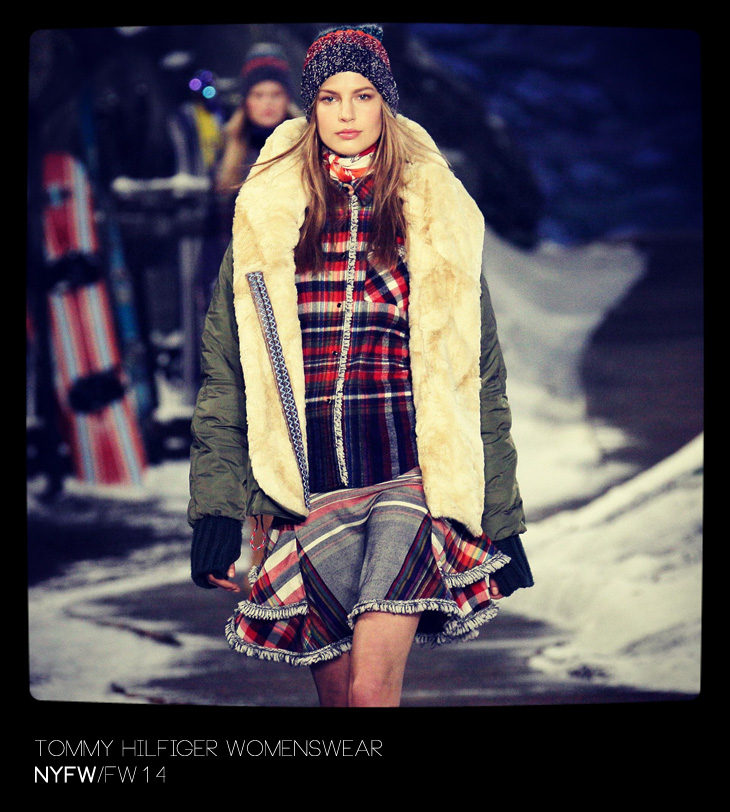 Tommy Hilfiger Womenswear collection took on the Mercedes-Benz New York Fashion Week with a charming take on the season. Whether it was french Alps or Aspen the girls celebrated the Winter days with their elegant runway strut. The classic Tommy Hilfiger pieces are forecasting the trends for the #FW14. Collection combines a dominant nod to knitwear as well as label's ever growing denim line. Not to analyze the colour trents and patterns we can easily conclude the oversize comes as a refreshing lookback to the 1990s.
The legendary american designer and his team Instead of fishing for the new fans for the label (or hunting them down in the snowed in mountains), opted to keep his very own buyers happy. More than forty looks have simply brought a new season of Hilfiger garments, shaped of course in a refreshing manner. Pieces are no doubt store ready and you could see them selling tomorrow. This fact alone perhaps depicts the truly commercial aspect of New York Fashion Week.
However one may I ask if the design power houses such as Hilfiger are required to step out of their comfort zone, and risk failing miserably – like so many of the greats sadly do. Or simply stay safe and keep doing what they are loved for. No doubt among the 47 looks shown in NYC we alone could select at least 20 pieces described by the word covet and all of its forms.
Have a better look of the Fall Winter 2014.15 women's collection :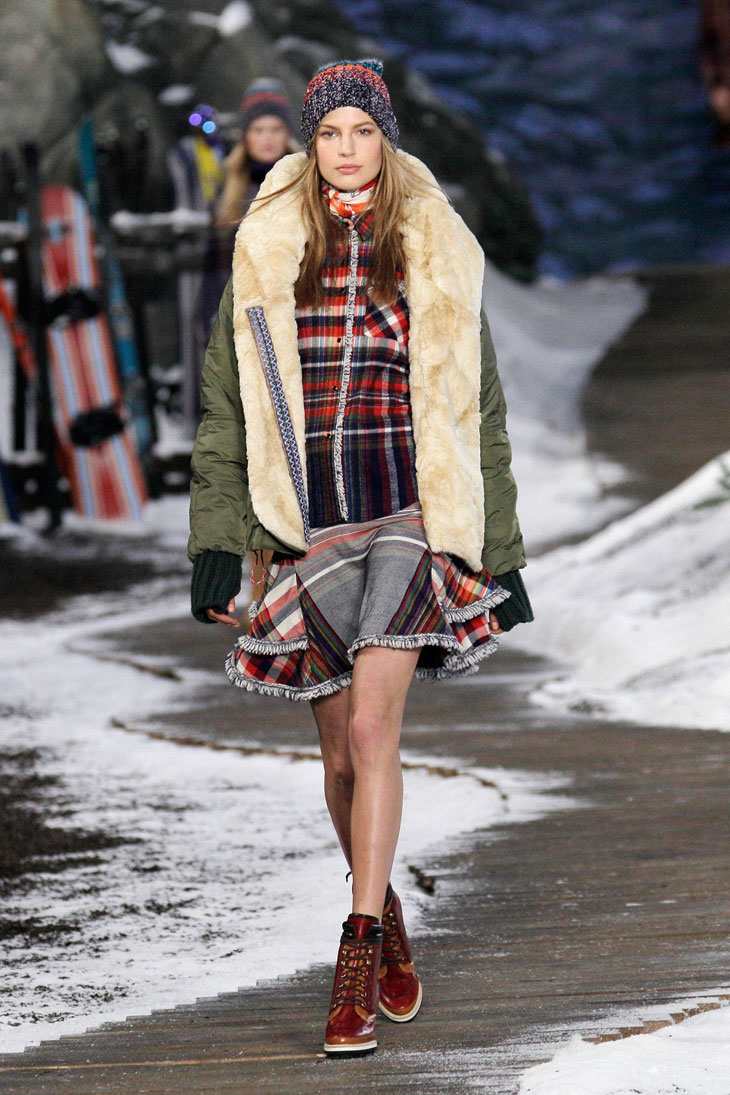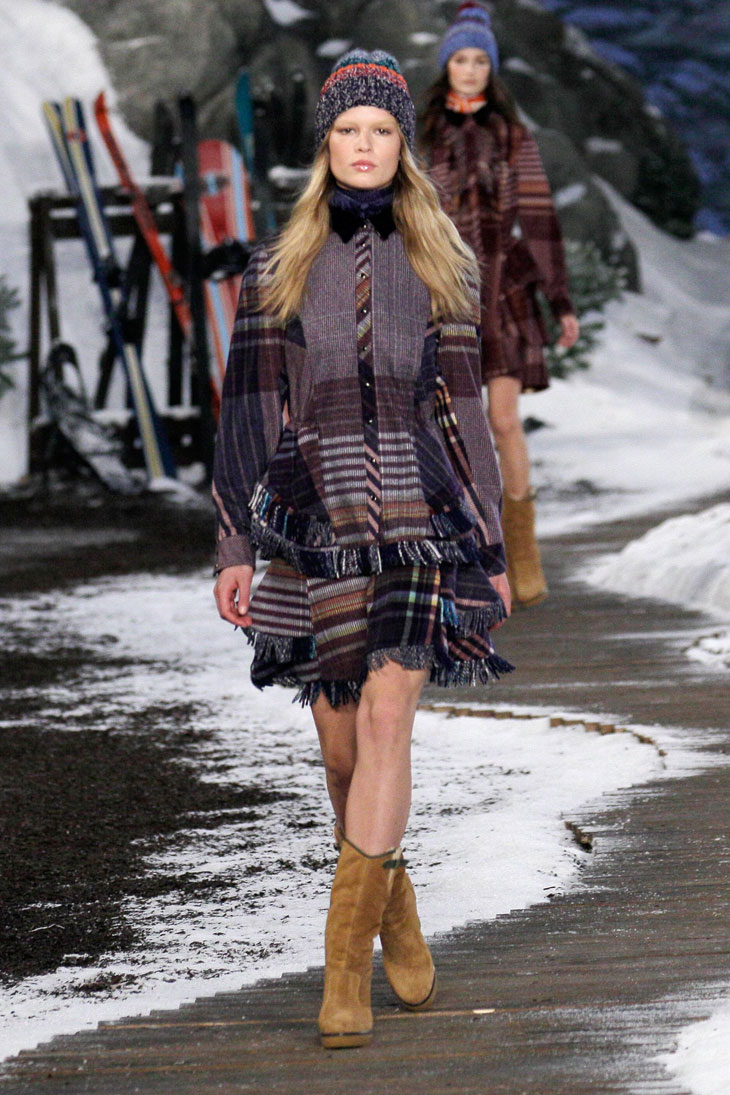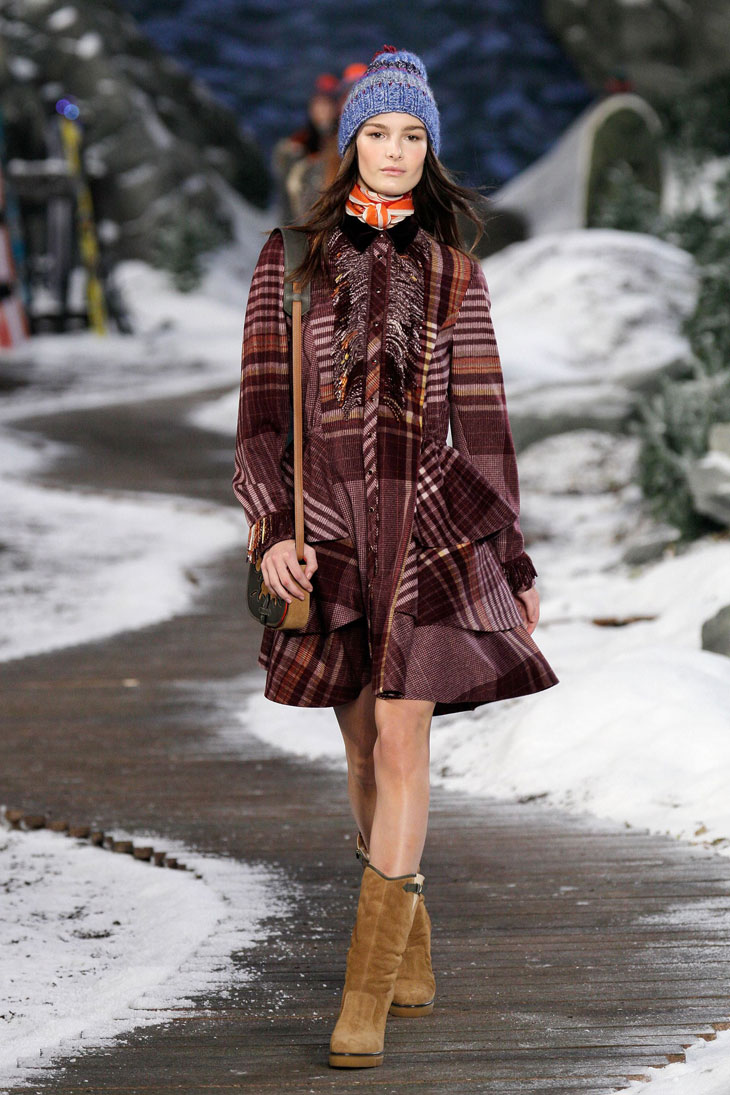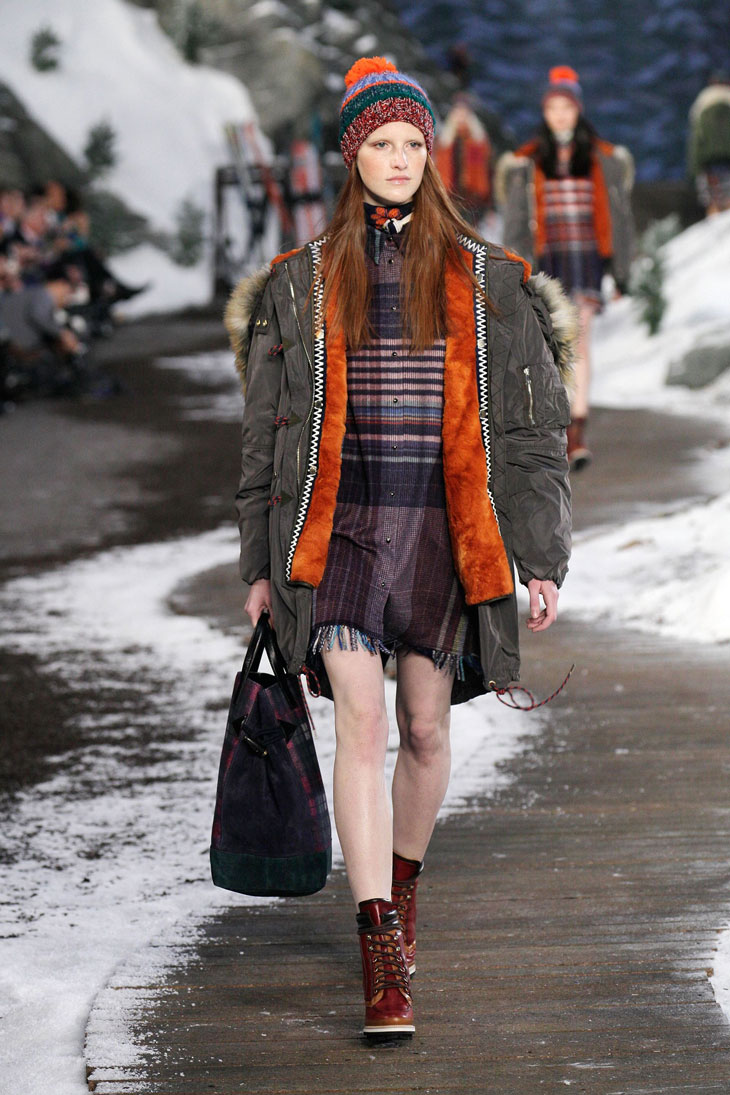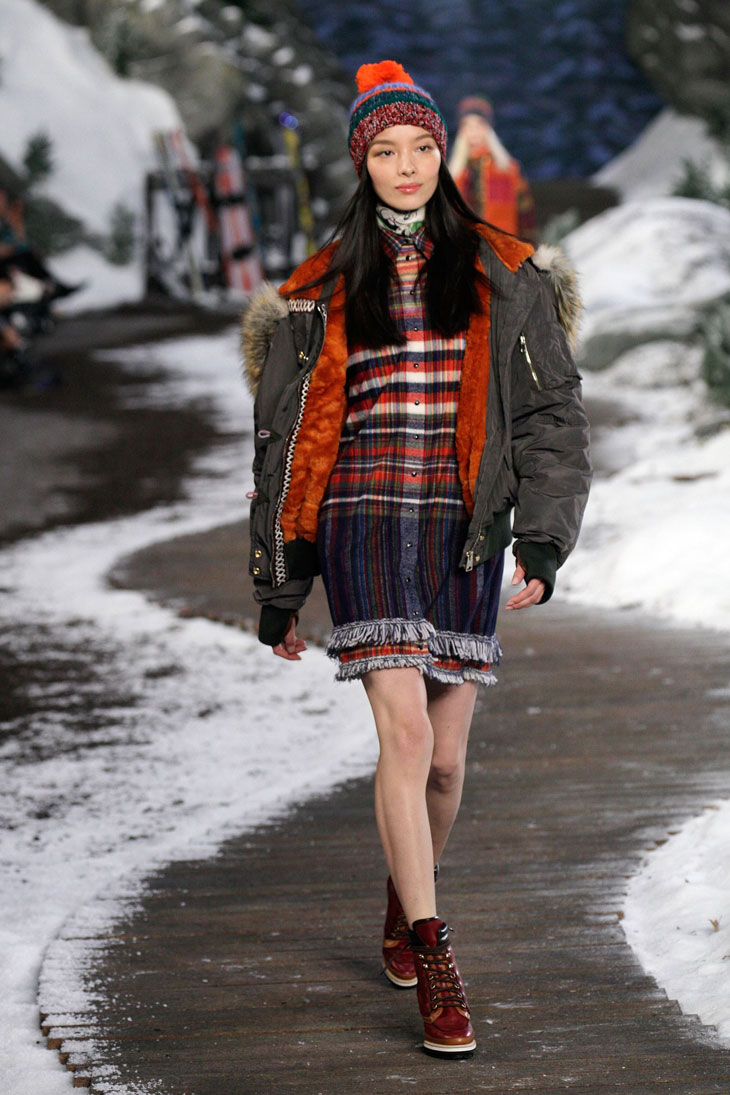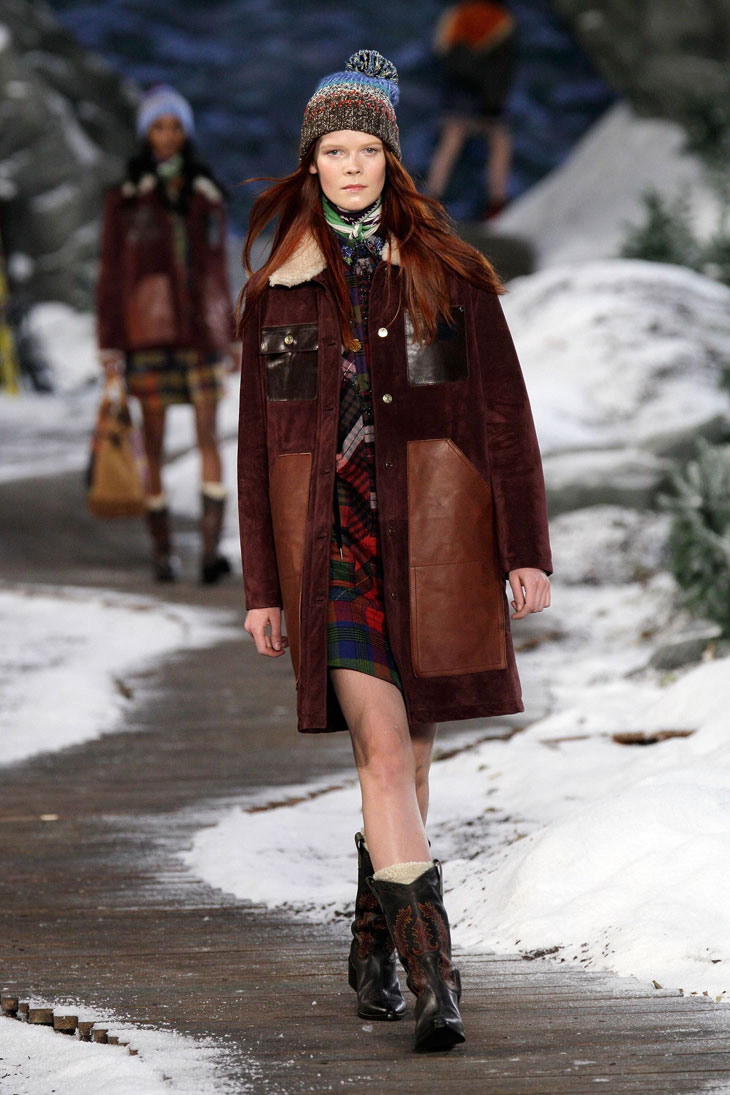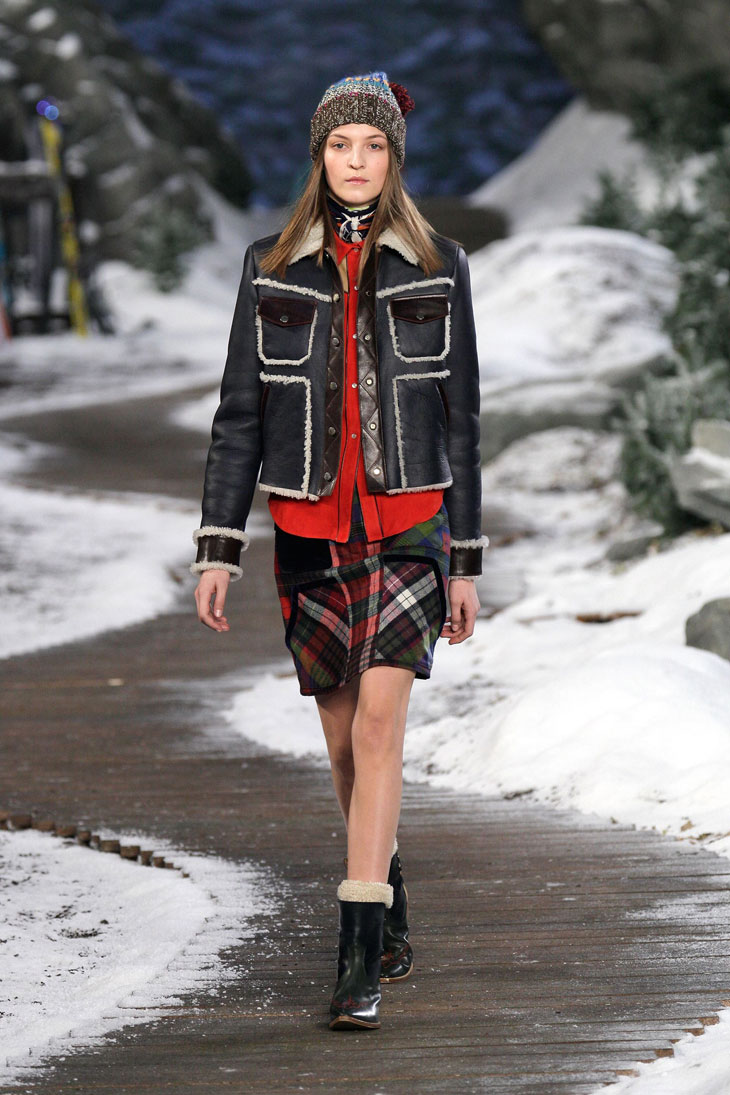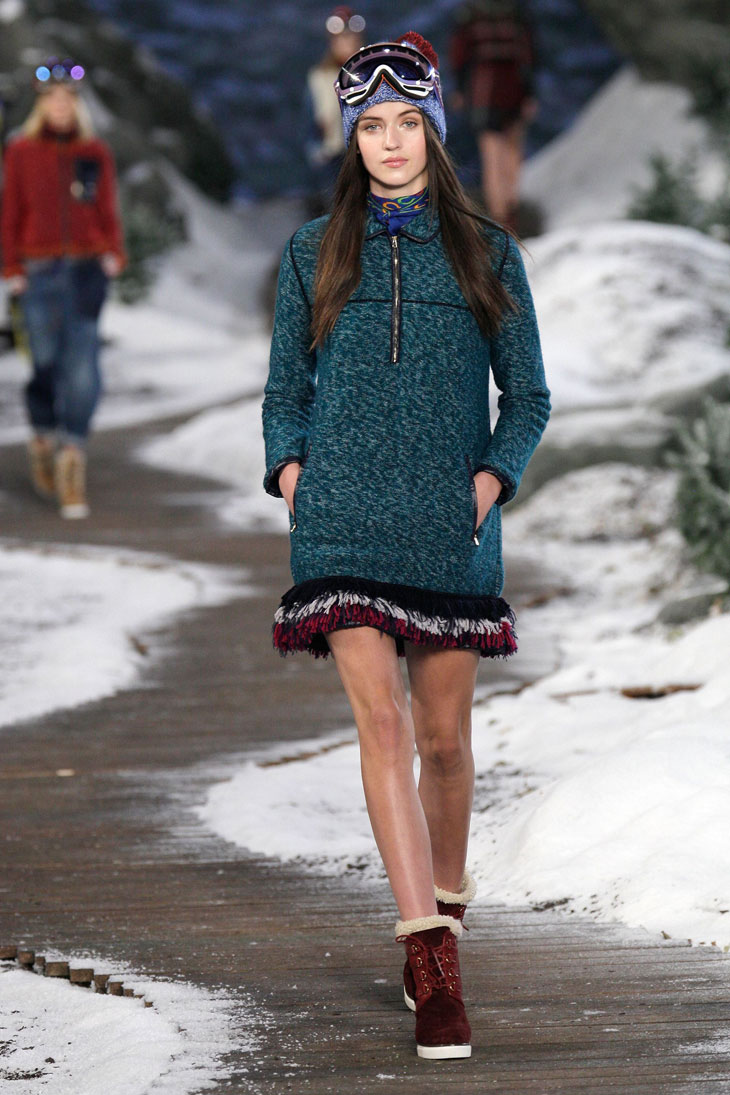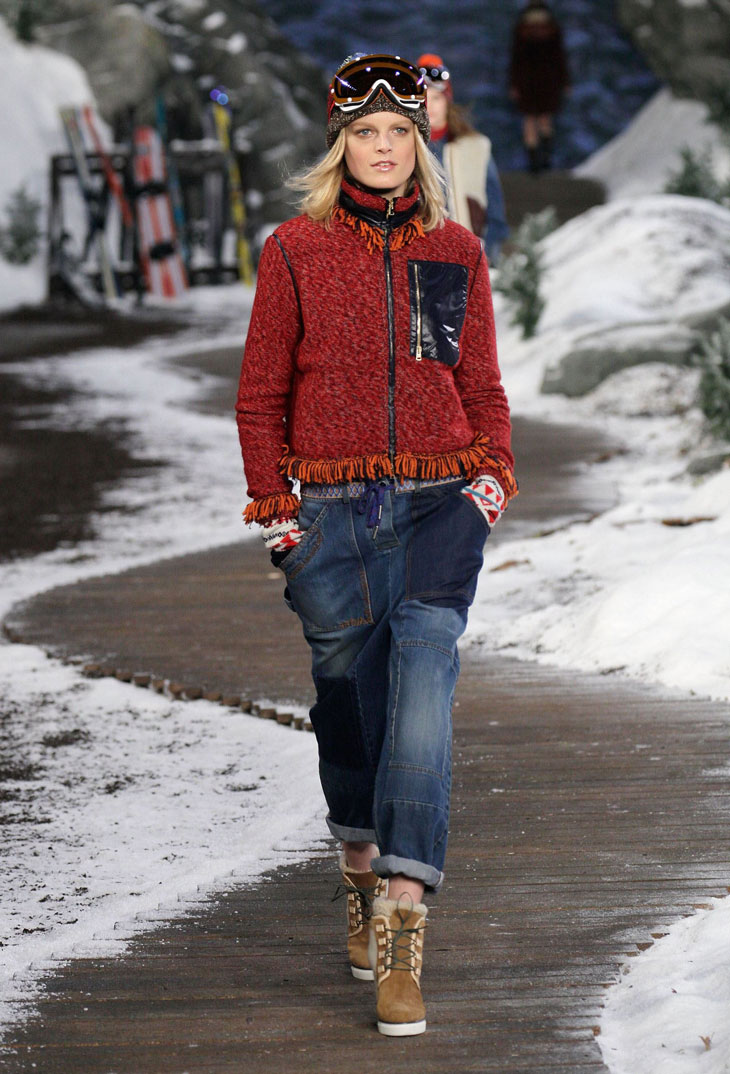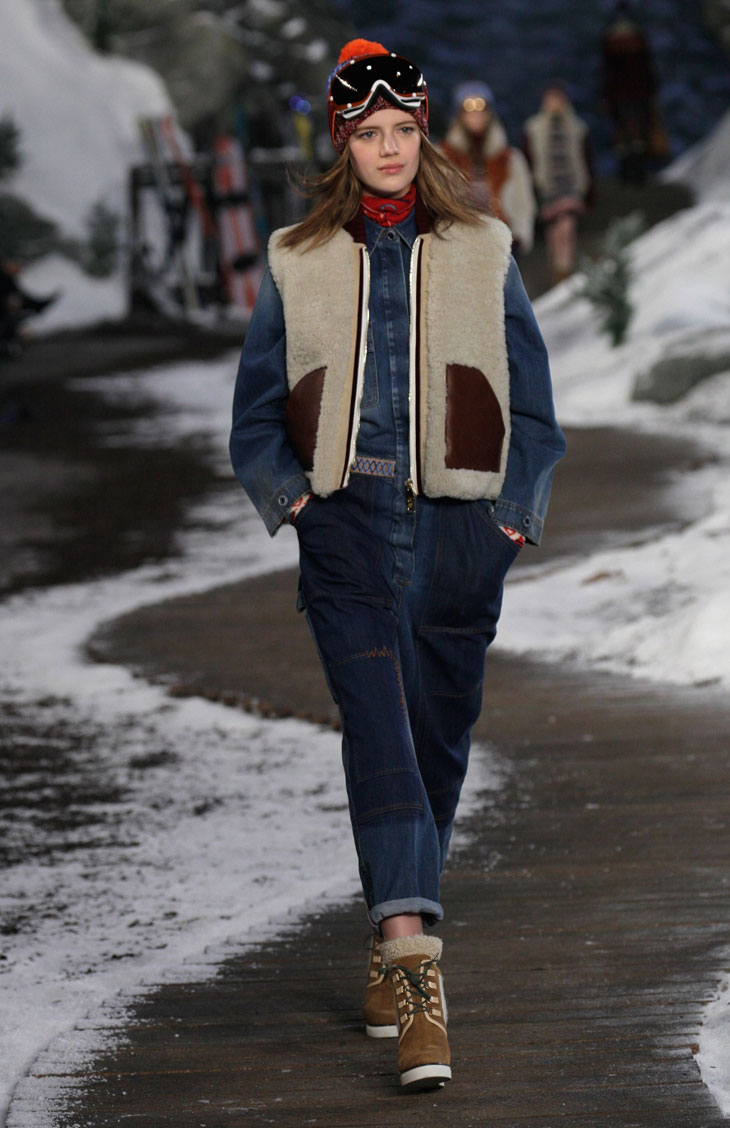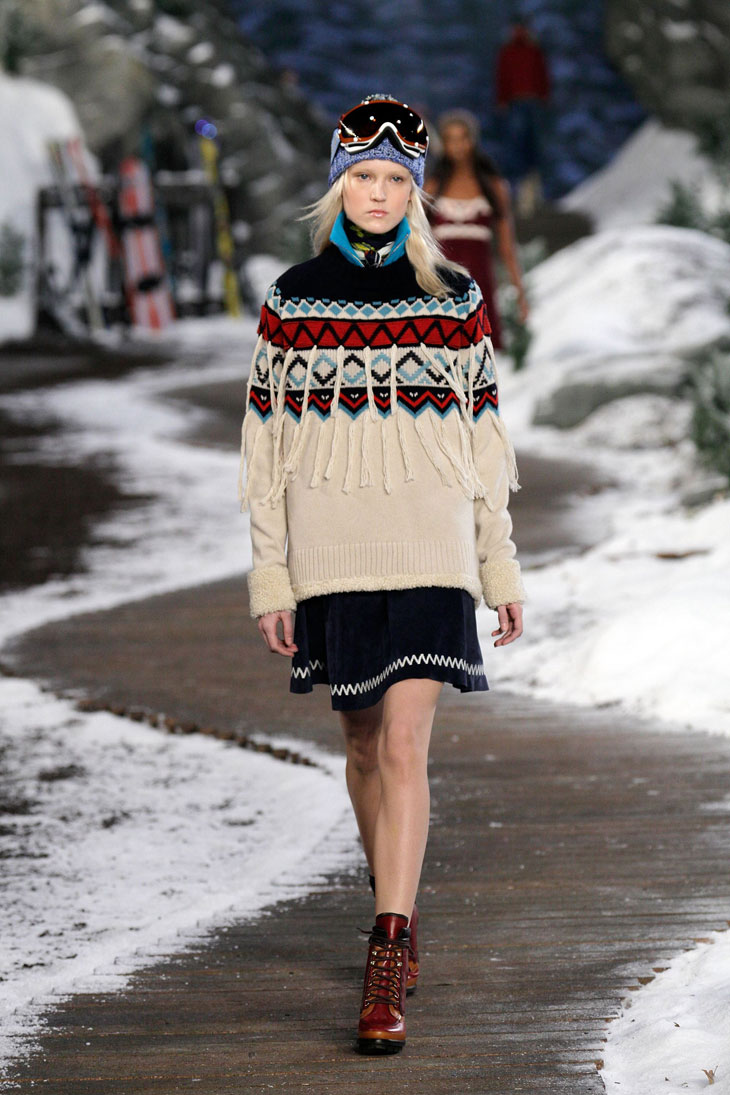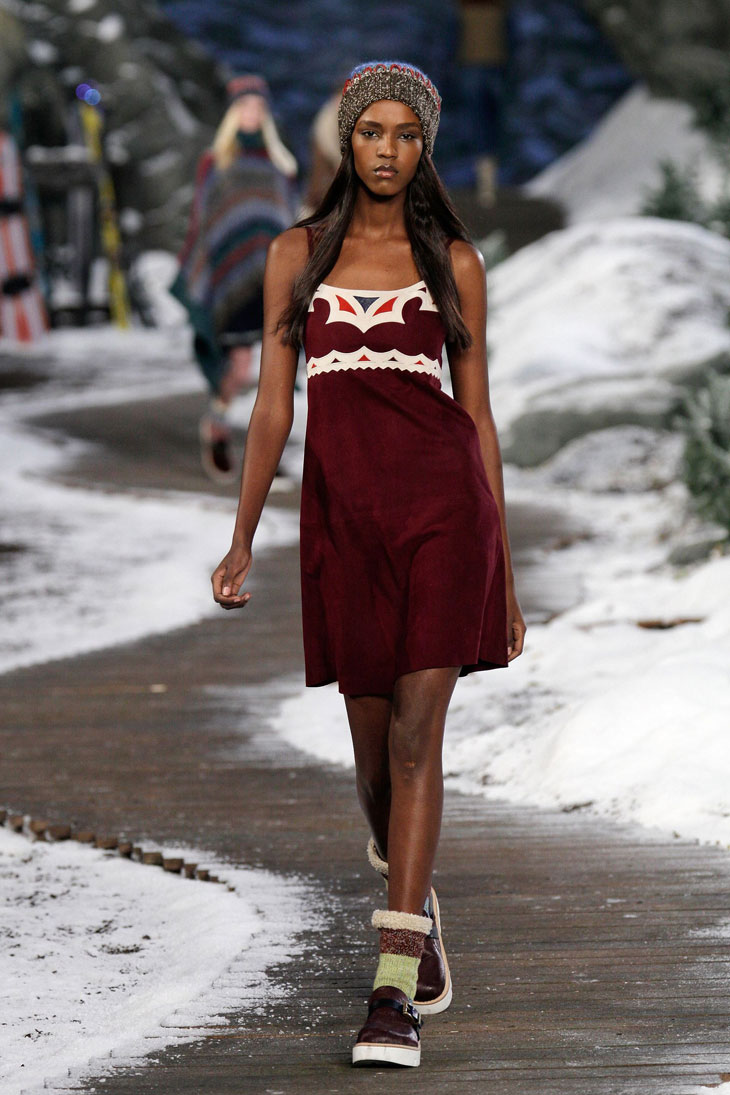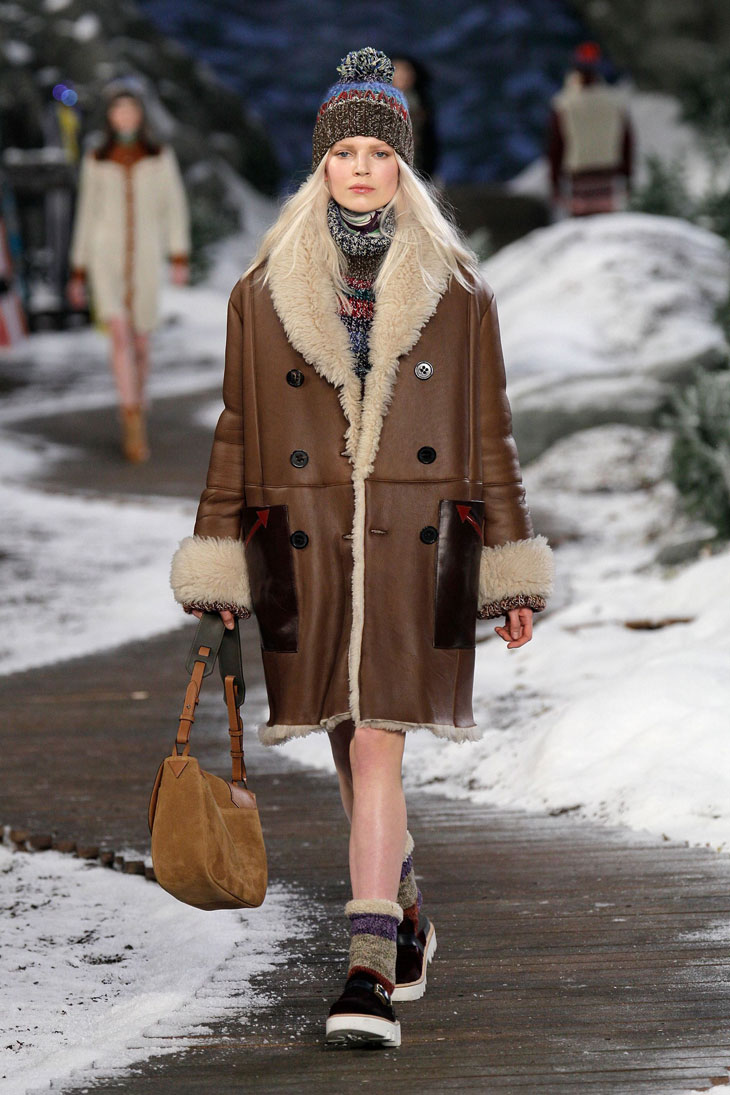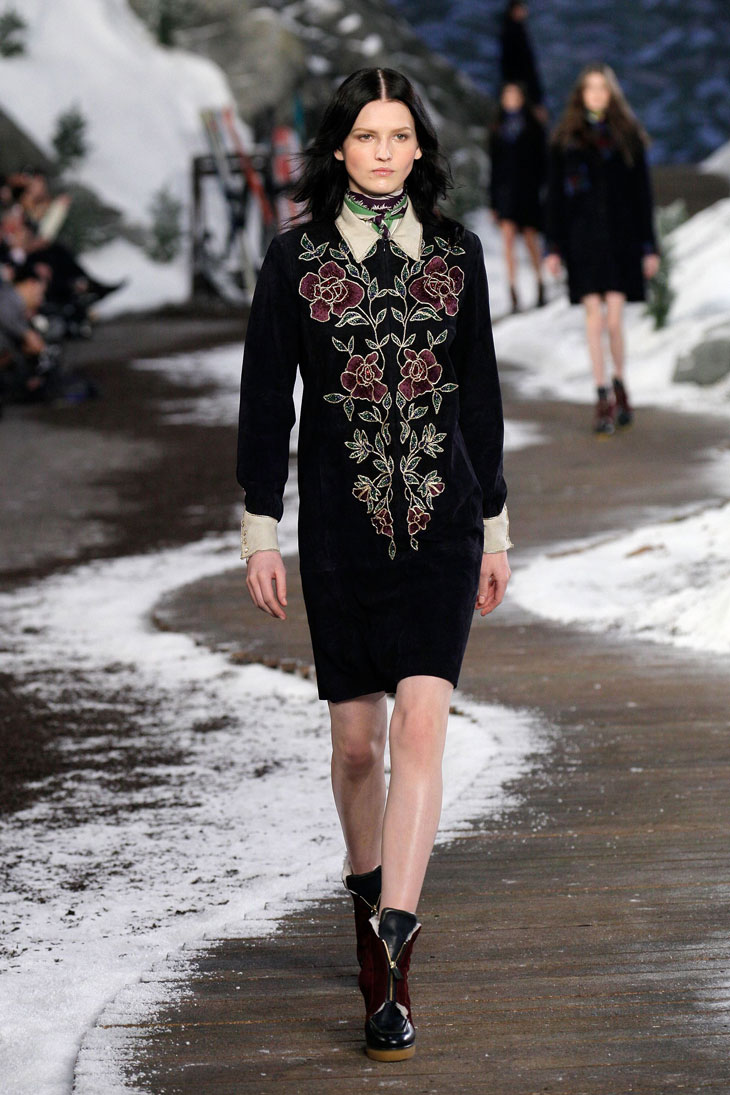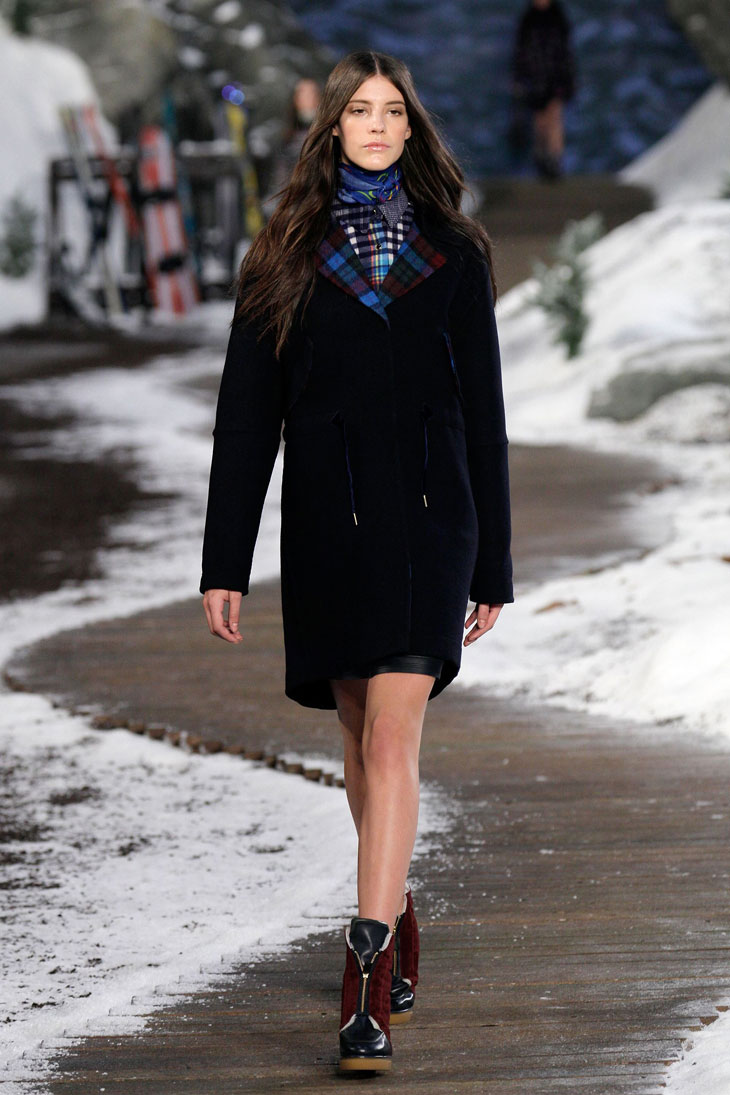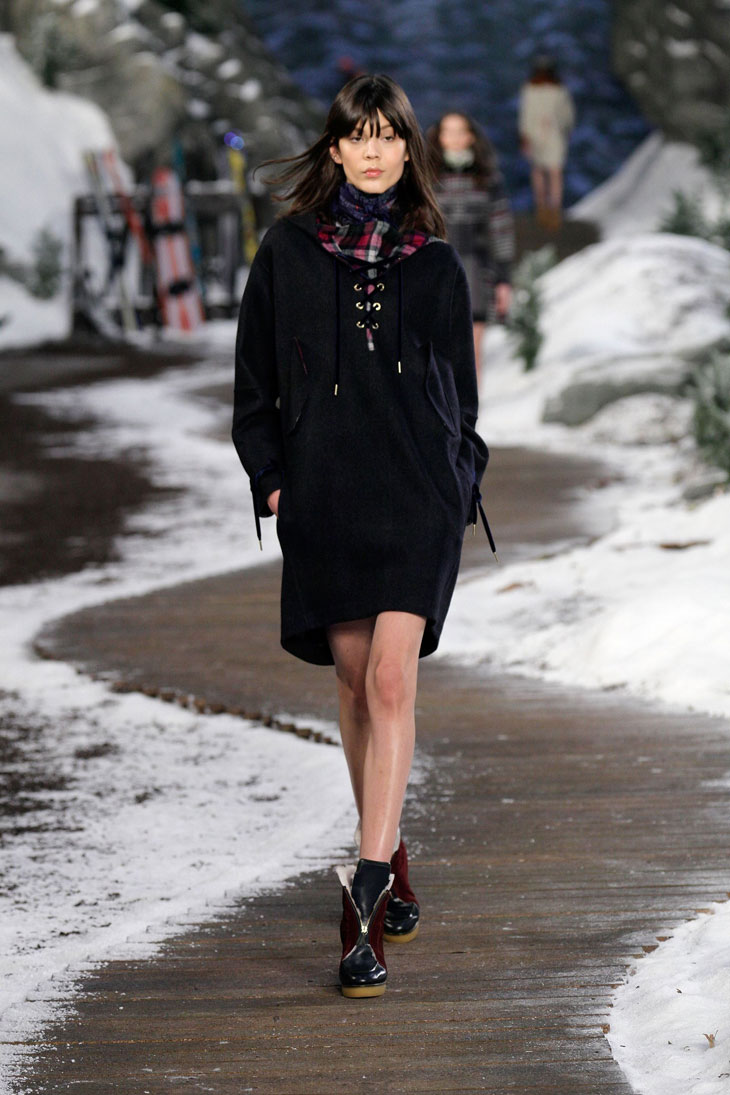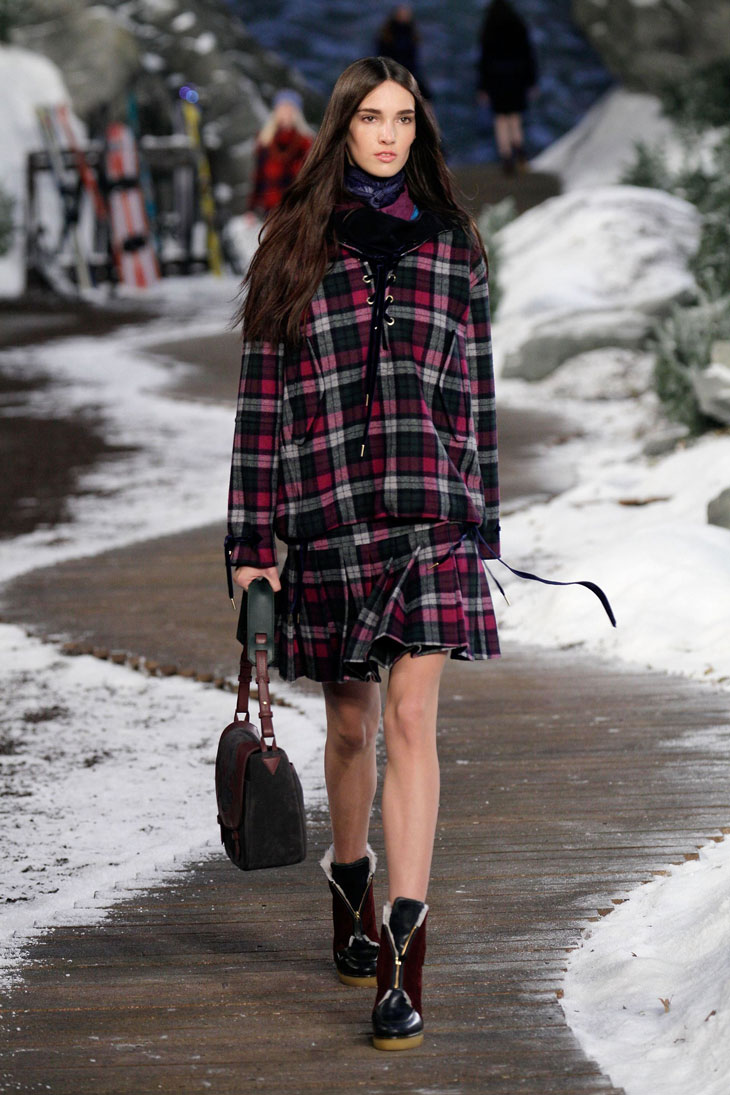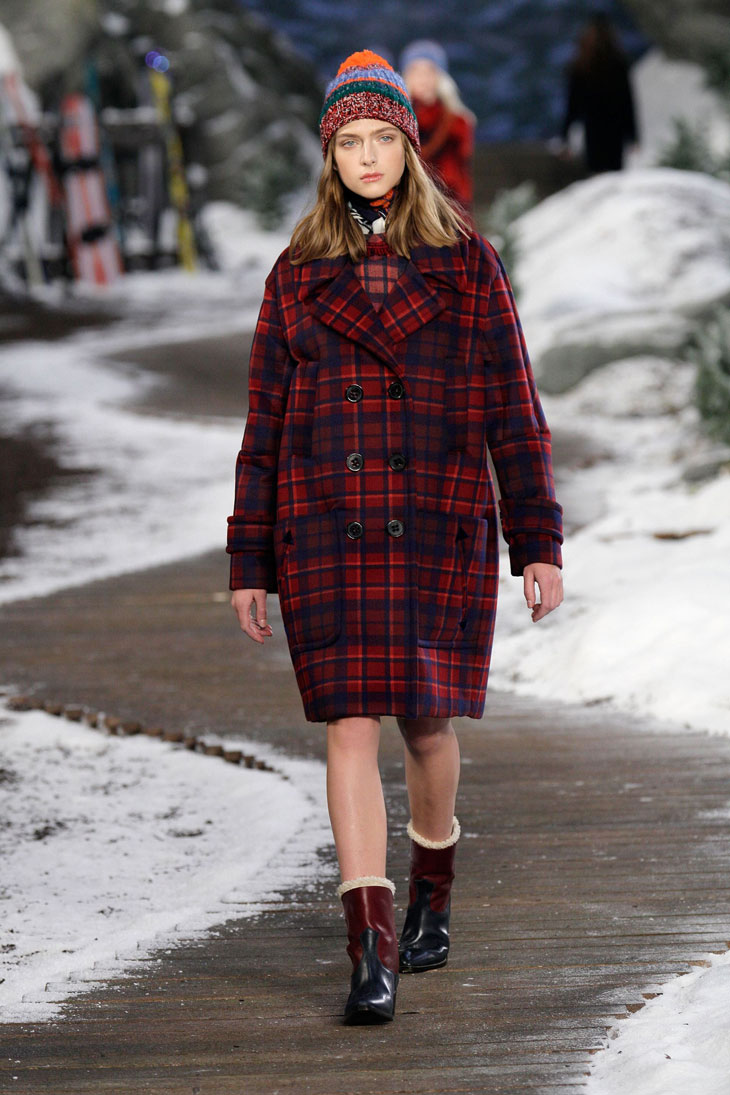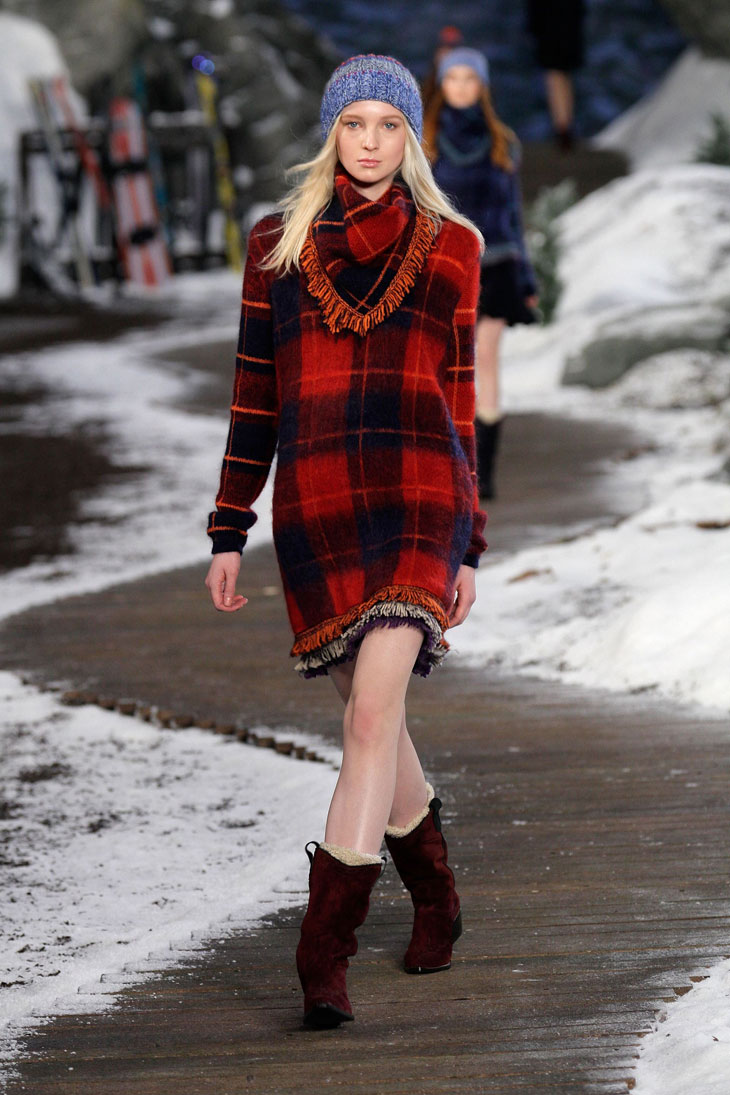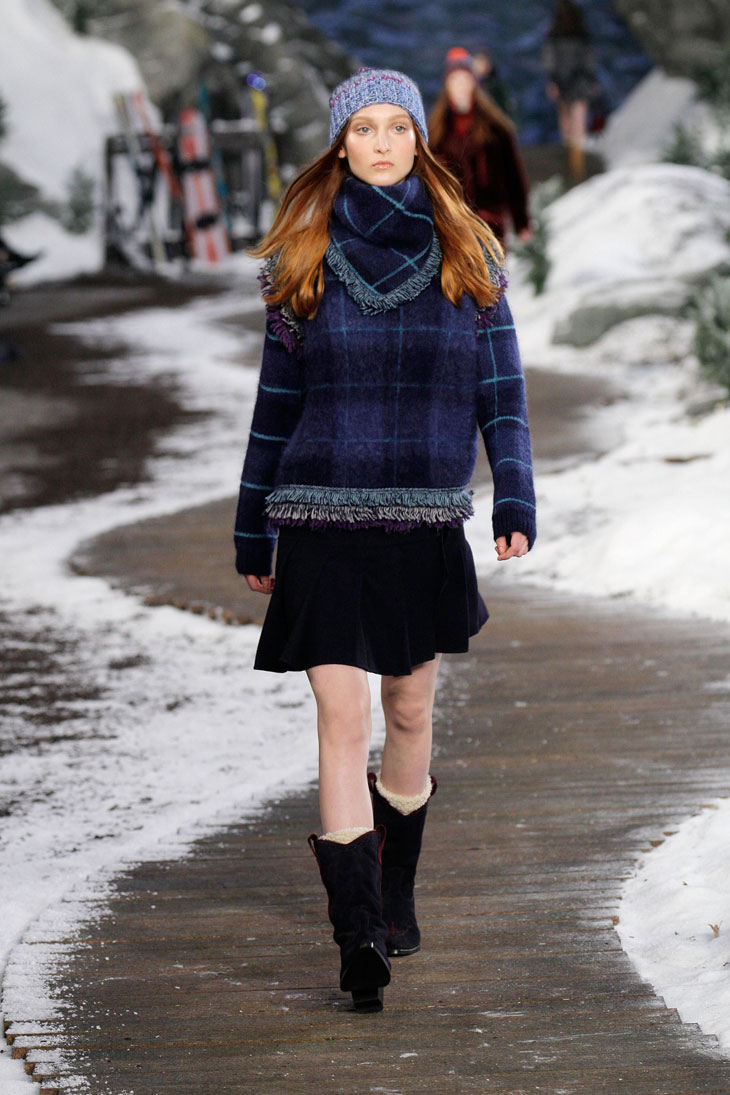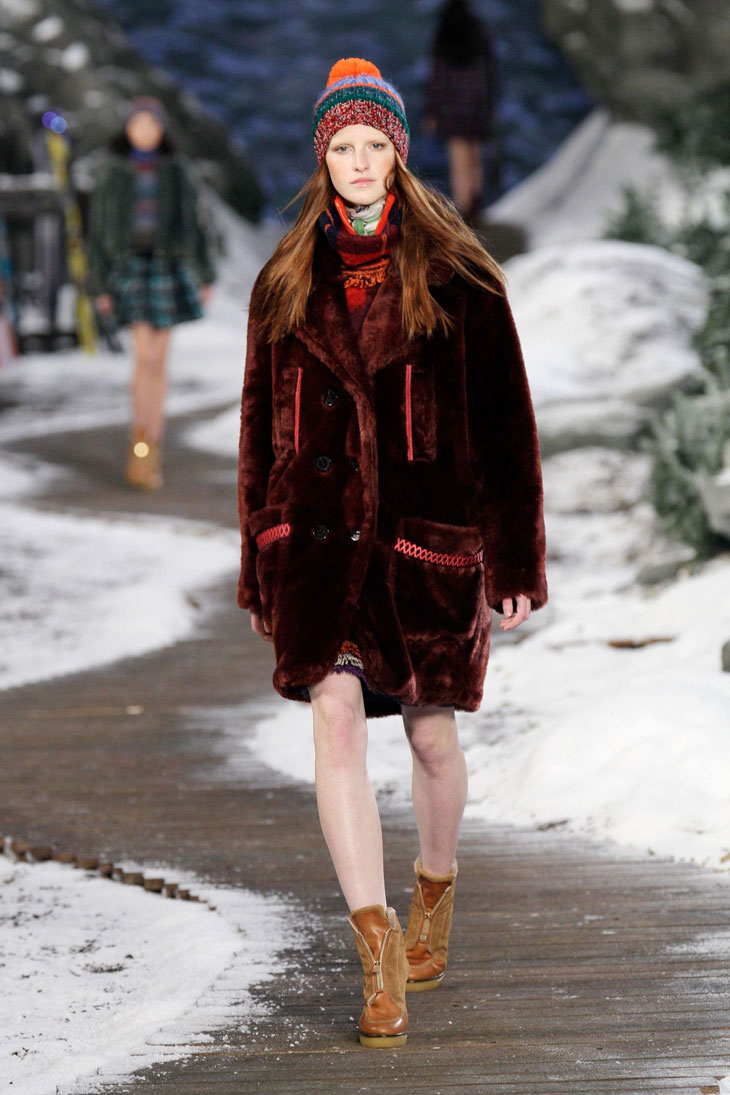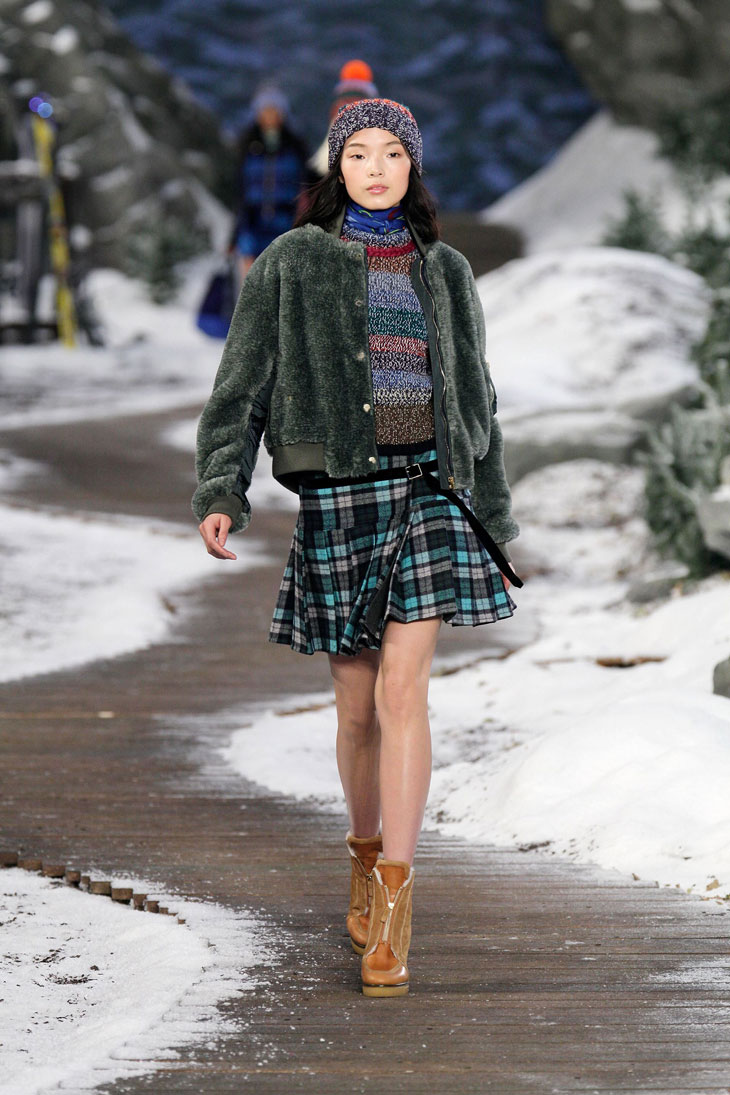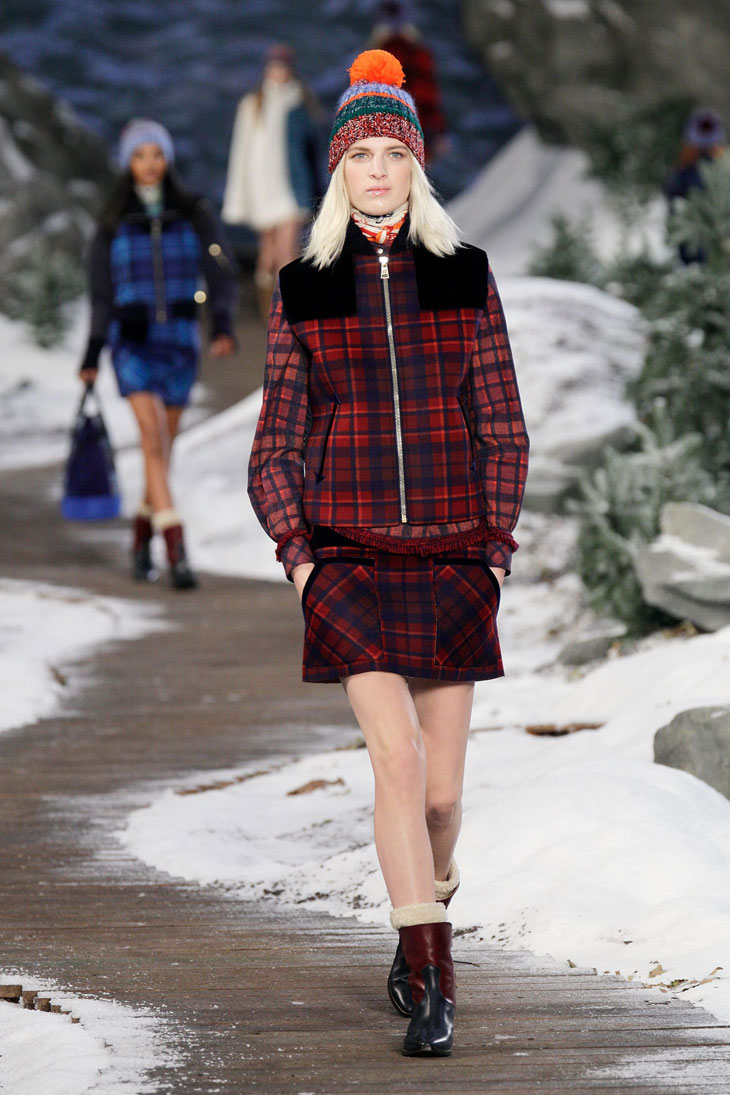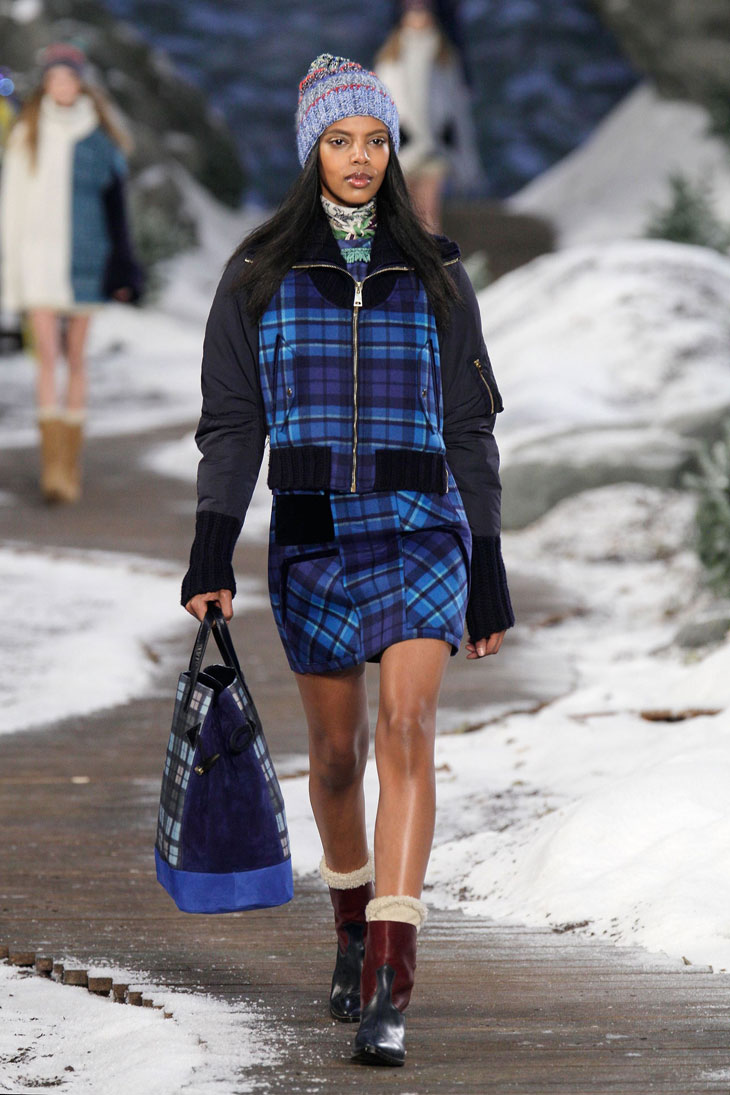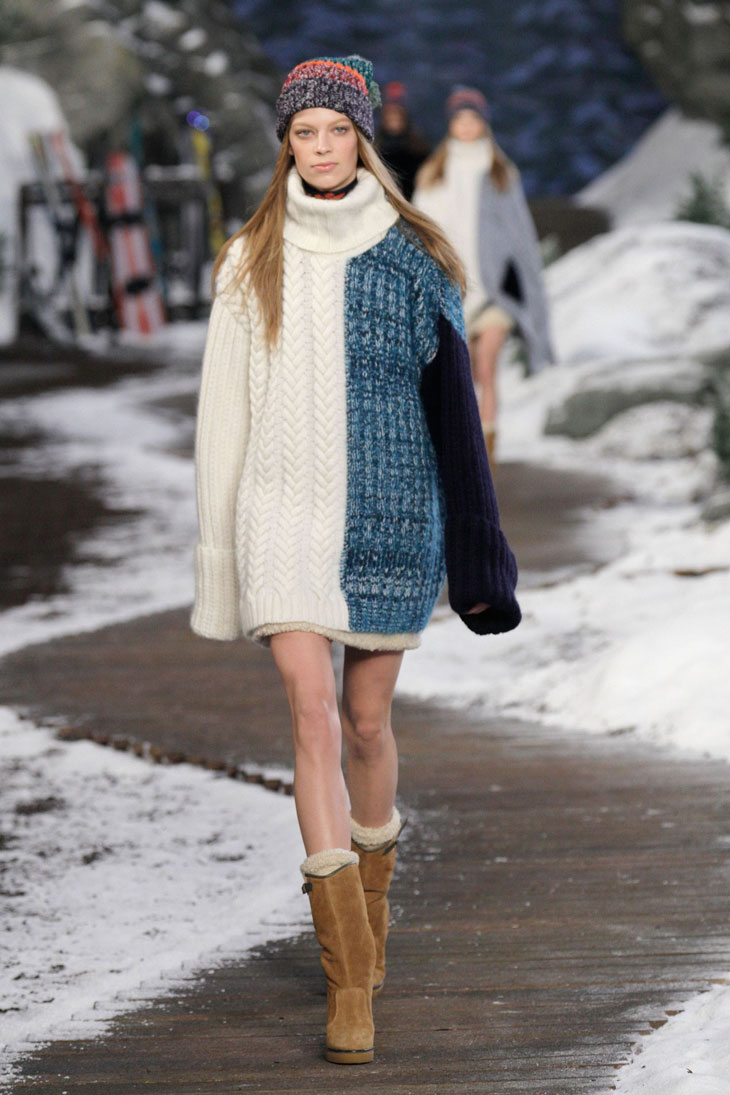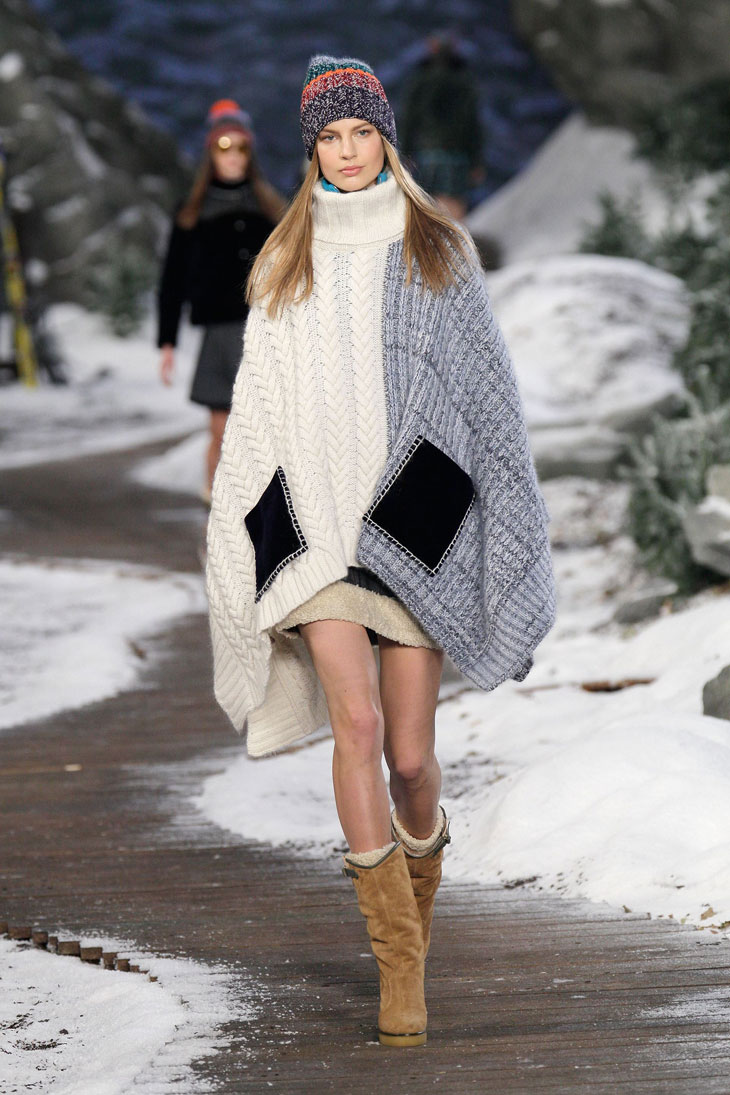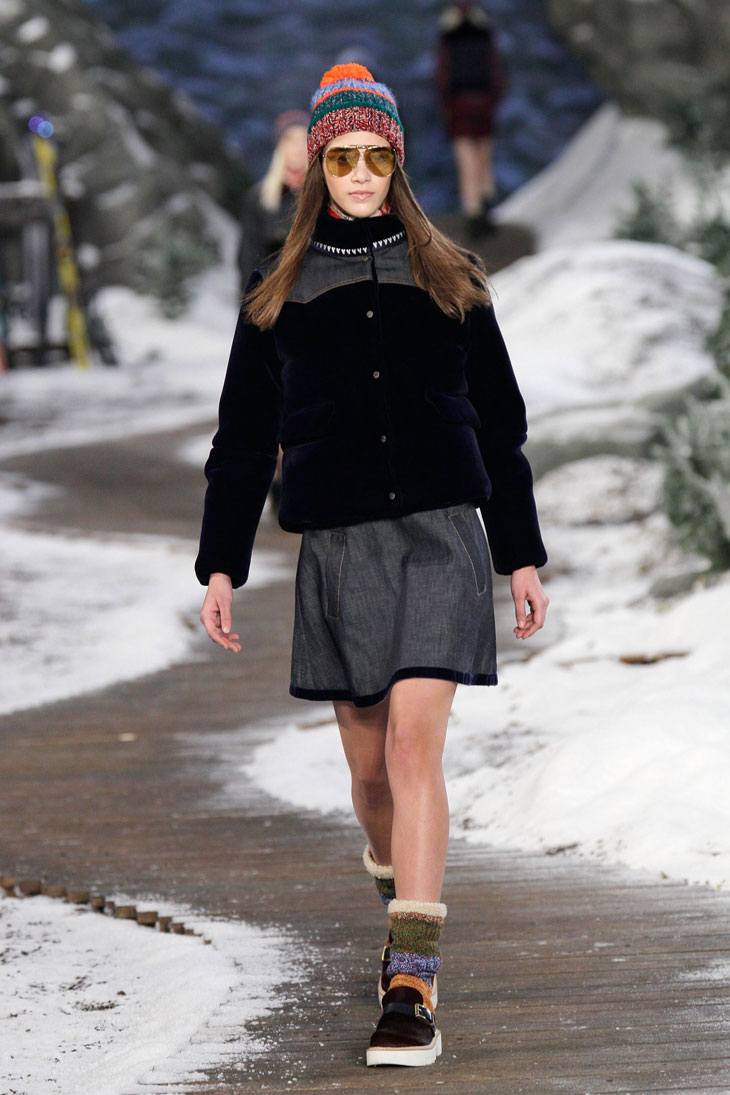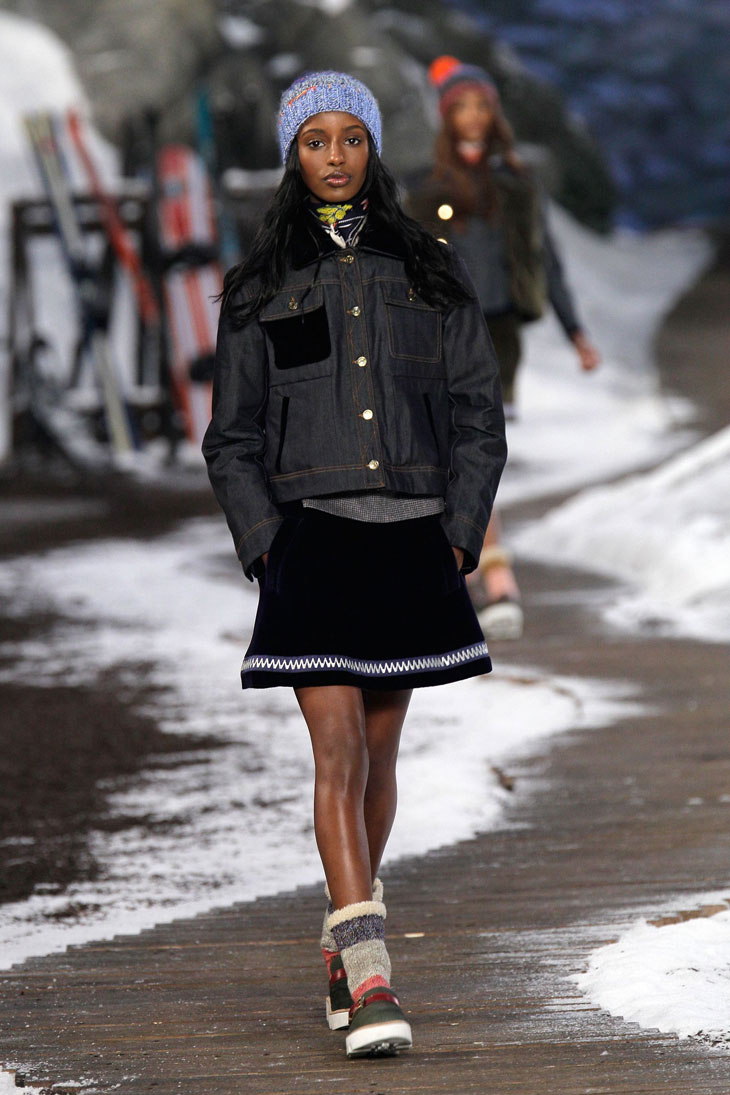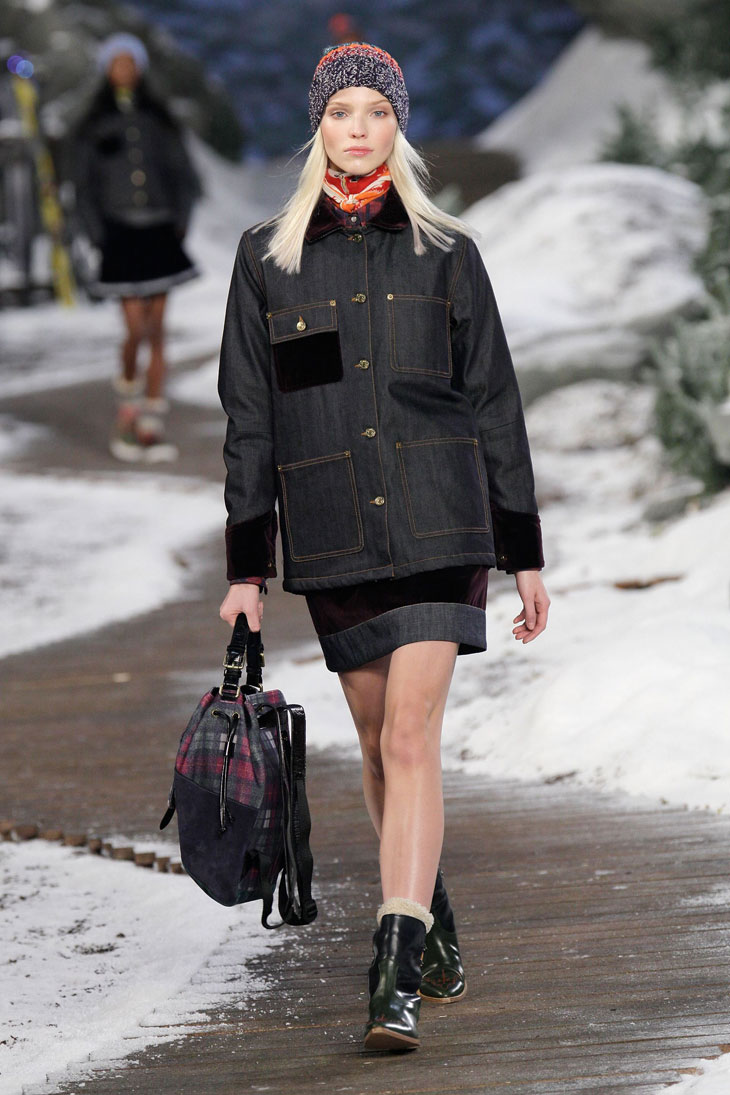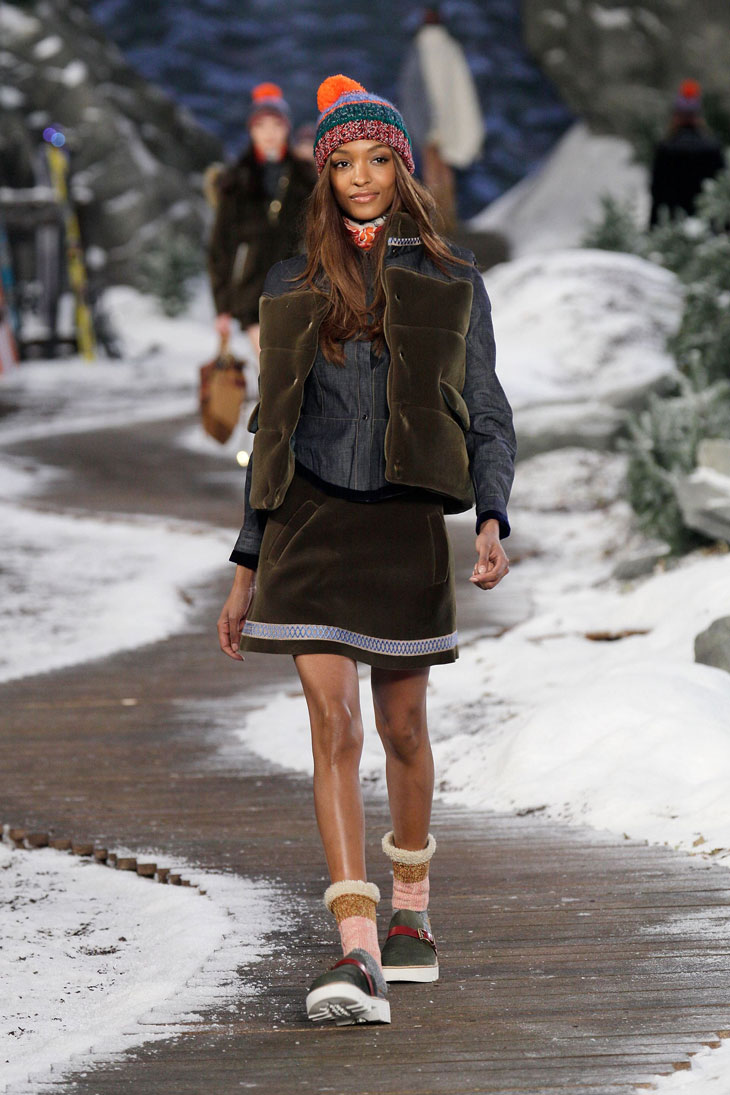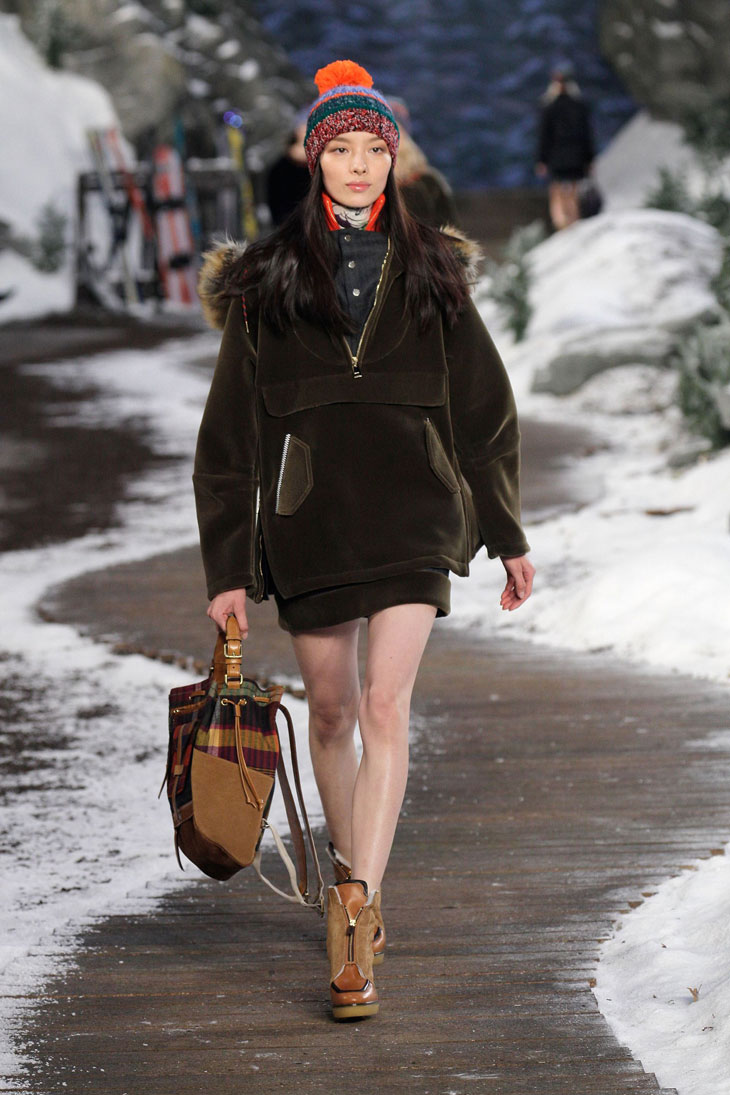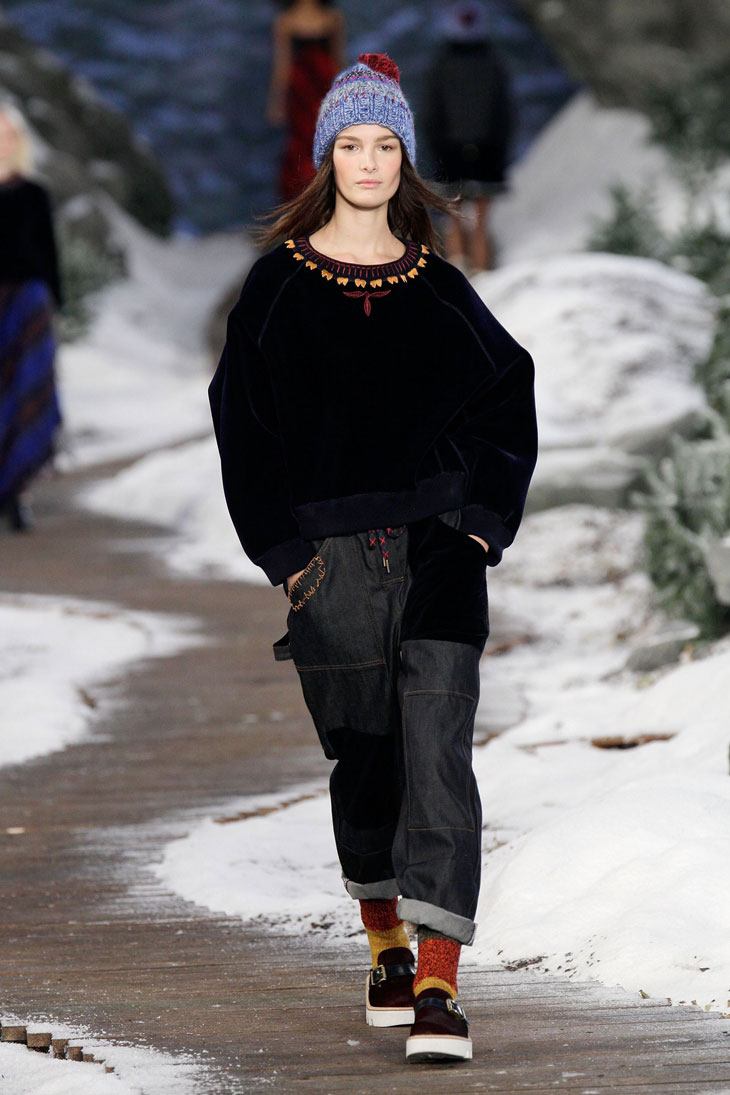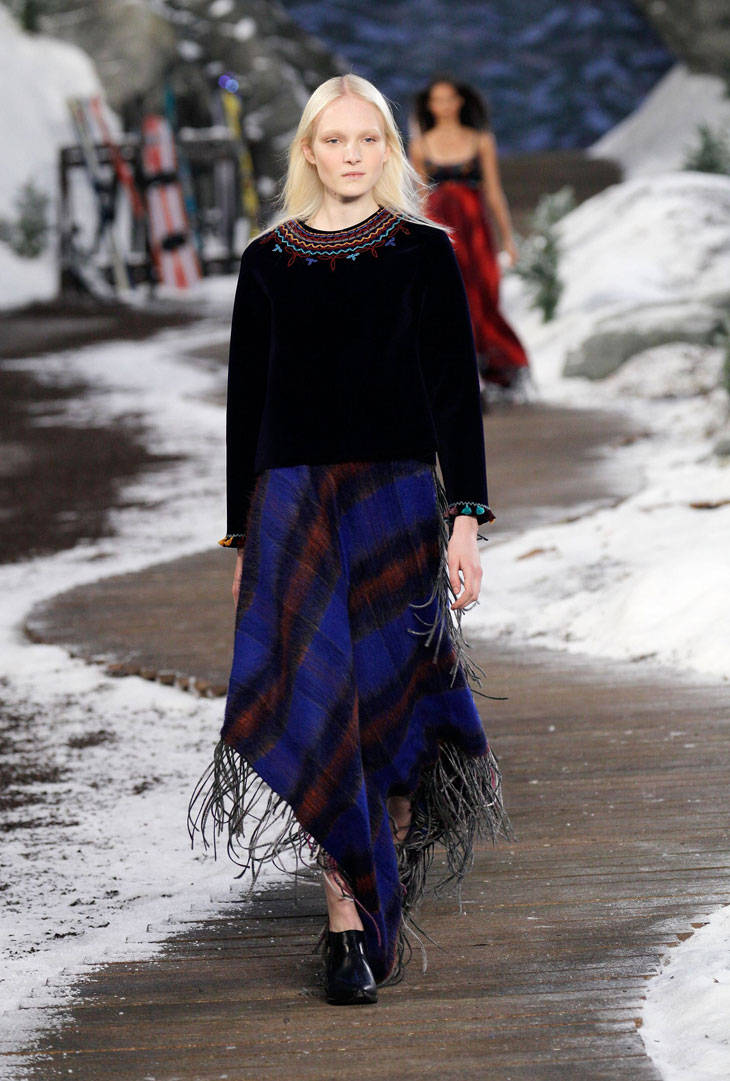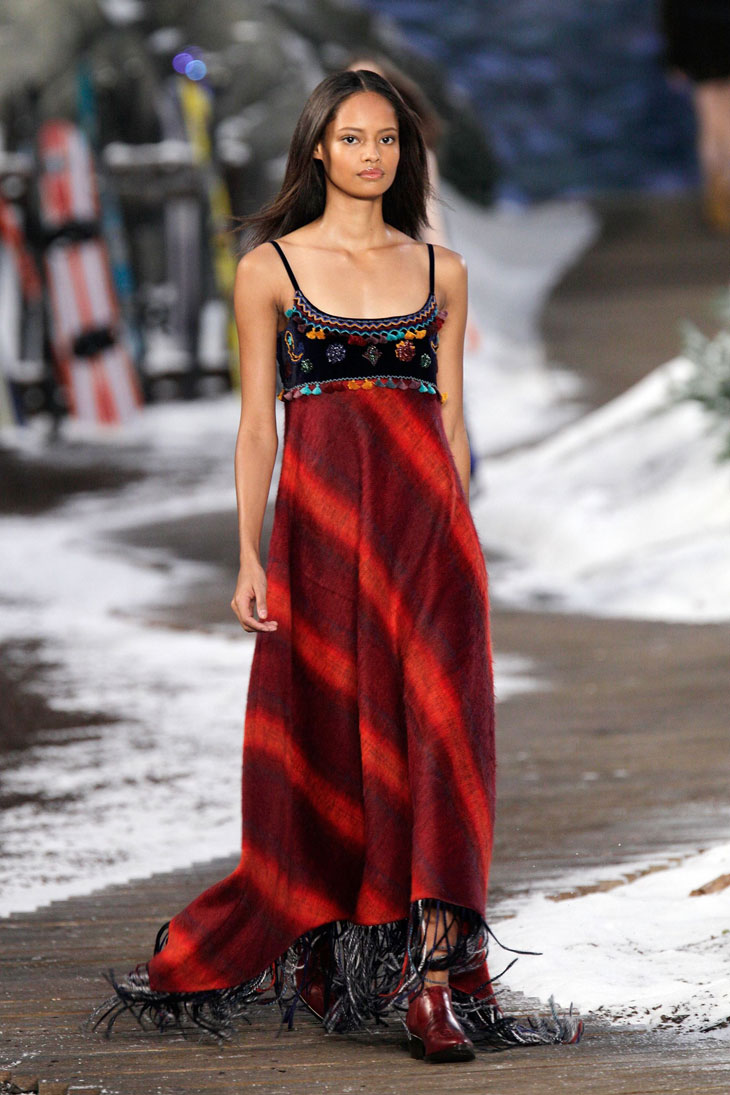 All Photos © Tommy Hilfiger. Review by Zarko Davinic @designscene