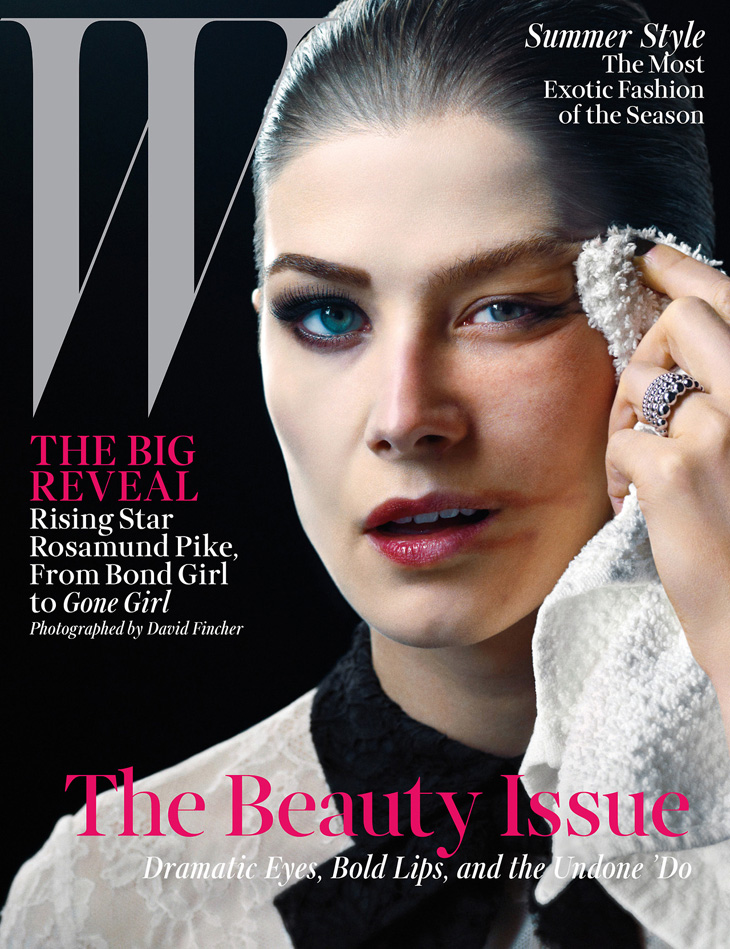 The stunning actress Rosamund Pike takes the May 2014 cover of W Magazine photographed by David Fincher. For the cover Rosamund is wearing a Valentino dress and Van Cleef & Arpels rings. While her makeup look is achieved with Klorane Floral Gel Eye Make-Up Remover which ensures an easy takeoff.
The rest of the corresponding story is shot by the prolific fashion photographer Willy Vanderperre, styling for the session is courtesy of Olivier Rizzo at Intrepid London.
Continue below for more of the session.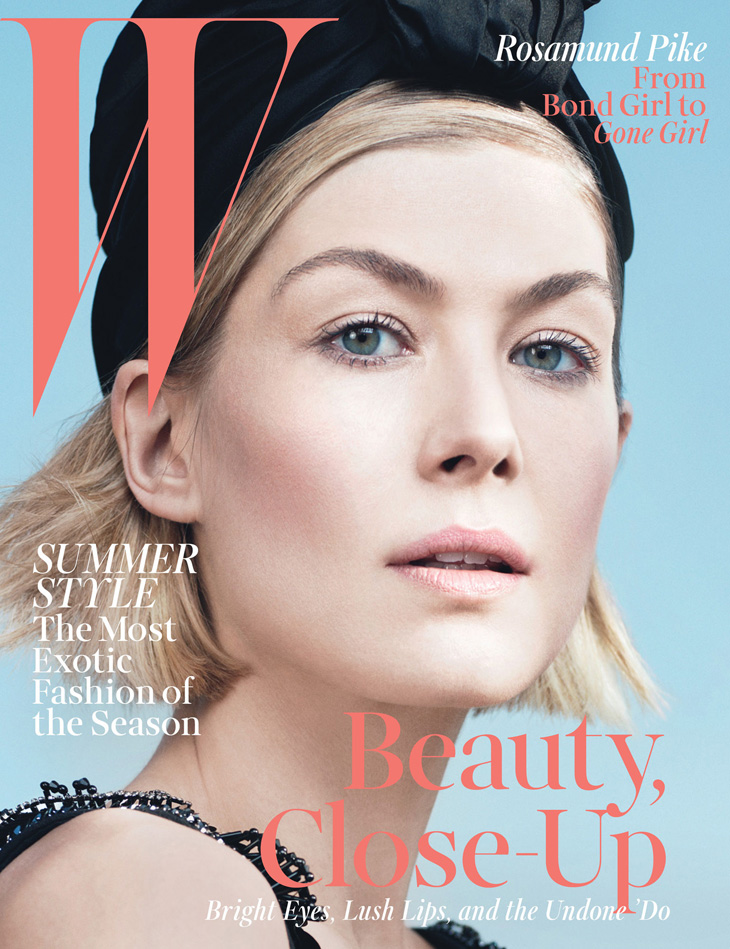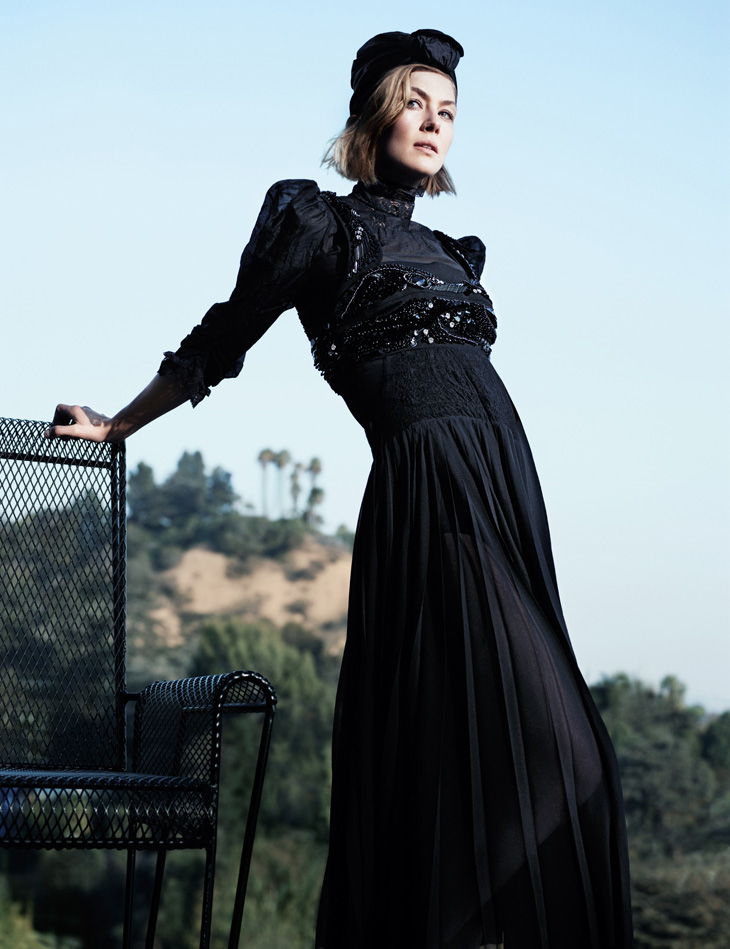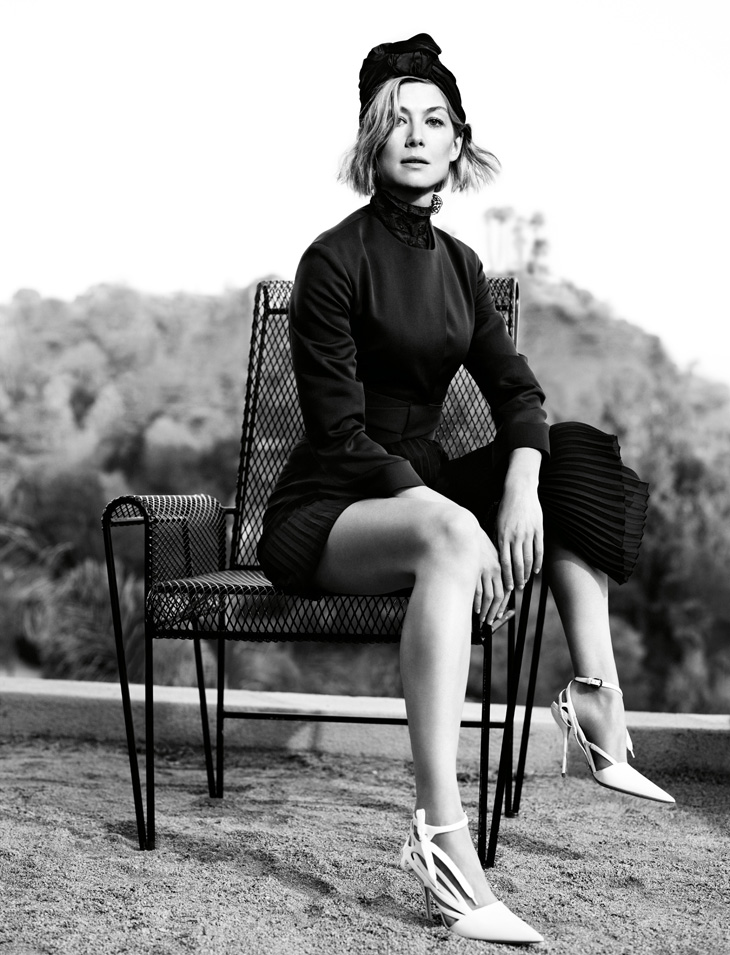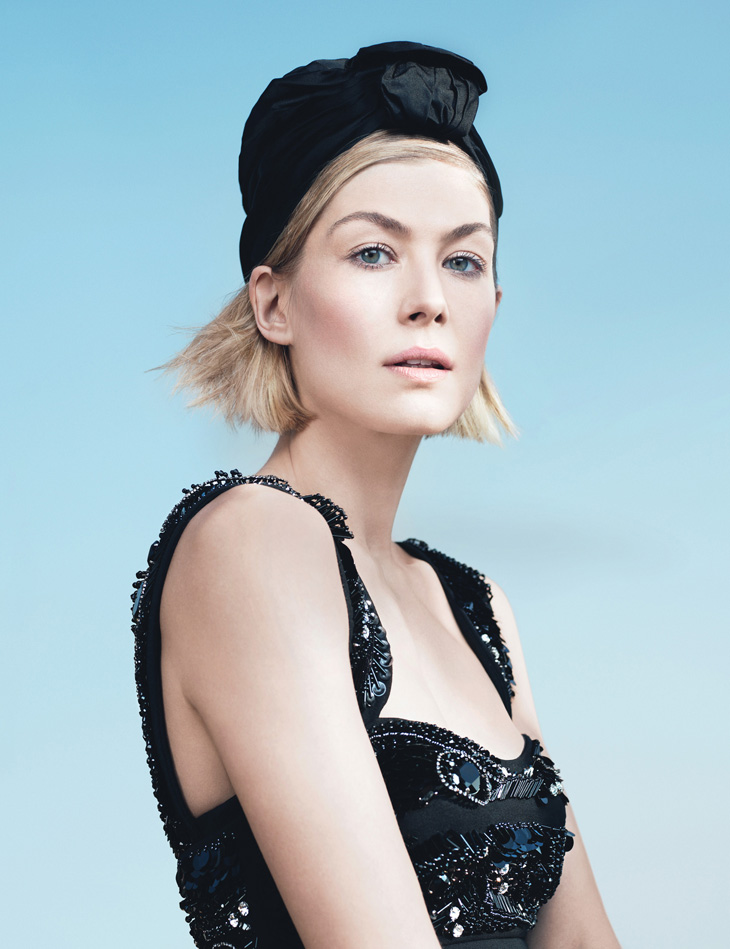 "I liked that people didn't immediately know who Rosamund was," Fincher said on the Los Angeles set of Gone Girl at the Red Studios Hollywood. As on any Fincher production—from films as diverse as Fight Club and The Social Network—the sets for Gone Girl were fully realized: There was food in the cupboards of the Dunnes' suburban kitchen, and Amy's office was actually functional. ("If your character suddenly needs a paper clip, it is right there waiting for you," Pike said.) Fincher is known for his star-is-born casting. Three years ago, he transformed Rooney Mara, a virtual unknown, into a sensation as Lisbeth Salander in The Girl With the Dragon Tattoo. And though actresses like Natalie Portman and Charlize Theron were interested in the Gone Girl role, Fincher wanted Amy to be played by someone less familiar. "I'd always liked Rosamund in movies, but I didn't really know her," Fincher said. "That made her very interesting." – from W Magazine