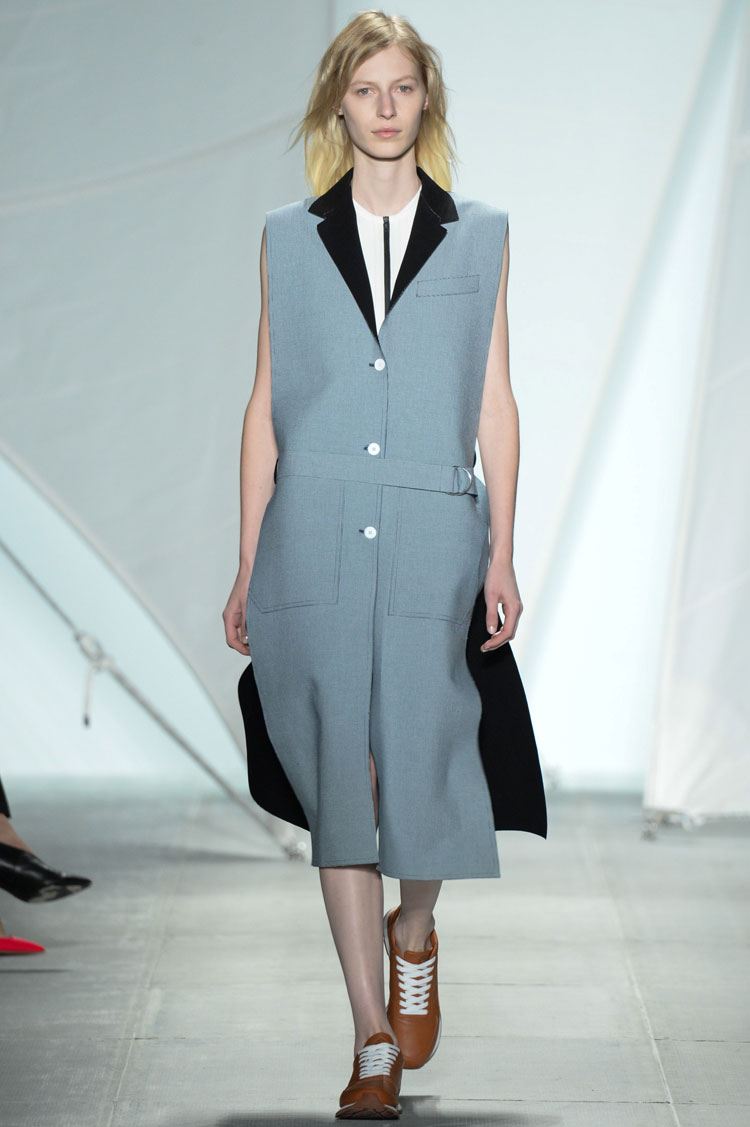 Lacoste sends down the New York Fashion Week runway both men's and women's collection prepared for the next year's spring summer 2015 fashion season. Inspired by its iconic sportswear pieces Lacoste has presented a collection of 47 looks.
The silhouette is all about mix-and-match of contrasts. Mix-and-match of close-fitted and subtly oversized volumes, which are at the core of the urban wardrobe. Mix-and-match of technical pieces, parkas and blouson jackets with welded or zigzag seams, nautical essentials like blazers and fisherman smocks; mix-and-match of structured cuts and supple asymmetrical constructions; mix-and-match of subtly washed-out natural fabrics and mesh, ripstop nylon and technical double-faced fabrics; mix-and-match of color blocks and prints such as zoomed-in nautical references and coordinates that almost become abstract patterns; and also mix-and-match of juxtaposed sail-like yokes that play with transparency, weight and shine. The designer has given the nautical-inspired apparel a versatile feel with adjustable straps, suspenders and belts. The maritime element features all the LACOSTE codes. – from Lacoste
Continue below for more of Lacoste Spring Summer 2015.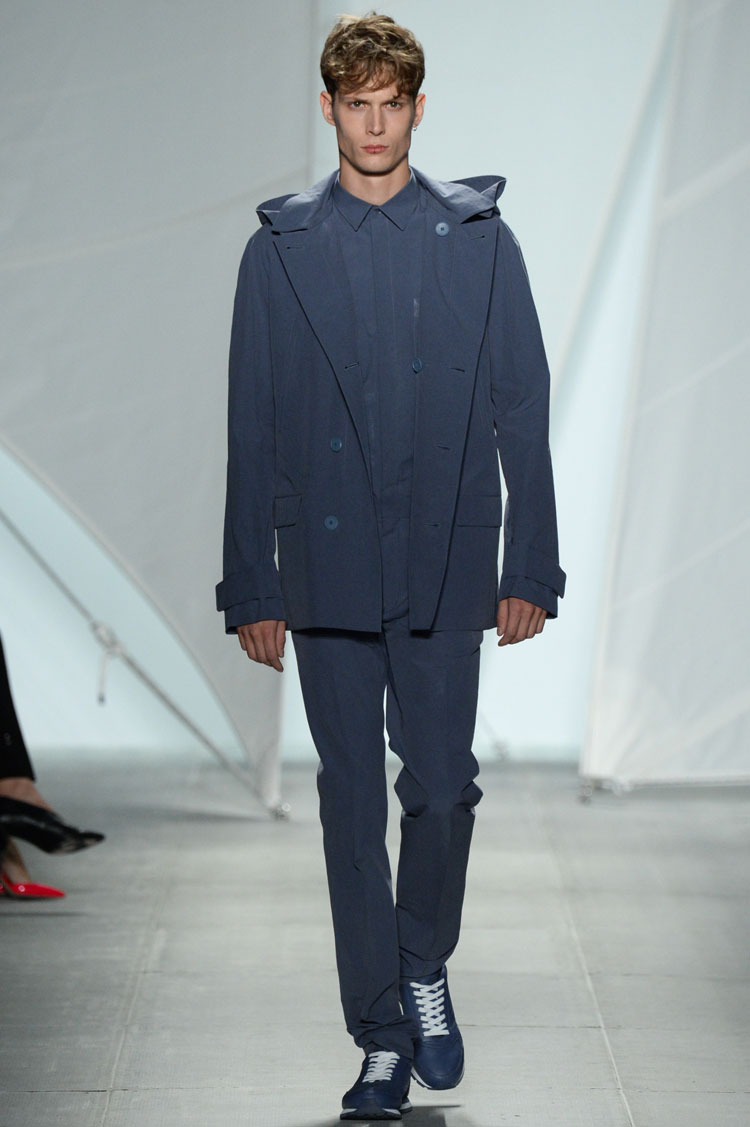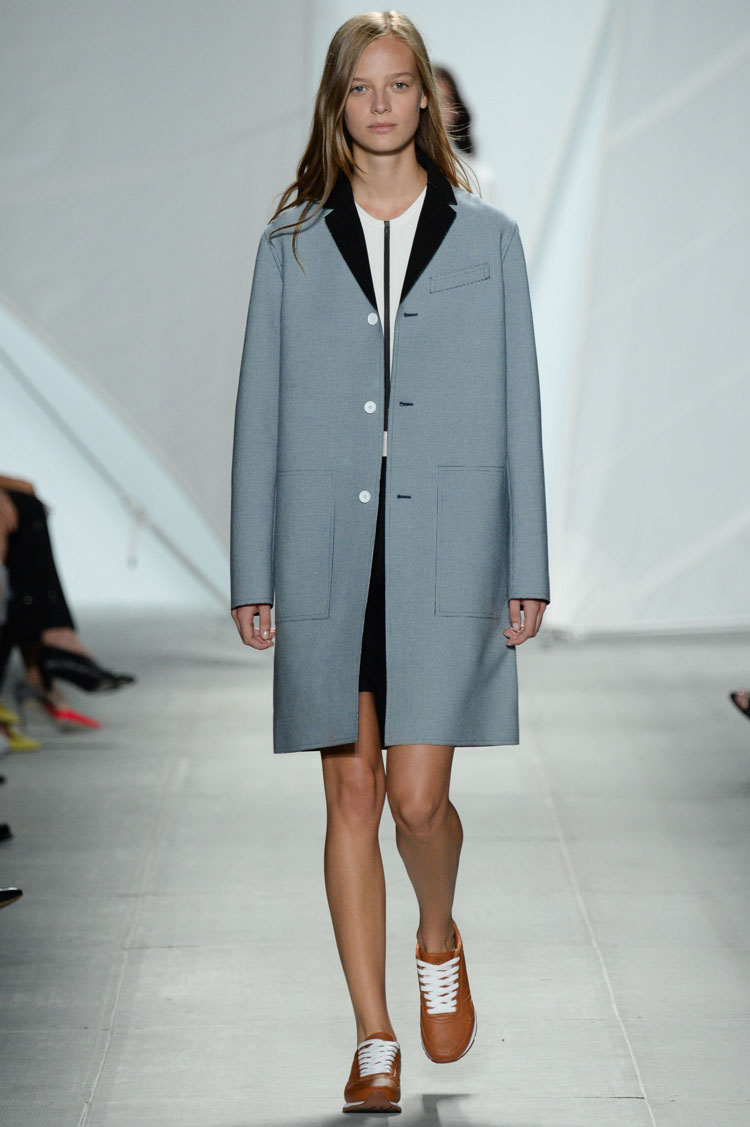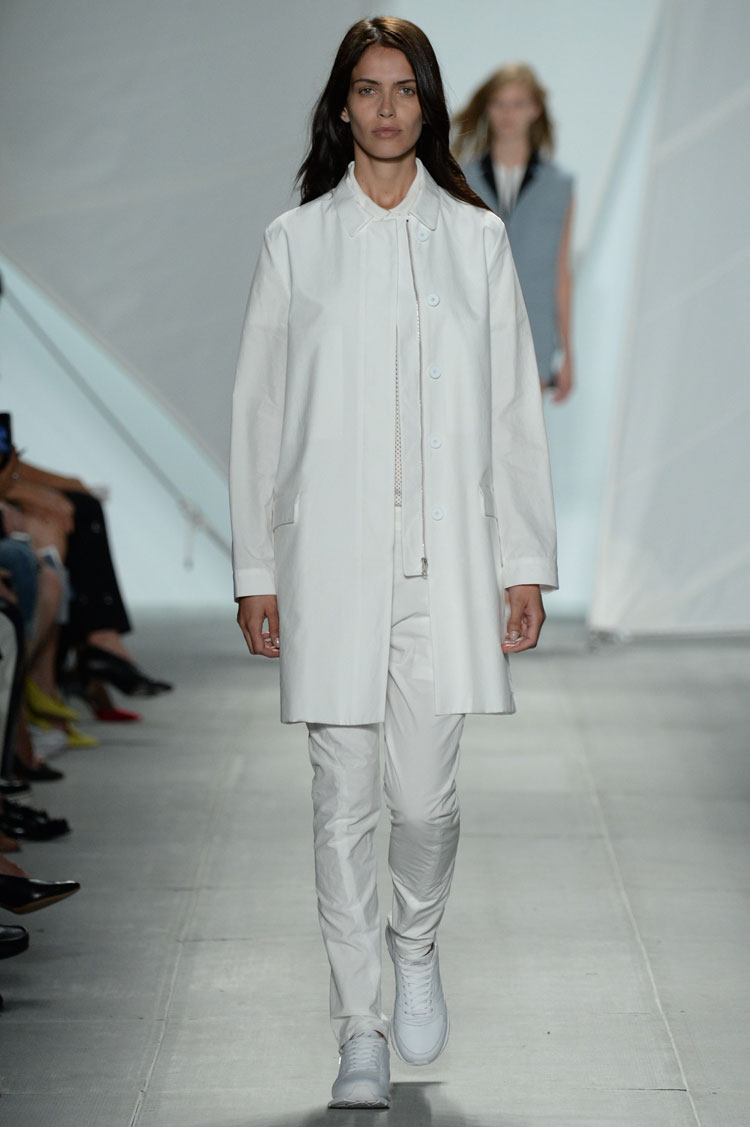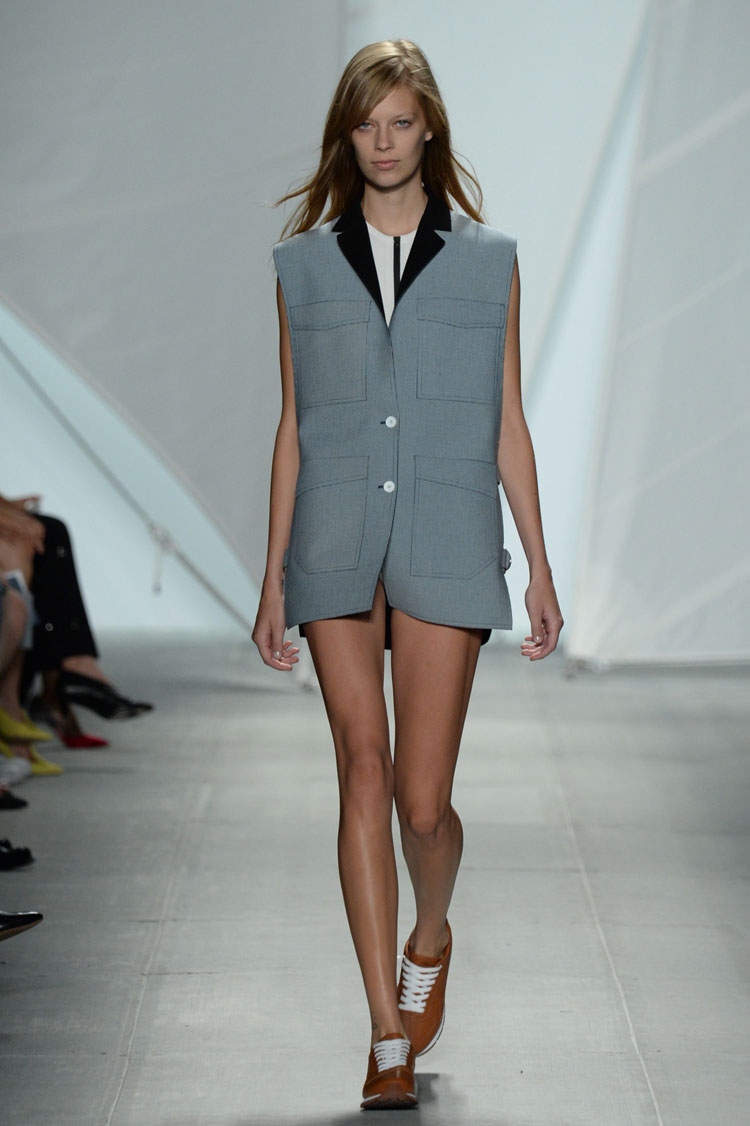 Model show list – girls: Agne Konciute, Amanda Wellsh, Blanca Padilla, Dani Witt, Elisabeth Erm, Fei Fei Sun, Ine Neefs, Irina Nikolaeva, Julia Nobis (Opening the show), Juliana Schurig, Katlin Aas, Lexi Boling (Closing the show), Malaika Firth, Margarita Pugovka, Marique Schimmel, Mijo Mihaljcic, Nastya Sten, Ola Rudnicka, Ronja Furrer, Sam Rollinson, Tilda Lindstam and Vasilisa Pavlova.
Model show list – guys: Abiah Hostvedt, Andreas Lindquist, Baptiste Radufe, Clement Chabernaud, Felix Gesnouin, Fernando Cabral, Frederik Ruegger, Gryphon O'Shea, Miles Langford, Piero Mendez, Sam Lammar, Tim Schuhmacher and Tommaso de Benedictis
Images courtesy of Lacoste, photo © Yannis Vlamos