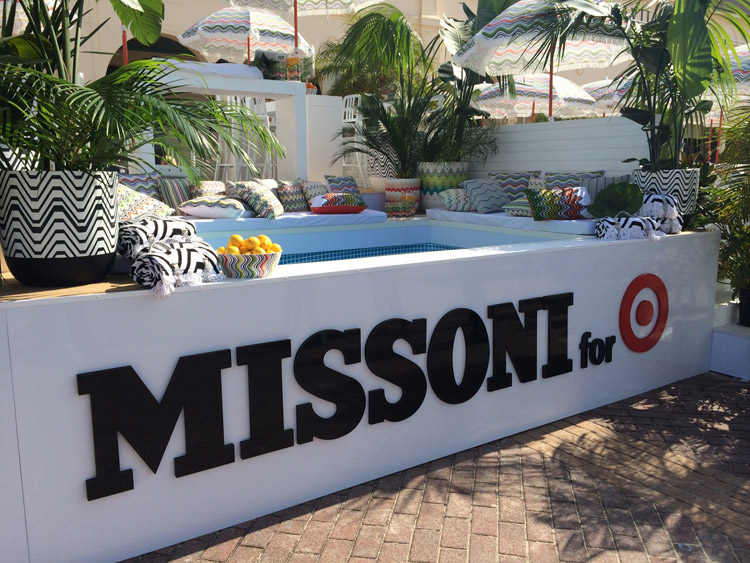 Missoni for Target Australia Collection is all the buzz of the fashion scene, yesterday the creative director of Missoni – Angela Missoni has revealed the 6 metres high large scale lounge chair adorned in labels signature pattern. While Autumn is coming to the northern hemisphere Missoni is enjoying the coming summer in Australia, and celebrating the mood the installation was set up at the famed Bondi Beach in Sydney.
The installation is located on the famous Bondi Beach in Sydney and is complemented by beach umbrellas, pillows and loungers in Missoni for Target fabrics. The outcome is a veritable beach club that can be used by city dwellers on this festive long weekend. This follows the exclusive cocktail party that was held at the celebrated Icebergs Restaurant at Bondi Beach, where Missoni and Target welcomed guests allowing them to experience the all-encompassing Missoni for Target lifestyle; The walls, candles and other  details were decorated with the iconic patterns, with projections of floating shapes in the restaurant's swimming pool and a live performance by Asta. – from MISSONI
After Sydney, Melbourne is the next to get the Missoni For Target impact with the opening of Target on Chapel Street where this massive launch will have the store entirely taken over by Missoni products as well as the photos from the corresponding Target collaboration campaign.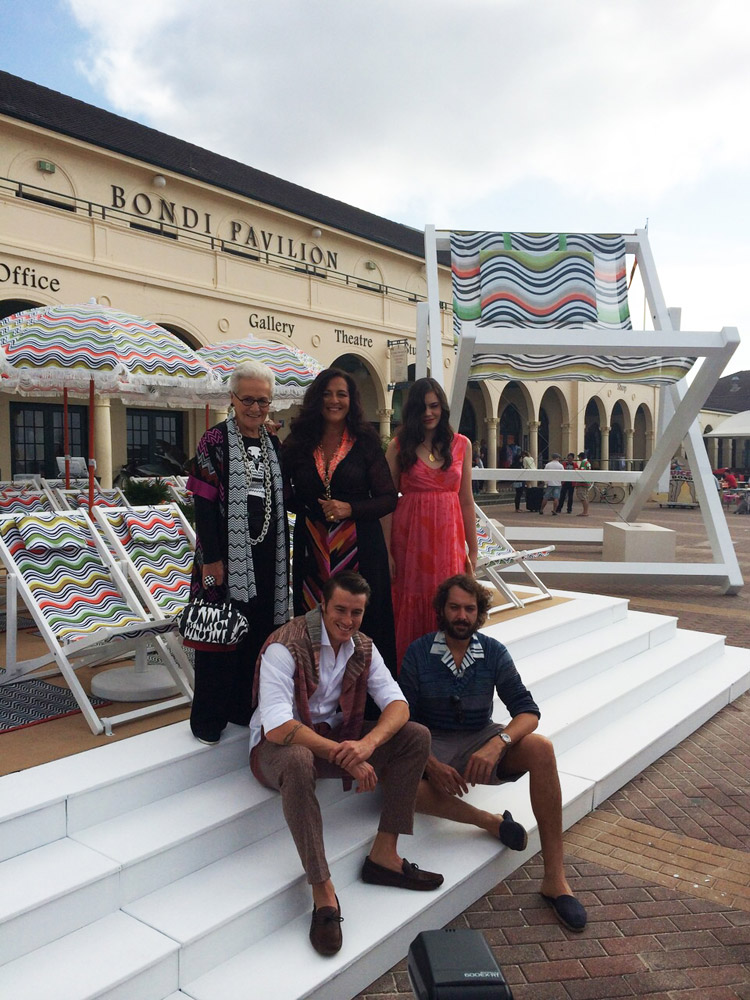 For more info log on to www.target.com.au/missoni.