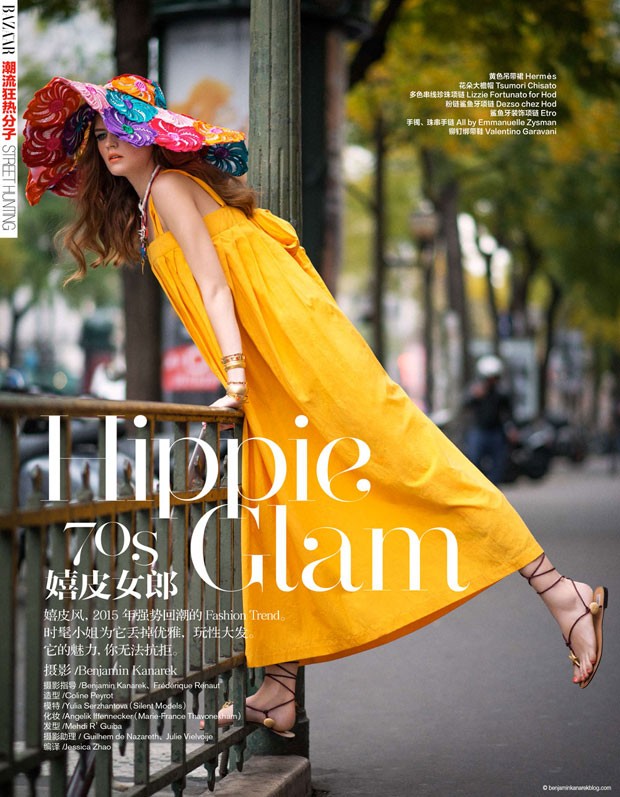 Taken by the sentiment of early 70s fashion photographer Benjamin Kanarek and his team capture the latest Harper's Bazaar CHINA January 2015 story. The editorial features the promising Yulia Serzhantova from Silent Models styled by Coline Peyrot.
It was pretty cold outside and being that the Fashion was Spring-Summer 2015, the model Yulia Serzhantova at Silent Models Paris was a real trooper. Paris can get pretty cold at times. – Benjamin Kanarek
For the session Yulia wears Spring Summer 2015 womenswear collection pieces from Hermès, Givenchy, Dolce & Gabbana, Etro, Louis Vuitton, Céline, Roberto Cavalli, Elie Saab, Emilio Pucci, Gucci, Chanel, and Diane Von Furstenberg among other.
Photo Above Yulia Serzhantova in Hermès and Valentino.


Yulia in Givenchy and Diane von Furstenberg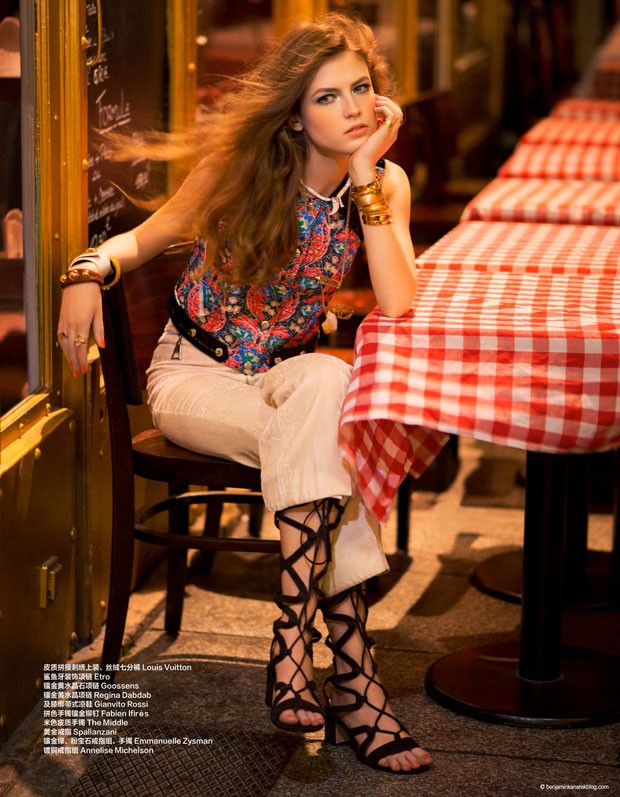 Yulia in Louis Vuitton © Benjamin Kanarek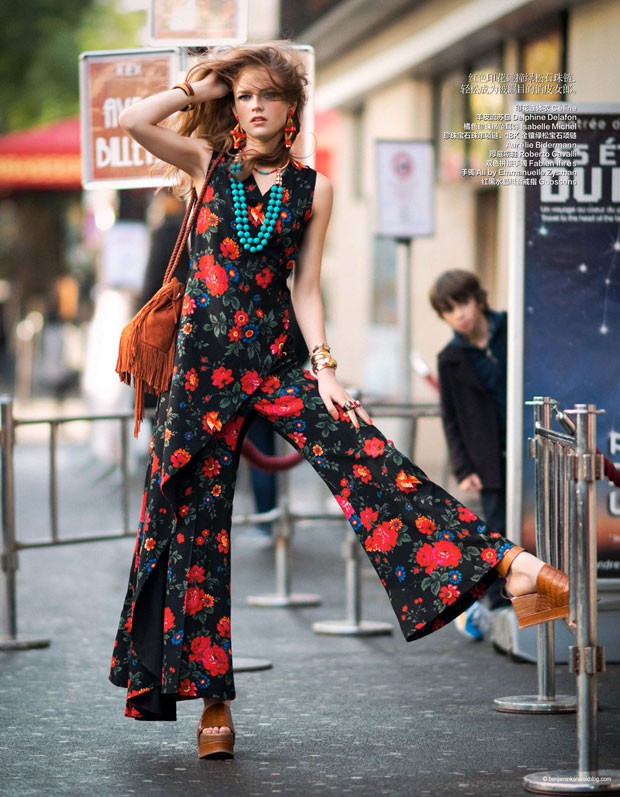 Yulia in Céline © Benjamin Kanarek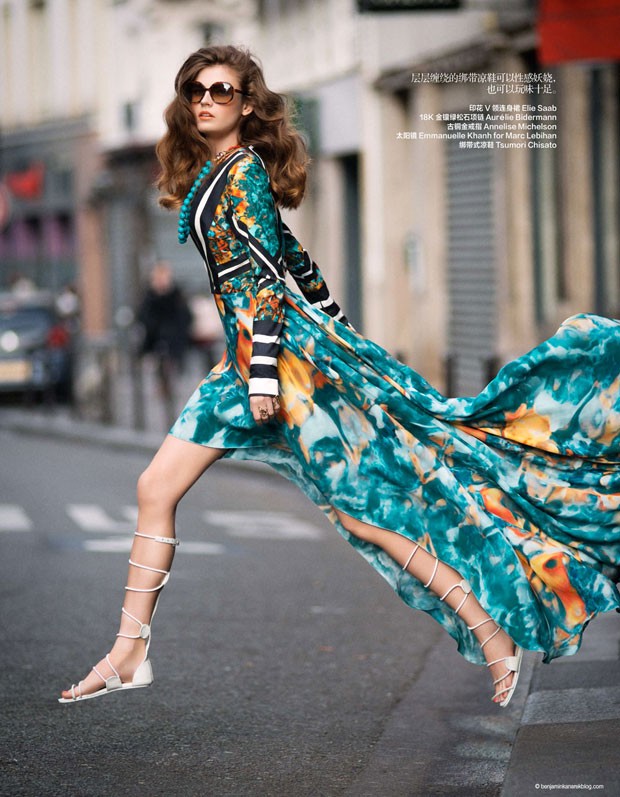 Yulia in Elie Saab © Benjamin Kanarek


Yulia in Etro © Benjamin Kanarek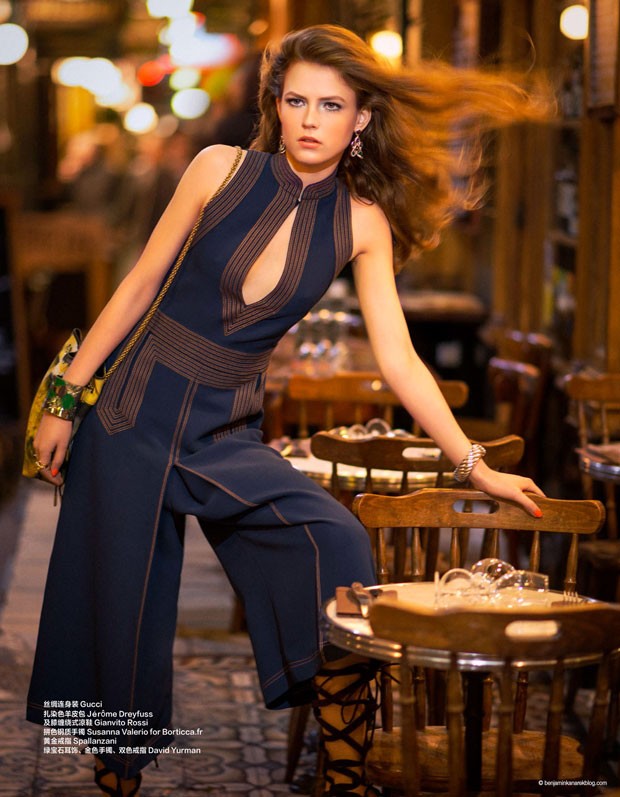 Yulia in Gucci © Benjamin Kanarek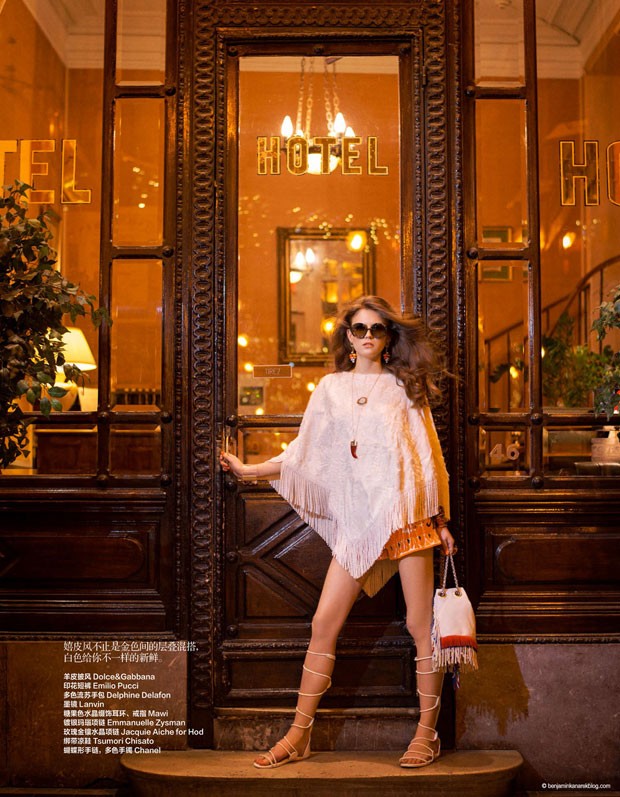 Yulia in Dolce & Gabbana and Emilio Pucci © Benjamin Kanarek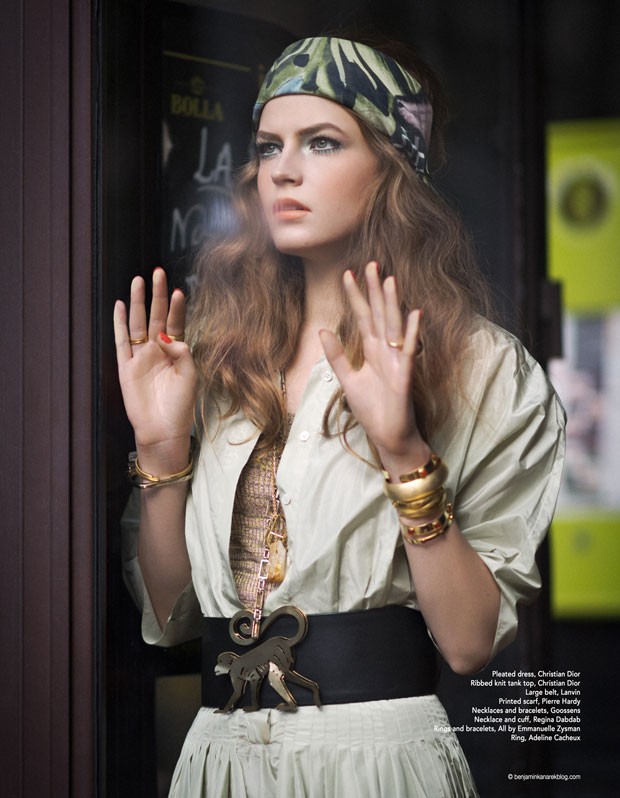 Yulia in Dries van Noten, Chanel, Saint Laurent Paris and Givenchy © Benjamin Kanarek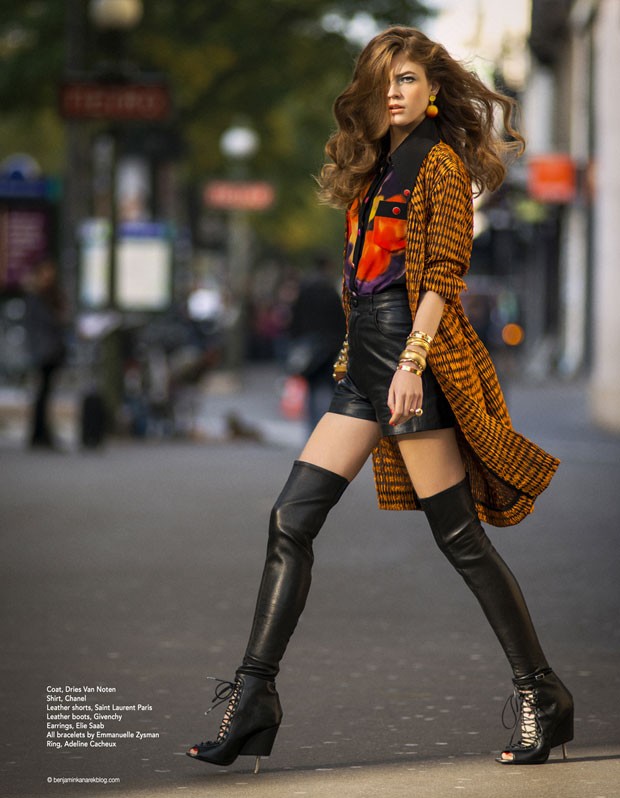 Yulia in Christian Dior © Benjamin Kanarek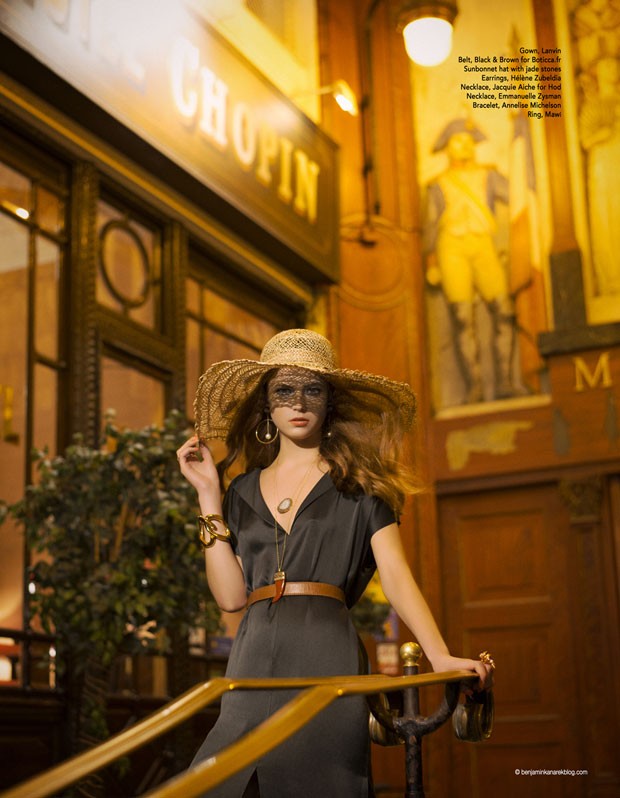 Yulia in Lanvin © Benjamin Kanarek
Photographer: Benjamin Kanarek
Photography Direction: Benjamin Kanarek & Frédérique Renaut
Video Direction by Frédérique Renaut
Models, Yulia Serzhantova @ Silent Models Paris
Styling by Coline Peyrot
Makeup by Angélik Iffennecker @ Marie France Agency Paris
Hair by Mehdi R'Guiba
Photographer assistants Guilhem de Nazareth & Julie Vielvoije
Digital, Ashish Arora
SOUNDTRACK
"ARTIFICIAL JOY" by THE EASTON ELLISES
from the Album "NIGHTWAVE"
© 2014 The Easton Ellises
Web: www.benjaminkanarekblog.com