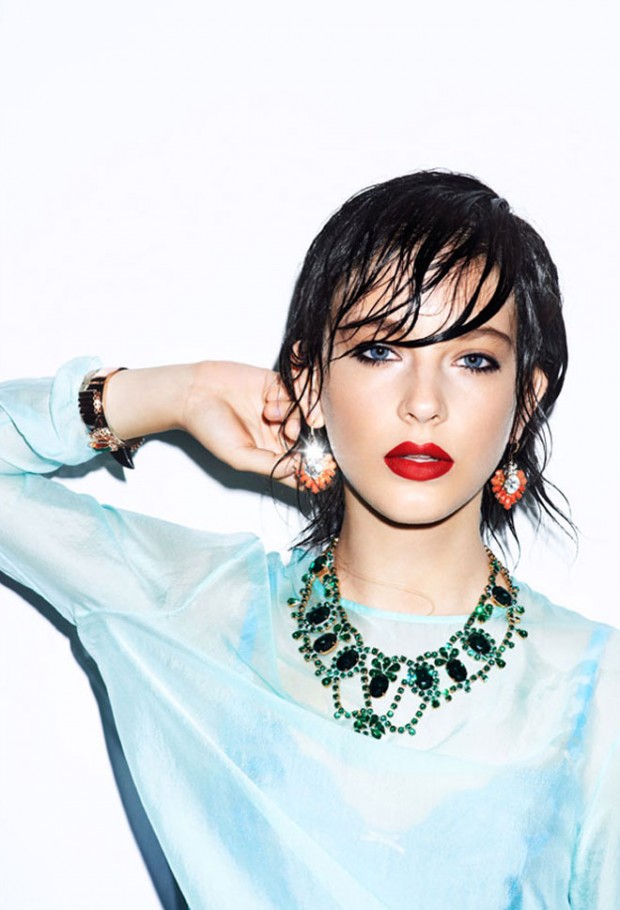 There are some great upcoming Spring/Summer 2015 bridal dress trends, from coordinated cropped tops with long flowing skirts or the Hollywood slit, to off the shoulder dresses and beautiful beaded visions inspired by the 1920s. Accompanying these new style of gown are a whole host of bridal jewellery trends.
Photo © Adam Pluciński for Design Scene
We've picked the best jewellery trends for the perfect wedding day outfit.
Mother Nature
Nature inspired jewellery is a huge wedding jewellery trend for 2015. ReemAcra carried this theme through their Spring 2015 bridal collection catwalk show, featuring headbands and tiaras with floral embellishments and leaf motifs. There are many ways you can incorporate nature into your jewellery. Choose a thin bangle with delicate vine and flower detail, or look at Chisholm Hunter for a pair of floral earrings. The great thing about this trend is that it works with all metals so you can easily coordinate with your engagement and wedding rings. When choosing colours, opt for pinks, lilacs or greens for a springtime theme.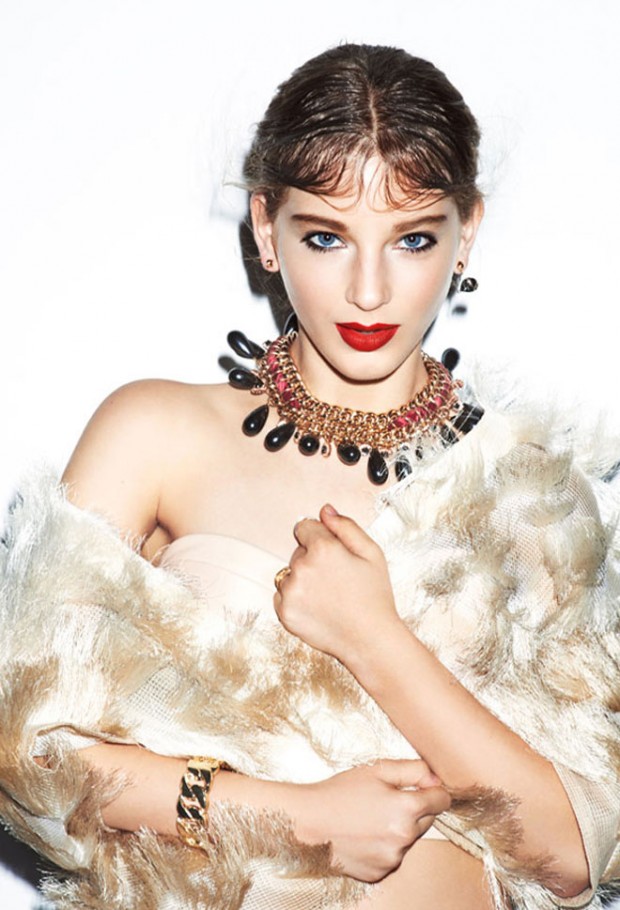 Photo © Adam Pluciński for Design Scene
The 1920s
After adorning celebrities for their weddings in 2014 – namely George Clooney's wife AmalAlamuddin, who sported a flapper inspired dress at their reception – the roaring 20s are still a major trend for 2015. The Jenny Packham catwalk, including many others, was full of embellished and beaded gowns in whites, silvers and champagne tones. These dresses range from short, to midi and full length, some with fringing detail and others covered in delicate beads.
With a 1920s theme, your dress makes the boldest statement, so when it comes to jewellery, it's important to keep to a few key pieces. Choose an art deco themed headpiece and chandelier style earrings and let your dress do the talking.
Coloured Stones
Wedding fashion is moving away from traditional dresses and jewellery and embracing modern designs. Gowns in metallic and pastel shades are becoming more popular on the catwalk, as are coloured accessories. Engagement rings in particular are moving away from the traditional brilliant white to coloured diamonds and gem stones such as sapphire and topaz.
Coloured stones are a great chance to bring your personality into your wedding outfit. Be romantic and choose gem stones that represent yours and your groom's month of birth, or incorporate the tone of the bridesmaids' dresses into your necklace and earrings.
Which trend do you prefer? Are you staying traditional with your jewellery, or embracing one of these 2015 trends?