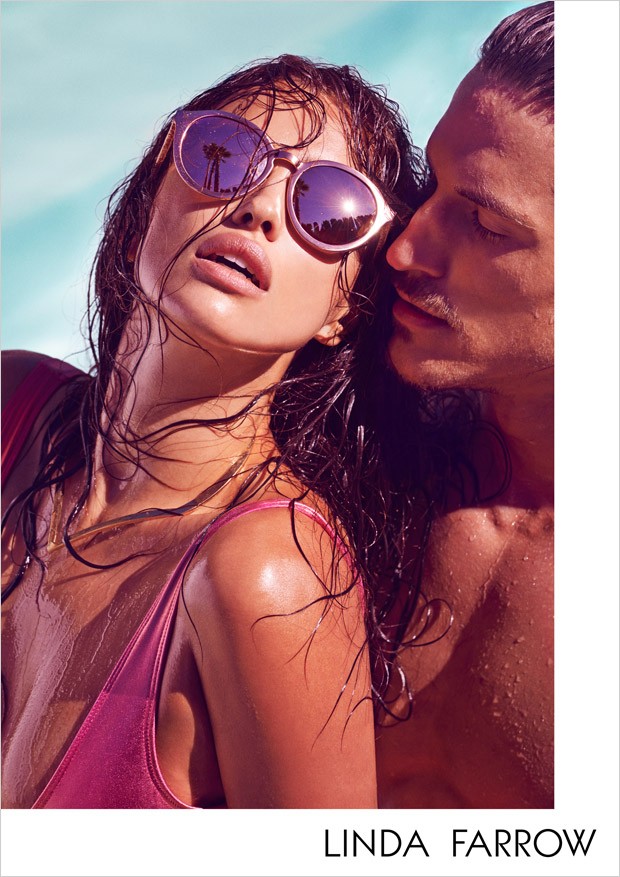 Fashion photographer Mariano Vivanco captures Linda Farrow's Spring Summer 2015 advertising campaign starring supermodels Irina Shayk and Jarrod Scott styled by Simon Robins. Hair styling by Fernando Torrent with makeup by Niki M'nray.
"Linda Farrow invites you to our wanderlust themed sphere this season, full of enriched molten metallics, frosted pastel hues and glossed frames. The collection features the hyper-luxe materials, extraordinary finish and attention to detail Linda Farrow has become renowned for." – Press Release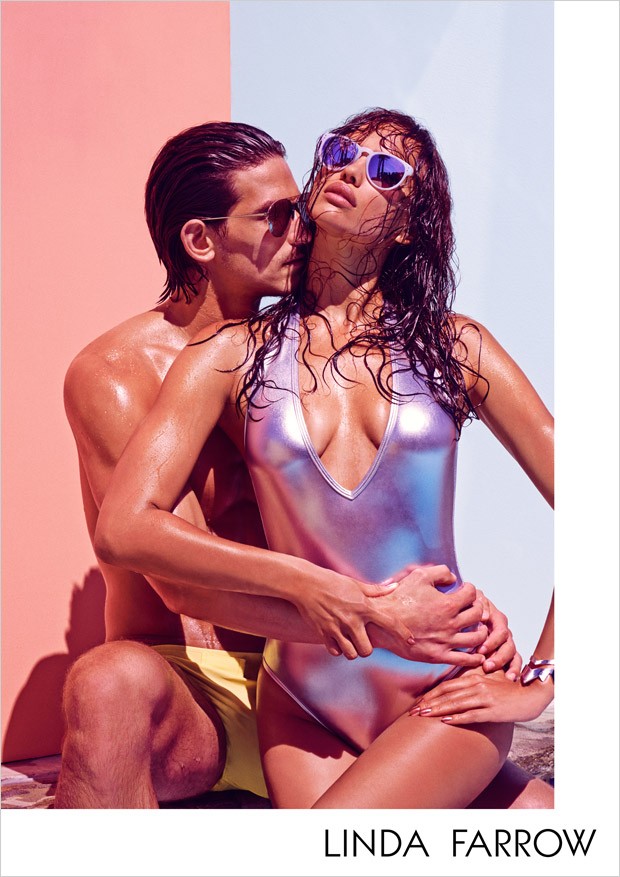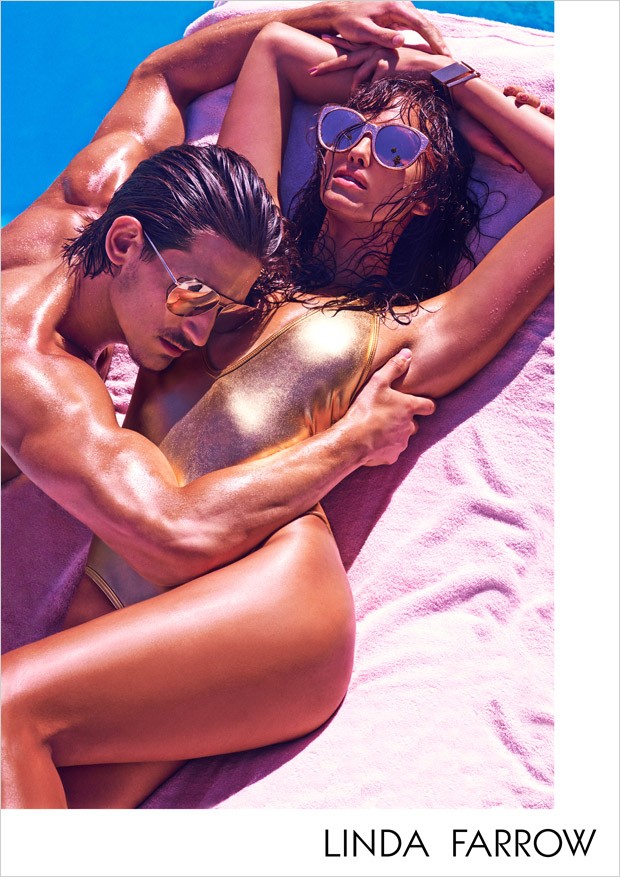 "Working for Linda Farrow is always a special occasion for me and my team. When Tracy and Simon came to us with their concept for the new Spring/Summer 2015 collection, I immediately loved the pastel and metallic colour palette they had in mind. That in parallel with the collection inspired us to shoot the campaign in Los Angeles, where the light is beautiful, and the vibe of the Hollywood Hills is sexy chic. To marry the collection, concept, and location, we felt we needed strong models to bring it all to life. Two of my favorite models, Irina Shayk and Jarrod Scott, were the perfect duo to balance the soft colours of the campaign, and we feel they represent the Linda Farrow brand so well.
Shooting in the Hills wouldn't have been complete without a great team of course. Styled by the very talented Simon Robins, complete with our glam team Niki M'nray and Fernando Torrent, and a flawless production by Rosco from Rosco Production and his team, made it one of our most memorable shoots to date!" – from Mariano Vivanco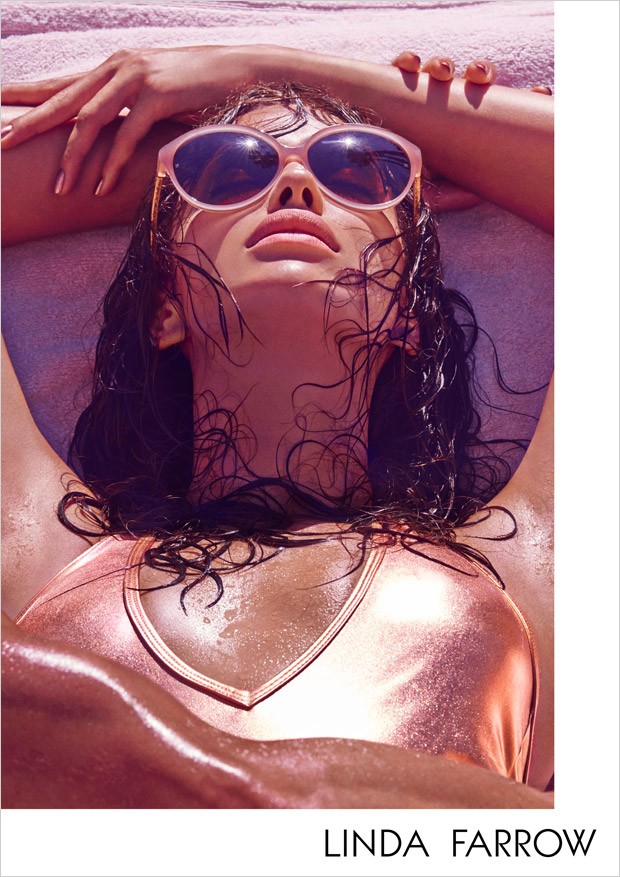 "Working with Linda Farrow and Mariano is like going away on a family holiday" – Irina Shayk
"Working with abstract curves, corners and textures to reflect the design of the sunglasses felt like a natural process, the edition of the beautifully layered light enhanced the world in which we had made for them!" – GEMMA TICKLE Set Designer (Still life)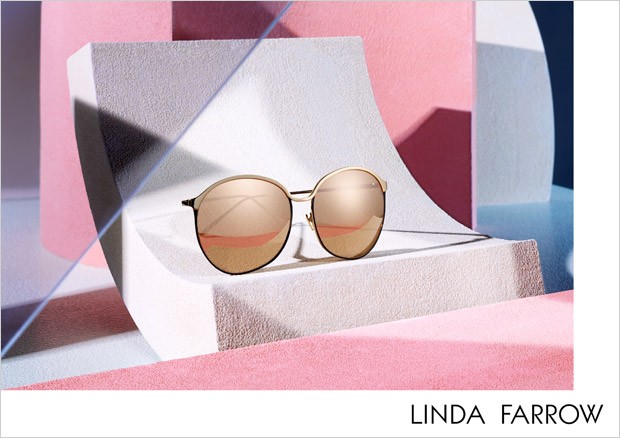 "It was a great technical experience working with the Linda Farrow sunglasses for the SS15 shoot as we had pitched the idea to create layers, shape and form with the collection. The structures and set were beautifully made by Gemma Tickle, we both took inspiration from the Mexican architect Luis Barragan with his textures and use of warm, rich colours. The idea to use glass and mirror refractions meant that we could integrate the set pieces together whilst linking the mirror quality of the sunglasses themselves. I think it all came together beautifully!" – KATE JACKLING Photographer (Still life)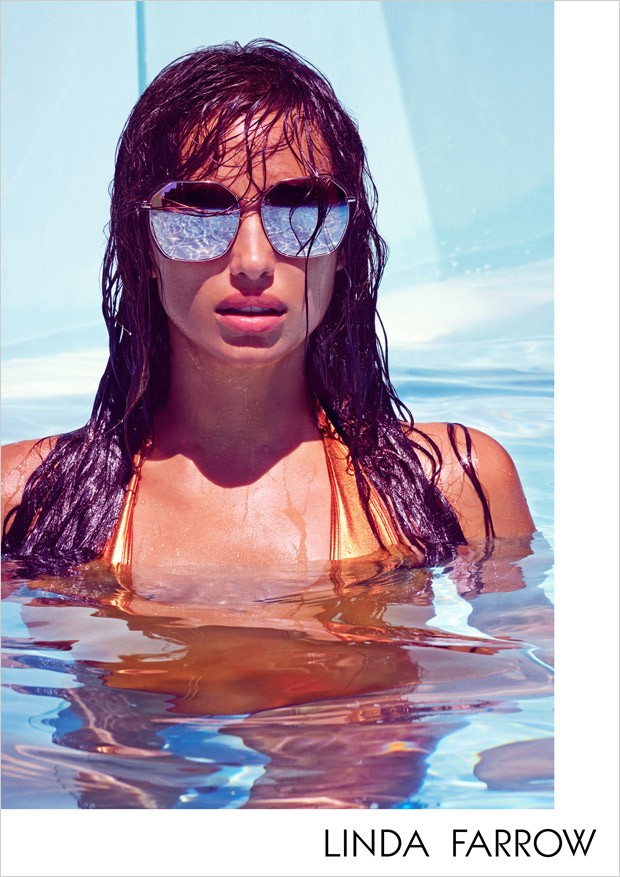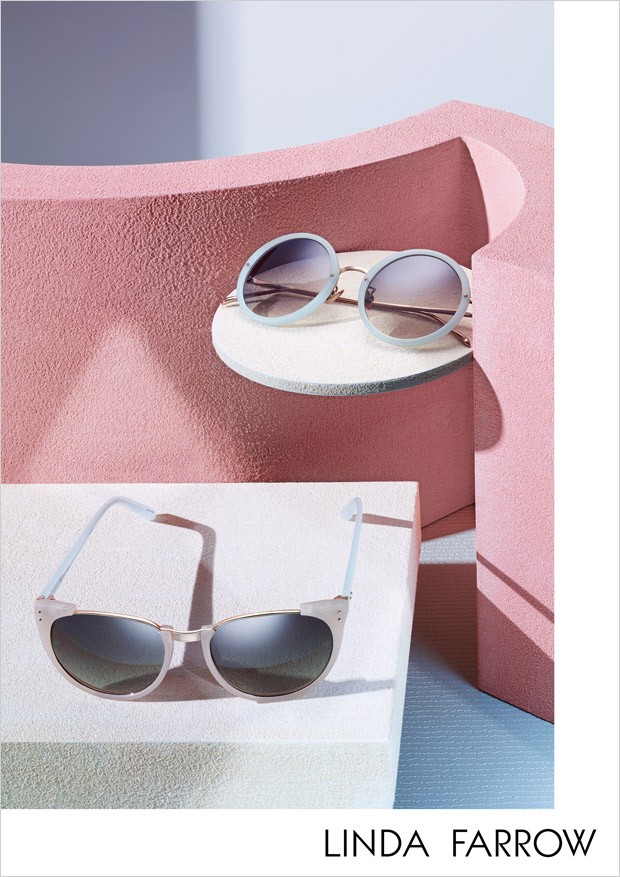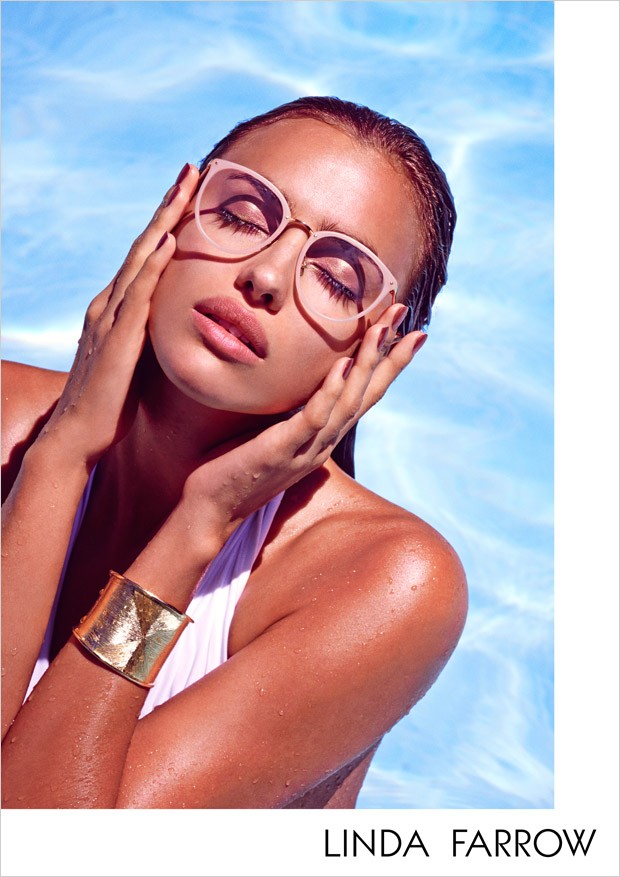 Images courtesy of Linda Farrow – www.lindafarrow.com