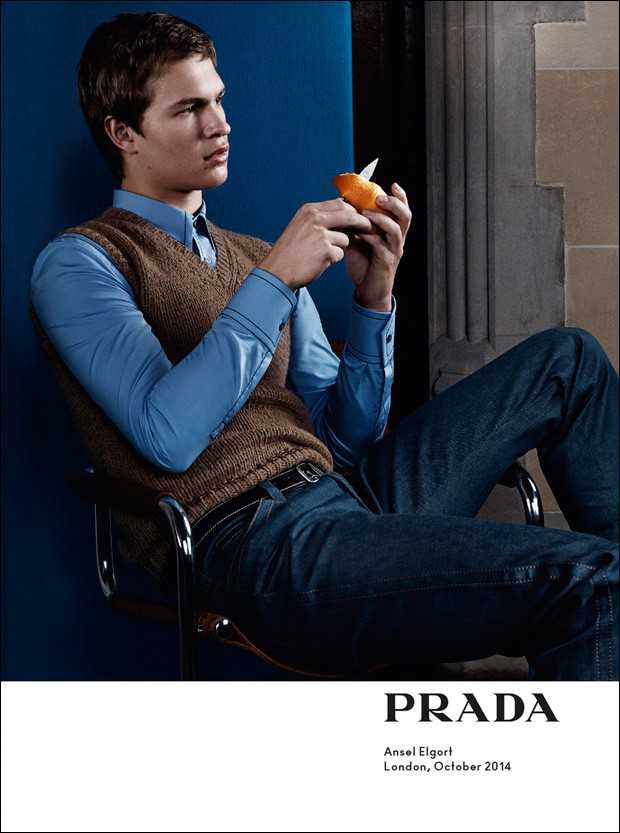 Actors Ansel Elgort, Ethan Hawke, Jack O'Connell and Miles Teller are the brand new faces of PRADA posing for the Spring Summer 2015 campaign. The images were masterfully lensed in London by celebrated fashion and portrait photographer Craig McDean.
Objects knife, orange, dice, prism, compass, pen, lens, pendulum are picked up, moved, balanced. Pensively scrutinized. Familiar things become less than familiar the more they're looked at. As if the magical forces that make the world seem so normal have, for an indeterminately short time, revealed their strangeness. Stitching is the leitmotiv of the collection. A graphic effect — large, small, in contrasting colours — revolutionizing and mixing classic codes while creating new ones. Modern proportions and silhouettes invoke the 1970s. Not as pastiche but pure peculiarity. – from PRADA
BROWSE THE PRADA ARCHIVE ON DESIGN SCENE
For more of the latest campaign continue below: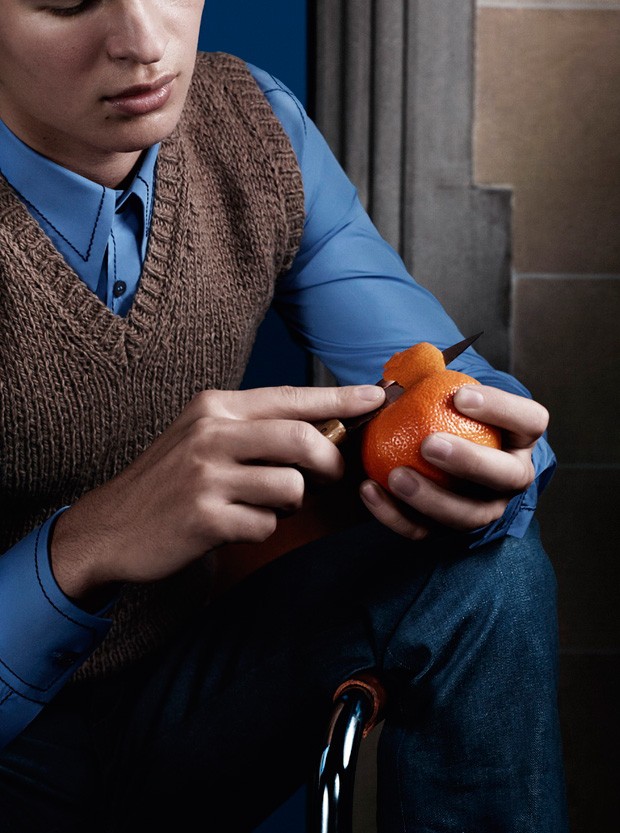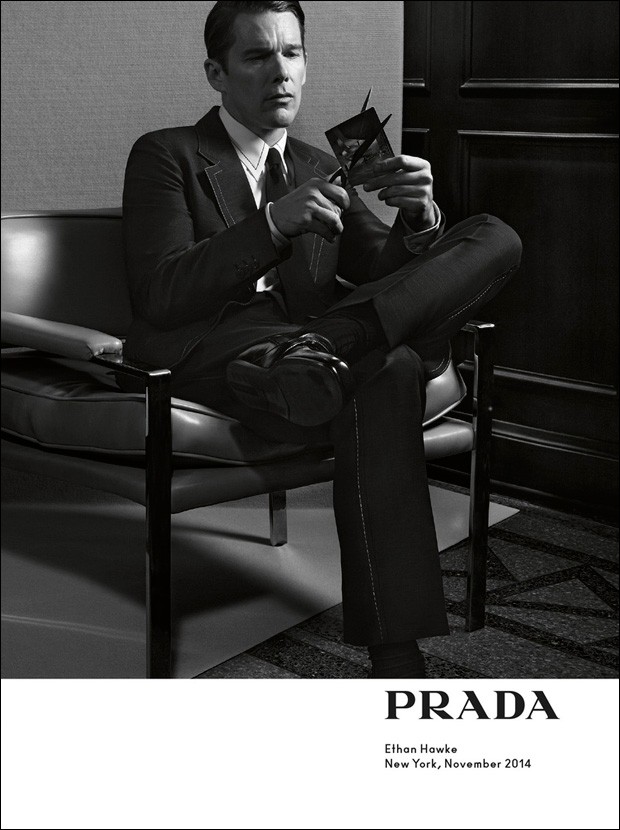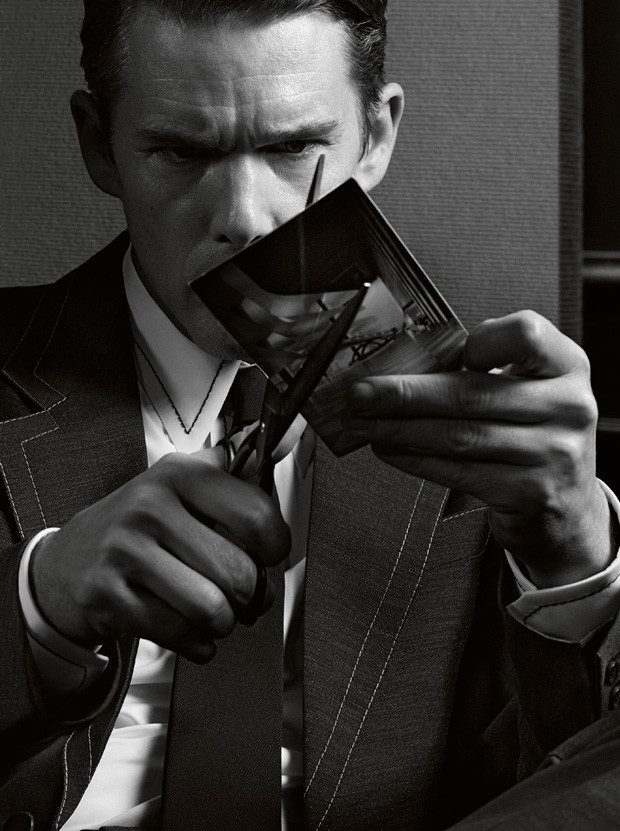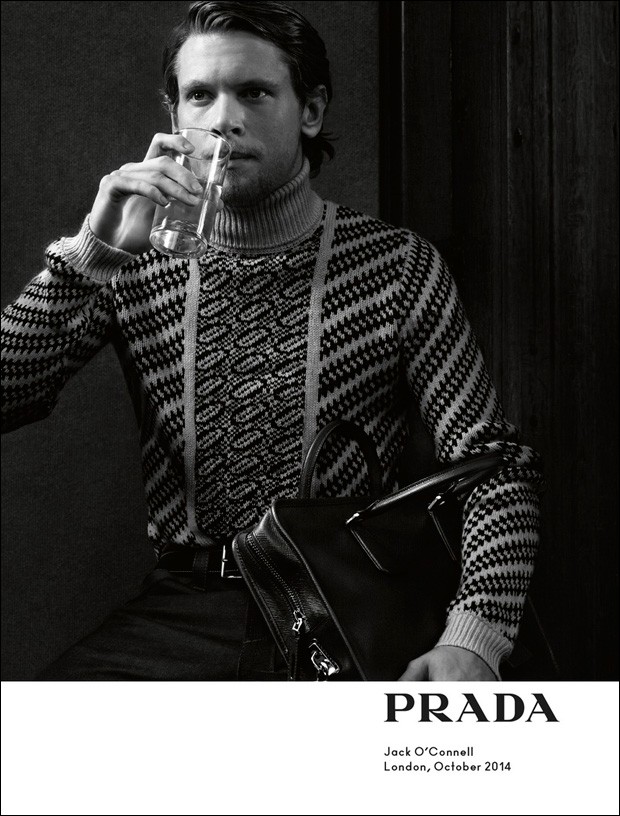 ALL IMAGES COURTESY OF PRADA – PRADA.com
Miuccia Prada has presented her latest vision of menswear during the spring summer 2015 fashion week earlier this summer in Milan. Prada's new menswear pieces takes on classic tailoring while at the same time it brings the retro sentiment into a contemporary interpretation.