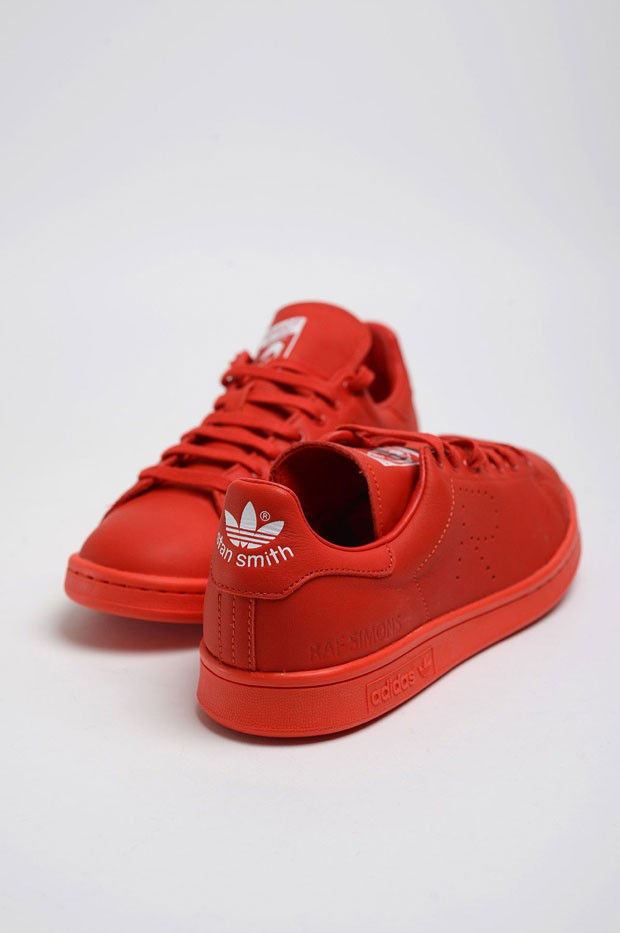 Designer Raf Simons has made his career designing ready-to-wear yet his latest ADIDAS X RAF SIMONS collaboration now available at Wrong Weather easily shows his strongholds. The designer's mix of sportswear has long been present in his pieces. While the sports element might not have been as dominant during Raf's time at Jil Sander, the designer has even reshaped the sentiment of a classic high heel with his first collection at Parisian maison Christian Dior.
Adidas has enjoyed the success of multiple designer collaborations, working in addition to Simons recently also with Rick Owens, and not to forget Jeremy Scott and Stella McCartney. While these designers have often instead of re-working the quintessential Adidas pieces, introduced a whole new range of products, Simons has for his latest collaboration re-worked some of the most recognizable sneakers.
The famed tennis shoe at Adidas by Stan Smith now holds a Raf signature coloured look dipped in vibrant hues, while the Adidas Response is now available in total black and in various eye-catching colours in addition to stand out Raf-like embellishments. At the same time Adidas bounce is now a combination of prints and the all-black moment.
For more of the Adidas X Raf Simons at Wrong Weather continue below: