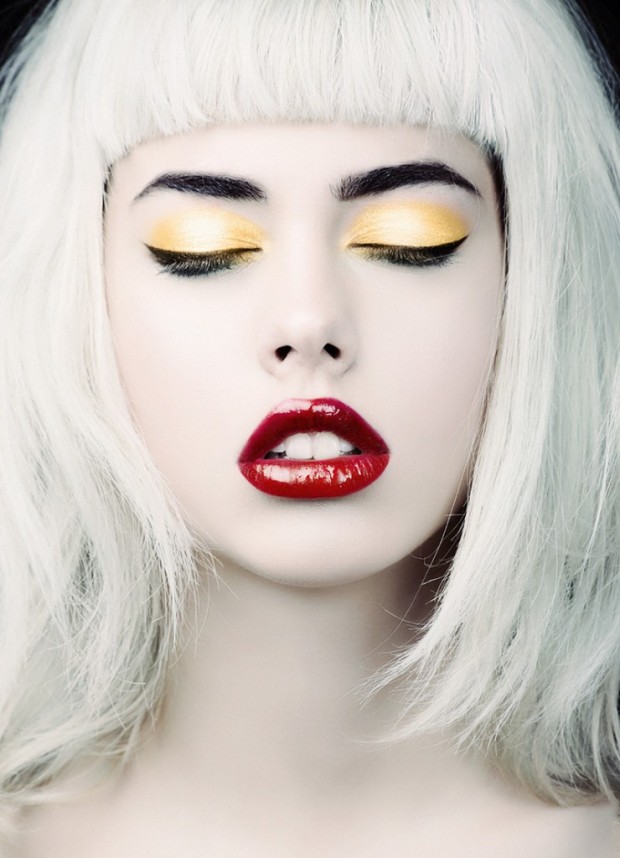 There is a kind of individual for whom fashion isn't a remote idea. It's not an intimidating status-symbol for people living in Europe. It's not a hawked by magazine editors. It's a living breathing thing that evolves with our humanity and determines the way we show ourselves to, and protect ourselves from, the world in all its variety.
Fashion is a complicated ecosystem. You wouldn't know it to watch the shows and other media offerings. But these are usually elevating a product – fashion as a part of youth or young adult culture – not fashion itself. Fashion is a challenge. It's an imaginary source of beauty and originality against which people are always measuring the way they say, do, and look. Everybody alive is asking themselves how they stand up to this metric, at least on some level. Since everybody already plays, there is room for every kind of person in the fashion industry, if you want to be there. It's just a matter of knowing where to enter in.
Cosmetology school may be the most accessible place for a person with no proper fashion industry affiliation to get involved. Cosmetology schools, like Marinello Beauty School (locations all over the US), is one place where people can get involved in a meaningful way. Cosmetology school is great, because you don't have to be great looking, you don't have to be connected, you don't have to be rich. You just have to have a beautiful mind, to love fashion and The Look when you see it. Cosmetology school graduates are the ones doing hair and makeup for today's finest runway events. But they're also the ones tweaking the course of fashion itself. Image above by photographer Igor Cvoro, makeup Jovana Vukosavljevic at FOX, model Vanja at Fox – Beauty Scene exclusive story.
If you've seen Bill Cunningham's blog, you have been introduced to an interesting character. Bill is someone who is an example of an insider outsider. On the one hand, he has access to the richest galas, the most exclusive events, and the hottest trends in the fashion world. But he spends most of his time on the street, dressed in simple work clothes, photographing fashion in its natural habitat. Bill is fascinated with fashion, as it happens, on the street. He photographs real people wearing the clothes that make them feel their best, on the streets of New York. He doesn't just photograph the rich or fancy (though they're surely represented). He gives equal attention to people without means, who must dress themselves in whatever they can find, and who nonetheless maintain an ineffable element of style that pervades everything they put on. This is fashion, and you can find it everywhere, though you won't be able to see it. Bill just takes pictures of it, acknowledges it, uses his photos of it to inspire the kind of fashion that can be bought and sold.
RELATED: Find more Beauty stories on DESIGN SCENE
But this has nothing to do with real fashion, the kind that is an intimate and ever-changing part of real human culture. This is the stuff you can be (and already are) a part of. As a graduate of cosmetology school, you'll have tricks up your sleeve that will help determine the way fashion develops. You'll be the on to sculpt the look of hundreds of normal people, people who are not famous, but who are driving the wheels of fashion just by walking around in public looking a certain way. That certain way will be your contribution to the world of fashion, and you can make it every day of your working life.
So don't worry about being famous, or a fashion insider. just try to do good work, look good, and equip yourself with the skills to help people look their best.