Mindy Kaling is stunning on the new cover of InStyle Magazine US photographed by fashion photographer Bjarne Jonasson at Atelier Management. In charge of the styling was Melissa Rubini, hair styling handled by Ben Skervin at The Magnet Agency. Makeup by makeup artist Pati Dubroff at Forward Artists.  Manicurists Debbie Leavitt at Nailing Hollywood. 
For Mindy the stylist Melissa Rubini selected pieces from Marc Jacobs, Tomas Maier, Hermes, Eres, BCBG Max Azria, Azzedine Alaia and Tory Burch. The shoot is also a bit of magazine history, Mindy is the first Indian-American woman on the cover of InStyle magazine.
See more of the shoot as well as the part of the interview with Mindy for InStyle after the jump: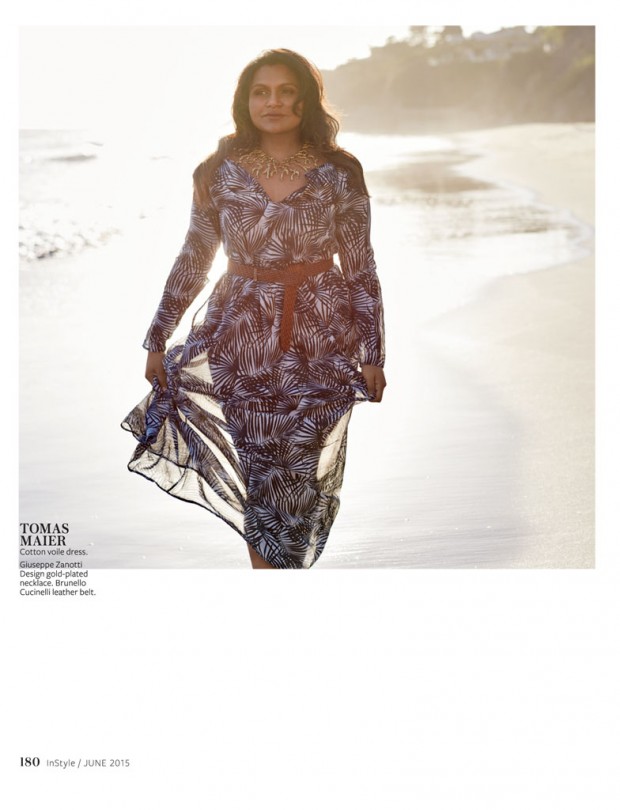 ARIEL FOXMAN: I'm always struck by how populist you are in your overall approach. Yet some of the humor on The Mindy Project is blink or you'll miss it, very sophisticated. Are there ever moments in the writers' room when you think, We can't put that in?

MINDY KALING: There was one joke that I'm surprised was not flagged. The character Danny doesn't want Mindy to go back to San Francisco to start a fertility clinic; he wants her to stay in New York, stop working, and take care of their family, and she's like, "No, Danny, it's the 20th century." She's both defiantly modern and wrong about basic facts. She's like, "It's the 20th century, Danny. A woman can work and have a baby with no problem. I mean, rich women can." It was such a risky joke, but I find it utterly true. The only people writing those articles [about having it all] are women who are doing very well or come from money. But we make it sound like it's a totally universal thing.
So what happened?

Fox let us keep it! Fortunately, I think that the show moves so quickly that sometimes our most [potentially] offensive jokes … people don't even know that they happened.
Writing for television must be so different than sitting down to write a book. Your first one was a New York Times best seller. How does it feel to be a bestselling author?
This is going to make me sound like more of a joyless person than I am—because I am very cheerful and full of joy—but when something like this happens, I get a little superstitious. Sitting and celebrating good feelings of success is just not part of my personality. I tend to acknowledge it and move on quickly, in a way that I wouldn't if I experienced a setback. So it's great when I'm reminded of it. My dad sends me an email every week when he sees that it's back on the list; he checks all the time.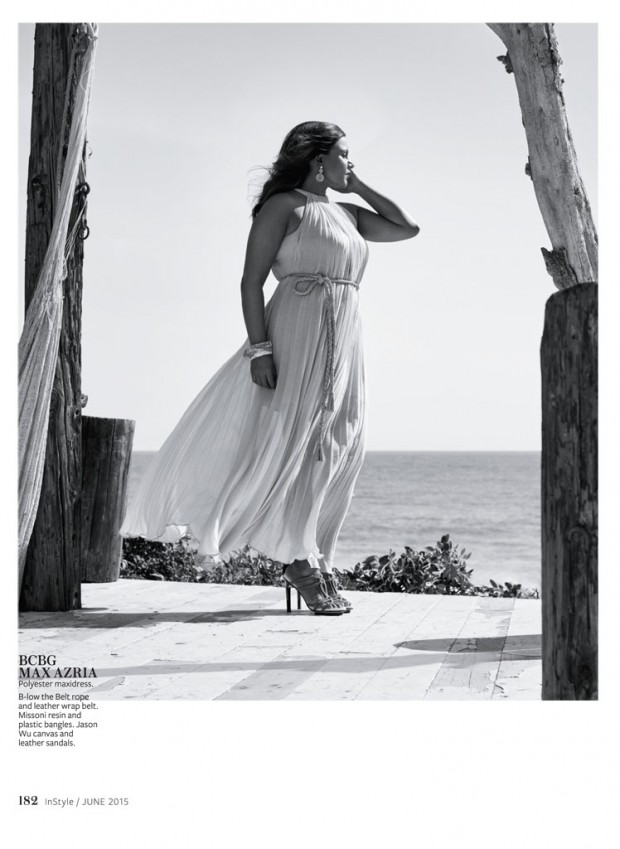 That's so sweet. And now you have a second book coming out. I wonder, did you consciously hold back the first time? We all have our best stories. You go on a few dates and you think, Well, now I've told my best stories. So, in the 2012 book, were you saving some of your stories for a Part 2?

That's such a good question, and the answer is a little complicated. It almost feels like more has happened in the last three years than in my entire life preceding that. Fox picked up my show. My mother, who was, like, my best friend, passed away. Those friends who were single and making $18,000 a year at a nonprofit in that first book are now millionaires who have their own apps in a completely different career path and children that I'm the godmother of. A lot has transpired.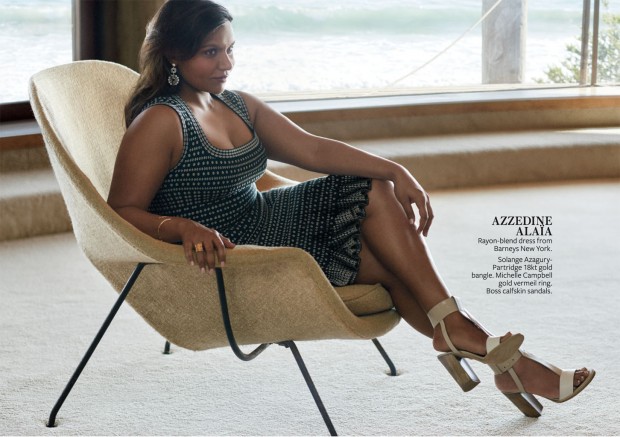 Photographer: Bjarne Jonasson at Atelier Management
Talent: Mindy Kaling
Stylist: Melissa Rubini
Hair: Ben Skervin at The Magnet Agency
Makeup: Pati Dubroff at Forward Artists
Manicurists: Debbie Leavitt at Nailing Hollywood
All Images courtesy of Atelier Management – www.ateliermanagement.com
Get your copy of InStyle – www.instyle.com.