Here at Design Scene, we're always showing you beautiful inspiring homes that would often be expensive to recreate. When redecorating, furniture is one part of the budget that you don't want to compromise on, but it is often where we have to cut costs. However, if you take a proactive approach to buying furniture, you'll find that getting the furniture you want doesn't have to cost the earth. Modern furniture is often available for affordable prices at major chain stores, but also trends of retro styles such as amish furniture are in massive demand these days. Image above apartment in Rio by Studio Ro+Ca
Read on for tips on how to save the pennies on the furniture you love.

Search for Cheaper Versions
If you've seen what you want, then you don't necessarily have to buy the one that you see. Different companies will put the same pieces at different prices, so all you have to do is to search for the cheapest ones. Huge department stores will often have a good pricing policy, so be sure to shop around. Image above Stockholm apartment Nicole Winiarski and Jockum Hallin
If you can't find the exact piece that you're looking for, you will be able to find similar versions in cheaper stores. However, the pitfall with buying from cheap stores is the delivery charges. You can mitigate some of the costs by employing a company to transport the furniture for you.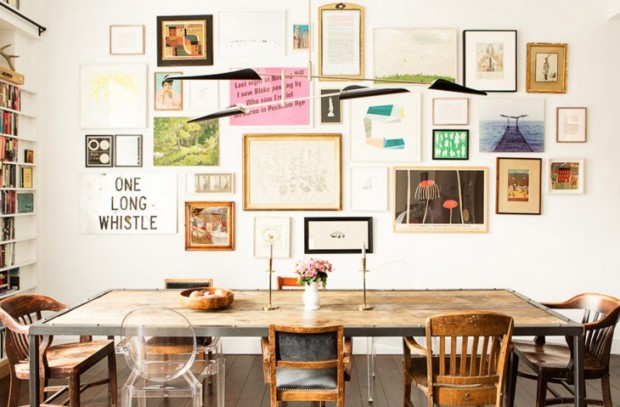 Look for Used Versions
Similarly, scout the internet for used versions of the piece that you want. Look on places like eBay, Gumtree or Craigslist and you may be pleasantly surprised at what you can find. If you're not looking for something in particular, free sites like Freecycle will have lots of good quality furniture if you know the right questions to ask and what to look for. Head to thrift stores and charity shops too – this way means that you can inspect the furniture in person, but this may take up a lot much more time than looking online. Image above Ensemble Architecture DPC
Upcycling
If you're feeling creative, take a look at furniture which at first glance might not be exactly what you want. Look past the hideous colour or fabric, and try to see the piece for its bare bones and what you can do with it, rather than taking it as face value.
Sales
Knowing when your favourite stores get their new stock in is handy too – they will want to make room for new stock, and will sell off old stock cheaply beforehand. You can also ask about their floor samples. These are the display items that they will sell cheap to make room for the new items.