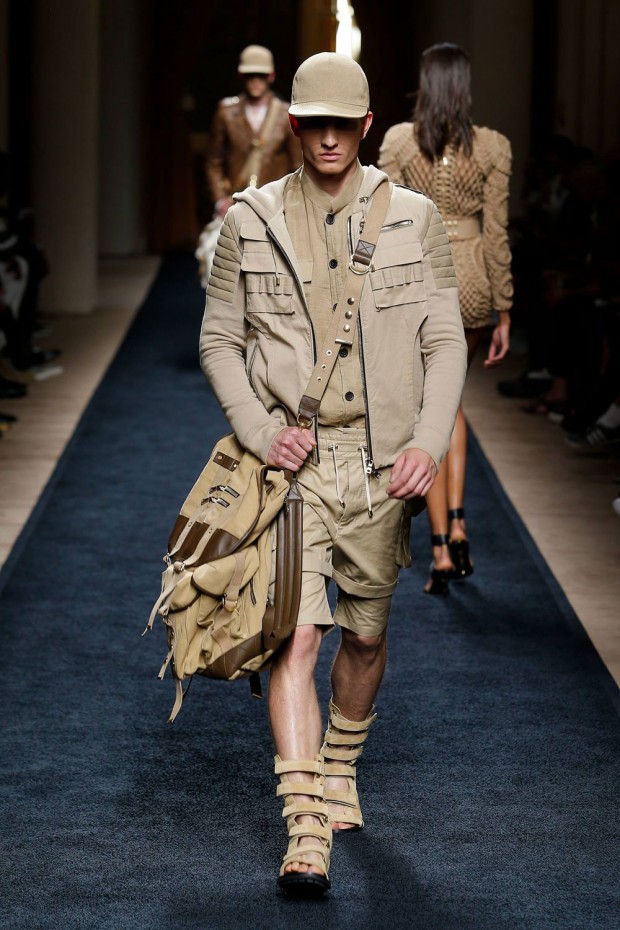 Balmain designer Olivier Rousteing and his team opted for a runway show instead of a traditional presentation to showcase the spring summer 2016 men's collection (the designs were accompanied by few of the new women's looks). The Balmain army is for the coming season on its way to a safar, Rousteing has matched the signature lines of the label with a nuance of earth tones and the ever classic black.
RELATED: FIND MORE OF BALMAIN ON DESIGN SCENE
I've come to realize that the creative process itself offers a very different sort of therapy for me, as well. As they take shape, my designs often surprise me with how well they crystallize my present state of mind—and this collection is a perfect example of that. This is my first menswear show for Balmain and my team and I are very excited about the many new possibilities and challenges that lie ahead. So, it seems so right that this collection looks to the great explorers and adventurers of the early twentieth century for inspiration. The modern mindset of these men appeals to me just as much as their unique style and thrilling exploits. Those scientists and aristocrats were so unlike the generations of imperialists that had come before them. Instead of glory, conquest and territories, these were men who were seeking new understandings and experiences. Above all, they were thrilled by the many as-yet-unknowns that lay ahead. – from Olivier Rousteing creative direct of Balmain
Joining the coveted models in the SS16 packages are supermodels such as Sean O'Pry and Alessandra Ambrosio.
For more than fifty looks sent down the Bamlain runway in Paris yesterday continue after the jump: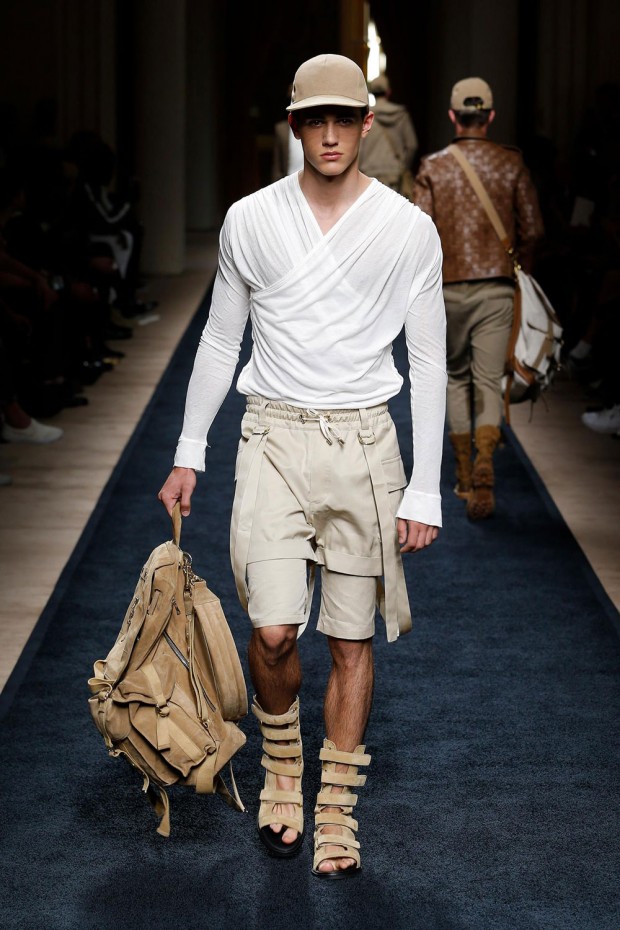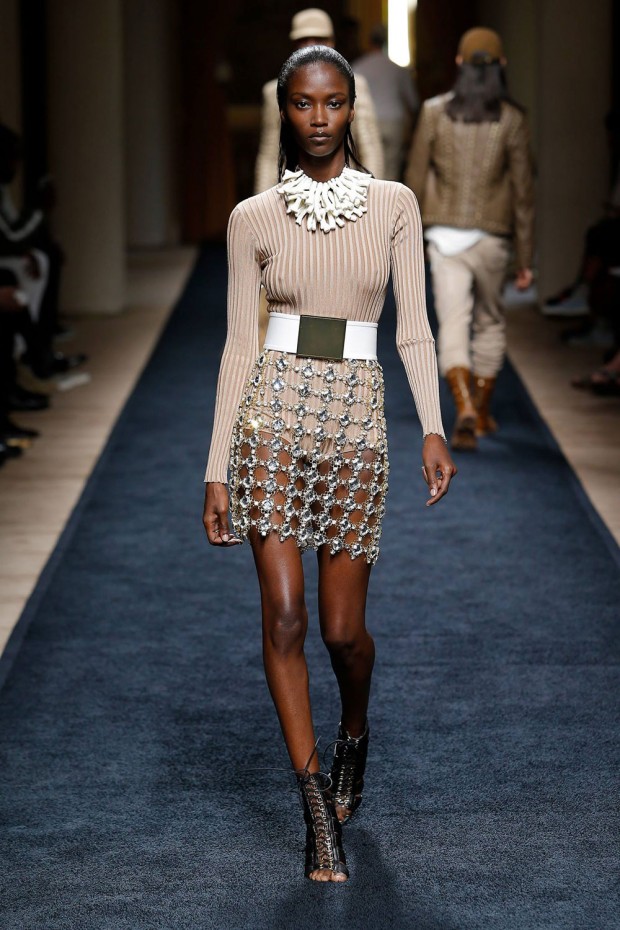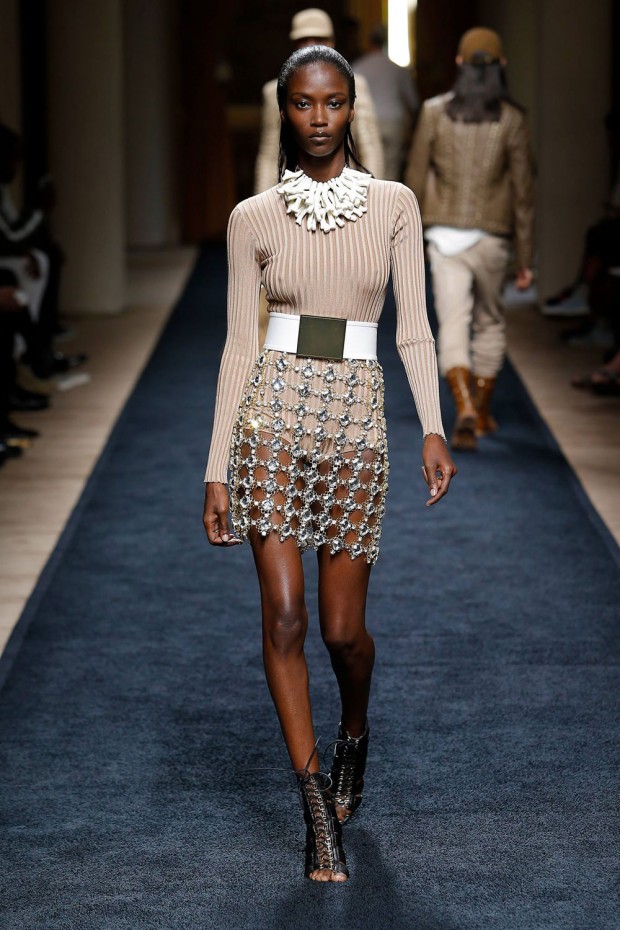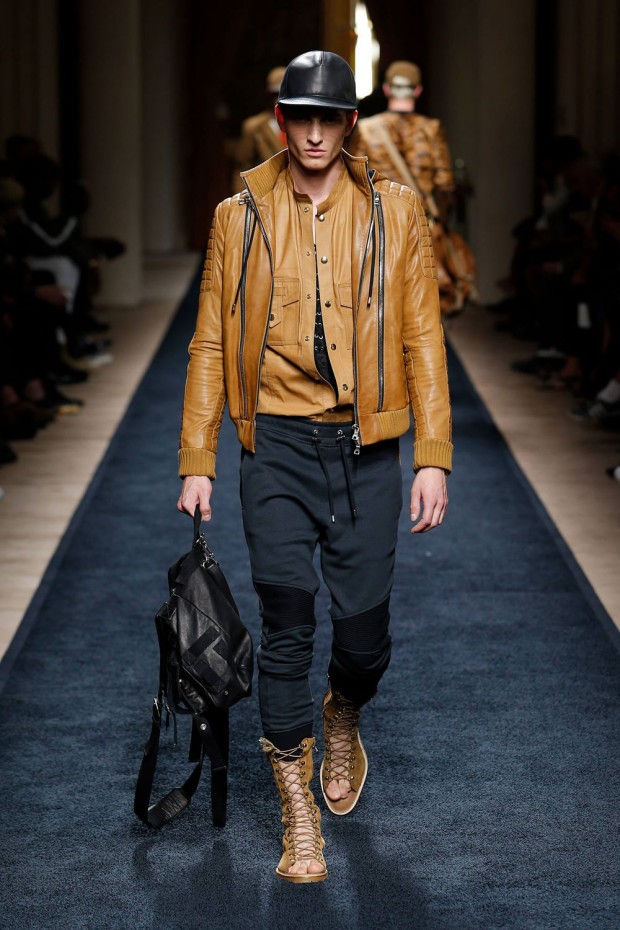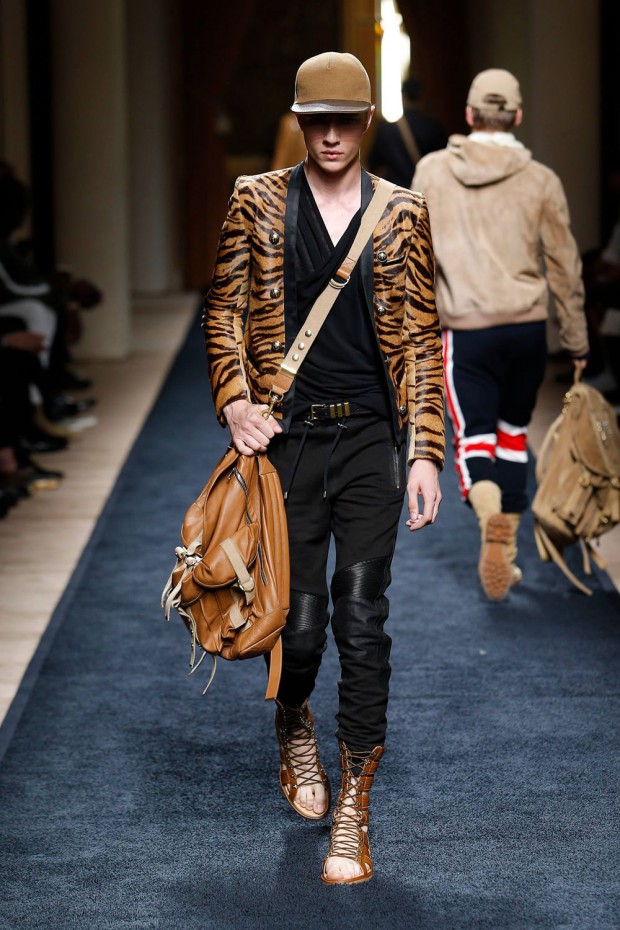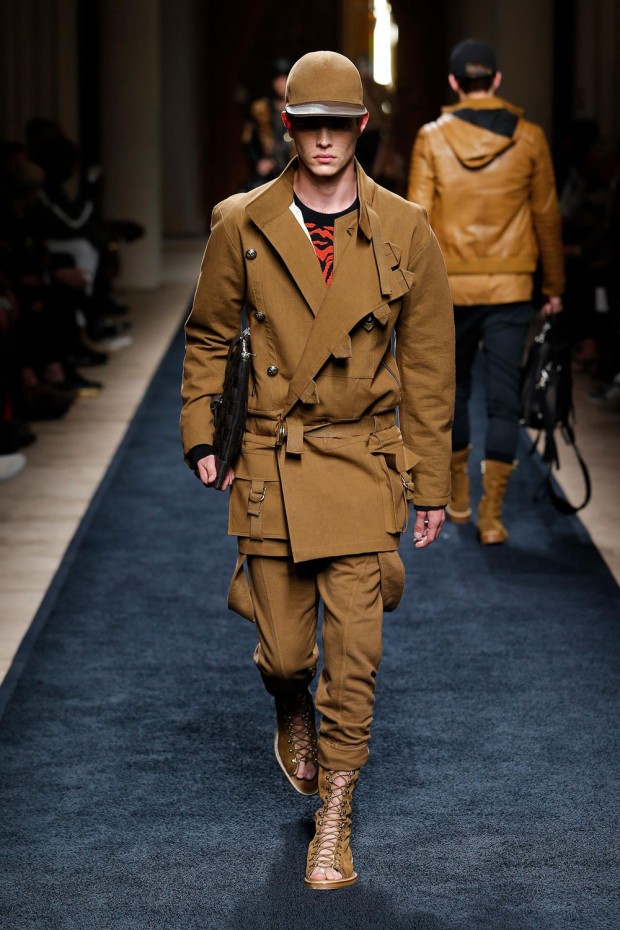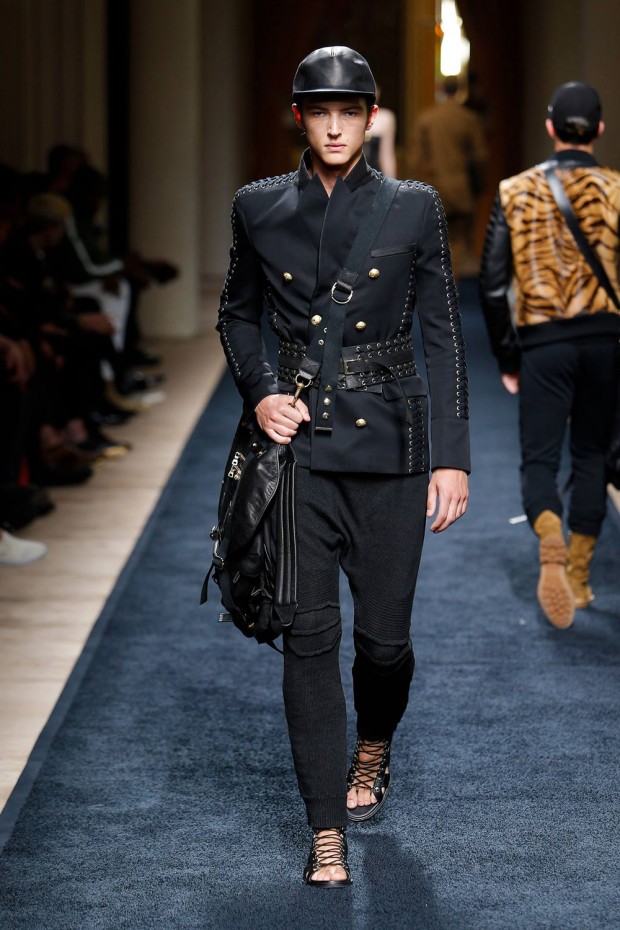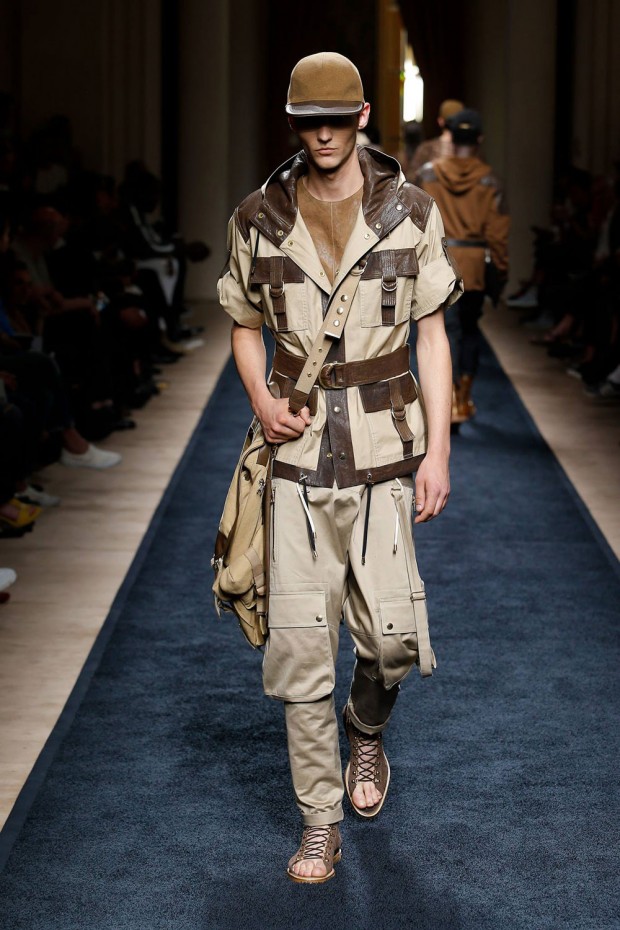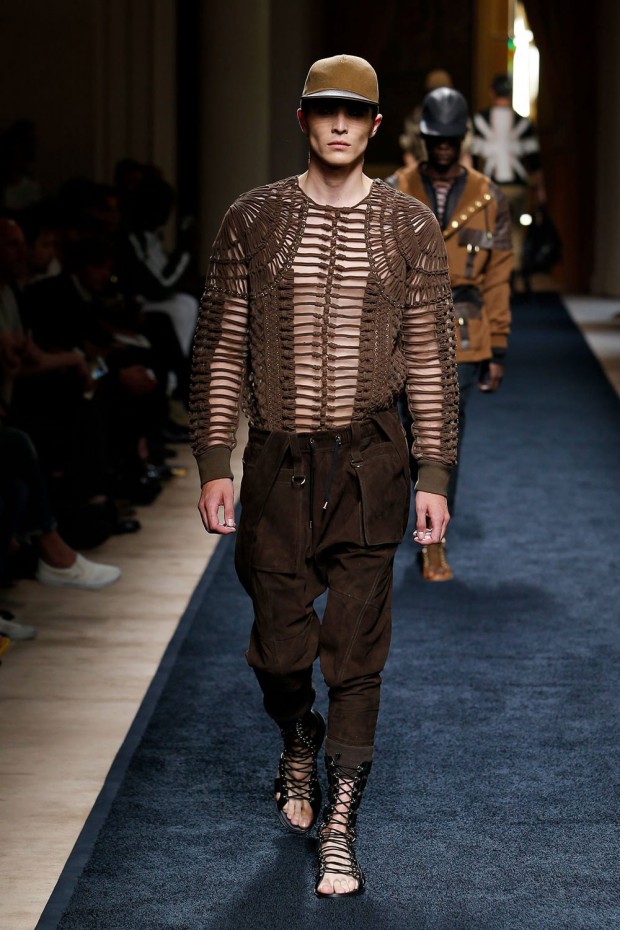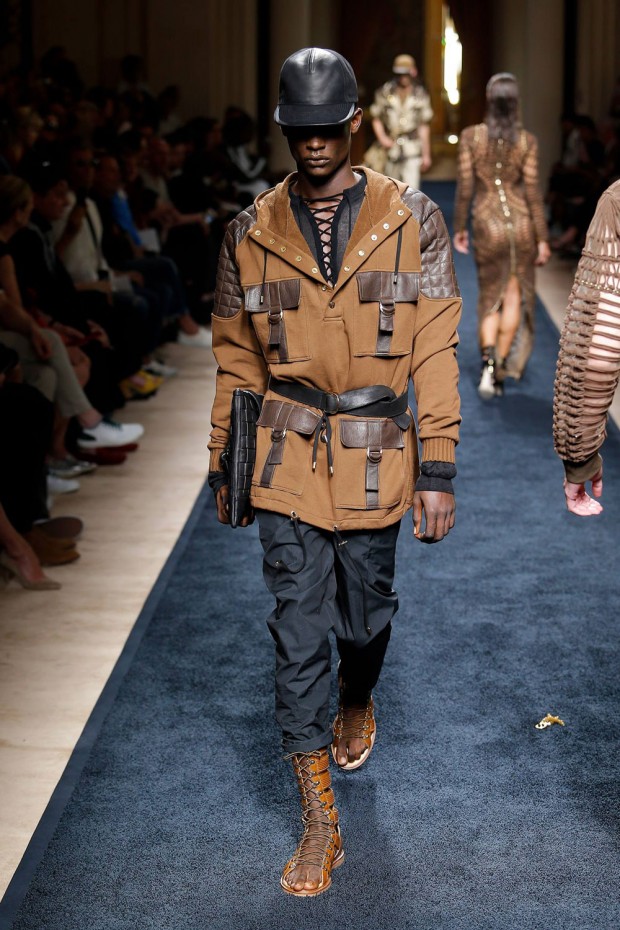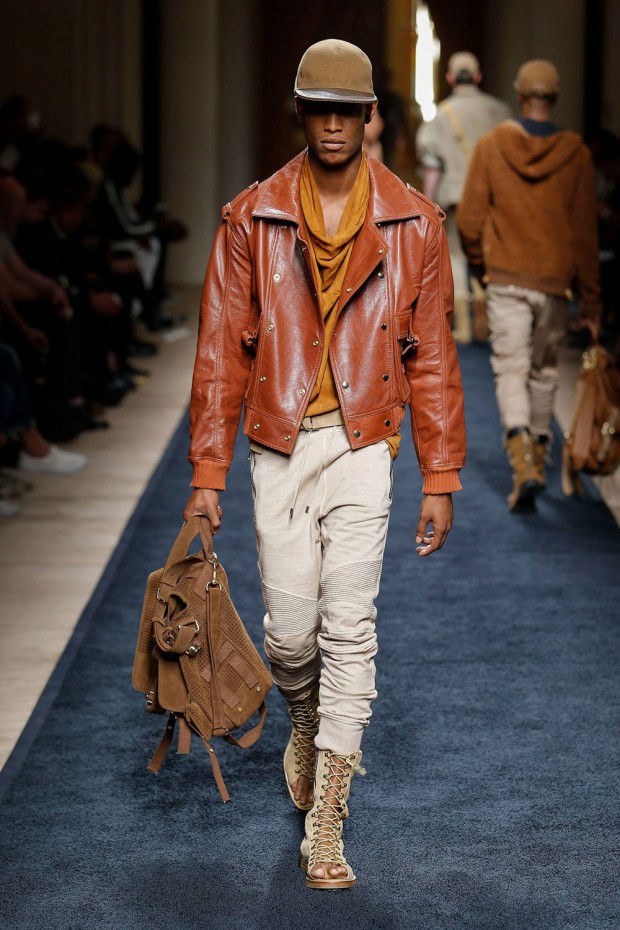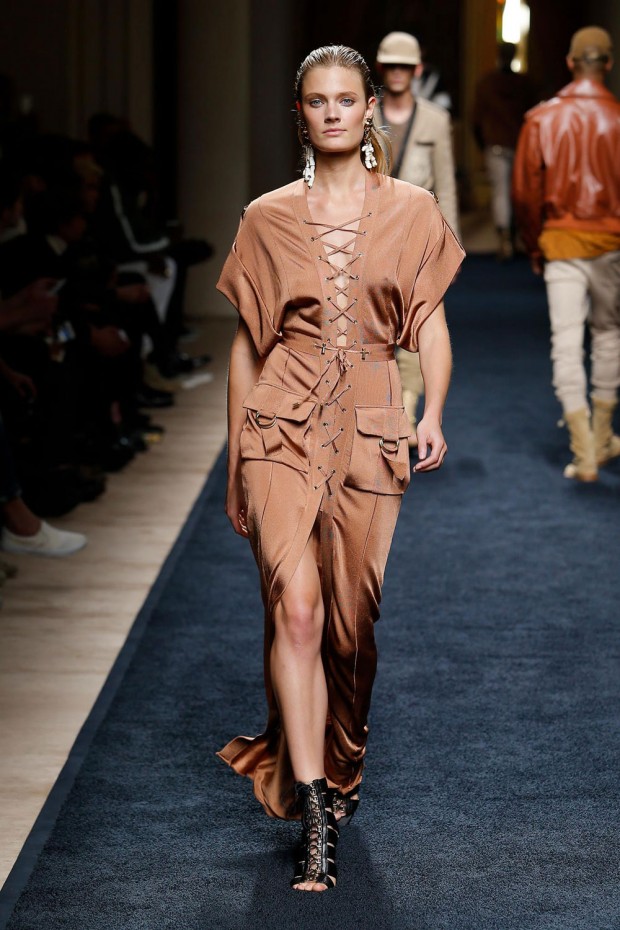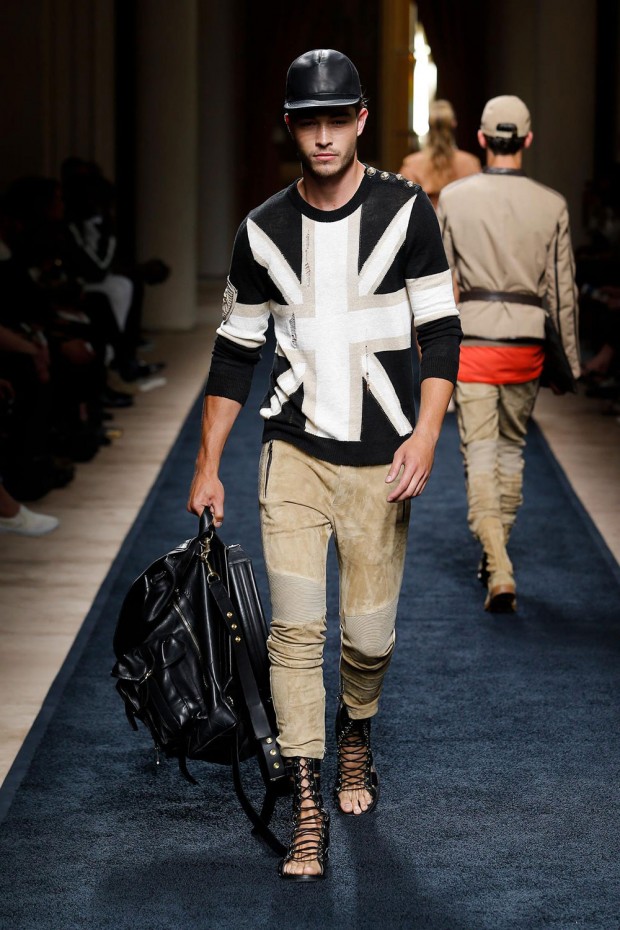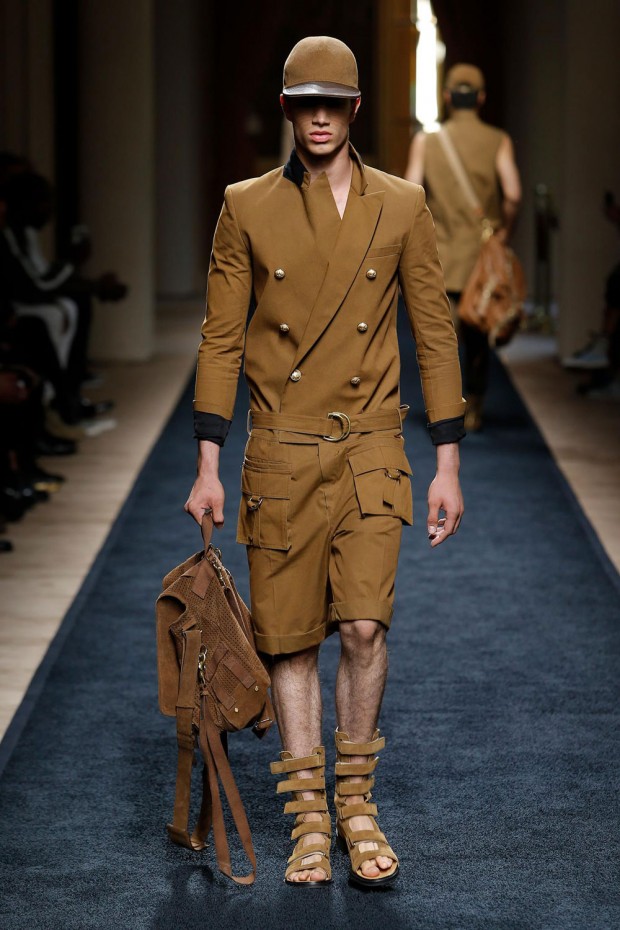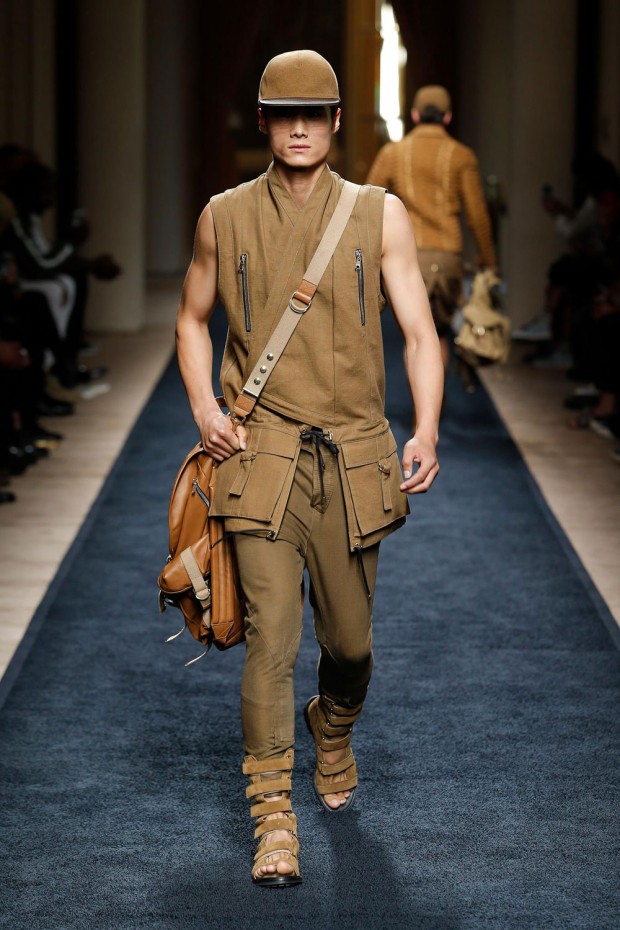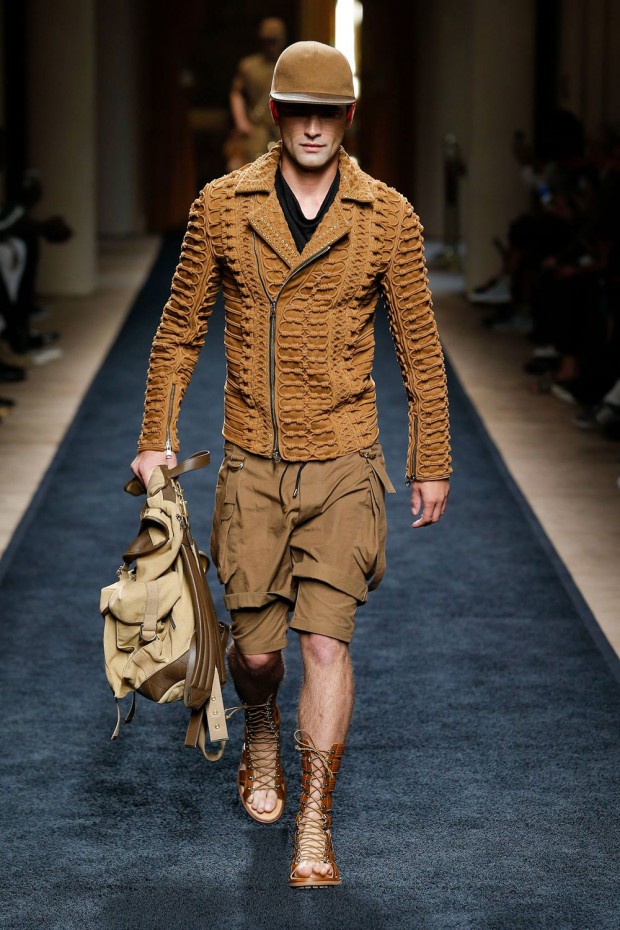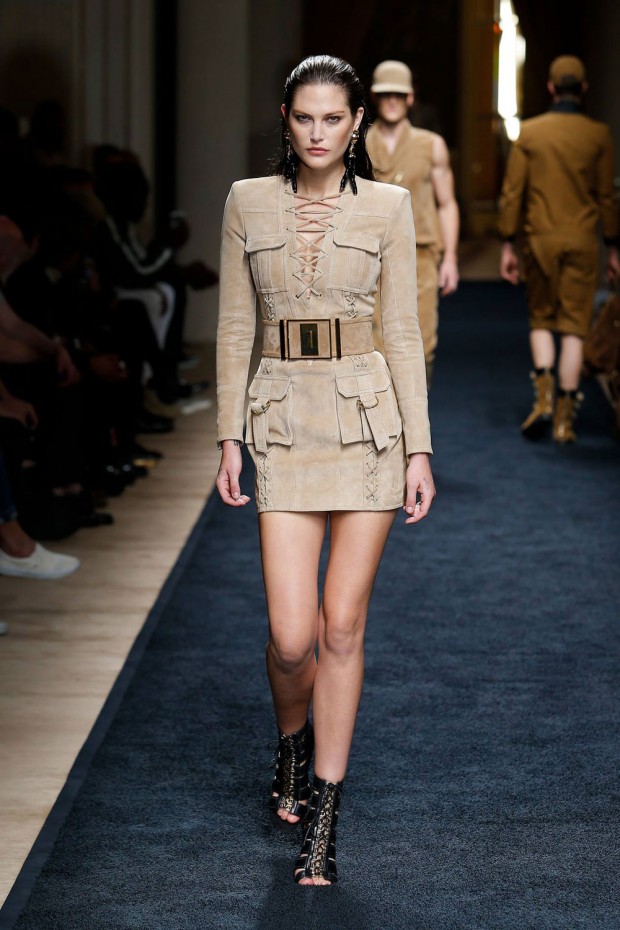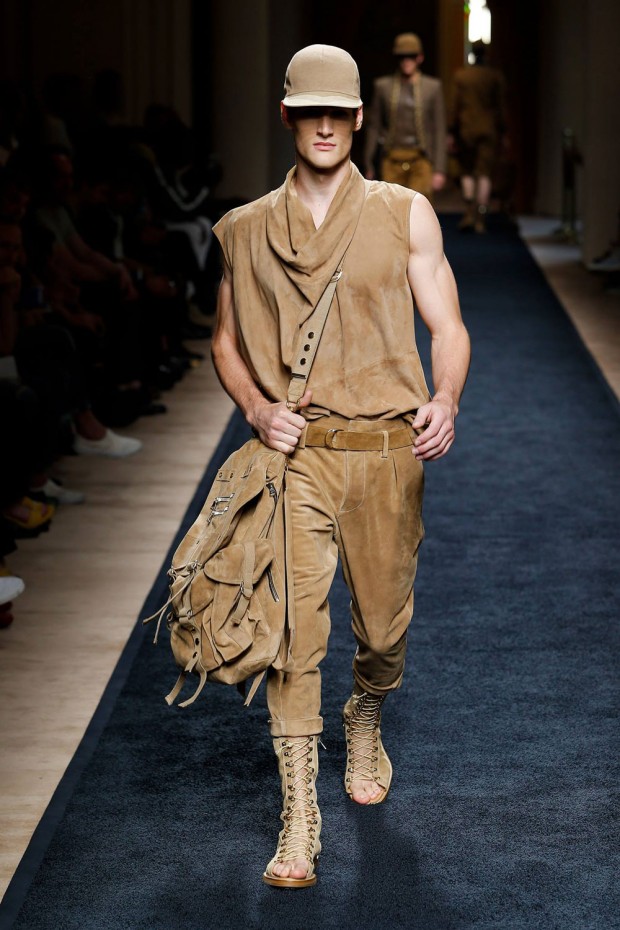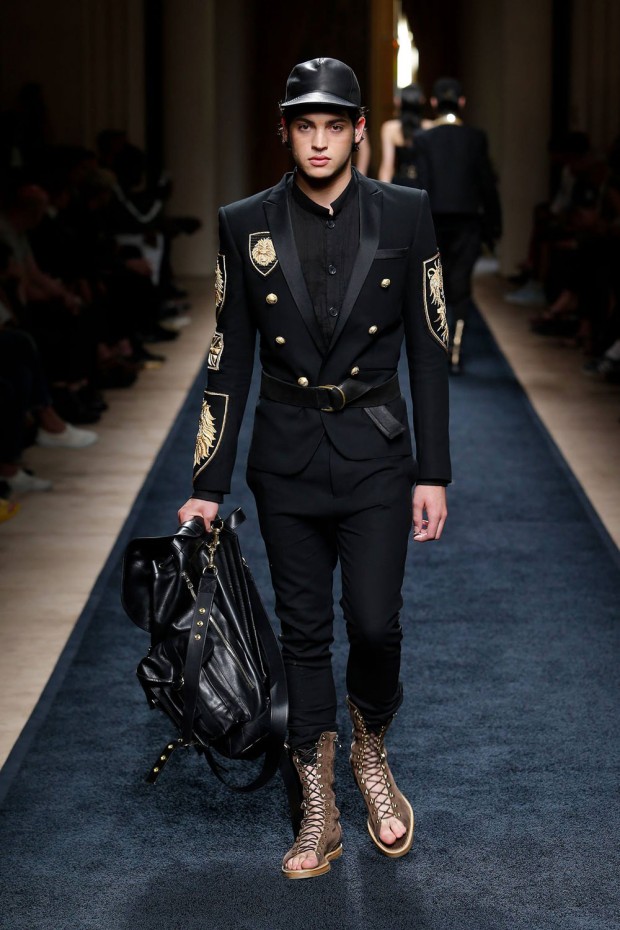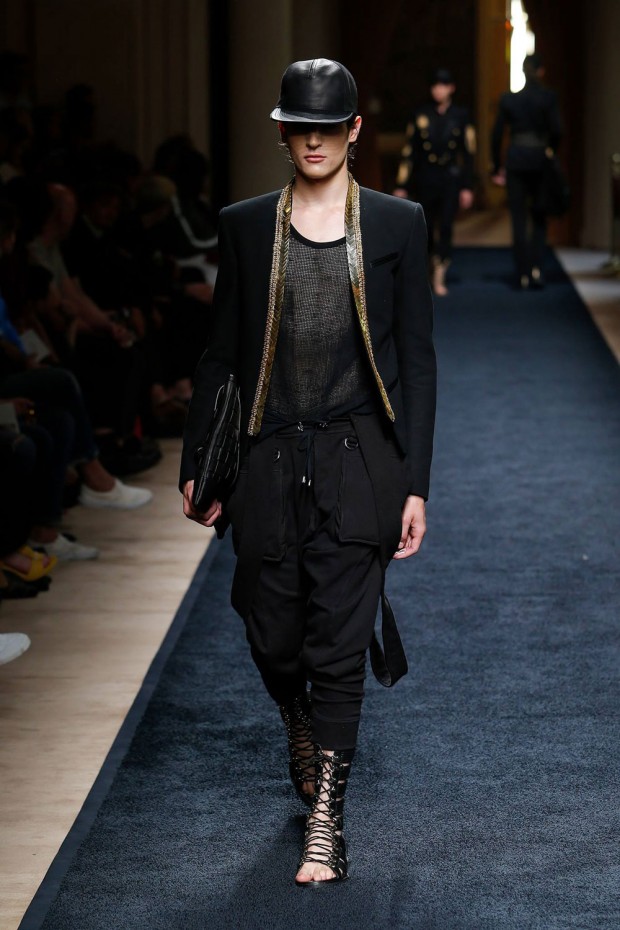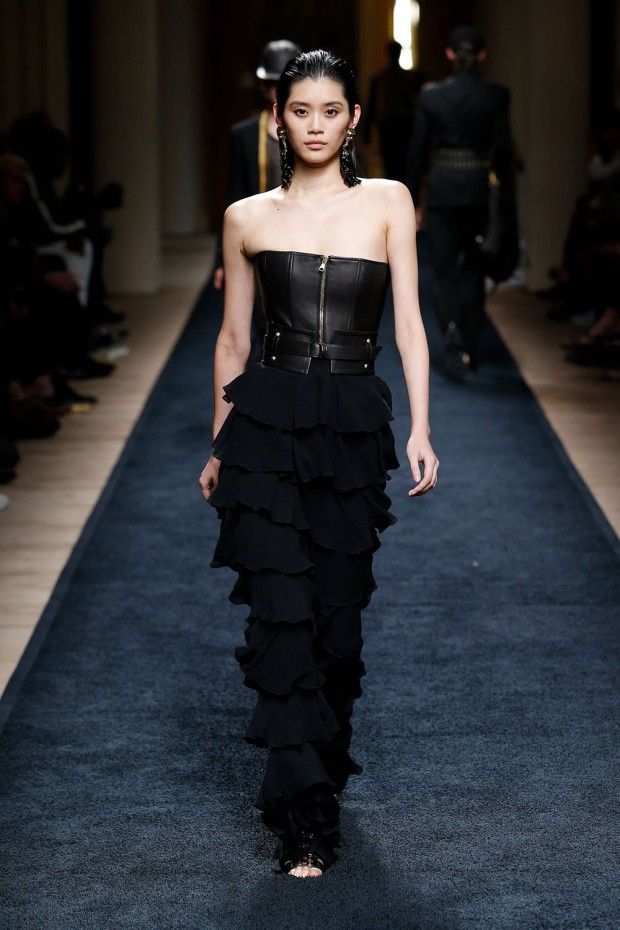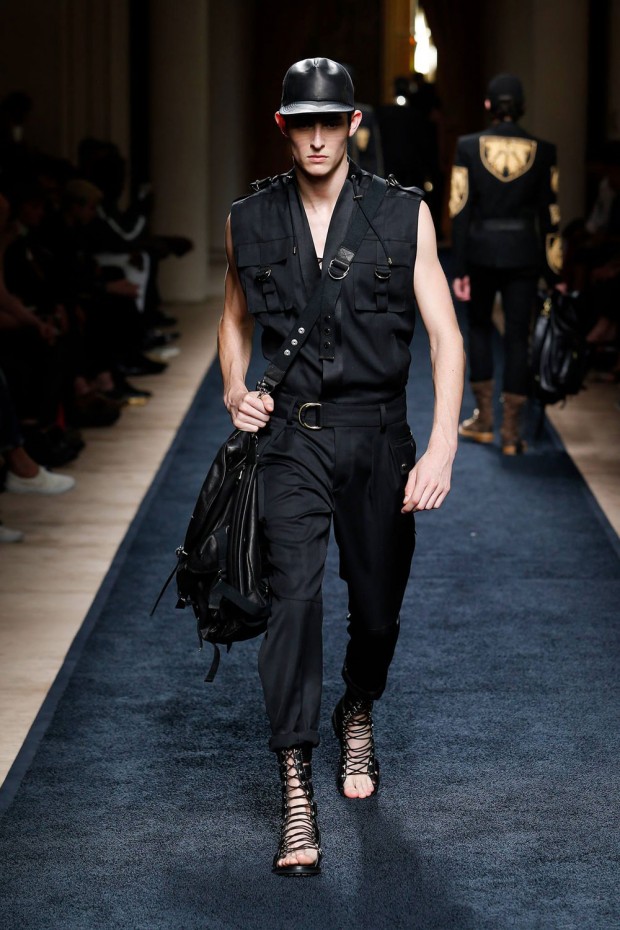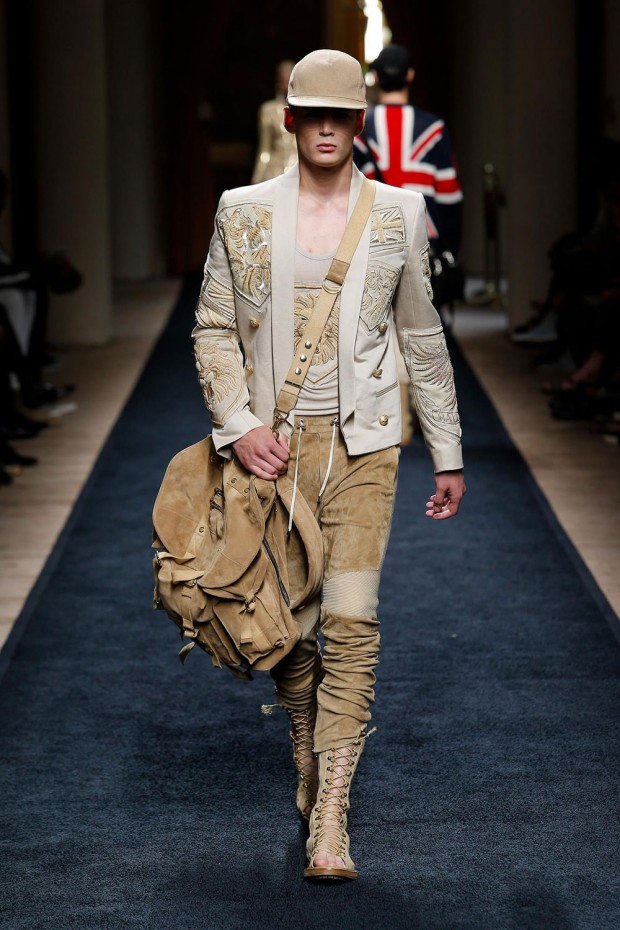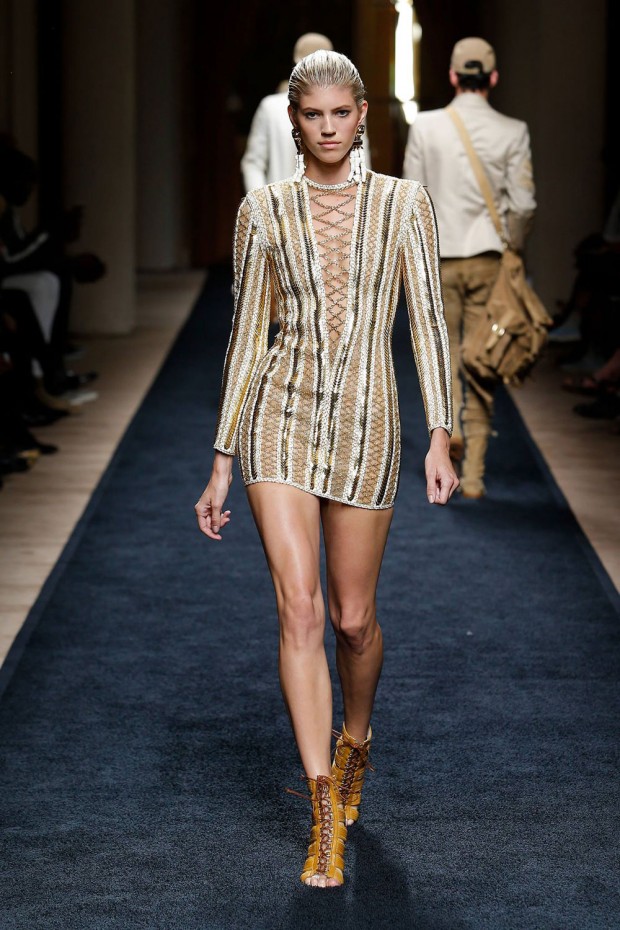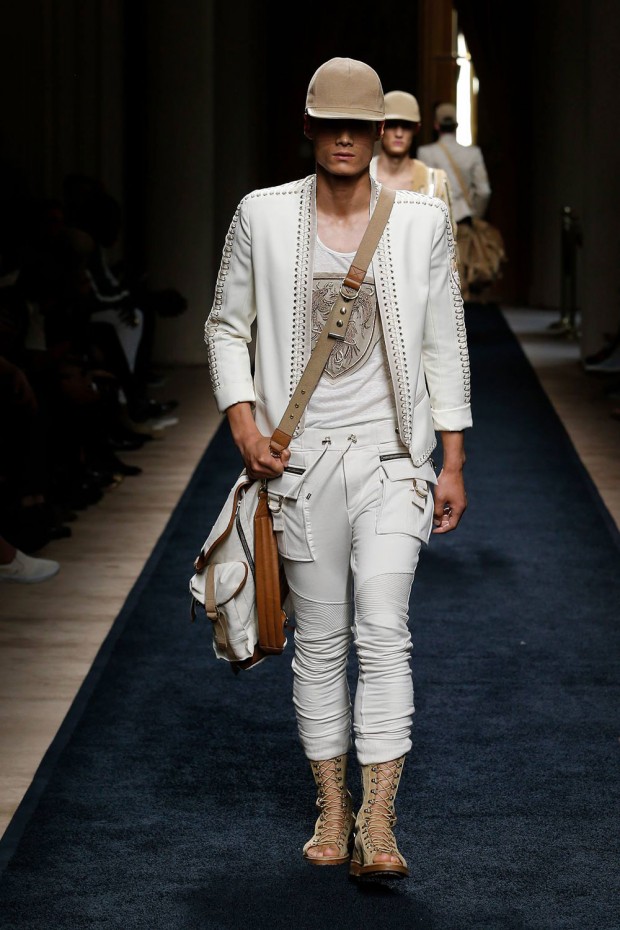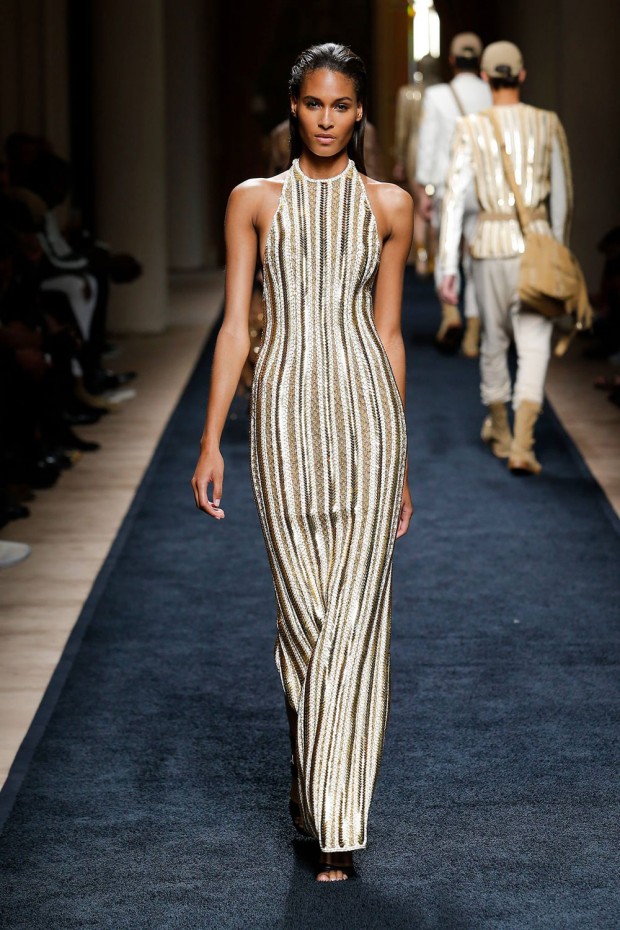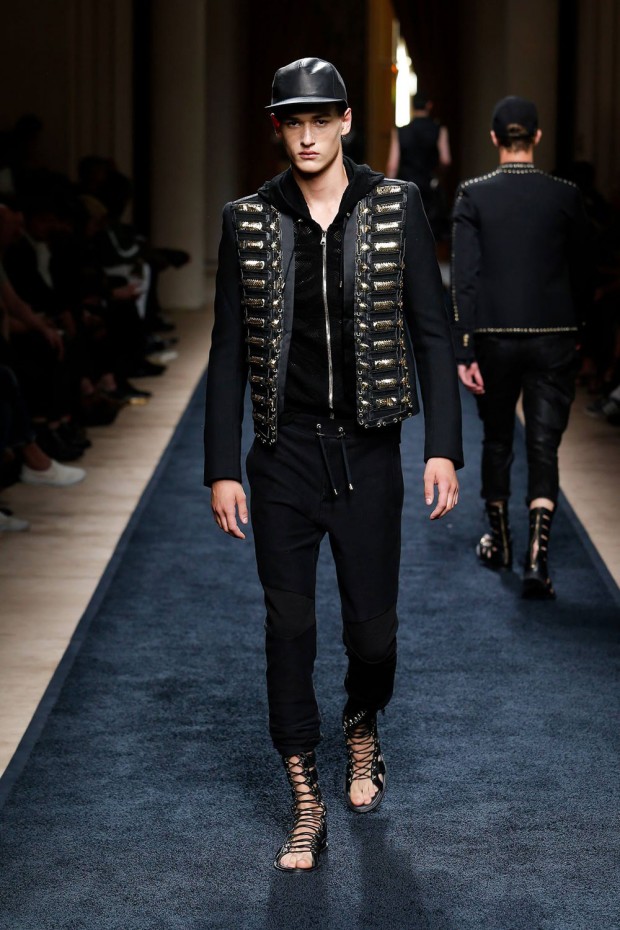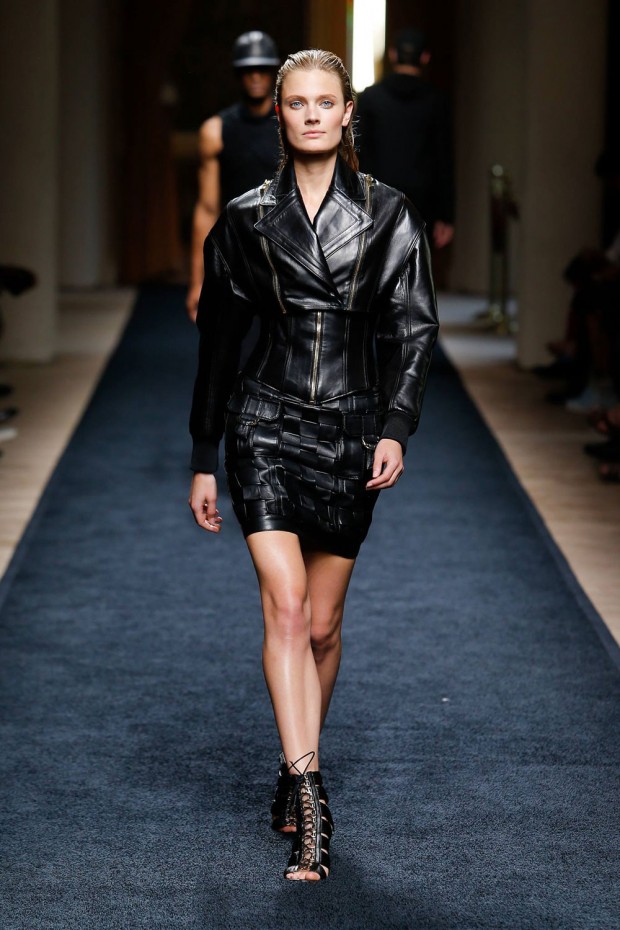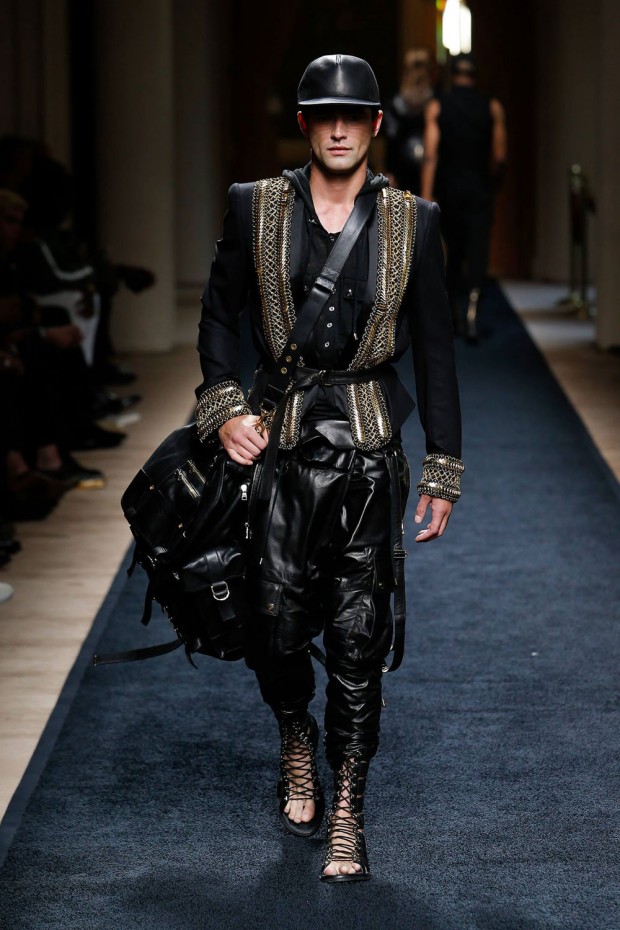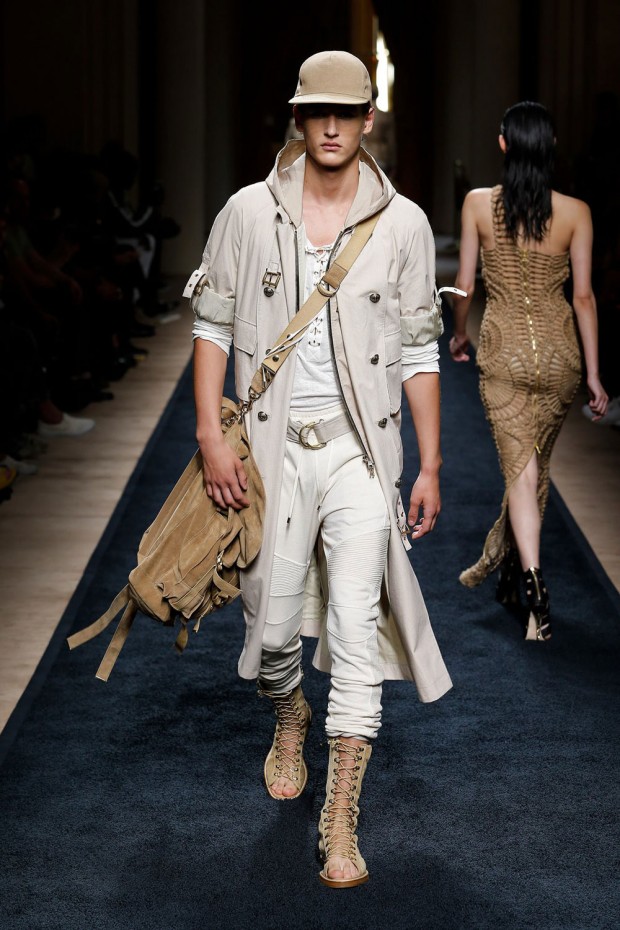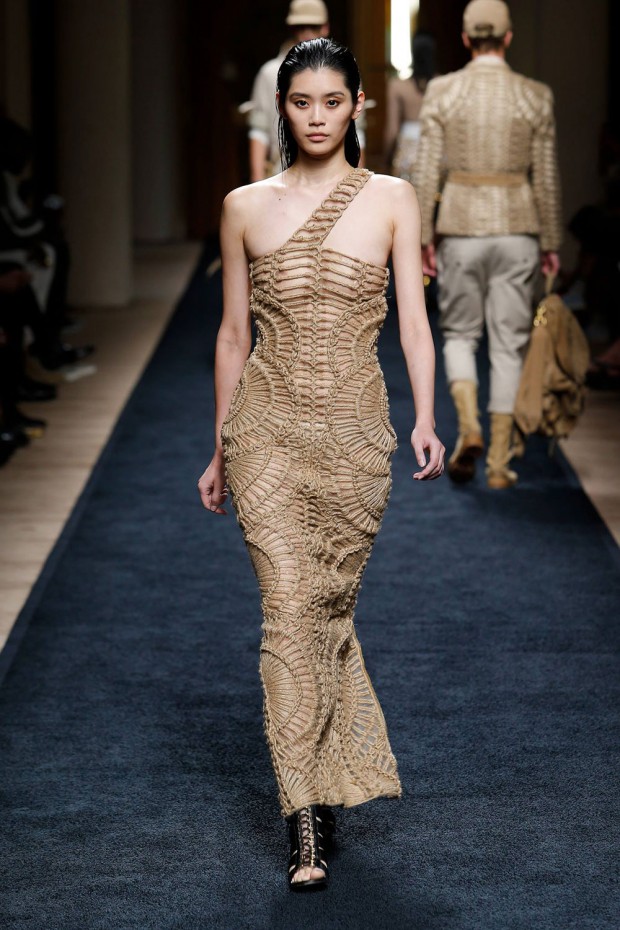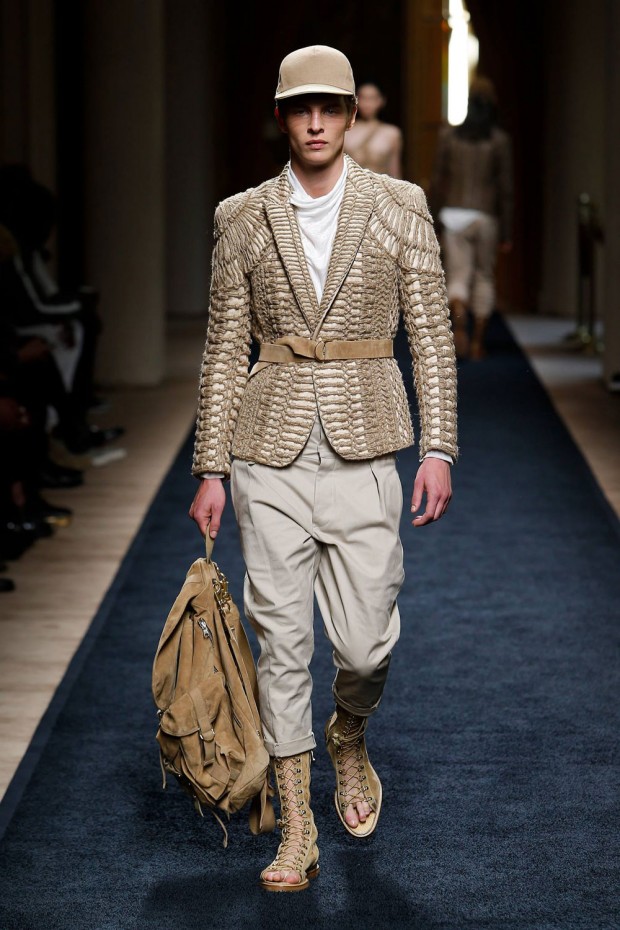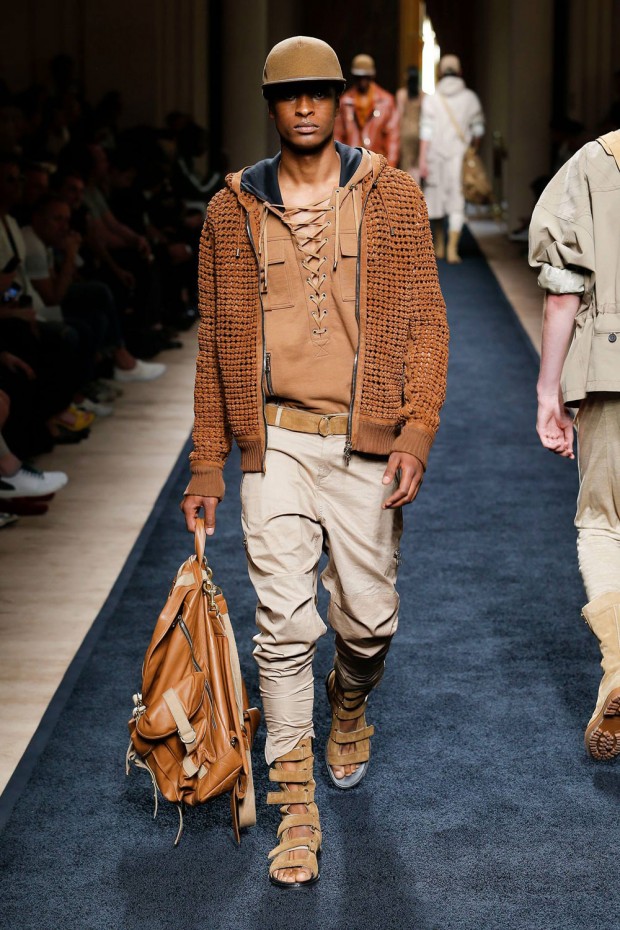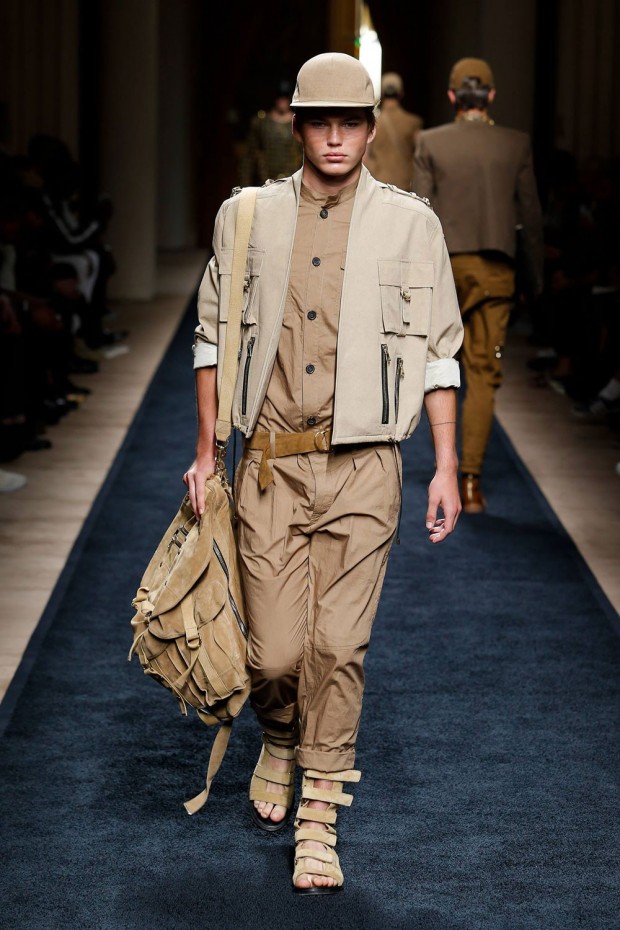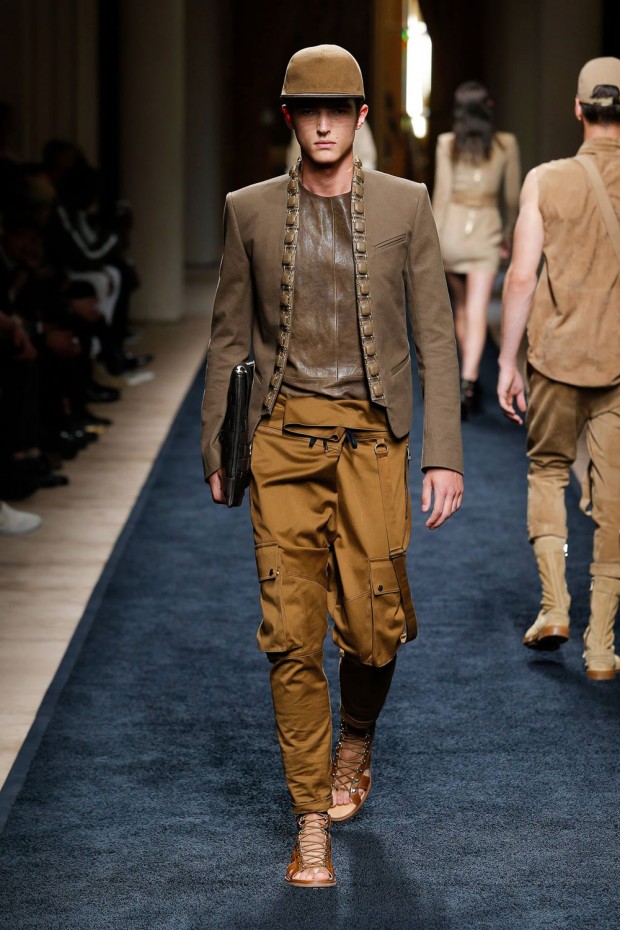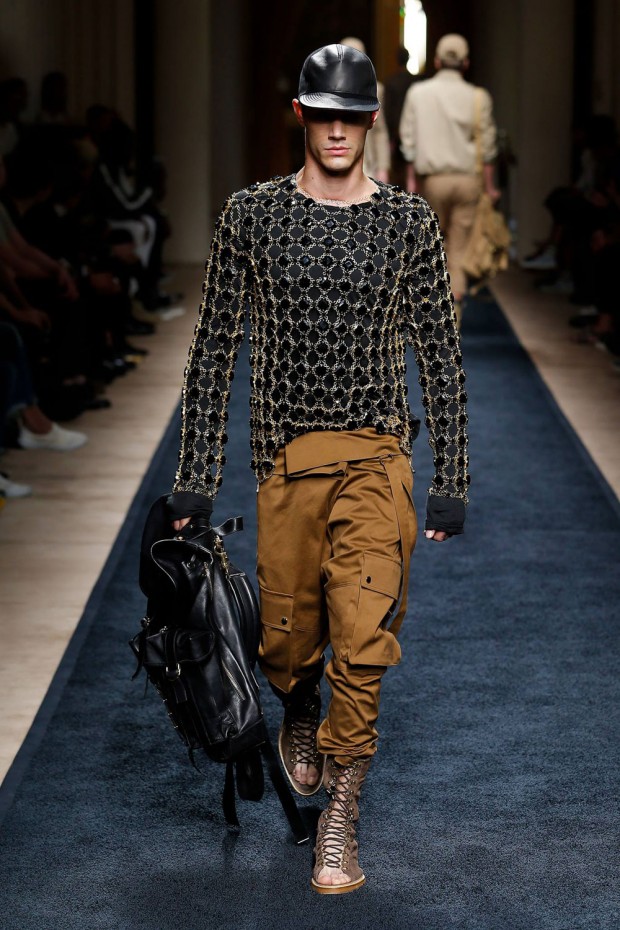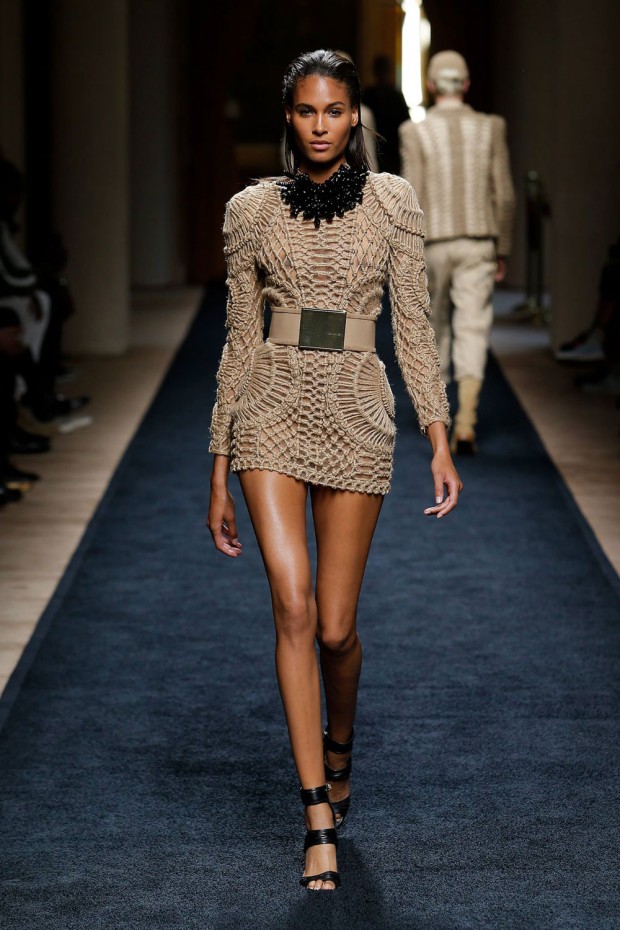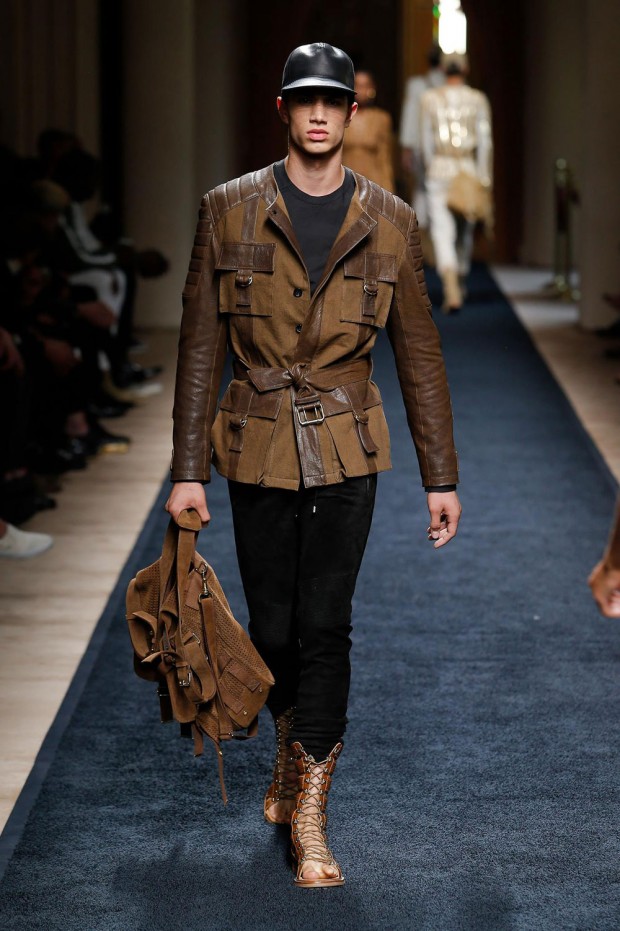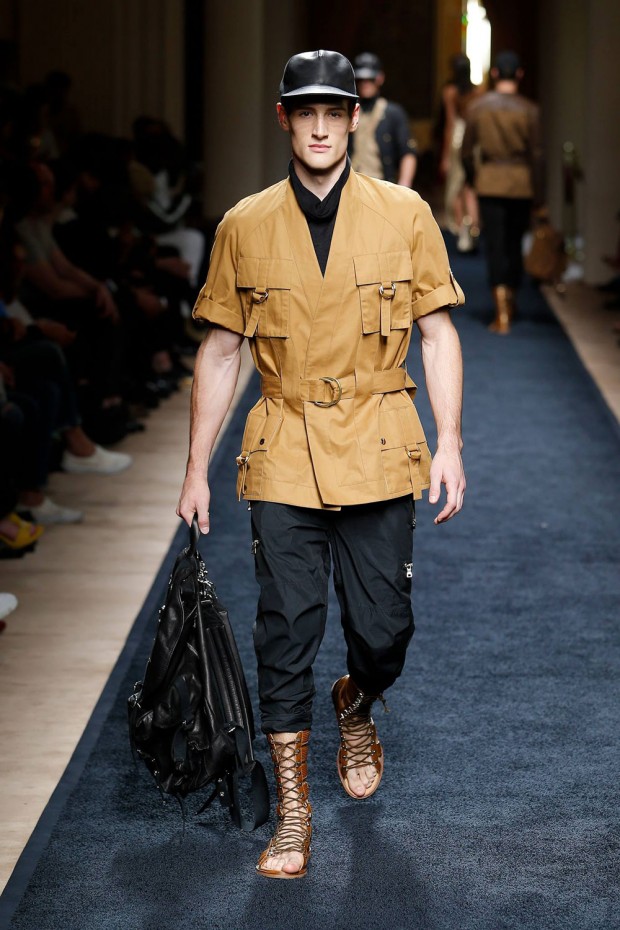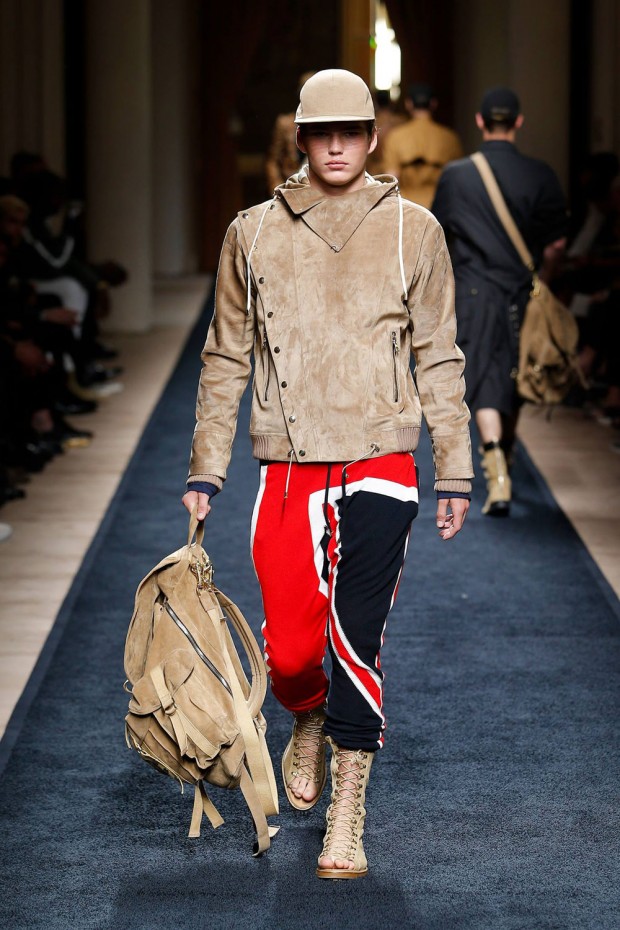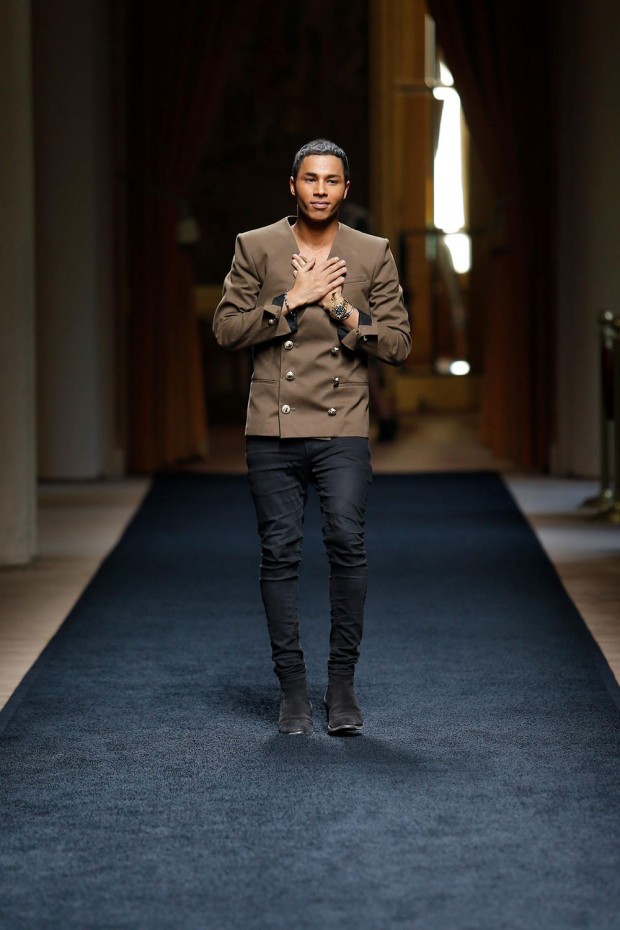 Images courtesy of BALMAIN – balmain.com