German designer Anja Gockel presented her S/S 2016 collection "Amelia" on the 08th of July 2015, the second show day during Mercedes-Benz Fashion Week Berlin, on the main runway. Sophisticated, womanly and innovative outfits dominated this collection. Anja Gockel took her inspiration from Amela Earhardt, an aviation pioneer of the '20s. That influence could be witnessed in quite a few of the collections' pieces: aviator goggles, capes and scarfes, transparent, flowing fabrics and flower prints were some of the pieces that underlined that inspiration.
Colour- wise, the designer preferred vivid, refreshing tones this season: apricot, tangerine, lavender, maize, cyan and zaffre could be noticed in several of her pieces. Anja Gockel vividly mixed and matched them, although it always stayed stylish and got never too loud. Her colour palette contained several more restrained tones: rosé, sheer white and night black could be recognized in many of her looks. A few outfits were even kept from head to toe in black. To break common fashion boarders, she added fancy tights that made the looks unique. Even heels with tights were put together on the runway.
Print- wise, flowers and stripes were used repeatedly. Multifarious of her pieces were focused on the waist which gave the wearer an ultra- feminine touch. Worth of mentioning is also her fabric choice: silk and jersey could be noticed in various of her pieces. It was a feminine, sophisticated collection which appeared highly innovative and unique, with just the right amount of each. It is a celebration of life and depicts pure joie de vivre.
Cut- wise, a lot of A-lines, both in her dresses and skirts. But also edgy jumpsuits were shown. As highlight of this collection, sequins were used. The make-up of the models was kept natural, with a touch of apricot on the lips and a soft blush, the hair is kept wavy and open.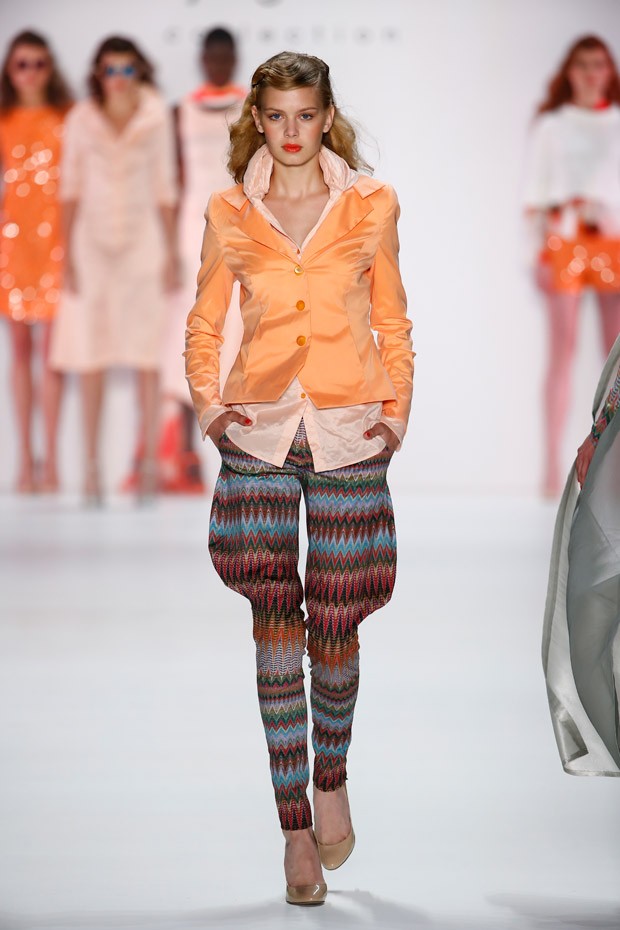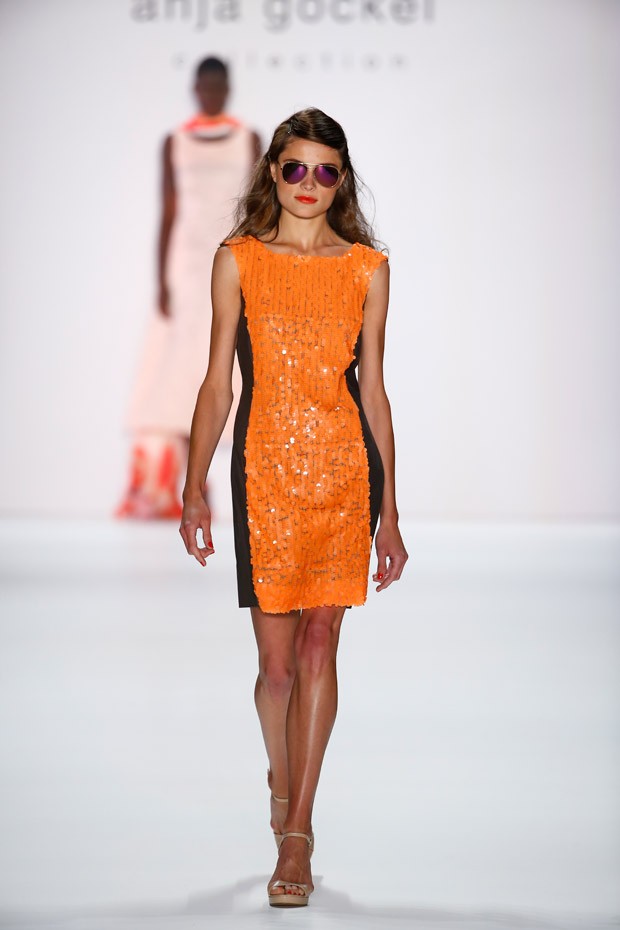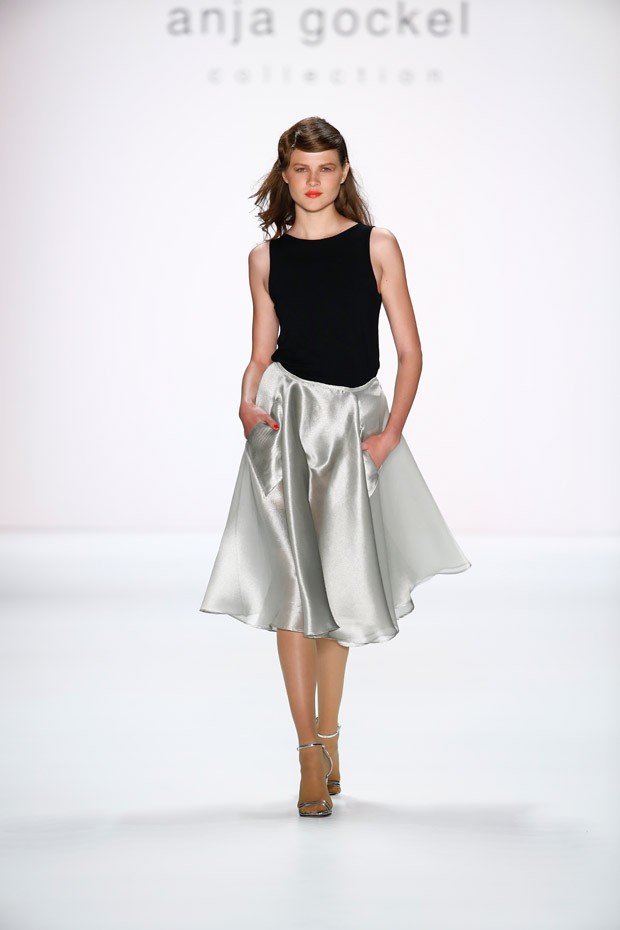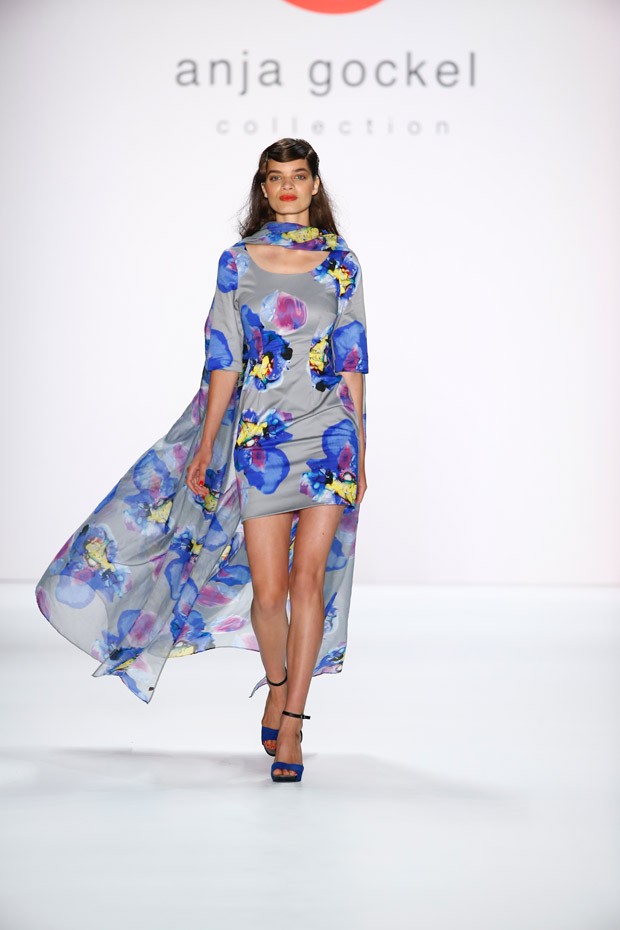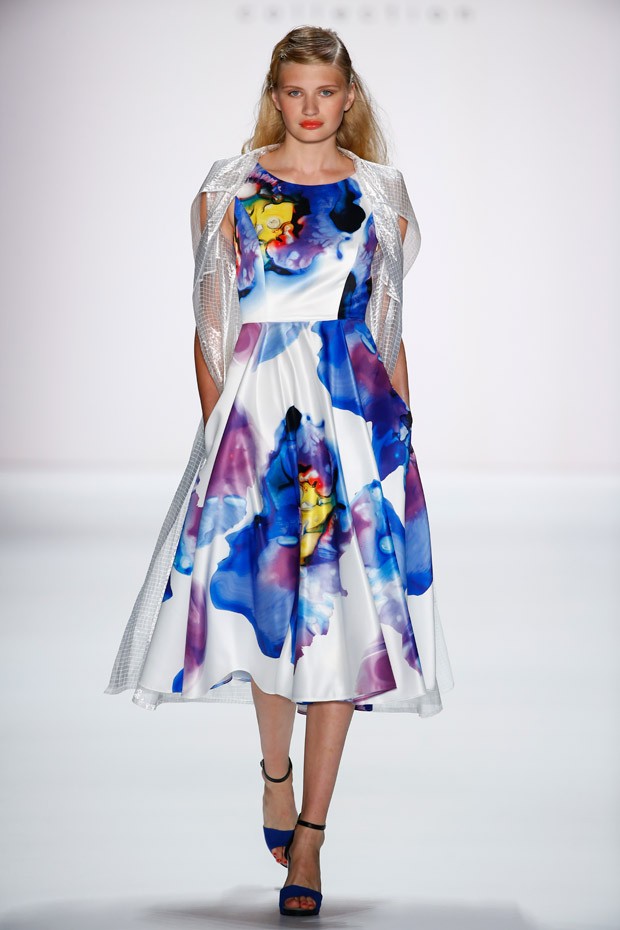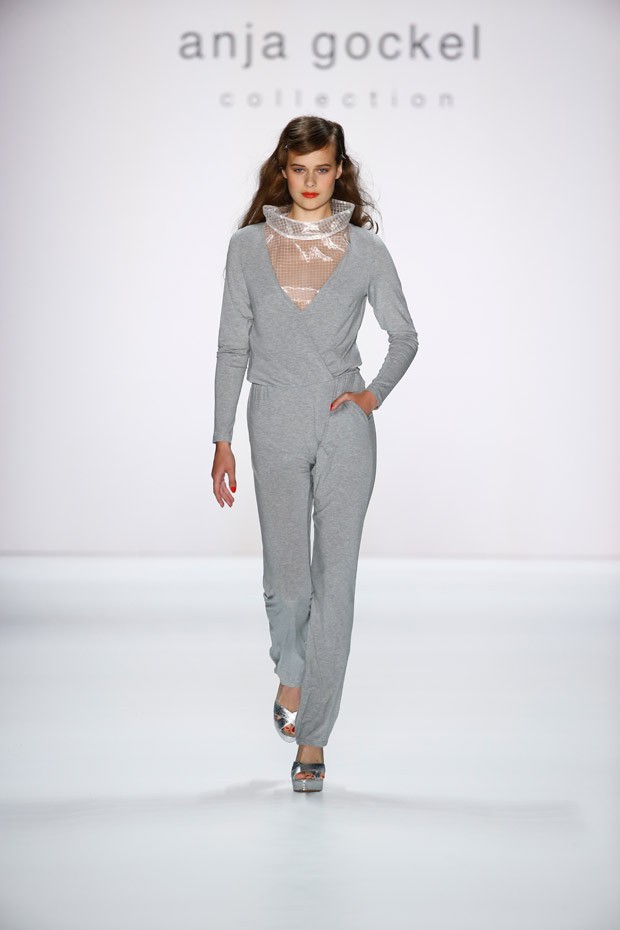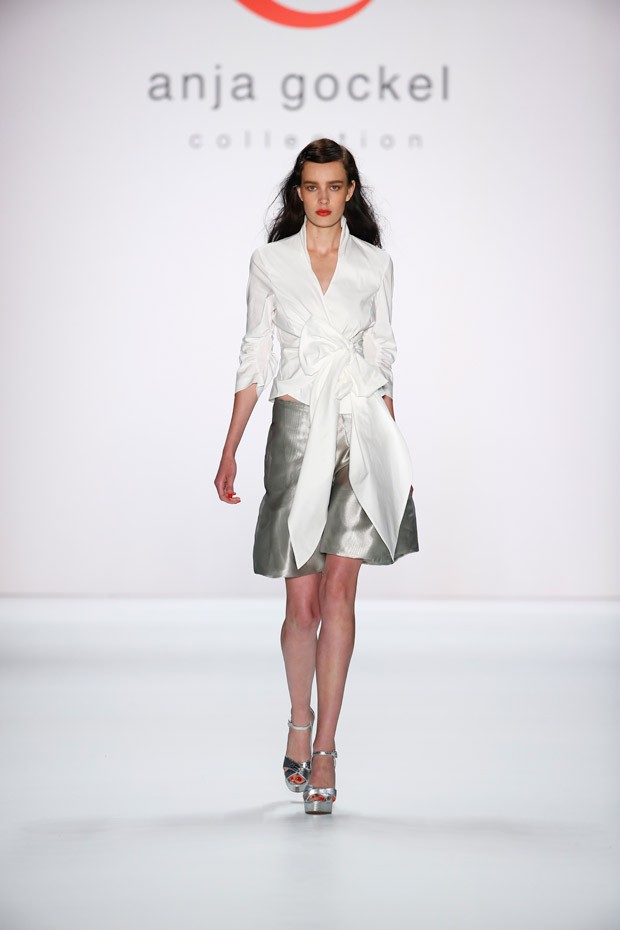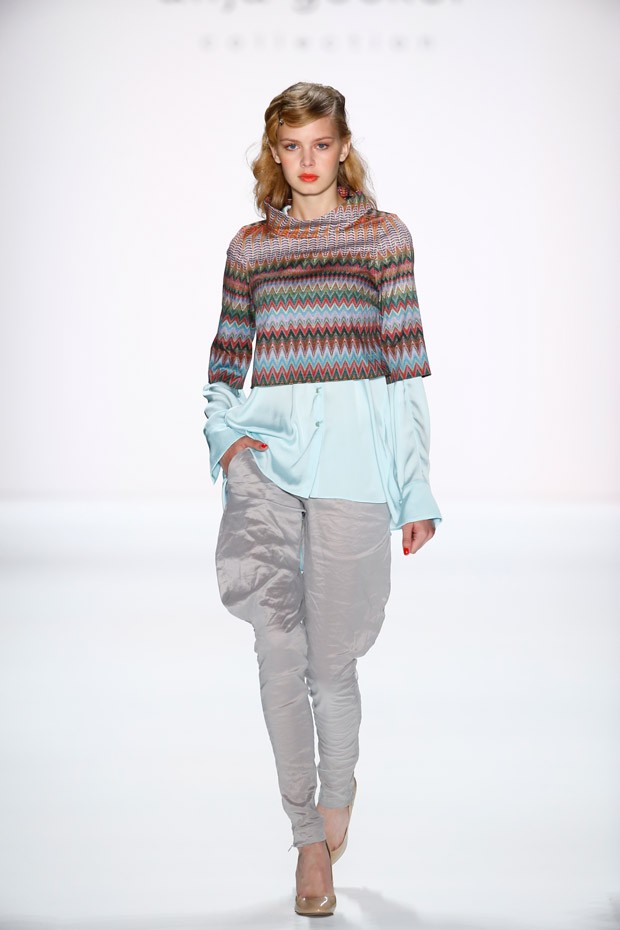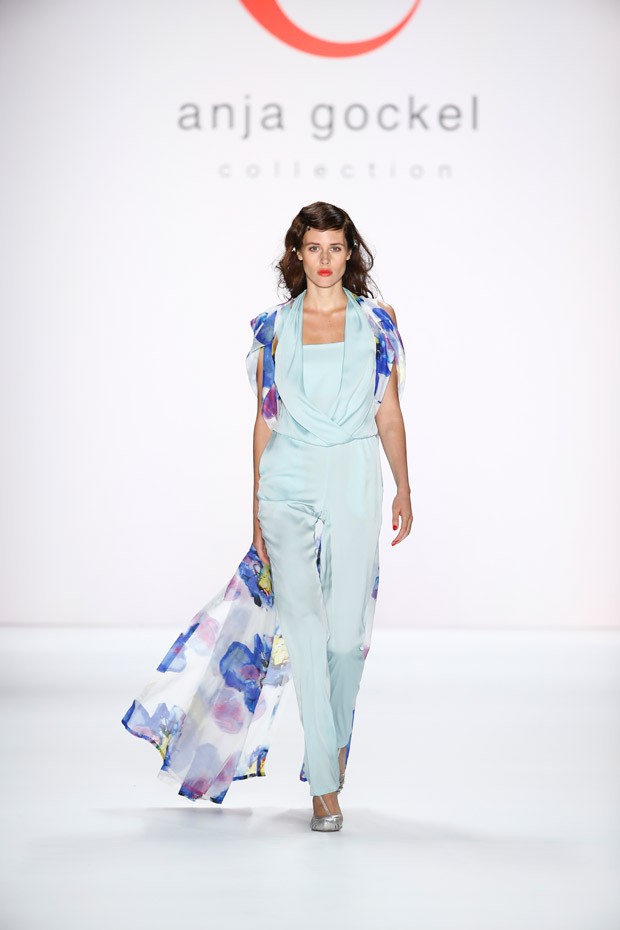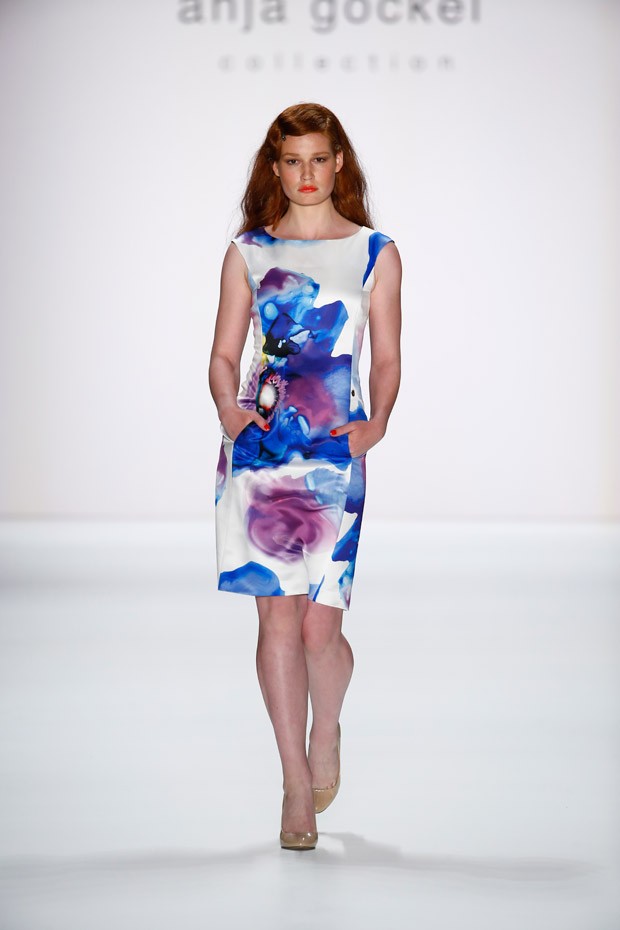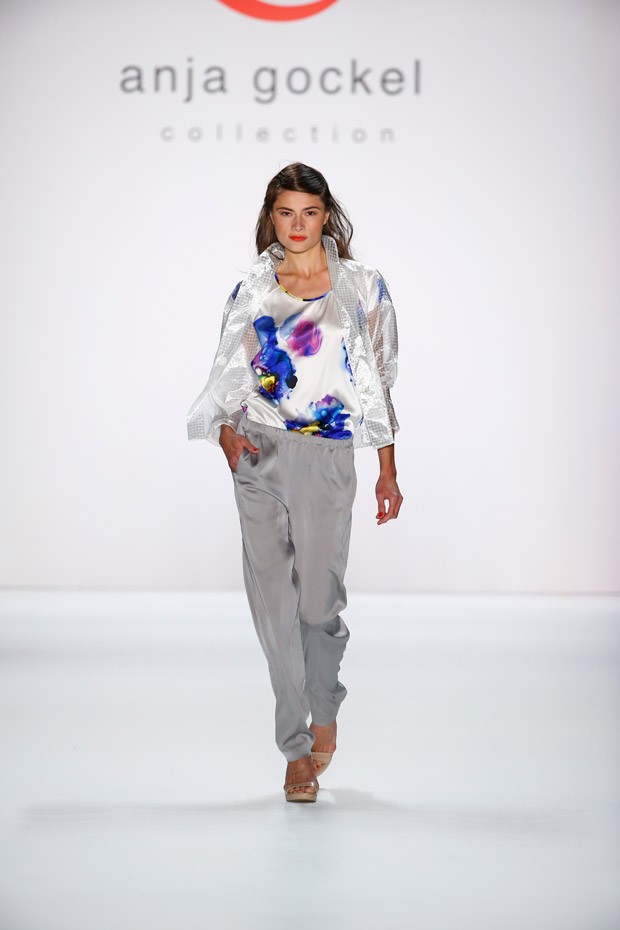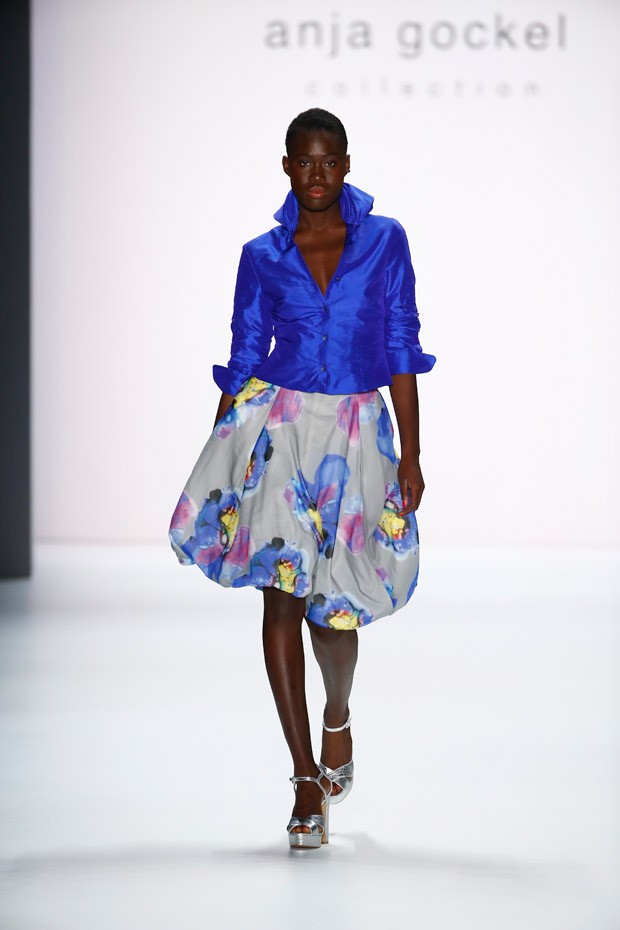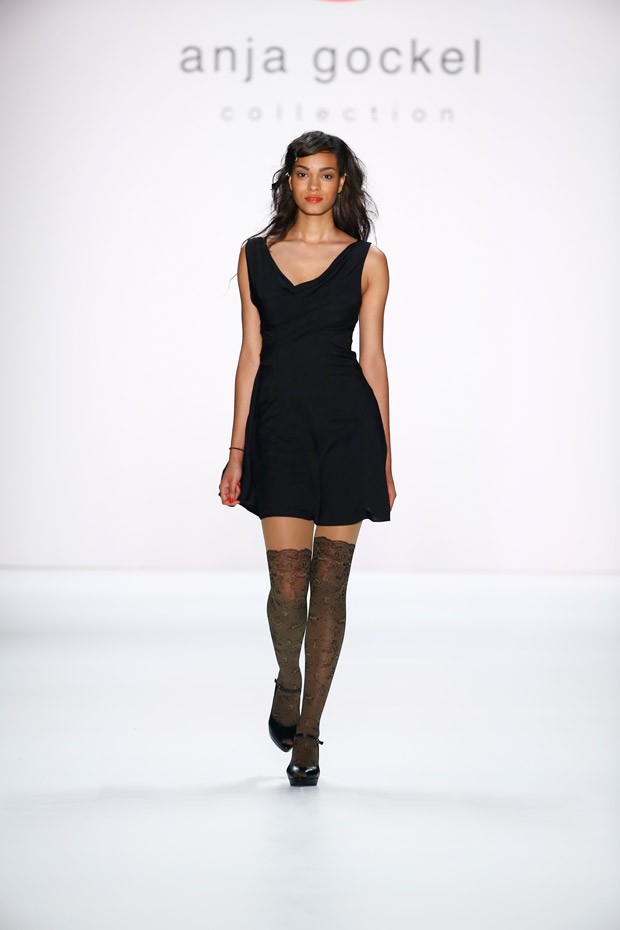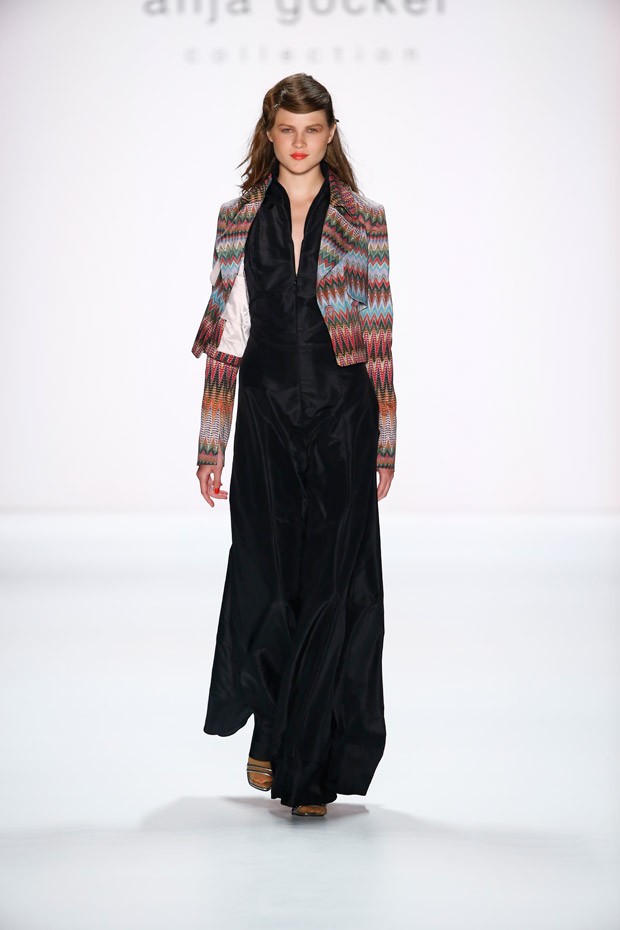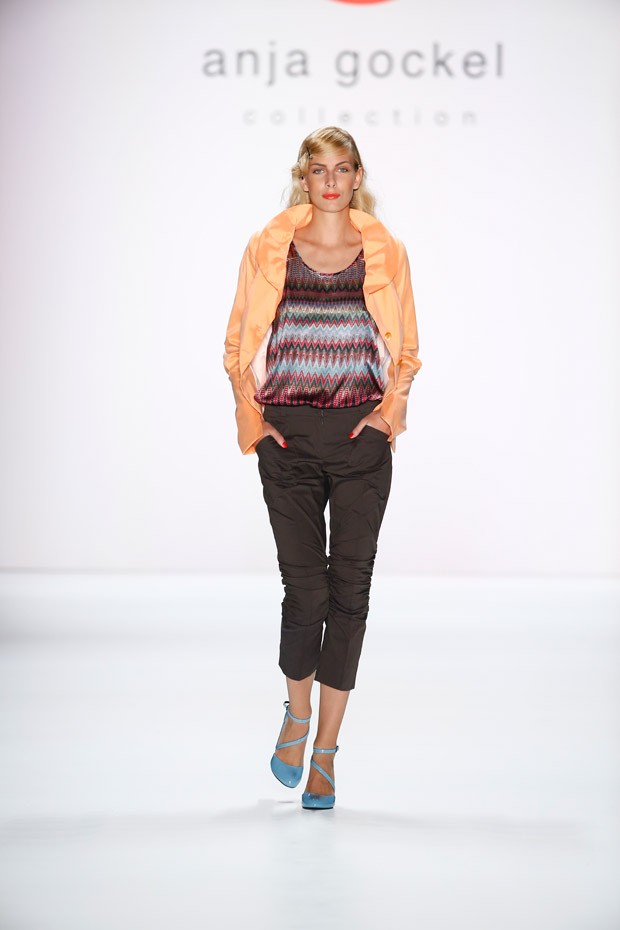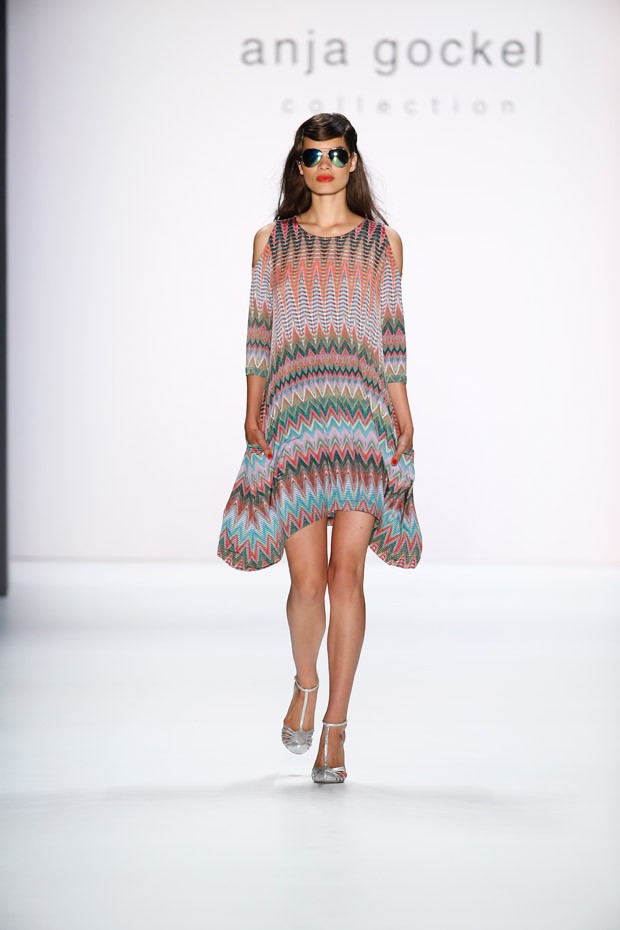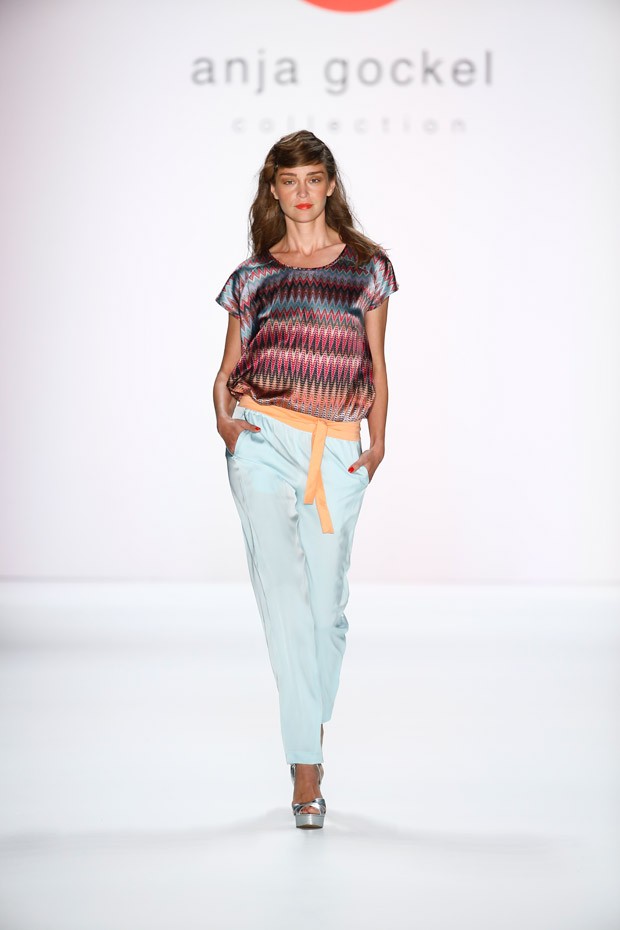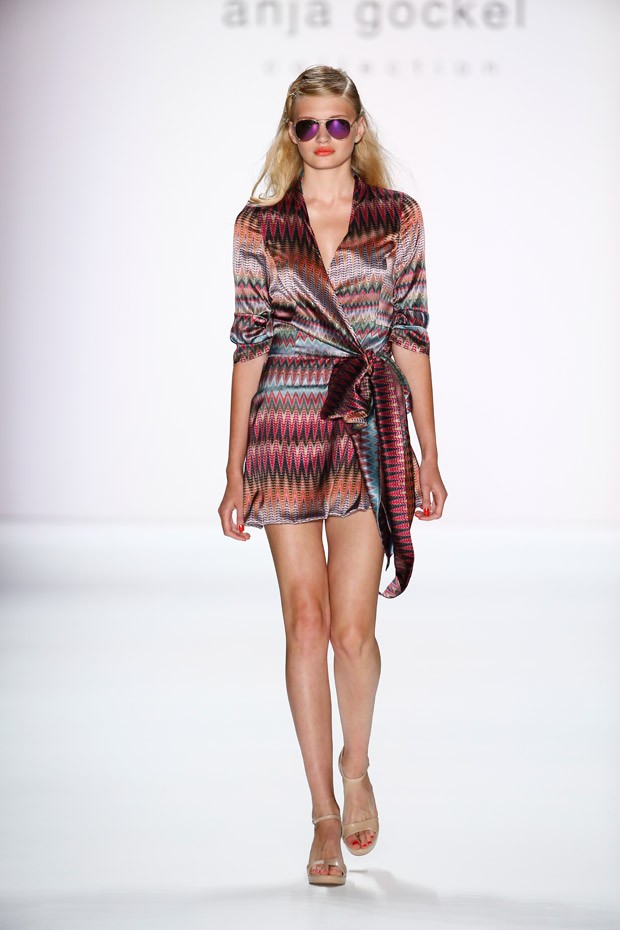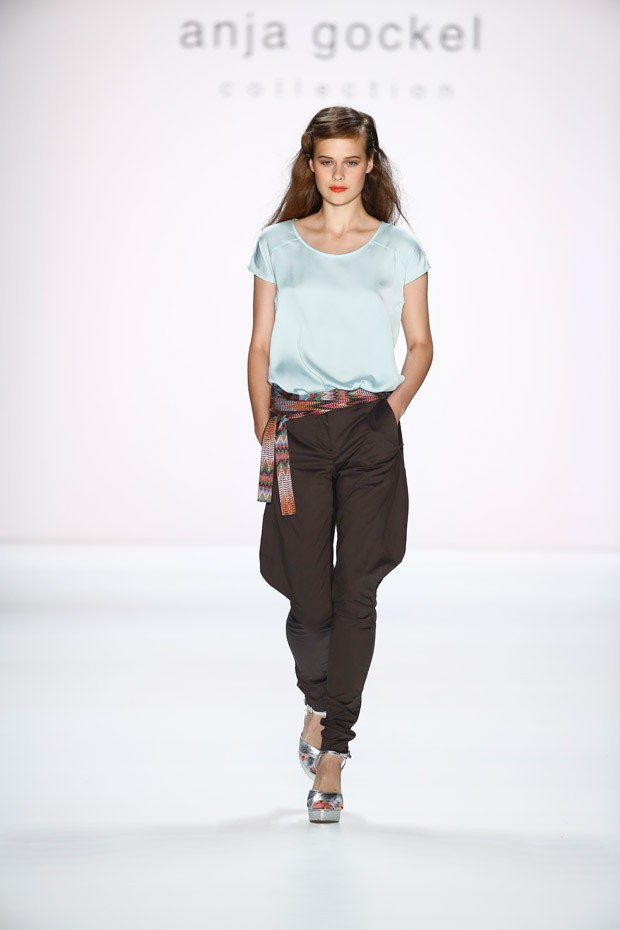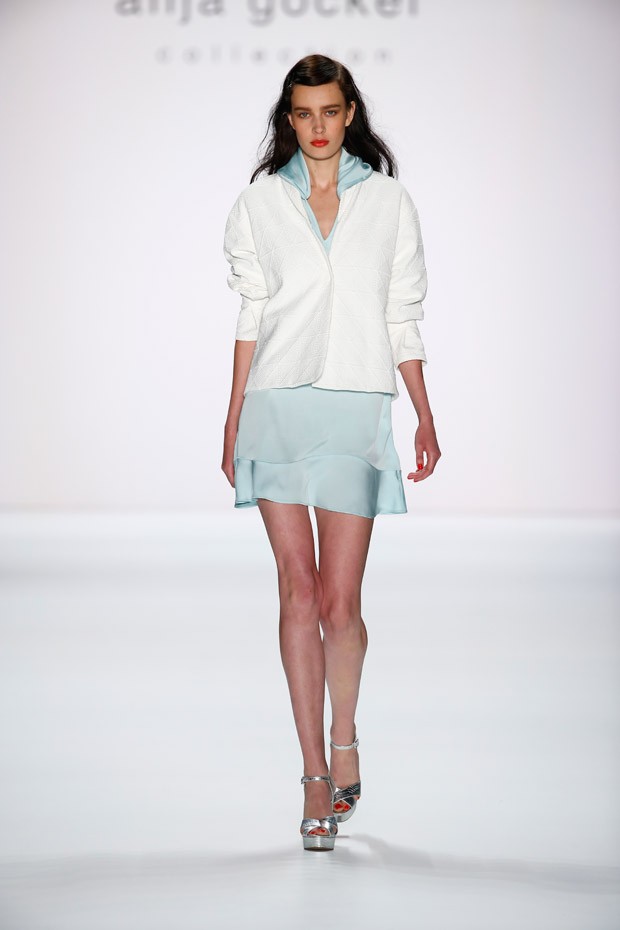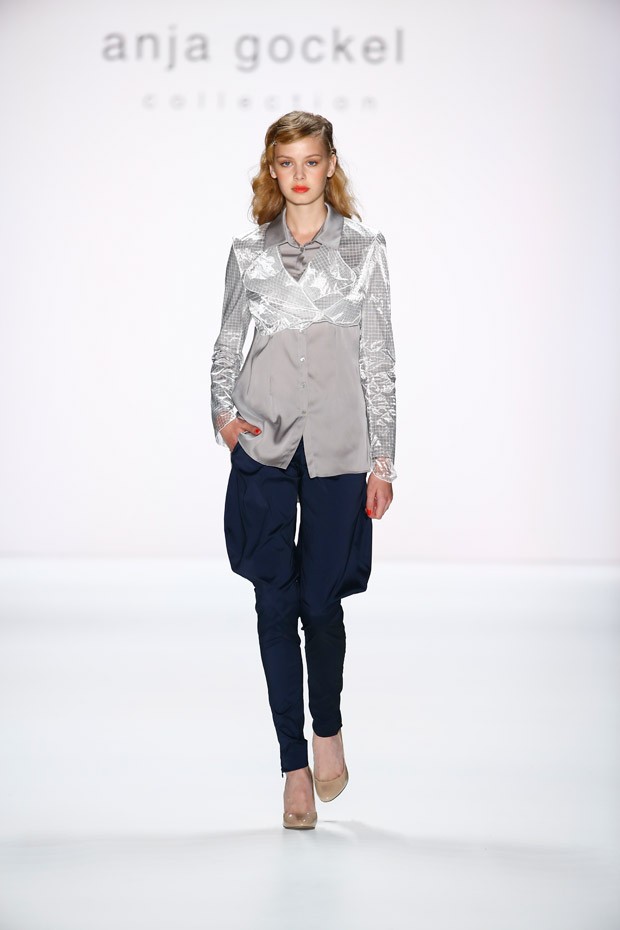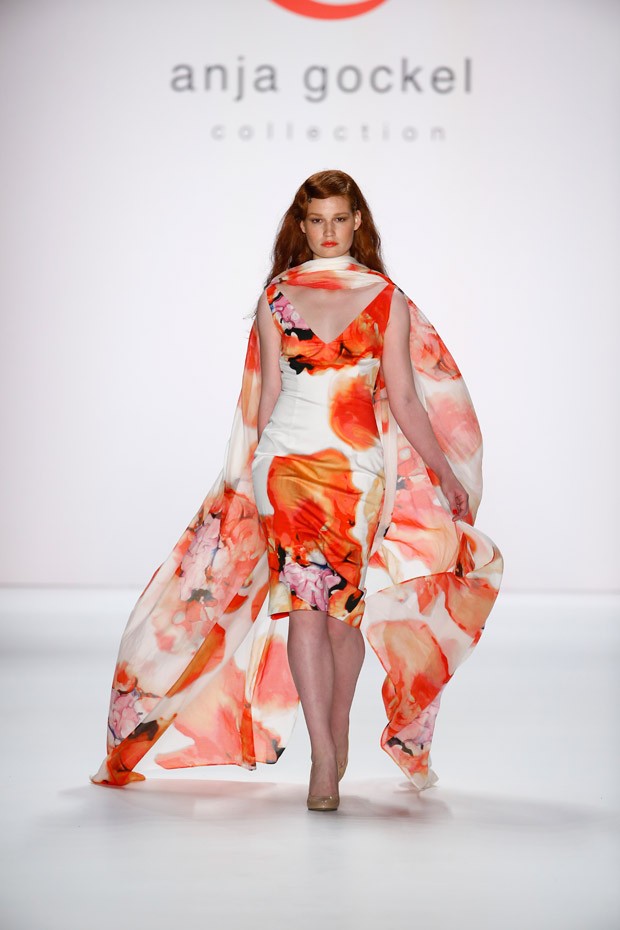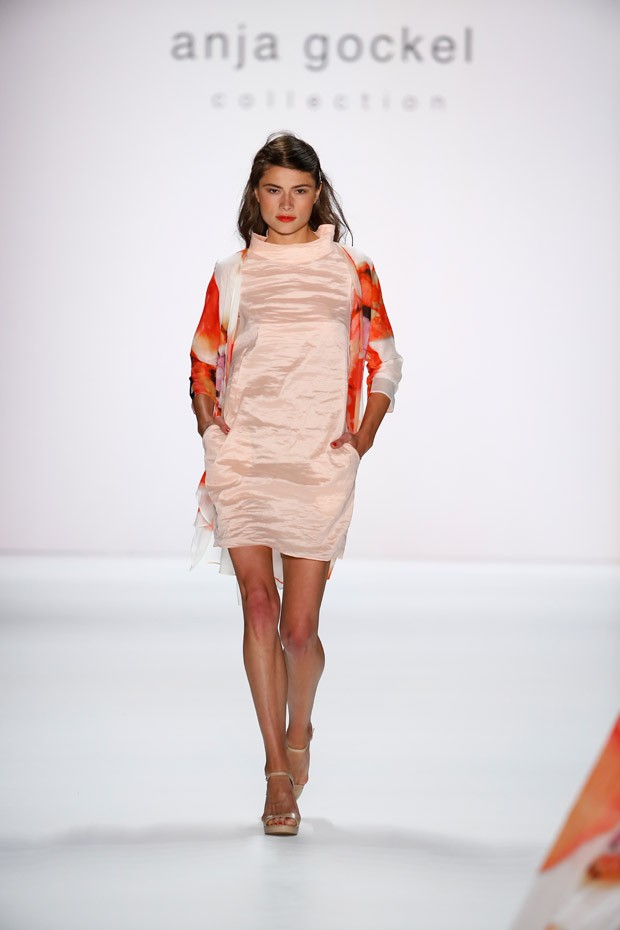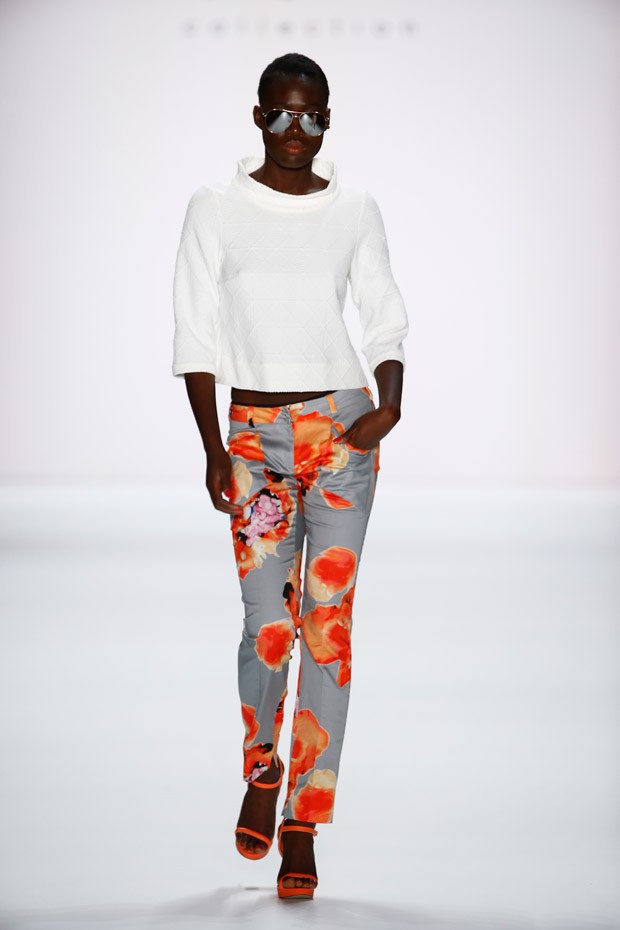 Review by Sussan Zeck for D'SCENE Magazine
Website: www.anja-gockel.com