German- french design duo Augustin Teboul presented a preview of its SS16 collection in the evening of the 09th of July 2015, the third show day during Mercedes-Benz Fashion Week Berlin. As offsite location, Gallery Judin was chosen. In addition to the collection presentation, splendid black & white pictures of star photographer Ellen von Unwerth guided the presentation. Expressive, emotional, mysterious, strong. When a picture says more than thousand words…you know it is shot by Ellen von Unwerth. Therefore the combination of pictures and a collection preview gave the presentation its very special flair.
Annelie Augustin and Odély Tebouls' creative ideas have been implemented by Ellen von Unwerth in exactly twelve motives. The picturesque interpretation of Augustin Tebouls' quintessence of its very first black & white collection deserves devotion: it appears energetic yet striking with just the right amount of each. The collection can be seen as an illustration of a tropical storm. Energetic, unexpected, strong. It feels like the minute rain und thunder surprise you even though a few minutes ago the sun was peacefully shining. Expect the unexptected!
What also characterizes this collection is its vivid play with various symmetries, fabrics and shapes. Shape- wise, elegant elements meet cool ones. Dresses are equipped with tattoos and tropical ornamentation. Contrary elements are often paired in one look, for instance cutoff jeans are embellised with precious swarovski crystals. Worth of mentioning is also the very special detail- awareness of this collection and so print- wise, it gets highly interesting. In addition to the black & white topic, the models wear black & white eyeliner. The hair is kept rather wild, with side parting and open. Shoe- wise, white sandals with heels complete the picture.
Discover more of the collection photographed by Emmanuele Contini for D'SCENE Magazine.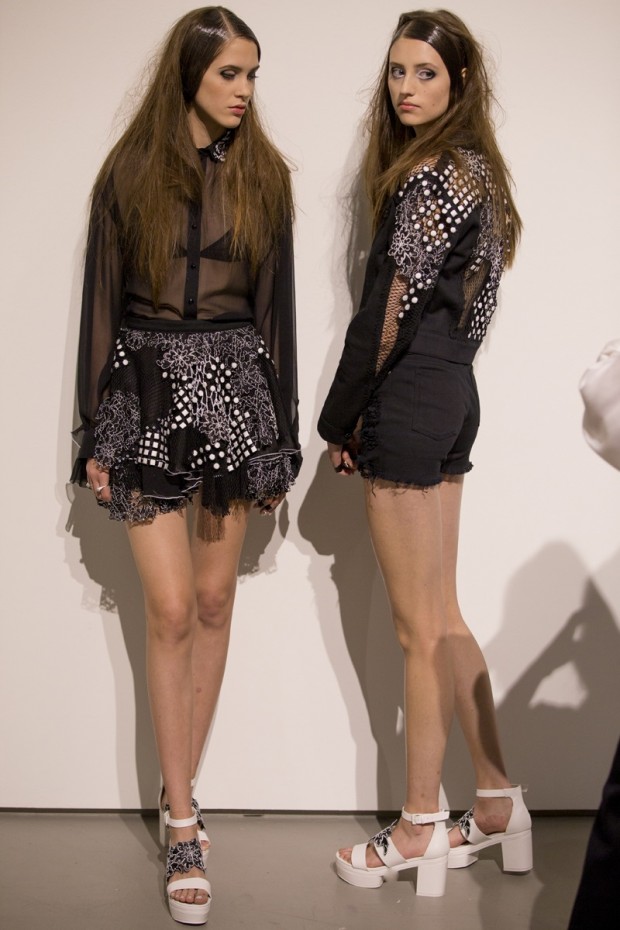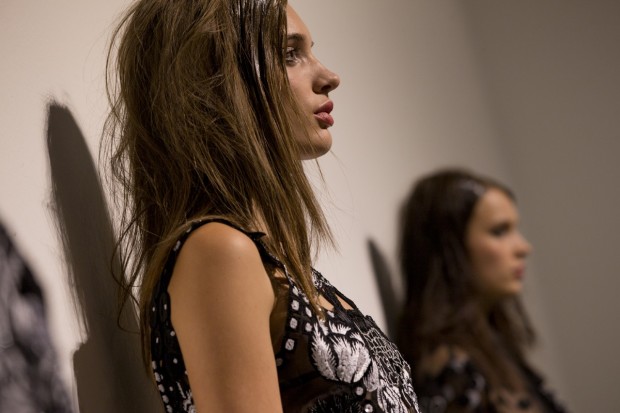 Review by Sussan Zeck for D'SCENE Magazine . For more from the designers visit www.augustin-teboul.com.