German traditional brand RIANI presented its S/S 2016 collection "Blue Notes" & "Colour House" in the evening of the 7th of July 2015, the first day of Mercedes- Benz Fashion Week Berlin. Anita Pallenberg, the muse of the Rolling Stones, would truly adore "Blue Notes" & "Colour House", and so do we. Anew the shop opening was a highlight and we got enchanted by a magic dance. The pieces of this collection appear feminine, sophisticated an always stay wearable. It can be worn at any time and at any occasion. The collection takes its inspiration from the legendary '70s, but interprets the main elements of this decade in a new, refreshing way.
Worth of mentioning is also the fact it depicts the joy of living of this time. It was a time in which people loved life, and loved living it. "Blue Note" can be seen as an ode to the style of the '70s Jet Set Girls and therefore contrary elements are often paired in one look: Bootcut Suits meet smooth ethno dresses, floating tunics meet edgy denim couture. Additionally, the vivid pattern play deserves devotion: Indian Paisleys, English Roses, Carribean Blossoms,Asian Ikats- we name it, RIANI shows it. Different influences can be found within this collection and they are never too corny, never too bright. RIANI just mixes them right. Why stick to one pattern when you can show them all? "Blue Notes" & "Colour House" is made for the cosmopolitan woman that dares to mix and match different pieces into one eye- catching look. Absolutely astonishing!
The colour palette evokes wanderlust: it takes its inspiration from the Hotspots of the '70s, when traveling was a lifestyle. Riviéra Blue and Capri Blue, as deep as the ocean, as bright as the sky. It literally makes you want to catch the next plane into a tropic destination and dance the night away in a fancy jumpsuit with the Rolling Stones. Albeit its pieces always stay classy and wearable.
The collections' second topic, "Colour House", rounds the '70s forway off: soft, floating fabrics plus iridescent brocade and delicate lace are used.
Another highlight were RIANI's accessories: suede bags with golden rings and '70s belts.
The colour palette is kept fresh and summery and contains curacao, ice green, sorbetto, lido, white and salvia.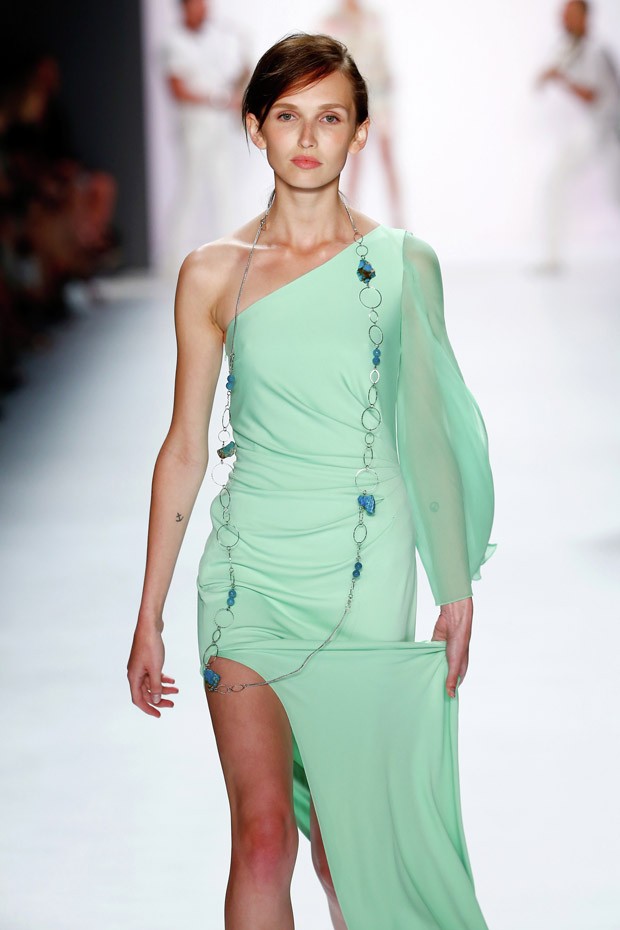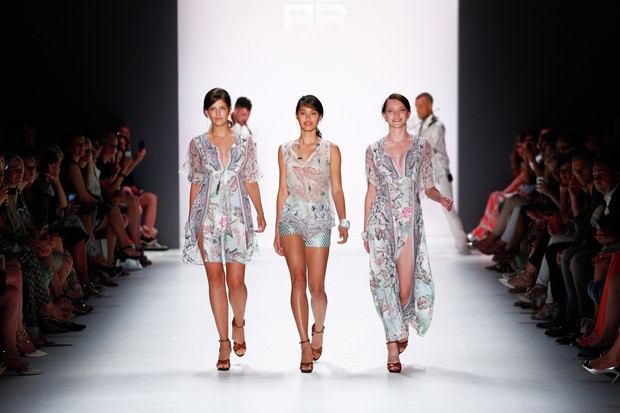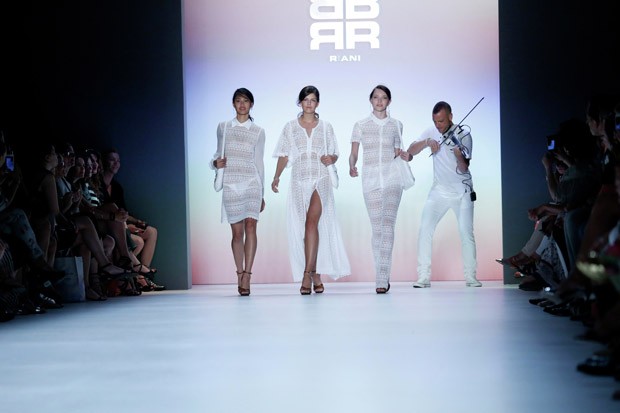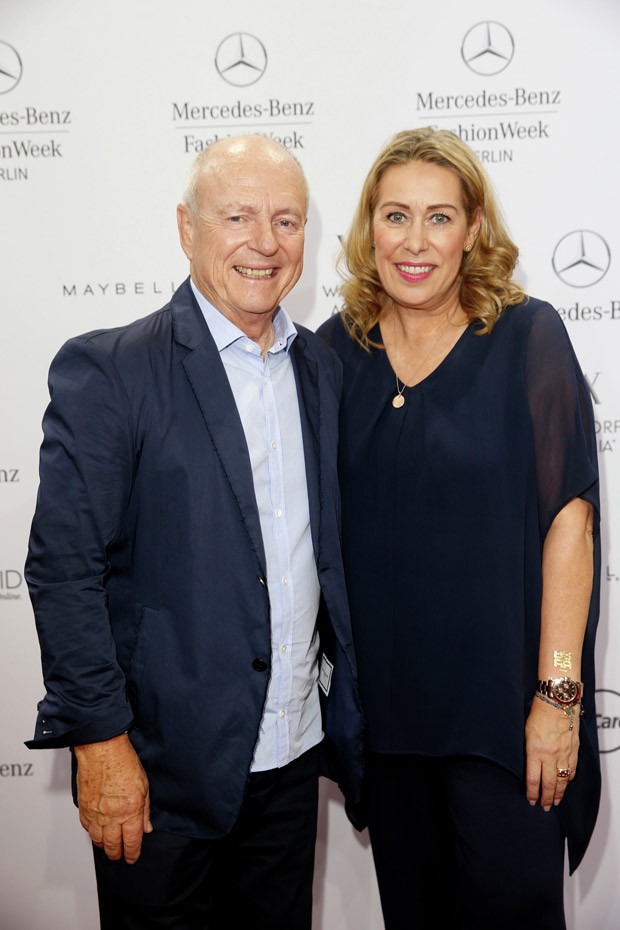 Review by Sussan Zeck for D'SCENE Magazine
Picture Credit: RIANI, Reichert + Communications
Website: www.riani.de