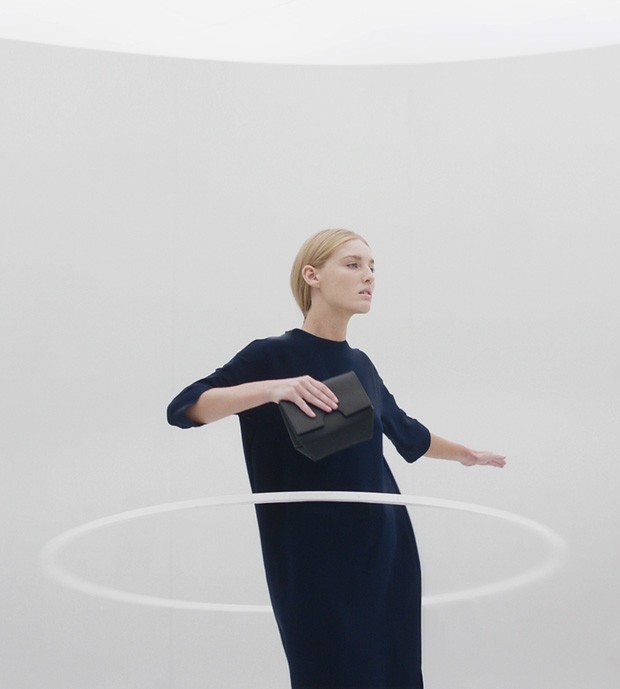 Sponsored by The 7th Chamber – COS the high street label known for its minimal approach to fashion design has taken its logo to a new dimension with their latest project enlisting the talented film maker duo Lernert & Sander. The sentiment behind the work of Dutch video creatives compliments the simplicity behind the carefully shaped COS designs.
It seems the film might bring hula hooping centre stage, nevertheless in addition to presenting the Fall Winter 2015 collection it also celebrates the label's North America expansion. COS is scheduled to open 5 addresses in the United States this Fall, in New York (5th Avenue), Boston, Costa Mesa, Houston and Los Angeles.
North America expansion does not stop there for COS, they are also opening doors in Canada, adding up addresses in Toronto and Montreal.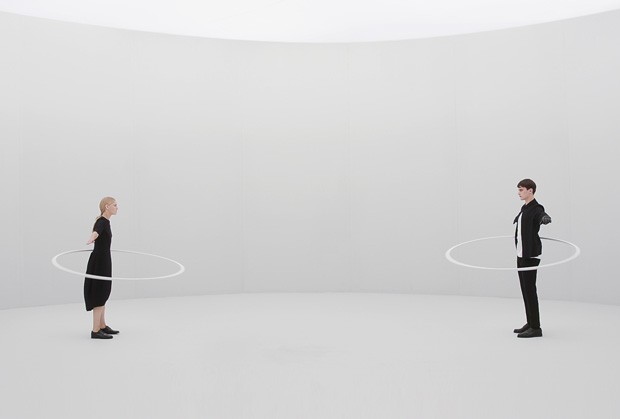 Back to Lernert & Sander, the creative duo is based in Amsterdam, and is known for delivering conceptual art films and installations with their signature simplistic yet head-turning art direction.
COS shares with us a Q&A from the exclusive interview with Lernert & Sander.

Who are Lernert& Sander?
Lernert& Sander are friends and FABULOUS visual artists and filmmakers operating in the world of fashion, commercials and the arts.
How did your partnership with COS come about?
This is the second time we made a film for COS, our first being The Sound Of COS. We have a strong connection with the creative vision of the brand.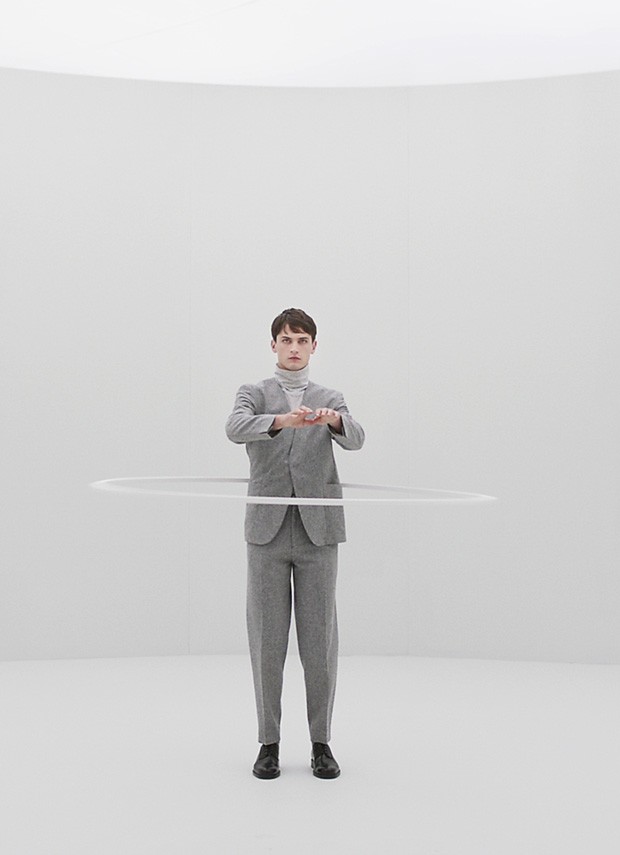 What was your inspiration for the film?
You could call Around COS an ungoing investigation on how to execute the perfect 360. A need of fashion to go around the garment. For us the essential addition film has compared to photography. To use the 24 extra frames film has in it most essential way, go around the garment. Our first attempt to this was with our series Fantastic Spins, curated by Fantastic Man, in which a national iceskate champion executed 5 different spins on ice, wearing different outfits. Our ultra high-camera captured one perfect rotation, extending it to a 60 seconds momentum. See the video at lernertandsander.com/fantastic-spins/
For Around COS we revisited this though and came up with the idea to place a camera inside a huulahoop, so the camera could rotate around models wearing selections of the COS collection.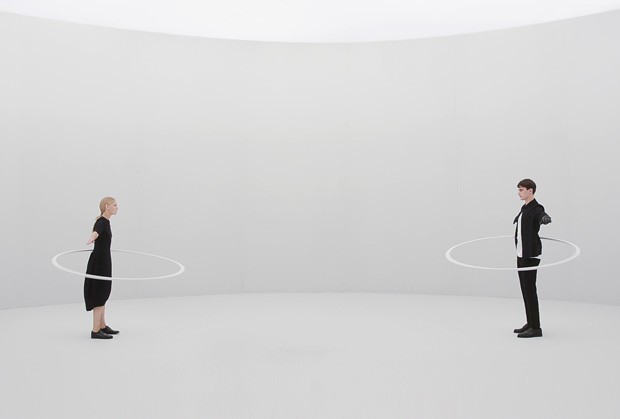 How hard was it to cast models that were proficient in hula hooping?
We had a great hula hoop professional on the shoot, the amazing Marawa. During the casting, where 73 models turned up to show their beauty and hula hoop skills, Marawa instantly picked out the talents. And transformed them with some simple tips into hula hoop pros.
As artists and filmmakers, how did you incorporate the ethos of COS into the film?
We like to strip an idea to the bone and make the idea shine. So eventually our sets always look simple and monochrome. And that fits very well with COS. In 2016 we would love to make something Rococo! But we dont know if that is going to fit with this brand.
What does COS mean to you
We just love Scandinavia! So that says it all.
This post has been sponsored by The 7th Chamber, but all thoughts are our own.
Discover more of COS Fall Winter 2015 collection. Please share with #AroundCOS