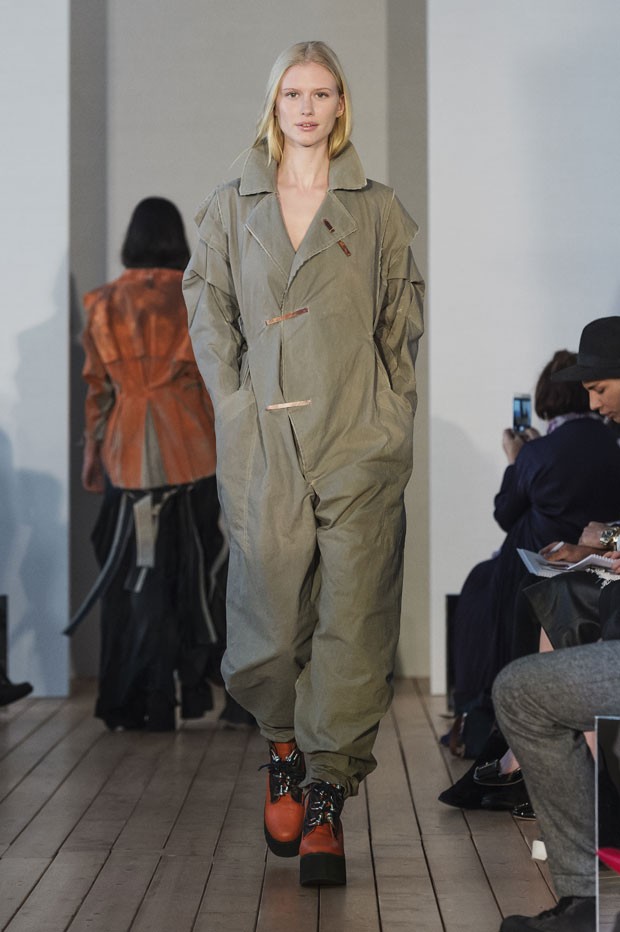 H&M has announced the winner of H&M Design Award 2016 yesterday in London, taking the prize is  Hannah Jinkins, a graduate from the Royal College of Art, London. International jury including Balmain designer Olivier Rousteing, blogger and fashion entrepreneur Chiara Ferragni, actress Kate Bosworth, and photographer Nick Knight among the other, have selected Hannah from eight talented finalists.
As the Award winner Hannah will receive a year long mentorship with H&M, prize of 50,000 euros and the chance to work on her winning collection and have designs from it sold around the globe in select H&M stores in Fall 2016.
"I was so impressed by Hannah's collection. It is very contemporary, with a real understanding of a woman's body. It feels like something very new in womenswear, which makes her such an exciting winner of the H&M Design Award 2016" – from Ann-Sofie Johansson, creative advisor of H&M and one of the jury members.
The eight finalists taking part in the competition for the H&M Design Award were selected from 40 of the world's most renowned design schools, they presented their work yesterday in a fashion show at The Orangery in Kensington Palace, London. They have presented the looks from their graduate collections to both the audience of press members and the jury.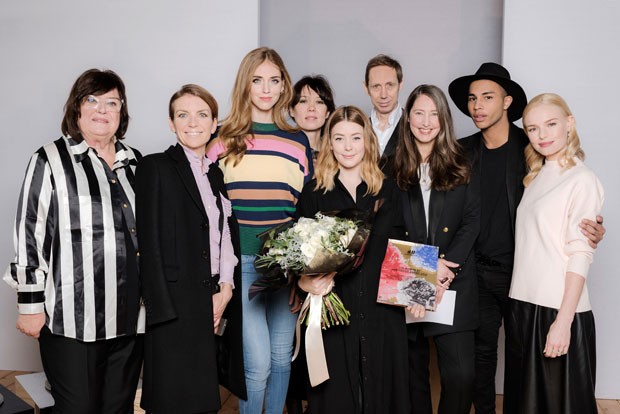 "Hannah is amazing. She has her own unique vision. She has such strong energy, she's modern, young and really knows what she wants. She works with a tough fabric, yet somehow manages to make it sexy and glamorous at the same time" shared Balmain designer Olivier Rousteing
Hannah graduated earlier this year at the Royal College of Art, the design she presented delivered a strong mix of denim and use of lighter fabrics such as silk for eye-catching linings. The overall sentiment she went for is oversized, unisex yet feminine.
"I feel very honoured and proud to have won the H&M Design Award. When my name was announced, it was very surreal and I felt quite emotional. I want to start my own label, and winning the award means I can follow my dream," said winner of the H&M Design Award 2016 Hannah Jinkins
Discover more of Hannah's designs as well as images from the event after the jump: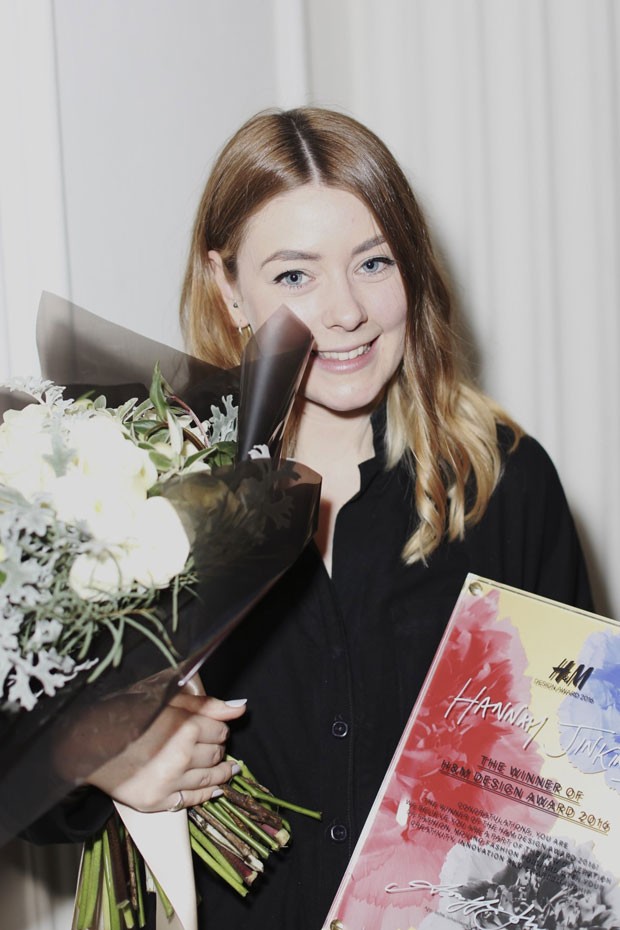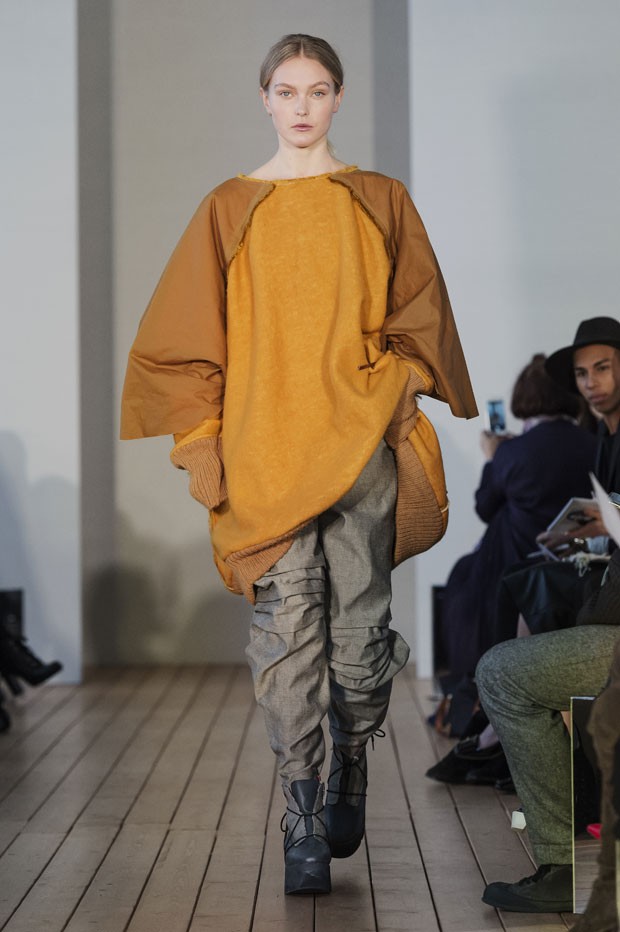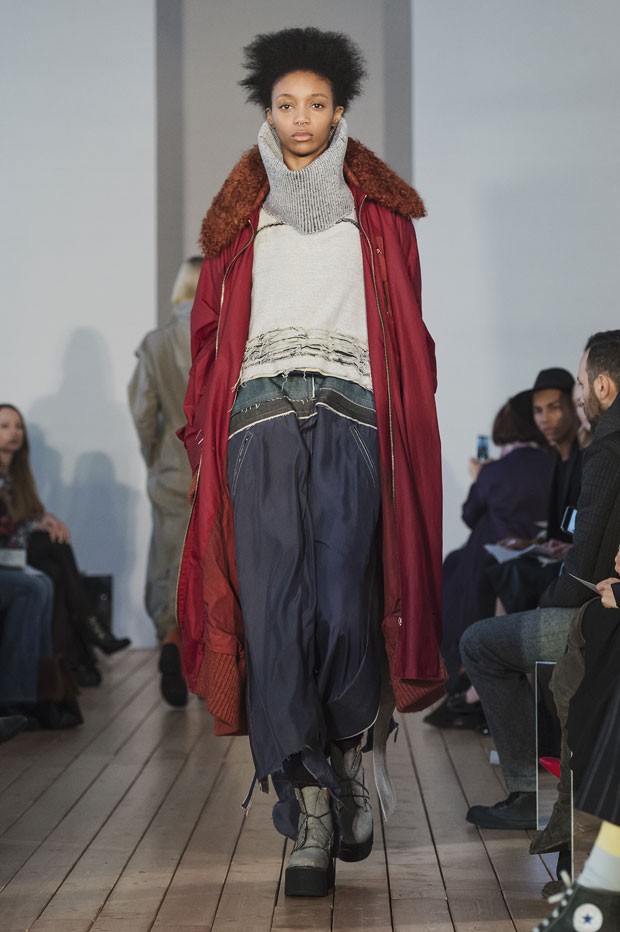 INTERNATIONAL JURY OF FASHION EXPERTS:
Ann-Sofie Johansson, Creative Advisor, H&M
Margareta van den Bosch, Creative Advisor, H&M
Nick Knight, Photographer and Director, Showstudio.com
Katy England, Stylist
Olivier Rousting, Creative Director, Balmain
Kate Bosworth, Actress
Chiara Ferragni, Founder, The Blonde Salad
Florian de Saint-Pierre, President, Floriane de Saint-Pierre et Associés
THIS YEAR'S FINALISTS
Milligan Beaumont – Central St: Martins, London
Jemma Beech – Central St: Martins, London
Gabriel Castro – Central St: Martins, London
Ka Wa Key Chow – Royal College of Art, London
Enoch Chung – SADI, Seoul
Patrik Guggenberger – Beckmans College of Design, Stockholm
Hannah Jinkins – Royal College of Art, London – winner of the H&M Design 2016 Award
Long Xu – Parsons, The New School for Design, New York
H&M founded the design award back in 2012, the famed high-street fashion retailer considers for the award graduates from renowned design school in 16 countries. In addition to the main prize, each finalist also won an award of 5,000 euros as well as a chance to show their collection in front of the jury and international press.
For more info log on to designaward.hm.com.