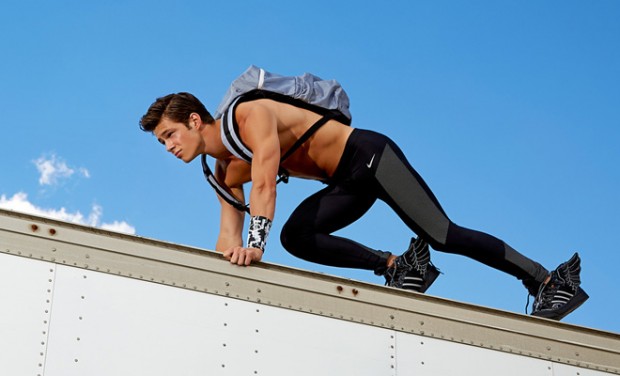 Always a breeding ground for the latest and greatest in high fashion, Milan will play host to White's upcoming style event, to be held from 16th to 18th January, 2016. The entire show is expected to reach close to 20,000 visitors, and will cover an area of around 13,000 sq. metres.
For the first time, 'Sport' will be a new section to be launched, which will feature a large selection of brands currently into high fashion apparel and accessories with a leisure and fitness theme. "We think that sports are influencing fashion very strongly today," said MassimilianoBizzi, founder and president of White. "For this we selected some brands that take their inspiration from the active world, though offer urban contemporary pieces that can be worn every day."
Some of the brands featured will be Casbia, Non Conformist, Les Geometries, and Levius – all companies who are designing sportswear with an interesting take on the genre. Hometown Italian brand Clap Your Hand (or C.Y.H.) especially, will feature strongly throughout the event, with their take on sports clothing being one of uniqueness, exclusivity, and use of different materials.
For more info on the fashion showcase from White, visit their homepage.

Sportswear on the streets
It's not just at the runways and exhibits that sportswear is becoming seen, but in the streets of cosmopolitan cities as well. Emerging accessories retailer ergobag for one, primarily known for backpacks, have started branching out into neatly-designed gym bags which have the added benefit of being made from 100% recycled fabrics.
Moreover, luxury sportswear (or 'athleisure' as it's being named), is finding its way into stores far more frequently of late. As reported in The Wall Street Journal, Lucas Hugh leggings are retailing for $400 at Bergdorf Goodman, which come with heat-sealed seams, extra lining, and reflective detailing for the nighttime. "I know it sounds crazy, but you can style a full look around these leggings," says April Hennig, Bergdorf's vice president of women's contemporary. "They really are acceptable in multiple end uses [and] everybody wants a piece of it.
"We don't see this as just a trend. We're not going to go after the athletic brands that are sold in every sporting goods store in America, [as the Lucas Hugh leggings] worked really well. They felt unique. They felt high fashion."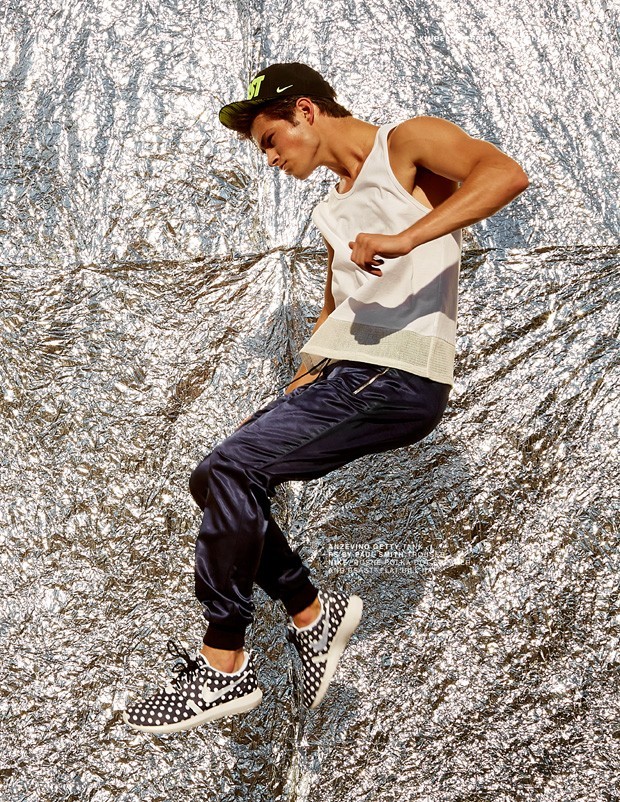 The athleisure movement has been gaining momentum for its capacity to be worn all day, in a multitude of settings. The idea that someone could wear leggings, sneakers, and a tank top to either the gym, a coffee shop, a bar, the office, or at home, has inspired this new trend to take off. As the WSJ article discusses, sales of sportswear in the US reached $91 billion in 2014, with Nike reaching $5 billion on women's products alone. Even luxury department store Lord & Taylor, have moved athleisure brands from the underwear and pyjamas floor, up to the prominent fourth floor amongst the dresses.
So next time you see someone in gym gear, no longer assume they've just walked out of the gym.
All Images D'SCENE/MMSCENE exclusive featuring model Nick Scherner by photographer Kimber Capriotti.