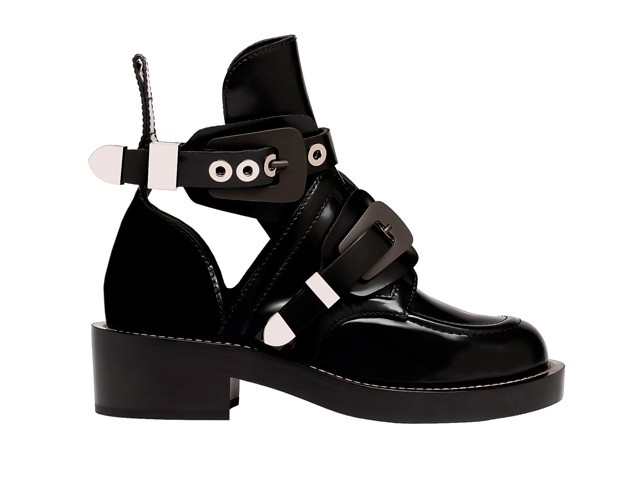 Of course it can be a little difficult to consider spring and summer 2016 shoe designs when there is snow on the ground, but this list of what we found to be the most appealing designs are sure to warm you up and get you looking forward to a very fun and flirty spring ahead.
An Unconventional Twist on a Basic
Spring is all about the fresh and the new. Sometimes taking a classic and giving it a fresh and intriguing spin is all that is needed and it becomes an easy seasonal favourite. (Shoe above from Balenciaga SS16 collection)
Christian Dior embraces multi-toned pallets, like most designers this season, for the feminine, professional pump, but sticks to more neutral and earthy shades. Patent leather is prominent throughout most of the designs, and they feature chunky ankle strapping, bow strapping with buckles over the toes, and long pointed fronts. The slim and delicate designs are contrastingly completed with a chunky heel for a jarring effect.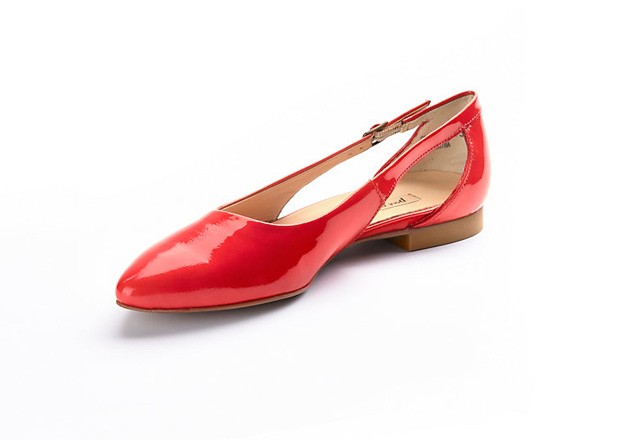 MiuMiu loves using mixed medium strapping and hanging charms that starkly contrast with the base shoe itself. One of the most appealing from the collection is their interesting take on the ballet flat, with ankle wrapping and buckles that securely fasten the shoe to the wearer's foot, but have a strong distinction tone to the shoe itself. The effect is adding a little edge and mystique to the otherwise conventionally simply and sweet look. They achieve a similar effect with their red patent pump with checked black and white cloth ankle strap.
Peter Hahn (image above) also has an intriguing collection of unique ballet pump designs, such as the ones seen here, to complement any spring wardrobe.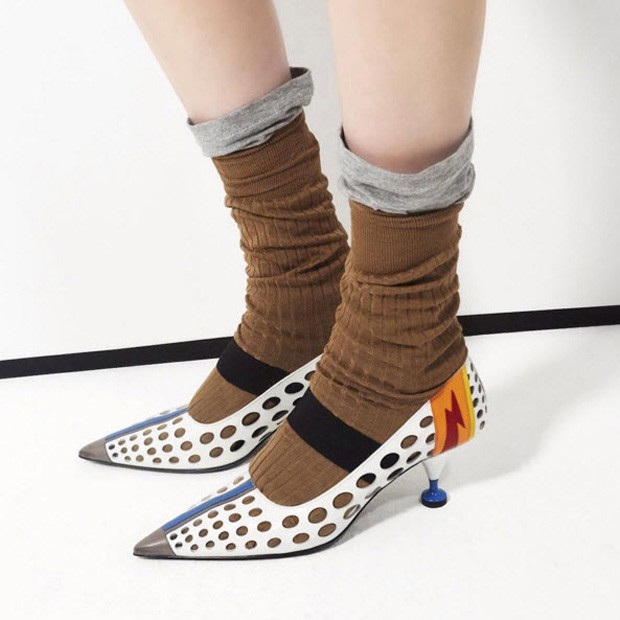 Captivating Accents and Bold Colour Pallets
Hitting every possible shade and beyond on the Pantone Color Report, these designs make the greyness of winter seem already so far away.
Rodarte goes for the shine factor with the intense metallic glitter of silver and gold, complemented by uniquely curvy chunky heels.
Prada – (pictured above) always the portrait of chic sophistication mixed with a bit of playful edge –plays with a multi-toned colour pallet, including metallic and snake skin, but delivered in subtle combination. Round disk heel stoppers characterise the collection, as well as spherical front accents. The front steps of the shoes are high, promoting an elongated foot and leg, and the shoes are completed with high strapping around the ankles. Bare in mind we are ahead of seasons with the preview above, showing the Resort 2016 season equally ready for those Spring days.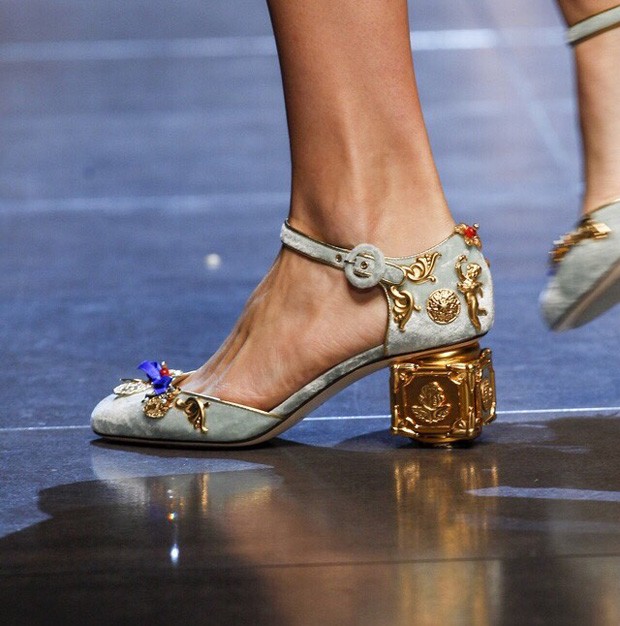 Dolce & Gabbana are continually extremely playful with colour and design and not ever afraid to really put themselves out there, and have decided to embrace influences from the East in this spring 2016 line-up. Extreme colour and a heavy amount of accents or various different mediums adorn this footwear, creating shoes that refuse to be overshadowed by anything.
Re-imagining the Victorian with a Contemporary Spin
Sometimes borrowing from the past and adding a contemporary edge is just intriguing and original enough to work well.
Givenchy decides to borrow from Victorian influences as well as a little bit of Oxford charm.These gorgeous heels are all complemented with extensive lace up features, although many are a slip in design.
Mary Katrantzou offers an unforgettable collection, so vibrantly full of rich, bold colour, and playing well with contrasting mediums. The Victorian ankle boots feature bold floral patterns with a silk-like sheen, while prominent buckles and lace-up fronts really attract the eye. Perfectly complemented with "ice sculpture" or geometric metallic heels, these multi-toned beauties are impossible to look away from.