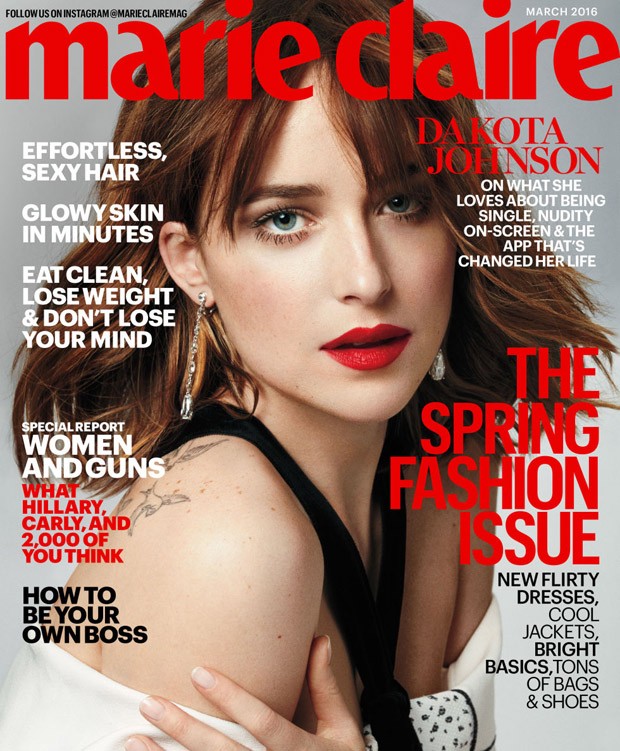 How to Be Single's star Dakota Johnson takes the cover story of American Marie Claire's March 2016 edition captured by fashion photographer Txema Yeste. Styling is work of Sheila Weller, with makeup by Pati Dubroff, manicure by Casey Herman, and hair styling by Mark Townsend.
"The idea of being at home and picking up kids from school and cooking dinner and then the husband comes home–there's something that seems really nice to me 'cause I never had that growing up.  And it seems so enticing. But in my mind, I'm like, Well, I'll just play that in a movie and go about my own life, bizarre as it is." – Dakota on having a normal life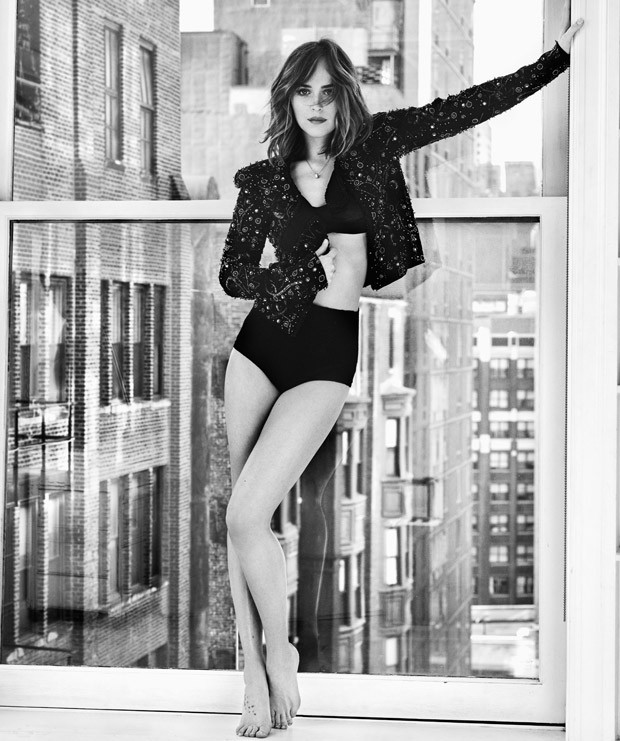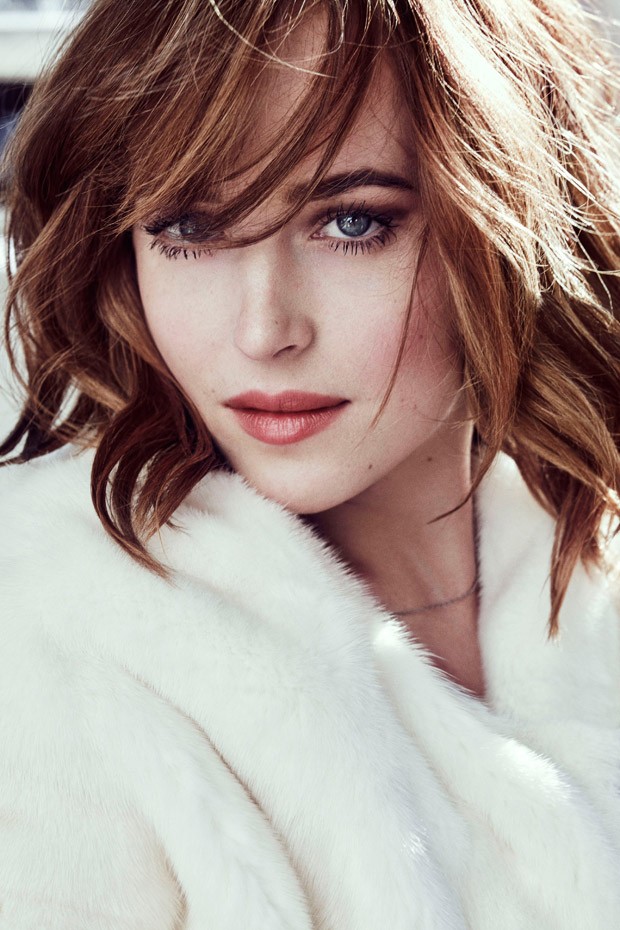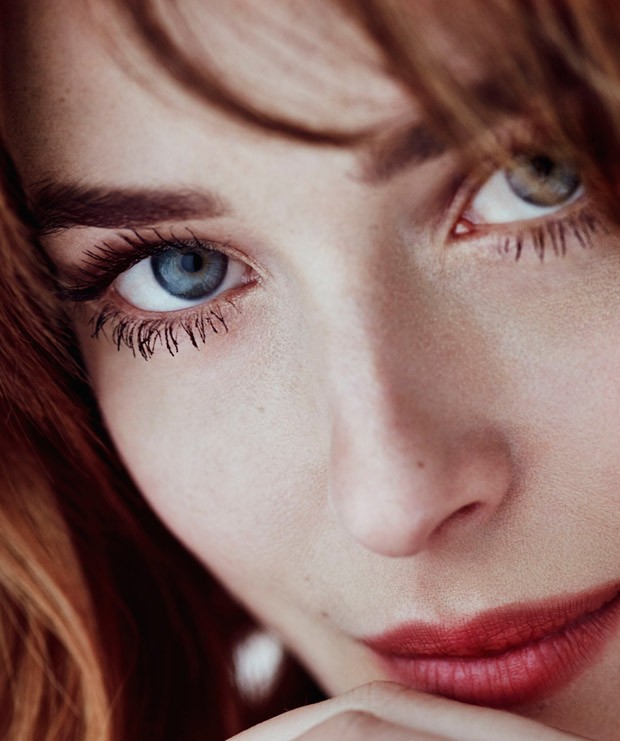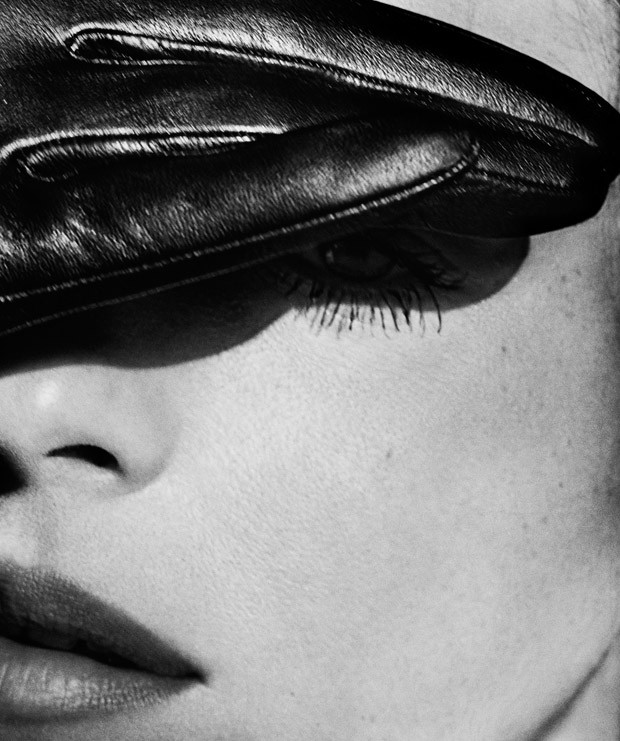 For more log on to Marie Claire's official site: www.marieclaire.com.