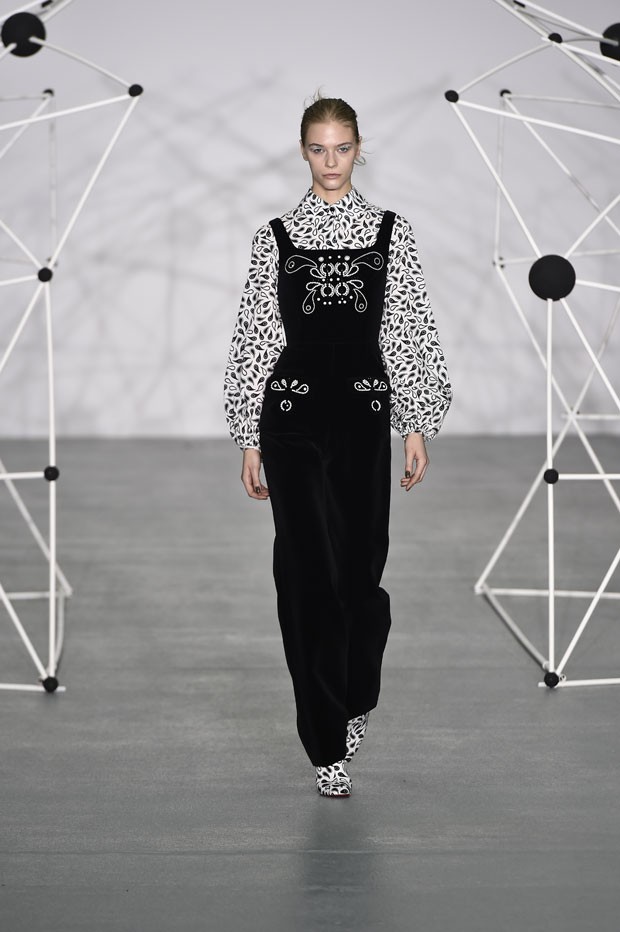 Designer Holly Fulton took the London Fashion Week scene to present the new Fall Winter 2016 womenswear collection.
The season's camo greens and rich chocolate browns are borrowed from the painting's graphic, mossy veracity. Shades of buttercup yellow and dirty pink, burnished metallic jacquard and fat velvet, embossed with Swarovski crystal, disturb the collection's otherwise impish, earthy style. 'Inshaw is said to have fallen for the women who modelled for the Badminton Game and filled the painting with the sunlight of his passions'. This sense of the outdoors is here not only in the grassy, velvet colour palette and deep nubby textiles; the collection explores the practical needs of the Holly Fulton woman. On a recent trip to the top of snowy Cairngorm, Fulton found herself wearing only a decades-old family anorak with a broken zip, a silk shirt with matching skirt and a pair of tights. Not surprisingly, this has stimulated a renewed focus on outerwear and warmth. The other worldly terrain and eerie white out at the peak, as well as the mountains unique tactile plantlife also stayed with Fulton. The familiar staples of outdoor pursuits and, in particular, military clothing, are given the full Fulton treatment. Classic six-pocket parka jackets are splashed with symmetrical pattern and come fully-lined in detachable, matted Steiff teddy fur. Three-quarter length coats have full bell sleeves and drippy popper pockets, and are bordered with pattern. Cinched at the waist, they are worn over layered zip-neck fine merino knits made in collaboration with John Smedley. Elsewhere, chunky oversized cable jumpers are studded with Swarovski crystal. – from Holly Fulton
See more of Holly Fulton Womenswear Fall Winter 2016 collection after the jump.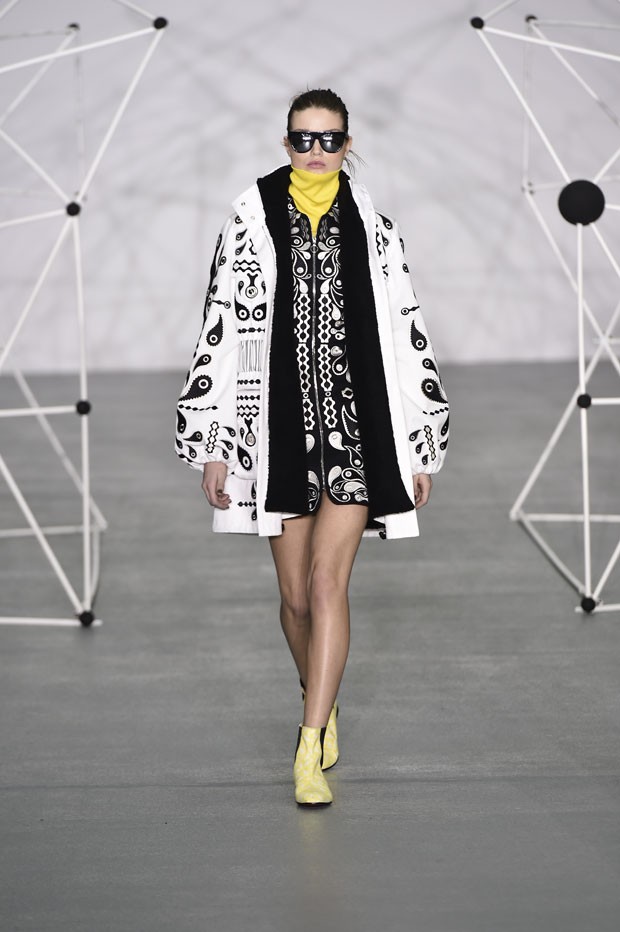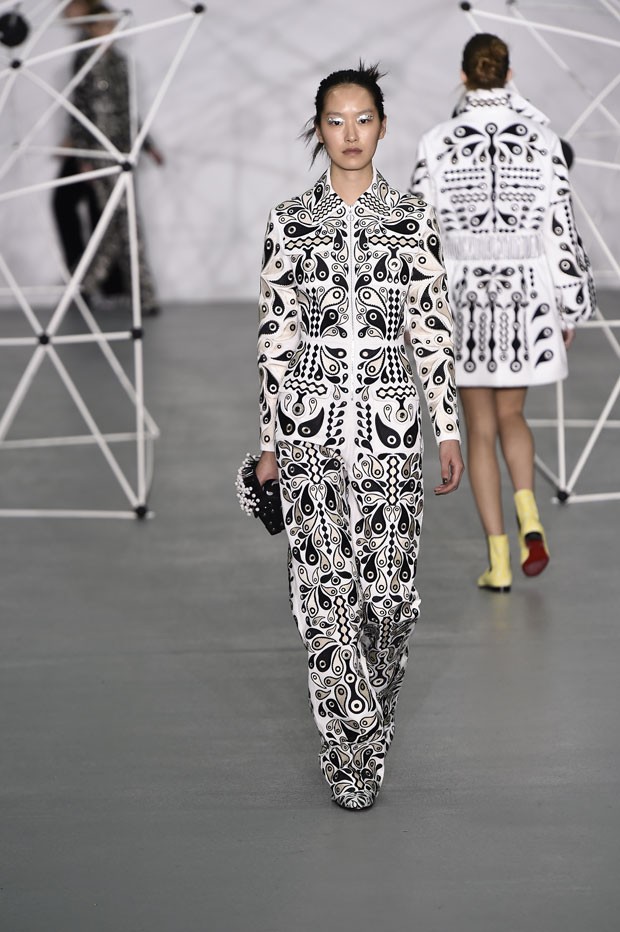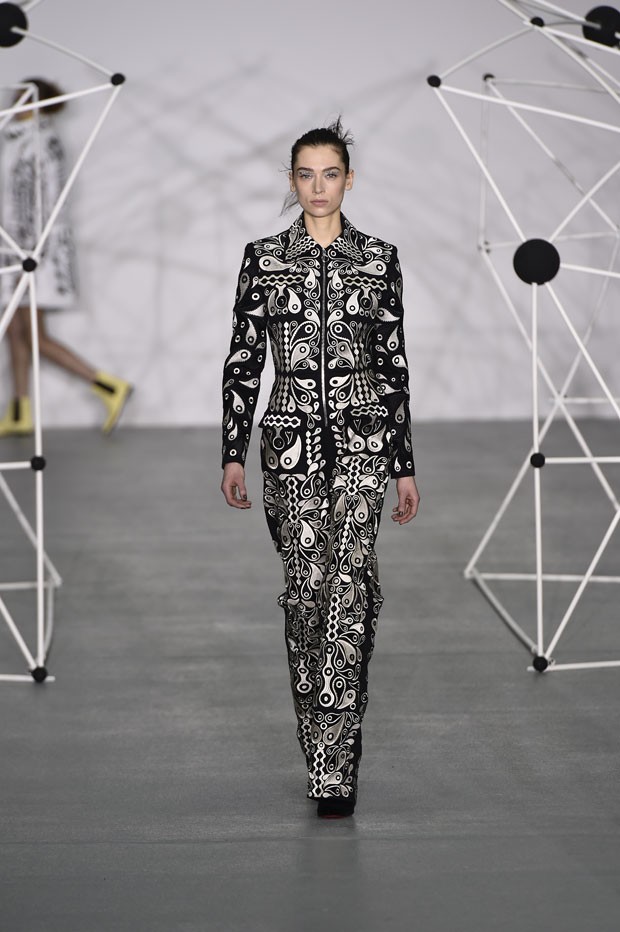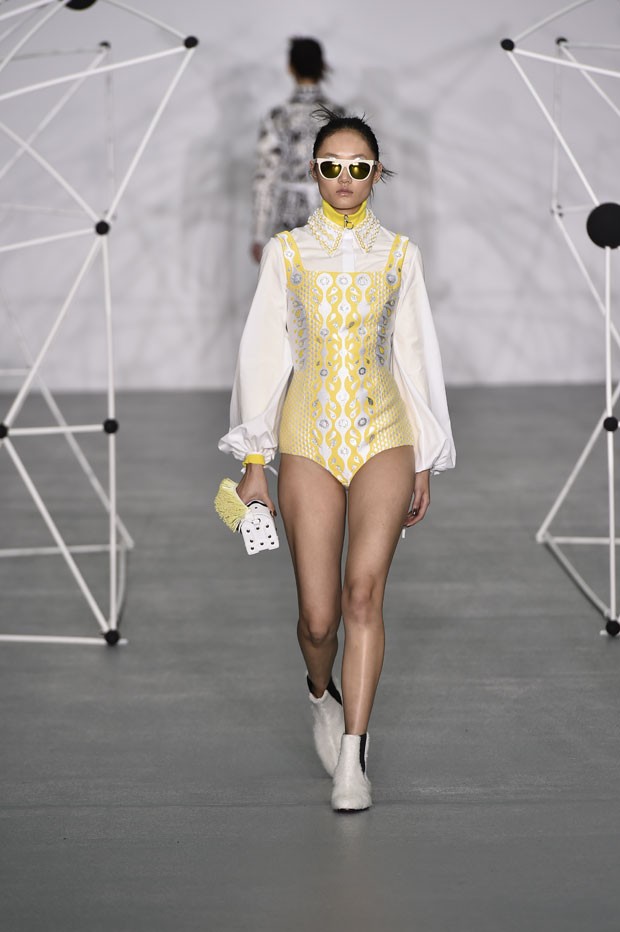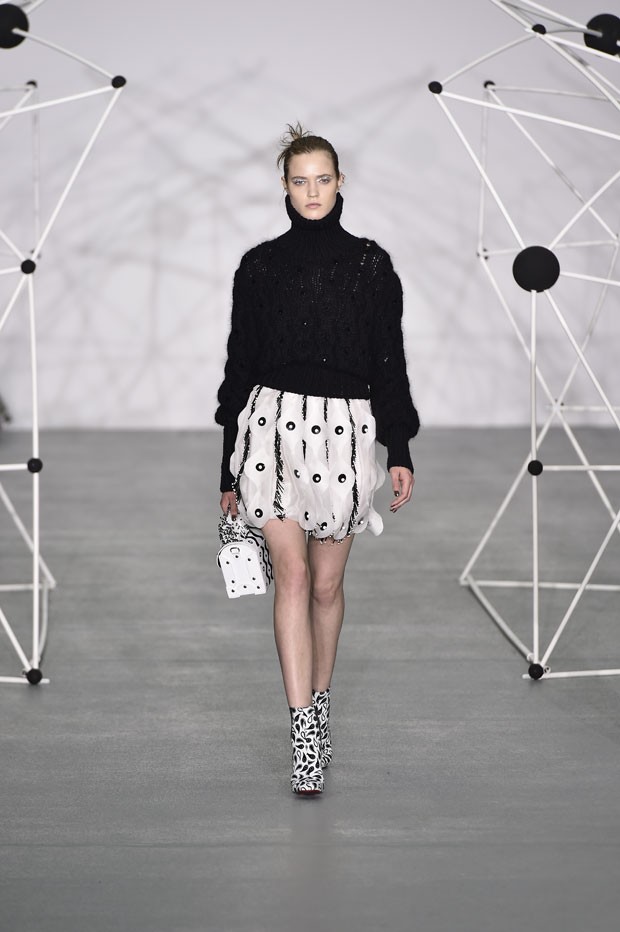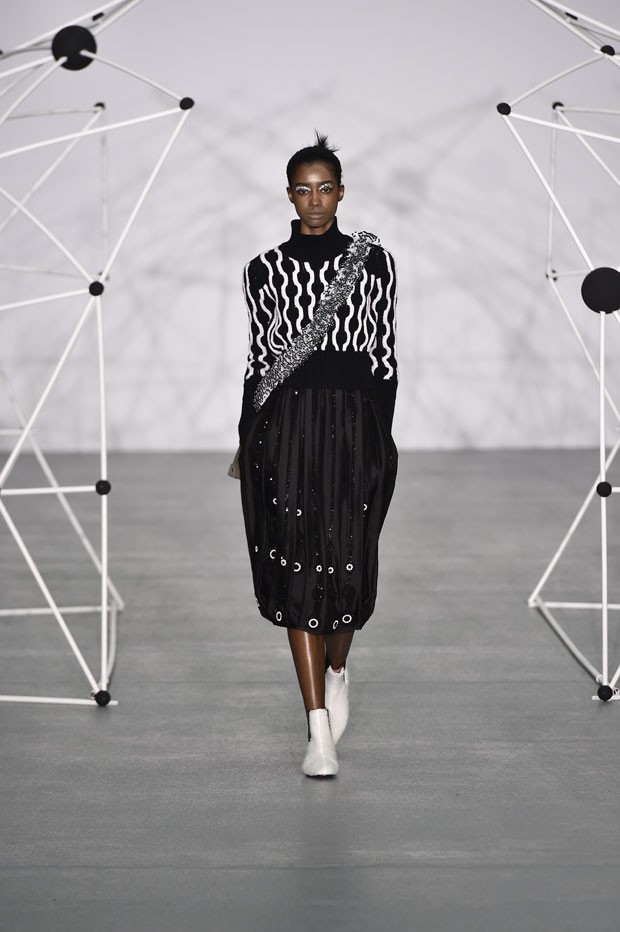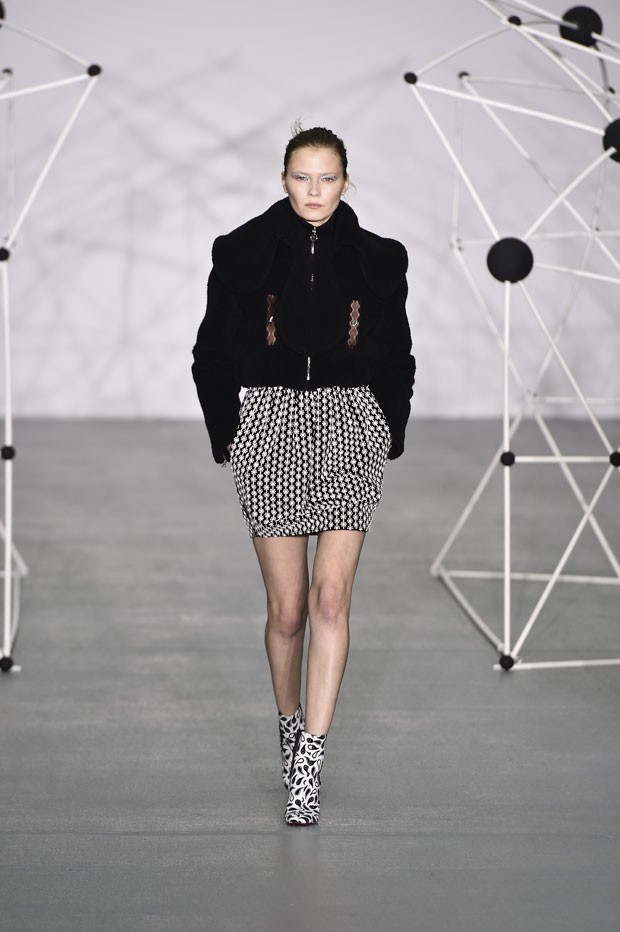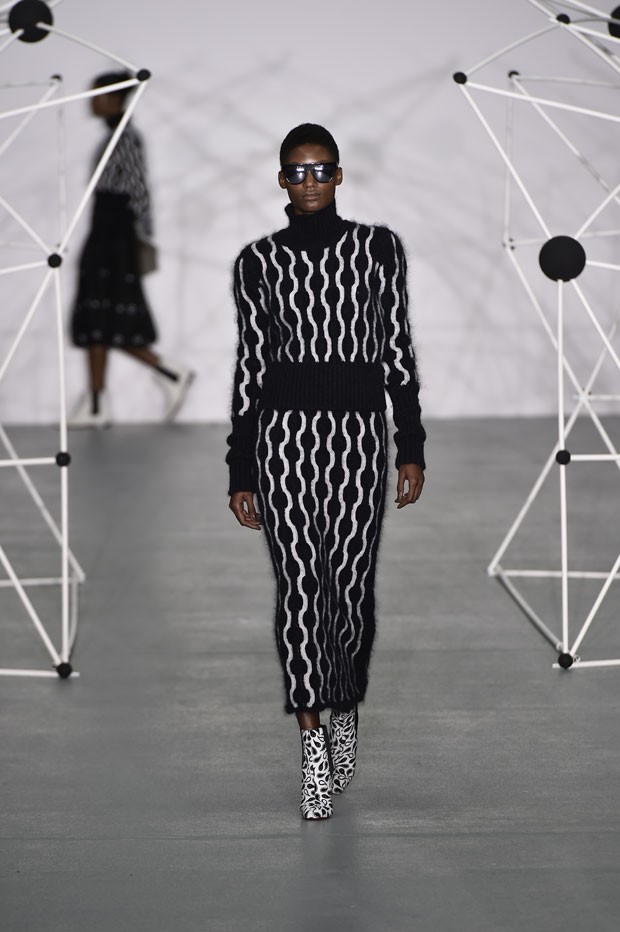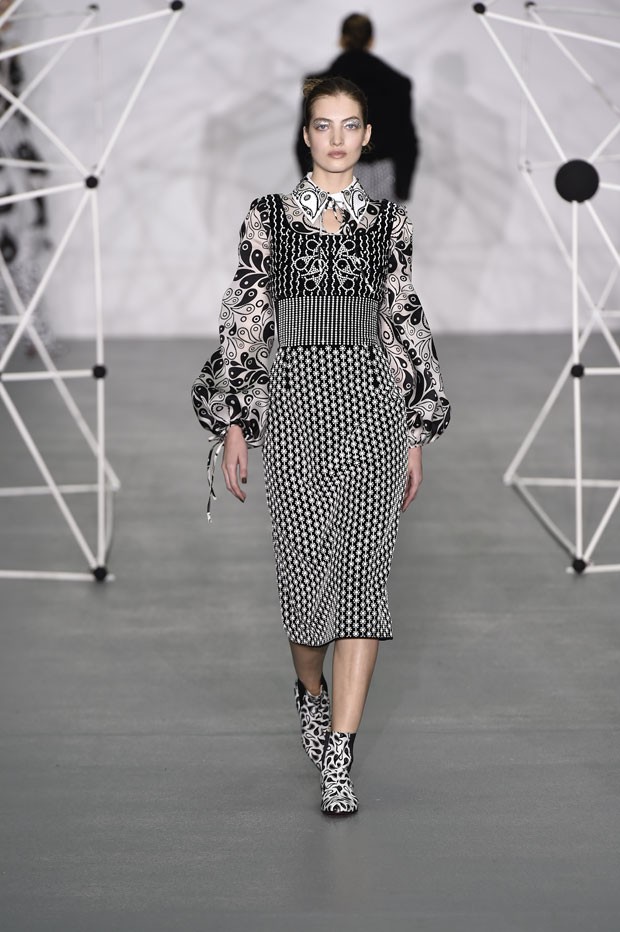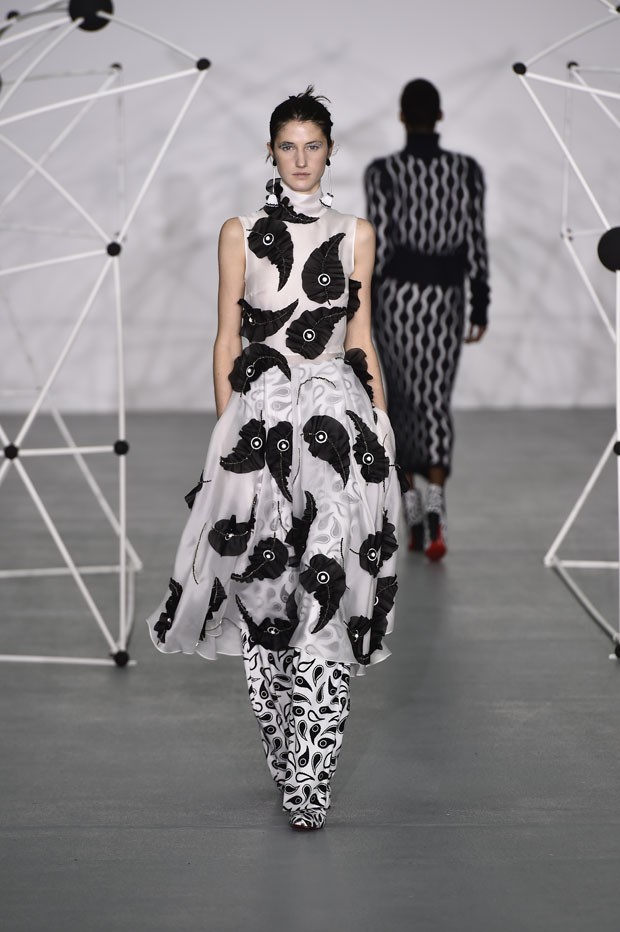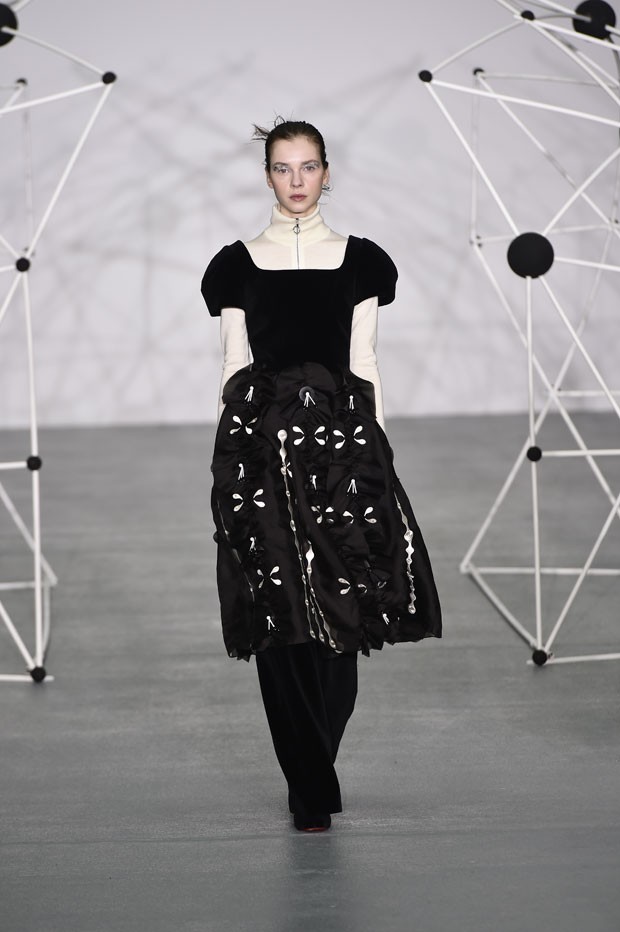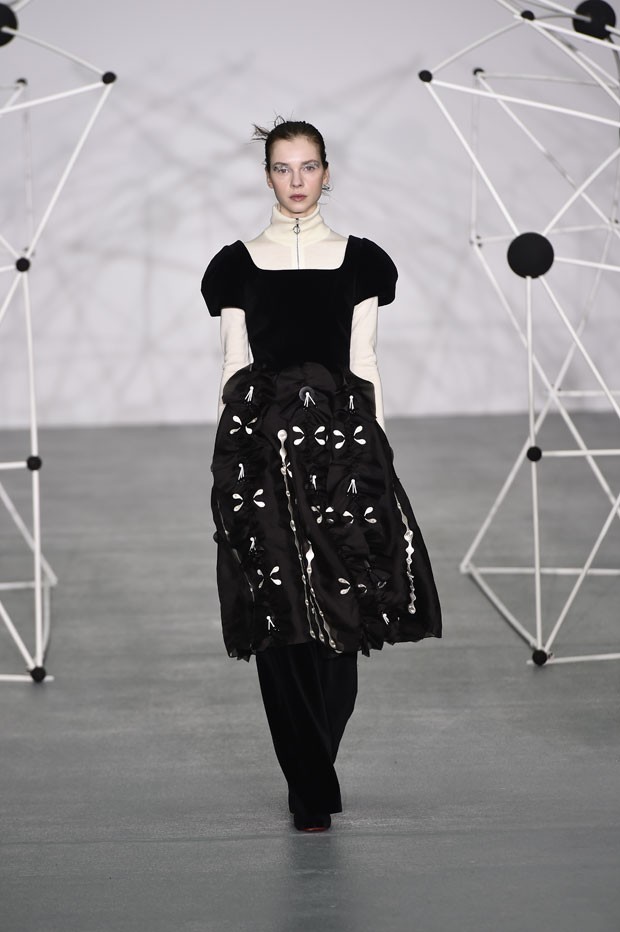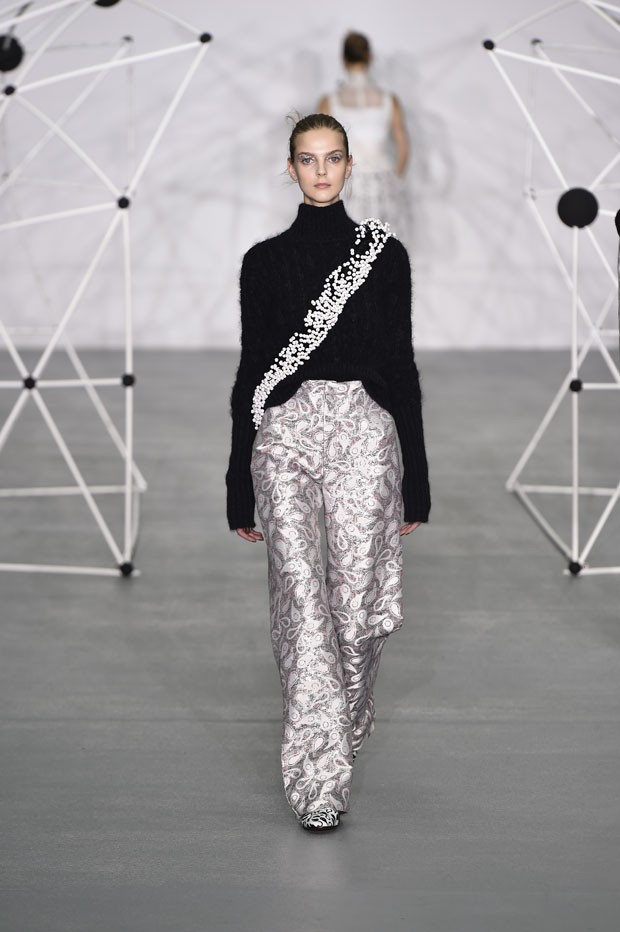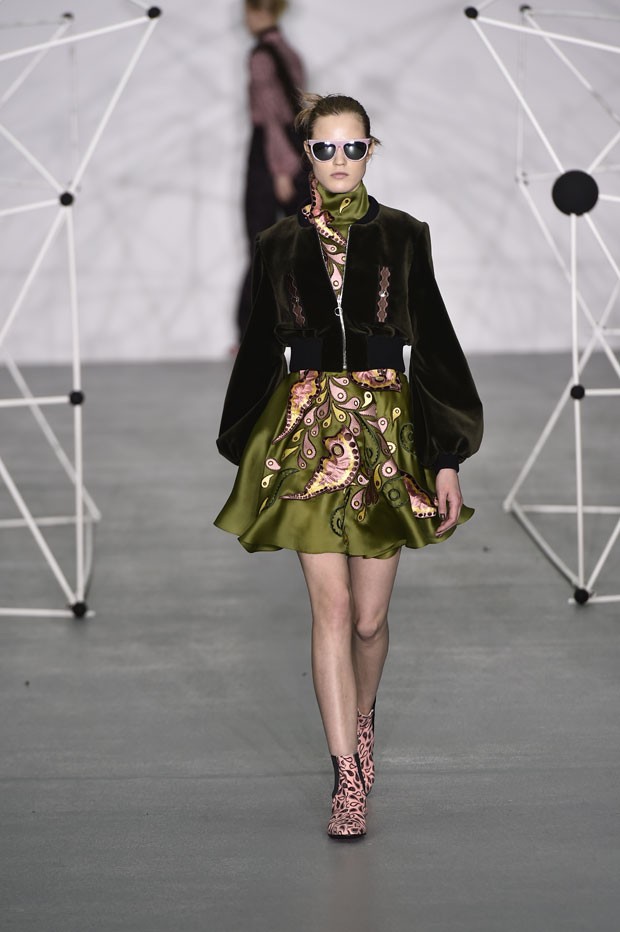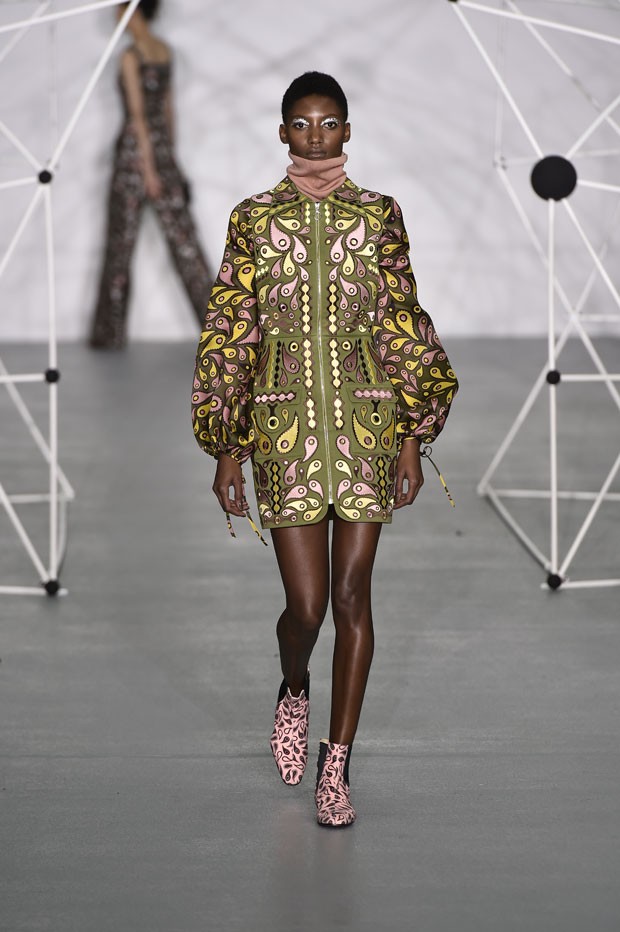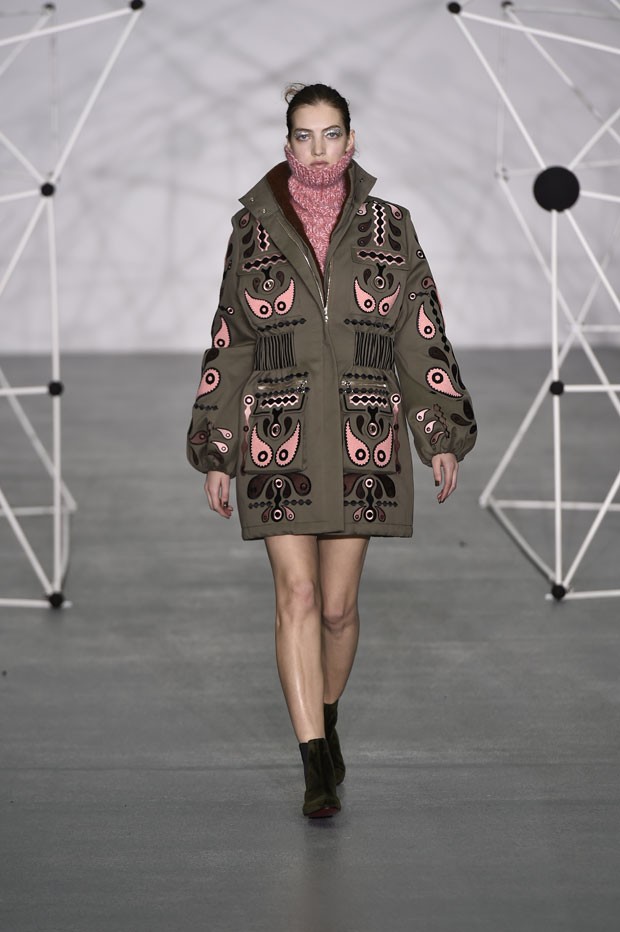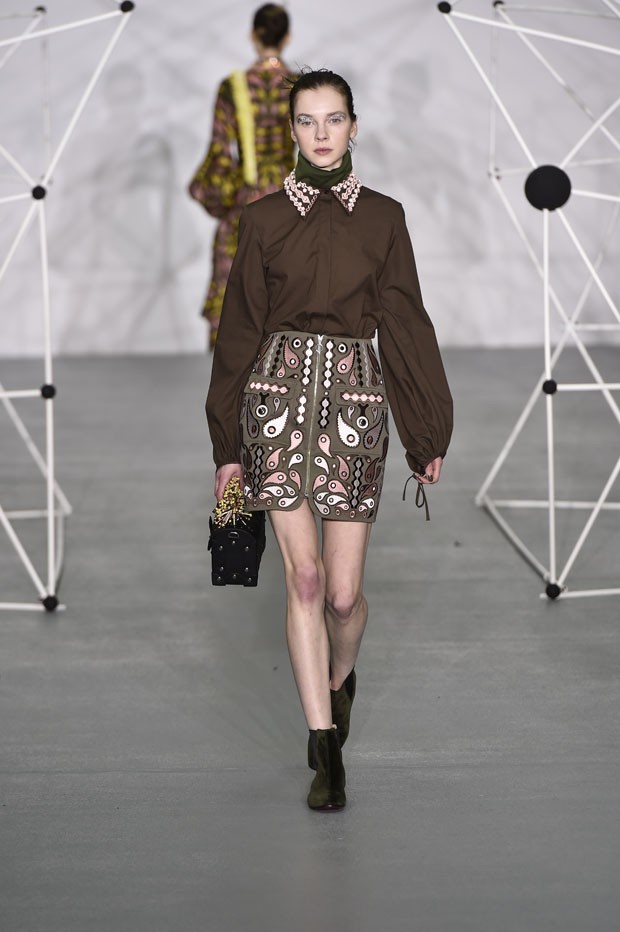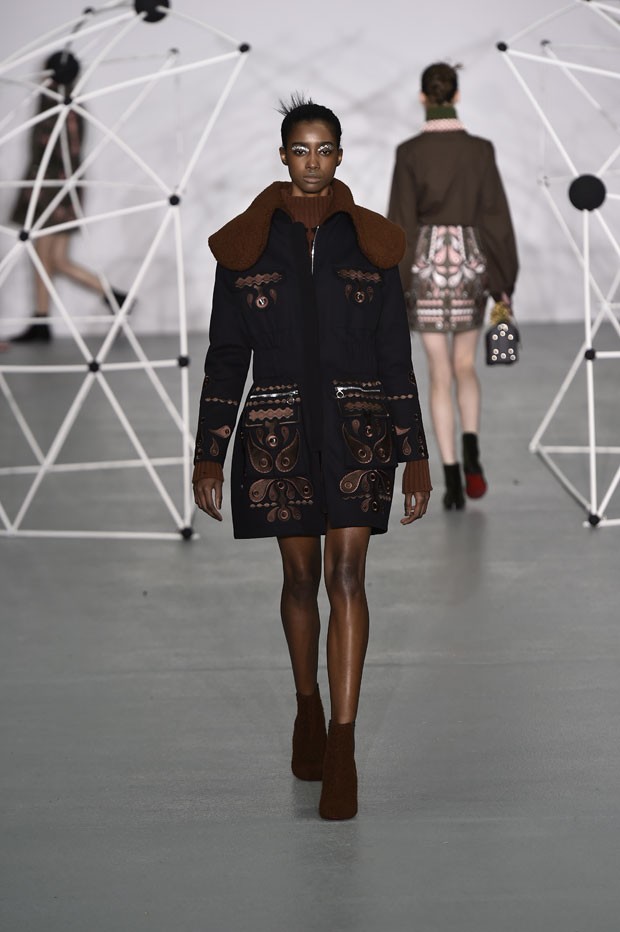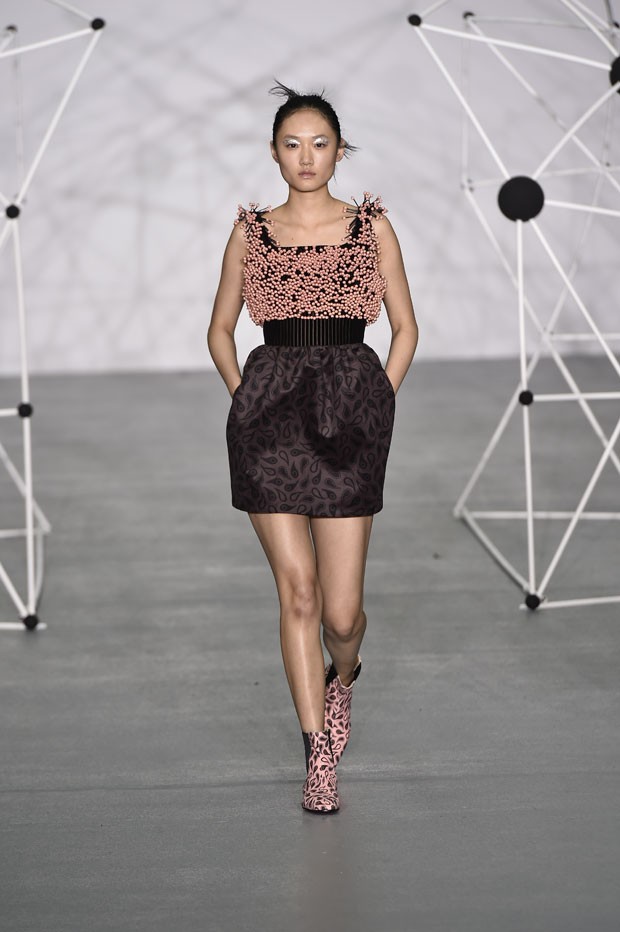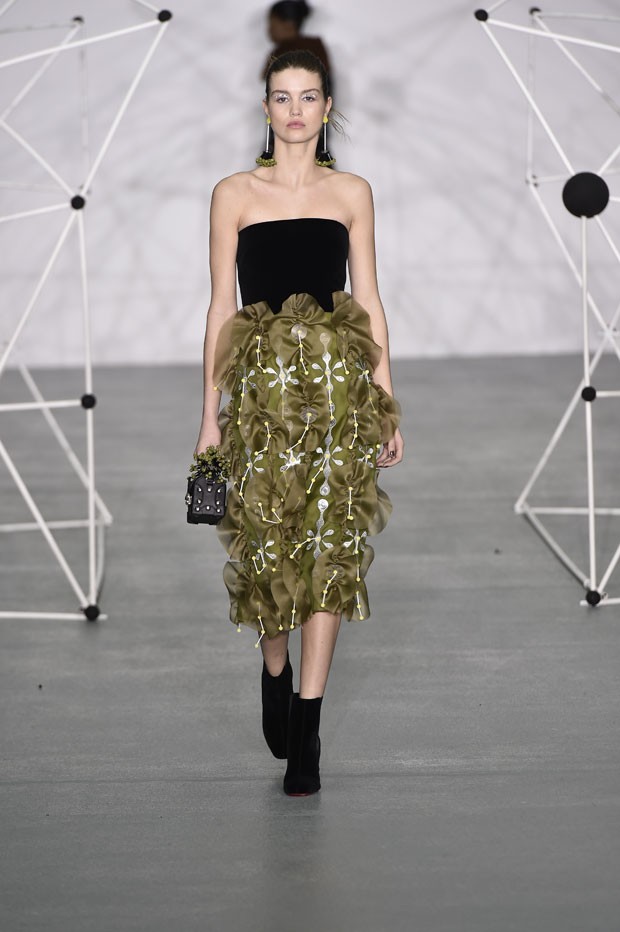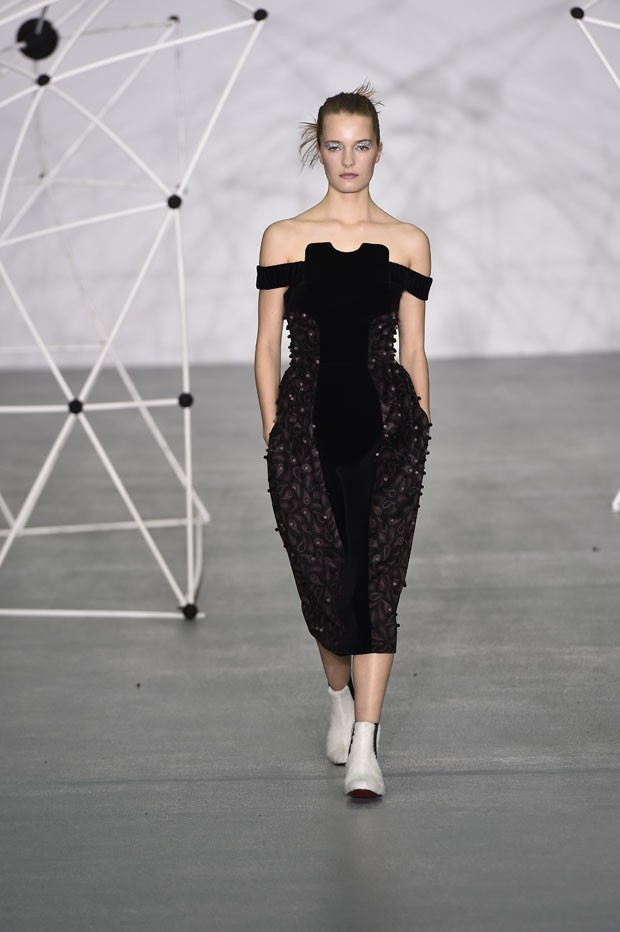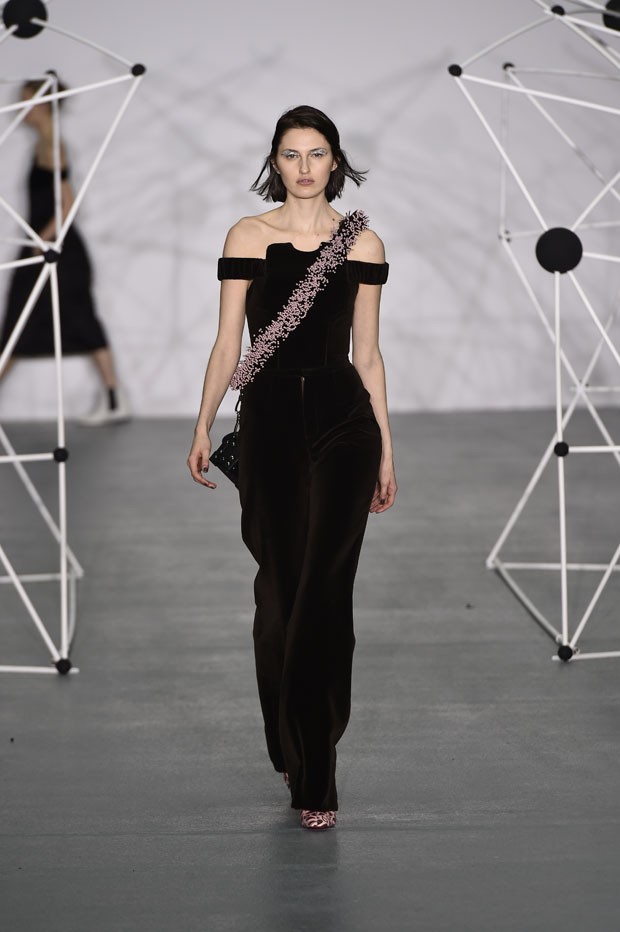 All Images Courtesy of HOLLY FULTON