holyGhost presented their A/W 2016 collection on the 21st of January 2016, the third show day during Mercedes- Benz Fashion Week Berlin at ME Collectors Room in the heart of Berlin.
The collection can be seen as an ode to individualism, just as it does not follow any standards, trends or ideals. Their pieces are presented in the most unique ways. The Munich- based designer duo took its inspirations from ideals of dadaism, notably individualism plays a central role. It is a collection that is made for the cosmopolitan, courageous and strong woman. Albeit the collections' pieces constantly stay feminine and urban- chic. We can imagine injecting those pieces into our everyday autumn/ winter wardrobe. Worth of mentioning is also the fact they can be worn at any occassion and at any age.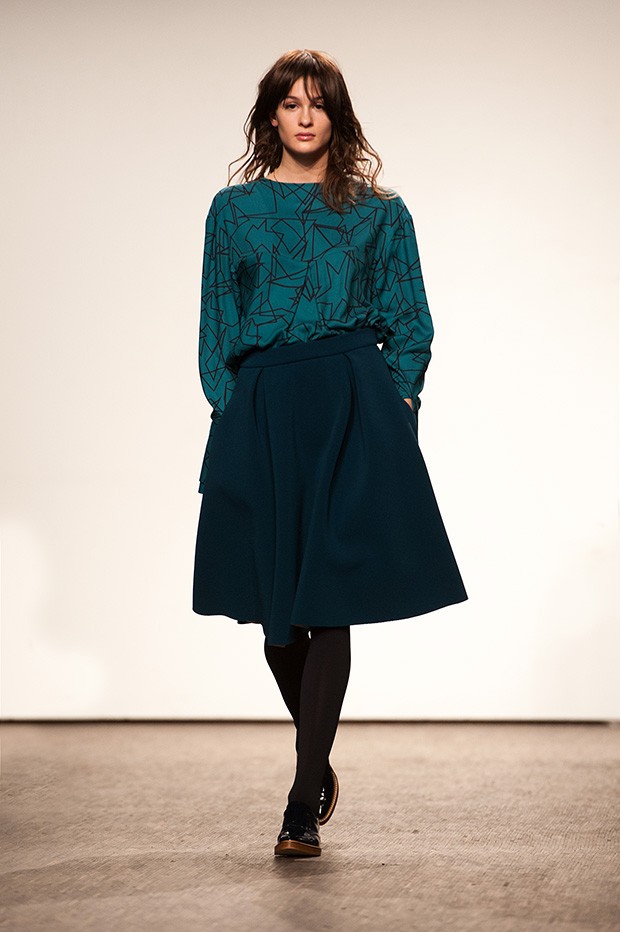 Significant for the collections' cuts are clean pieces that are often slightly over- sized. Lavish silhouettes are often paired with plain, unobtrusive cuts. It is this very unique mix and match that makes this collection stay in mind. It does not scream for attention, but considerably more convinces by its very unique detail- awareness.
The label uses only finest fabrics, for instance cotton, various wool fabrics plus double face qualities. Those garnments underline the compelling character of the collections' blouses, delightful dresses and cosy coats.
Among the collections' 33 pieces, mainly elegant suits, clean dresses and subtle cut overalls can be found. Coats, ponchos and vests are the key fashion items in this collection: the vests are reversible, jackets and coats are made as double face in rayon and wool. That underlines the feelgood factor of those precious pieces. Even culottes are in fashion anew and appear, combined with the right shoes, surprisingly flattering.
holyGhosts' color palette consists of rather restrained, endlessly elegant and timeless hues, such as creme- white, navy and gainsboro. In addition to that, mustard and petrol give the collection its special flair. Petrol is even used as tonal color in one outfit. Incredibly inspiring!
The make- up of the show which was created by Christina Vacirca for MAC Cosmetics was kept natural, with focus on the lashes. Ancillary, the hair of the models, which was created by Cyrill Zen for La Biosthetique, was worn as undone look and slightly wavy. A lot of structure and texture underlined the depth and strength of the looks.
The shoe choice, preferably brogues including ankle boots, contributes to the urban- chic, very wearable character of this collection.
Our favourite piece of the collection is a night black wool coat that is embellished with mustard ornaments and has deep red margins.
We will definitely keep an eye on holyGhost and on all upcoming collections!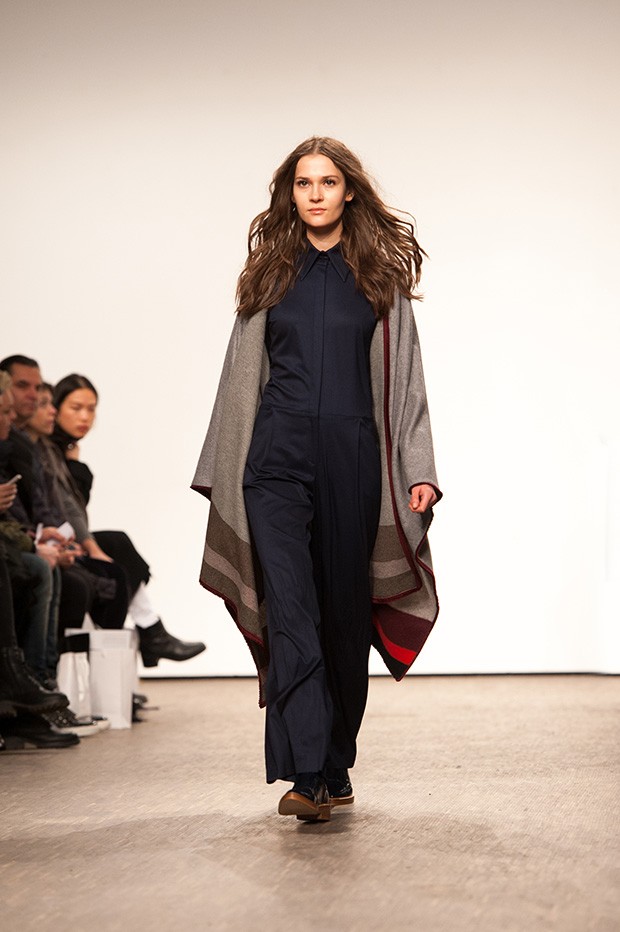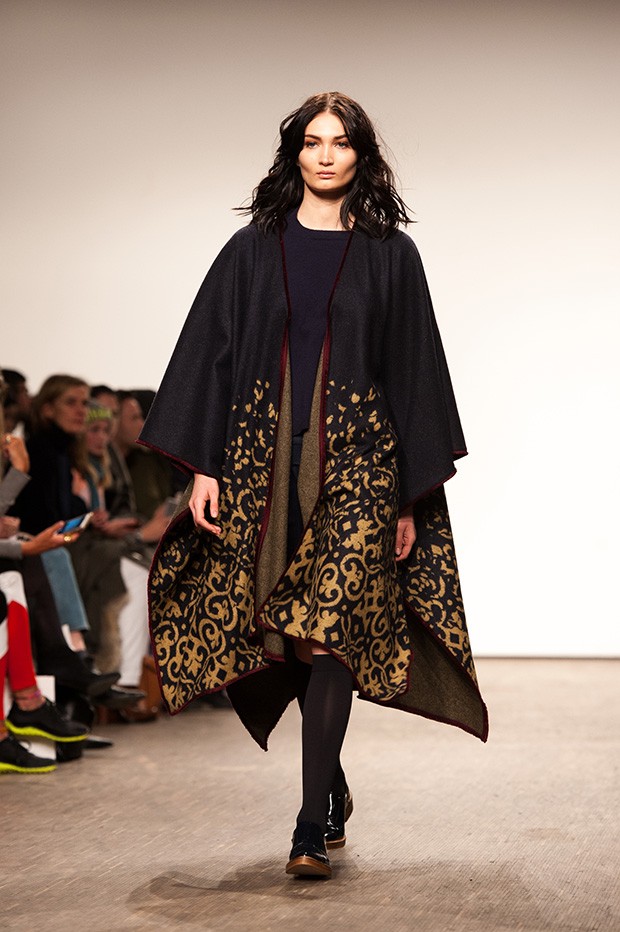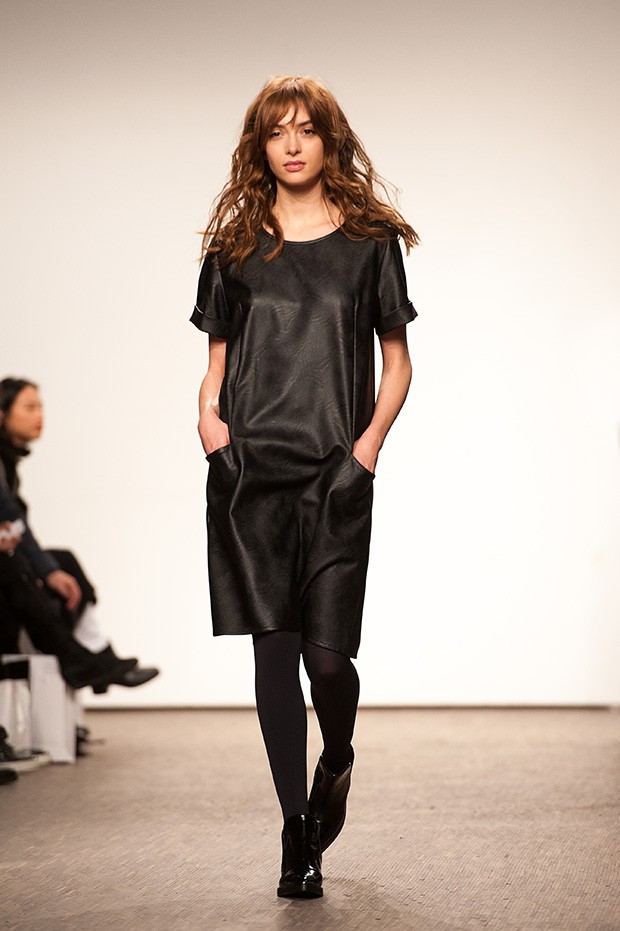 Review by Sussan Zeck for D'SCENE Magazine
All images courtesy of holyGhost.