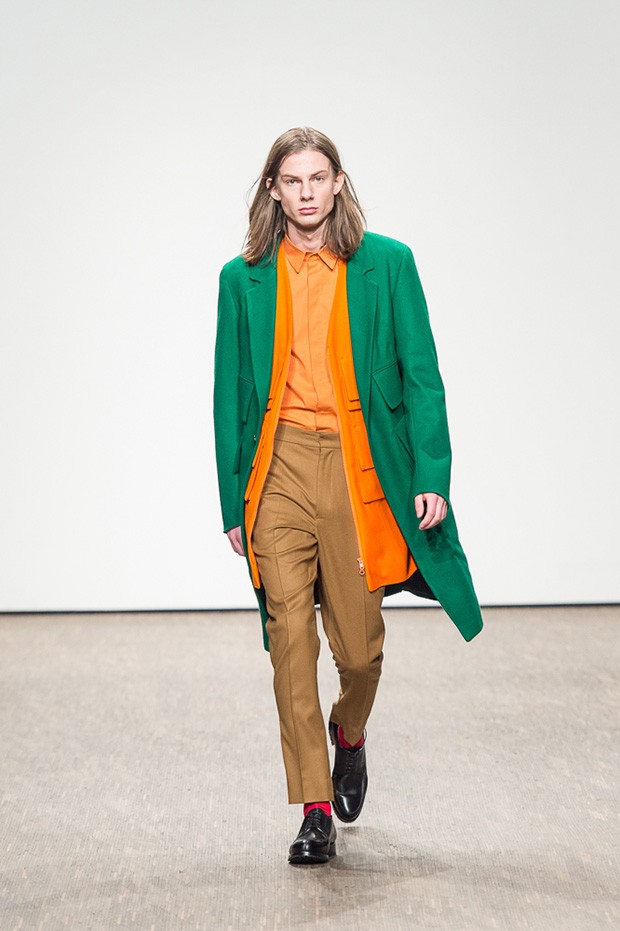 Ivan Mandzucik, the creative spirit behind the Berlin- based menswear label IVANMAN, presented his A/W 2016 collection on the 19th of January 2016 as part of a runway show at Stage Me Collectors Room in the heart of Berlin.
Developments in a vibrant city are the focus of this collection. Skyscrapers which mysteriously play with light and shadow are displayed. Furthermore silent relationships depicted as voyeurism through windows of compacted city apartments are shown. Those effects create a very unique tension we have not witnessed in any other collection. Timeless, but with a twist. Classy but contemporary at the same time.In this fictitious city, the right clothing is essential: one needs thick down padding, soft cashmere and functionality compacted into one piece. The current IVANMAN Autumn/Winter collection reinterprets and modifies silhouettes using elements of Savile Row and the Teddy Boys. Significant for the collections' style are the slightly oversized lapels fit that are combined with the stylings of well-known Dandies from the Fifties. Classy elements are modernized and mixed.
The collections' color choice is joyful, courageous and expresses pure joie de vivre. Striking bright hues, such as orange, scarlet, bright mint, rose and yellow are used several times. But also classy tones, e.g. night black and camel can be found in this collection. Due to the combination of clean cuts and striking colors, all pieces stay utterly wearable.
Ivan Mandzucik, the master of colorblocking, is showing anew a vivid mix and match. Different tones are often paired in one look. Albeit also tonal outfits can be detected in this collection. The cuts: sharp as knifes, his fits are kept minimalistic. Worth of mentioning is also the fact he uses layering in the most unique way.
It is hard to choose a favorite look among all those outstanding outfits. Although his cosy colourful coats and bomber jackets are our highlight this season. Those precious pieces ensure to keep you warm in winter in the most stylish way.
In addition to those looks, Brogues are worn with red socks. Undoubtedly a very stylish footwear option for the modern gentleman.
IVANMAN A/W 2016 is like a ray of sunlight that brightens each winter day. We will definitely keep an eye on Ivan Mandzucik and on all upcoming collections!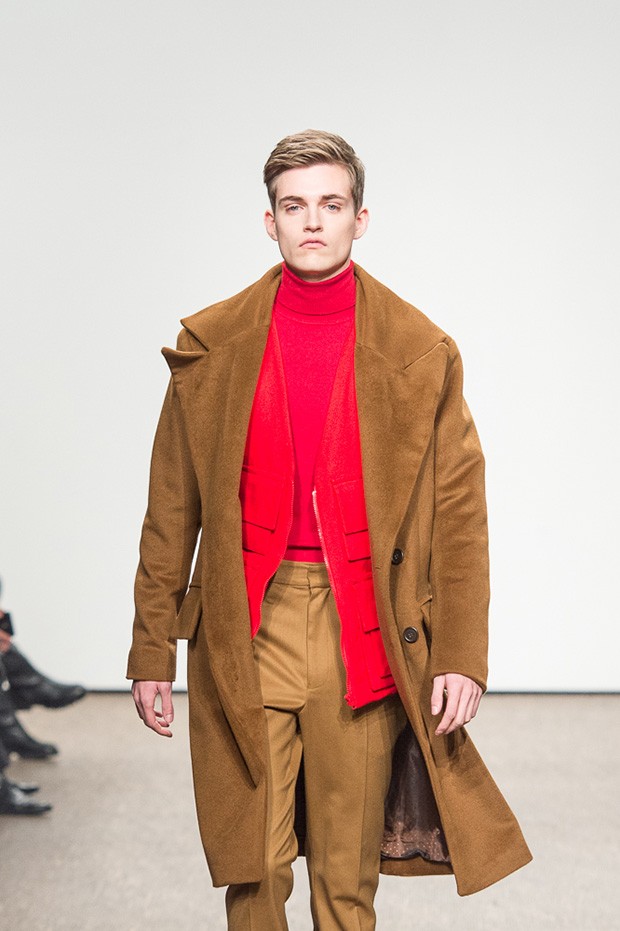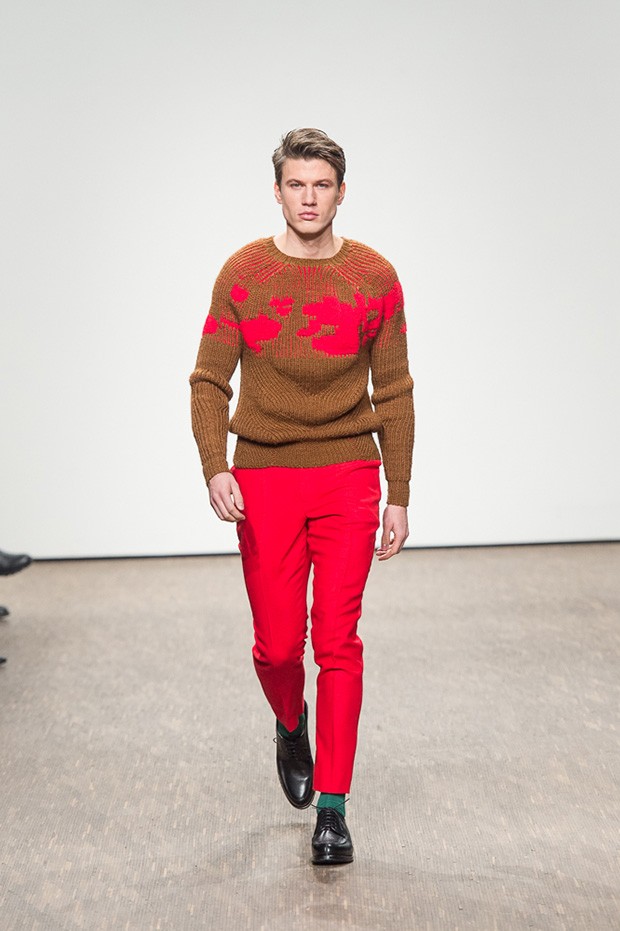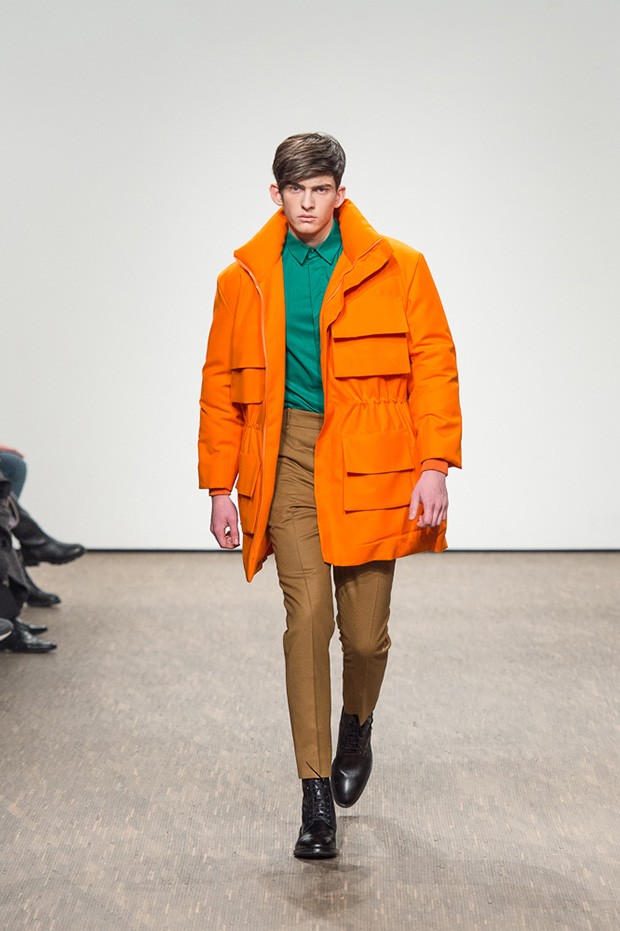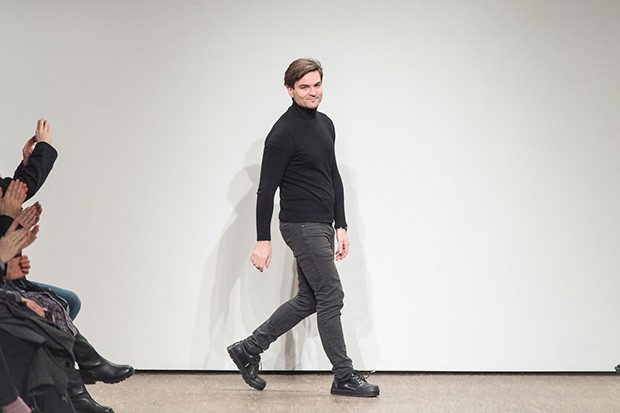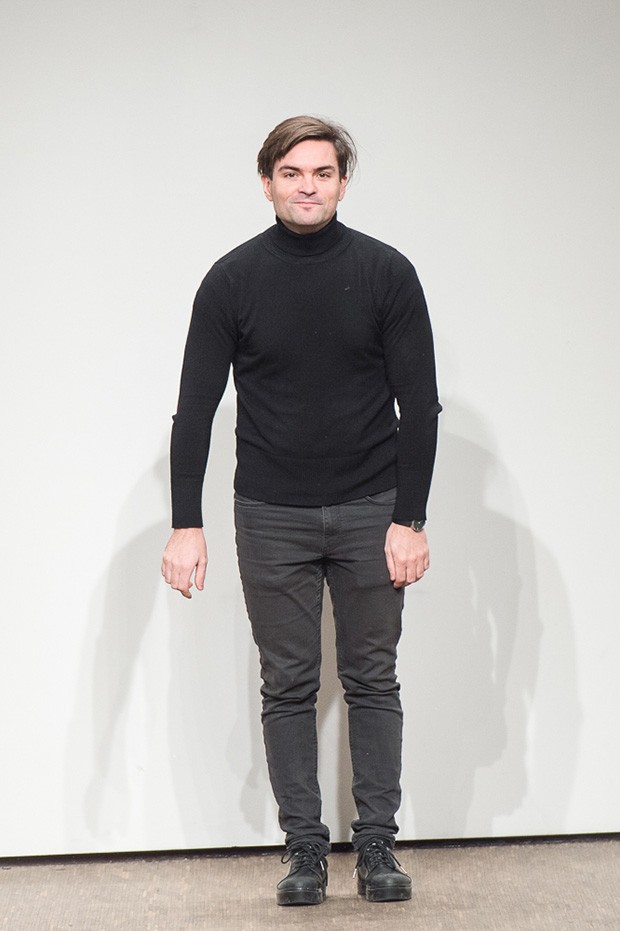 Review by Sussan Zeck for D'SCENE Magazine
All Images Courtesy of IVANMAN