German traditional brand RIANI presented their A/W 2016 collection named "Silkroad Souvenirs" on the 19th of January 2016, the first show day of Mercedes- Benz Fashion Week Berlin. As you might assume by its title, this collection can be seen as an hommage to the old trade roads of past decades. The label invites us to an exotic journey and as curious as we are, we glady followed the labels invitation. Worth of mentioning is also the fact the simply smooth pieces are presented under the slogan "You are unique and RIANI loves you." This inspiration becomes more of an inspiration and takes on new lease of life. RIANI's show is more than any ordinary fashion show, with gorgeous showacts and the most colourful mix of models in all sizes, you feel like being part of their very own party. It is a collection for that independent, strong and unique woman that dares to express her individuality the way she wants. Let us call this a modern- day power play, which is ruled by the woman that wears those precious pieces. Incredibly impressive!
The collection is a vivid mix and match of plentiful impressions, moods and colors. It is literally a cocktail full of emotions and inspirations. Maxi dresses, jumpsuits, oversized coats, sleeveless faux fur coats- we name it, RIANI shows it all. We are travelling with RIANI and our journey is brightly coloured, vivid, multicultural and full of emotions: it is all about eclectic. The fabrics, for instance leather, velvet and chiffon do not dominate the body, but rather vice versa. Cut- wise, various inspirations are creatively united.
Albeit also plentiful adorable accessories caught our attention. Look at those pretty crossbody- bags, the sophisticated sandals, those dazzling belts and tassel earrings! Definitely divine!
RIANI creatively mixes and matches verious ethnic and oriental influences and combines them in the most unique ways. Simply seductive!
The range of colors is graceful and elegant, and so are the collections' inspirations: it is a vivid cocktail of cognac, chocolate, rosewood, scarlet, saffron, creme- white, chatreuse, electric and sapphire. Different tones are often paired in one look. Albeit color families often appear together. "Silkroad Souvenirs" took its inspiration from the '70s and Far Eastern influences.
"Silkroad Souvenirs" is a collection that can be worn at any age and for any occassion. Moreover it can be seen as an ode to celebrate women of all sizes, and as a consequence RIANI also sent some plus size models to present the collection. It stands for acceptance and tolerance of women of all silhouettes. You are unique, and RIANI loves you.
The make- up of the models is focused on the eyes, with eye- liner, eyeshadow and a soft blush (hello '70s!). The hair is kept open with a bun.
Music- wise, pleasure in our ears! Apart of the life performance of "Diamonds" covered by Soulya, the soudtrack list included: Gabriele- Dreams, Caetano Veloso- Come as you are, The Beloved- Sweet Harmony, Anna F- Unbelievable, Kinny- The Love Cats and many others.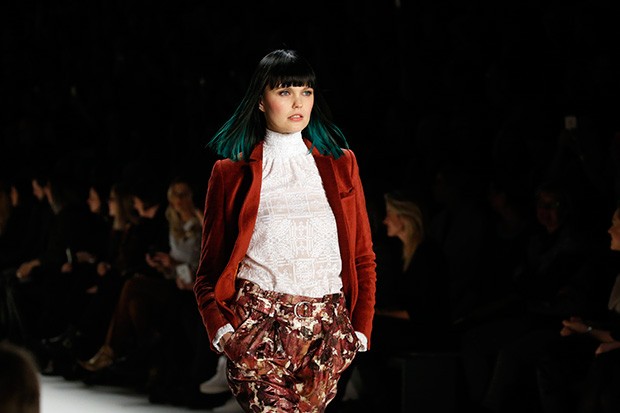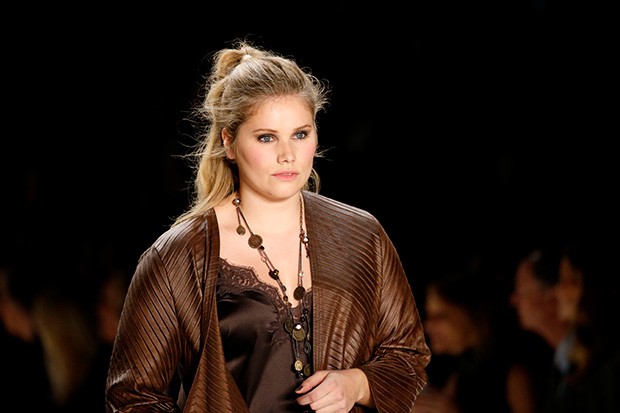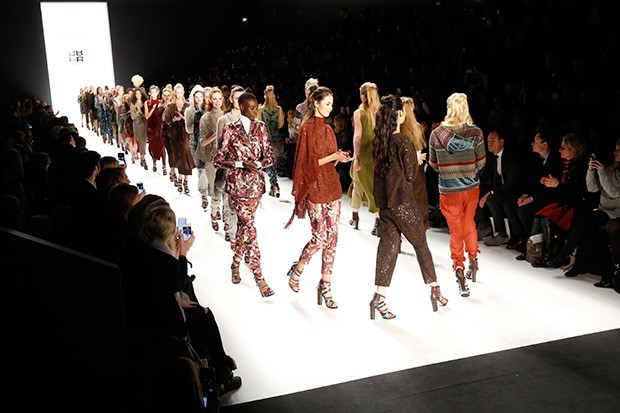 "Shine bright like a diamond
Shine bright like a diamond
Find light in the beautiful sea
I choose to be happy
You and I, You and I
We're like diamonds in the sky
You're a shooting star I see
A vision of ecstasy
When you hold me, I'm alive
We're like diamonds in the sky"
Rihanna- Diamonds, at RIANI performed by singer Soulya
Review by Sussan Zeck for D'SCENE Magazine
All Images Courtesy of Riani