Four of the Best Interior Décor Trends This Spring
|

With the beautiful season of spring arriving, it's the perfect time of year to give your home a refreshing makeover and make sure that it's fully prepared for the warmer months. Whether you're planning a new décor project or want to completely renovate your home, spring is the perfect season to start any home projects that you have in mind. In order to make sure that your home is looking and feeling absolutely perfect just in time for summer, we've put together some of the biggest interior design trends for this spring to provide you with some great inspiration.
Read more after the jump:


Cool Grays
Bright, summery colors are becoming a thing of the past with spring home décor themes, and although it might no longer be gray outside, 'neutral palettes' of putty, pencil and charcoal are leading the way when it comes to interior design this spring. This is great news for anyone who wants their interior décor to last as long as possible, as neutral colors are fashionable regardless of the season, meaning that your home's new look can last you right the way through until next year. Cool gray shades also work well with minimalistic designs, period and contemporary schemes.
Warm Pastels
If you want your home to be alive with the colors of spring, warm pastels are another big interior décor trend that you could opt for. Whilst some pastel colors can be off-putting in many rooms except for a little girl's bedroom, don't let this put you off – many of them can also be quite subtle and pleasing when you use them alongside neutral colors such as creams and grays. If you opt for custom home additions like a kitchen or bedroom extension on the back of your home, pastel colors are ideal again as they are perfect in the summer sun and complement the colors of the flowers and plants outside. Pastels can especially come to live with carefully placed canvas wall art, which you can even customize yourself or with artwork created by your loved ones.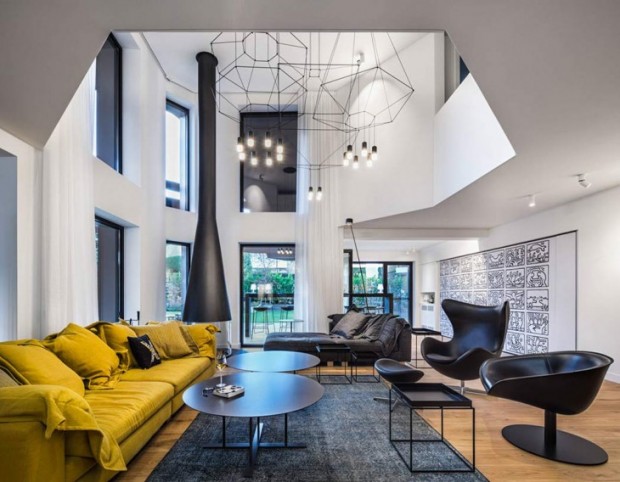 Yellows
Although you might not be too keen on the idea of painting a fully yellow accent wall, there's no denying that incorporating yellows into your home décor is a fun and modern trend for the spring season. Yellow is a bright, uplifting color that looks perfect with the summer sun shining in through your windows, which is why yellow home accessories such as lamps, ornaments, vases, and wall art are set to be big this spring.

Bare Wood
There is something homely and authentic about the use of bare wood when it comes to interior design and décor. One of the best things about wooden home décor and accessories is that it can be easy to source them yourself, and if you're the type who enjoys woodwork and crafting your own home accessories from wood, you'll be glad to hear that it's one of the leading décor trends for this spring. Wood can be used in a range of different ways from sanded and polished wooden floors to distressed furniture and even wall art and ornaments crafted from cut-offs of wood.
Which spring design trends are your favorites? Let us know in the comments.