СПАСИ И СОХРАНИ (Save and Survive) is a theme of Gosha Rubchinskiy's Fall Winter 2016/17 Collection. The designer continues to draw inspiration from the skin heads & punks cultural sentiment from the 90's, combined with the messages in classic Cyrillic script. Gosha stated that this collection is the final chapter of one cycle in his work by replacing classic athletic gear with something harder. The collection features oversized sweaters and knits, with sport double arm holes, as well as hooligan-style scarves, printed suspenders, beanies and belts. The footwear is made in collaboration with Reebok and Vans sneakers.
Save and Survive is a prayer used by followers of orthodox Russian church. This collection puts punk scene in juxtaposition with the traditional Orthodox messages, showing the way of thinking of the new youth.
As per each season the Lookbook is shoot by Gosha Rubchinskiy himself.
Take a look on Gosha Rubchinkiy's Fall Winter 2016 Lookbook: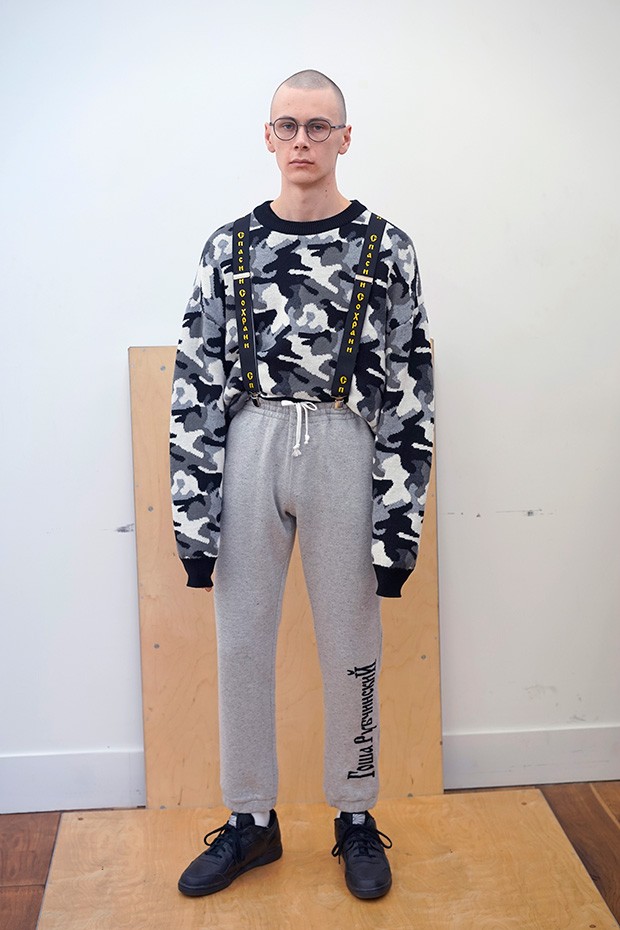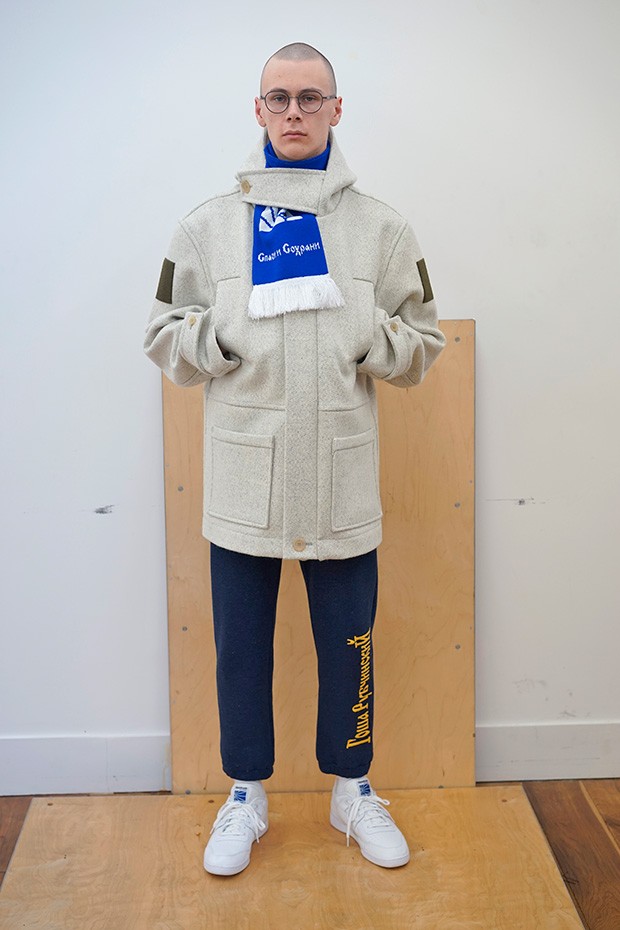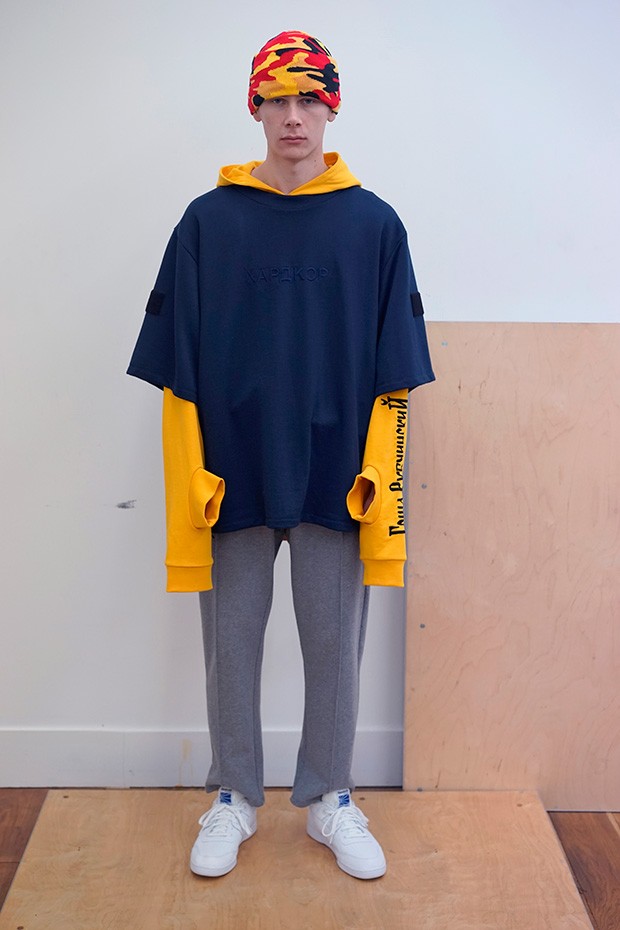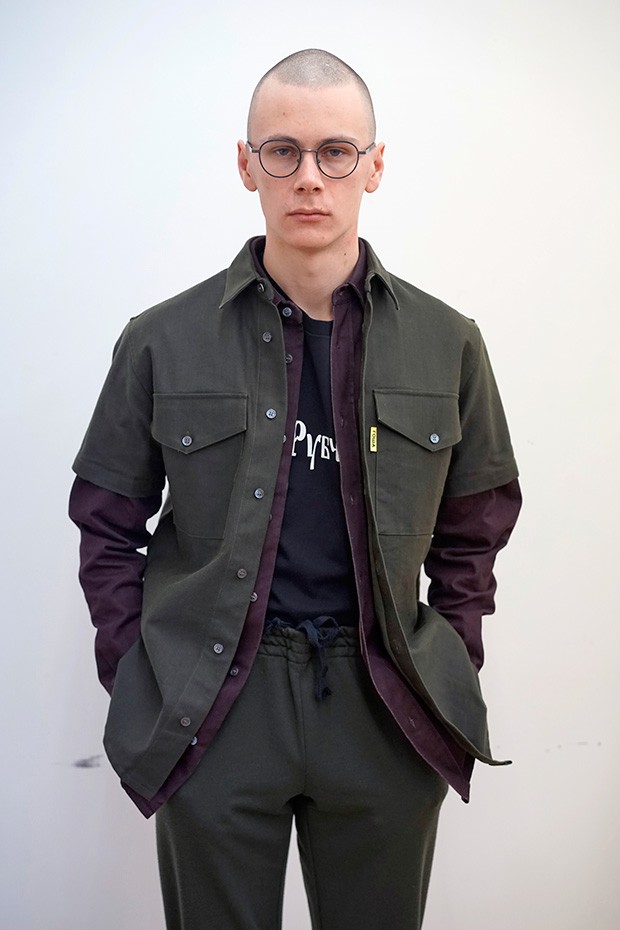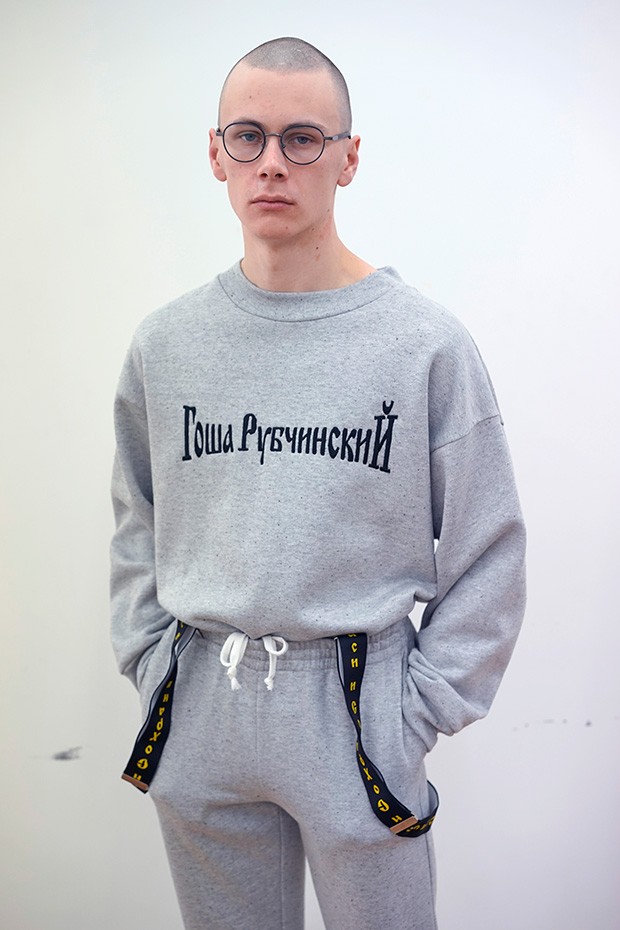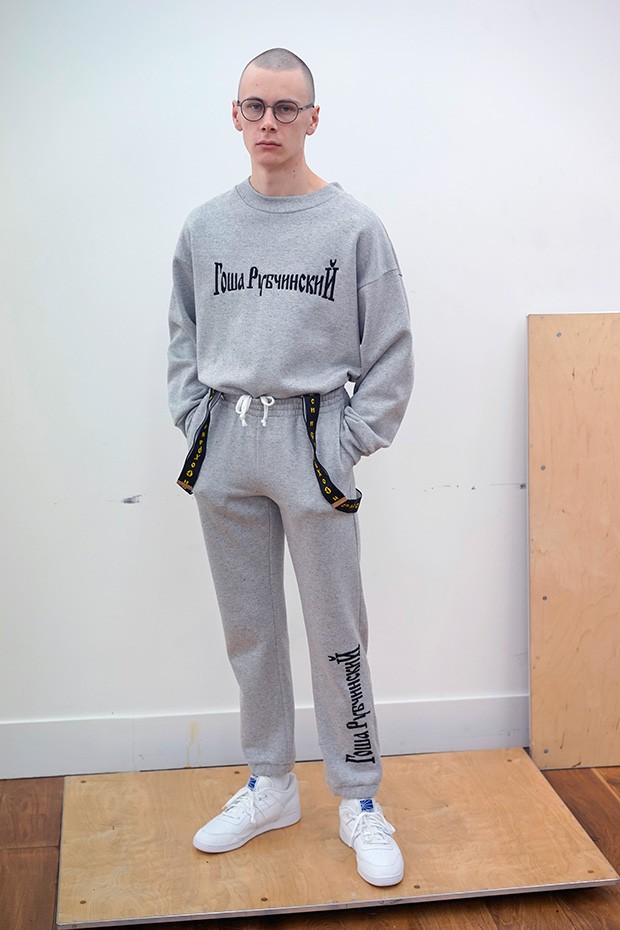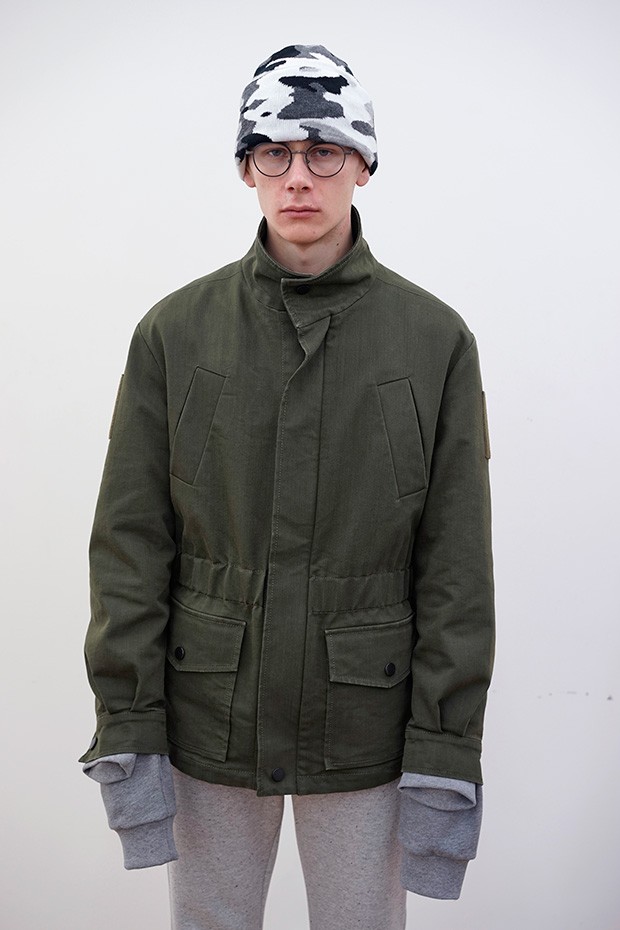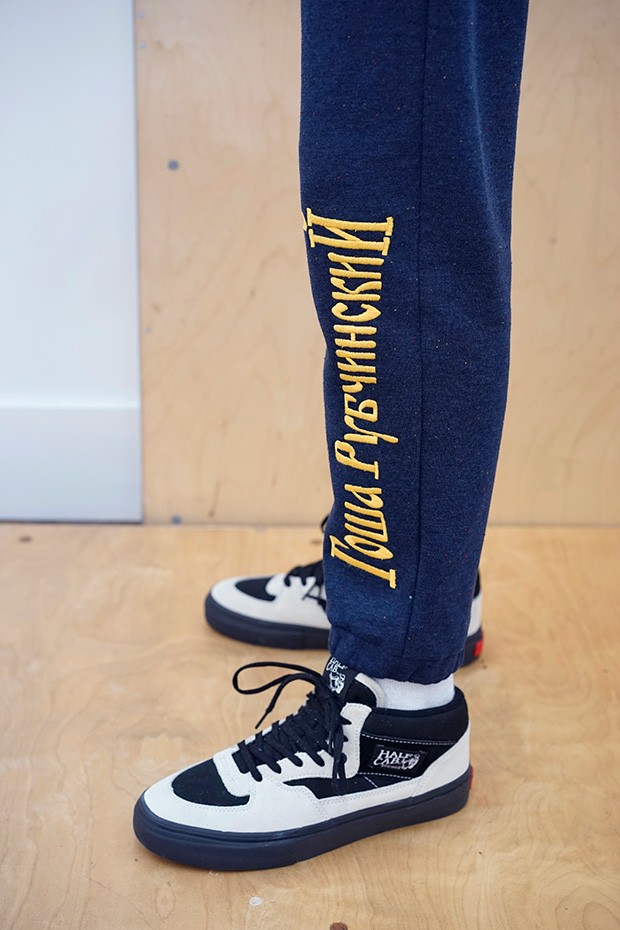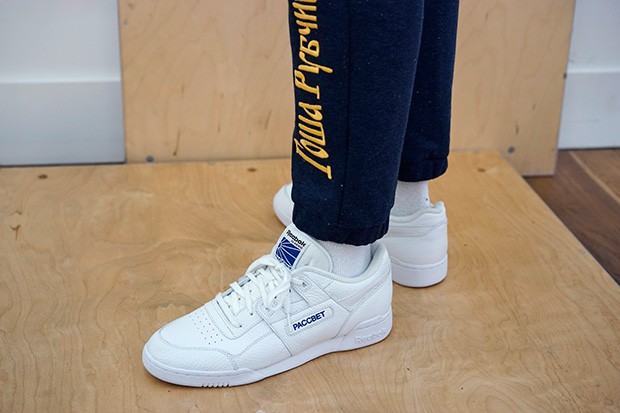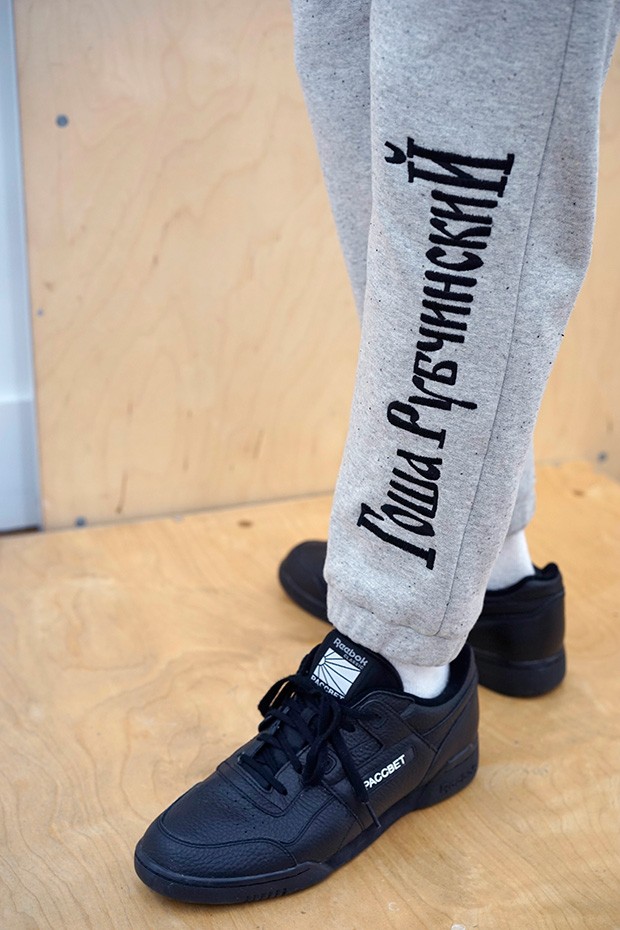 All images courtesy of Gosha Rubchinskiy