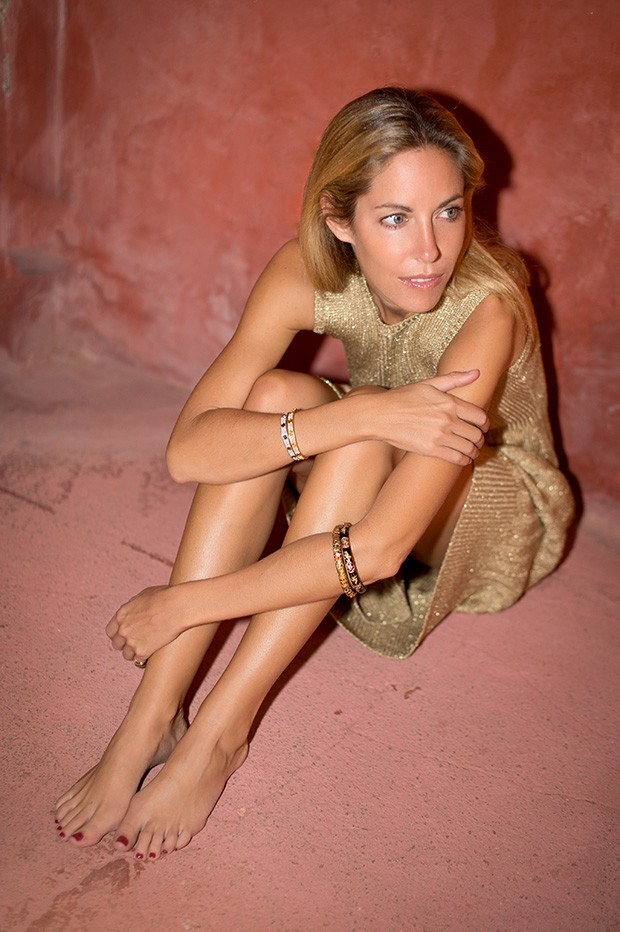 While based in New York breakthrough designer on the scene NICOLE HANLEY is turning heads with her inspiring collections mixed with a sentiment of New York and coveted travel destinations. DESIGN SCENE editor KATARINA DJORIC sits down for an interview with the designer, to talk the fashion industry, everyday life, travel, inspiration and the future of HANLEY.
For our interview from DESIGN SCENE May 2016 issue with Nicole continue after the jump: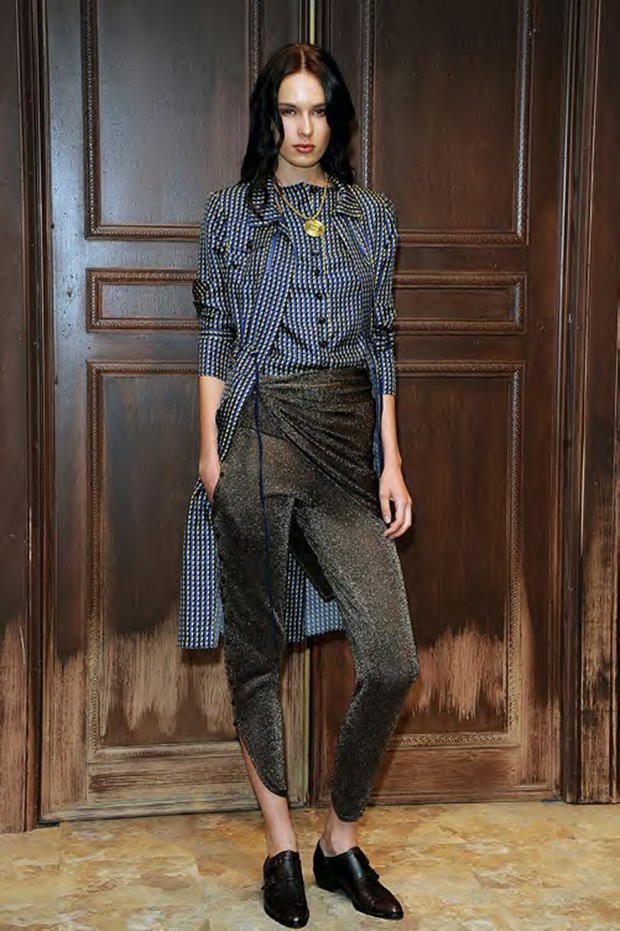 When did you know you want to become a fashion designer?
I fell into the fashion business more by chance and circumstance than determination. During high school and college I spent summers interning in many different fields- and honestly always found a creative outlet and enjoyed my work no matter the assignment. My mind natural thinks through things creatively. While at Ralph Lauren I fell in love with the design process and with hindsight, looking back throughout my life the path to fashion was natural and obvious from the start.
How does your typical day look like? How do you balance your career with your personal life?
I find it is less about balance and more about appreciating the differences each day brings, organizing accordingly and giving 100% of yourself to what is in front of you while keeping in mind your big picture. Each day requires a different rhythm. In an ideal day- my children wake up after 630am, I have time to exercise, have a productive day in the office, have time somewhere for me, spend time with my children, get them to bed on time, perhaps have dinner with friends and get to bed before 10pm with a book in my hand- Mostly, I get 4 of the 8 in any given day.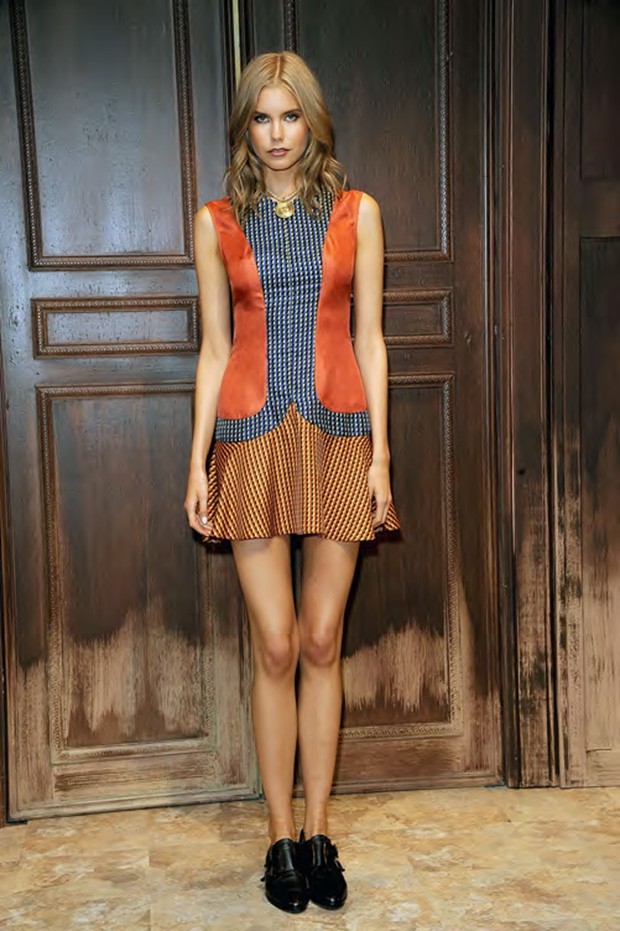 Your collections are inspired by different travel destination. Is traveling also your personal passion?
Traveling is how you experience life. It moves you to engaging in the world. New surroundings both further your growth and understanding of the world while also allowing you to re-appreciate and see the beauty in your own back yard.
Even though travel is important inspiration for you, as a New Yorker how does NYC play part in your design process?
NYC demands a certain sophistication. No matter how "far out" the source of inspiration there is a practicality of life & style that I am always addressing.
Your clothes are elegant and sophisticated, yet comfortable. How difficult is to find that balance?
Thank you- that is exactly what we hope to achieve with each piece- and to make sure that every piece in a collection can be as easily styled within the collection as it can into your own wardrobe and to that, into your life.
Hanley is not only about clothes, but a certain lifestyle as well. Who is HANLEY woman?
The HANLEY woman is on the go- she is living her life first and fully. We want to make sure she looks great, easily, so she can focus on doing….
Who do you want to see wearing your designs?
We have had the great pleasure of so many accomplished women, interested and engaged in the world around them, seeking HANLEY for their wardrobe. There is no greater complement then to run into someone in my designs who was not expecting to see me!!
Your SS16 collection is inspired by artist Enrique Rottenberg's film while the Fall 2016 collection by Prado Museum, would you say the art scene is an important sentiment in your designs?
Art can't help but be an important inspiration in my designs- forever it gives you a perspective of something you might not have seen for yourself or opens you up to a subject in a new way. I think it is important to distinguish your own experience of something and enjoy and consider another's perspective.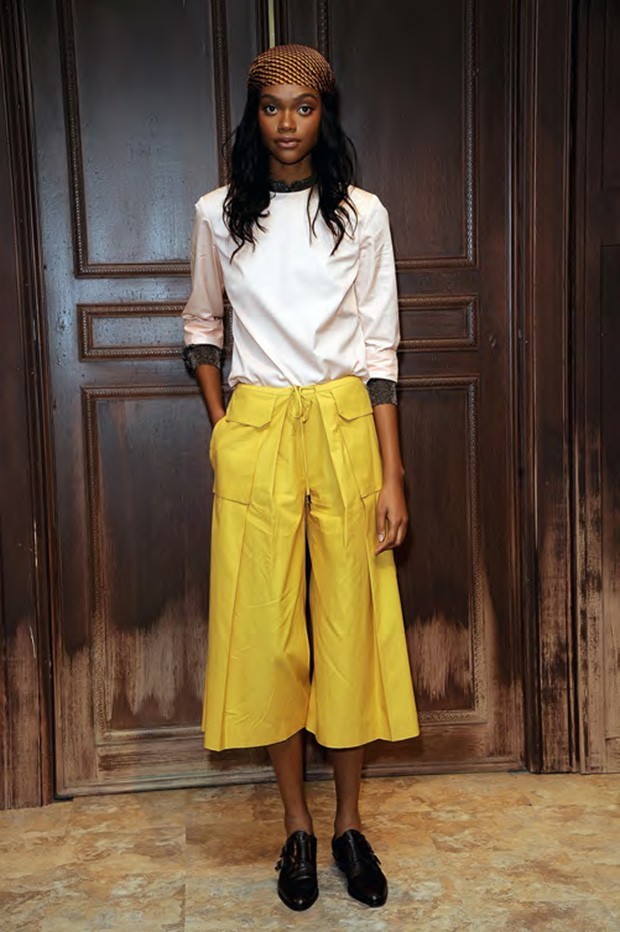 What is your favorite piece of clothing?
A scarf is ALWAYS a good idea and can pull a look together like the best of any accessory.
What are your favorite colors and fabrics?
Our HANLEY "golden mean" color represents an ethos for the brand- we are always seeking in our creations to strike the perfect balance of juxtaposition landing on the ideal moderate between two extremes. Likewise I am not wed to a particular fabric, but love to find unusual ways to use luxurious fabrics- ie. using georgette to construct a cargo jacket.
Name 5 things you cannot live without.
Faith, family, good friends, a cup of coffee in the morning and a glass of wine at night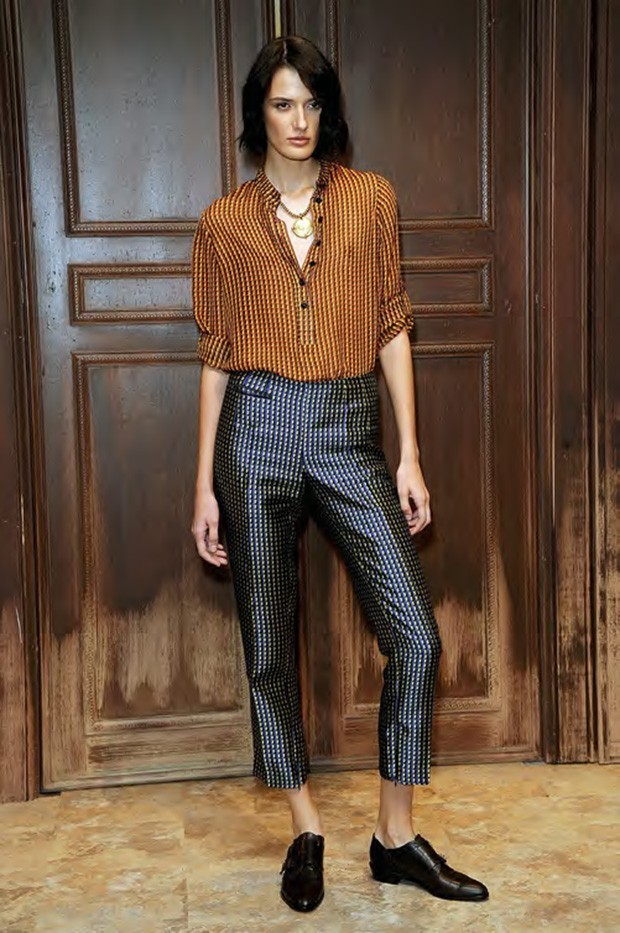 What does the future hold for HANLEY collections?
This Summer we'll open our first boutique in Manhattan on 61st and Madison following shortly with another boutique this year TBD…
Do you have any plans to expand into menswear design?
Absolutely we'll expand into menswear- those ideas are already marinating…
What is your advice for young designers?
Let passion be your rutter, but seek to make any opportunity a potential for your own personal growth. You never know which job or which experience might best prepare you for your future. Hindsight always reveals a path that makes sense you might not have seen at the time.
Nicole shares the inspiring moments from her travels as well as her work and life on her instagram @nhmellon, for the latest of HANLEY follow @HANLEYnyc