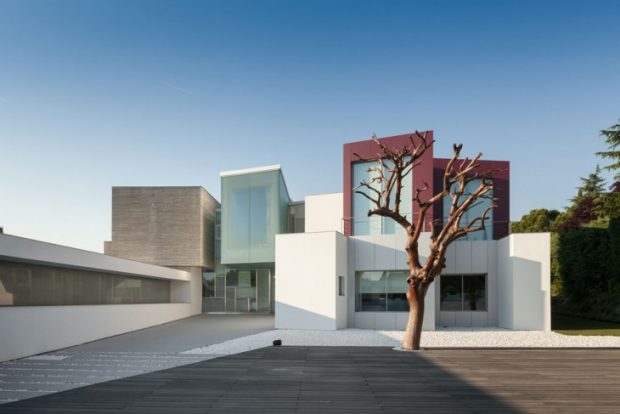 Want to give your house a nearly instant facelift and breathe new life into its curb appeal and exterior appearance? Doing that can be as simple as a new paint job. Many homeowners spend time trying to figure out how they can revamp the look of their outdated or just plain ugly home exterior, yet they don't realize how far new paint can go.
What's important to note about painting the exterior of a home is that you're deciding on a full palette. You want to have a primary color that will coordinate with the color of your roof and the trim, to name just a few of the considerations.
Read more after the jump: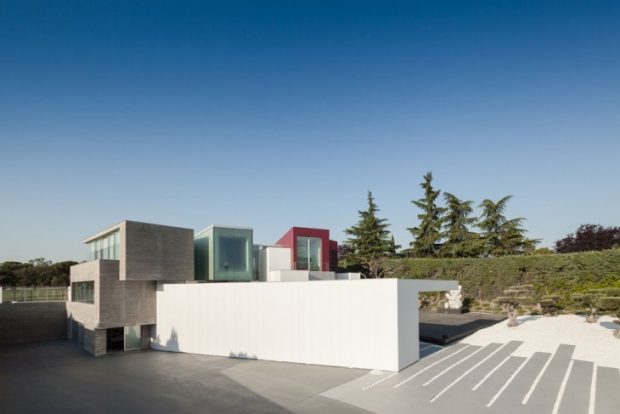 Below are five of the simplest but most important tips to consider when you're giving the exterior of your home a new coat of paint.
Think About the Architectural Style
For a lot of homeowners, when they think about painting the outside of their home they might just consider what they like, but there's more to it than that. An important factor that should weigh into the decision is the style of the home. For example, if you have a very classic mid-century traditional home, you're likely going to want to paint it with colors that are similarly traditional.
Do You Want a Certain Impact?
If your home has a lot of unique exterior design details or is close to the street, you might opt to go with paint colors that are more subtle, since it probably already stands out on its own. On the other hand, if your home is hidden behind trees or located away from the street, you may want to do something that's brighter and is going to have more of a visual impact in terms of curb appeal.
As mentioned at the start of this post, one of your biggest concerns should be choosing a color palette that's going to work well with the existing elements surround your home. You'll have to think about trim, including whether or not you'll repaint it as well. You also want to look at the color of your roof, your driveway, any stonework or brick detail that might exist in your home, and the color tones of any landscaping that m ay surround your house. You want to keep a sense of harmony and not choose a paint color that would disrupt that. It doesn't mean that every color needs to match the others, but that they should all balance and work well with one another. A good rule of thumb is to choose colors from the same family, to create cohesiveness without having a monochromatic palette.
Instantly Add Size
When you're thinking about a new color concept, you can actually make your home appear quite a bit larger just based on your selection. If you go for a light color, it'll make your home look more palatial than the result would be with a darker color choice.
Think About the Neighbors
As a final tip, while you shouldn't place all of the decision-making in the color of your neighbors' homes, it can look nice when the houses that are located near each other are painted complementary colors. Too much contrast can make your home stand out, and probably not in the way you'd like it to.
Images: House H in Madrid photographed by Joao Morgado