Ever Since the trailer dropped for the Ghostbusters reboot the internet went into meltdown mode. Some people like myself were excited for an all female reboot and some cried and carried on like sexist cry babies….Boo Hoo ya gonna call?
This Ghostbusters film is fun, colourful and exciting to watch.
Thousands of people were rooting for this film to tank in reviews and for audiences to shun the very idea WOMEN could replace fictional MALE characters. With pleasure I say, all the naysayer trolls can root for something else to fail!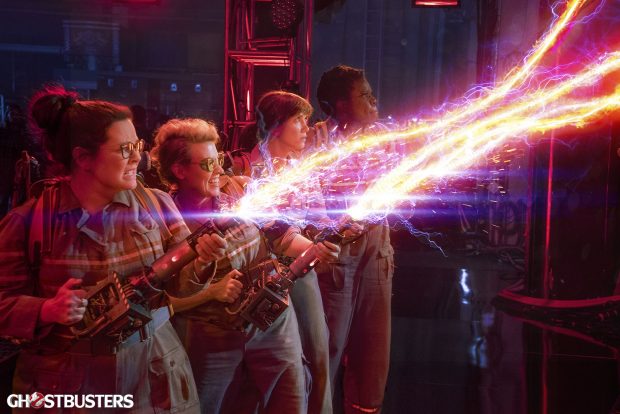 The casting is likely the strongest aspect of this film. Kristen Wiig, Melissa McCarthy, Leslie Jones and Kate McKinnon have great chemistry and bring in lots of genuine laughs despite its PG13 rating. Rather than ignore the online hate, writer and director Paul Feig opted to take comedic jabs at the attention it received.
RELATED: FIND MORE CINEMA REVIEWS ON DESIGN SCENE
Visually Ghostbusters is a vibrant and electric feast for the eyes. The set painting and textures are gorgeous and the CGI is colourful and stimulating. I always hope and pray for more practical special effects but I can appreciate the detailed graphics. Feig lets every star in the cast have a balance of comedic and warm moments. Kate Mckinnon and Kristen Wiig were personal stand outs who had a lot of great moments of dialogue and body language. Chris Hemsworth had some fun moments and wasn't wasted as a sexy set piece.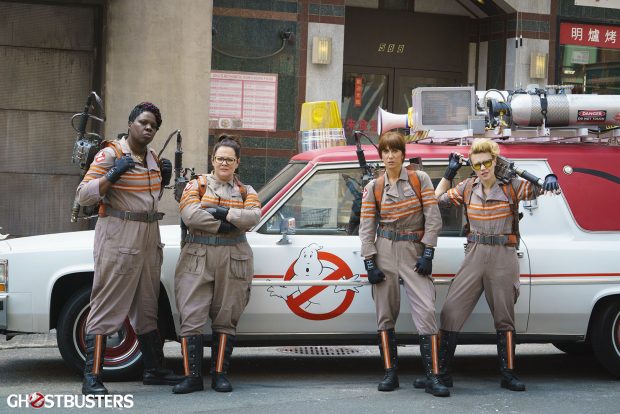 The film knows its audience is familiar and didn't waste time getting into the action The pacing was fast and didn't stall heading into the third act. I was impressed with how tactile the action felt. These Ghostbusters are equipped with an arsenal of weapon gadgets and the fighting is more hands on than its predecessor.
What didn't work for me were the many cameos and winks to the original film. One or two is is fun but a few only reminds you this film is a reboot. The strength of the cast chemistry almost outshines the mythology. Staying in the same lane as the first film only seemed to limit its potential to stand out on its own. I also truly disliked the new cover of "Who Ya Gonna Call" but thankfully the original version is also in the film.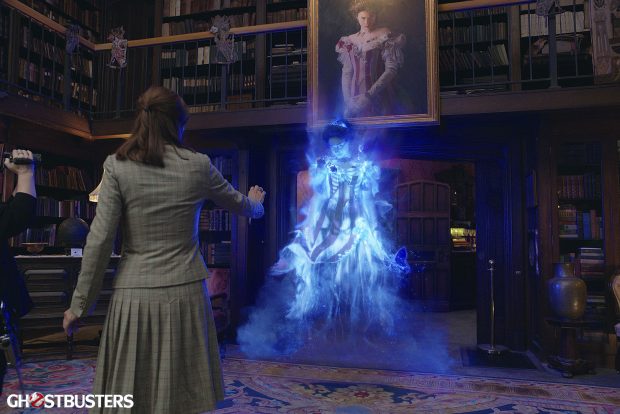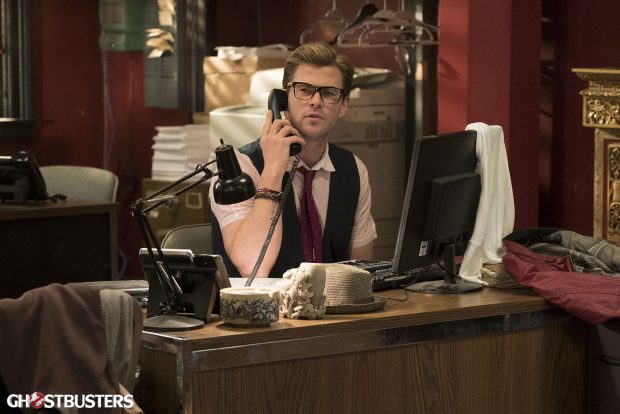 Ghostbusters is a worthy summer blockbuster with a welcome feminist take on getting rid of pesky ghosts in New York City. A new generation of girls and boys are going to experience some of laughs and fun the original had. Older audiences might be more conflicted and over the onslaught of reboots this summer but this Ghostbusters is anything but ghastly!
If there's something strange in your neighbourhood…it's likely just internet trolls.
Review Written by Matti Bygod – @mattibygod