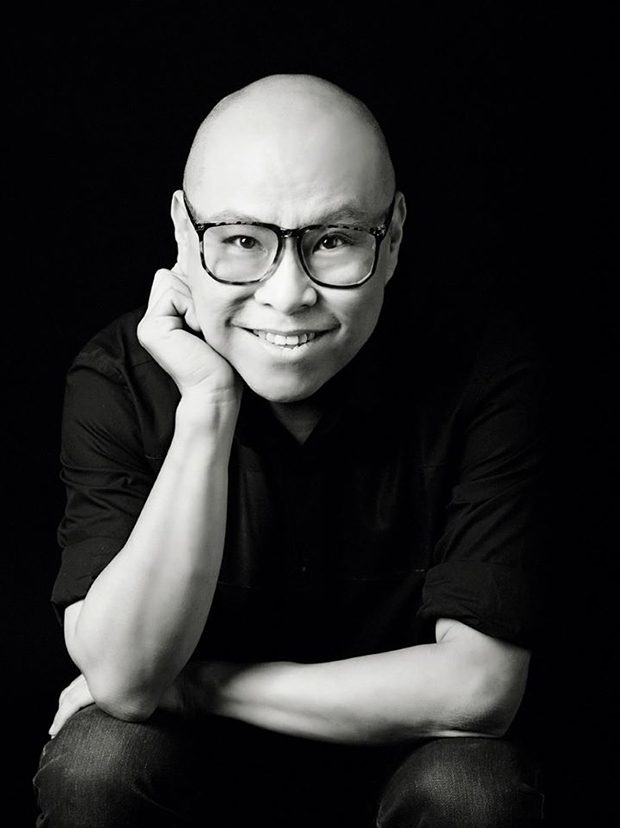 Revered as an established fashioner couturier with twenty years in the competitive fashion scene, Frederick Lee's novel approach of experimenting with unconventional materials when it comes to crafting a runway look makes him one to look out for when fashion season rears its head around on us all.
His extraordinary fashion designs are reflected by the long list of accolades he has under his belt, including but not limited to Designer of The Year Singapore Fashion Awards in 2004, Cleo Fashion Awards Designer of the Year in 2006 and Asian Top Fashion Designer in 2009 by Fashion Asia China. Above all else, Frederick was anointed as a member of the Asian Couture Federation in 2013 alongside renowned fashion designers Guo Pei and Michael Cinco.
Read more after the jump: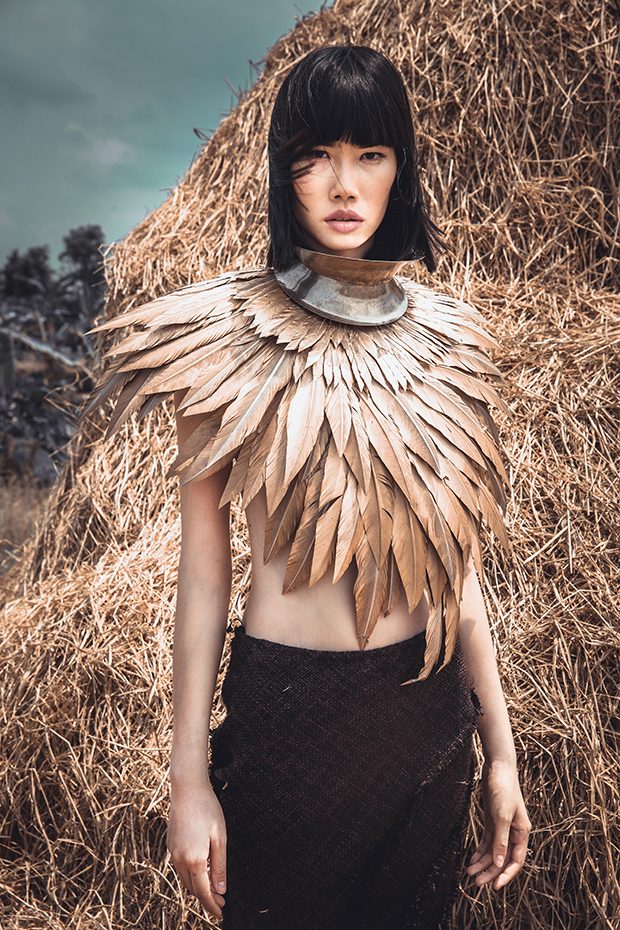 Beyond fashion, his theatrical versatility translated seamlessly to fit commemorative events and also drew in audiences for his stunning performance attires. Thus, it was unquestionable that during the inaugural Youth Olympic Games, Frederick was appointed Director of Costumes.
With an insatiable appetite when it comes to the production of apparel marvels, Frederick Lee will and always be at the forefront of representing and redefining beauty.
How would you define fashion as a performance art?
My clothing is a medium of expression, a representation of certain phenomena, I use it to depict topical events and subjects, and plays on the interactivity of bodies, images and sounds. My work challenges established codes of what represents the fashionable body and I make challenges through dynamic struggles of parody, humour and inversion. When I present my collection on the runway, I transform my catwalks into surreal installments where the clothing and the models were only part of the theatrics.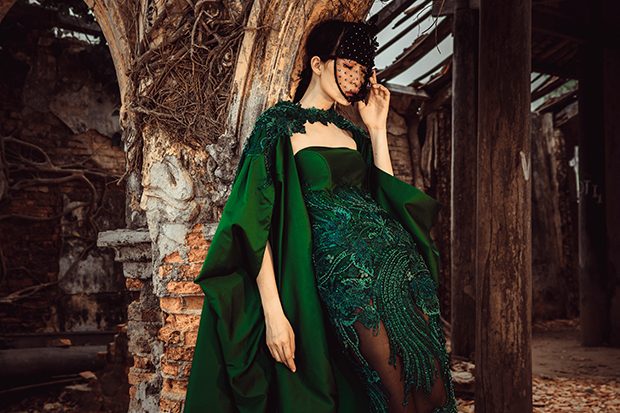 Why are difficult and unconventional materials often your choice of medium for your fashion designs?
I believe difficult roads often lead to beautiful destinations. I own a book entitled "How To Be Successful at Anything " and it has only a single page inside it's just two words – "Long Practice".
What are your opinions of the local Singapore designer scene in general?
There's an incredible amount of talent and creativity here in Singapore and there's no reason why the next hub of fashion shouldn't be Asia. In the past couple of years local market has seen an increase in the number of quality home-grown fashion labels that are the seeds of emerging indigenous fashion industry. As the economy is rising, so does the market in which fashion is consumed. The Singapore fashion scene is improved due to its emphasis on its consumers.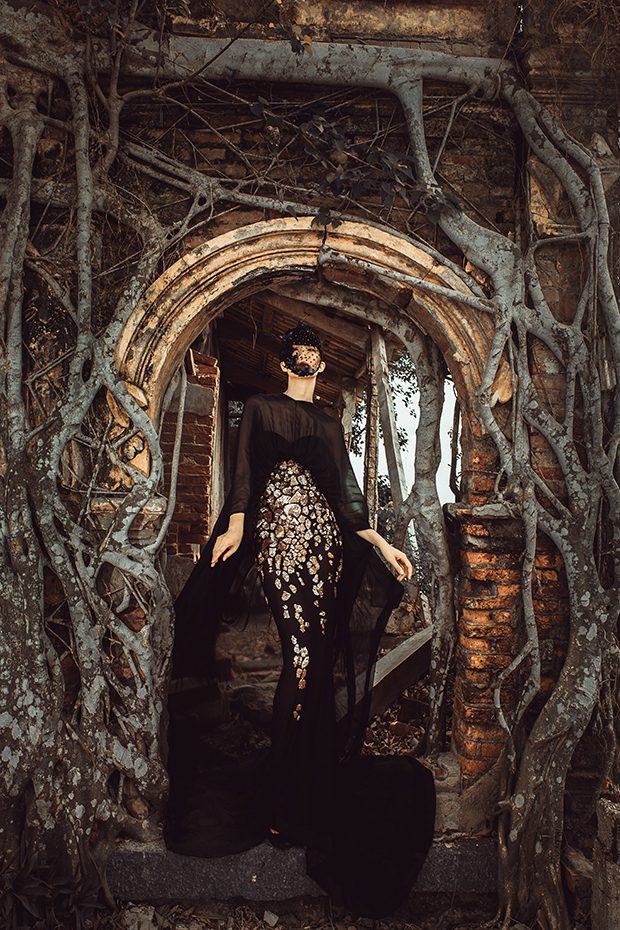 What are the main sources of inspiration you draw ideas from when it comes to designing?
There is something beautiful about the creative process, the birth of an idea and the commitment to creation. I am always curious about the world, balancing a complex life and wishing to contribute. Making a dress is like mediation and as a practitioner of creativity rather than as an instructor of it I am certain that there are many ways to get the creative juices flowing and the one that works best for me is visualization. I design based on the concept I have in my mind, which usually springs when I am relaxed. I start to sketch, which allows my subconscious thoughts to flow onto paper. It's always a surprise to see how the design develops. In terms of executing the design, I have worked hard to master the technical side, so I have an idea of what is possible and how to do it right. I need to understand every part of the process, from the foundation to the finishing touches.
There is nothing more important than the integrity of the design from an artistic standpoint. Quality is everything.
What sets you apart from other fashion designers?
I create garments that reflect 'moments' and dreams rather than worrying about finding the next best-selling commercial design, I believe in individuality and diversity, to create, to ignore conventions and to do away with the rituals of seasonal demands . Wearing a Frederick Lee creation will bring together the extravagance, the glamour, the wit and originality. I made clothes for the sense-sealing woman, seductive, confident and feminine who are enchanted by bold new ideas; never a dull moment in her life.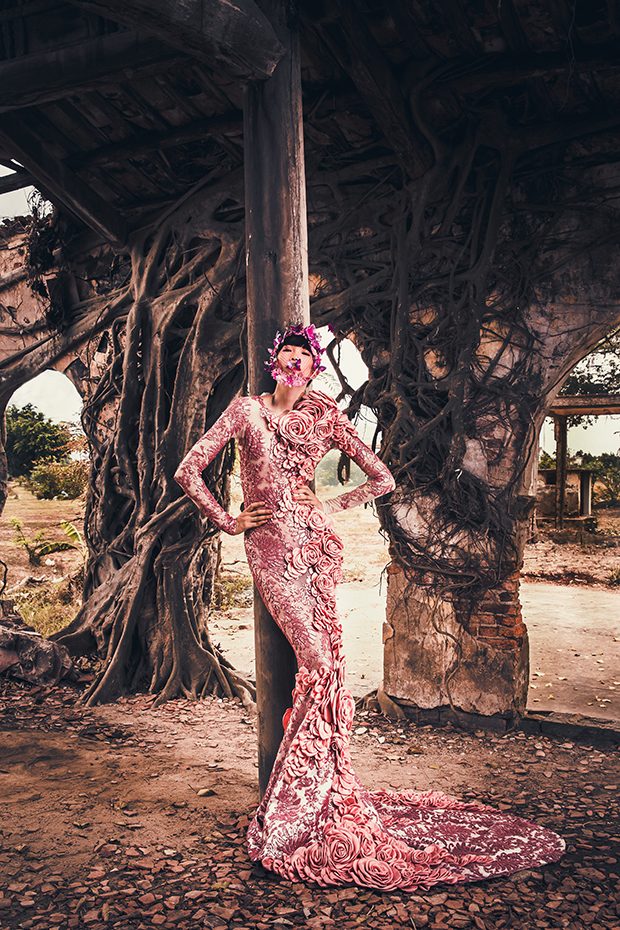 How important would you consider the idea of a fashion brand hosting a fashion show bi-annually or more?
Fashion shows play a prominent role in marketing the clothes manufactured by the apparel industry and fashion shows are regularly conducted to express and communicate to the audience recent fashion trends. However fashion trends and styles change from time to time and fashion shows facilitate in achieving the attention of potential customers and help to highlight the overall consciousness of the public. Fashion marketing is essential to provide exposure to the different trends and styles of clothes and to inform the people about the current changing trends that appeal to the customers so that they purchase the products in the end.
Name an international fashion designer you admire and provide a reason why?
There are many great fashion designer that have inspired and influenced my work . Top of my list is Spanish -born French couture designer, the late Cristobal Balenciaga who was credited for changing woman's silhouette. Balenciaga was revered as a couturier of couturiers who created astonishment with his collections and the mastery of cuts. I respect that kind of integrity and his creative ideal.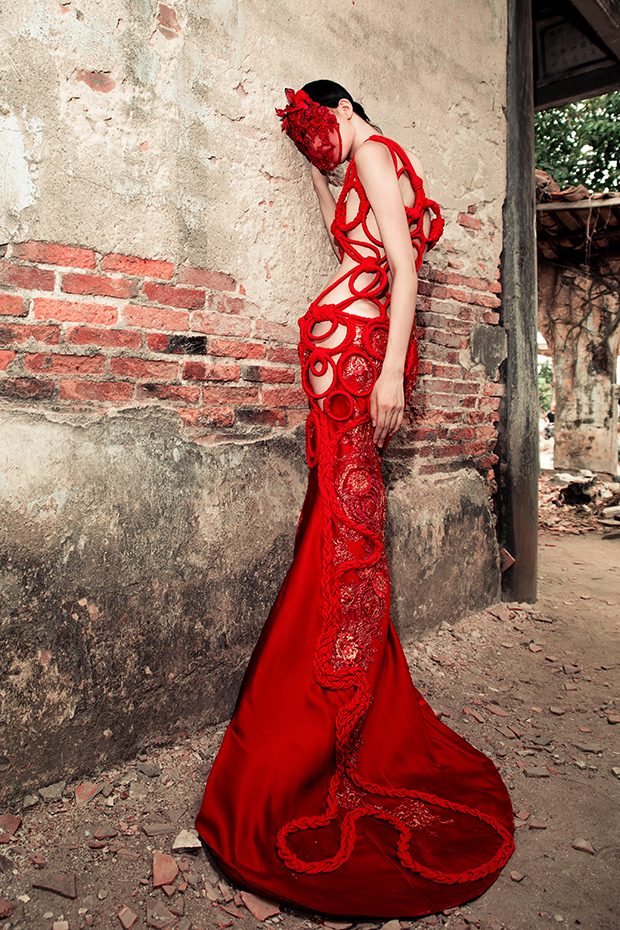 Which regional countries would you consider emerging fashion cities?
With Asia being the world's most significant emerging economy, it is unsurprising that Bangkok fashion industry should develop correlatively. A number of European and American designers have established a presence in Asia, who now feature on Bangkok's biannual fashion Week program alongside some of Thailand's own most promising labels such as Issue and Flynow.
Describe your design aesthetic in three words.
Radical; Unorthodox; Idiosyncratic.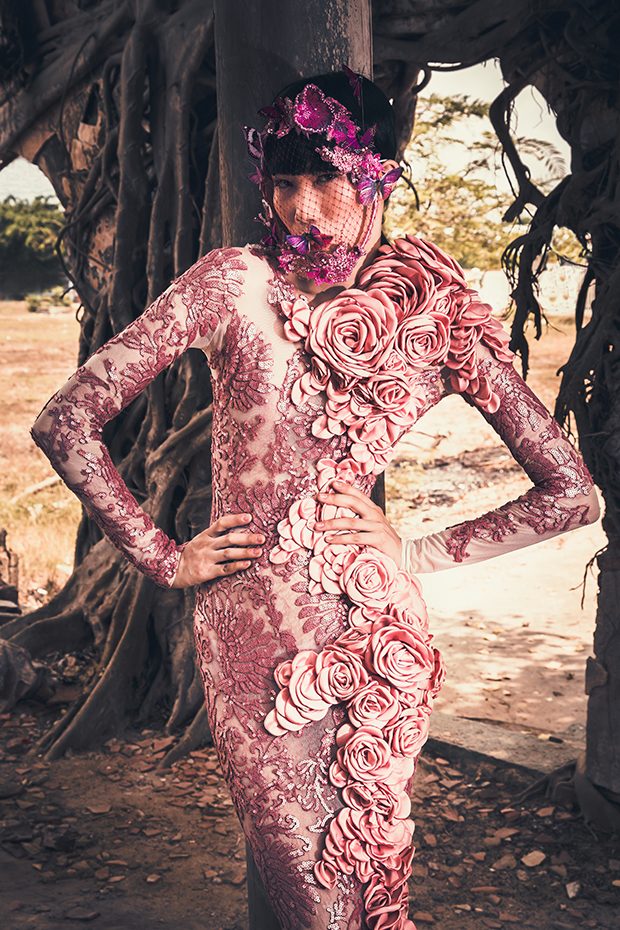 What are your plans for your business in the near future?
In the near future, I passionately believe that the innovations of couture will continue to set the modern standards of clothing designs and I will continue to do what I love most .What I do best that is to present an exciting new perspective on the world of couture. I am an incurable romantic and I feel that my duty is to give woman a dream, I have dedicated my whole working life to the creation that will enhance their beauty and bring them moments of joy to their lives.
Interview by Joe Tan