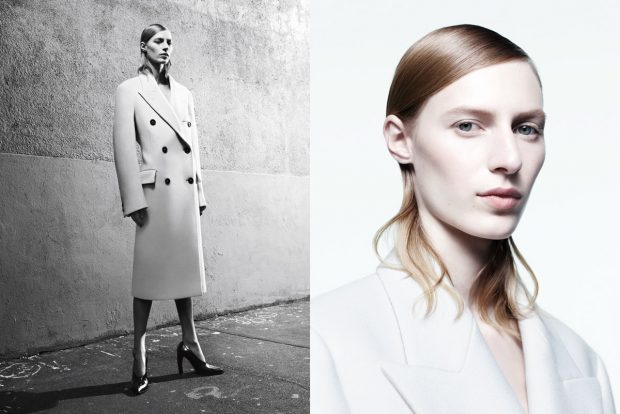 Discover Jil Sander's Fall Winter 2016.17 advertising campaign captured by fashion photographer Willy Vanderperre with supermodel Julia Nobis and up and comer Jonas Gloer. Styling is work of Olivier Rizzo, with beauty from hairdresser Anthony Turner at Art Partner and makeup artist Lynsey Alexander at Streeters London. Art direction by David James at Art + Commerce.
RELATED: Jil Sander Fall Winter 2016.17 Collection
In the new womenswear collection strictness meets sensuality, with understated but bold tone, and extreme proportions. Dresses design a lean, elegant figure, with asymmetries and folds that create a sense of unraveling. Thick, compact fabrics – felt, glazed wool, wool/lame blends – contrast with the sensuality of silk and velvet. The silhouette is decisive and vertical, with an emphasis on artificial surfaces. Color palette, that house of Jil Sander used to highlight the idea of severity as glamour contains amalgamation of greys and blacks with dashes of white and metallic pink.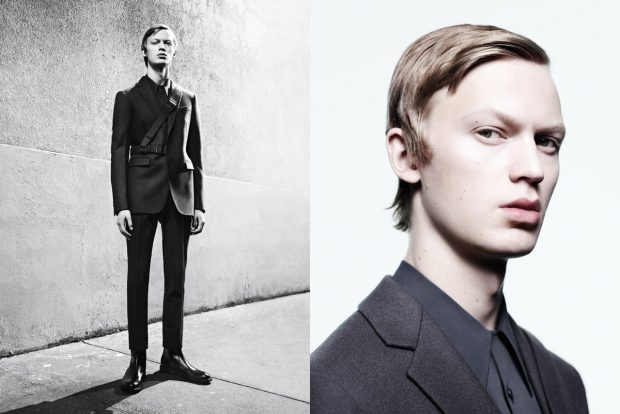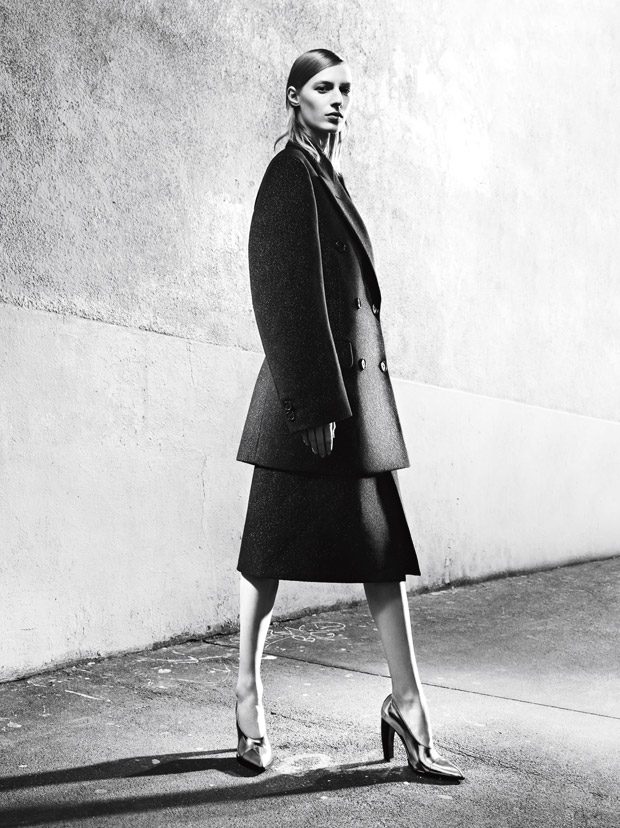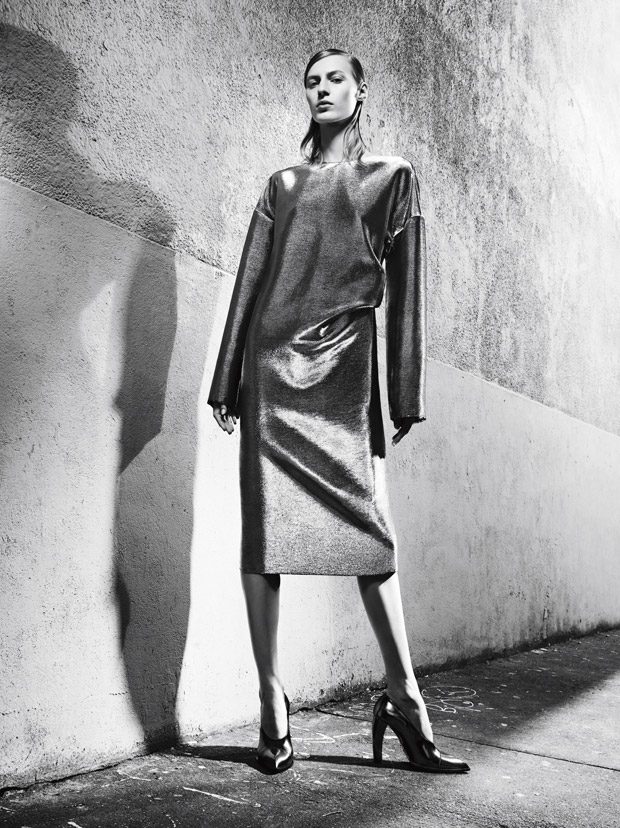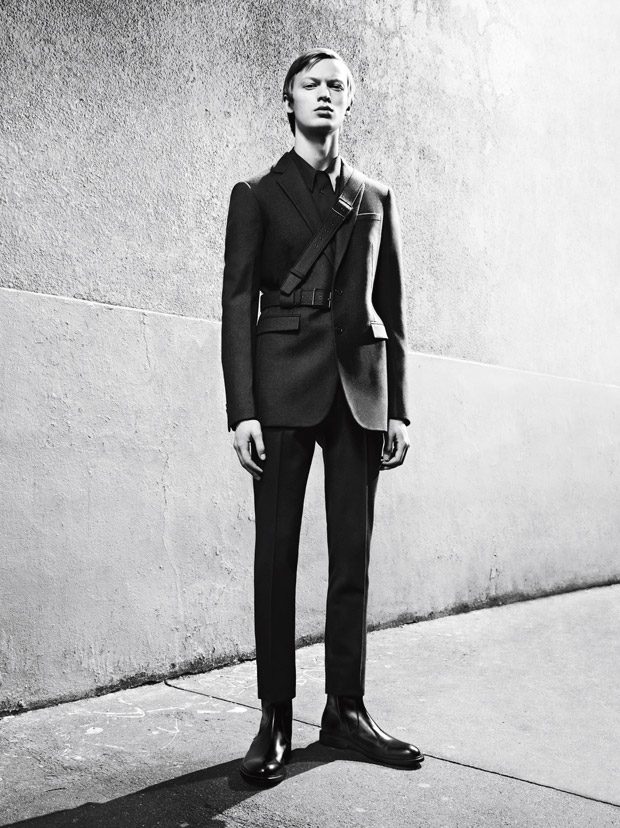 Images courtesy of JIL SANDER