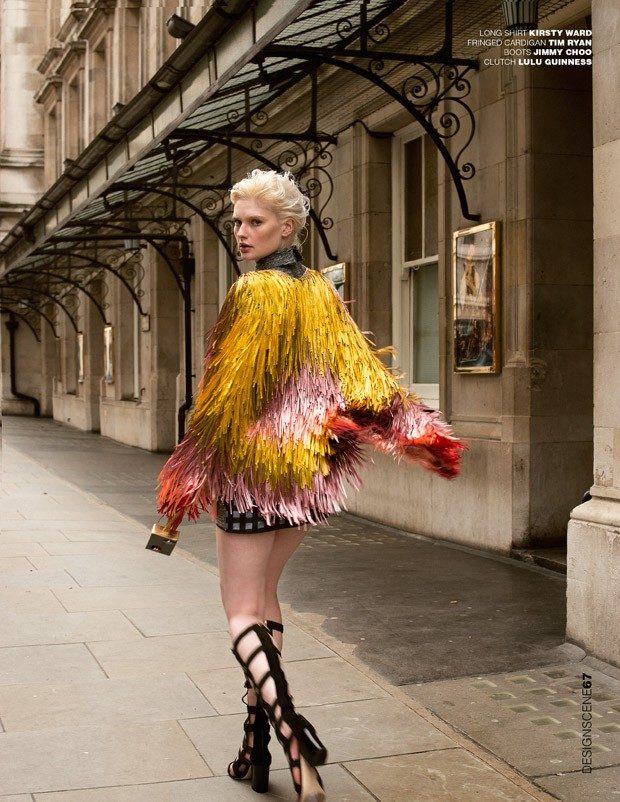 Are you a lover of all things fashion? Do you stalk fashion sites, check out runway shows, and even watch reality shows like "What Not to Wear" and "Project Runway"? If you've answered yes to these questions you might enjoy a passionate career in the field of fashion. Starting a career as a personal stylist would allow you to see many facets of the fashion world so that you could grow into your passion over time. Not sure if you have what it takes? Here are five characteristics of a good personal stylist.
Helpful Skills to Have:
Though you can become a personal stylist without any formal education, it always helps to have a few key skills under your belt. As a stylist you will be helping individuals to look their best. This essentially means that you need to know more than just how to pair a nice shoe with a cute blouse.
You may need to get formal training such as taking a few courses from a cosmetology school so that you can learn the basics of makeup and hair as they coincide with clothes. You may also need to take a few art or fashion courses so that you can study various colors and patterns as well as the history of fashion in general which can help you in the long run when helping clients.
Read more after the jump:


Good Fashion Sense
If you're going to be a personal stylist you're going to need to know a lot about how to match colors and patterns to create the perfect outfit. You must not only know about the latest trends and brands for celebrities, but must have a broad understanding of fashion brands, various trends, and styles (as every client has a different personality). A person with good fashion sense knows what looks good on people, what materials are best, and what will complement their best features.
If you don't possess a good sense of fashion as it was described above, do know that it can be developed over time. You can start by watching fashion related shows, checking out magazines, and even viewing blogs to get a feel for what's hot and what's not. As you start working with more clients you'll begin to see how certain trends, colors, and materials match various personalities and body types.
Have a Real Understanding of Body Types of Face Shapes
The type of fashions you recommend to your client will greatly depend upon their body type and the shape of their face. The wrong materials could make someone look bigger than they really are or accent areas of the body they're not keen on showing. The wrong hairstyle or hair color could make someone's face look longer or wider than it really is. Therefore, you'll need to have an idea of how to style your client based on their body and face.

Great Interpersonal Skills
In the world of fashion you're going to be dealing with a lot of different personalities. You could work with clients who are very open and easy to communicate with and you'll also have clients who are more reserved and unsure. Interpersonal skills, are vital so that you know first, how to interact with various personalities, and second how to style them according to their personality.
A Forward Thinker
Clients hire you to make them look good. They want to stand out from others and feel good about it. Therefore, you need to be a forward thinker. You need to know how to go beyond the trends in a way that suits the needs of your client. You essentially need to be a forward thinker.
Being a personal stylist is a great way to enter into the fashion scene. You get to learn about fashion from various different viewpoints as you strive to make your clients look and feel great. If you have the above traits and you love all things fashion, your calling may be closer than you think.
Images from LONDON Style by Oli Kearon & Sylvester Yiu for DESIGNS SCENE Mag