Actress NATALIE PORTMAN proves she's the ultimate DIOR Girl becoming the face of ROUGE DIOR – The New Lipstick. Portman taking part in the campaign officially released today, has teamed up for the video shoot with the celebrated young film maker talent GORDON VON STEINER. The team shot the campaign on the streets of Paris, with Portman's new lipstick taking the spotlight alongside the beats of James Brown's I FEEL GOOD selected for the soundtrack.
The new lipstick by the french fashion house features 15 long wearing matter formulas as well as 35 luxe saint in five shade categories. The shares are Extreme Mattes, Splendid Corals, Natural Nudes, Iconic Reds and Stunning Pink. Portman is joined for the eye-catching campaign and the promotional videos by the Image Director of Dior Makeup Peter Philips.
Who better to talk the lipstick than Natalie Portman who below in her interview tells us more about her beauty routines and more. Also do not miss the new images and the just released DIOR ROUGE VIDEO starring Natalie Portman:

How many lipsticks do you own?
Too many to count! You can never have too many options.
What is your biggest lipstick memory?
In Star Wars, when they made the Kabuki lip on me, I understood the aesthetic they were going for with the entire character from that lip.
What would you do if you realized someone had lipstick on their teeth?
I would point it out to them quietly, women should always be looking out for each other.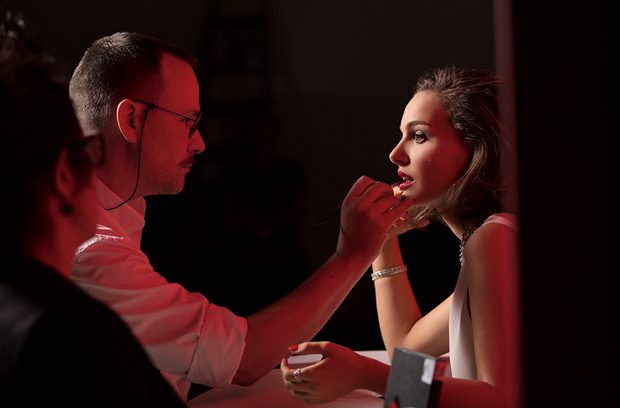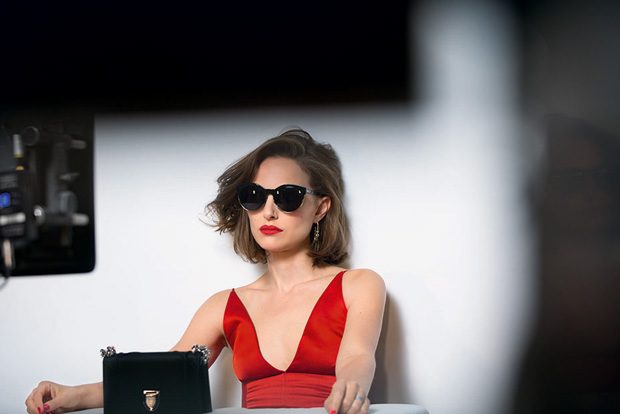 Any personal beauty tips that you can share with our readers?
When I'm not working, I like to keep things simple and less-is-more. I use minimal coverage, apply a primer, and try to wear more neutral tones, because I want to allow my skin to breathe when it can. I also use sunscreen every day–and the Dior Bronze one smells amazing. Ultimately, the best beauty routine is a good night's sleep and plenty of water. Rested, hydrated skin always looks best.
So, how about any beauty obsession?
Moisturizer. I always make sure to moisturize my skin, in addition to using lip salve — especially on days when I am not in full makeup for work reasons.
When was the first time you wore lipstick?
The first time I probably wore makeup was when I was shooting The Professional. The makeup artist used all natural things, like beet juice mixed with rosewater for my lips and cheeks, because she didn't want to put makeup on a kid.
What is the best makeup tip you learned from a makeup artist?
Using lipstick as a blush it's a great trick when you want a different color and fresh shine on your cheeks.
You are the face of both Miss Dior and Rouge Dior. As Miss Dior, what do you think would be her favorite shade?
The 047 Miss its a pretty pink which was actually inspired by the fragrance, a "perfume that smells of love."

What is your most memorable moment working with Dior?
I think when we filmed at the Hotel du Cap for the Miss Dior campaign, it was so luxurious and incredible. It felt like the golden days of movie making to have something so lavish.
What is your favorite Rouge Dior color and why?
I love the pinks and nudes, but also love the classic reds of Dior and the matte version of the famous 999.