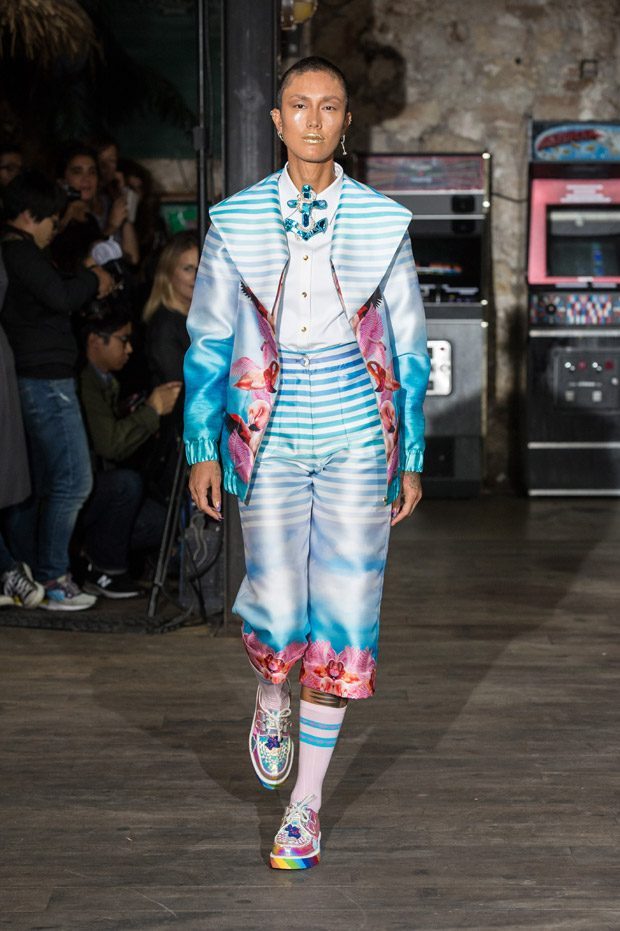 In the midst of numerous internationally acclaimed fashion designers, a good number of Indian designers shone through with their beautiful work. Here are a few of these Indian designers you should follow.
Manish Malhotra

At age 50, he is one of the most successful fashion designer in India. His designs are worn by leading Bollywood stars, on and off camera. Apart from winning several awards over the years for his extravagant and vibrant Indian designs, his clothes have also been admired overseas and worn by stars like Reese Witherspoon and Kate Moss.
Read more after the jump:


Tarun Tahiliani
Tahiliani, along with his wife, founded Ensemble back in 1987. Since then, his signature style of fusion between European and Indian aesthetics never looked back. His clothes are celebrated across the globe for their sheer artistic appeal. Even the British heiress, Jemima Khan, wore one of his outfits to her wedding.
Masaba Gupta

One of country's youngest designers, daughter of actress Neena Gupta, is widely known for her modern take on traditional Indian clothing. Her signature style includes the use of Hindi and Tamil scriptures or letters onto her work. She is noted for her unique use of cotton and Muslin and had won many international awards.
Ritu Kumar
Ritu Kumar is one of the pioneers of the Indian fashion scene. At age 71, she has 27 stores across India. Her designs, which focus mainly on natural fabrics and weaving techniques from the finest craftsmen in India, are sought after and appreciated by numerous celebrities home and abroad. She has won several awards, including India's Padmi Shri Award for her contribution to the fashion industry.
Payal Singhal
Prodigal child, Payal, showed her knack for fashion at the age of 15 when she took home the Shopper's Stop Designer of the Year award. Daughter of award-winning Dinesh Singhal, she now owns a self-titled label with shops across the world, including Hong Kong, Middle East and the USA, which produce custom made attires for occasions like weddings along with less traditional contemporary designs. She is highly influenced by South Asian styles.

Manish Arora
Delhi based designer, Manish Arora, launched his self-titled label back in 1997 and has since become a prominent figure in the international fashion scene. His bold, vibrant and unique contemporary take on Indian designs have intrigued fashion lovers all over the world, including giant stars like Katy Perry and Lady Gaga. He was appointed director for women's wear in Paco Rabanne back in 2011, although he left the post in 2012. Some of his famous works are displayed in museums across the world.
Kanika Goyal
After working for high-end brands like Prada and Marchesa, Goyal decided to start her own label back in 2014. Her intense focus on curiously minimalistic designs goes well with asymmetrical shapes and patterns. She has already established herself as an upcoming champion in the Indian fashion community.
Sabyasachi Mukherjee
Hailing from Kolkata, Sabyasachi Mukharjee is well known for his beautiful ethnic designs which are usually inspired by his hometown. He has won many awards and has established himself as one of the most important figures in the Indian fashion industry. He is well loved by the Indian film industry, many of whom have adorned themselves with his gorgeous dresses.
These are a few Indian designers to get started on. But with an abundance of raw talent emerging each year, there will surely be more to come. So next time if you want to catch a glimpse of these amazing designers, plan a trip and book a flight to Mumbai to catch a great upcoming fashion week!
Images from #PFW Manish Arora Spring Summer 2017 Womenswear Collection