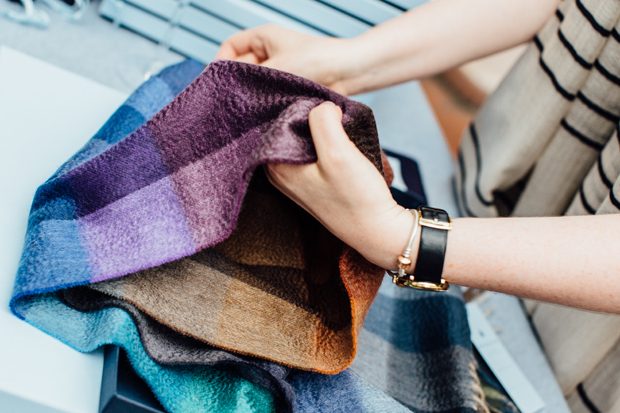 When days get shorter and colder, we thought to introduce you precious pieces that will keep you warm through autumn and winter days. BEGG & Co, which has been founded in 1866 in Paisley, Scotland, celebrates its 150th anniversary this year. Worth of mentioning is the fact the eponymous textile pattern originated in this area. When we first witnessed the current collections' pieces, they literally enchanted us with their simply sophisticated, smooth yet sensual consistency. Highest- quality, cosy scarves that keep you warm during cold autumn and winter days, smooth stoles, cosy wraps- we name it, Begg & Co has it all. The range of fabrics consists of compelling cashmere, sophisticated silk plus lambswool yarns. Simply seductive! Being significant for the traditional brand is its use of only finest fabrics and therefore quality plays a central role. We cannot wait injecting those pieces into our winter wardrobe or, even better, put them on our Christmas wishlist. The label keeps true to its traditional values and techniques but interprets them in incredibly innovative, refreshing ways. Its collections can be worn by both genders and are the perfect addition for various occasions. Expect the unexpected!
Read more after the jump: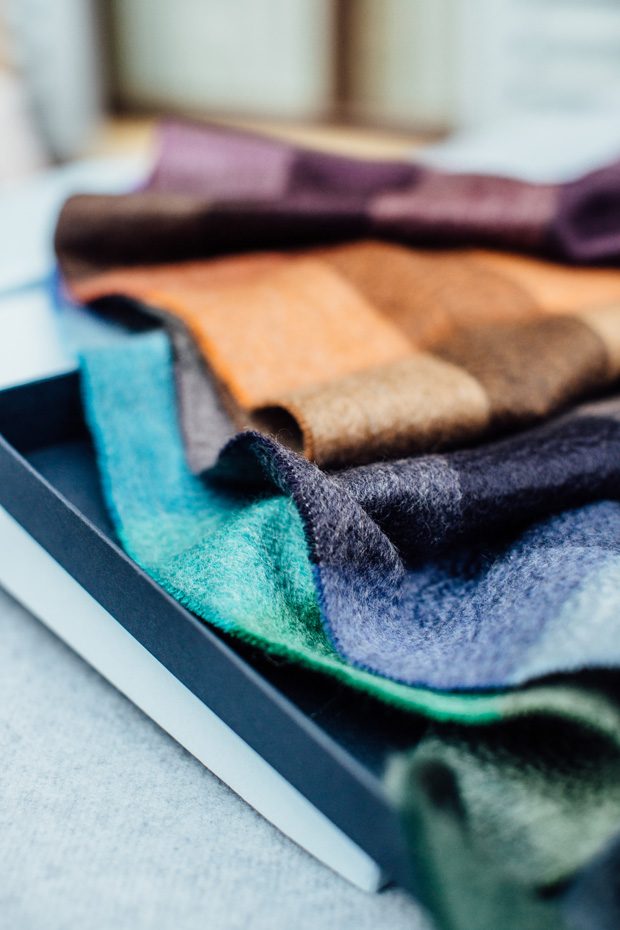 For this special anniversary occasion, Begg & Co used the chance to surprise us with a multifarious colour palette. In previous collections, sundry scarfs were always kept tonal. Whereas in this charming collection, like a rainbow in the sky, 150 new cashmere colours have been added. That colour choice can be seen as a colourful celebration, or, even more, it is a pure jollification and expresses pure joie de vivre. For this collection, the creative spirits behind the brand took their inspiration from the rough Scottish seascapes. Consequently various hues that appear in the nature are used, such as wood, umber, walnut, graphite, fossil, silver and emerald green. In addition to those rather restrained hues, a few more bright, striking tones appear, for instance orange, sky blue including amethyst. As waves of the ocean, as stones in the sand, as a hike through the Scottish Highlands, the variety of signature weights from the Arran with oyster ripple finish to the lightweight Wispy. Dare to be different, dare to be unique.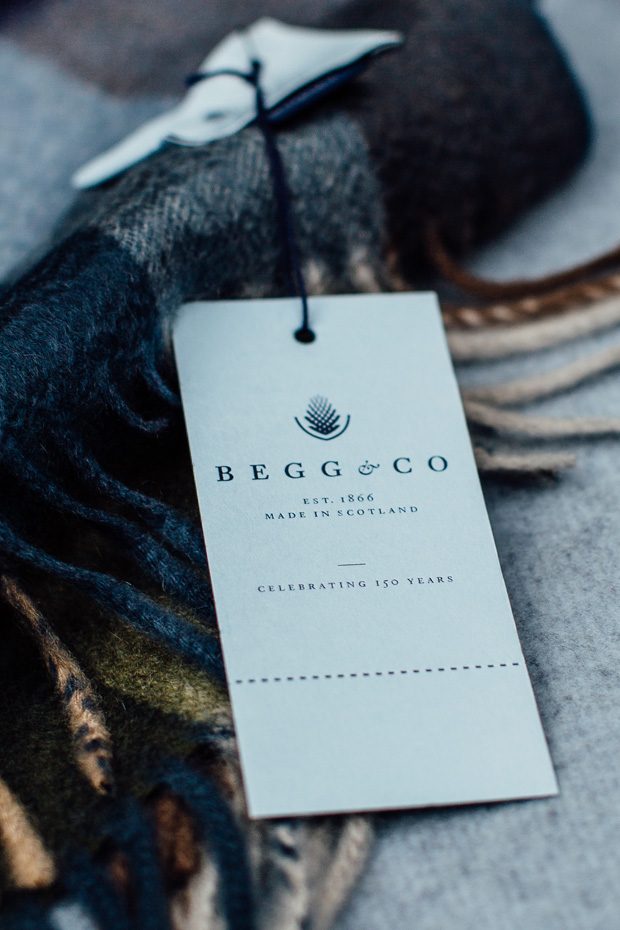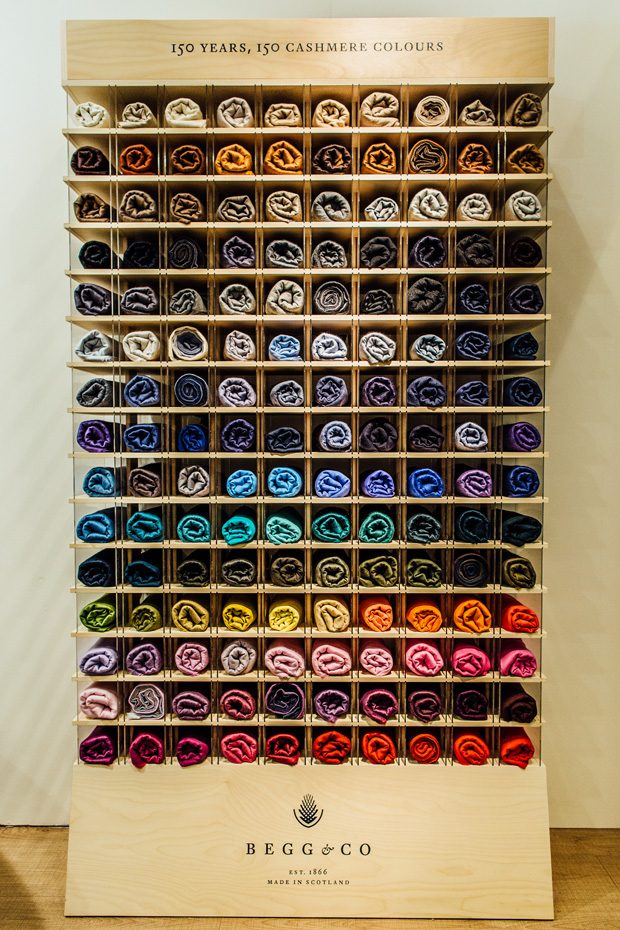 One of the highlight pieces of this collection is a special scarf in a bold check that will include the full rainbow of those 150 hues. This striking piece will be limited to just 150 pieces. Magic! Furthermore every scarf will be numbered and labeled. Albeit also the labels' very special detail- awareness deserves devotion, as actually every scarf will be delivered in an exclusively designed display case which was produced by Another Country in June at Pitti, Florence, and Tranoi, Paris.
Ann Ryley, Begg & Co Sales & Marketing Manager, explains the progresses and the effects of this special collection with the following words:
"We have taken the Begg & Co heritage cashmere shades and put a new spin on them by reweaving the colours into a new contemporary Scottish palette. A palette which celebrates Begg's 150 years and sense of place within an ever changing Scottish landscape."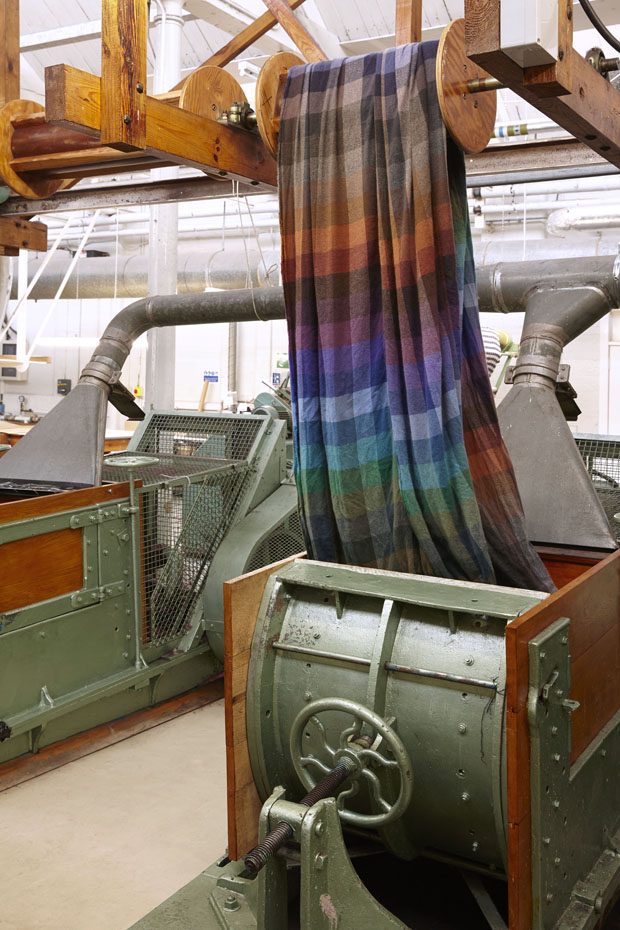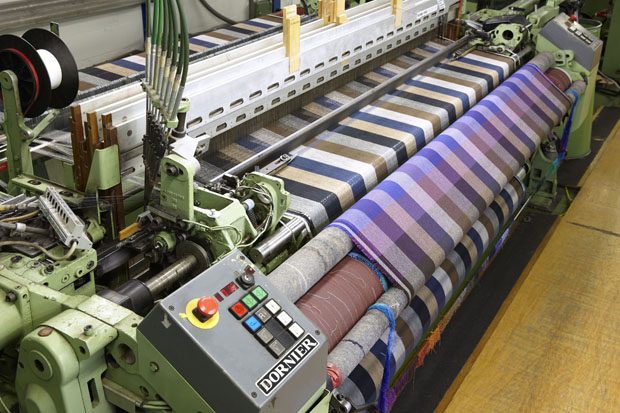 The manufacturing process is a rather complex, incredibly interesting one or, to say it more precisely, 6 warp and 25 weft colours are required to master that task. Five cones of various coloured yarns require a constant changing throughout the full production process, before being placed in the exact order. That technique makes sure the exact weft, colour and pattern matches.
Happy Birthday, Begg & Co, we will definitely keep an eye on all your upcoming collections!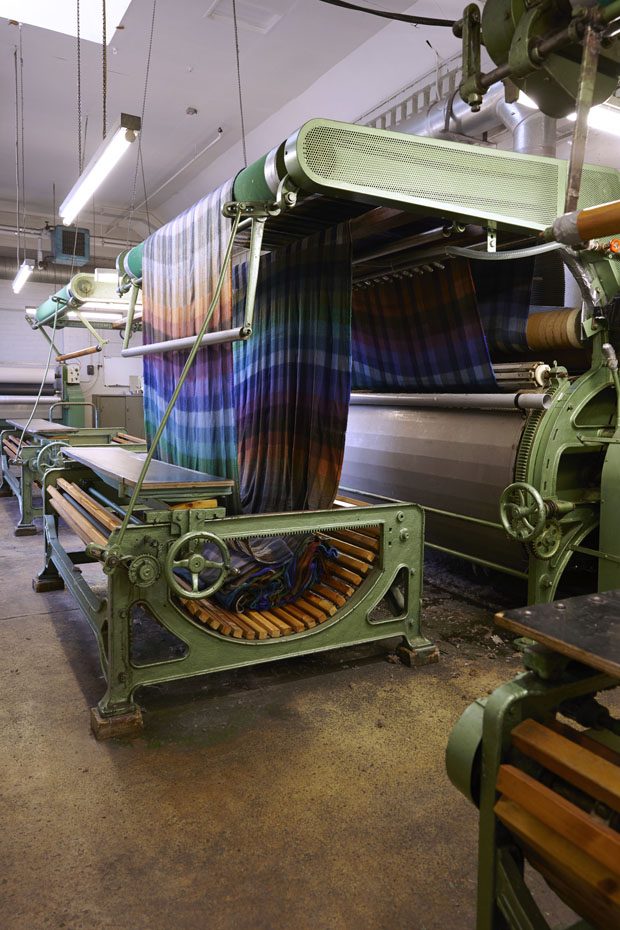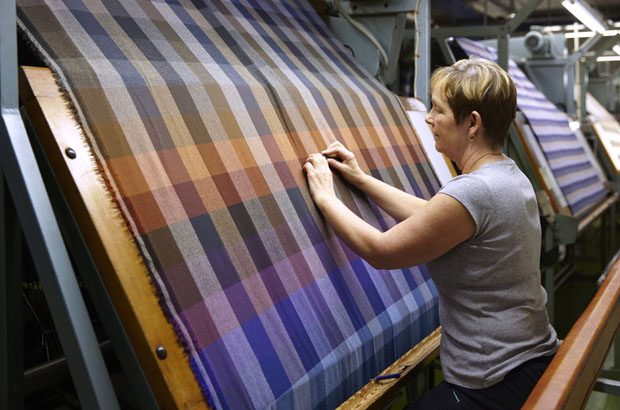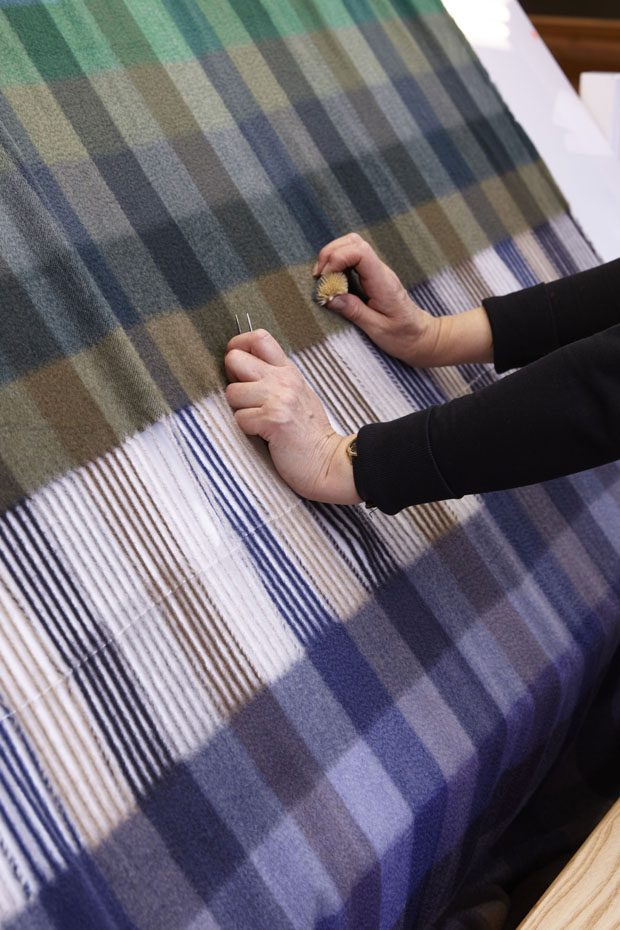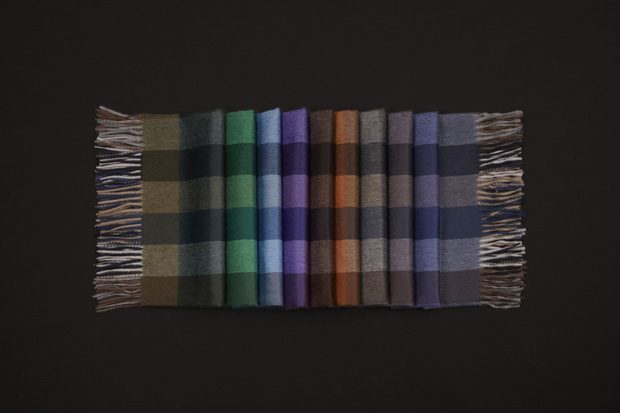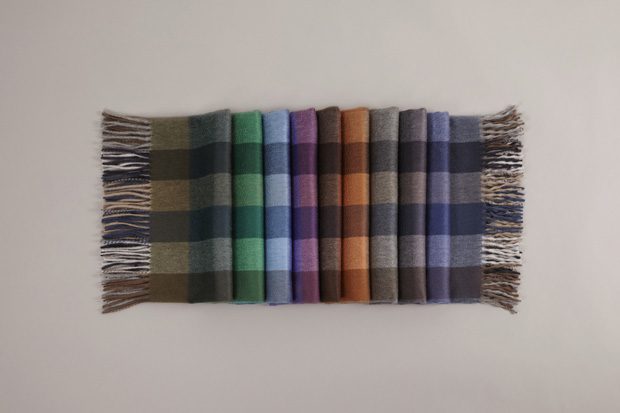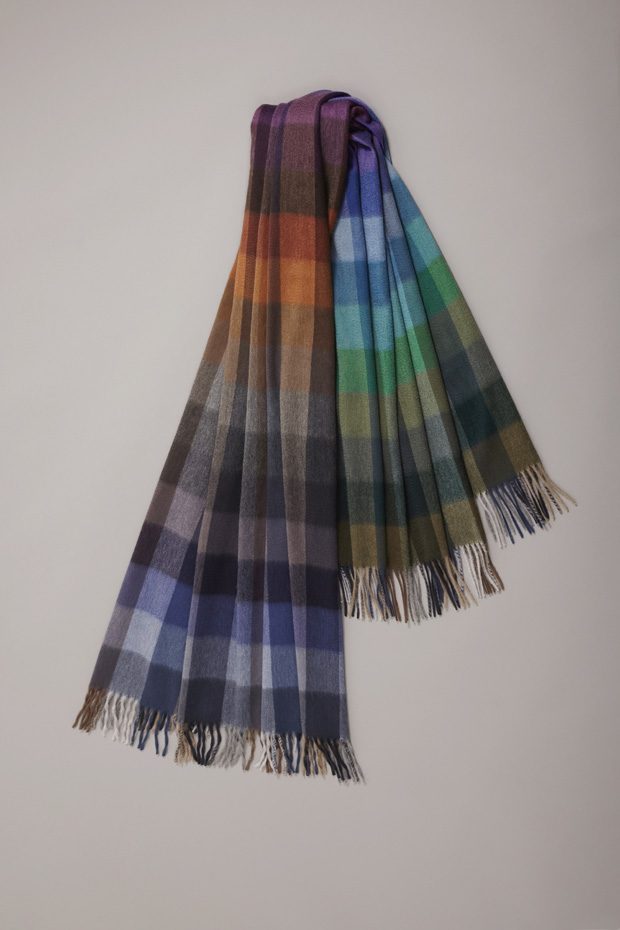 Picture Credit: BEGG & Company
www.beggandcompany.com
Words by Sussan Zeck for D'SCENE Magazine