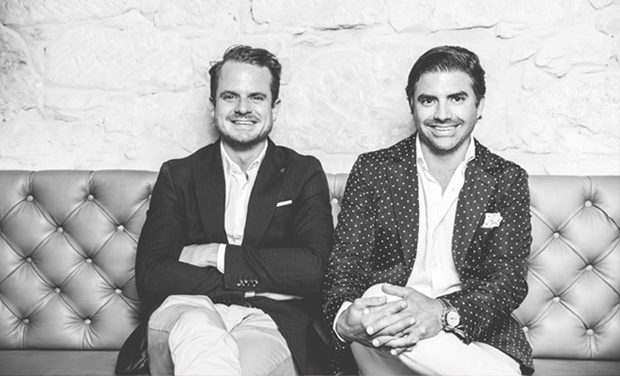 Designer–Duo Dyer-Smith and Gian Frey sit down for an interview with our editor KATARINA DJORIC to talk beginnings, clients, idols and the perfect interior. 

When you were a child did you always want to work in architecture and design?
Gian Frey:
Actually, maybe through my mother, owning an advertising agency, I knew quite early that I wanted to work in a creative field. I decided to study industrial design and wanted to become a furniture designer. Through my work at Matteo Thun + Partners in Milan I discovered that the interdisciplinary of graphic design, interior and product design was much more what I wanted.
James Dyer-Smith:
I was shifting between becoming a hairdresser or an inventor. But my LEGO skills at that time have been quite impressive – so I changed my mind to become a designer. After having finished a traditional carpenter school I worked for MACH architecture in Zurich and for Tyler Brulé in London. At Zurich School of Arts Product and Industrial Design I met Gian and we worked on our first project 'Monkey Bar' in Zurich.
Read more after the jump: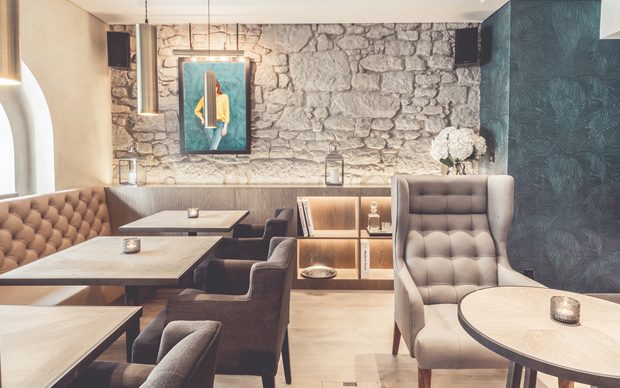 What is for you the perfect interior?
For us interior design is telling a story – ideally a real and authentic story.
Good interior design means feeling at home.
What is your ultimate goal when it comes to your work? What do you want to be remembered for?
We have a lot of respect for our clients and always try to find solutions to reach results that are satisfying our clients and us as well. Quality, emotion, sophistication and attention to detailare of highest importance forus.
Can you describe an evolution in your work from when you began until today?
We started our agency in 2010 and improved a lot since then. Meanwhile we have  professional strategies, faster processes and much more experience.
How do you balance your signature style with the different trends that appear throughout the years?
Trends come and go….we try to act on our own maxim. We love to create, are enthusiastic for aesthetic shapes and outstanding quality. Since our office is working from Interior-Design to Corporate Branding, from Web design to our own furniture collection we are strong on diversification. Meanwhile our style might be described as eclectic-solid but timeless.
Outside of design what are you currently interested in and how is it feeding into your designs?
Zurich is a great spot to work and live. The great art scene means a lot to us – and both of us love to be out in nature and we like doing sports outside. Being located here offers a lot of opportunities throughout the year. 
Which project has given you the most satisfaction thus far?
Actually there are two projects: The QUAGLINOS Restaurant.  We designed this restaurant six years ago and still it is very beautiful and the best working Brasserie in town.
And CITY HOTEL Zurich with its 60 rooms – the first hotel project!
Which designers from the past you admire the most?
Achille Castiglioni, Mies van der Rohe, Alvar Aalto.
We admire their strong but timeless design pieces.
What have you been working on lately?
In 2015 and 2016 we worked on a lot of gastronomy projects. To name a few: we finalized the Social Club PURO, the Grand Café Lochergut, LEXY Nightclub, B. Good – a burger chain. Very recently Zopf&Zöpfli a bakery chain and Suan Long, an Asian restaurant have been finished.
What do you think is the role of the designer in today's society?
We should think sustainable and about the next generation.
Making the world more beautiful, stunning and a better place.
What advice would you give to young architects?
DREAM BIG, WORK HARD,HAVE FUN AND STAY FOCUSED.
Images PURO – The Social Club, Zurich by Amanda Nikolic
Portrait image by Amanda Nikolic