Swedish label Odeur which was founded 2006 by Petter Hollström in Stockholm presented their Autumn/ Winter 2017/18 collection on the 20th of January 2017, the last show day of Mercedes- Benz Fashion Week Berlin. Today it is designed by a design duo: Petter Hollström and Gorjan Lauseger. The brand stays true to its significant style consisting of a light and clean spirit plus uni- sex creations but interprets those influences in new, refreshing ways. Comfortable, urban- chic, cool.
This collection felt like a walk through a big city- diverse, cosmopolitan, charming. The range of colours was dominated by mainly timeless, more restrained hues, such as night black, pistachio, juniper, khaki, russet and taupe that were never too loud. The energetic walk of the models and the electro beats of the music underlined the vibrant, expressive mood of this collection.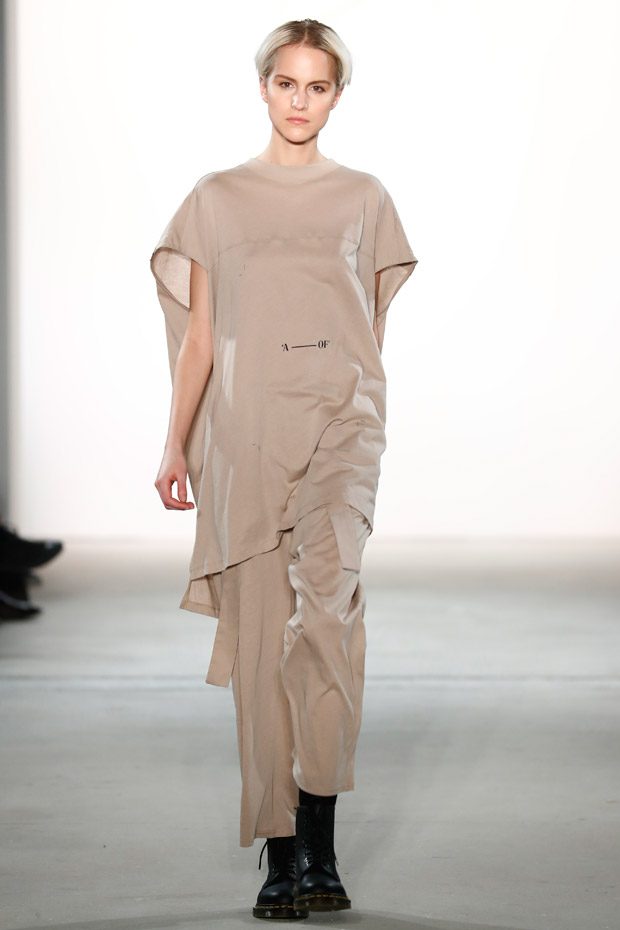 Worth of mentioning is the very special detail- awareness of the collections' pieces: look at those extra- long sleeves, the creative play with silhouettes and volumes, the zippers. That contributed to the edgy, unique approach of those outfits. They can be worn at any gender and at any age. Incredibly inspiring!
Pattern- wise, some looks were kept tonal while others contained square pattern. Square pattern was even used in one entire look. The cuts of this collection appeared rather loose which underlined the feelgood factor of the outfits. Fabric- wise, cotton plays a central role. Absolutely astonishing!
In addition to those casual looks, Doc Martens were worn. Comfortable and cool. Both hair and make- up of the models was kept urban- chic and natural.
This collection felt like a walk through the various vibrant areas of Berlin. We will definitely keep an eye on Odeur Studios and on all upcoming collections!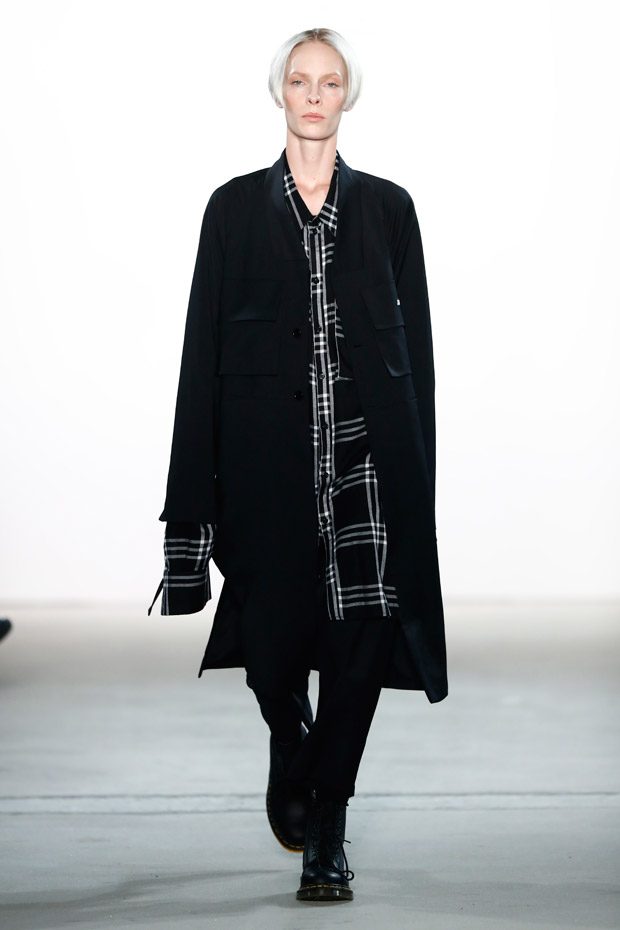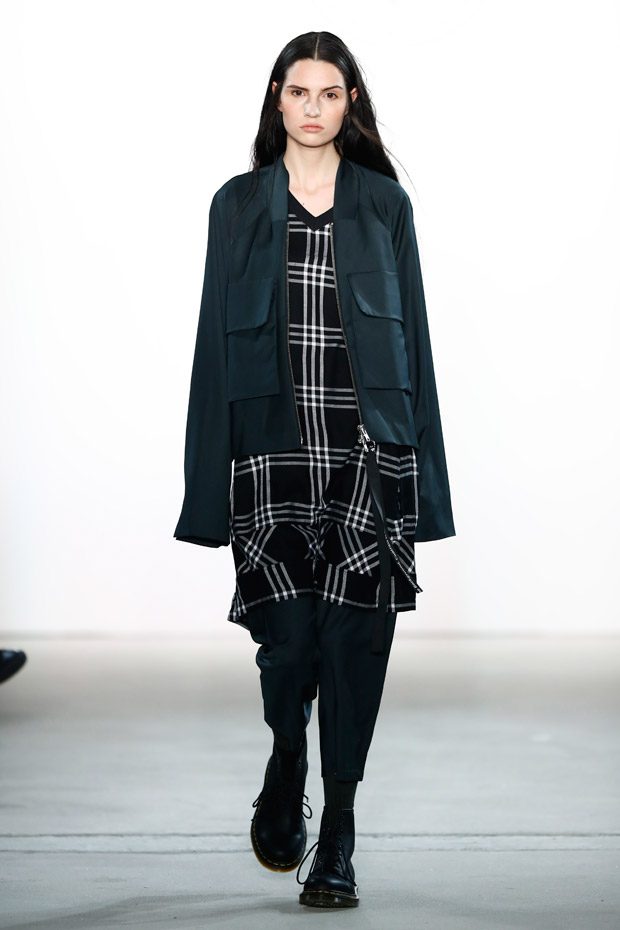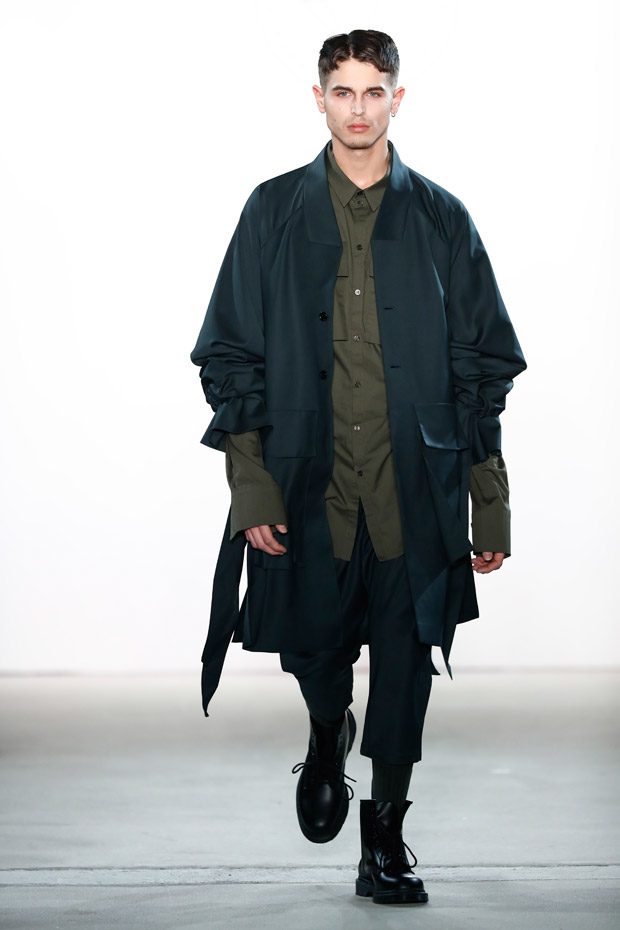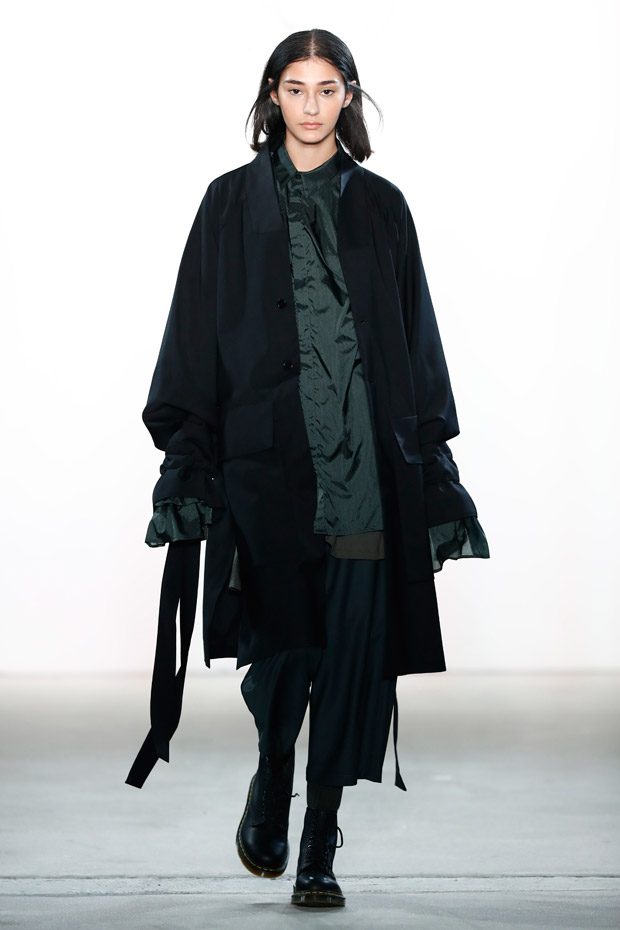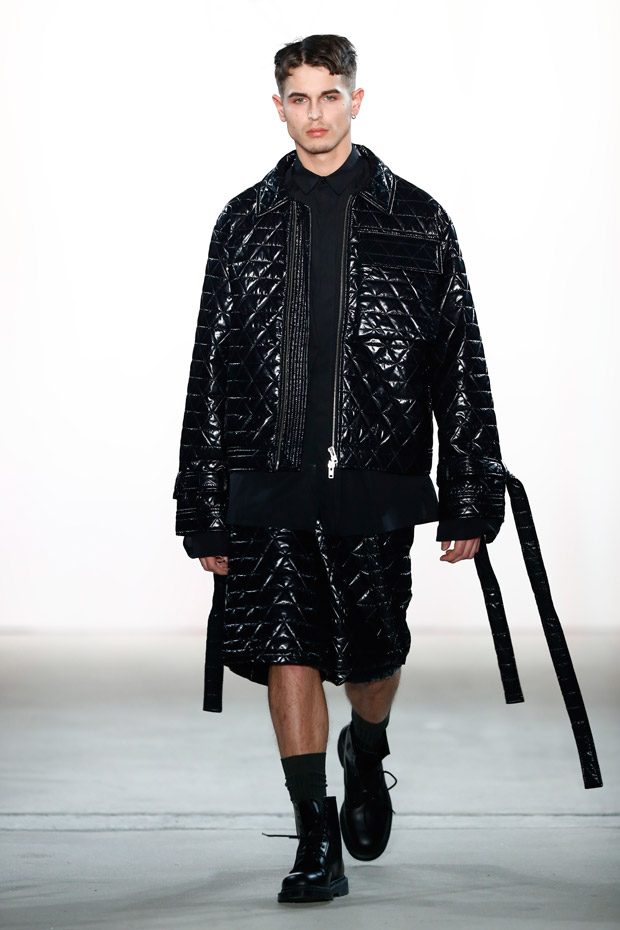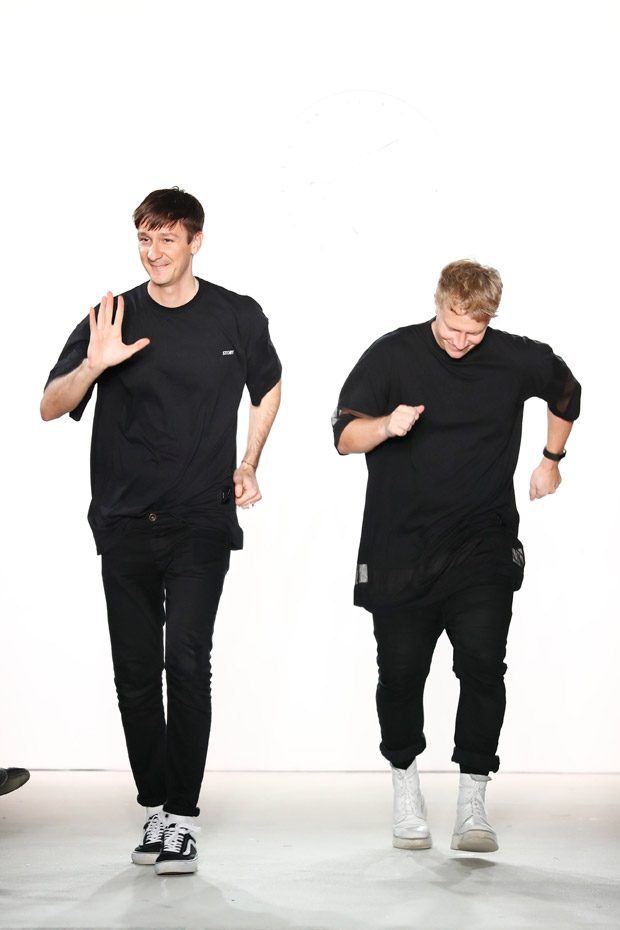 Picture Credit: Mercedes- Benz Fashion Week Berlin/ IMG Fashion
Review by Sussan Zeck for D'SCENE Magazine