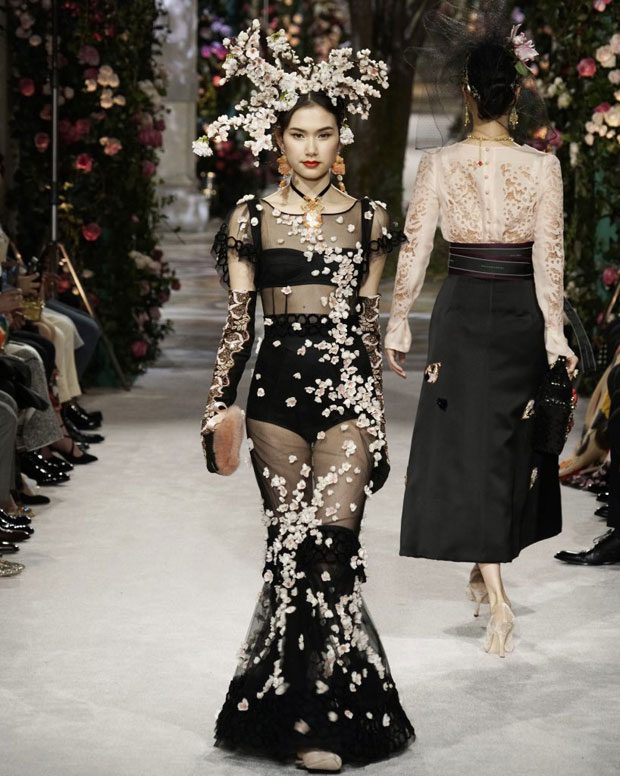 Domenico Dolce and Stefano Gabbana presented yesterday their Dolce & Gabbana ALTA MODA womenswear and ALTA SARTORIA menswear collections at a runway fashion show in Tokyo. The Italian designers selected Tokyo National Museum in Japan as the location to honor the local tradition with a mix of European craftsmanship.
The eye-catching Spring Summer 2017 collection is soaking in the sentiment of spring in Japan, the carefully placed cherry blossom takes the spotlight in the collection's prints as well as it's delicate embroidery. Menswear pieces are as equally detailed, presenting Dolce & Gabbana's very own take on couture.
Japan is only the latest step for the designers who make the best in mixing their signature Italian lines with local cultures, already a dominating force in China, the label has also pioneered in early 2016 a fashion take on hijab by creating the Abaya Hijab Collection for the middle east.
Continue reading for more from the show: