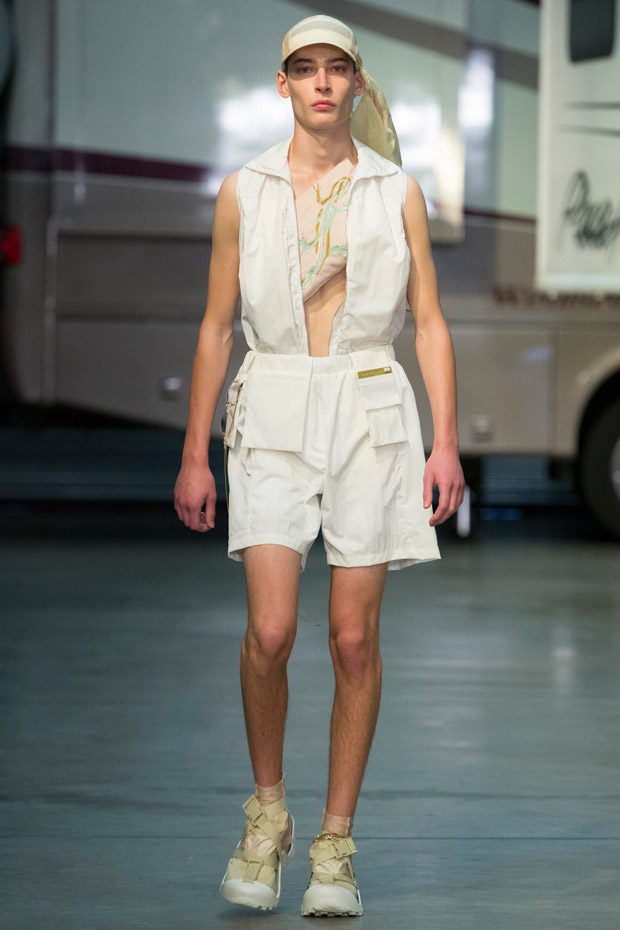 Fashion designers Matthew Dainty & Ben Cottrell presented Cottweiler's Spring Summer 2018 menswear collection, inspired by the optimism and escapism of off-grid desert communities, on Saturday June 10th, during the ongoing London Fashion Week Men's.
"The Collection's colours, prints and fabrications are inspired by the tension between the synthetic interiors of motorhomes and the natural world beyond. The season is defined by transitional states: between functional and decorative, real and artificial, restriction and freedom.
Cottweiler team up again this season with Reebok following the release of their debut at Pitti Uomo January 2017. The dynamic range directly references the global fitness brand's ethos of combining the mental, social and physical. Using multiple technological and design applications, the collection fuses Reebok's heritage in fitness with Cottweiler's visionary take on menswear."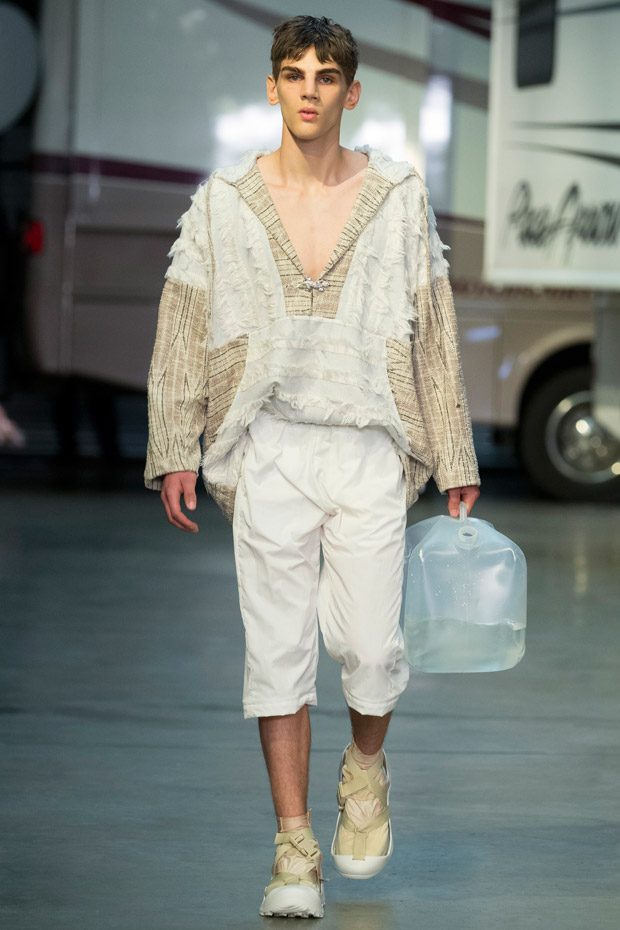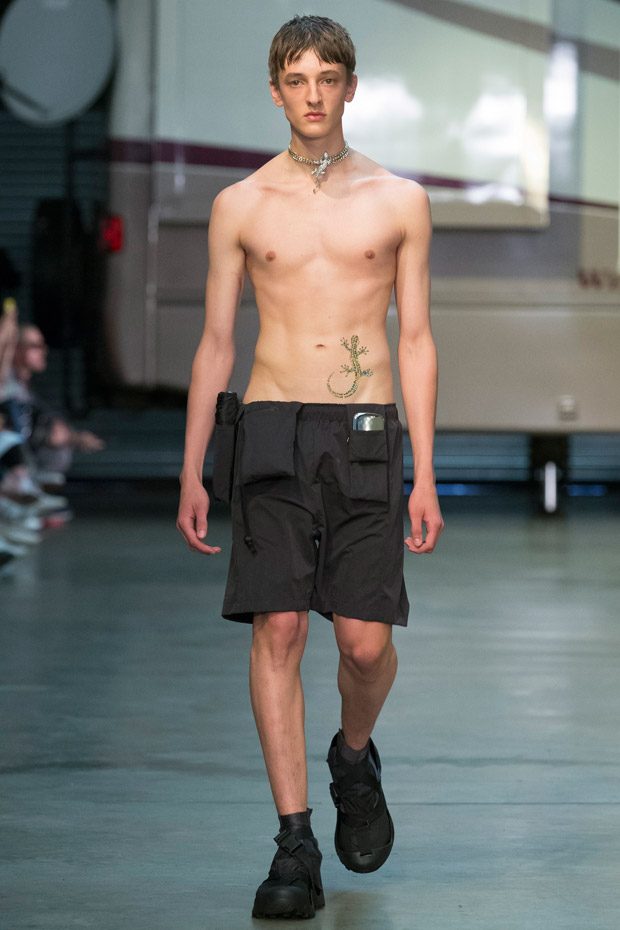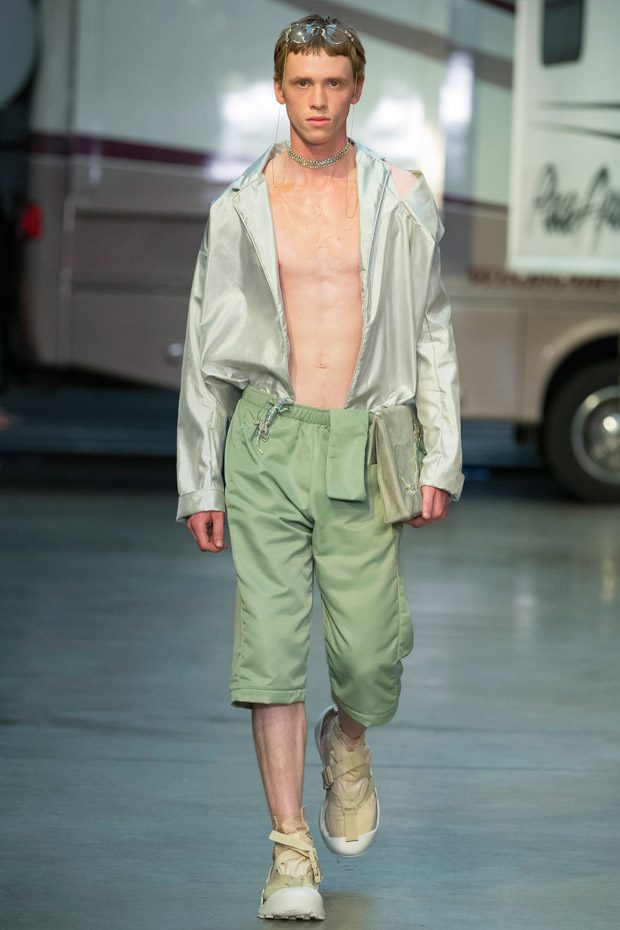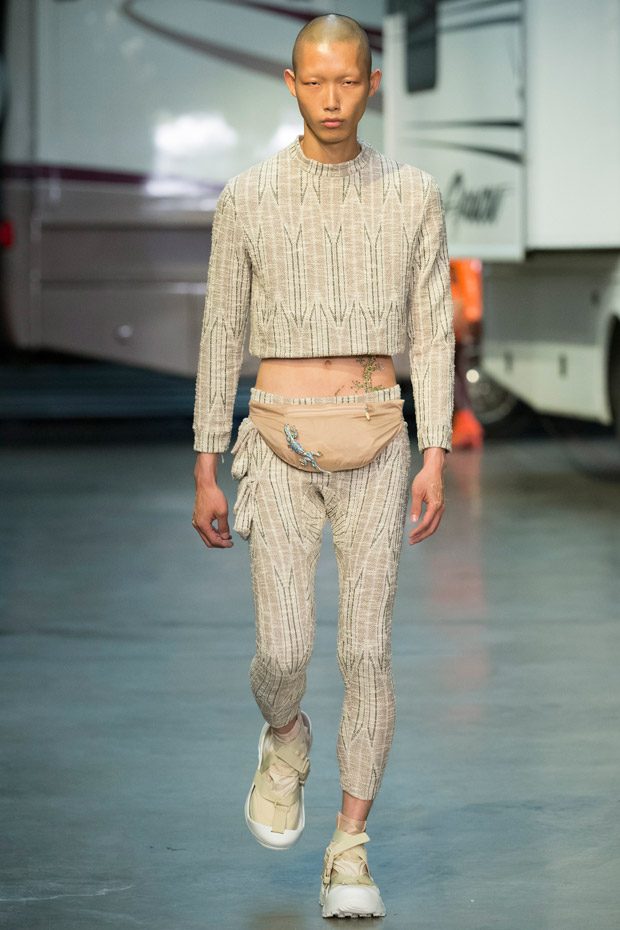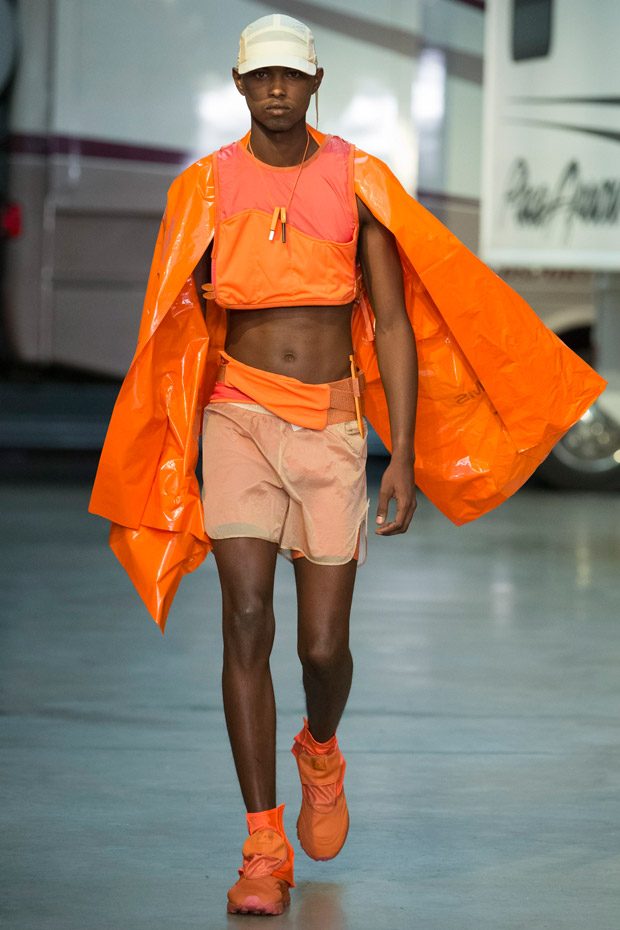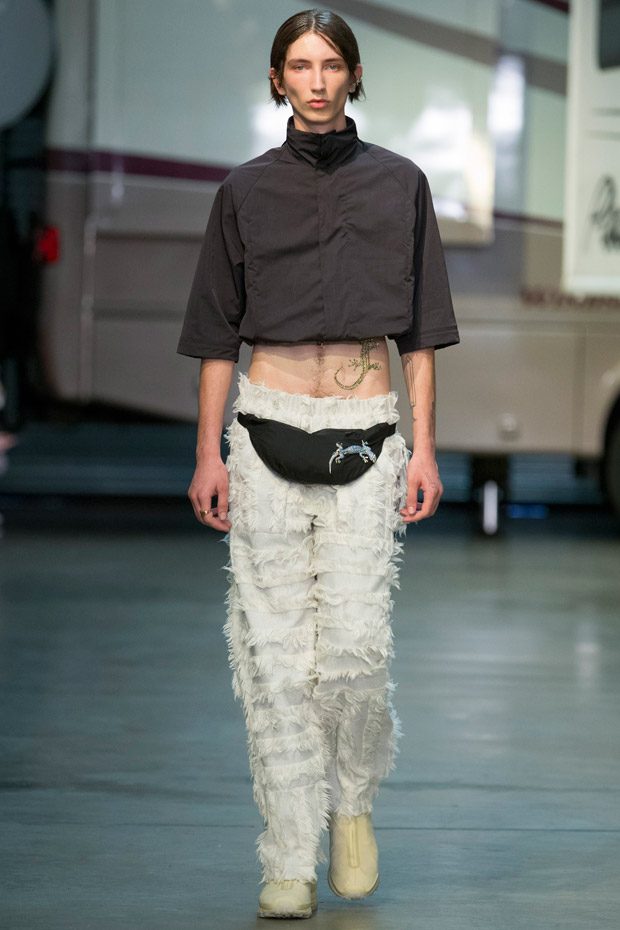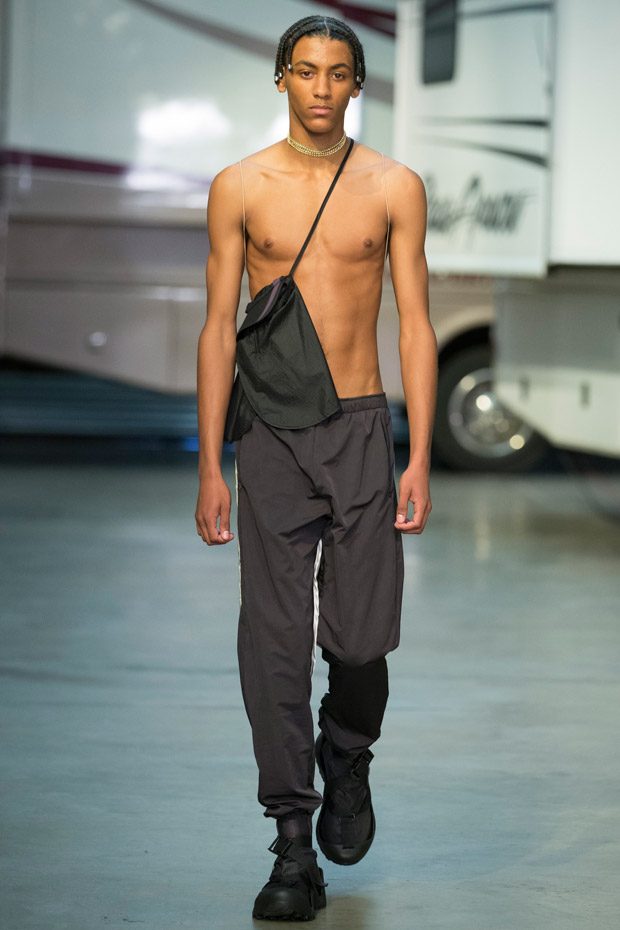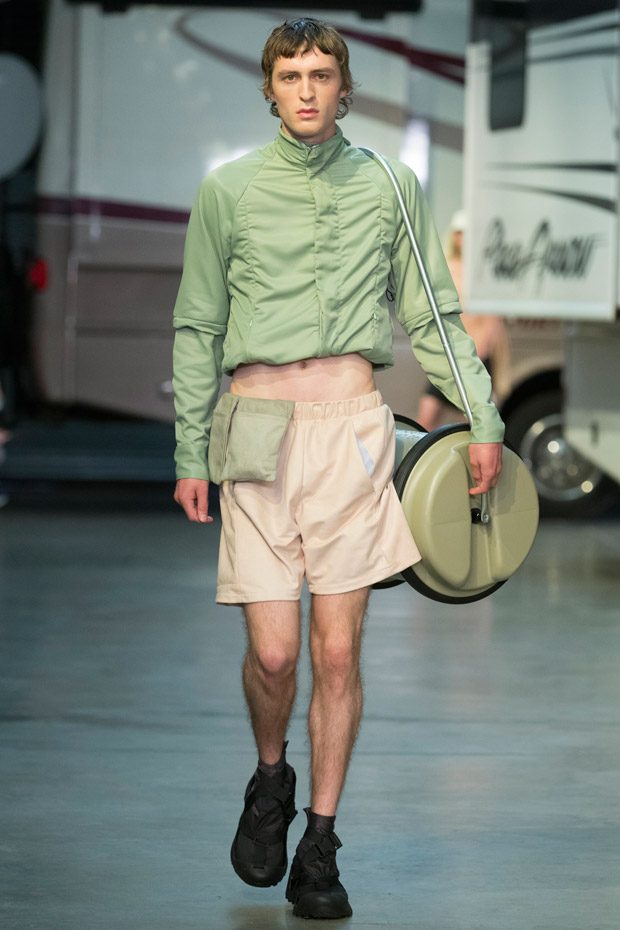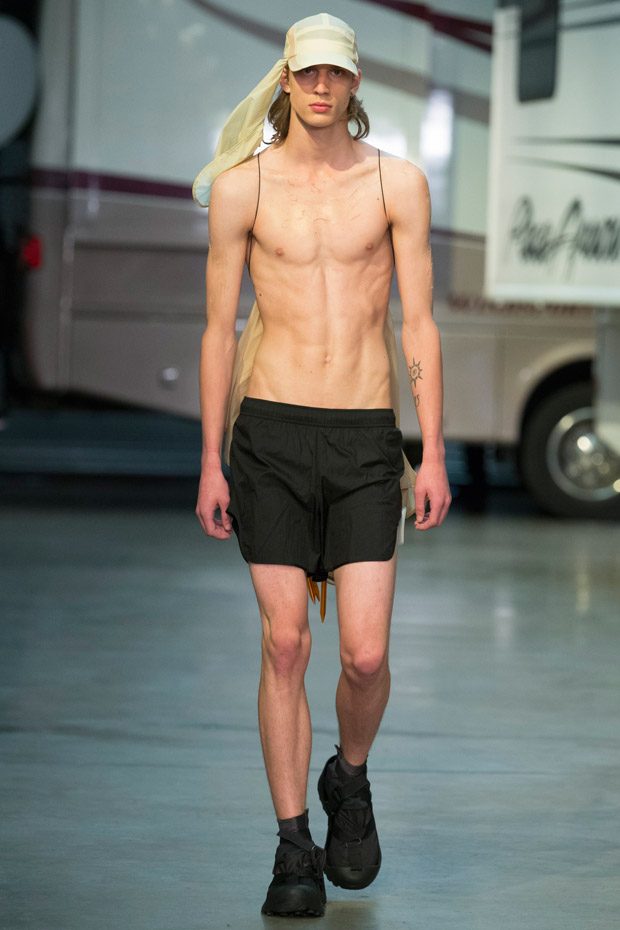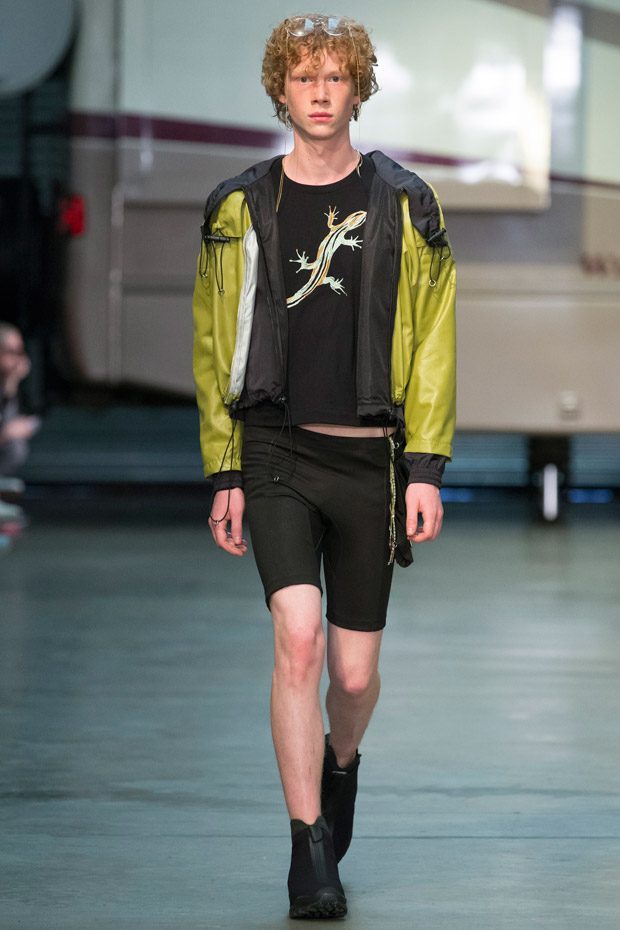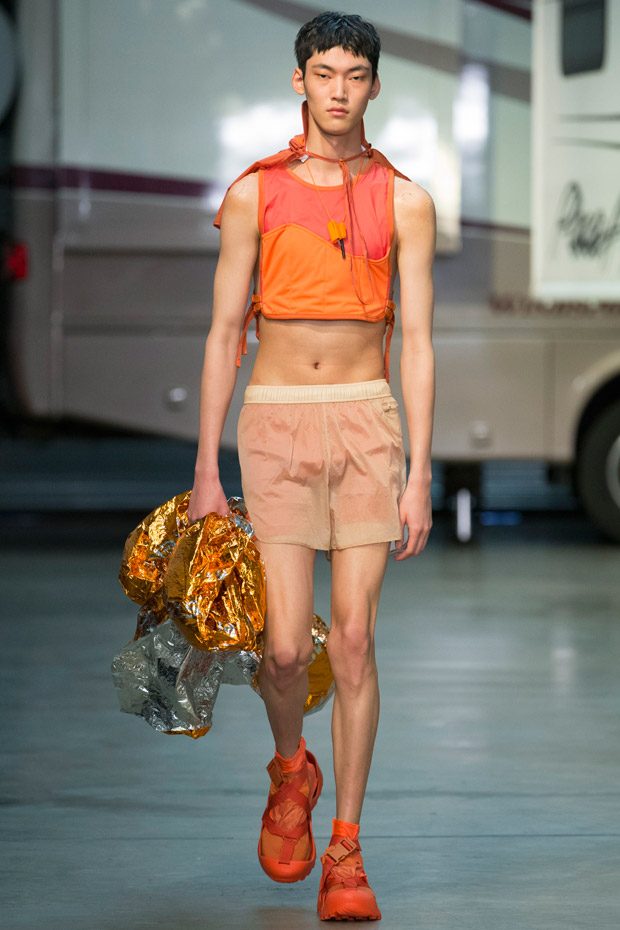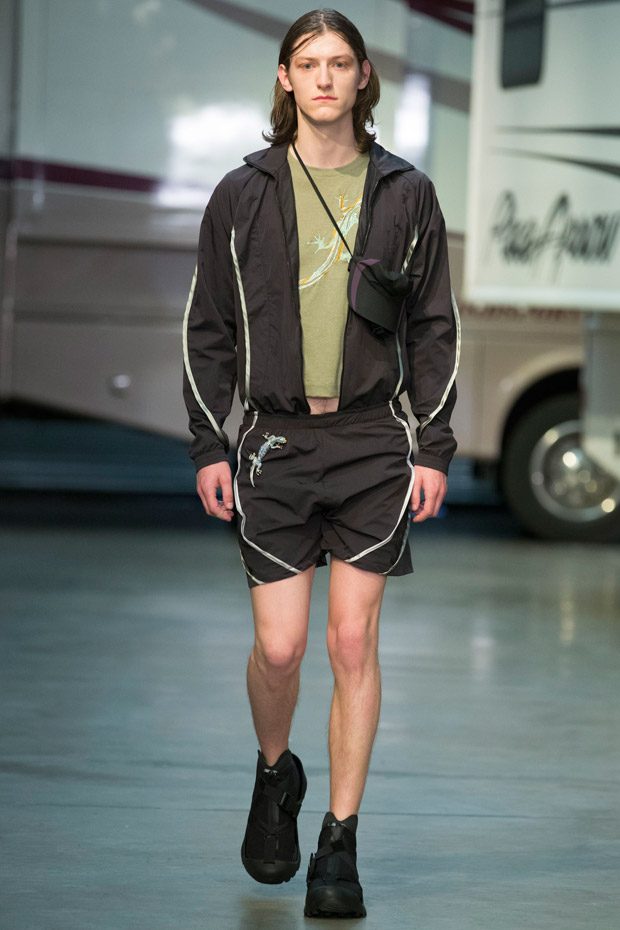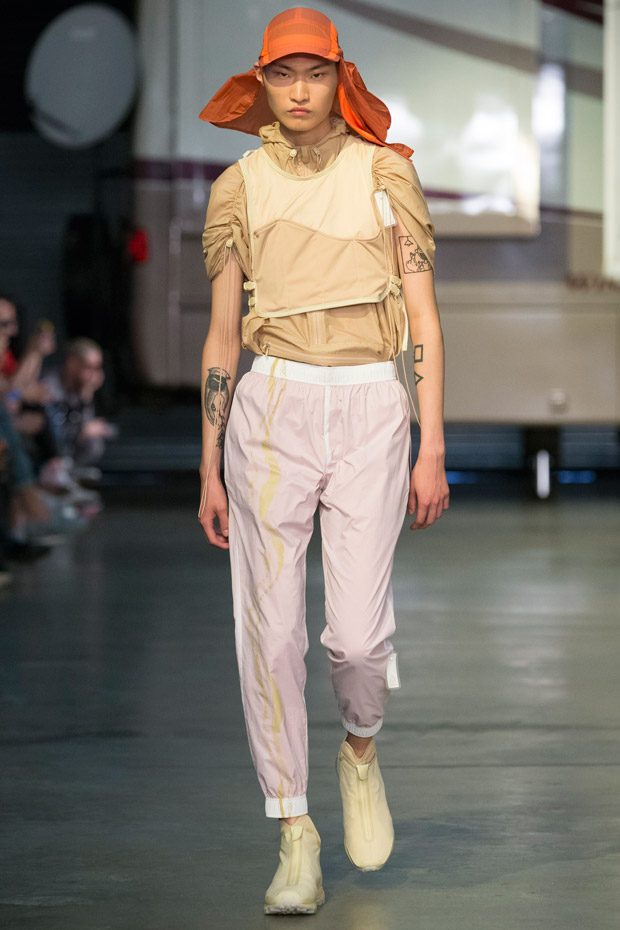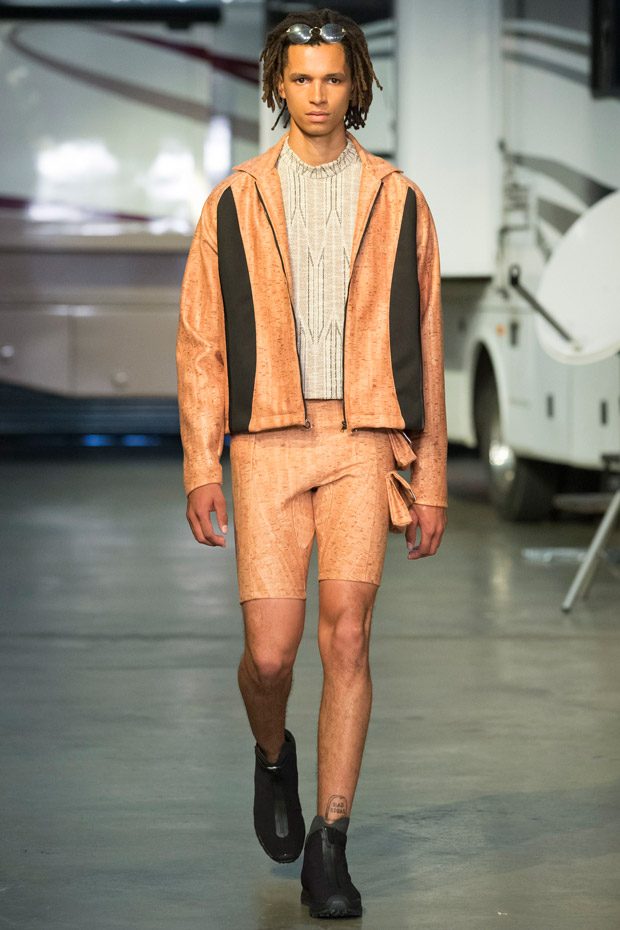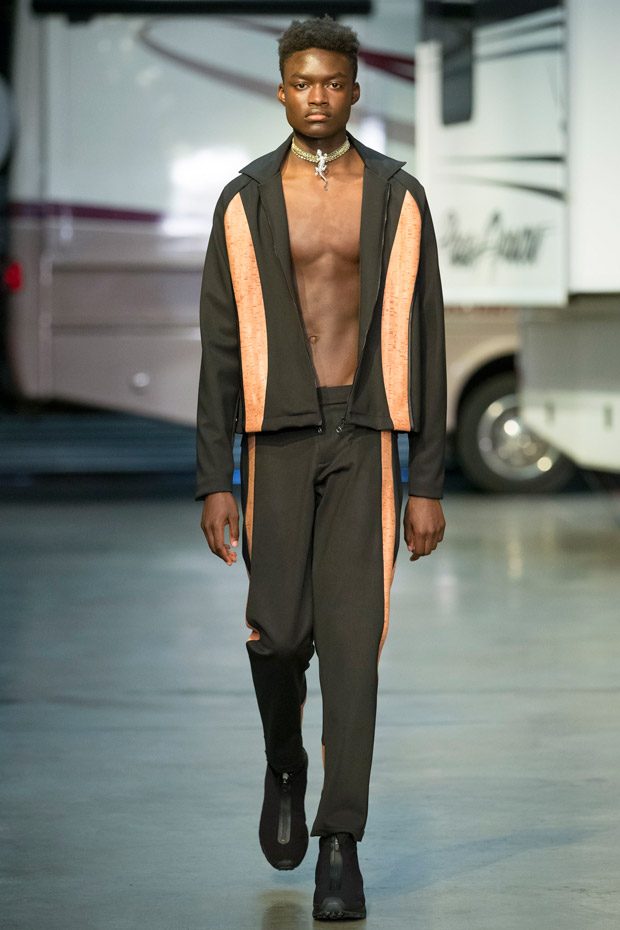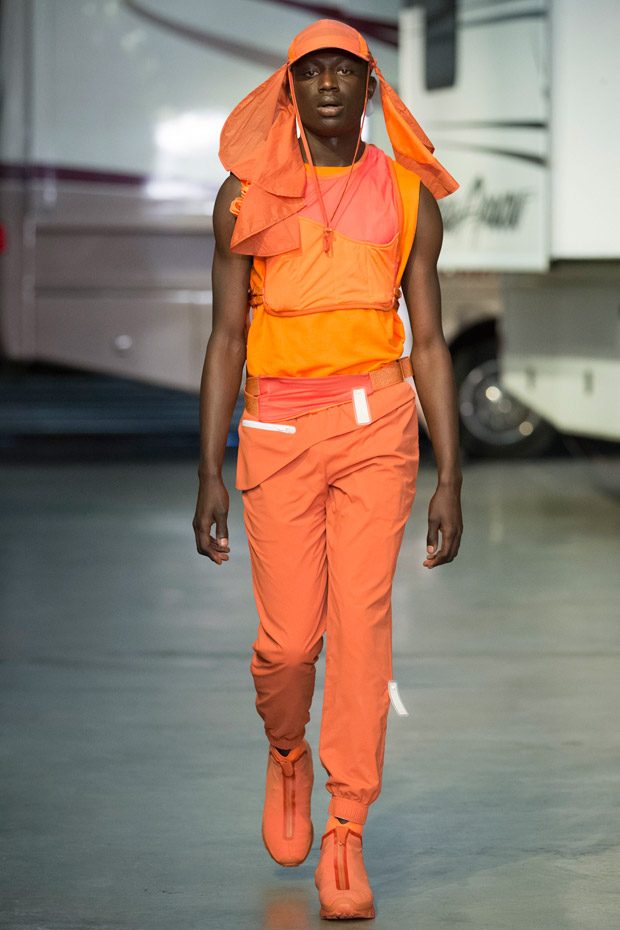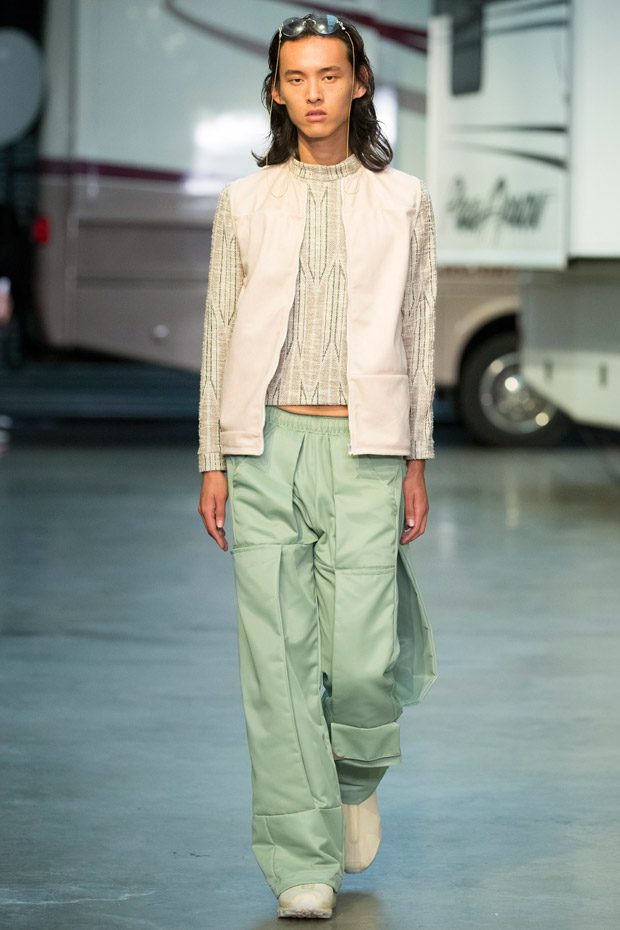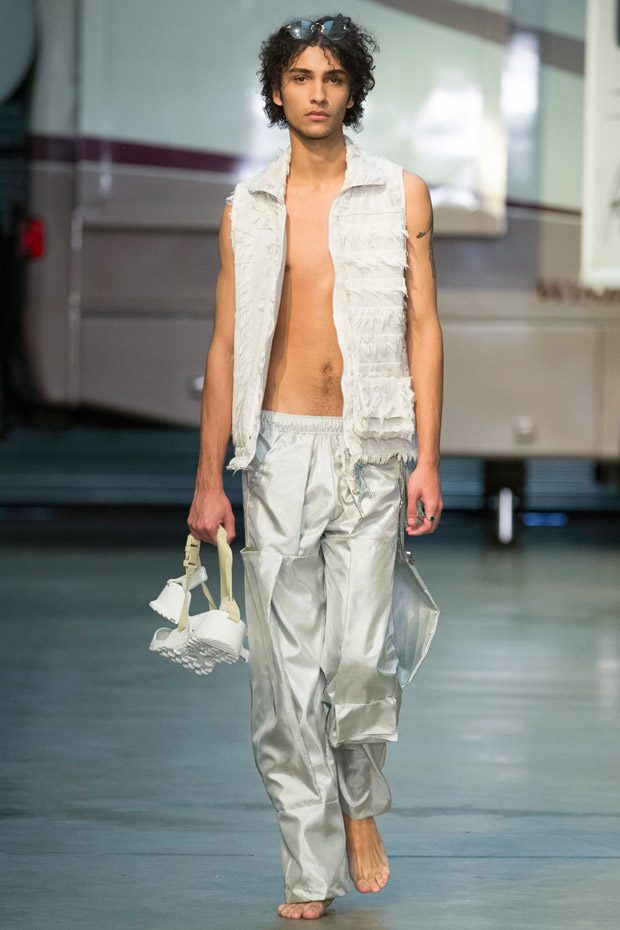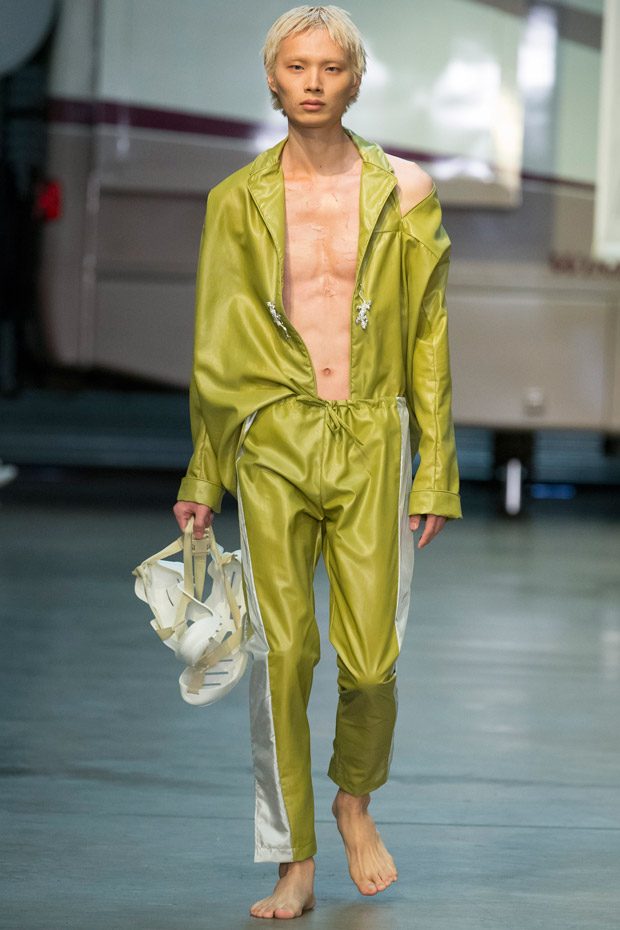 Art Direction – Matthew Dainty & Ben Cottrell
Stylist – Niklas Bildstein Zaar
Casting – TM Casting
Set – Richard Whittle
Make Up – Thom Walker
Hair – Gary Gill & team using EMI by Wella Professionals
Production – James Tregaskes Music – St John
Special thanks to Jess Williamson, Rachel Brown, Stewart Wildgoose, Alex Werth, Nana Suzuki, Joseph Nigoghossian, Estelle Yang, Chante James Brown, Buyana Jargalsaikhan, Robin Meason, Madebyi, The British Fashion Council, Lulu Kennedy & Natasha Booth, The Old Truman Brewery, Henry Mackay Bull, Romy Finbow, Murray Arthur, Tom Prior, Reece King, Will Whittle, Andrew Grune, Eric & Chan.
Images courtesy of Ritual Projects.