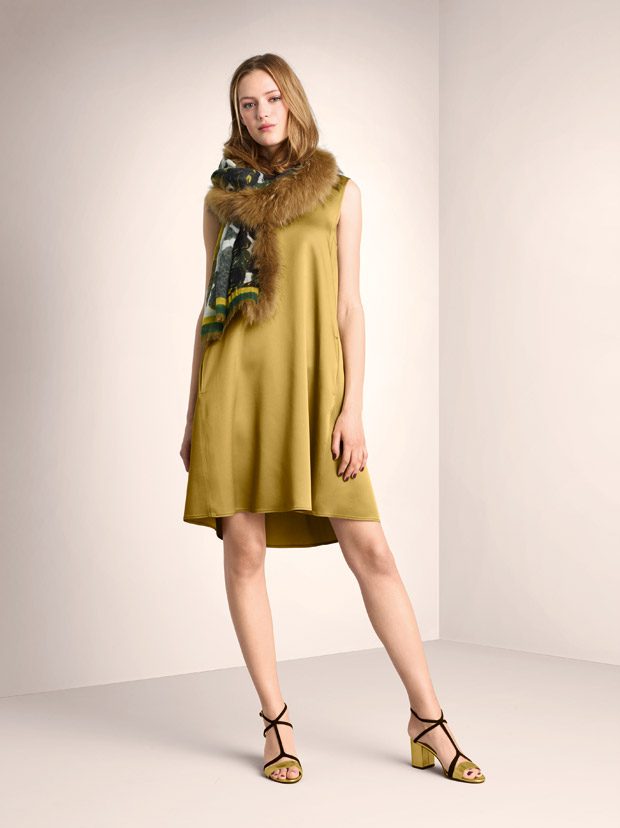 The first pieces of Luisa Ceranos' Autumn/ Winter 2017 collection will be available from beginning of June 2017 on in stores. This series comprises five different topics: Urban Jungle, Urban & Cool, A Touch of Grey, Smart Uniform and Spice Lady.
Urban Jungle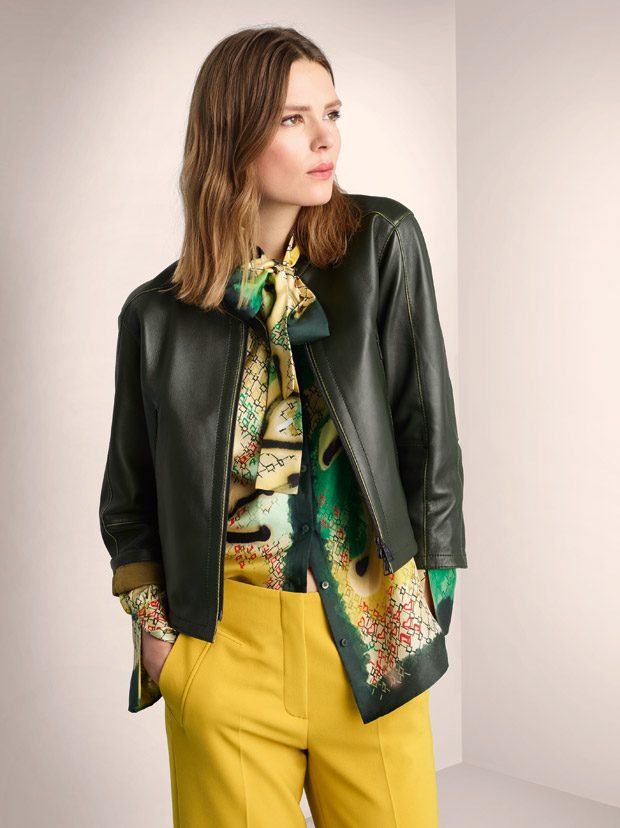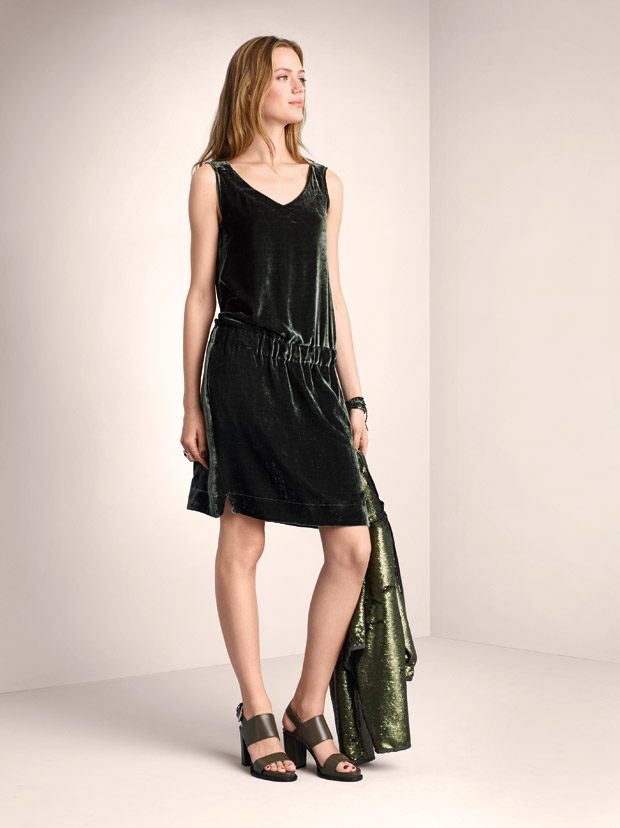 As you may assume by the collections' title, the entire collection takes its inspiration from sundry impressions and inspirations of a walk through an urban jungle. Thus, being significant for this collections' pieces is its vivid mix and match of colours, patterns and fabrics. Expect the unexpected! For instance an edgy, black leather jacket is paired with a rather sophisticated three- quarter pants that is kept in elegant saffron. The unique approach of this collection is created by the combination of opulent deco- inspiration with sporty, urban- chic cross styles.
The preferred colour choice is composed of a large range of green and neutral hues. In addition to that rather restrained colour palette, sundry striking, eye- catching tones can be noticed, such as saffron and chartreuse. Simply striking! All pieces of this collection always stay utterly wearable, chic and feminine, with just the right amount of each. They can be easily worn from morning until evening and are the perfect addition for any cosmopolitan womens' weardrobe that prefers practical including elegant pieces.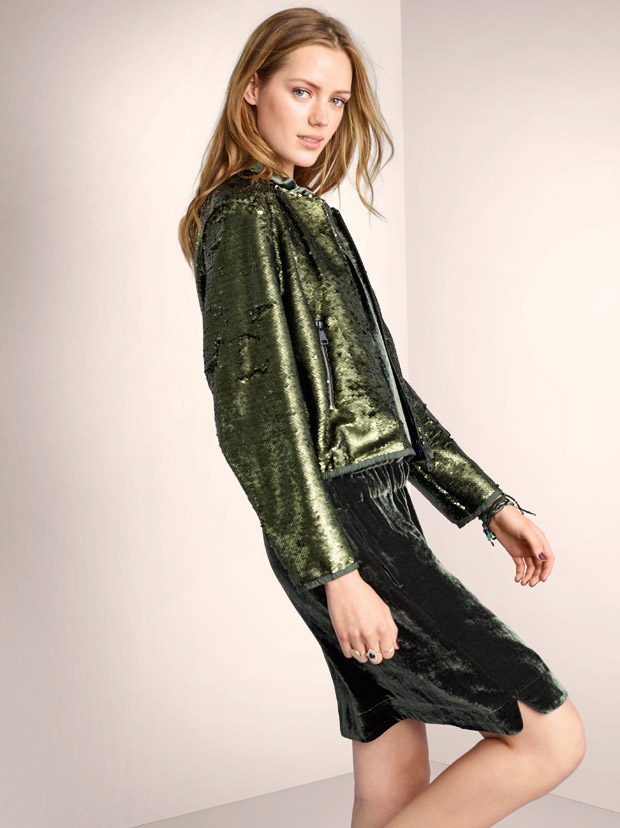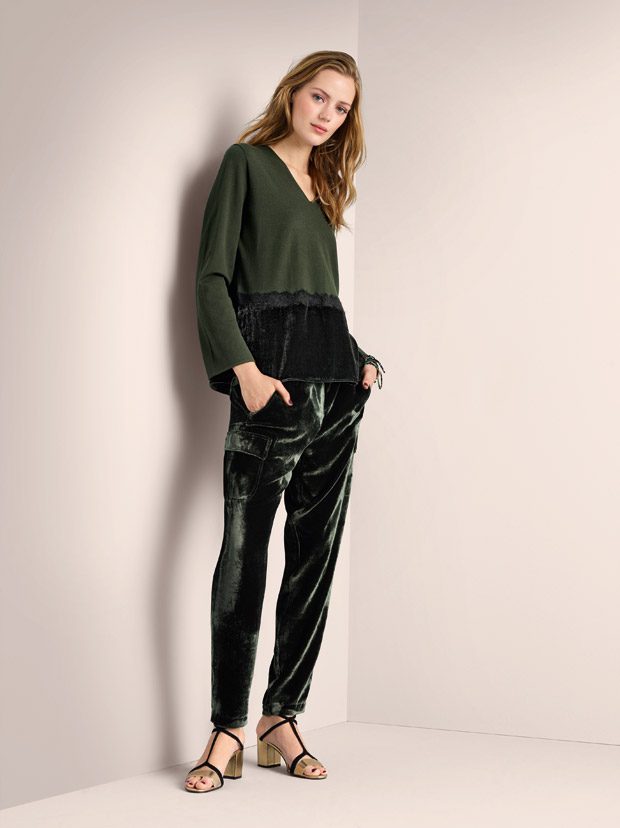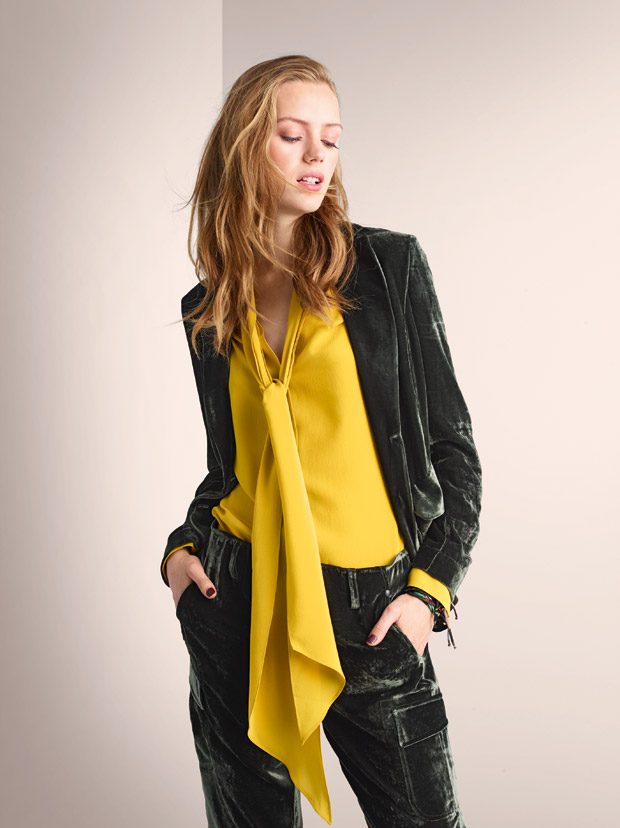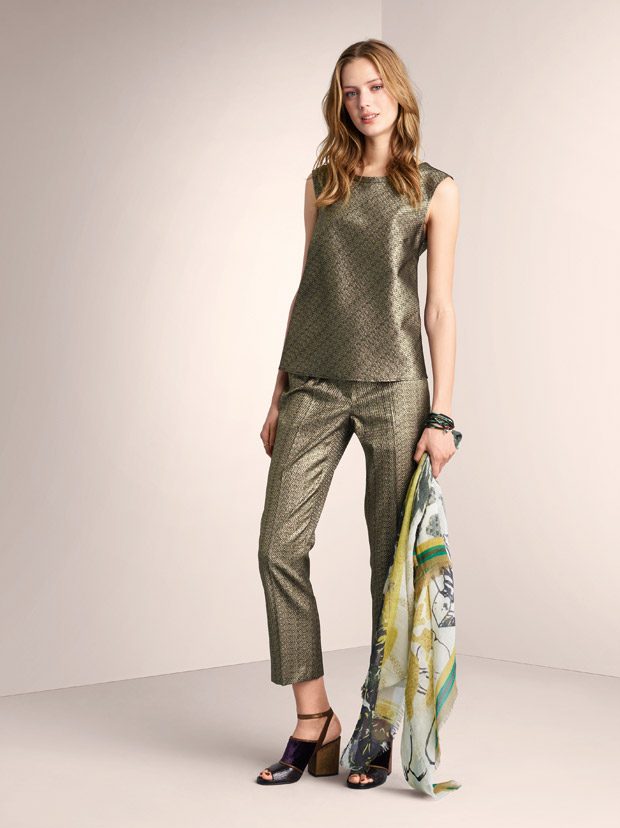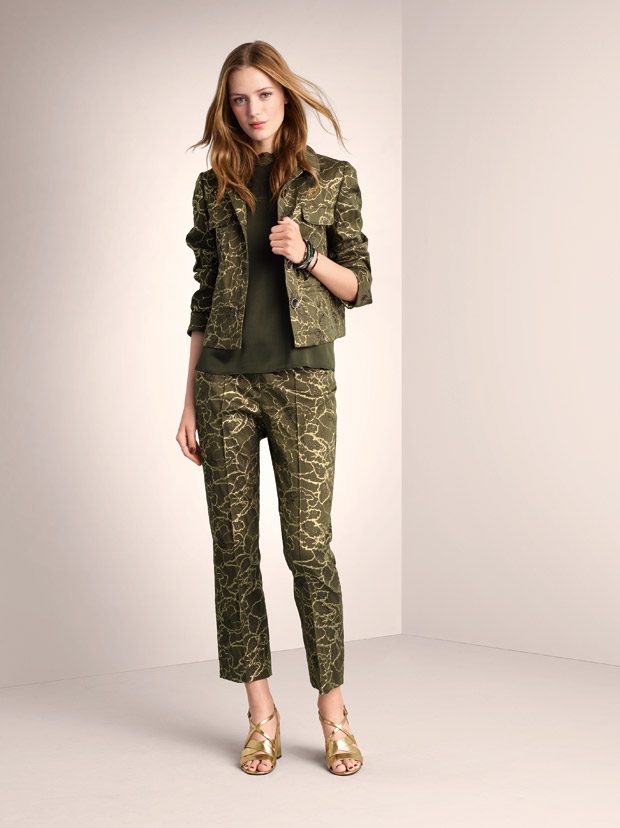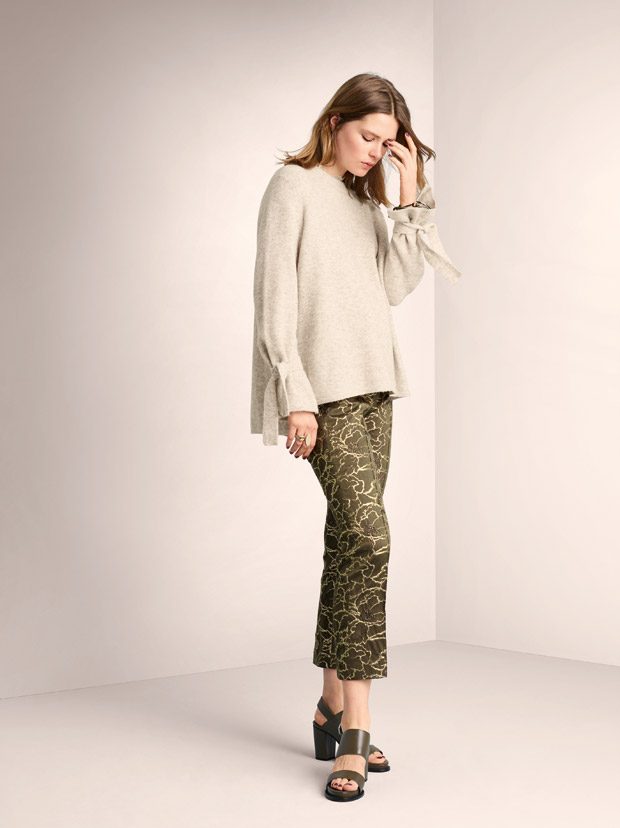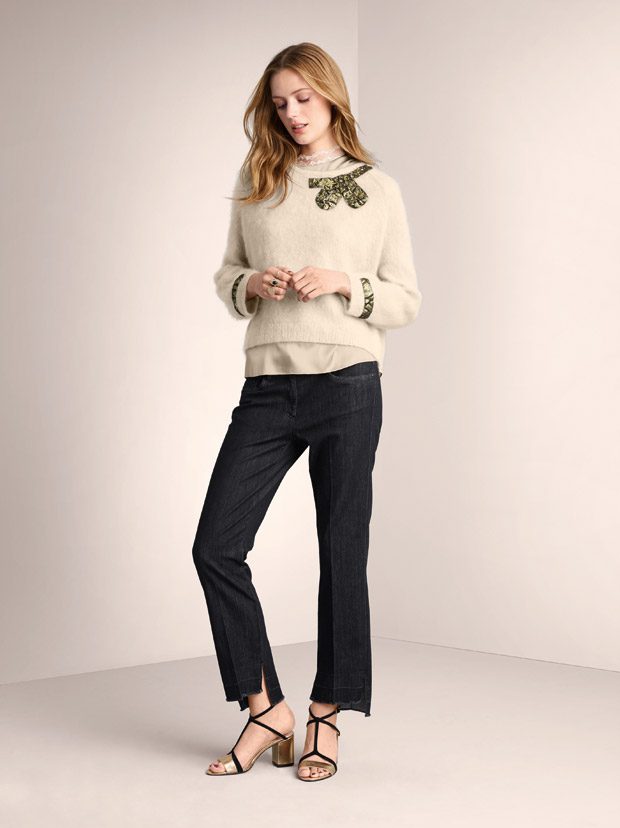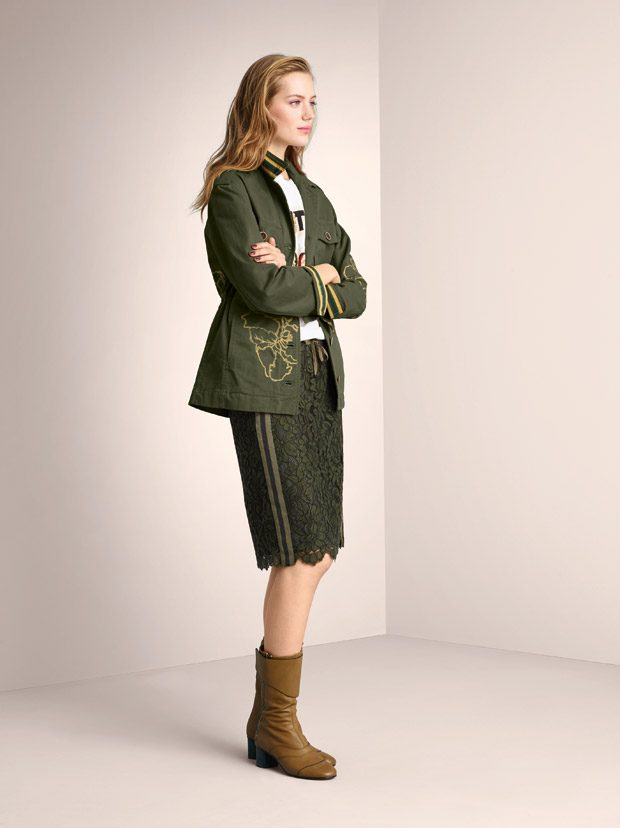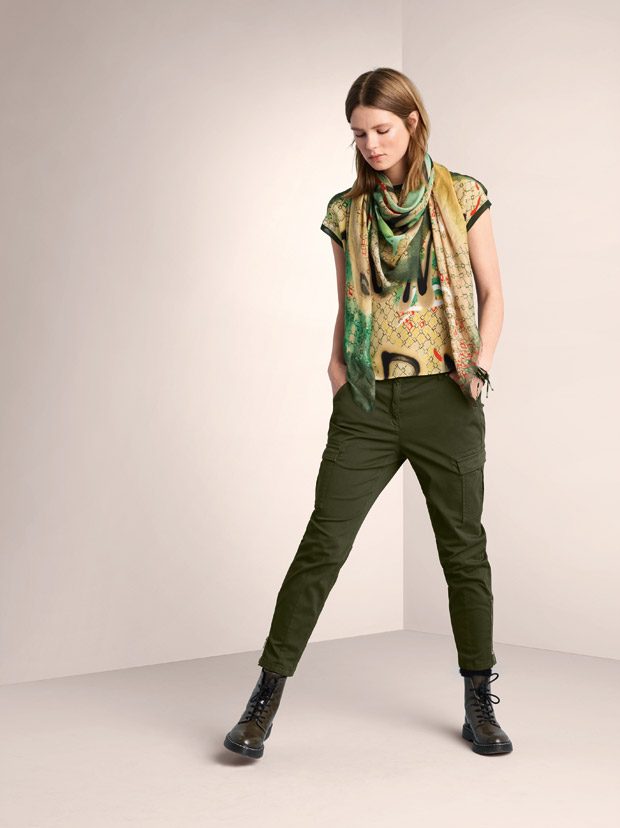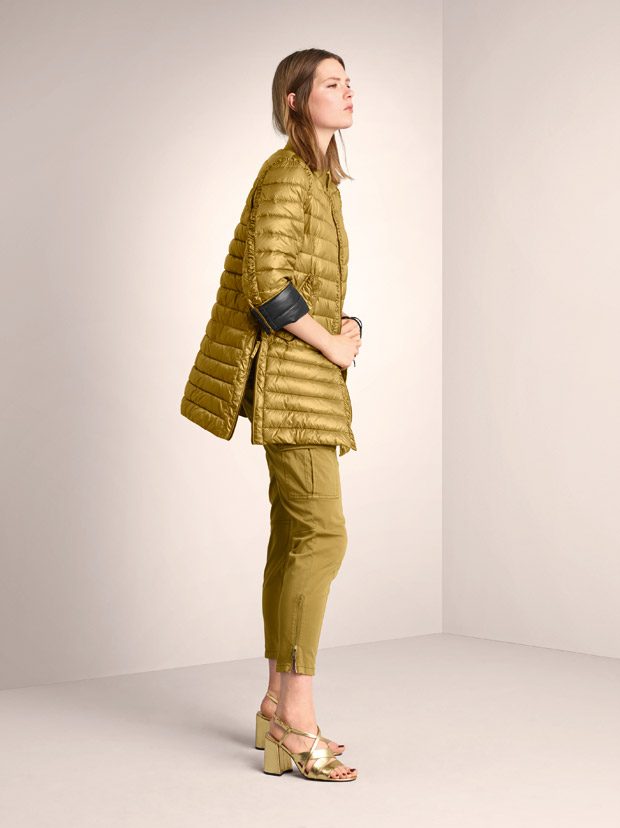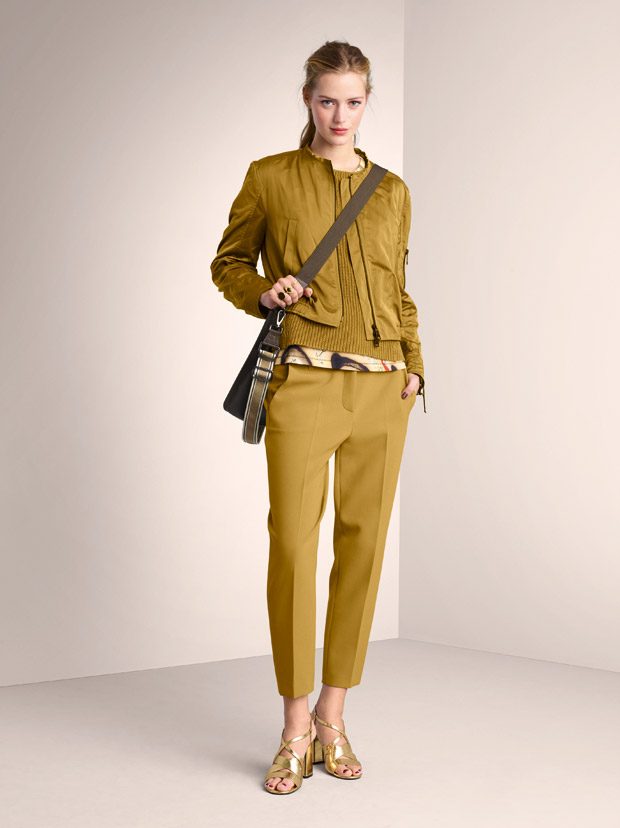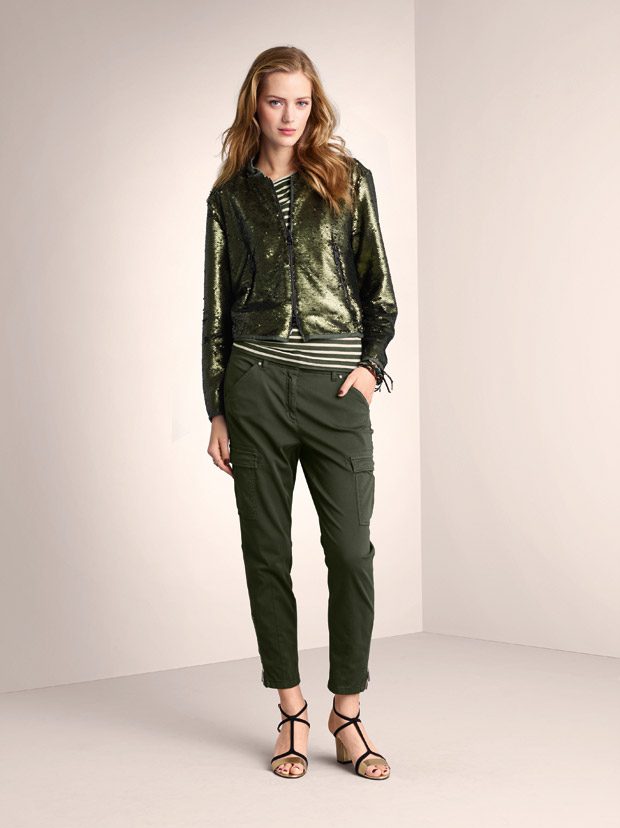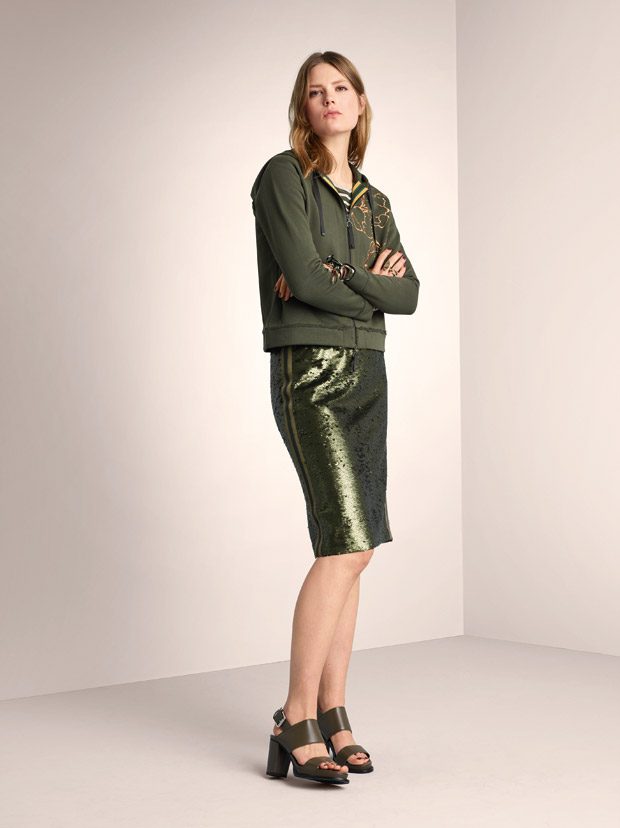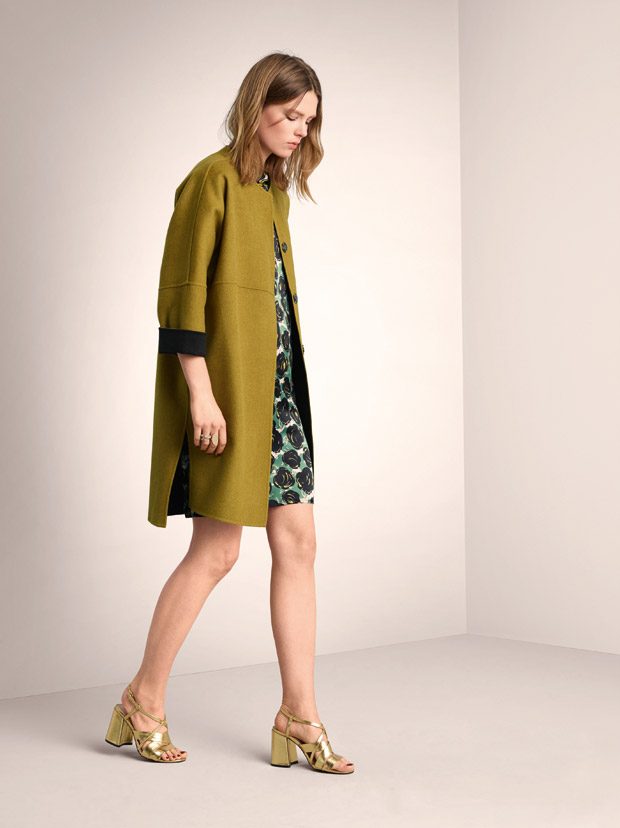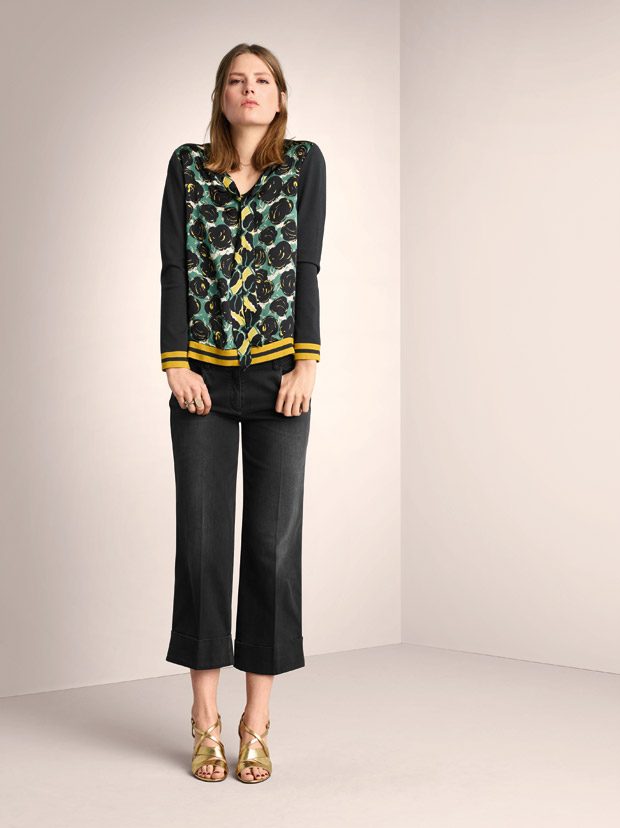 Urban & Cool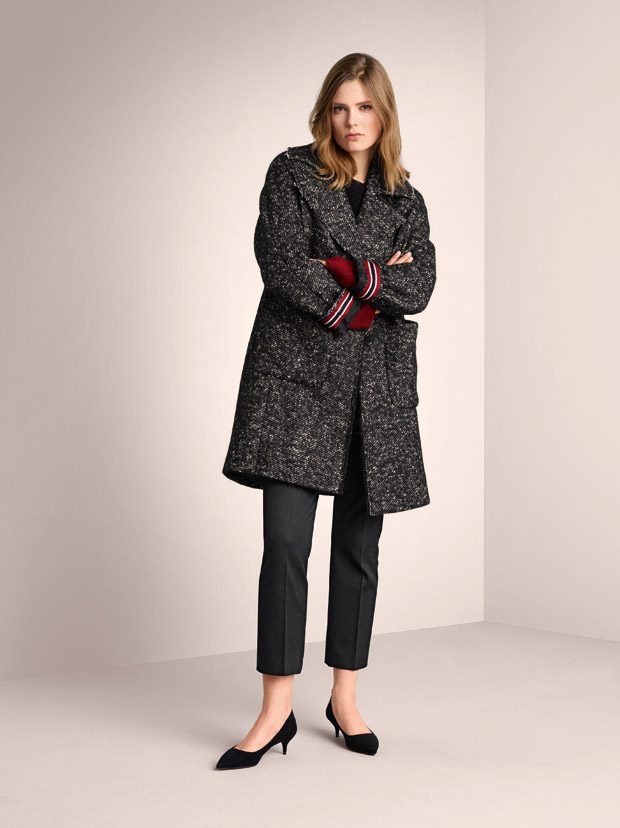 This collection is kept slightly more daring, fresh and cool. The sporty influence of these creations clearly shines through, for instance drawstrings and zippers are applied throughout this collection. In addition to those sporty influences, decorative embroidery, prints and flounces are refreshing highlights of those pieces. Stripes are very present in this collection. They can be found on diverse sweaters and trousers.
"Urban & Cool" never mixes too many colours in one look. Most of the time the looks consist of two or three tones and therefore radiate a well- structured overall image. The range of colours is dominated by night black, sheer white, grey and a couple of more bright hues, such as cranberry and sky blue. Some of the sweaters are provided with words, such as a top that shows a large "YES" at the front side, and a "NO" on the back side.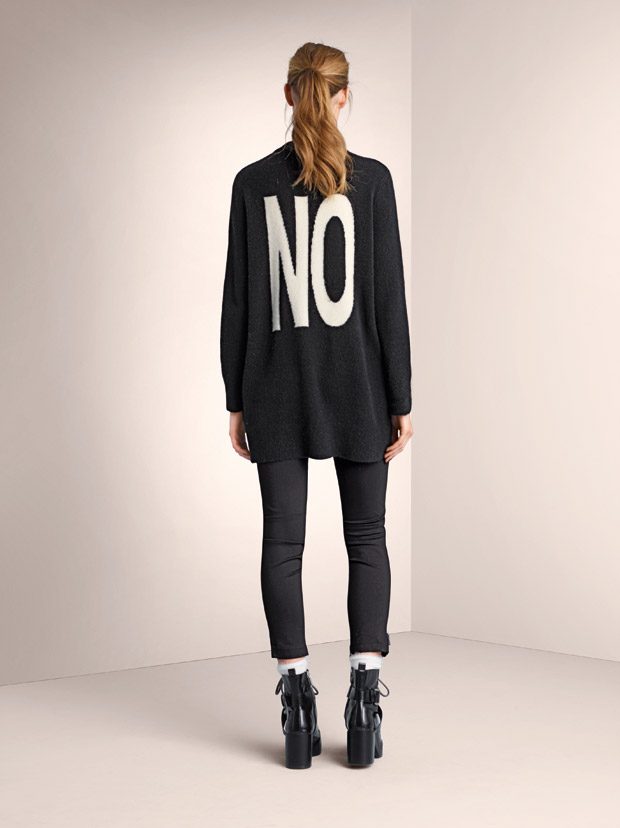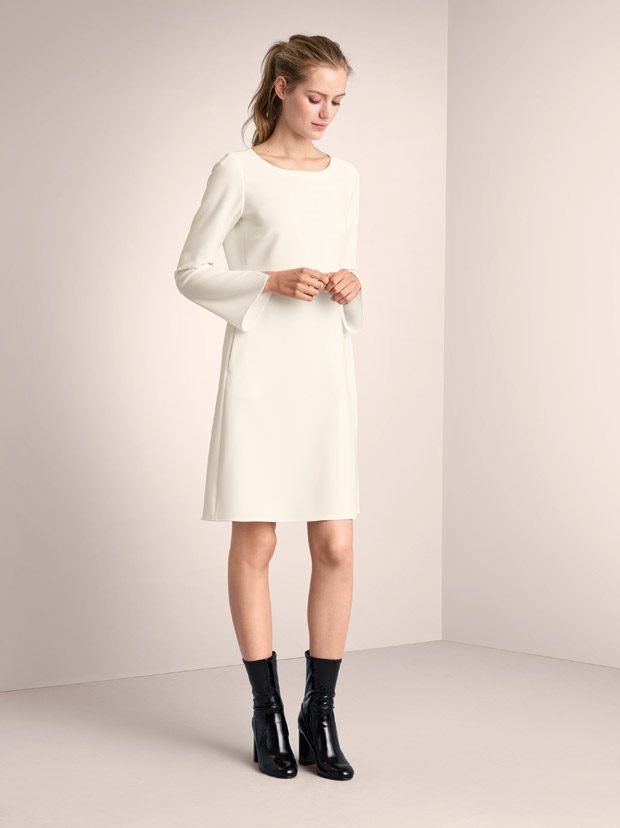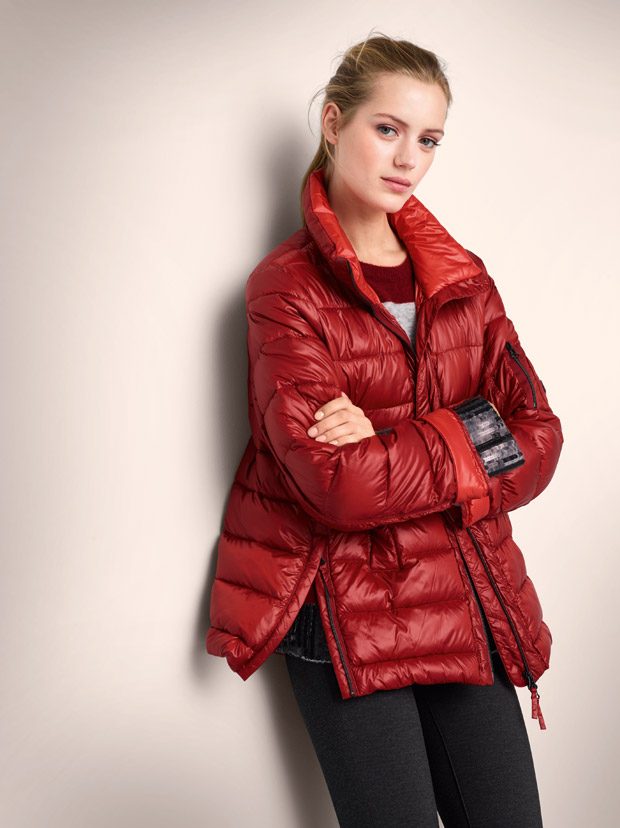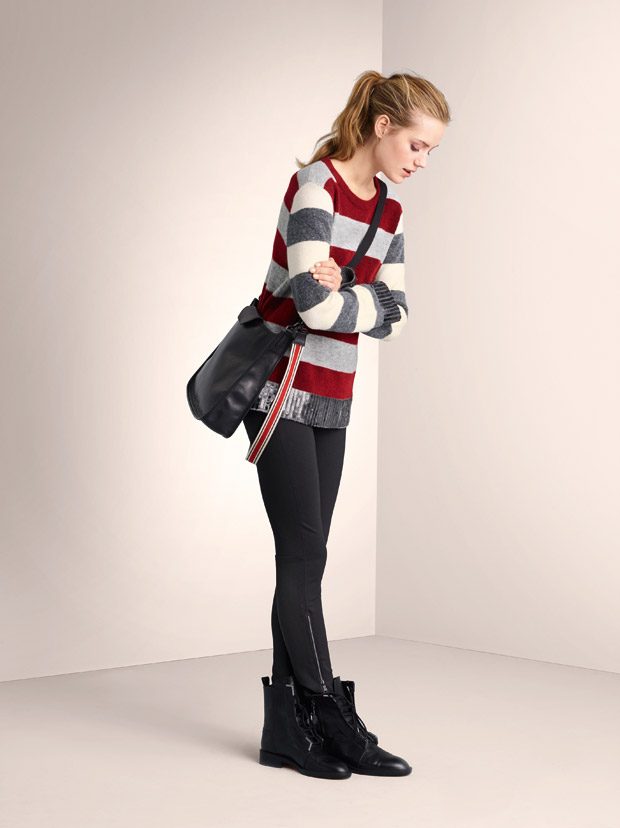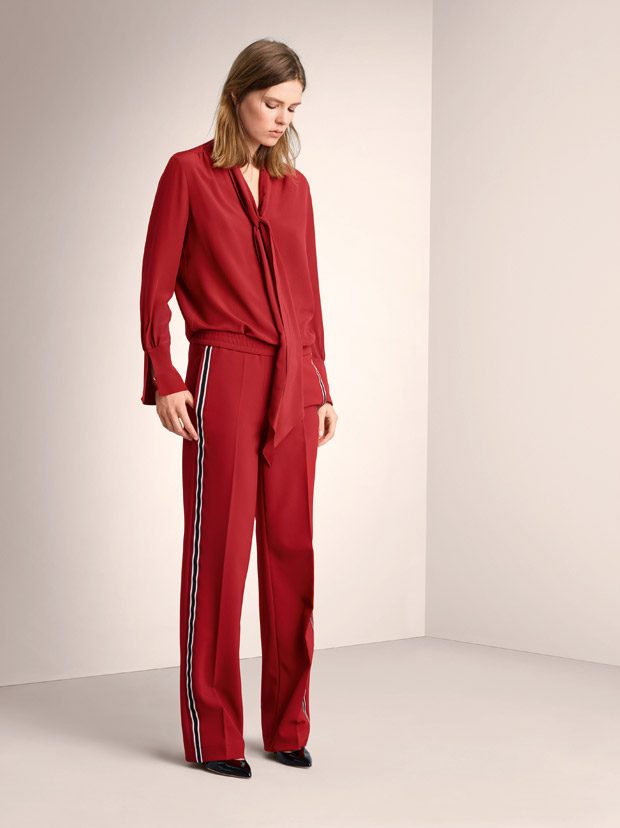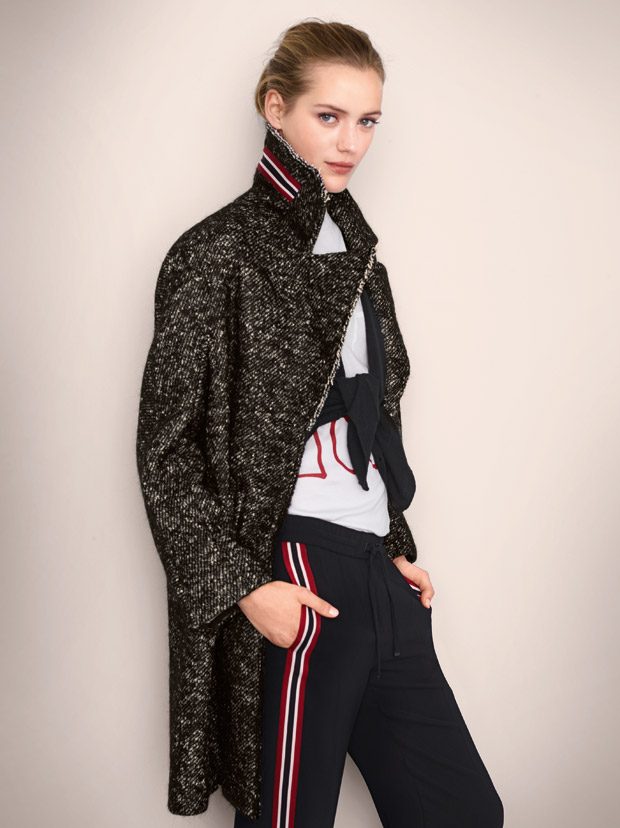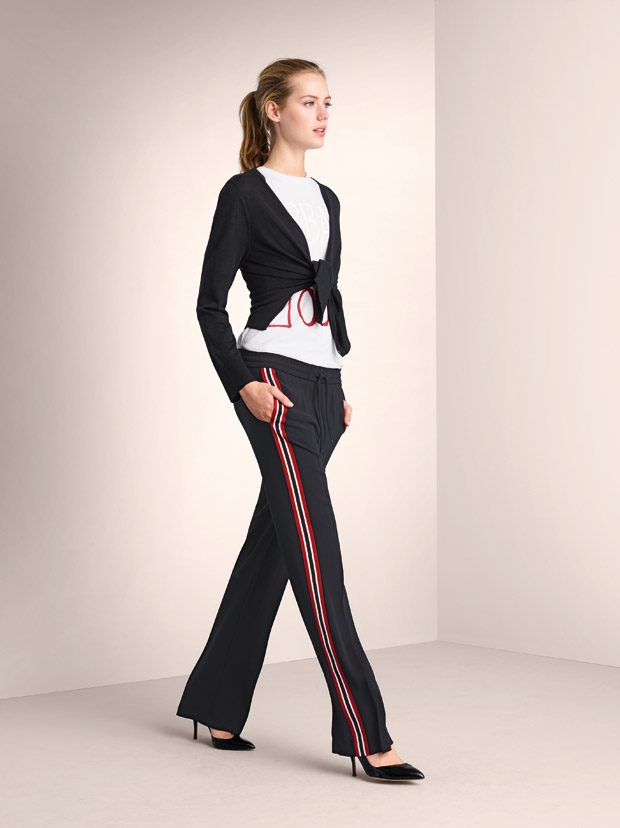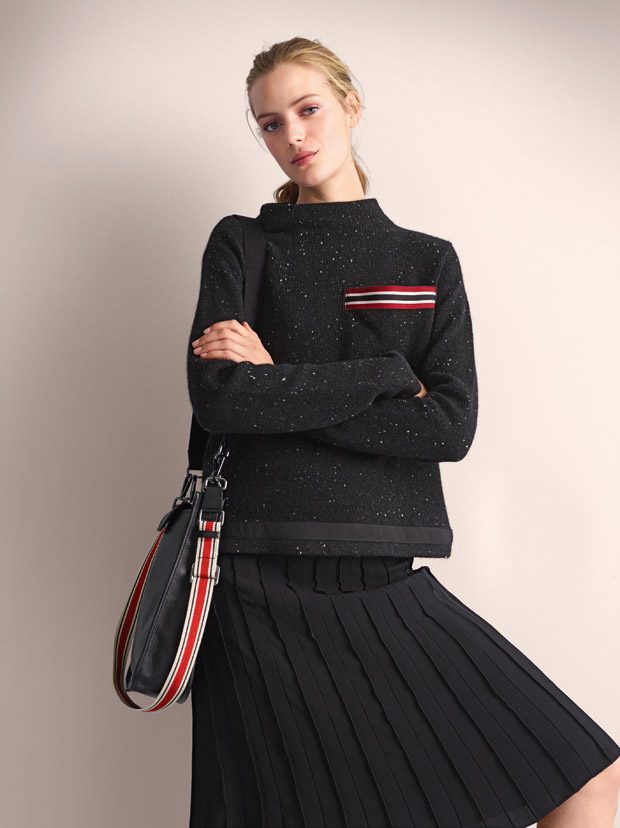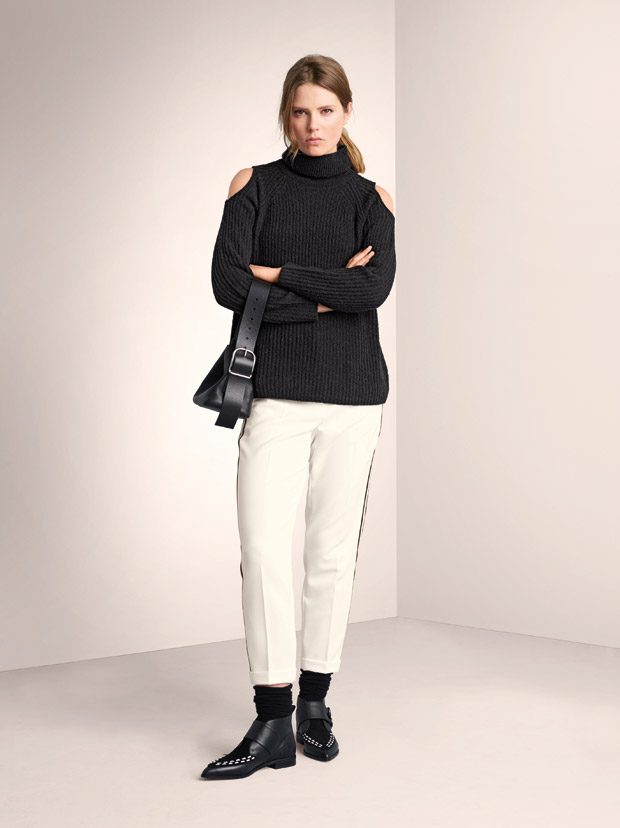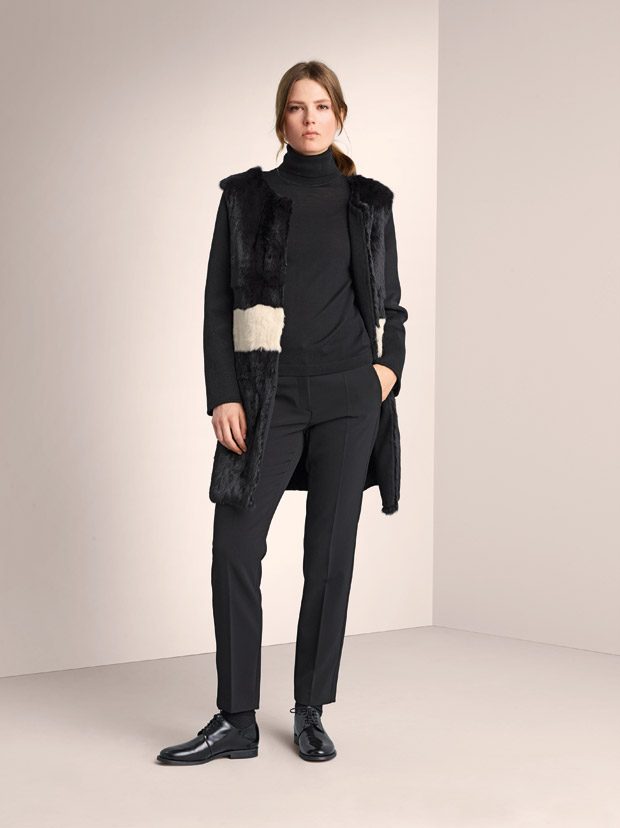 A Touch of Grey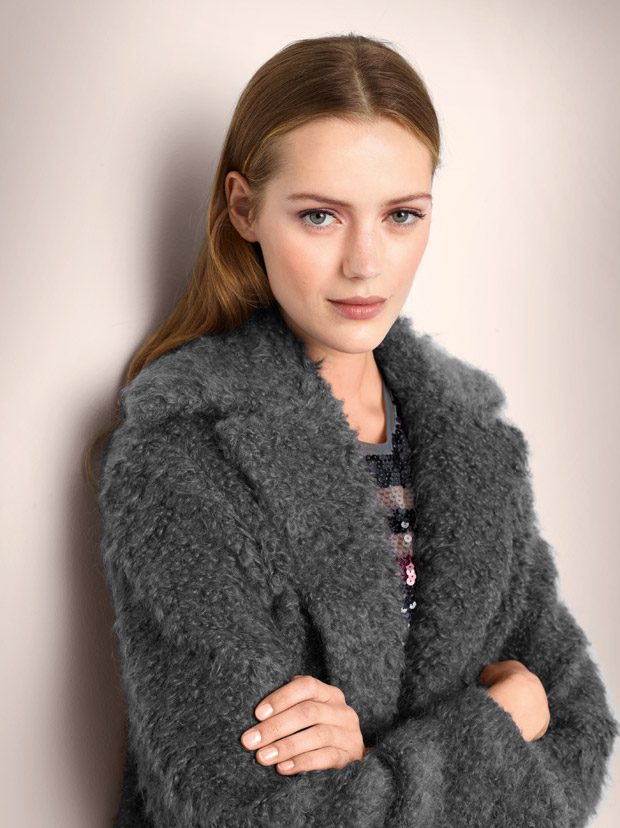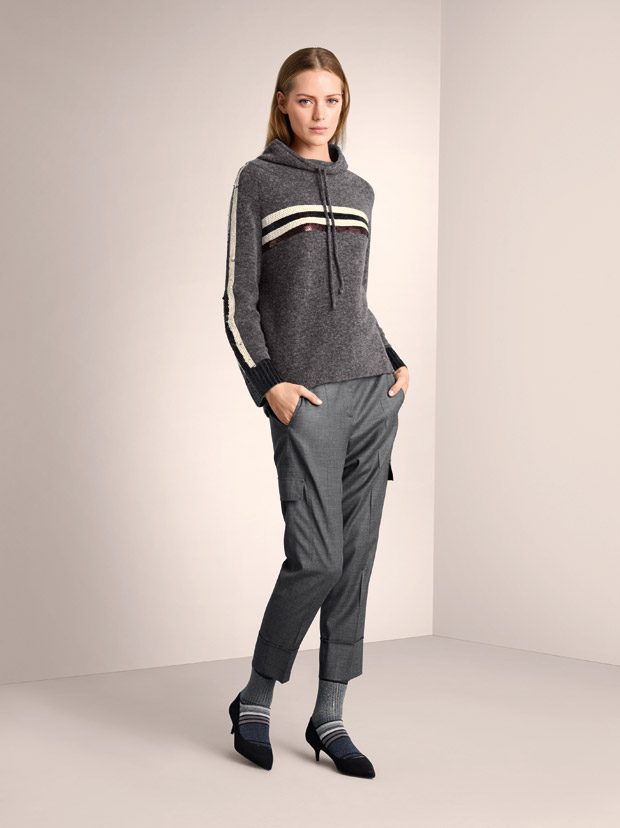 "A Touch of Grey" is a very timeless, sophisticated and comfortable collection that can be worn at any age and for any occassion. Our favourite piece of this collection is an A-line dress with long sleeves that is kept in champagne and is provided with large, grey dots. But also the comfortable teddy fur coats and vests deserve devotion. They underline the cosy feelgood factor of these looks.
The colour palette is dominated by monochrome hues, various shades of grey and champagne. As vibrant colour contrast, bright orange is used. Feeling good and staying warm has never been combined so effortlessly well.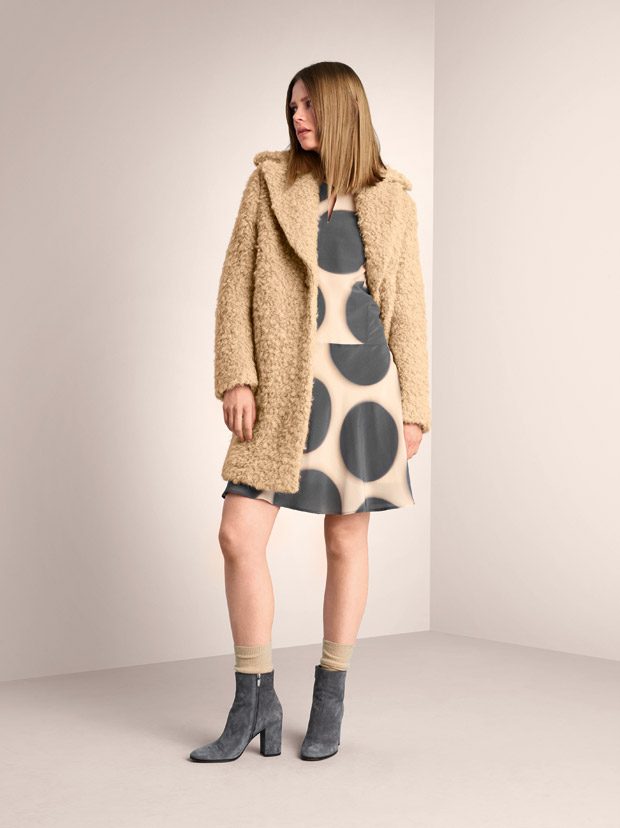 Smart Uniform
As you may guess by the title of this collection, those creations are inspired by uniform elements and influences from the Victorian era. Throughout the collection, a vivid mix and match of masculine and feminine elements can be noticed. Some of the collections' pieces are kept rather loose and over- sized. Comfortable dresses, knee- length skirts, casual trousers, suits, cosy wool coats- we name it, "Smart Uniform" has it all.
Therefore the various pieces of this collection can be perfectly mixed and matched. The colour choice contains of lots of navy, mocha and light grey. Additionally, some golden, silver and burgundy highlights are added.
Spice Lady
Velvet plays a central role in this collection. It is used a bunch of times in plenty of this collections' looks. That fabric is sometimes paired with striking embroidery which underlines the very unique character of those outfits. Metallic dresses and sweaters are another highlight of this charming collection.
The range of colours is focused on warm and earthy colours, such as saffron and anise. However highly feminine, strong colour tones, for instance cranberry are also used. Those pieces are the perfect addition for any contemporary woman that prefers to dress in strong tones and likes elements of past decades in her wardrobe.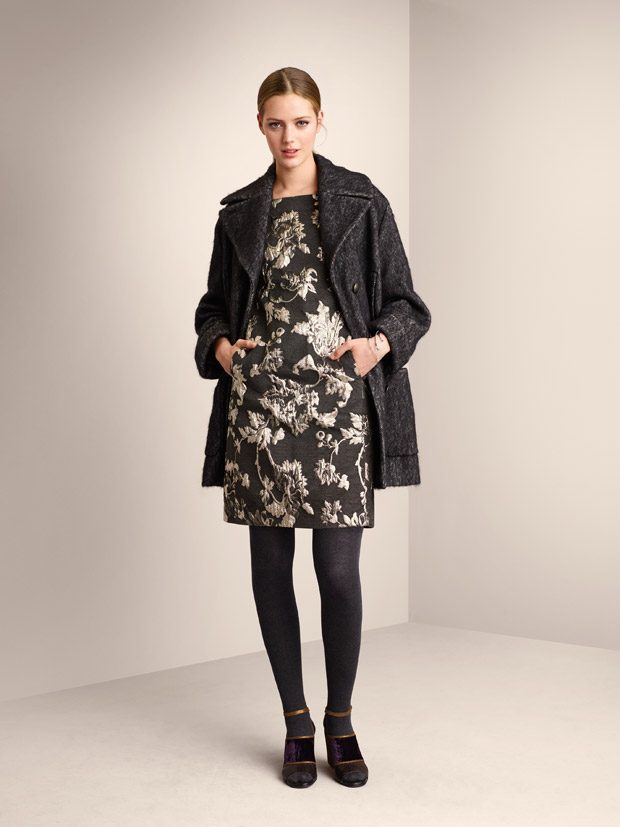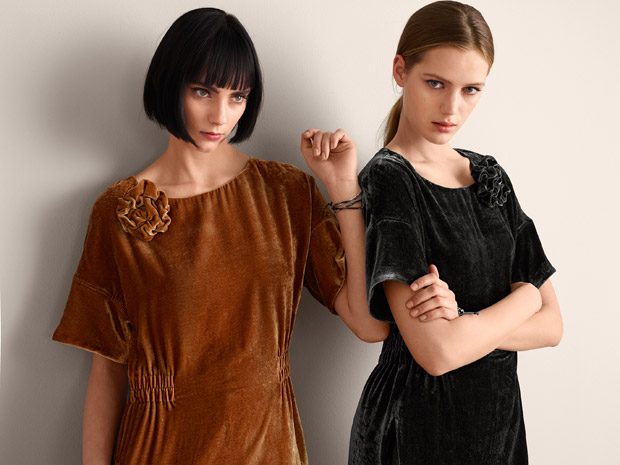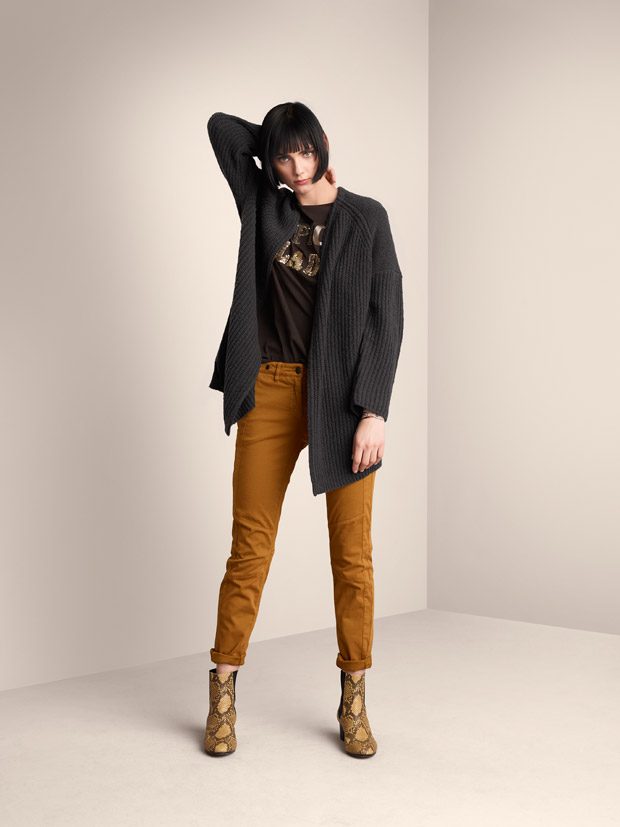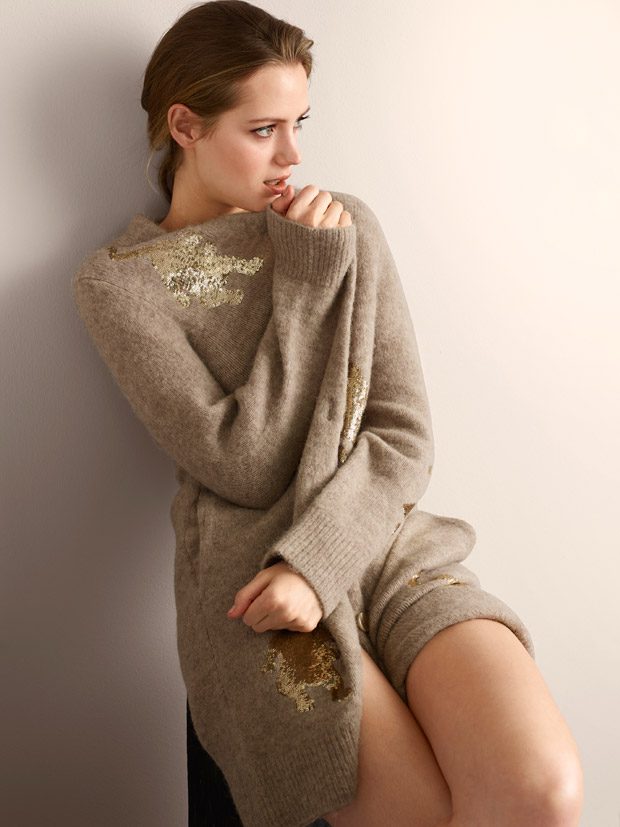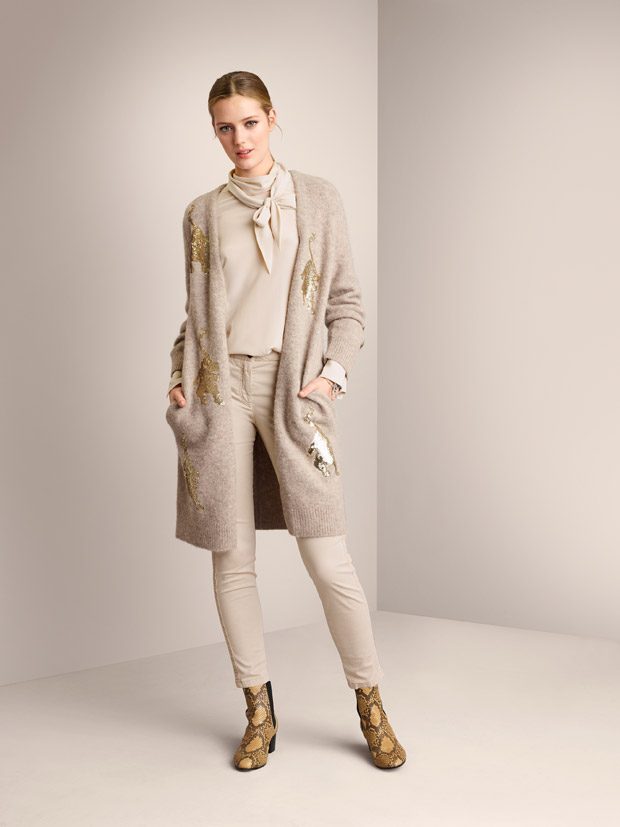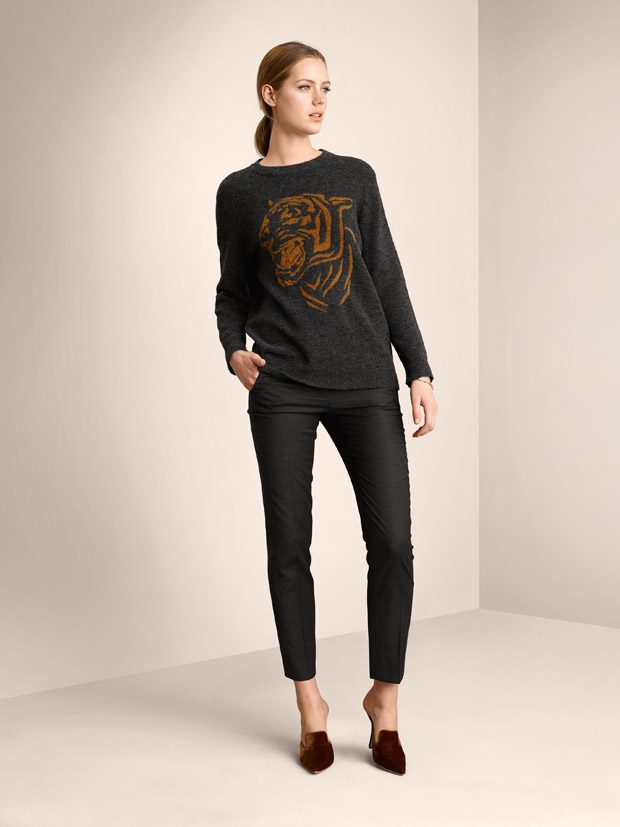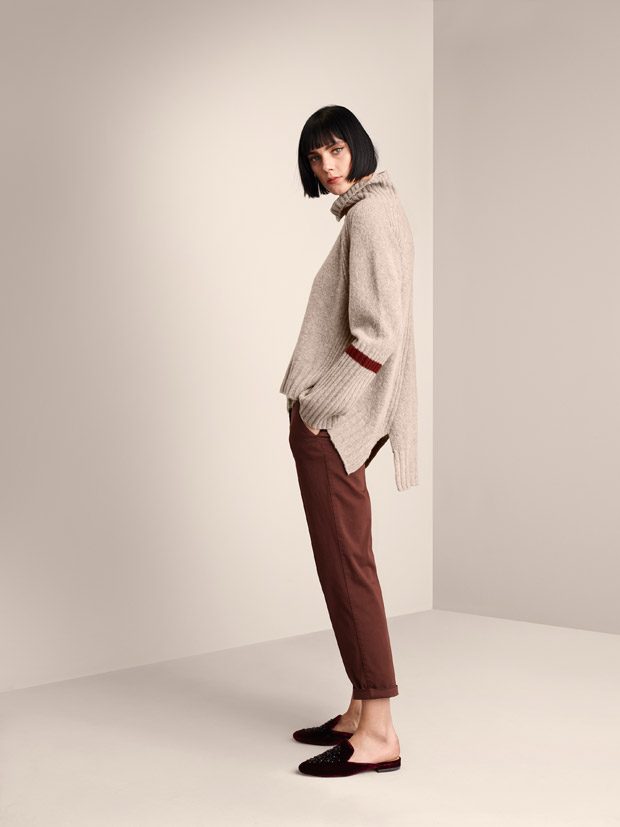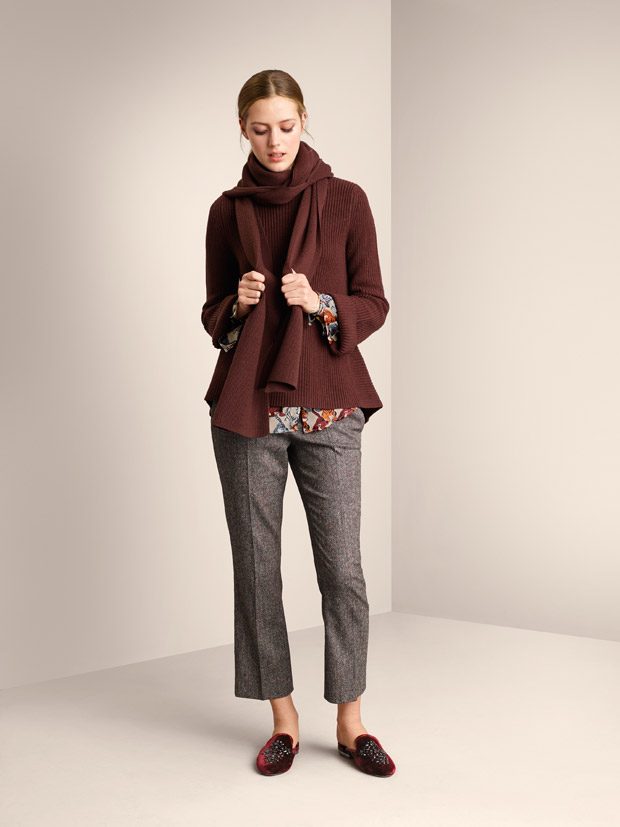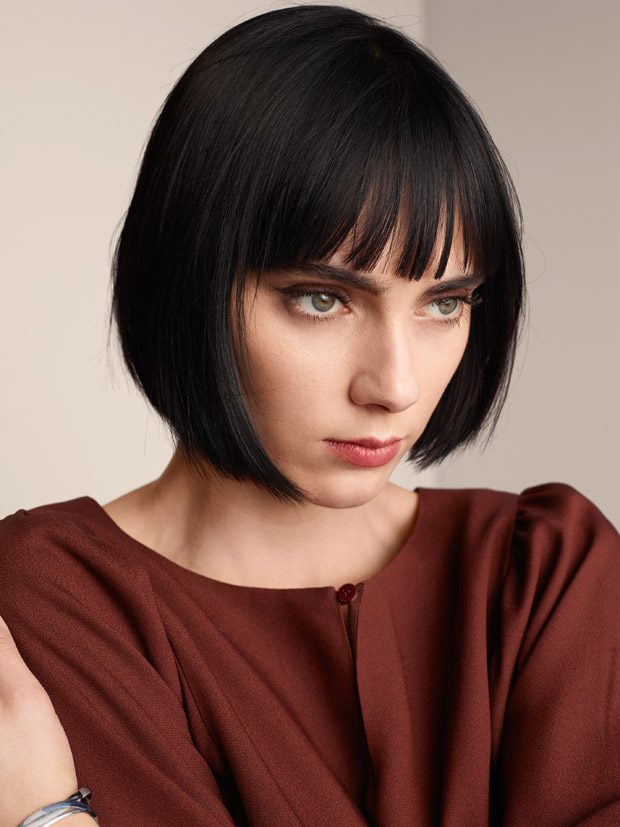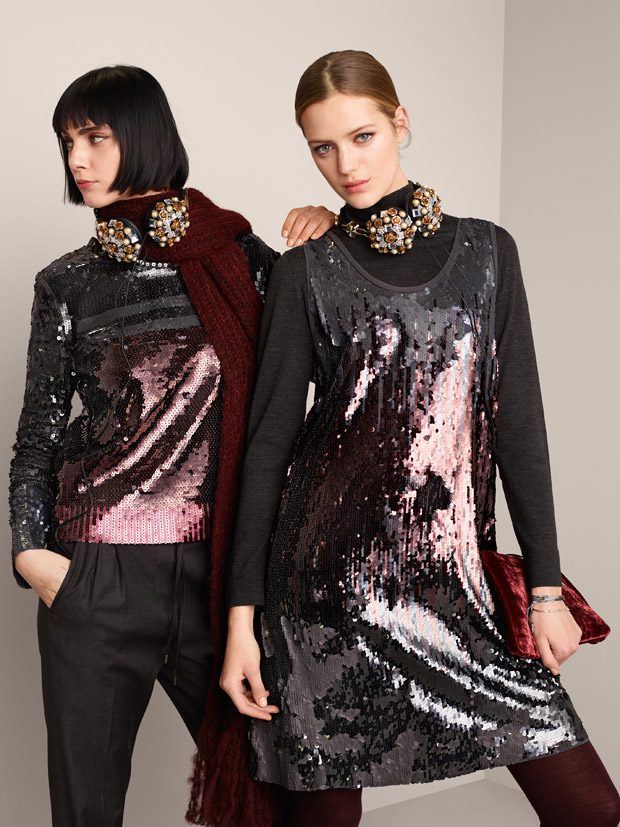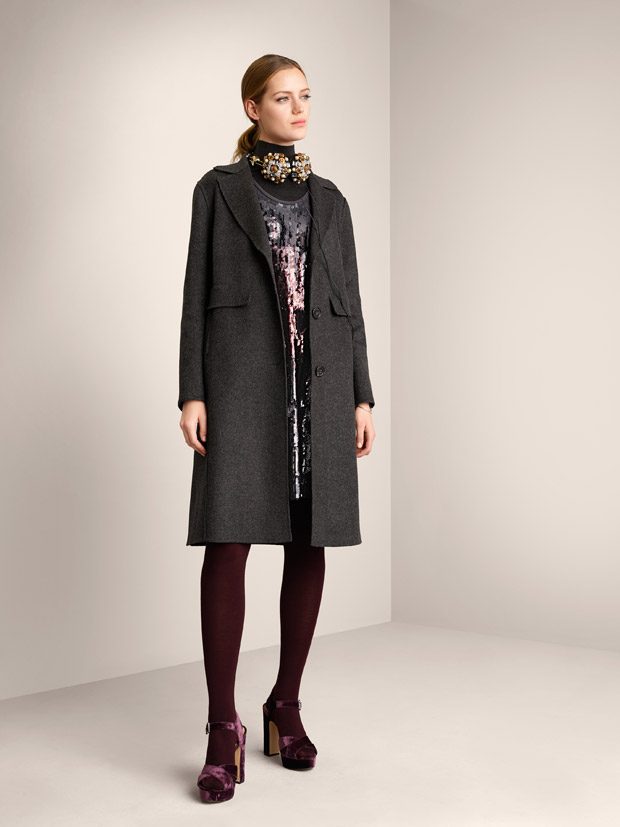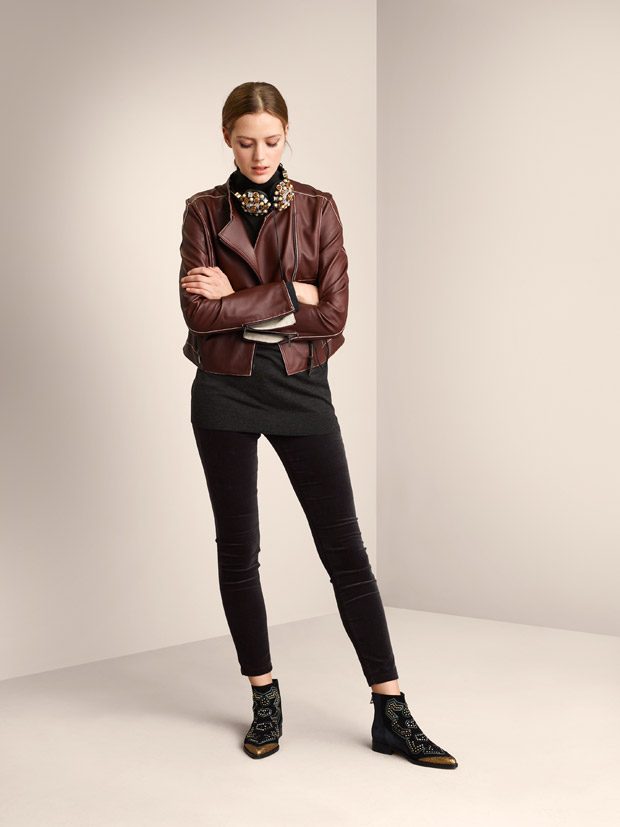 Every collection has its own character. They are all focused on comfortable, sophisticated and urban- chic pieces. We will definitely keep an eye on Luisa Cerano and on all upcoming collections!
Images courtesy of Luisa Cerano
Review by Sussan Zeck for D'SCENE Magazine