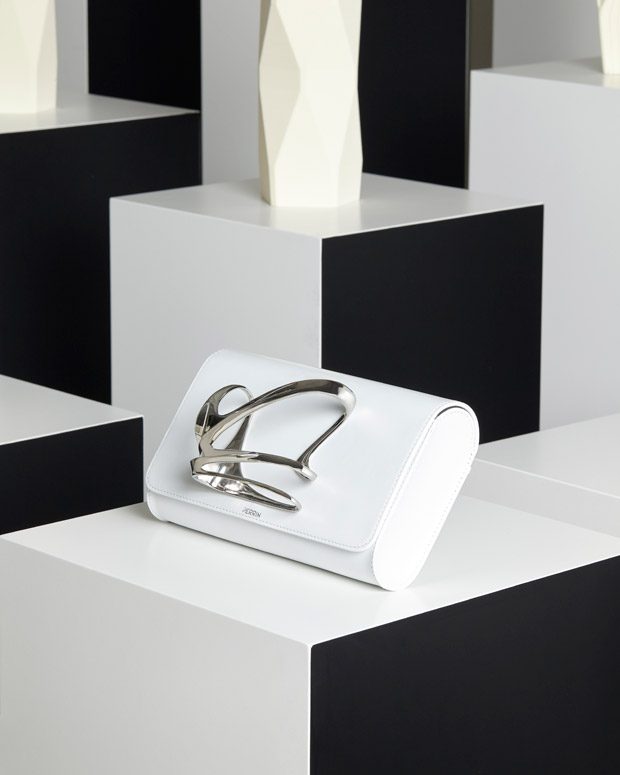 Discover Perrin Paris x Zaha Hadid's limited-edition capsule collection of seven clutches with three different sculptural metal glove-pieces.
"We are honoured to unveil this incredible collaboration, which is dear to our hearts. Zaha was an incredible talent, and her work lives on as a testament to her legacy and enduring impact on the architecture and design worlds." – Sally Perrin.
"We have always been interested in the strong connection between fashion and jewellery, and this collaboration allowed us to combine both disciplines. Each piece is manufactured in soft leather and integrates Zaha Hadid Design's signature language with Perrin's immaculate craftsmanship." – Maha Kutay, Director of Zaha Hadid Design.
"The 'Perrin Paris x Zaha Hadid' collection consists of seven clutches with three different sculptural metal glove-pieces – Strae, Loop and Mobi – as part of a limited edition series. The leather clutch is finished in five colours: black, white, blush, lipstick and electric blue, with sculpted metallic glove pieces in a variety of finishes including gold, rose gold, silver, or the red and blue of their corresponding leather clutches.
The fluid forms of each metallic glove-piece have been designed and crafted to enable the clutch to be worn on either the right or left hand, resulting in a striking combination of Hadid's unmistakable design language with Perrin's heritage and expertise of handcrafted leather."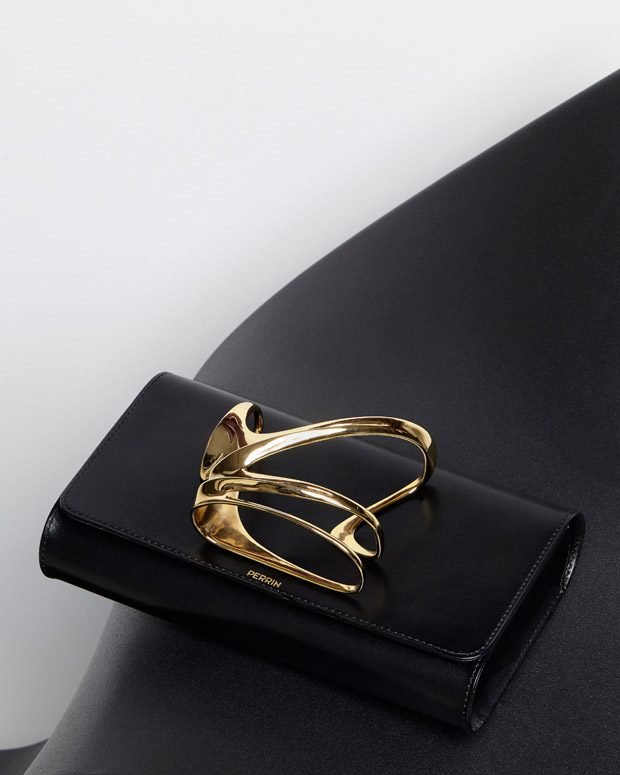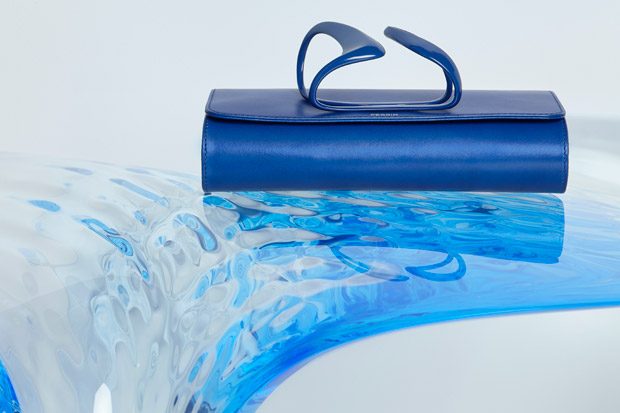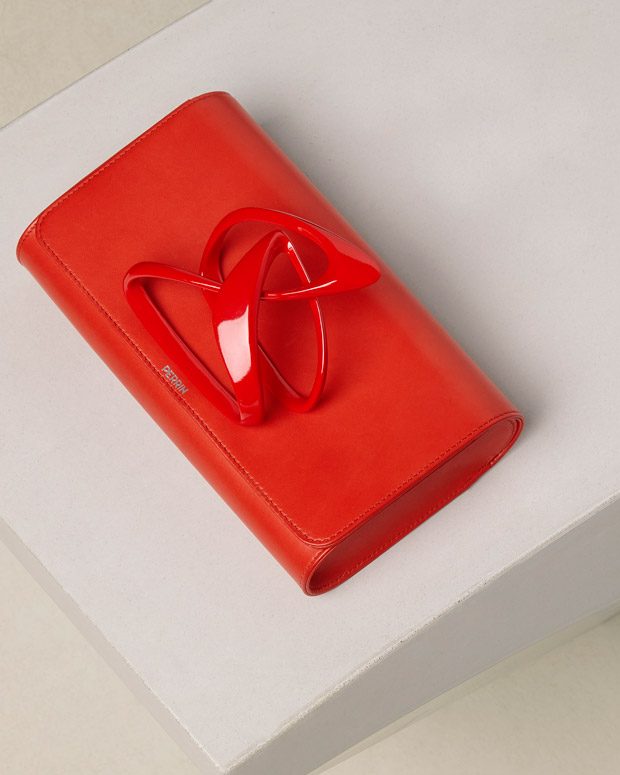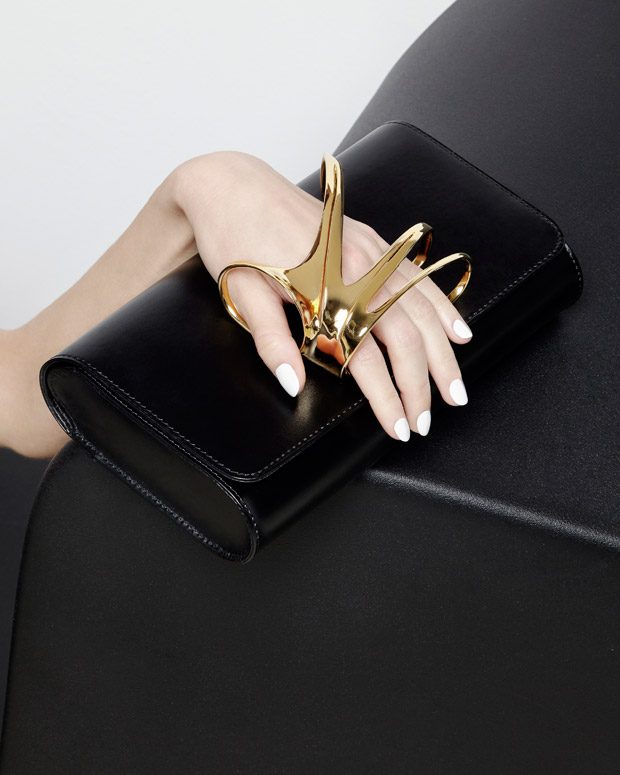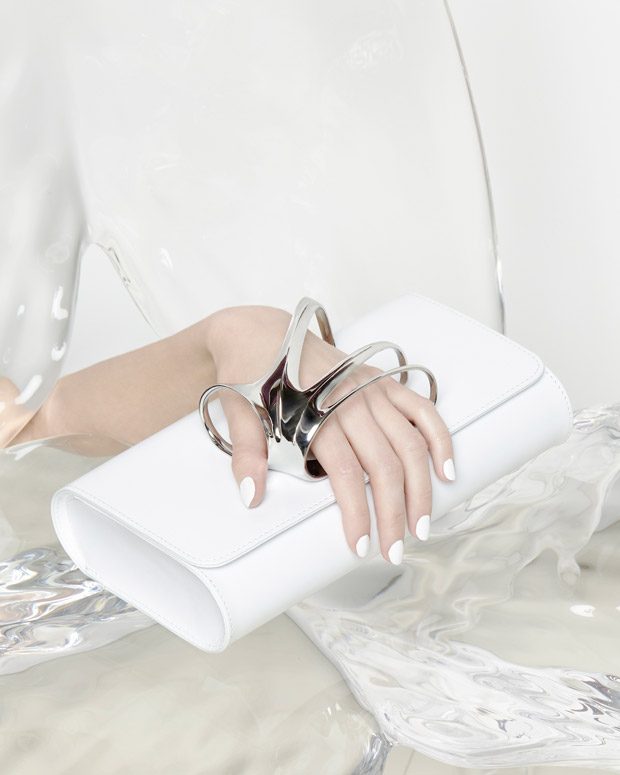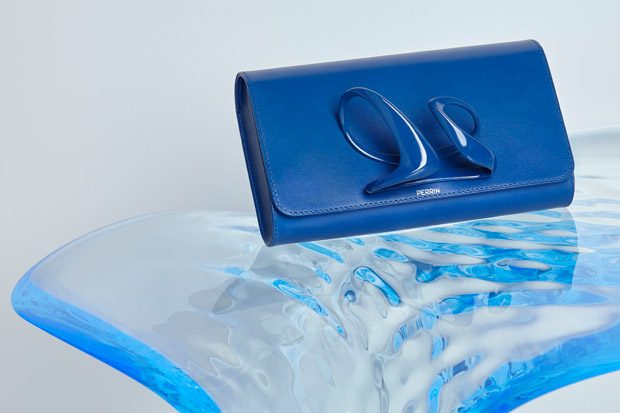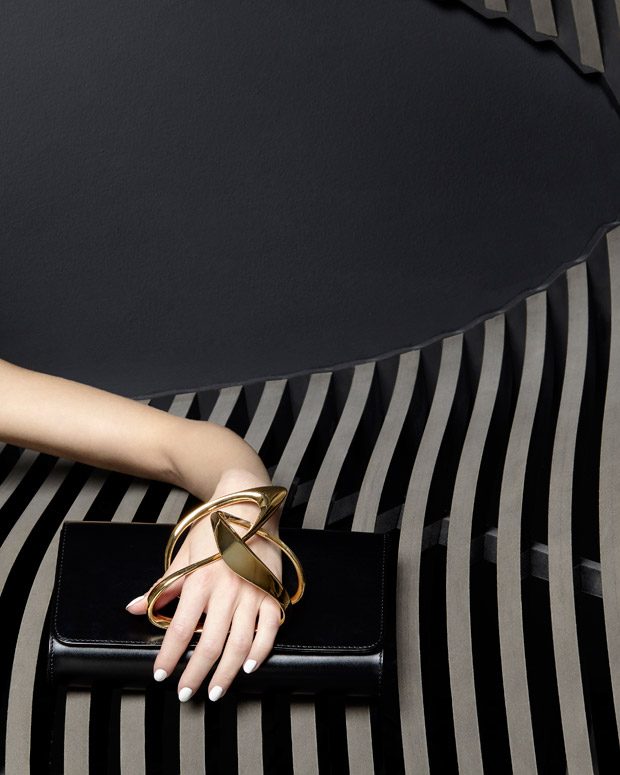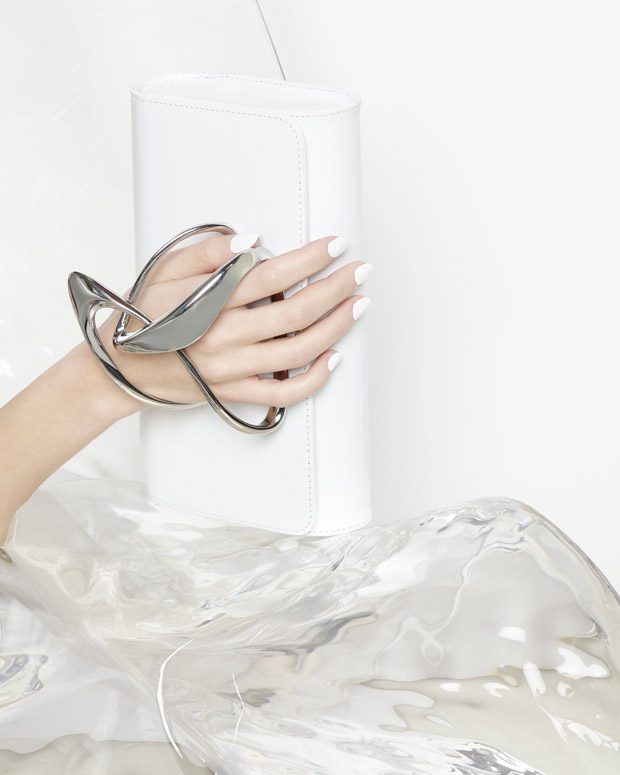 Design: Zaha Hadid Design
Project Directors: Woody Yao, Maha Kutay
Design Team: Weilong Xie
Dimensions: W240xH140xD50 mm
Material: Fine Leather, Coated Brass
Colour:White, Black, Nude, Blue, Red
Images courtesy of Zaha Hadid