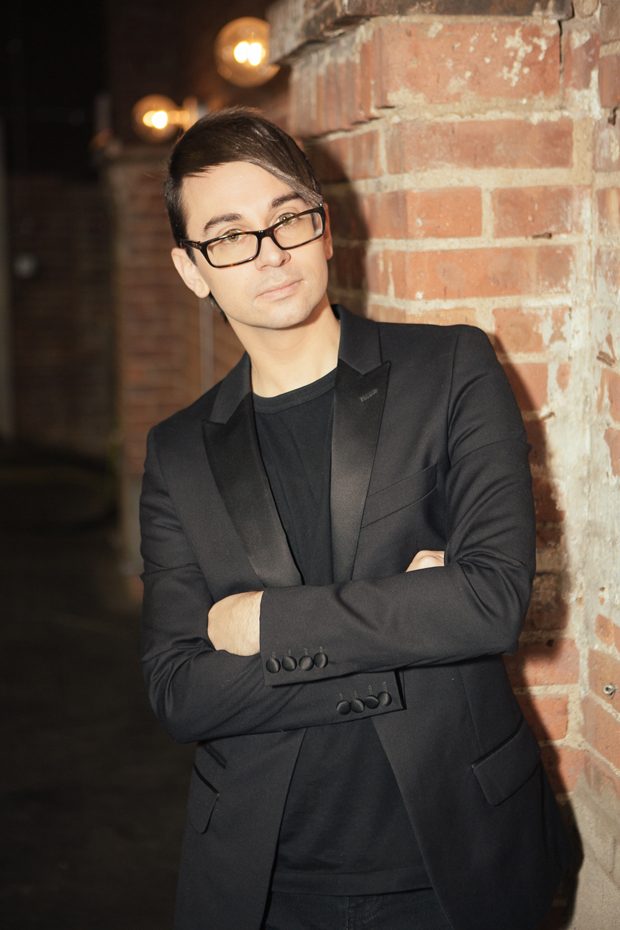 CHRISTIAN
SIRIANO
sits down for an exclusive
D'SCENE Magazine
interview with our Editor In Chief
ZARKO DAVINIC
and Fashion Features Editor
KATARINA DJORIC
to talk about
CFDA
, the red carpet and his downtime.
What was your first, real fashion moment?
I think my first real major moment was probably when my brand was picked up buy our first major retailer Saks and we have some great red carpet moments at the Emmys and Tony awards a few weeks later.
Read more after the jump: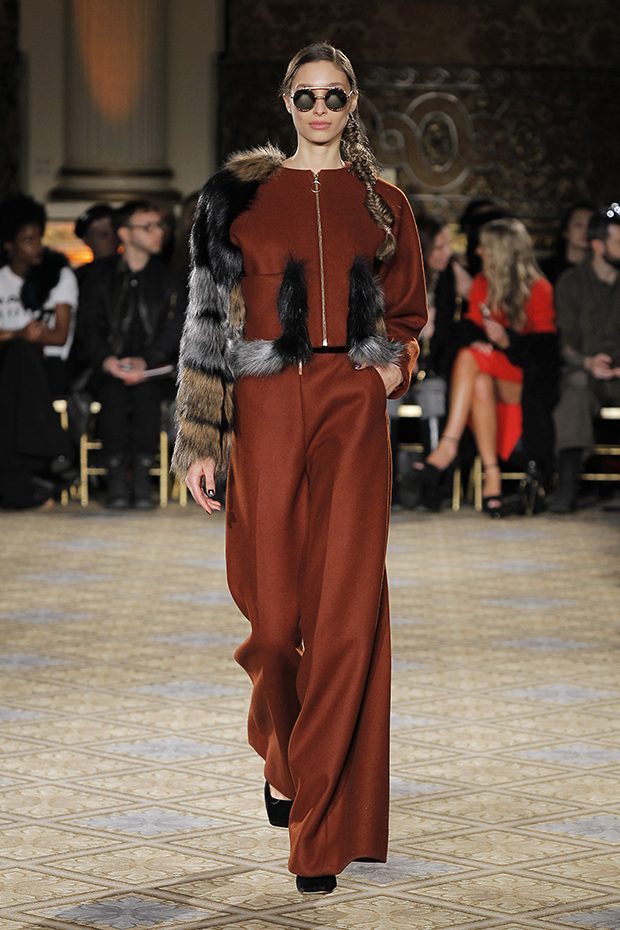 What is the one thing that makes your label stand out from the crowd?
I think it's our inclusion. We celebrate diversity and I want women from all over the world to be able to find a piece of our brand and fall in love with it.
What are the most important lessons you
learned
from interning at Vivienne

Westwood

and Alexander McQueen?
I think I

learned

that you should never compromise your vision for anyone. Stay true to what you believe in. I think I also

learned

that its not about having the biggest team in the world but its about having the best team in place that you can trust and count on.

Fashion is a very competitive industry. Have you ever had moments when you wanted to quit?
I have those moments every day I think. Its a very hard business and as a young designer we are competing with massive brand that have been
i
n business for 50 years but for some reason we are held to that same level sometimes. It is wonderful to be in retail hanging next to a brand like that but it can be very hard to keep up at the same
pace
as they do.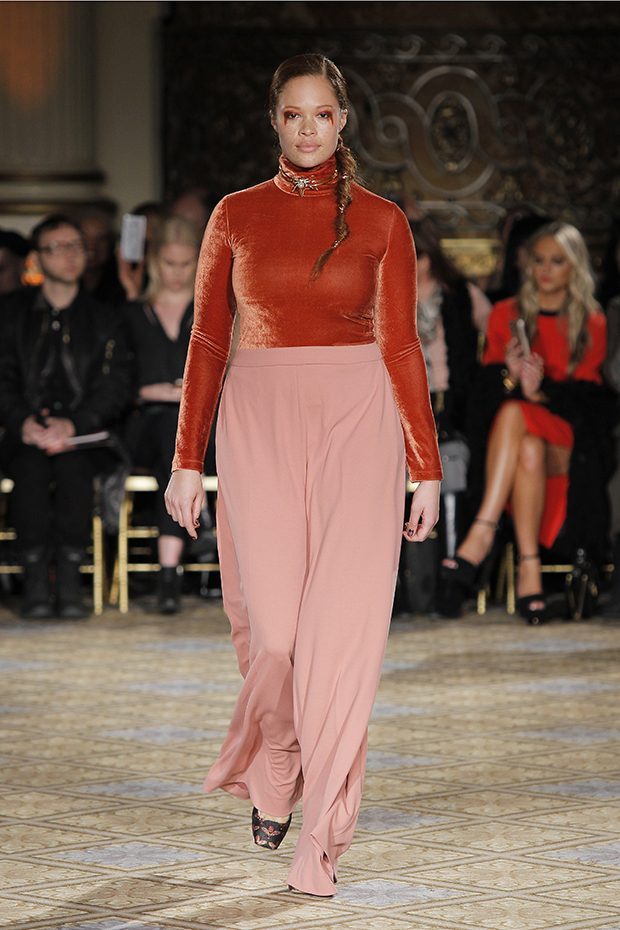 How do business decisions you have to make impact your design process?
They are very important and become more and more important every season. That is just the world we live in now. It's not enough to be a great, cool and interesting designer. You have to make sure the customer loves what you are doing and buy into it. I am lucky that most of the pieces I usually love in a collection sell and get worn.


How do you accommodate the needs of women all over the world who might have different fashion sensibilities?
That is the ultimate challenge. We have to be account for a lot of different types of customers. That is sometimes why an editor might not always understand a collection perfectly because they have no idea the type of women we sell to. We have to have a great collection that a women in New York would want and a women in the Middle East. Its all about the balance!
You were inducted in

CFDA

only three years after you started your label, which is rarely seen. How important was that moment in your career?
It was really exciting. Being a part of the
CFDA
is really a wonderful. It gives the brands some validation in the industry which as a young designer we wanted. My brand was growing so quickly at that time so it only helped push us in the right direction.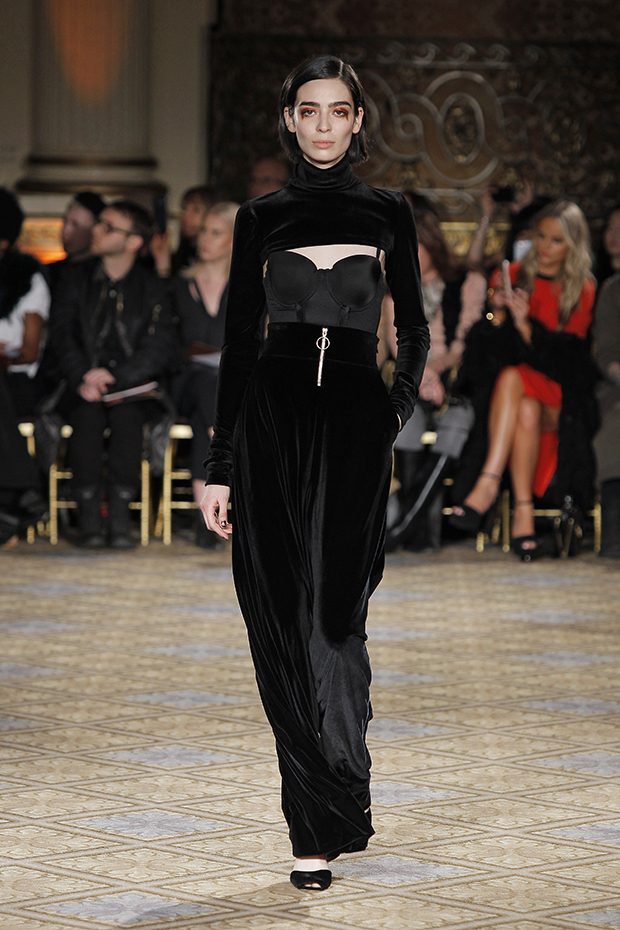 What is the one piece you think every woman should have in her wardrobe?
It is hard to decide on one but I think it's is just about finding the perfect dress but that dress can be any shape, color and print. As long as you look and feel great in it then it should be your staple go to piece. I also think the piece should be really different from everyone.

What advice would you give to your teenage self?
I think nothing really. I try to never look back on what I did wrong and should have done because it can't change so why think about it.


Recently Calvin Klein, Dior and

DKNY

have all changed their creative directors, while there are now empty spots at Chloe, Roberto

Cavalli

,

Ferragamo

and

Givenchy

. Is there any legendary fashion house you would like to take the helm of?
I know, fashion is changing so much literally year to year. I think Dior was always a favorite,

Balenciaga

,

Givenchy

etc. I love an older french houses because I also love couture.
Fast fashion is relentless when it comes to copying, how do you as an independent American designer protect yourself from it?
I just hope that our collections are different enough to be special and interesting for our customers to feel the value in our brand.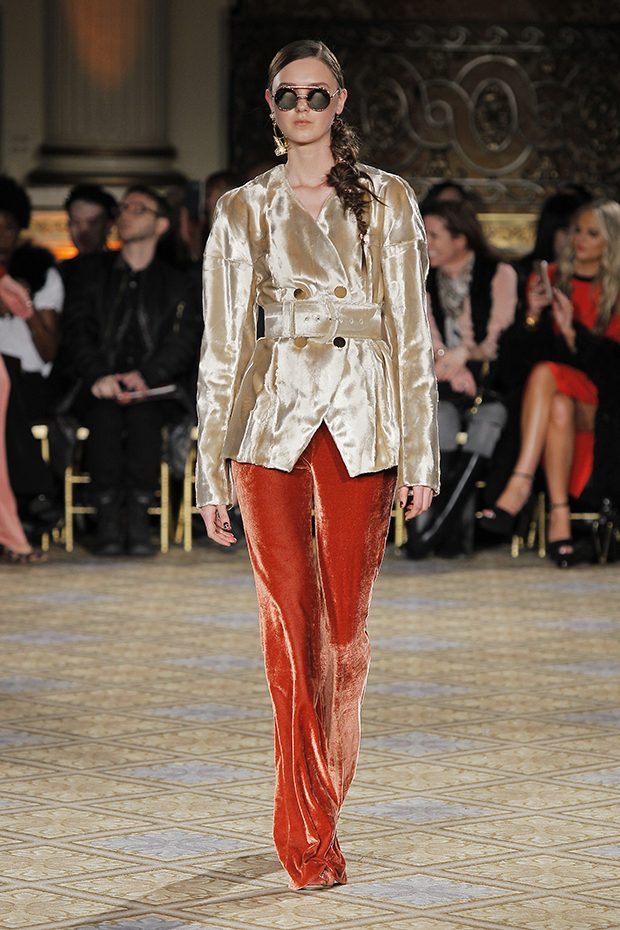 The idea of the 'see now buy now concept' was born over a year ago, but from today's standpoint do you think an independent fashion brand can benefit from it?
It's a mix bag. It works for some things but to be honest I don't think it was as big as most hoped. It is very hard to predict what people will want to buy before they have seen it so it's a serious gamble and one wrong production mistake could really hurt the business.
Christian

Siriano

designs are a regular on the red carpet, who are the stars you would love to dress for the next Red Carpet Season?
I really try to never think about it. We don't aggressively go after anyone. I like it to be a organic process and hope it works out. Sometimes it does and sometimes it does not. It took me a few years to understand that but now I just hope for the best. It has been a honor to dress some of the women we have dressed and I am happy to say that I have dressed most of my icons.

You recently got married, did marriage change your work dynamic in any way and how important is having some downtime for you? I think yes, fashion can completely consume your world even when

I'm

home I'm sketching and thinking of new projects to try. But I am so glad I found a partner that is proud of what I have done and supports almost every crazy decision I make.
Images from:
CHRISTIAN SIRIANO Fall Winter 2017.18 Collection
Keep up with
Christian
's latest collections and more at
christiansiriano

.com
and @csiriano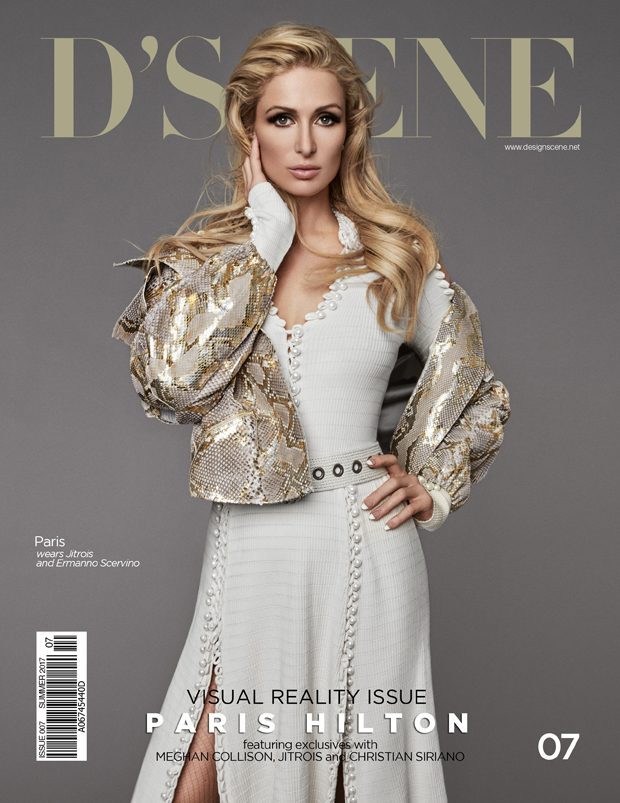 Get your copy of D'SCENE Summer 2017 issue in
PRINT and DIGITAL