"We need to keep in mind, designers are the heart of the fashion industry." declared Alber Elbaz at the beginning of the "Designer For Tomorrow" Award 2017, presented by Peek & Cloppenburg and Fashion ID, in a video message. With that statement, the very renowned french designer underlines the importance to support and guide upcoming talents. After him, sundry other star designers, such as Zac Posen and Tommy Hilfiger, were shown on a big screen and sent their wishes to Stella McCartney, who was hosting the award this season. The patrons support the young designers throughout the DFT programme. Thanks to that support, they get the chance to make themselves a name in the fashion industry, be discovered and present their name to various important people within the fashion industry, such as important editors and the general public. This programme includes an own sponsorship programme, personal mentoring by the Jury and Advisory Board and an own fashion show during Mercedes- Benz Fashion Week Berlin.
This season, the DFT was even more special because it celebrated its tenth anniversary. The striking show started with a presentation of the new collection of last years' winner, Edda Gimnes. Her colourful creations, handprinted prints, couture appeal and oversized hats felt like a pure jollification and like a celebration of arts and fashion. She stayed true to her motto: "Be more brave in the way you dress." Her vivid collection definitely deserved devotion and stayed in mind.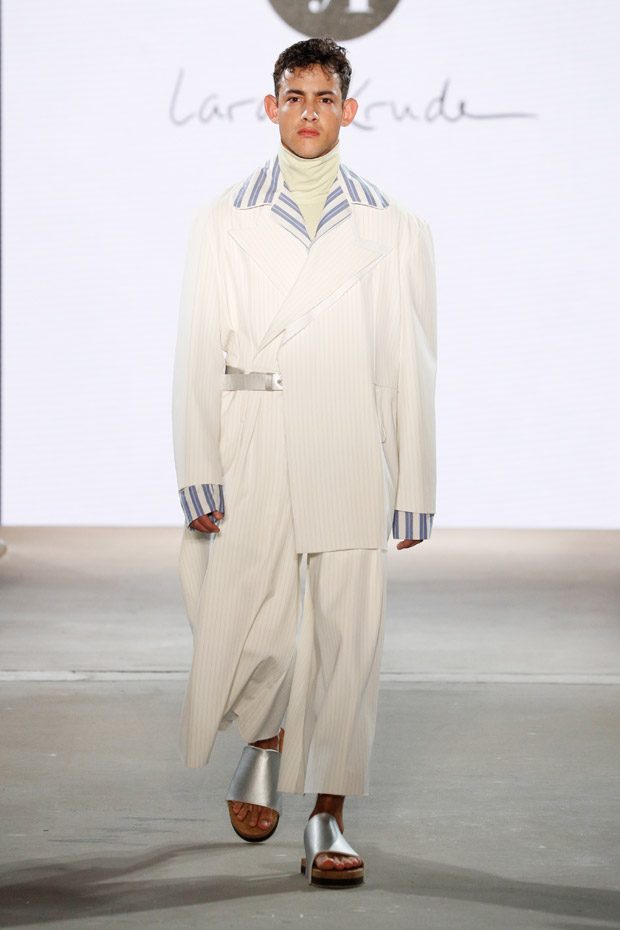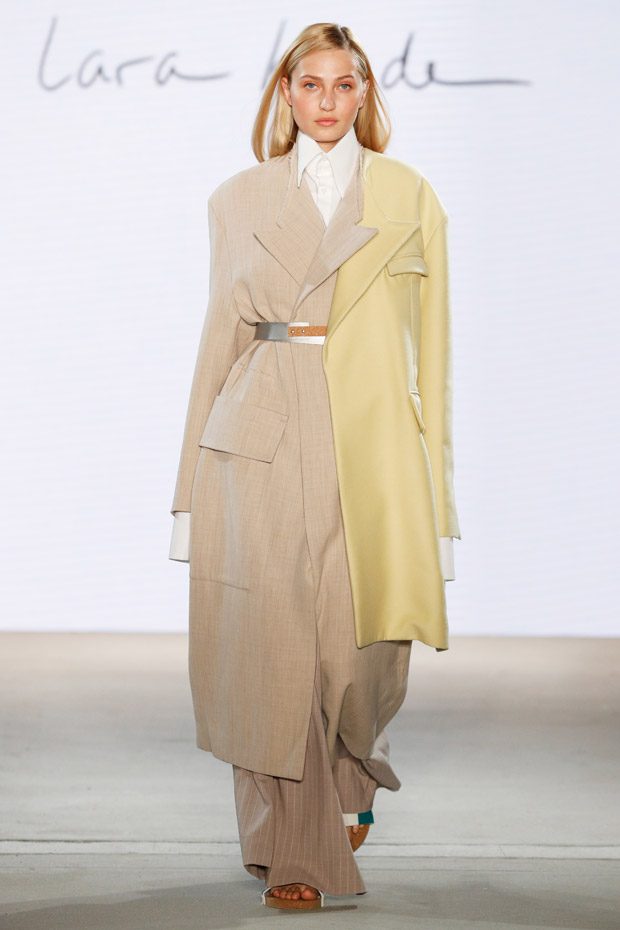 Afterwards, the five finalists presented their collections: Fanny Varga from London College of Fashion, Fatima Danielsson from Instituto Marangoni Paris, Lara Krude from HAW Hamburg, Lisa Haas from MD.M Munich and Marcella Lobo from Amsterdam Fashion Institute. Each collection had a very unique character.
After the collections have been presented, the Jury made their decision and votes were counted. Lara Krude had the honour to be awarded with this prestigious price. The graduate of the HAW Hamburg impressed the Jury with her exceptional mens- and womenswear collection "What remains". "I am truly honored to be the Patron of this award again. Especially as it is the tenth round of the DfT," said Stella McCartney in conversation with presenter Johanna Klum. "Lara Krude impressed me today with her talent for tailoring. Her concept is great and very relevant in a changing fashion industry."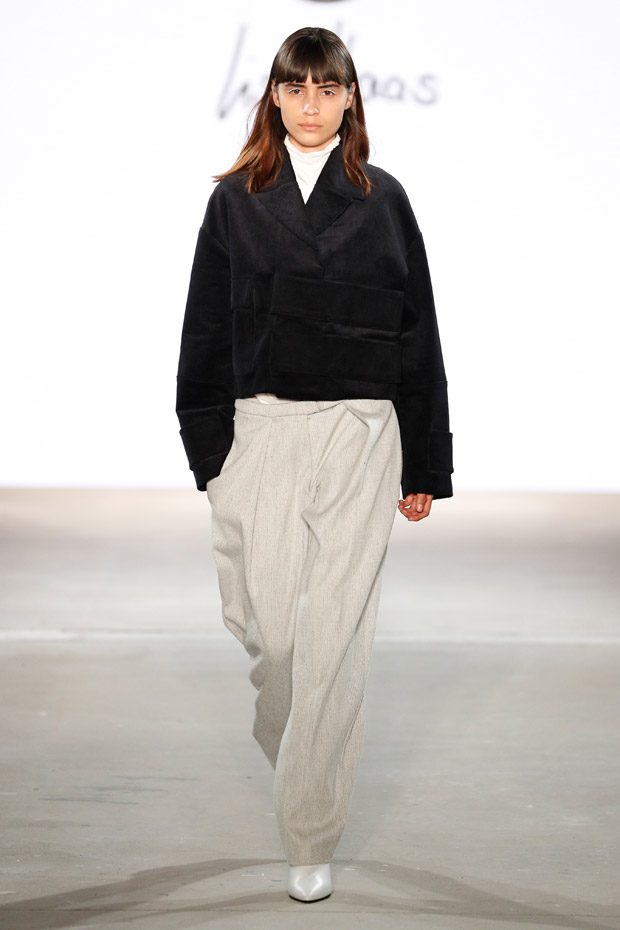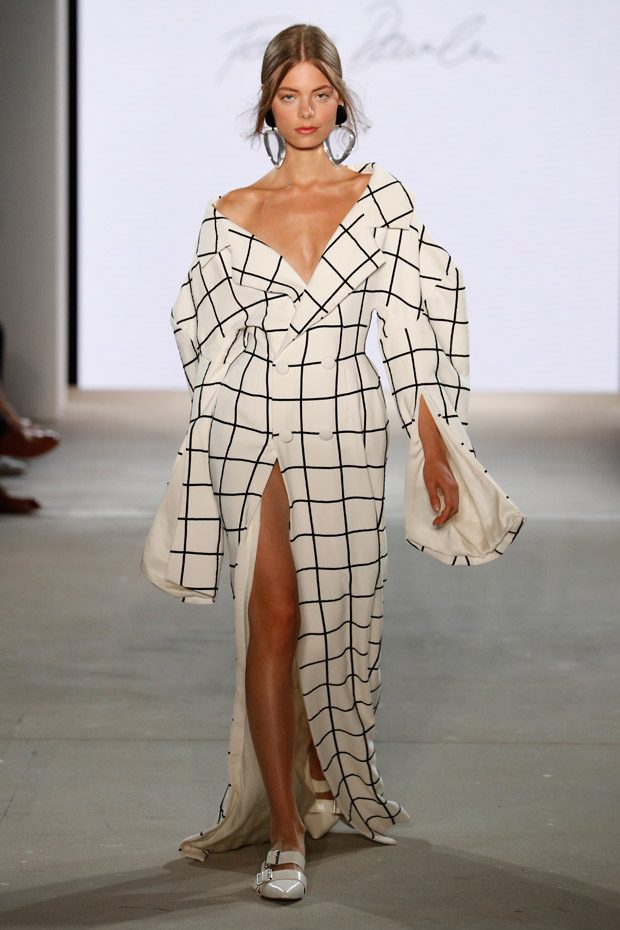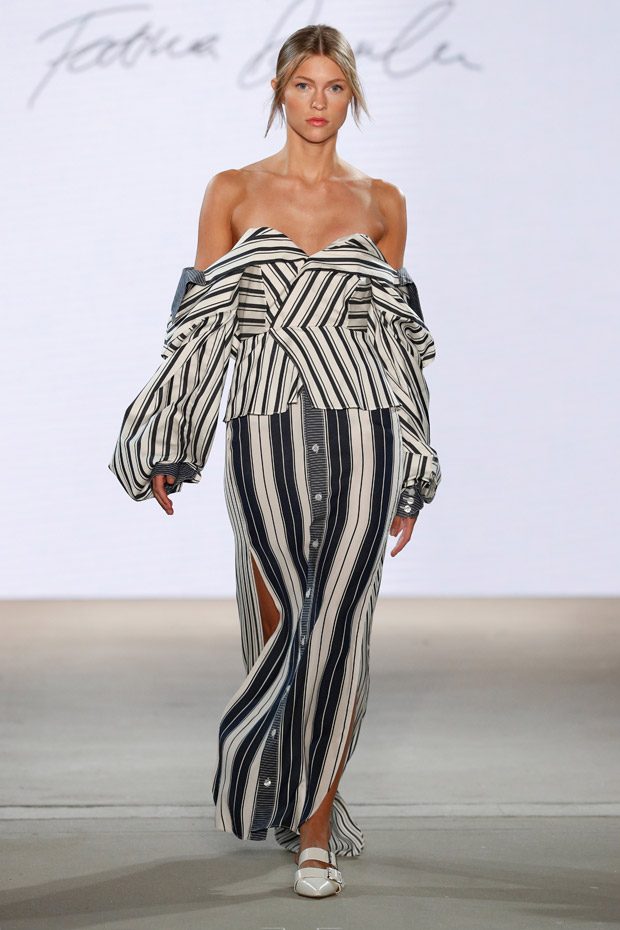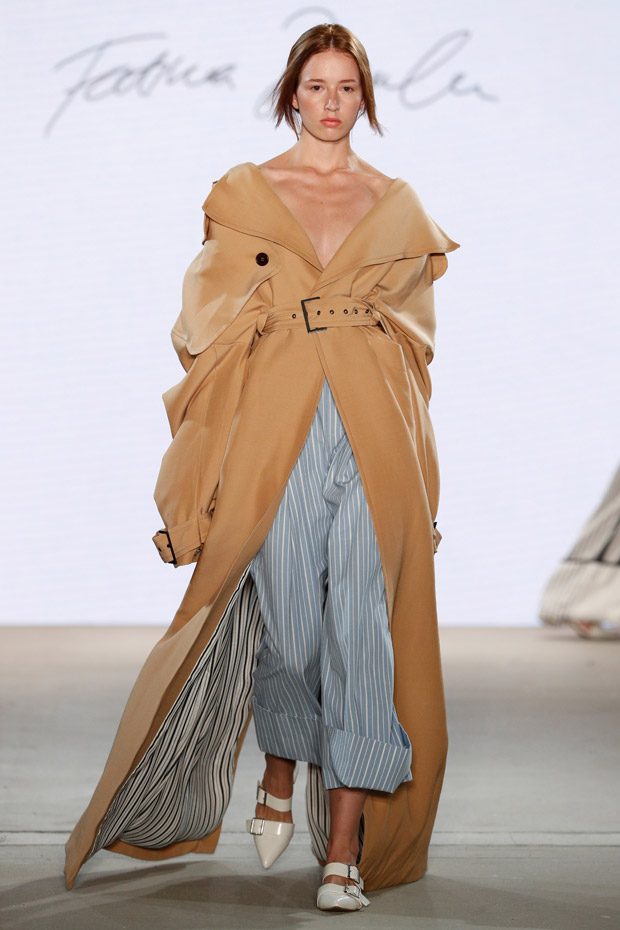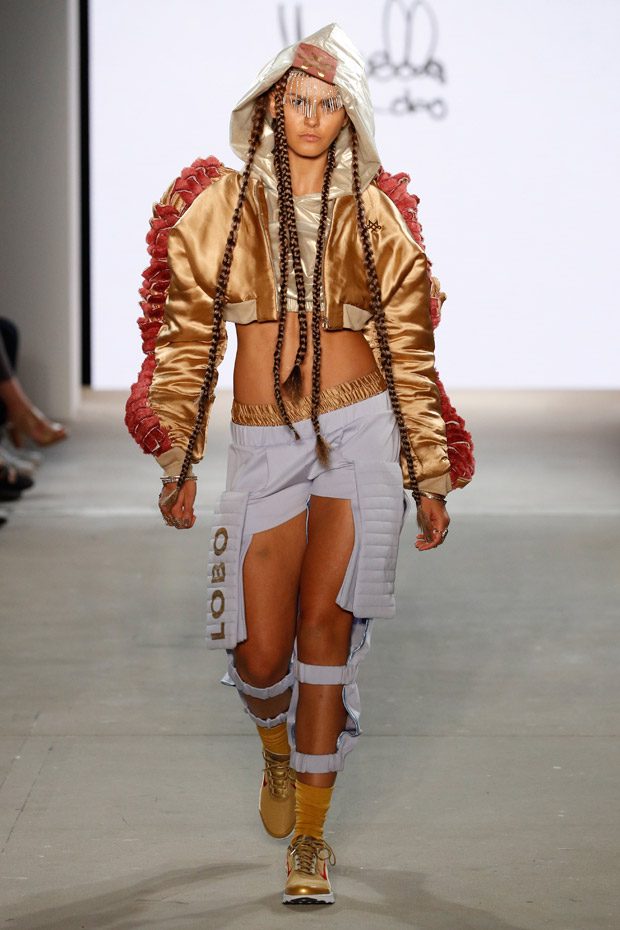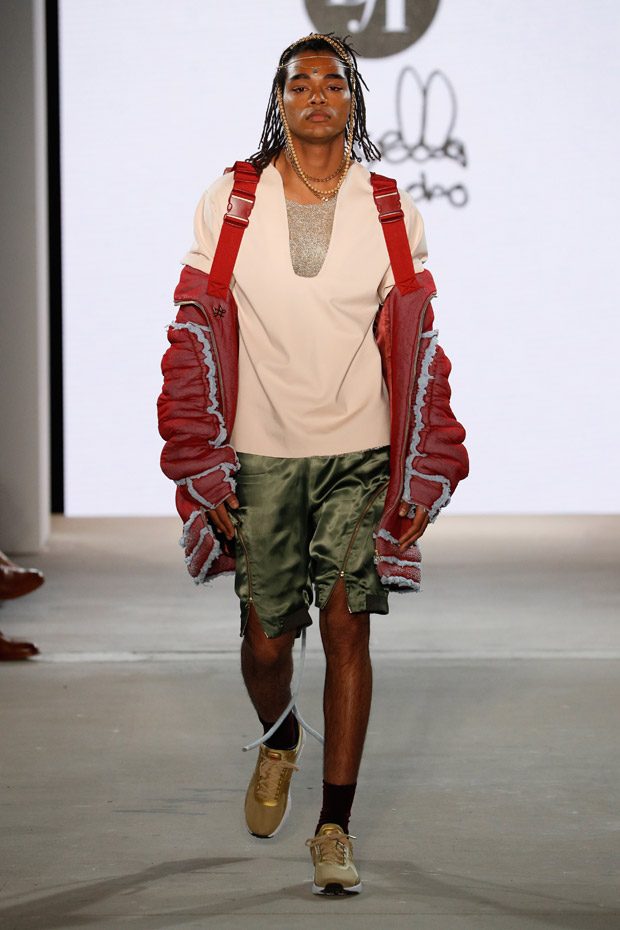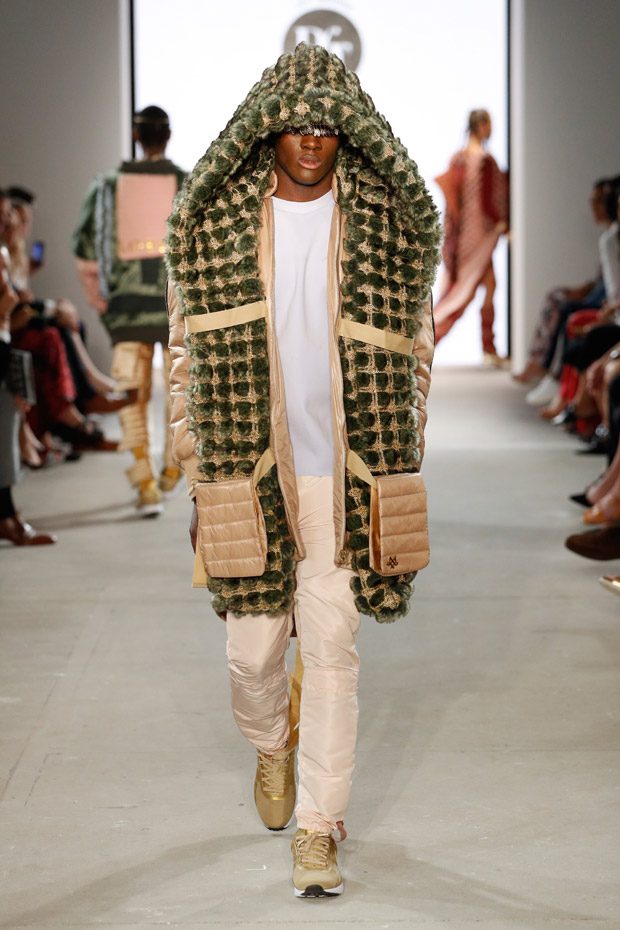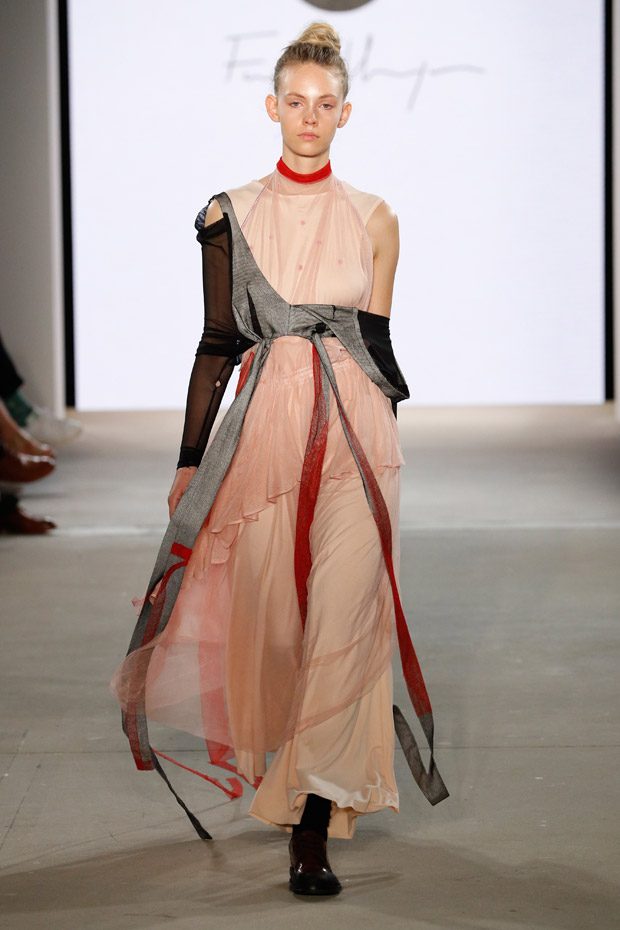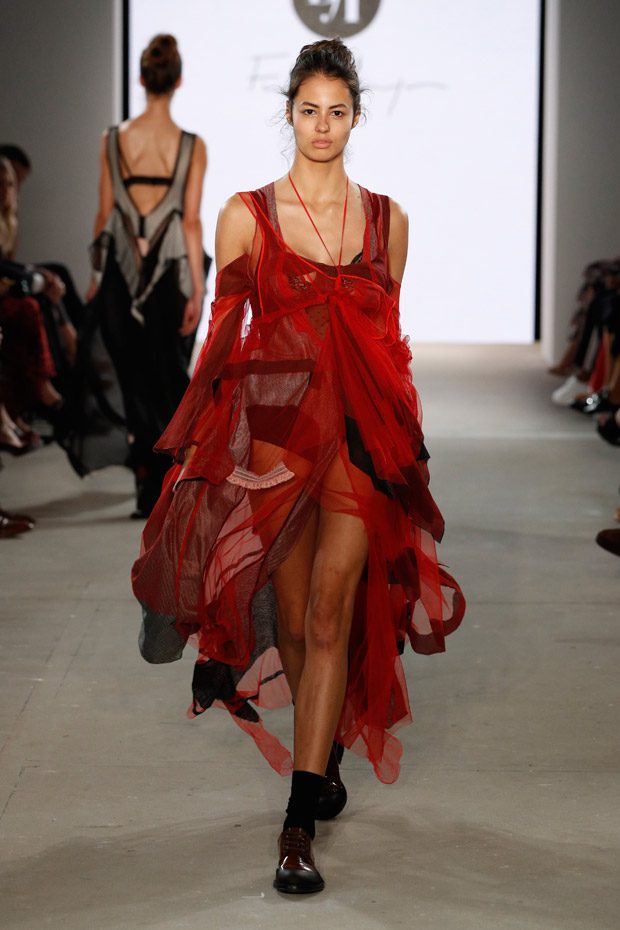 Being significant for her collection was a highly creative mix and match of asymmetric tendencies, deconstructions and various volumes. With "What remains", the German young designer showed us a melancholic world without tailors, in which men prefer uncommon ways of dressing, for instance wear trousers over their coats, pyjamas over their jackets, or a coat on top of their coats. Completely compelling! The range of colours of her collection was dominated by timeless, classy hues, for example sheer white, almond, tortilla, navy blue, pewter, tuscan sun and pine green. Due to their voluminous character, the outfits appeared rather casual and comfortable. Open sandals rounded off that overall image. Lara Krudes' price includes a sponsorship programme from Peek & Cloppenburg and Fashion ID. As part of this, she will have the chance to realize an internship in Stella McCartney's design team.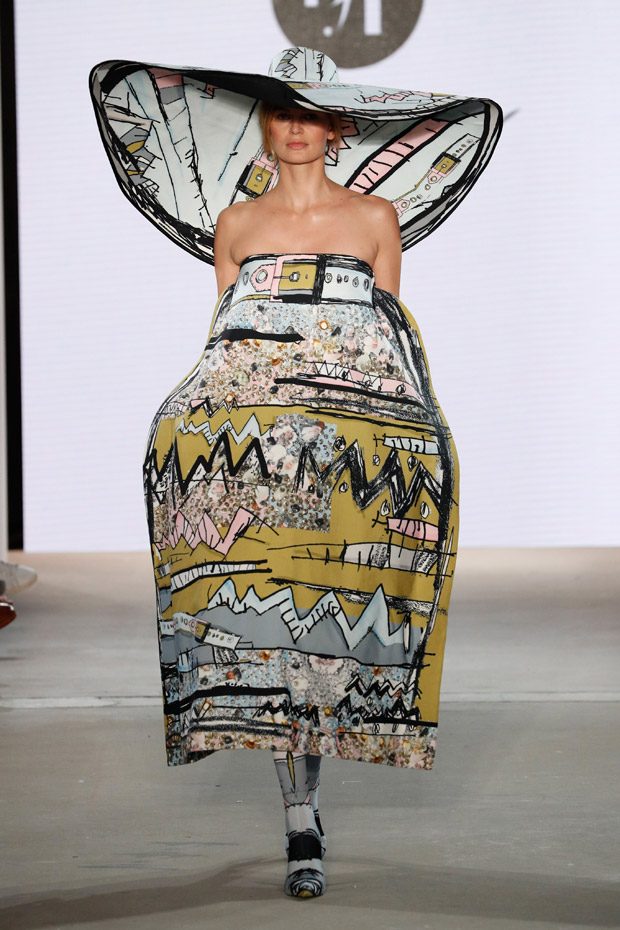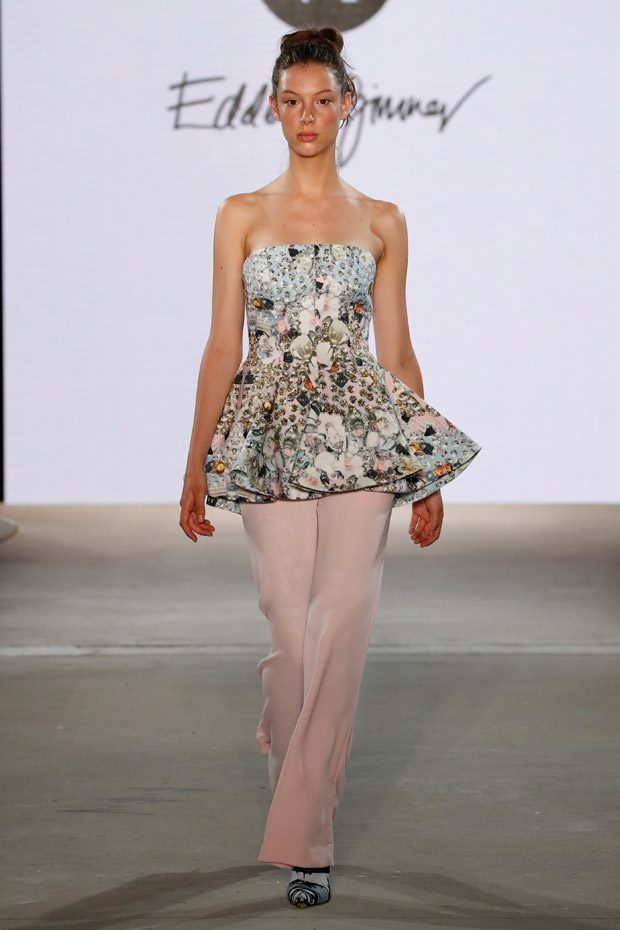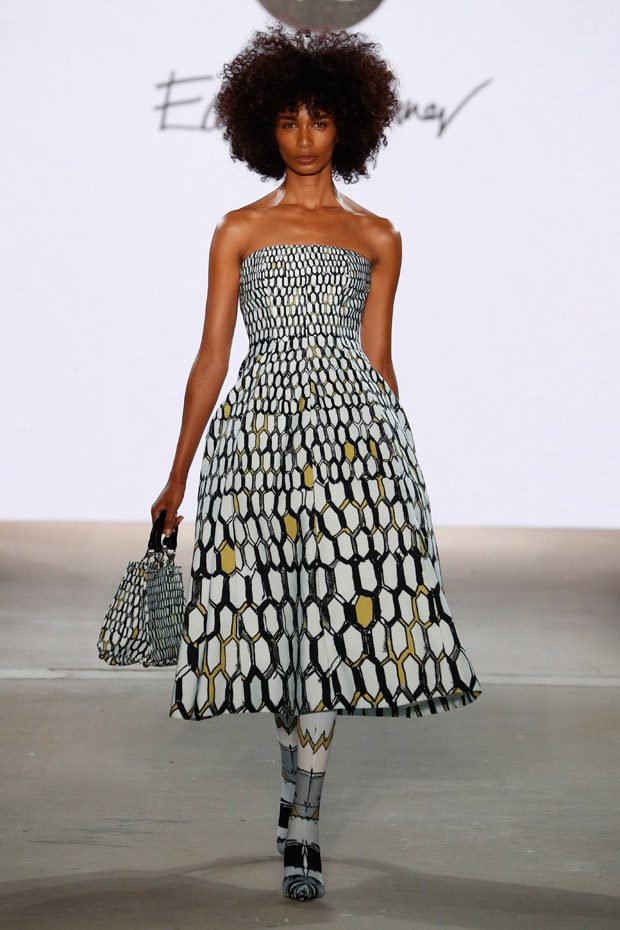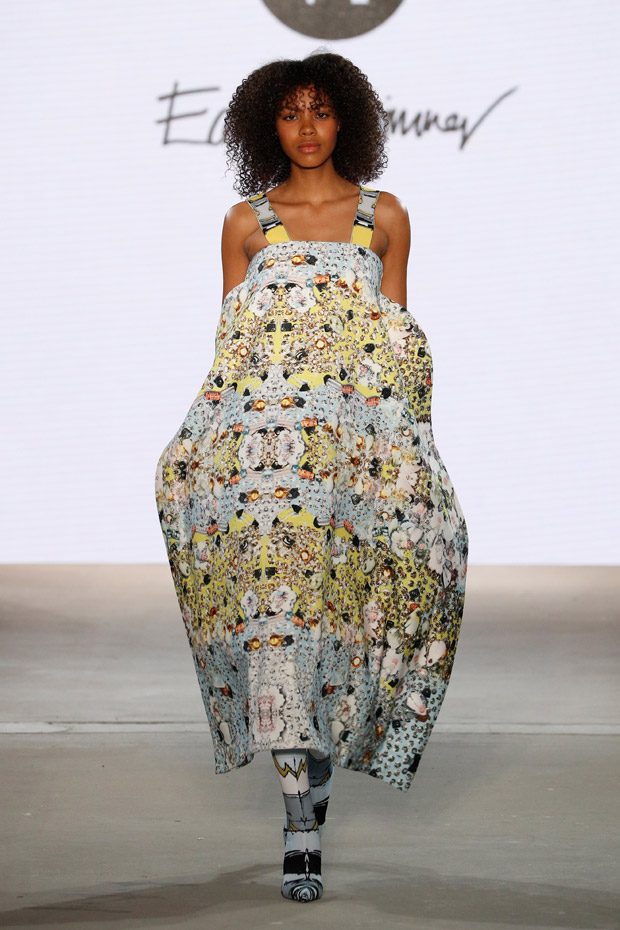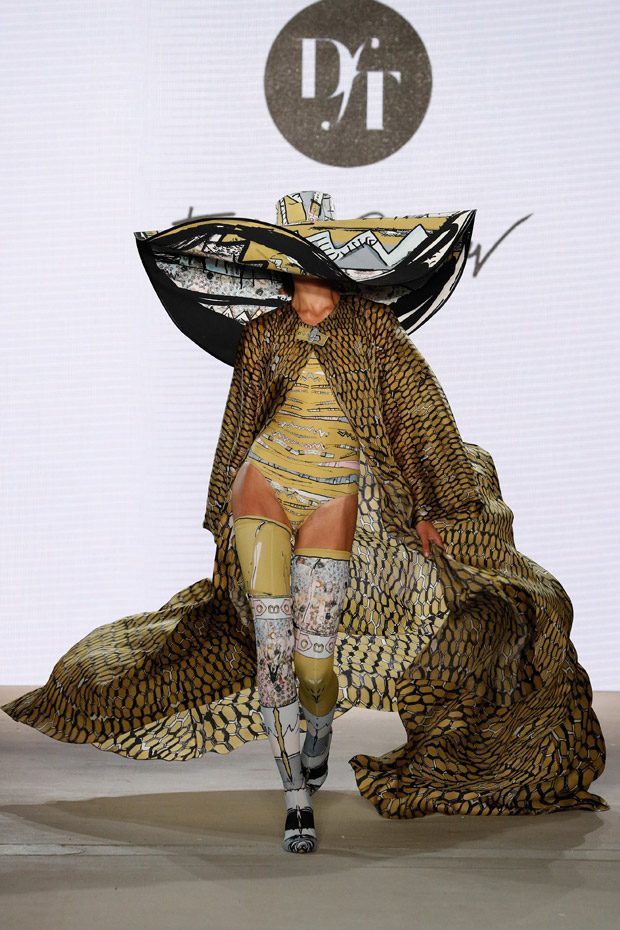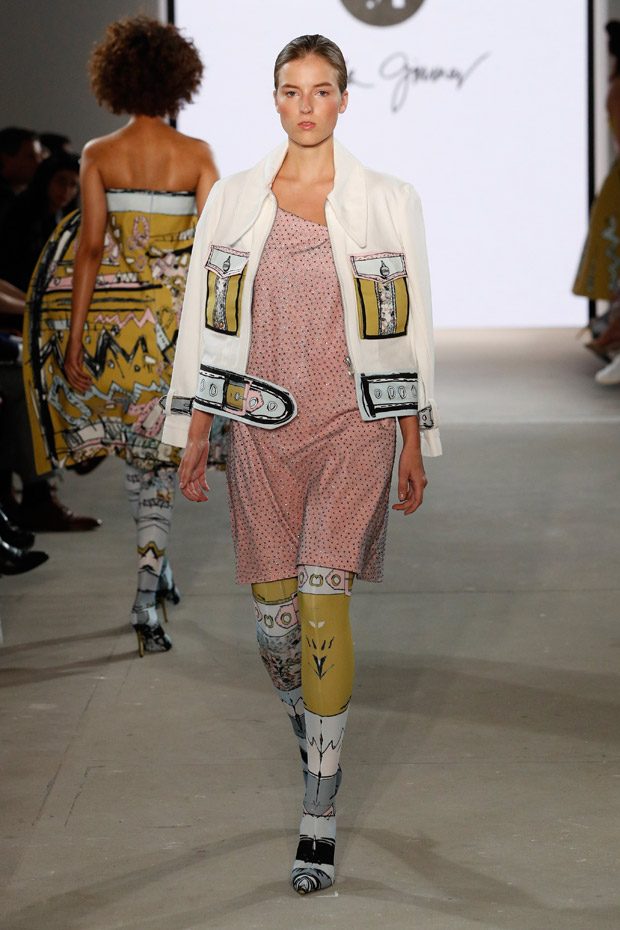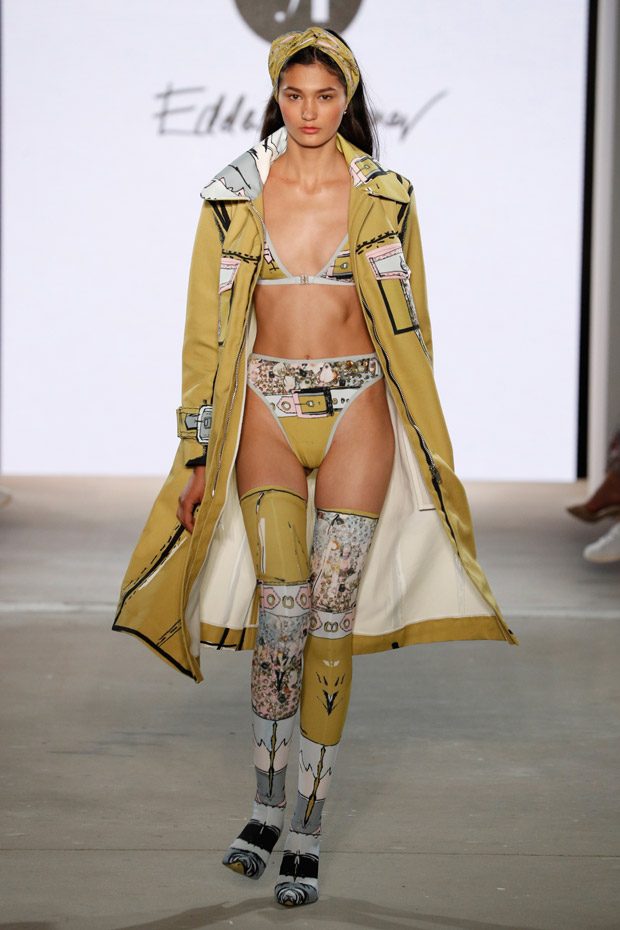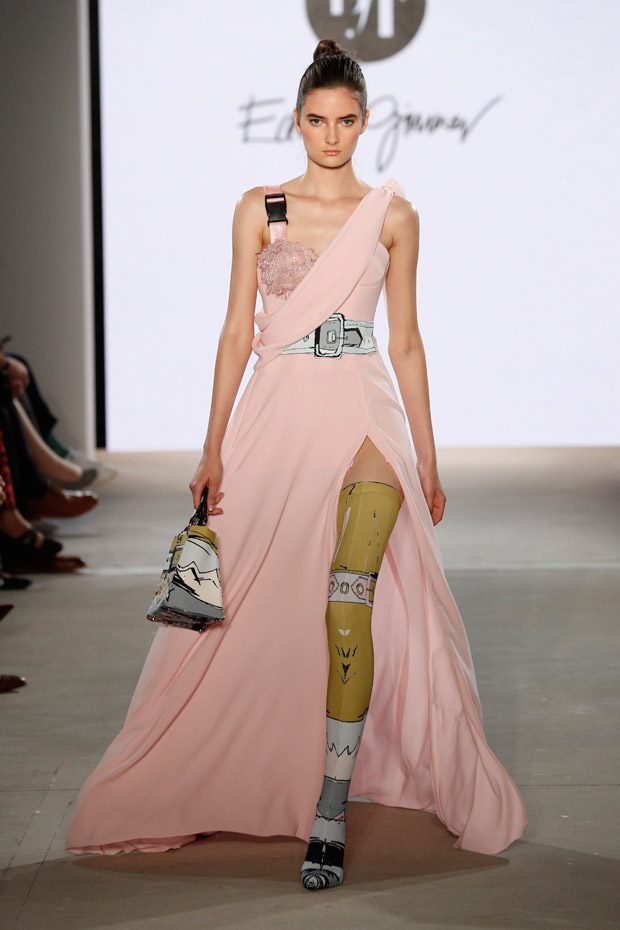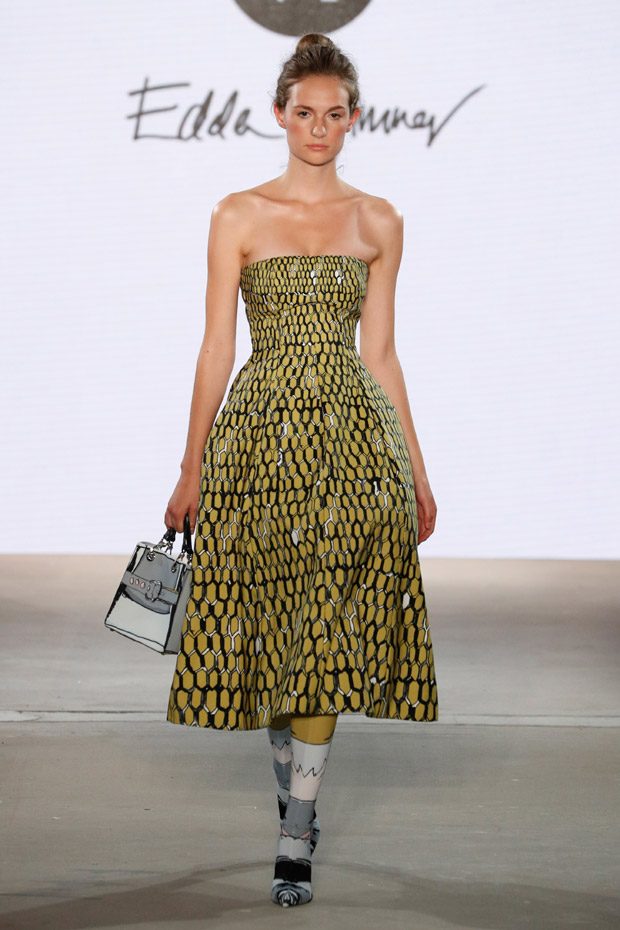 Thank you for making this award an unforgettable show and congratulations to Lara Krude! We will definitely keep an eye on her and on her upcoming projects and collections. With that incredible show, "Designer For Tomorrow" Award proved once more his status as one of the most important shows during Mercedes- Benz Fashion Week Berlin.
Picture Credit: Peek & Cloppenburg KG, Düsseldorf
Review by Sussan Zeck for D'SCENE Magazine