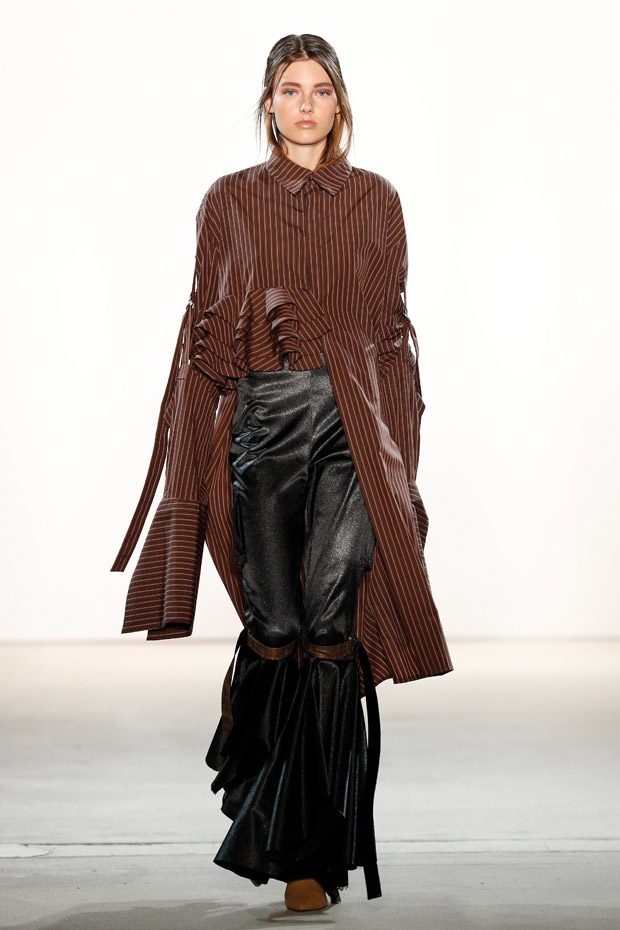 German designer Franziska Michael presented her Spring/ Summer 2018 collection on the 7th of July 2017, the last show day of Mercedes- Benz Fashion Week Berlin. As location, the main runway which was situated at Kaufhaus Jandorf in the heart of Berlin Mitte, was chosen. This charming unisex- collection feels like a pure jollification and celebration of life. Being significant for its creations is its vivid mix and match of various patterns and cuts, eye- popping prints and asymmetric details which stay in mind. Young, exceptional, playful. All outfits are presented in a rather nonchalantly way and with a twinkle in the eye. It is the perfect addition for any wearer that does not take himself, or life in general, too seriously.
The designs are colourful, witty and rich in contrasts. They radiate good mood like rays of sunshine. Sundry details, for instance volants, flared pants, trousers with extremely wide legs and accentuated shoulders remind us of the '70s and '80s. Albeit those influences from the past are modernized and mixed with innovative ideas.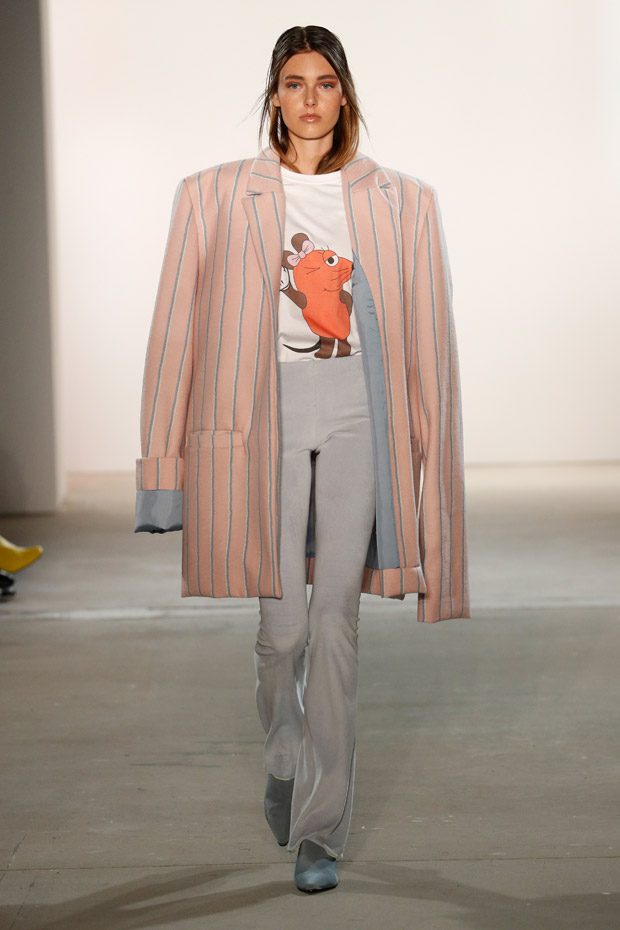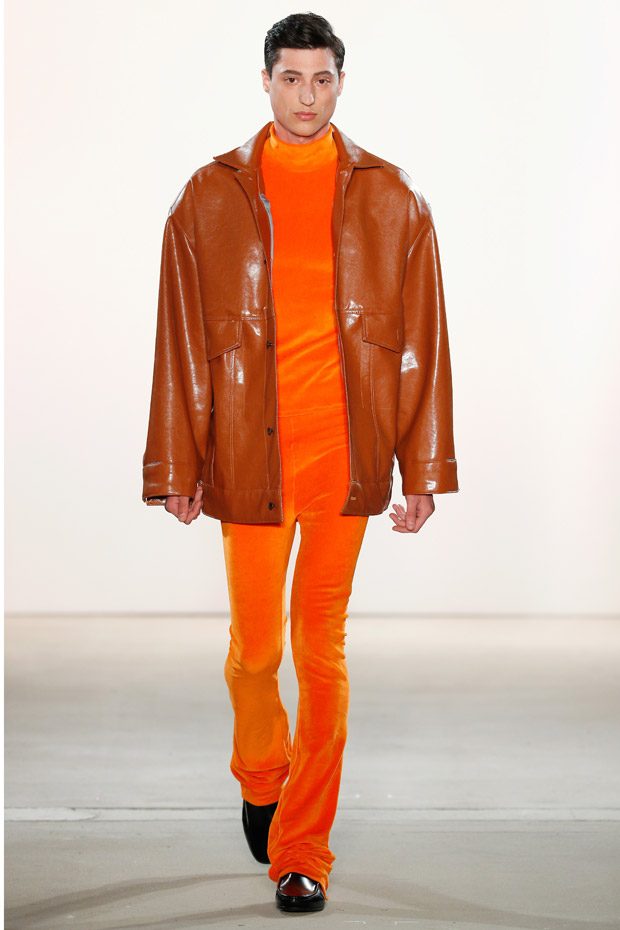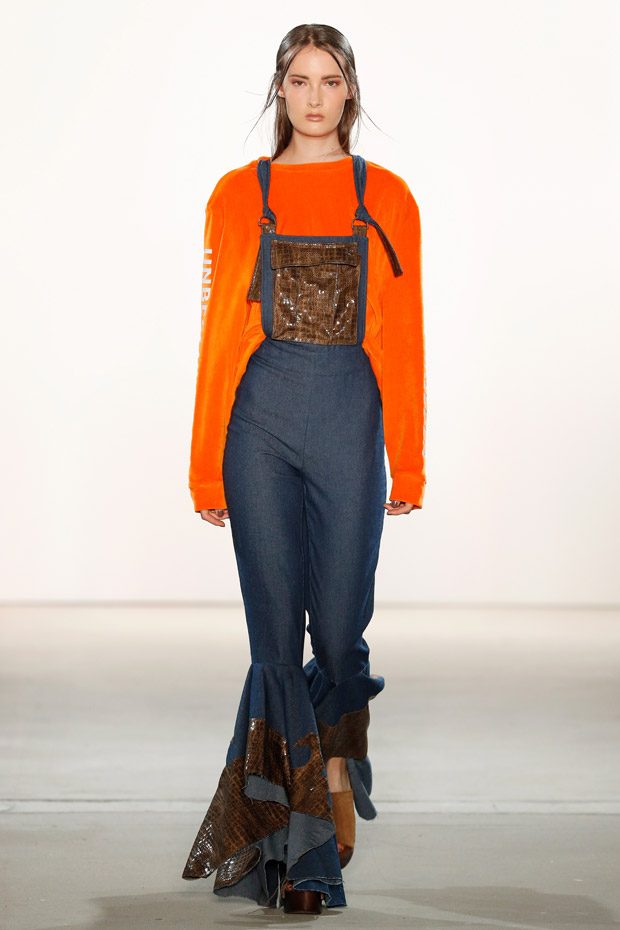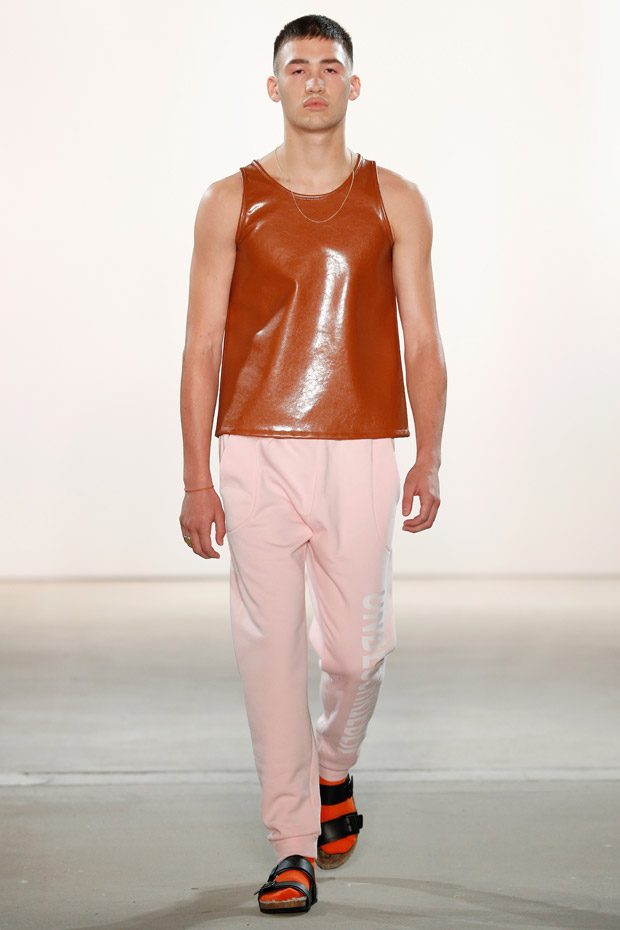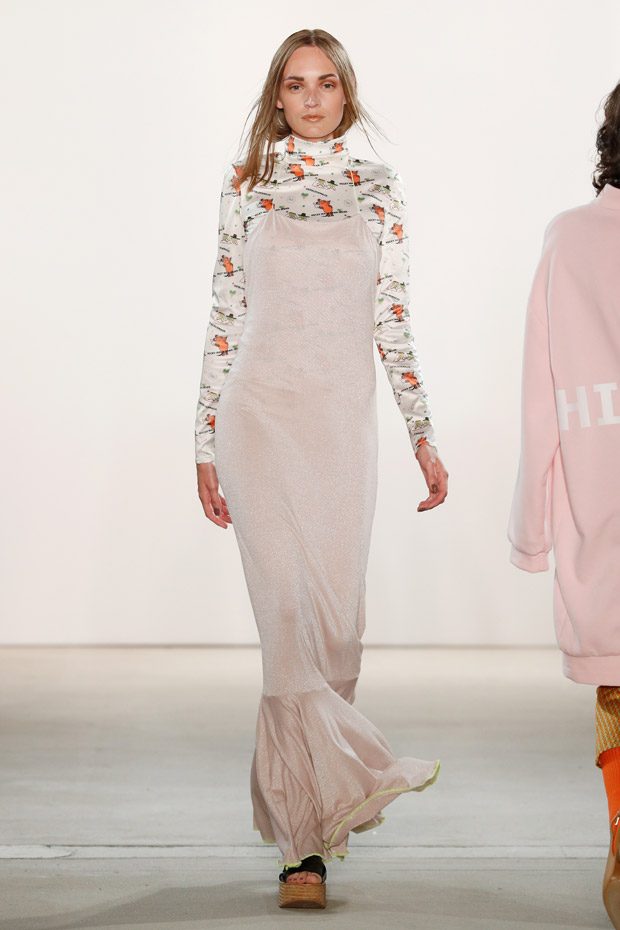 The colour palette contains of many bright, striking tones, e.g. summer citrus, lemon and sky blue. In addition to this vivid colour choice, also a bit more timeless, classy hues are shown, for instance rose, pearl blush, chocolate and denim. Those colours are often paired in one look and thus, it contributes to the vivid approach of those outfits.
The designers' creative play with asymmetric tendencies definitely deserves devotion- look at those extra- long sleeves, those large shoulder pads and the widely cut trousers. But also material- wise this vivid mix & match is picked up again, for example denim is paired with leather. Completely charming!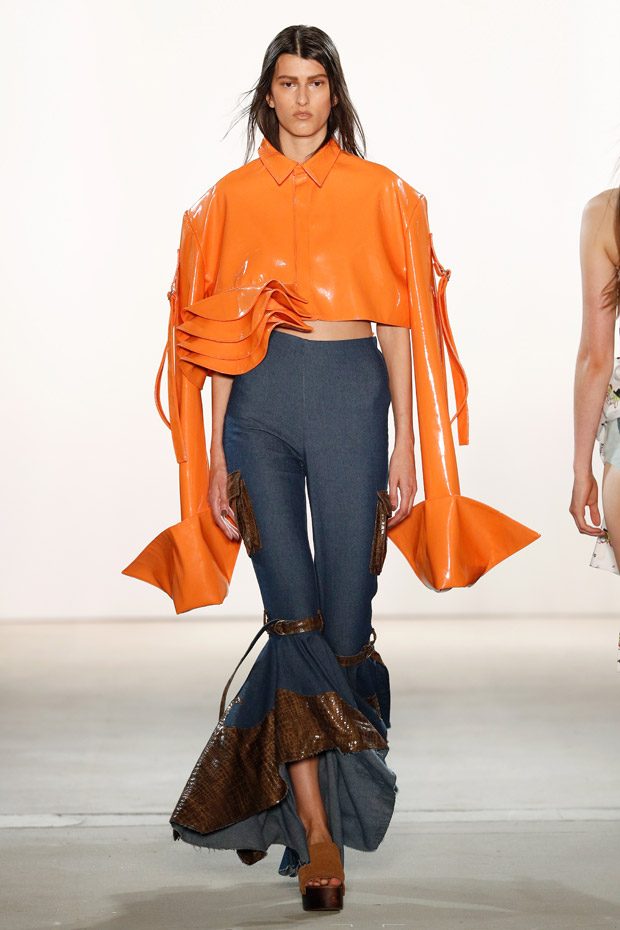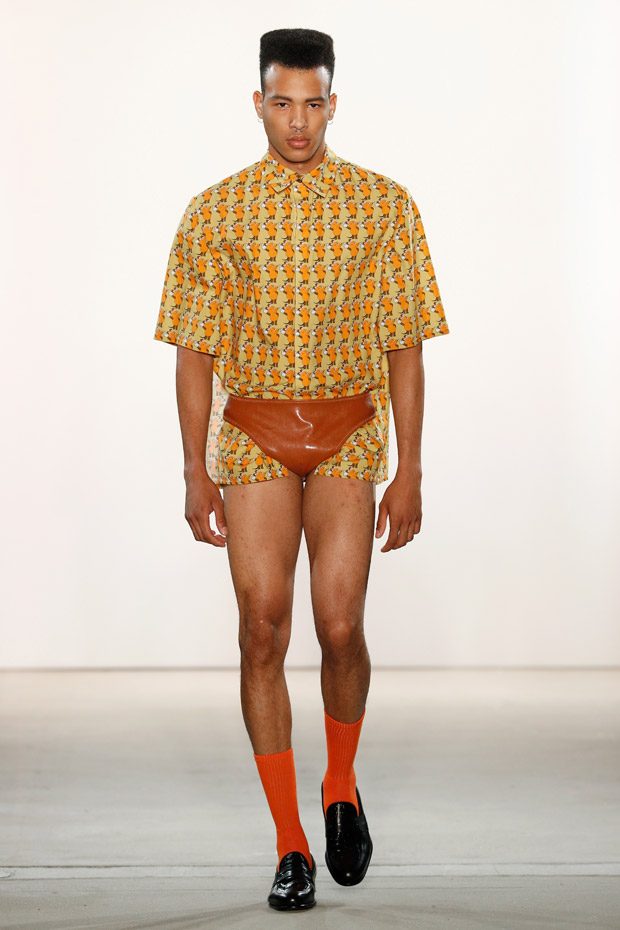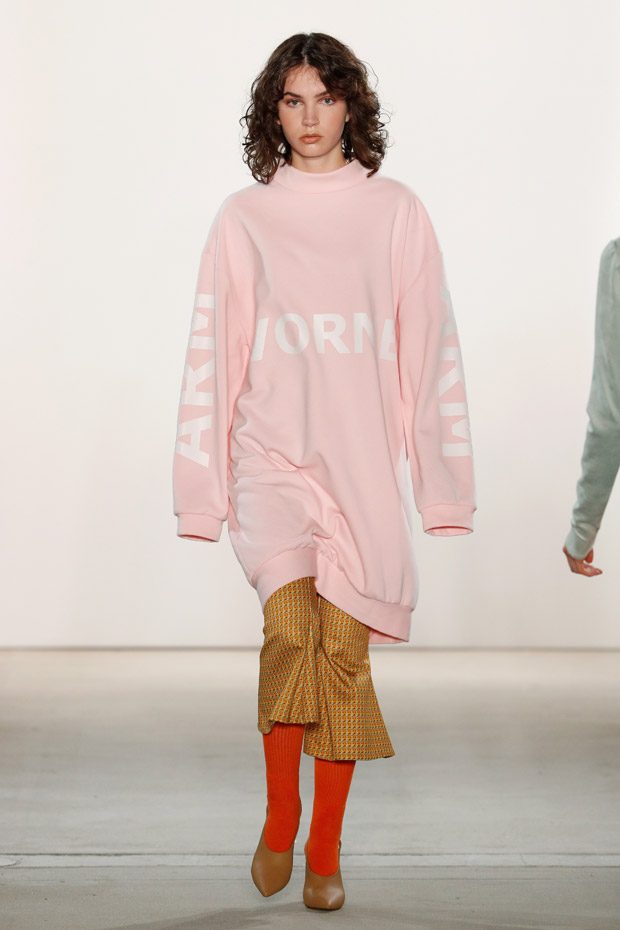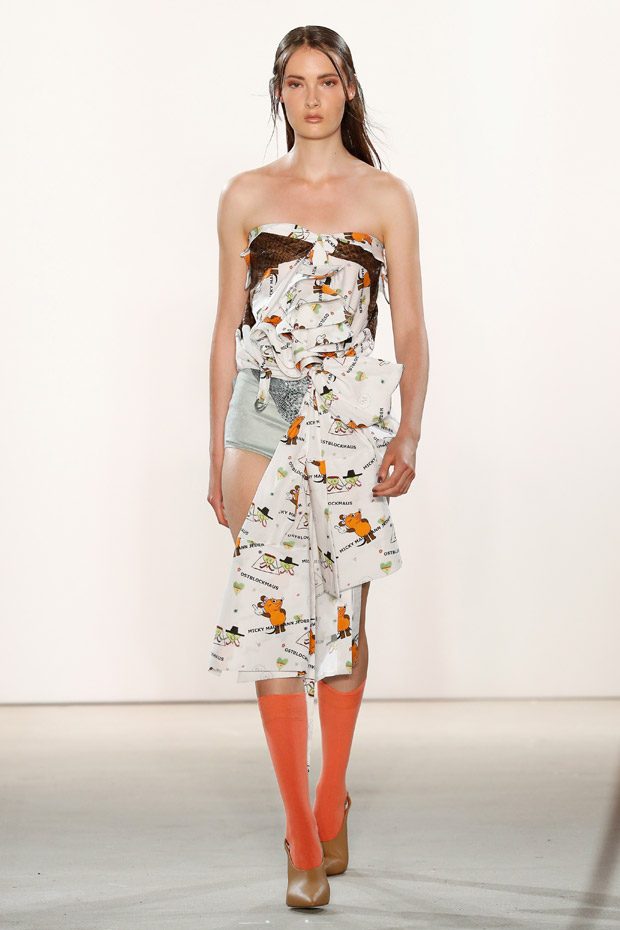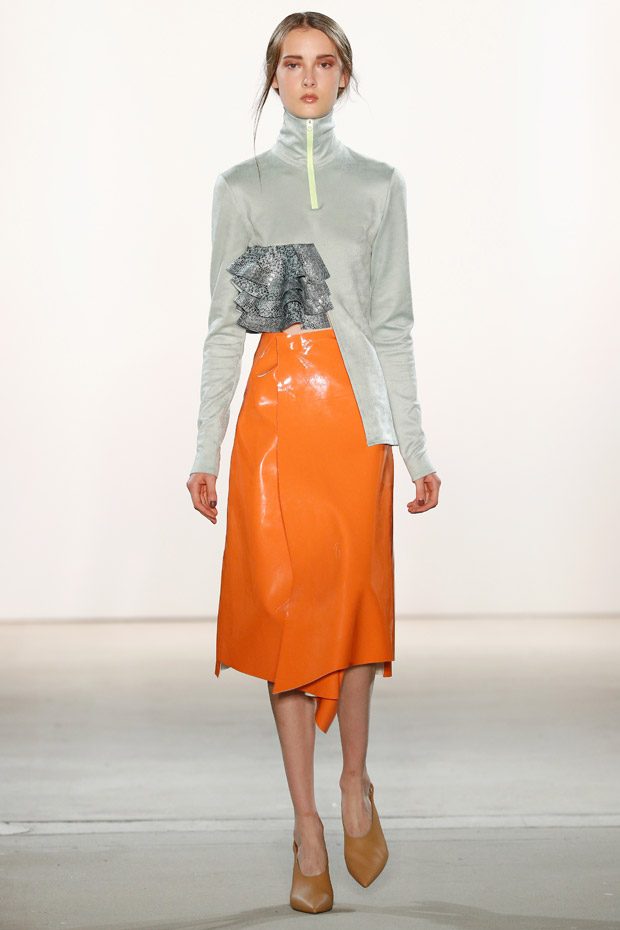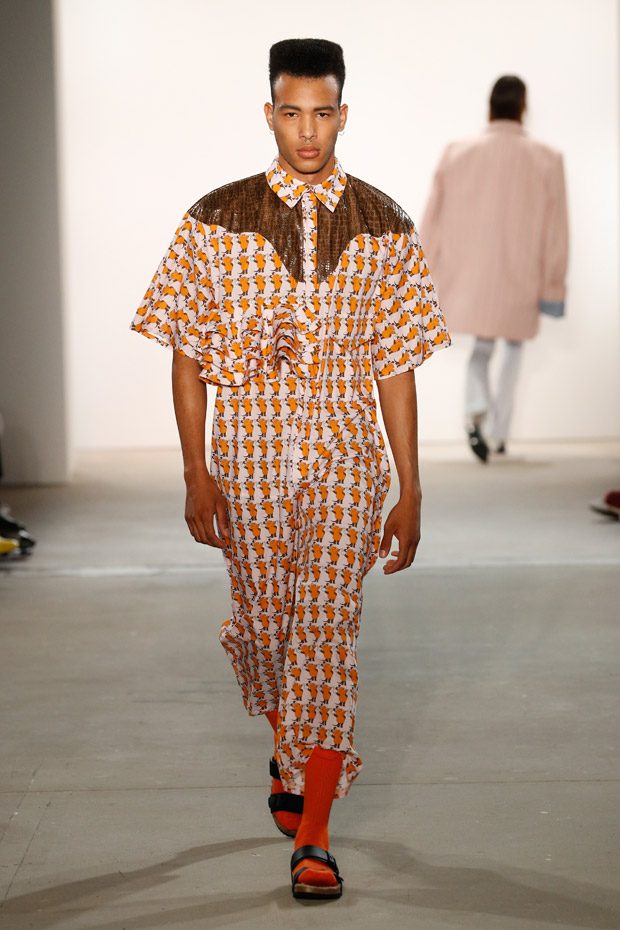 Our highlight piece of this collection? We literally fell in love with a cosy pink dress with extra- long sleeves and a high collar. The print of the dress shows a mouse that is showing us her middle finger. The print in combination with the unique cut is witty yet unique with just the right amount of each.
The make- up of the models is kept rather natural, with a bit of eye- shadow in terracotta hues, a soft blush on the cheeks and a natural lipgloss in rose hues. The hair is worn open and with middle- parting.
With its comic figures and innovative interpretation, this collection can be seen as an ode to enjoy life to the fullest and don't take everything too seriously. We can't wait for Franziska Michaels' upcoming collections.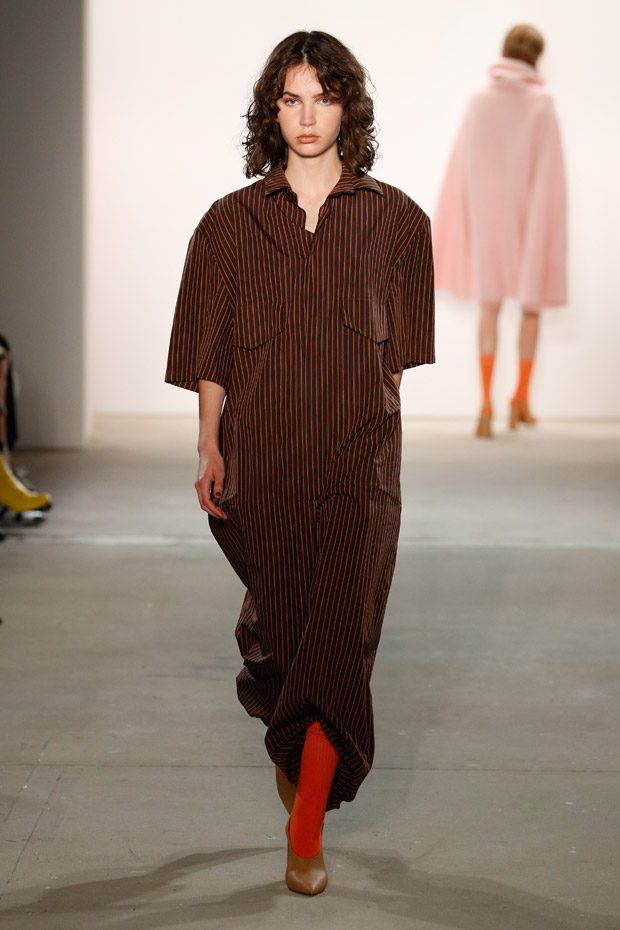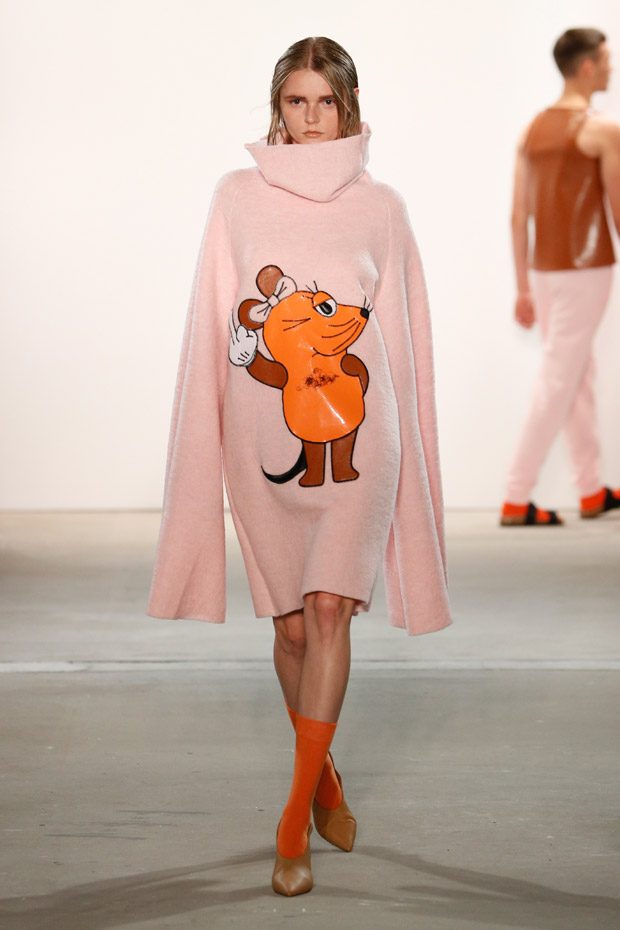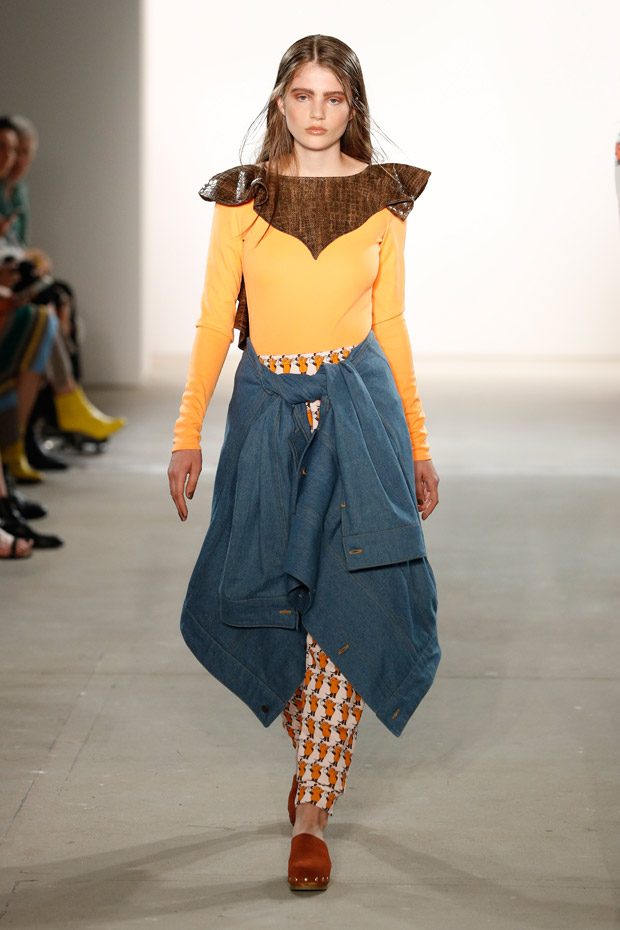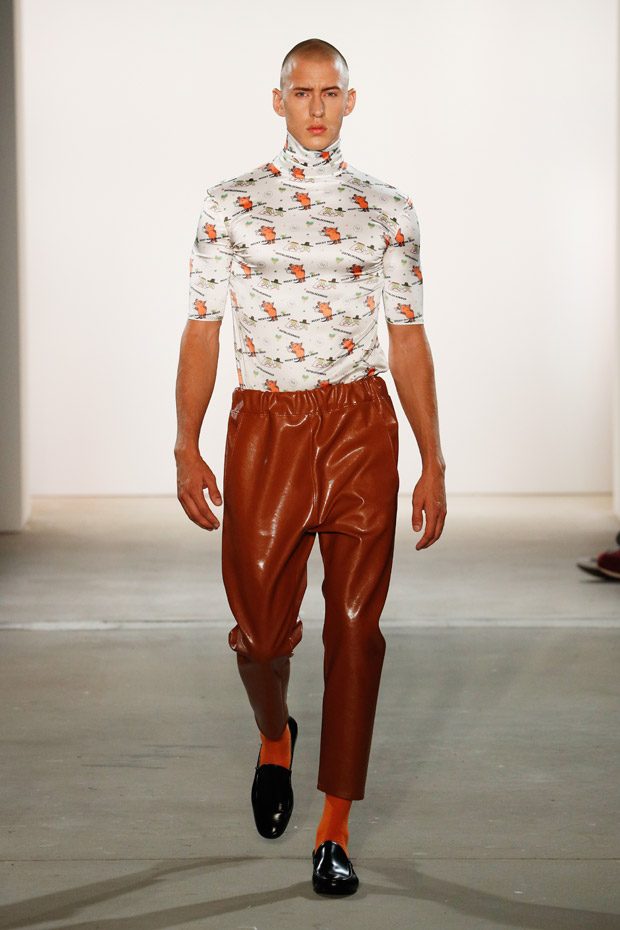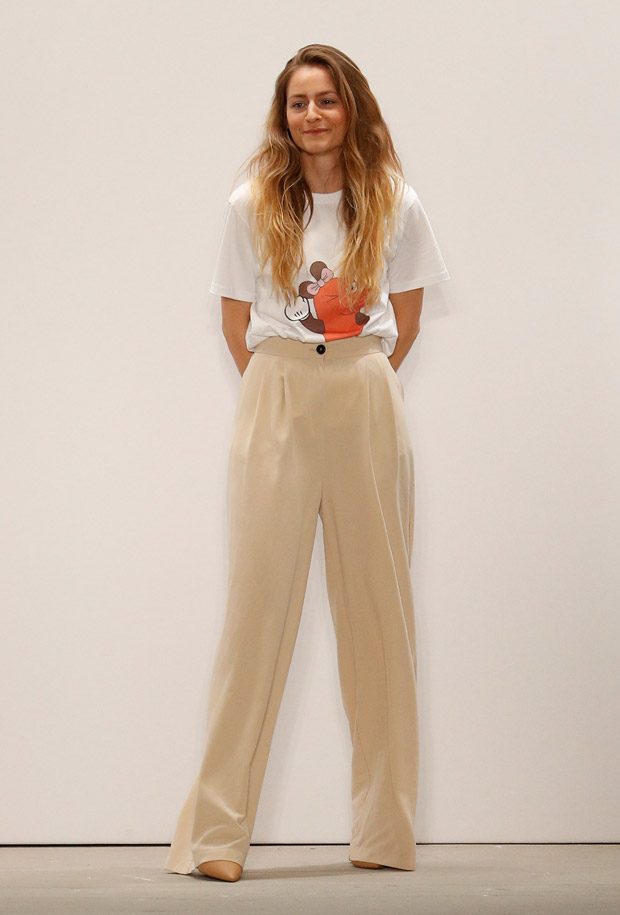 Photo credit runway pictures: Stefan Knauer & Frazer Harrison
Review by Sussan Zeck for D'SCENE Magazine