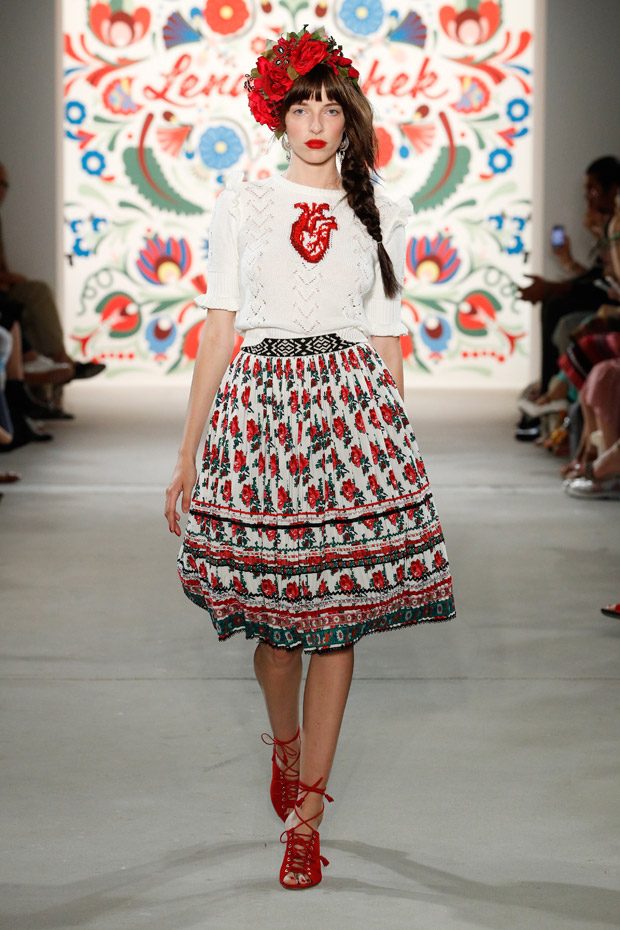 Austrian designer Lena Hoschek presented her Spring/ Summer 2018 collection "Kiss me Piroshka" as one of the first shows on the 4th of July 2017, the first show day of Mercedes- Benz Fashion Week Berlin. As location, the main runway which was situated at Kaufhaus Jandorf in the heart of Berlin Mitte, was chosen. As you may assume by the collections' title, "Kiss me Piroshka" takes its inspirations from a journey through Hungary. But which are the keywords that spontaneously come to our mind when thinking about this country rich of culture and tradition? Folklore, Csárdás dance, bohemian inspired influences, goulash, cordiality, joie de vivre, traditional costumes, gypsi jewellery- to name only a few….
Being significant for this collection are its bohemian influences paired with a cool hippie- chic. The Hungarian influences of the creations clearly shine through. A- lines play a central role in this collection, they can be found in various of the collections' opulent dresses and striking skirts. Worth of mentioning is also the fact embroidered carmen blouses, large hair ornaments made of vintage flowers and glass bead tendrils, flamboyant coin collars, and summery dresses with opulent ribbon embellishments underline the "Folk Noveau" inspired character of this collection. The spectacular headpieces were especially created for the show by the label miss lillys hats. They took their inspiration from old nunnery embroideries and French creations with pearl everlastings from past decades.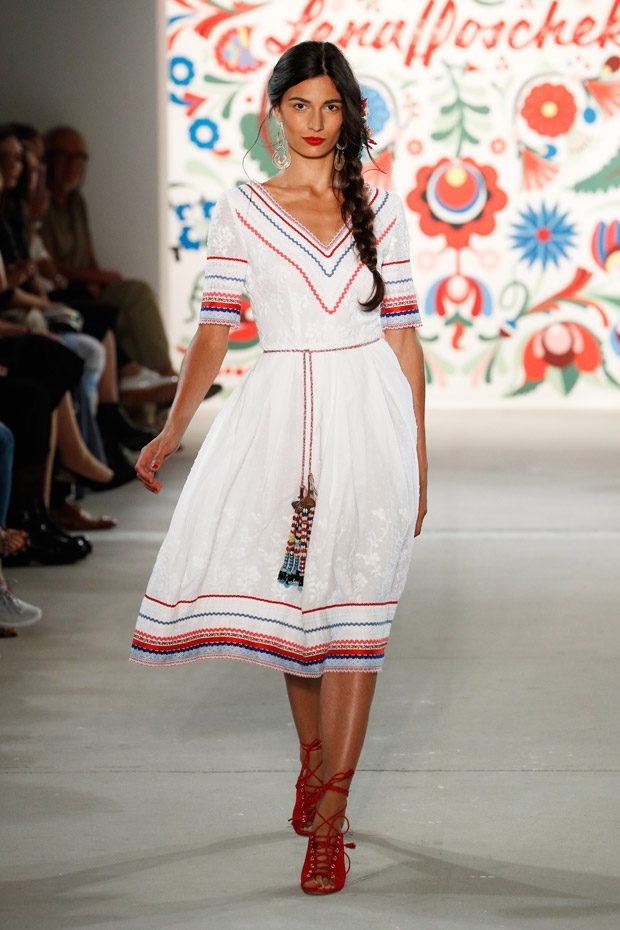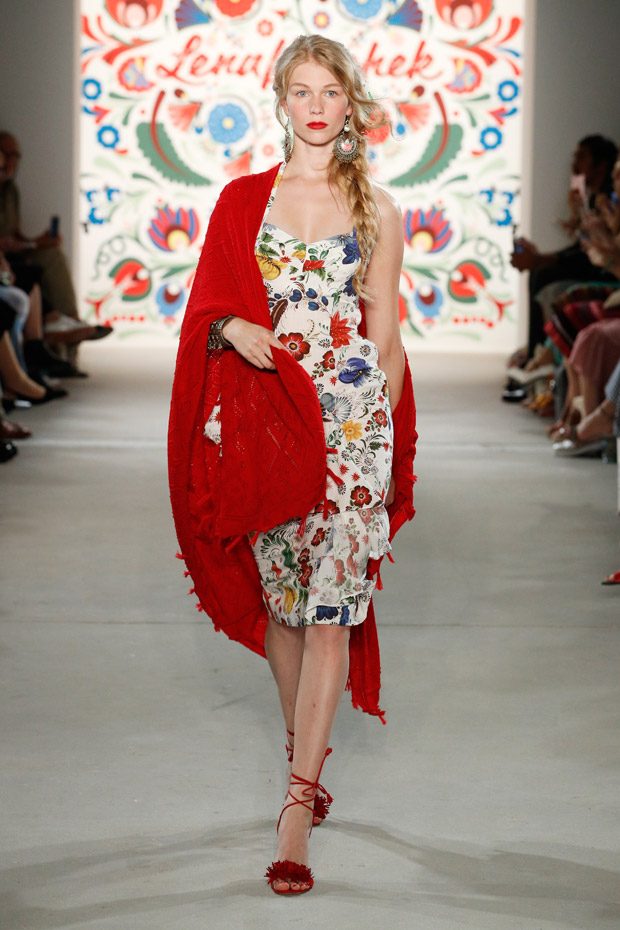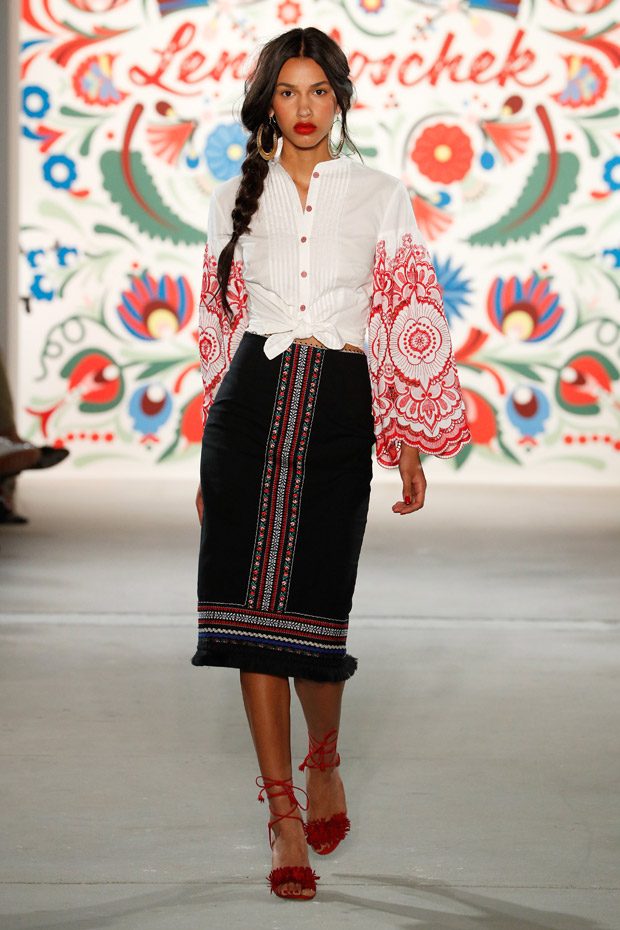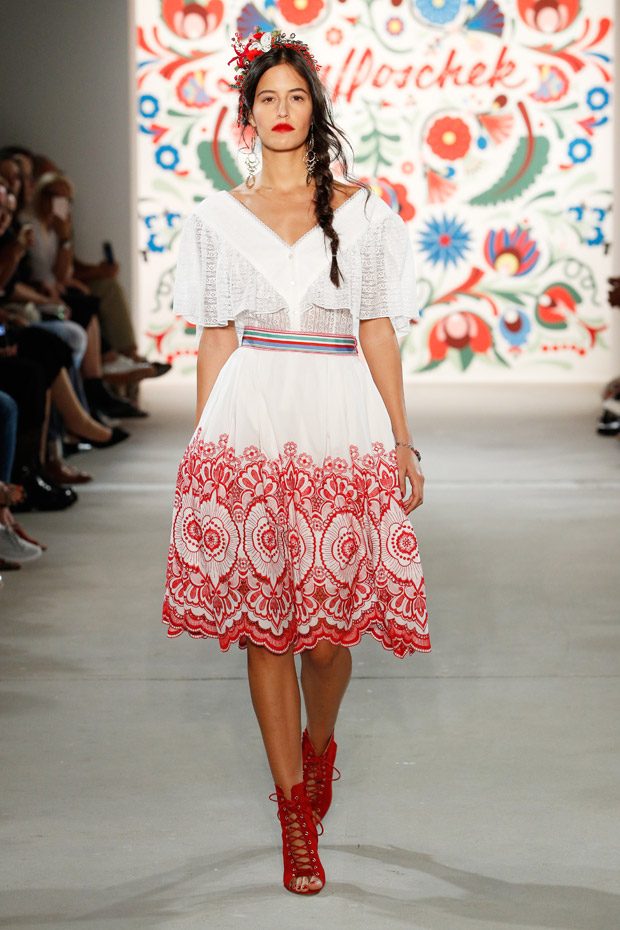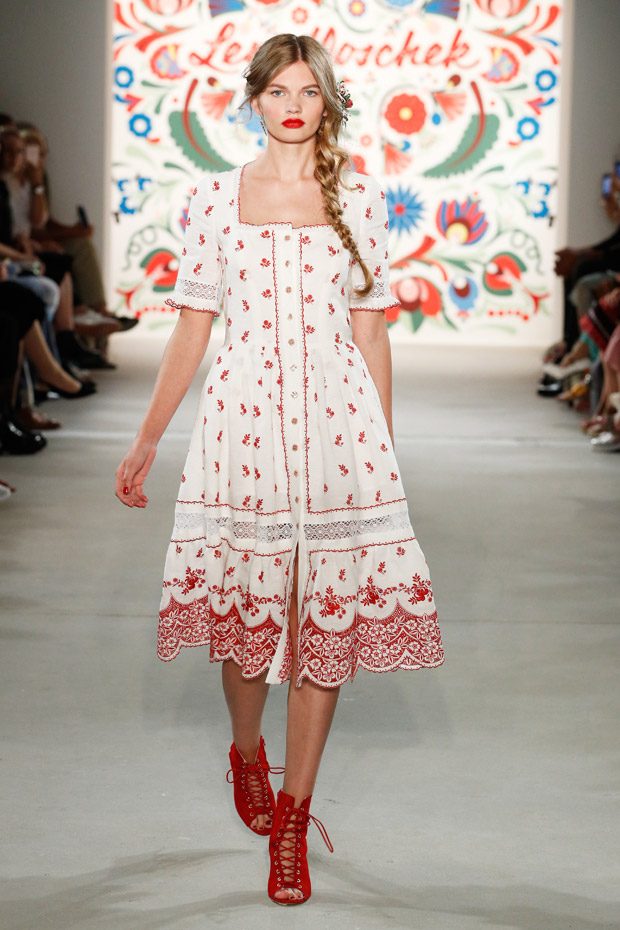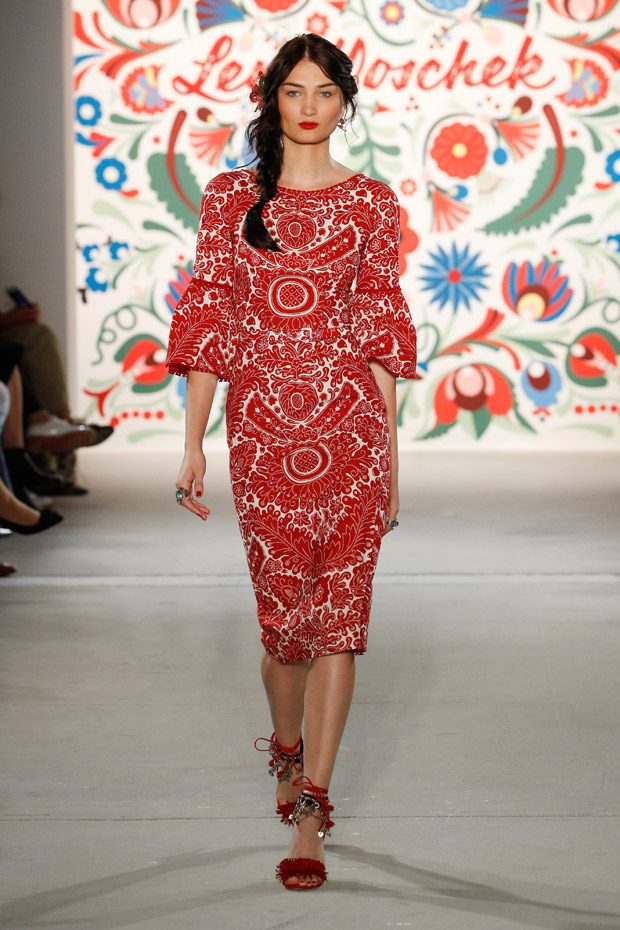 The expressive colour- palette is dominated by various shades of red. Additionally, it also contains midnight– blue, sky blue, emerald green, sheer white, gold and night black. In this collection, various different shades are harmoniously united in one look. Thus, the vivacious character of those looks is underlined. Our favourite details are belts that are worn on the waists as ribbons. Pattern- wise, various patterns are vividly mixed and matched.
What else stays in mind? Certainly the charming carmen blouses that are embellished with Matyó motifs, the floating, pleated A-line skirts that are paired with eye- catching gypsi jewellery. "When you compare the traditional costumes of different nations, it becomes clear just how many similarities there are that connect the people of different nations", Lena Hoschek explains.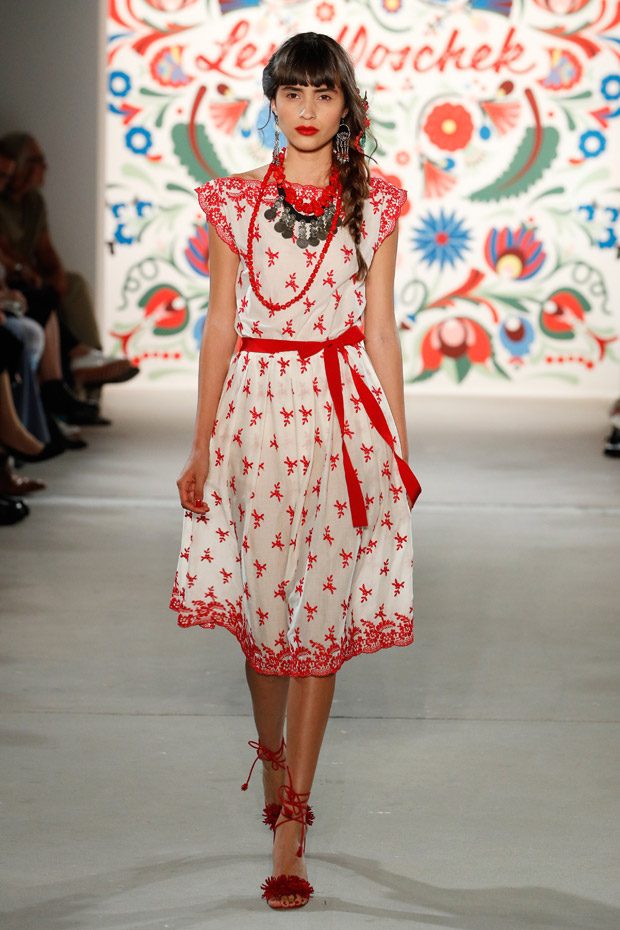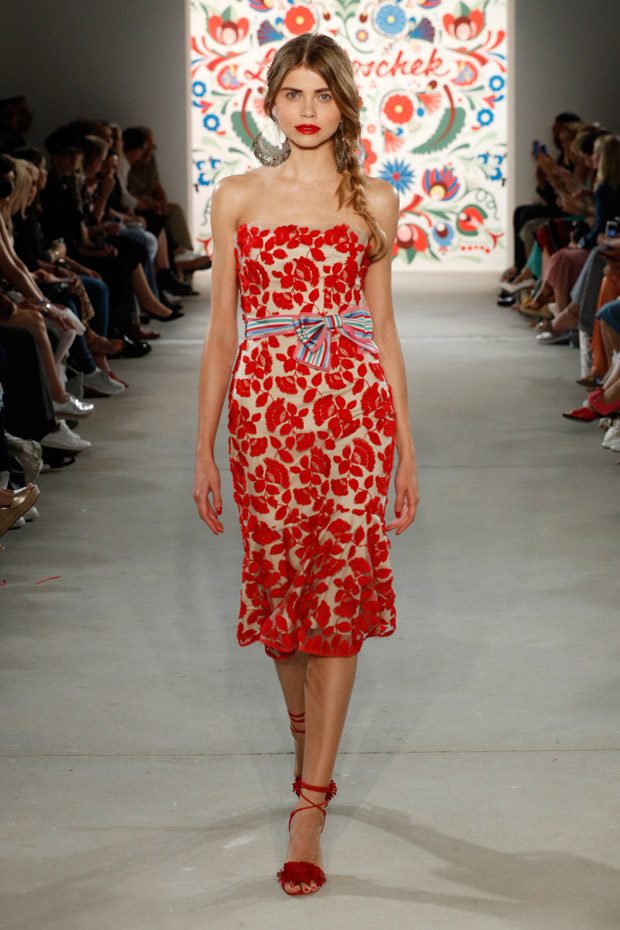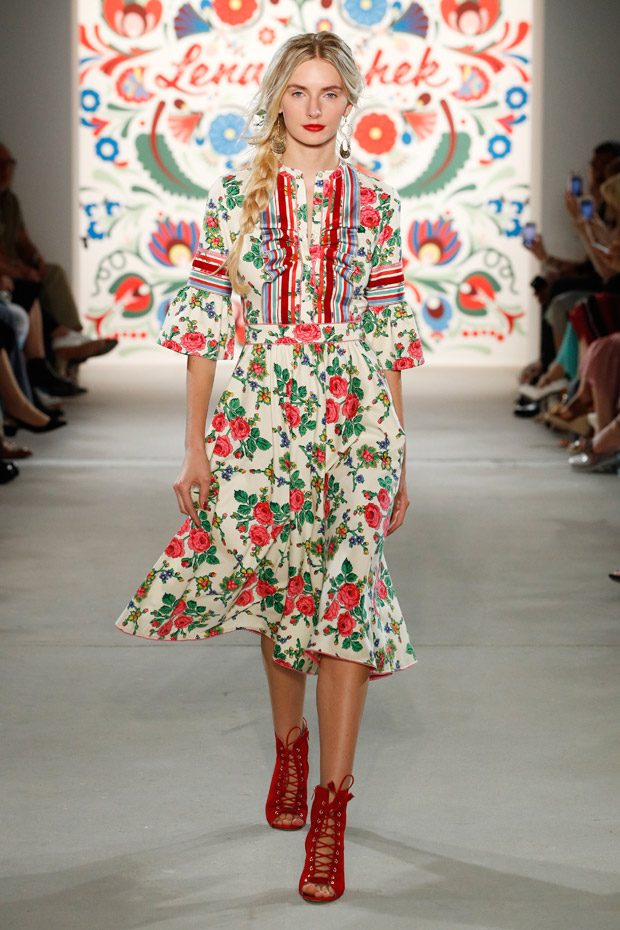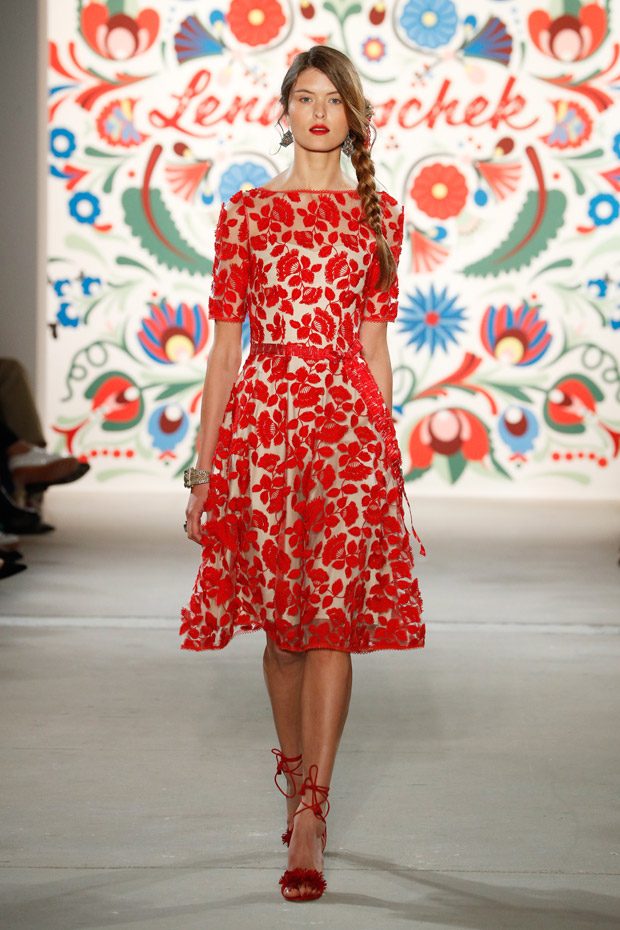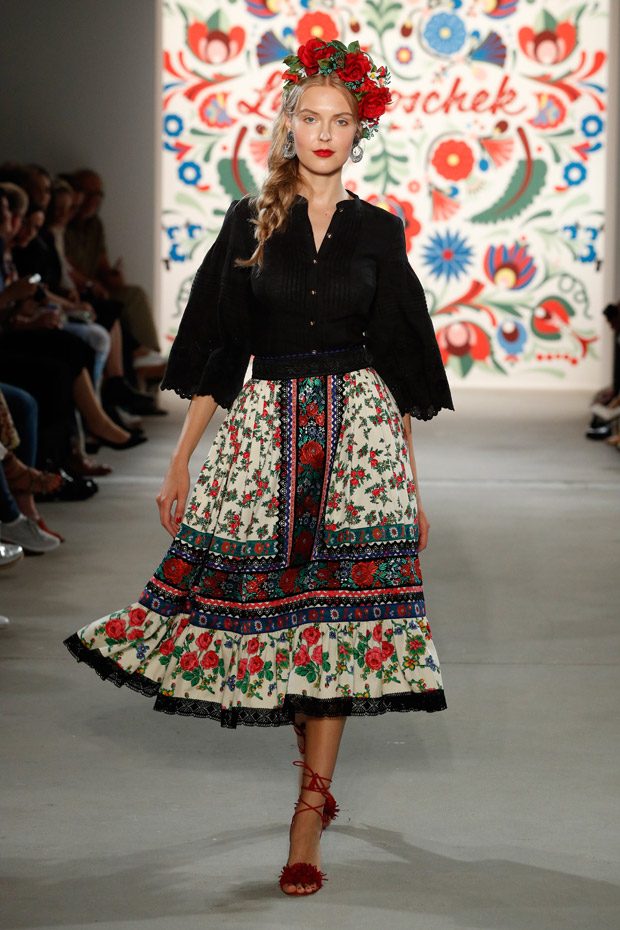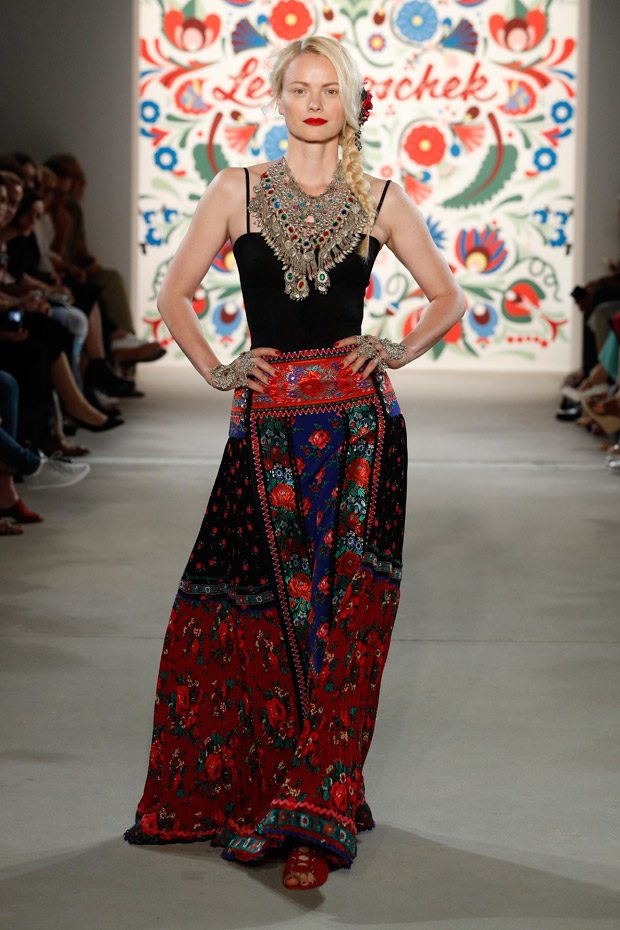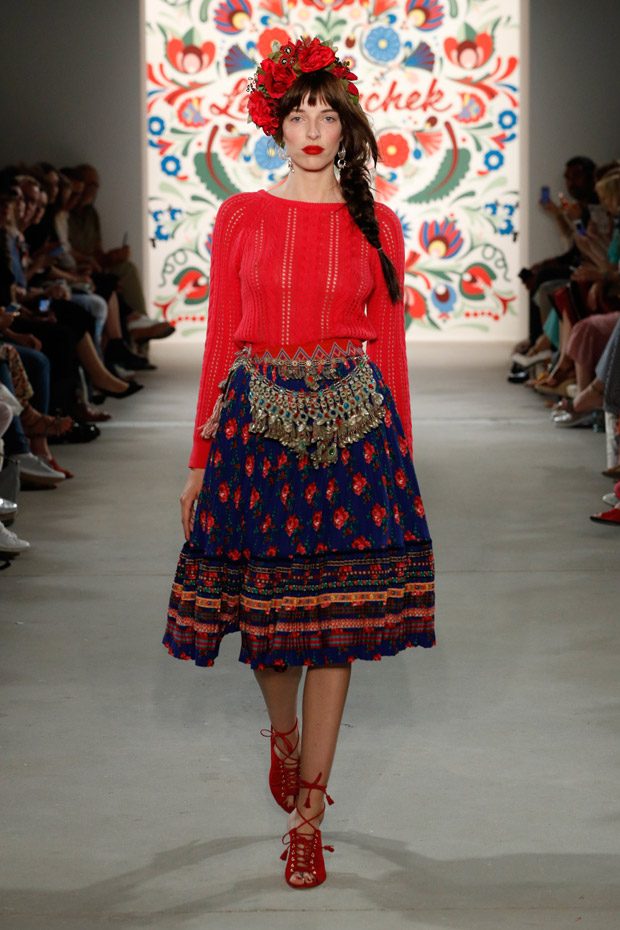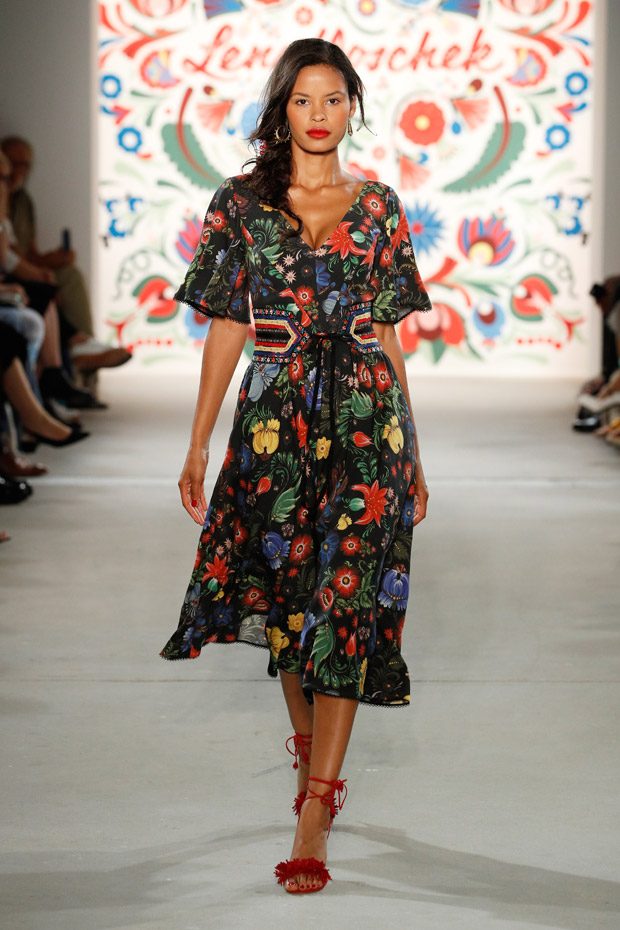 The wild make- up looks rounds off the looks: the make- up is kept rather natural, with emphasized eye- brows and focus on striking red lips. Simply sensual! In addition to that traditional make- up look, the hair of the models is worn as "messy braids", with natural hair extensions. Each look is completed by red shoes which perfectly matches the red lips of the models' beauty looks.
The blithe, vivacious character of this collection deserves devotion. "Kiss me Piroshka" radiates good mood and celebrates cultural diversity. We will definitely keep an eye on Lena Hoschek and her upcoming collections.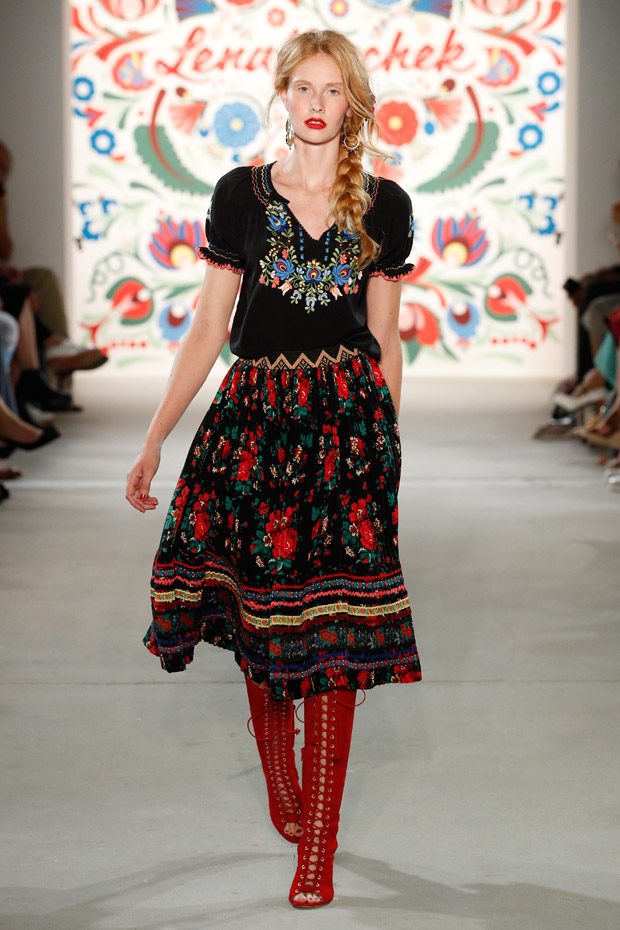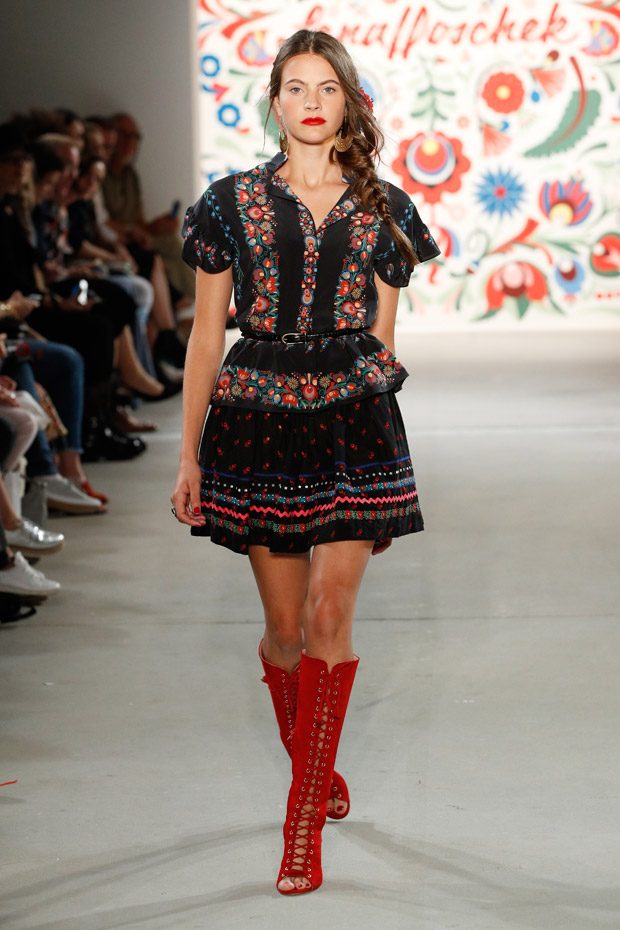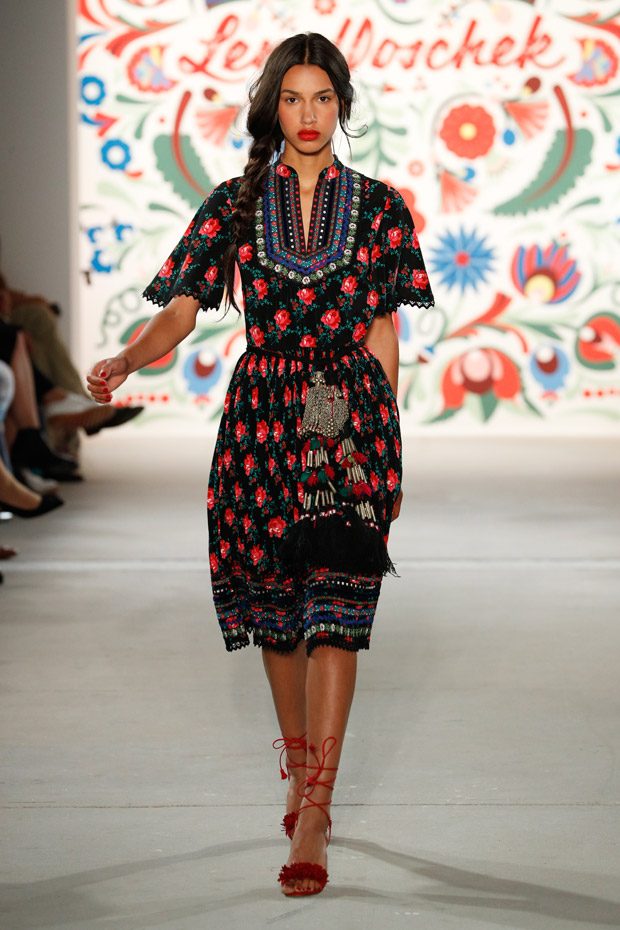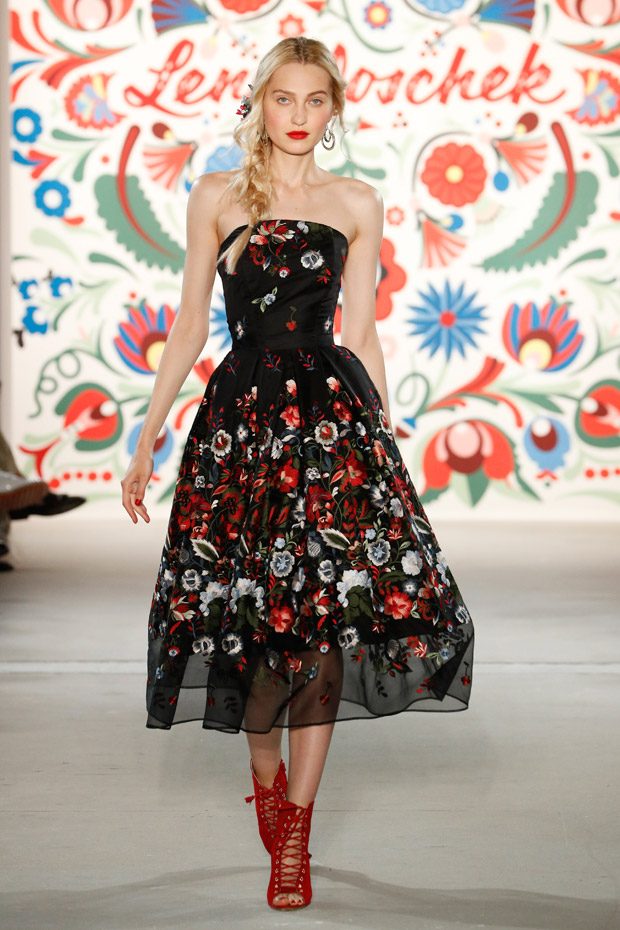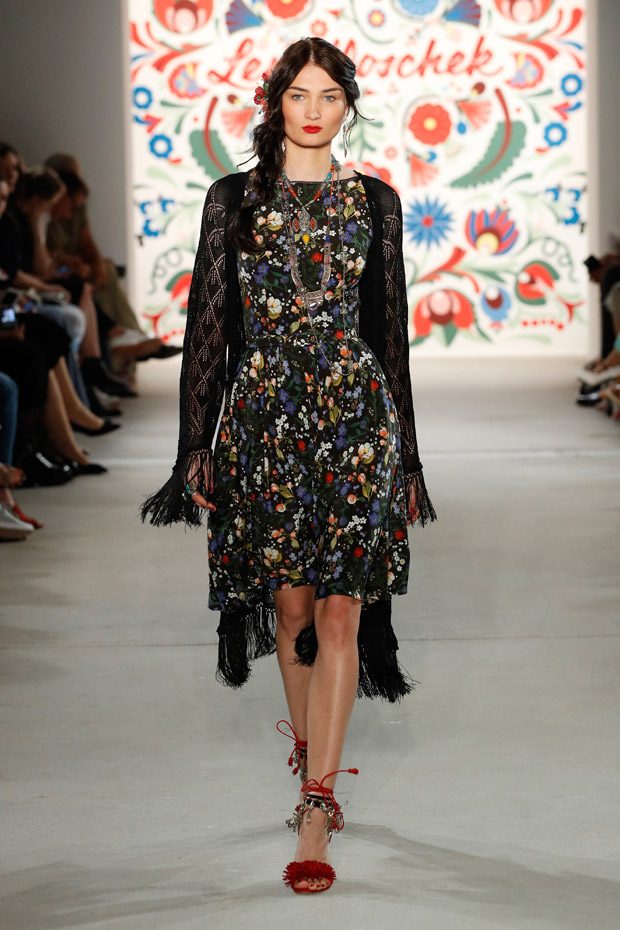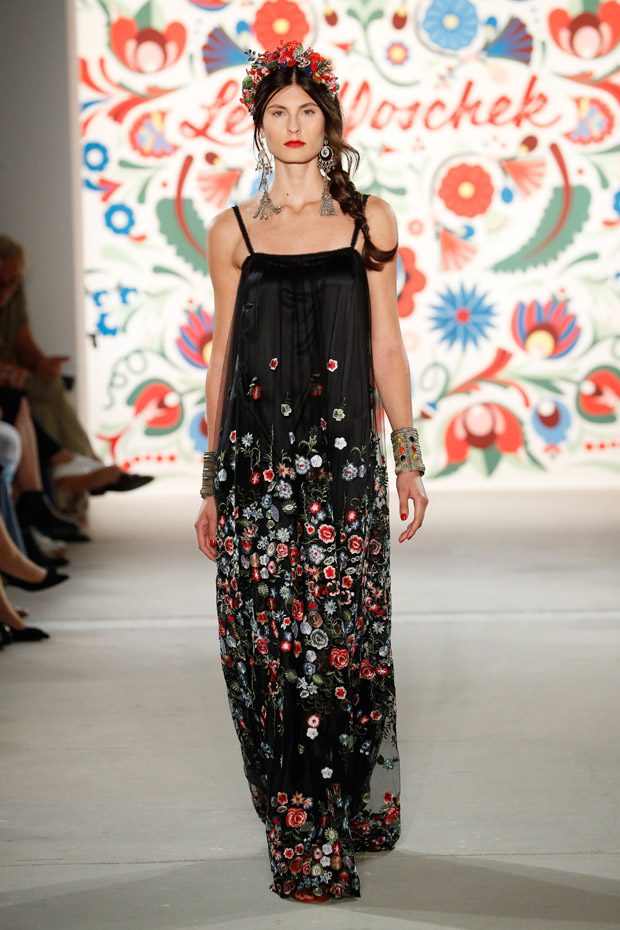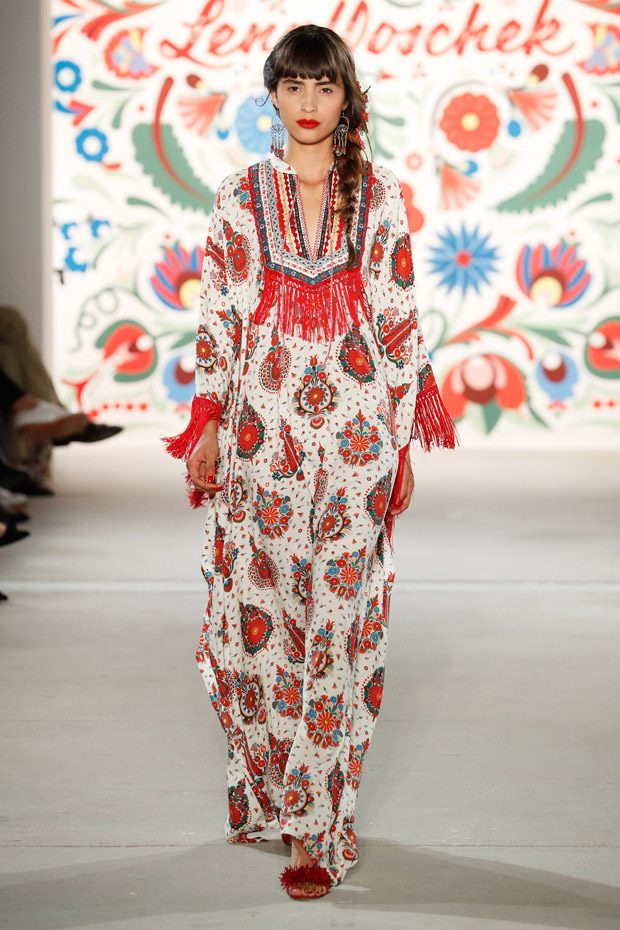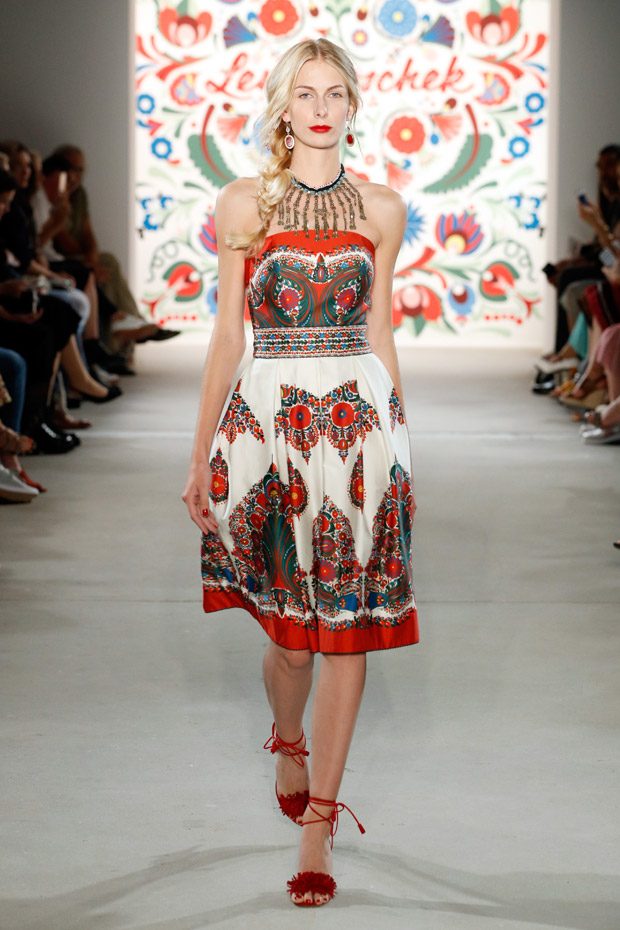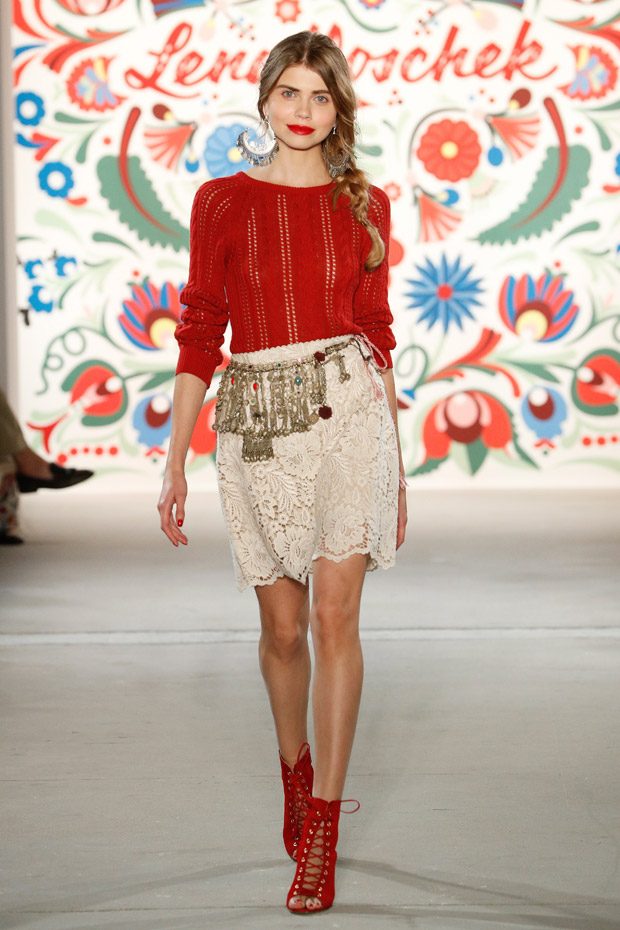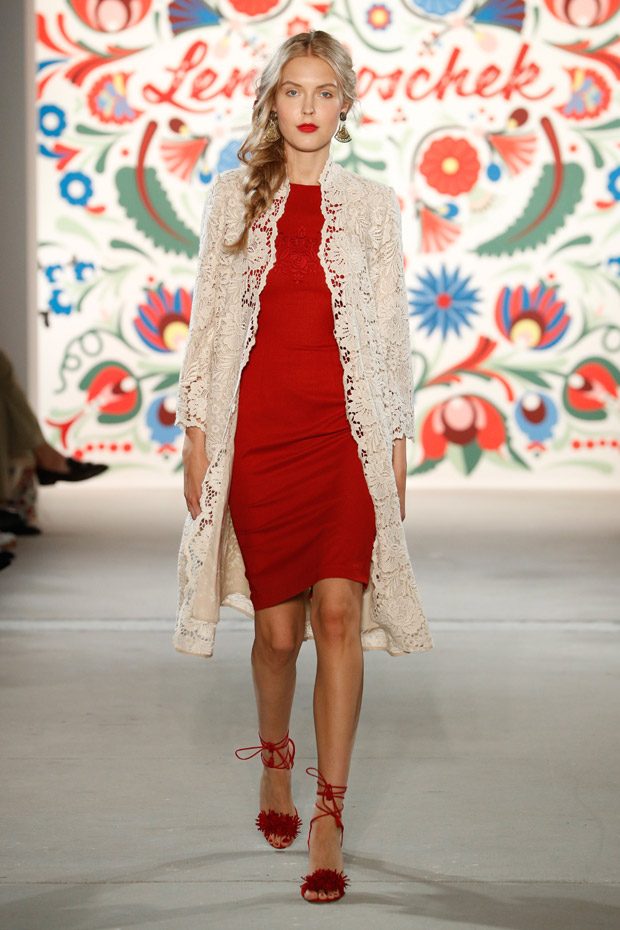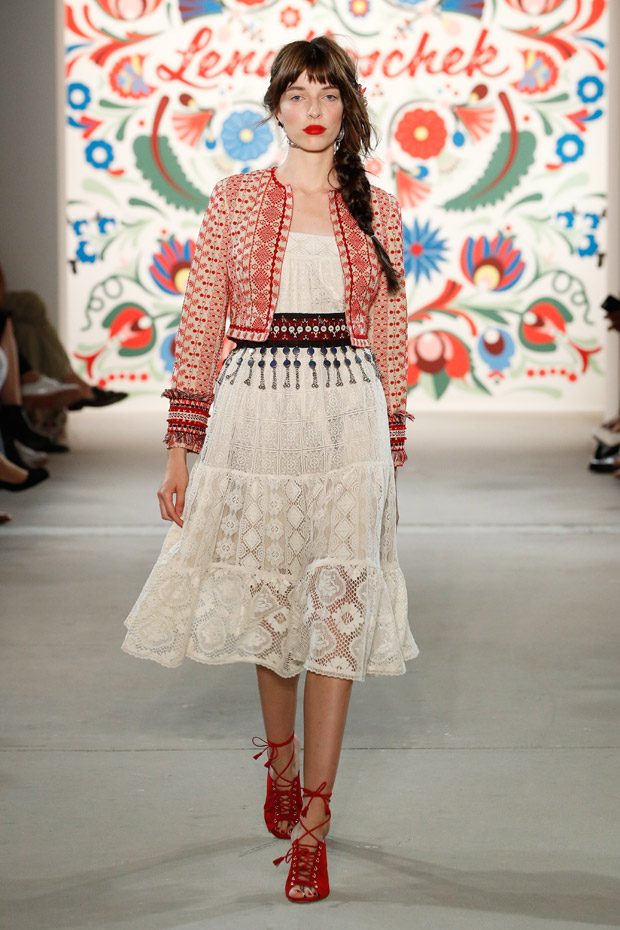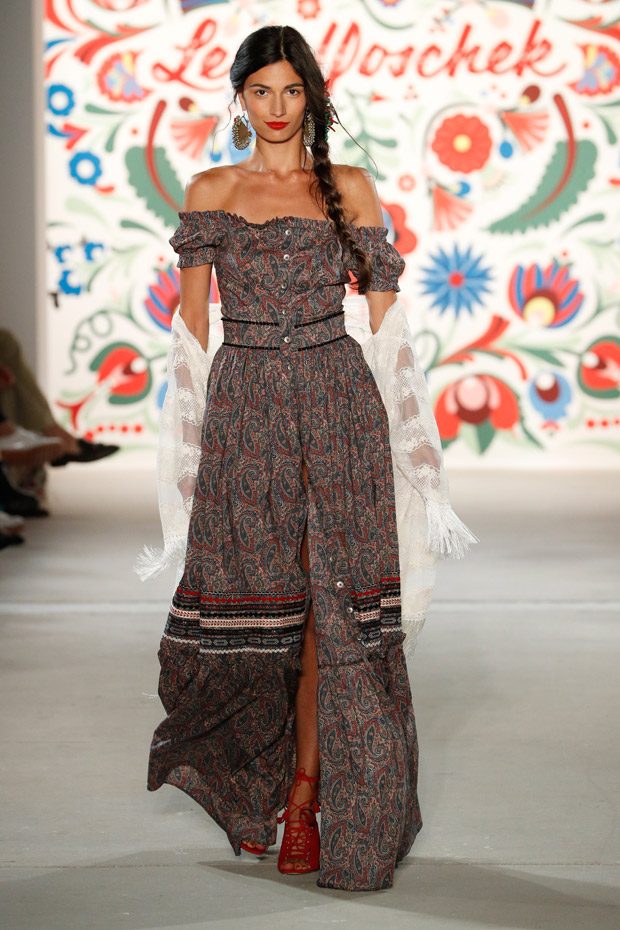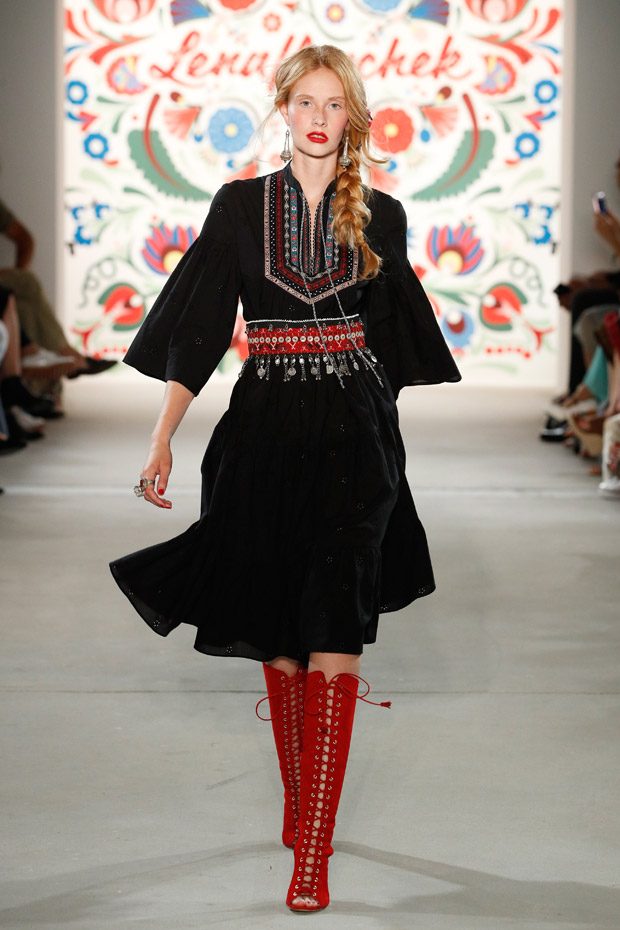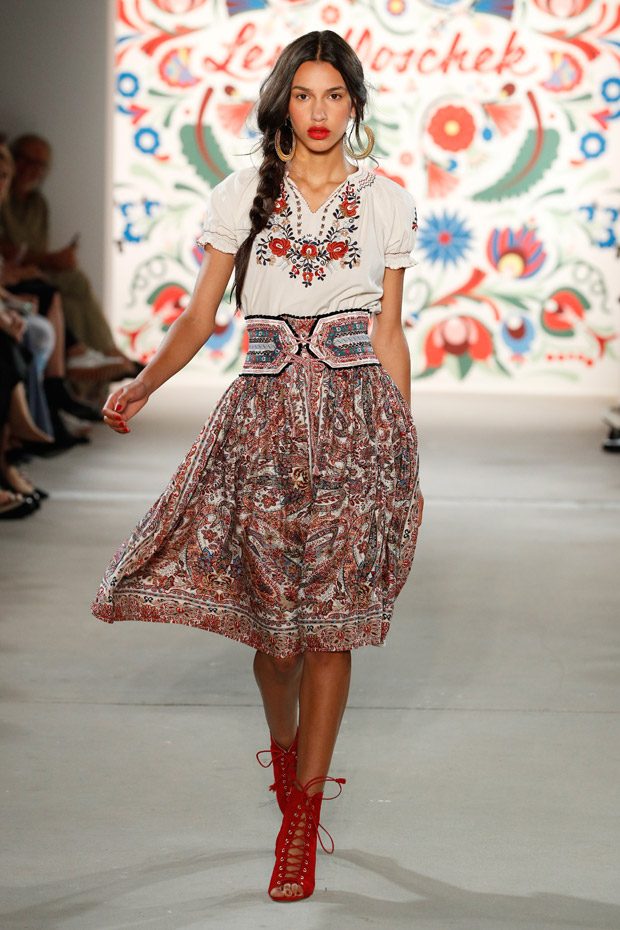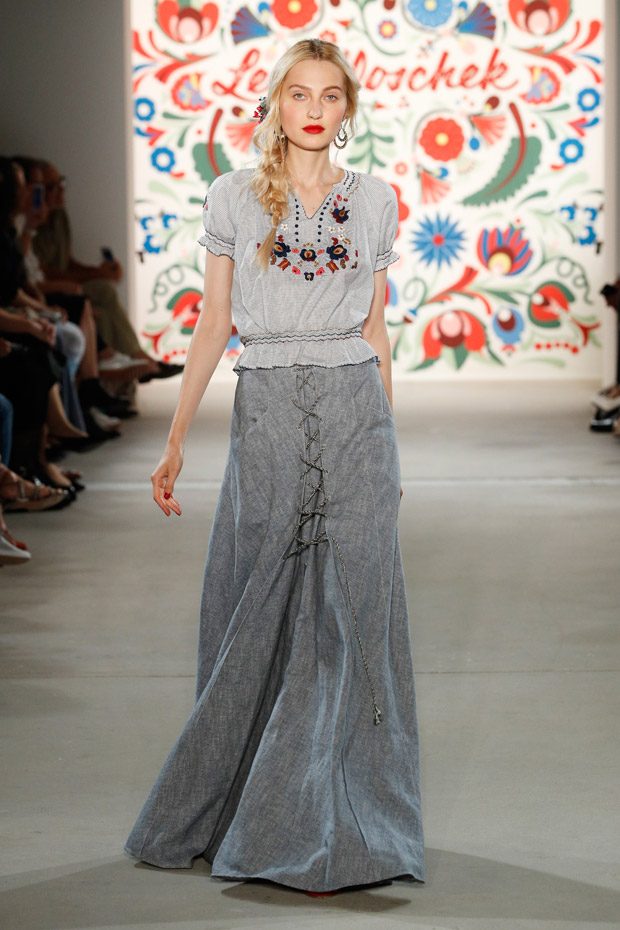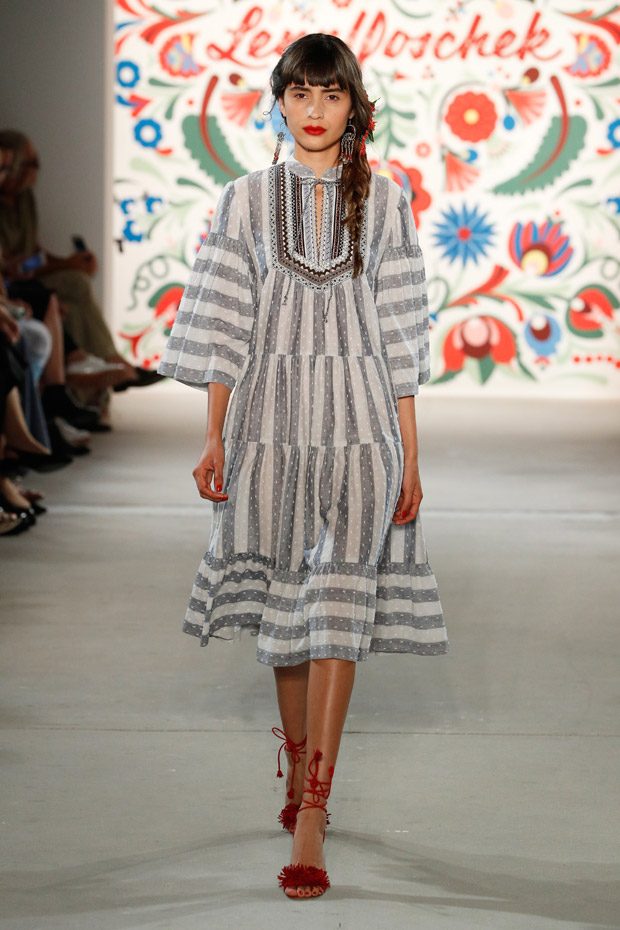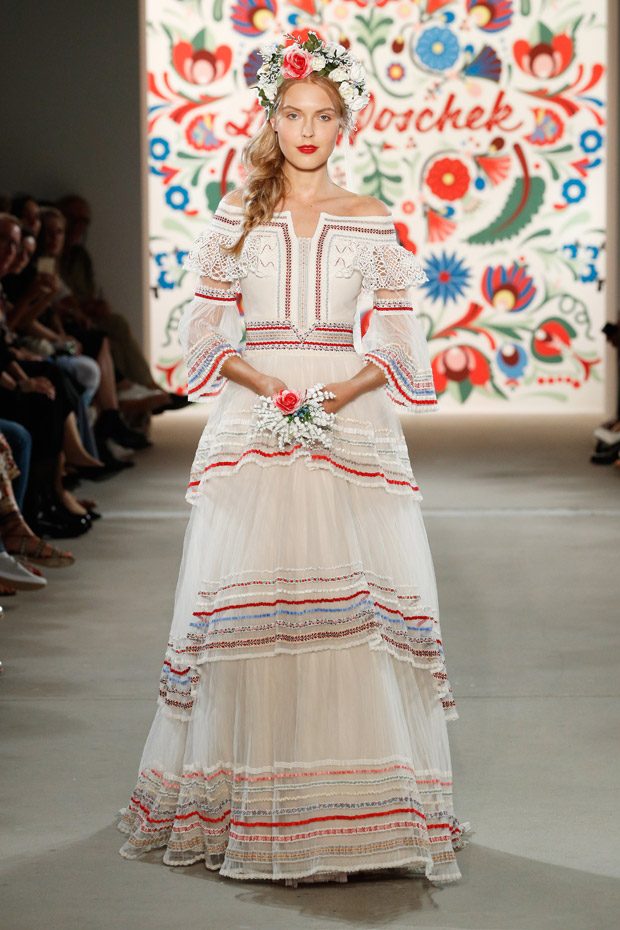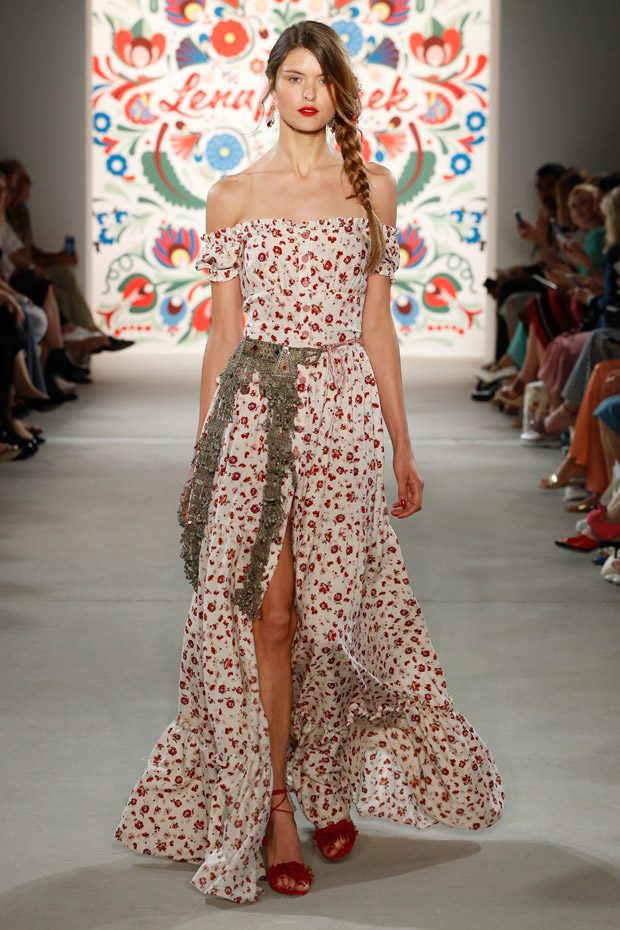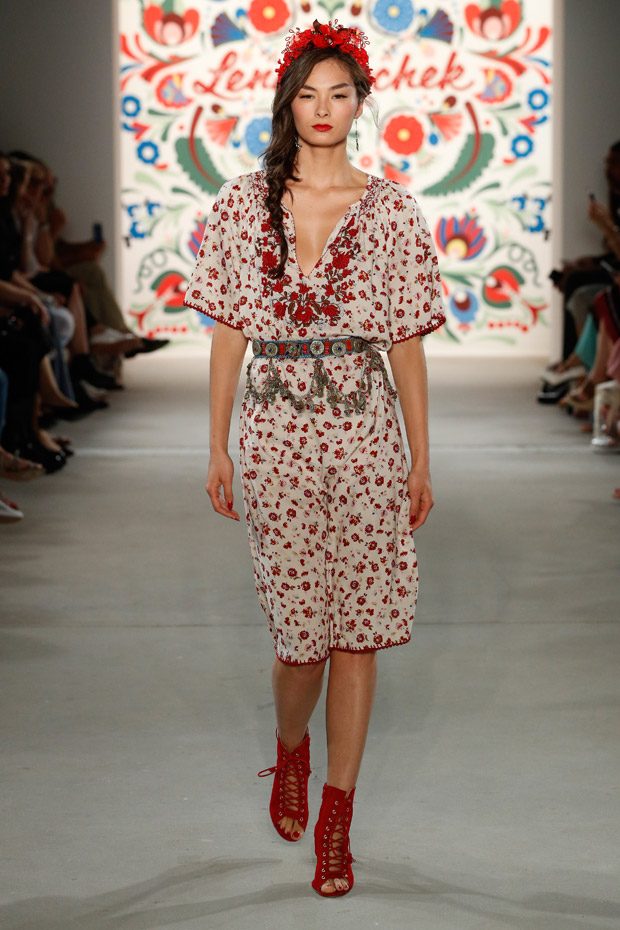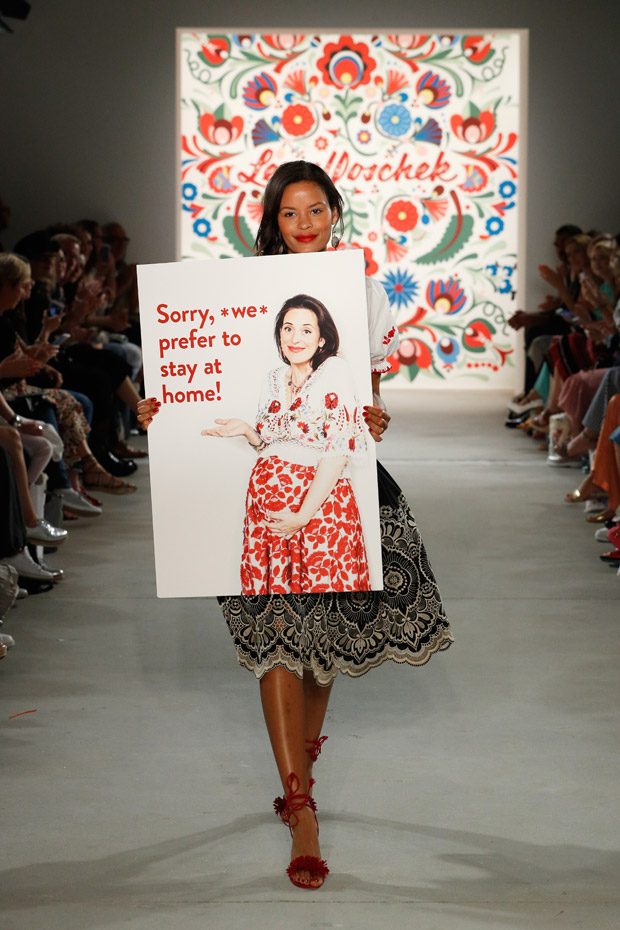 Picture Credit: Mercedes- Benz Fashion Week Berlin/ IMG Fashion
Review by Sussan Zeck for D'SCENE Magazine