The legendary Milanese designer Miuccia Prada presented her latest PRADA Spring Summer 2018 menswear collection during the Milano Fashion Week. Once again the show served as the pinnacle of the menswear fashion week in Italian fashion capital. While the ever shrinking menswear fashion week is set to survive for a few more seasons, Prada is one of the main reasons international buyers and press alike are flocking to the city, January or June, whatever the weather.
The new collection, presents as expected a new seasonal reinvention of the design perspective by Miuccia and her team. What keeps the fans of Prada engaged, as well as the buyers is the ever changing visual perception of each and every collection. Thus, the collections are endlessly copied, however while Prada team does look into the archives, it is their rule of thumb never to repeat the best of the previous season. In fact, the references with an archive as massive as Prada's can go back a decade or two.
Comic books, adorned the showspace at via Fogazzaro created in June (most likely to take part on the September catwalk as well), the illustration details reappeared on the garments as prints, or accessory details. The picture trend seems eminent for the SS18 season, while Prada is delivering her own version of comic book, designers such as Paul Smith focused on the marine world as an inspiration for their 'cartoonish' prints. Still, the anime-like cartoon prints are having their moment where else then on t-shirts, a piece of clothing which became a gold laying goose for the fashion industry.
But if you are to step back from the obsessive fandom you will see the myriad of must have basics. Such as perfectly tailored jackets, cotton shirts, and impeccably crafted shoes just to name a few. All that with the magic comic book dust turning the models into modern day superhero defenders of the runway.
Scroll down to see all of the looks from Prada Menswear Spring Summer 2018 collection.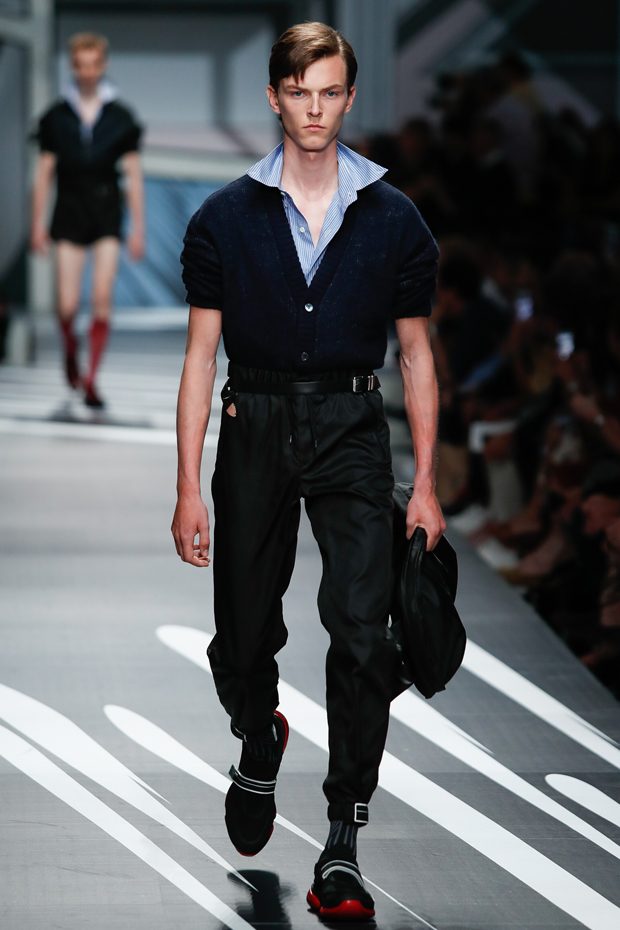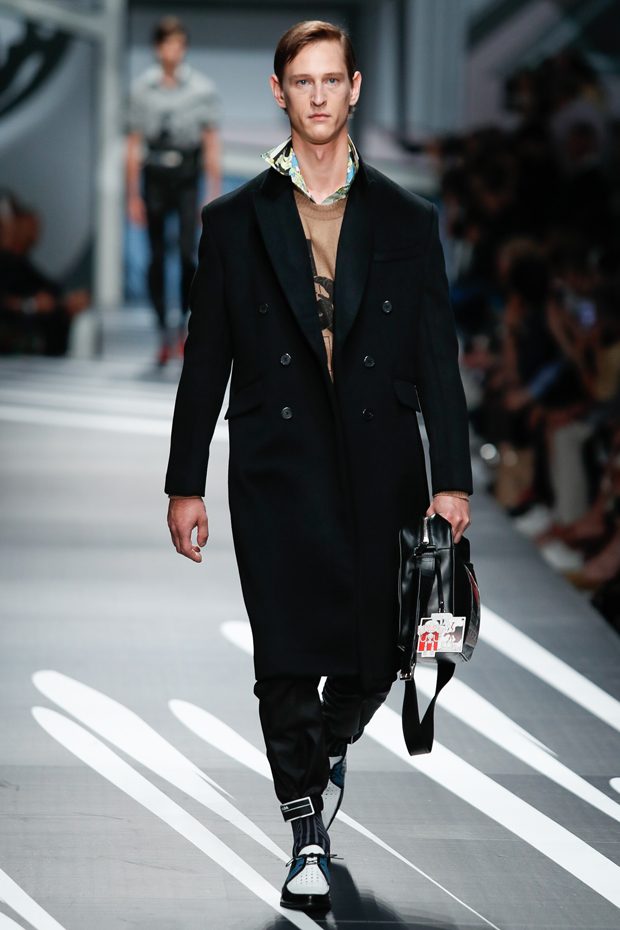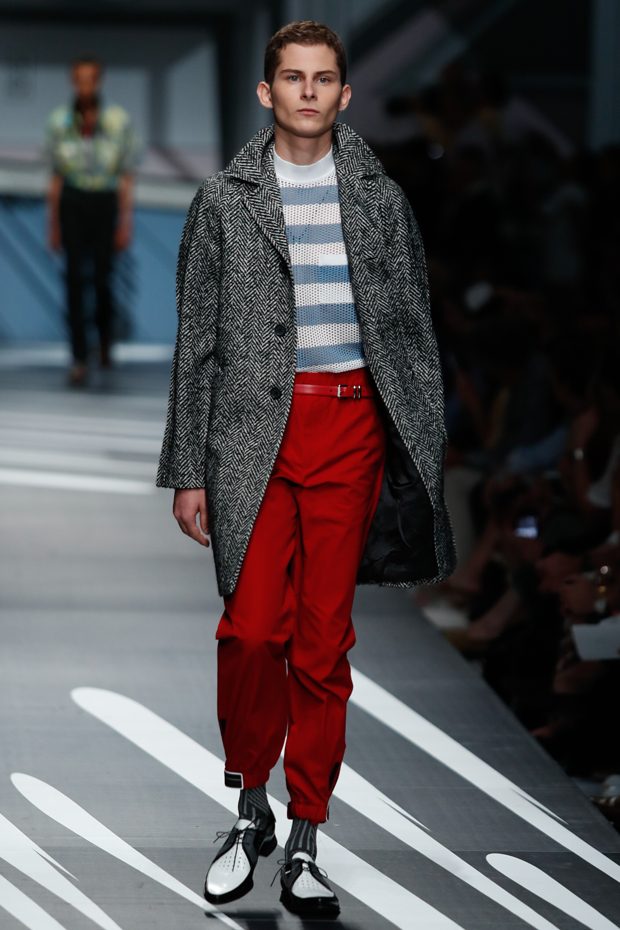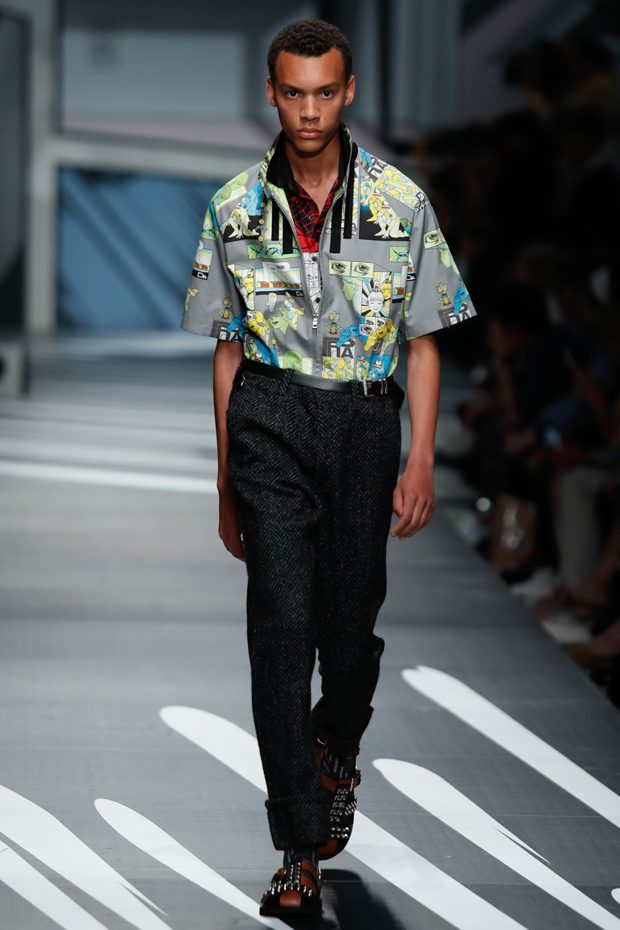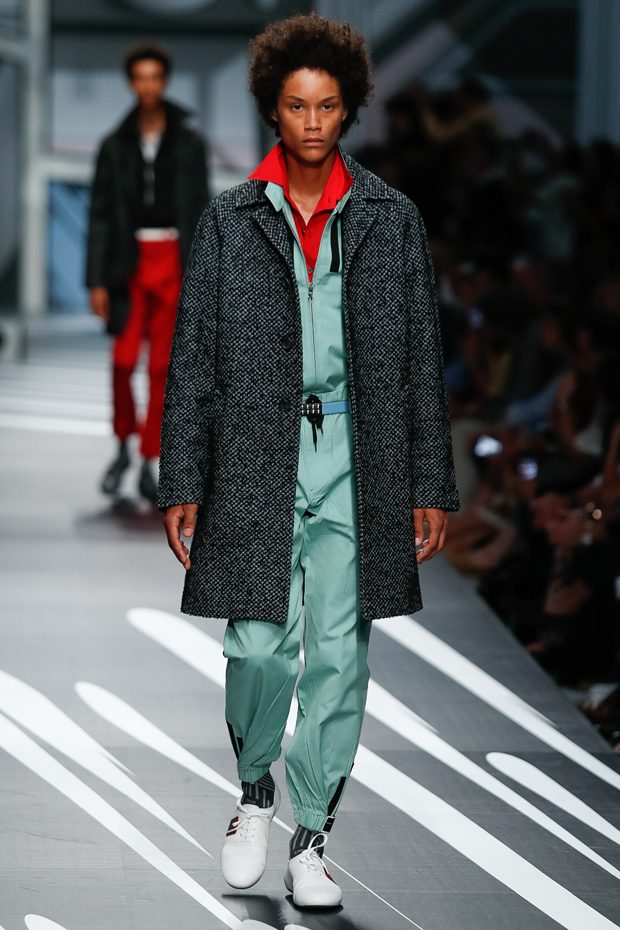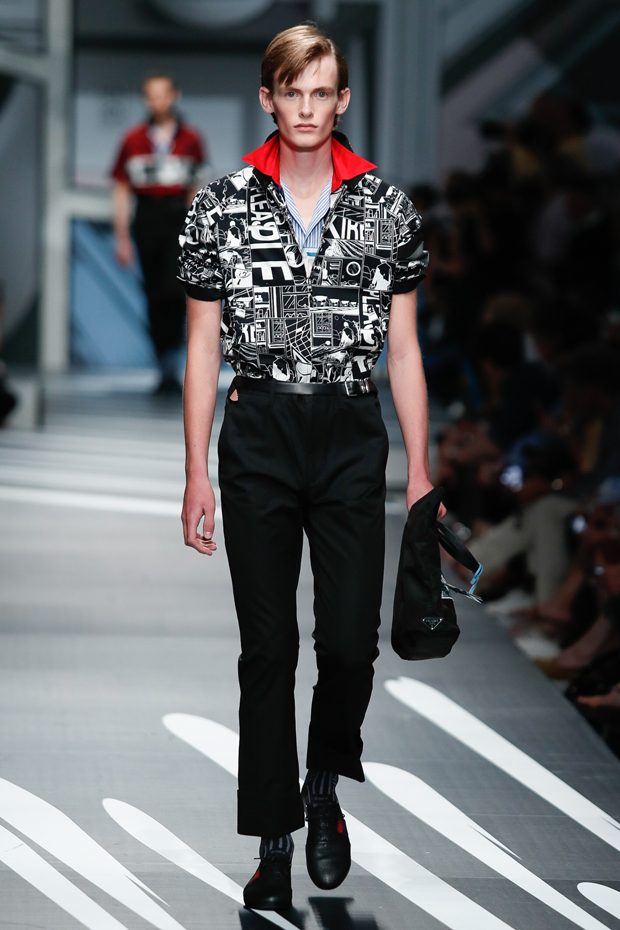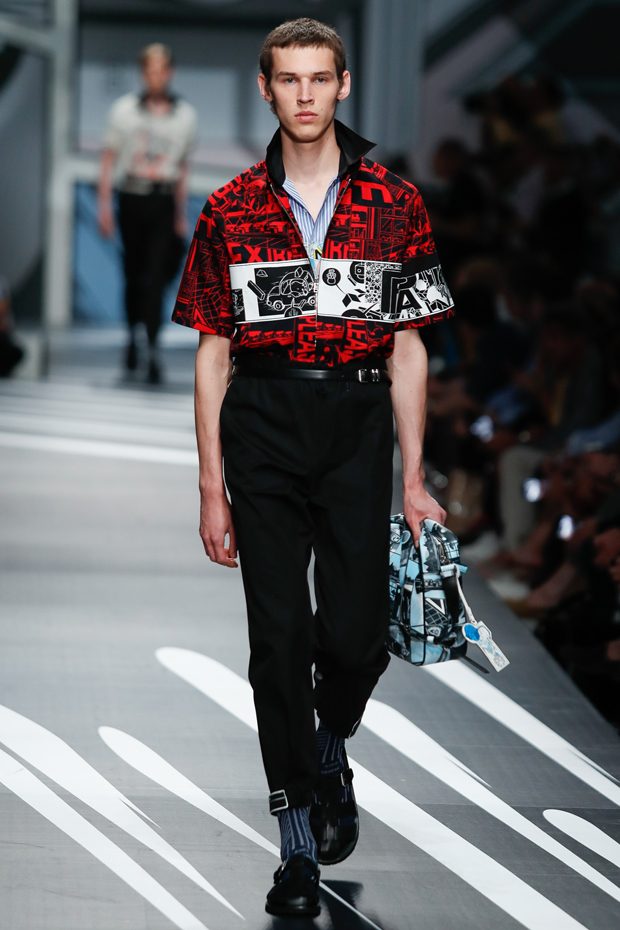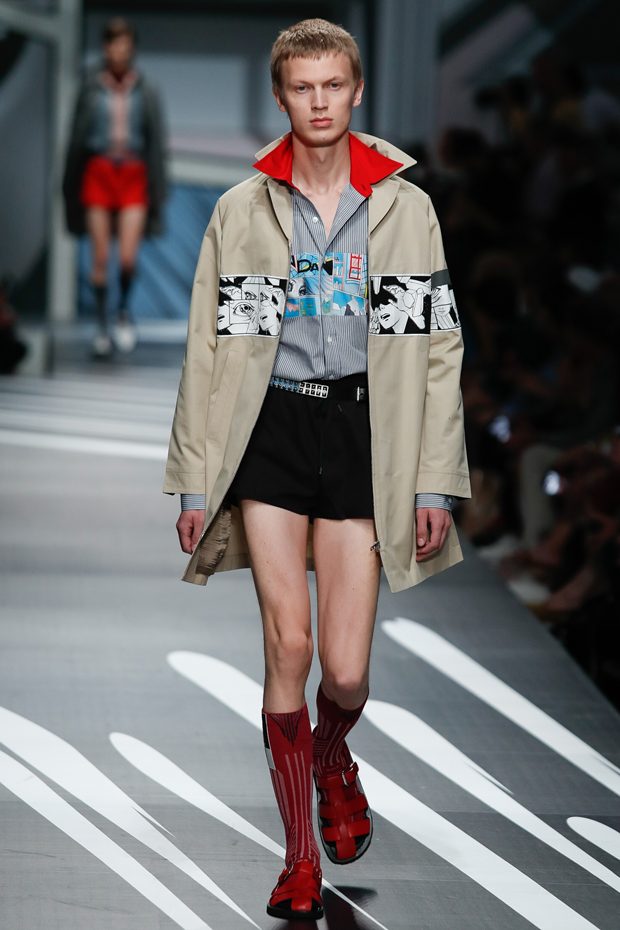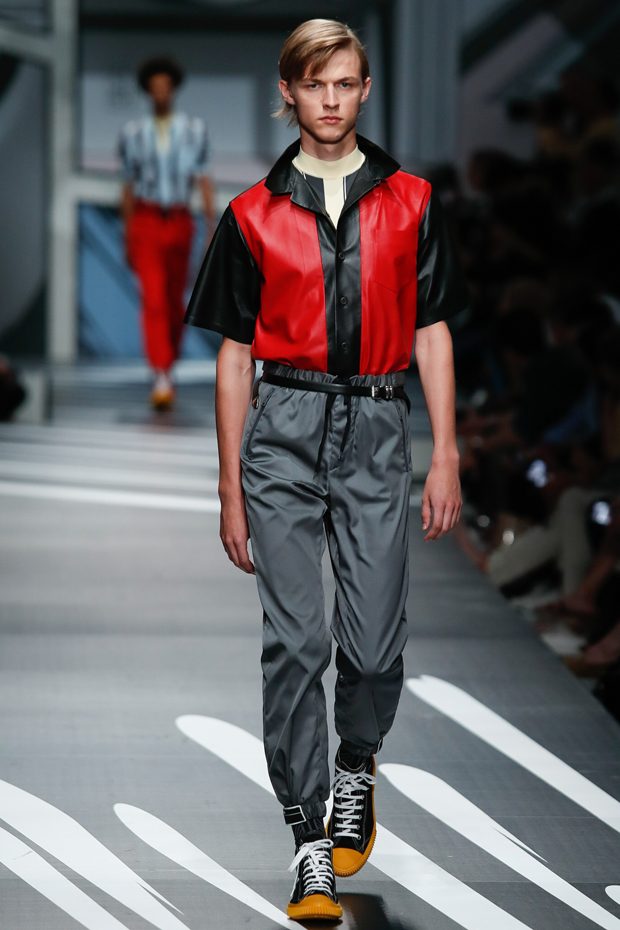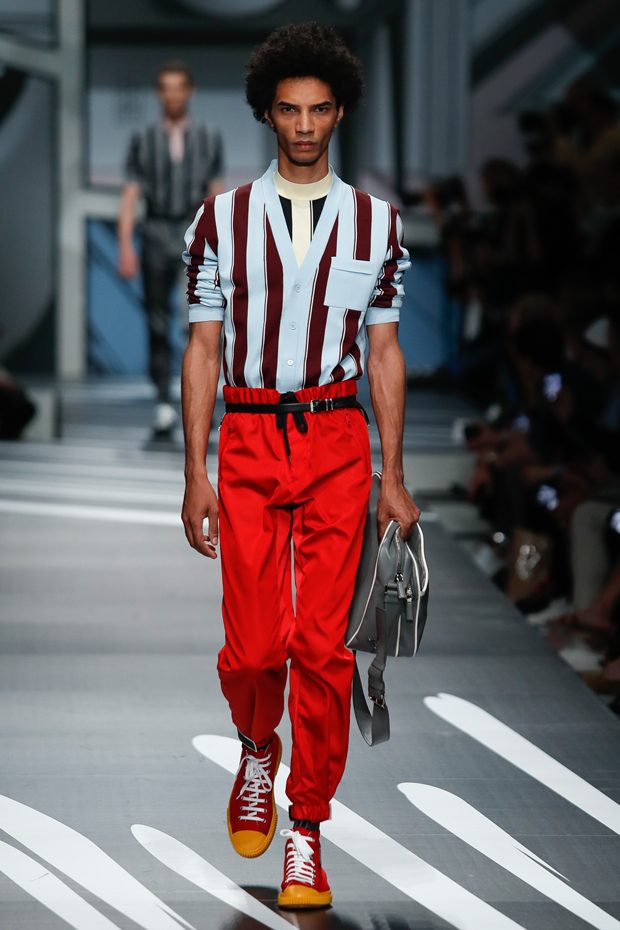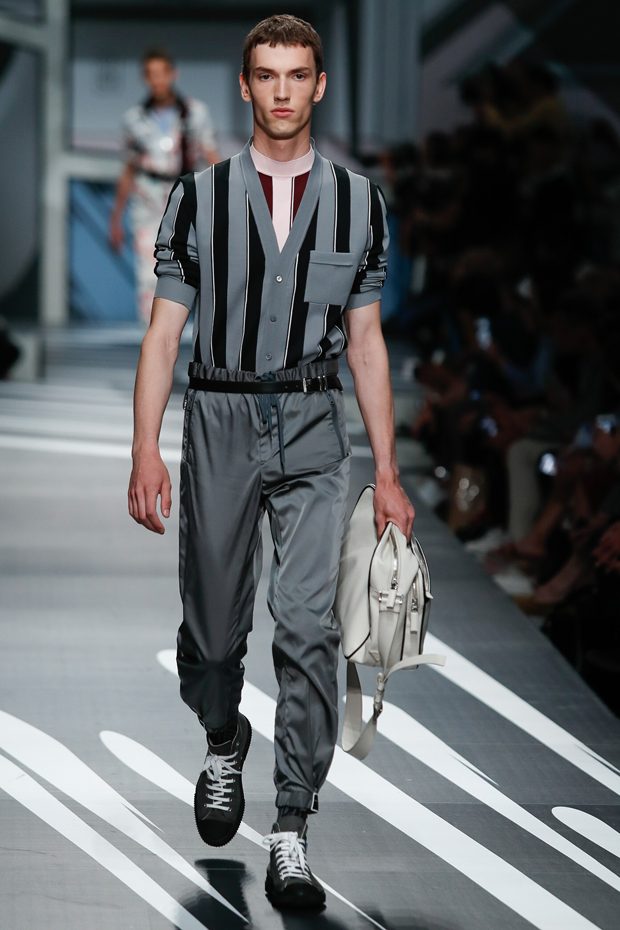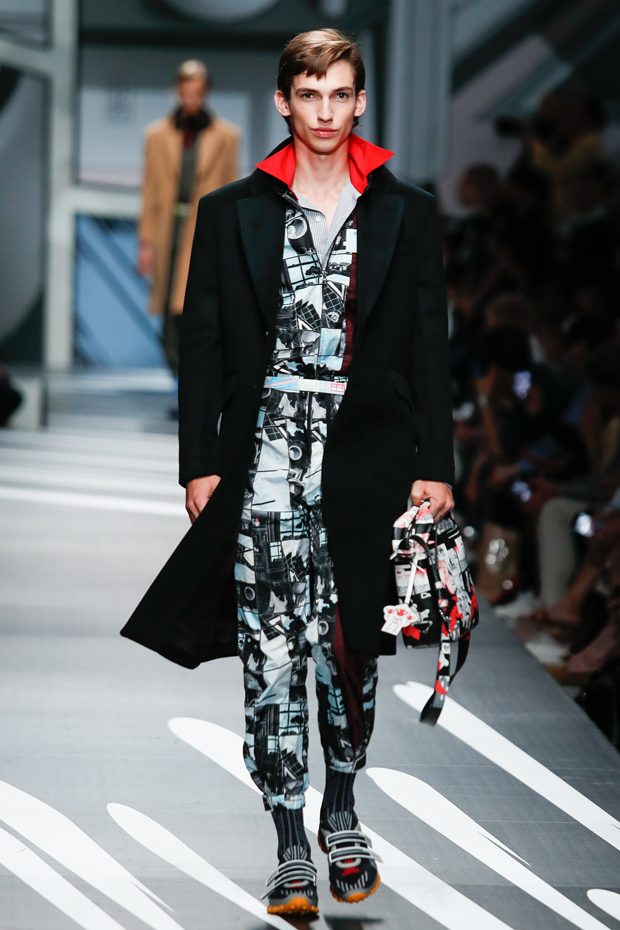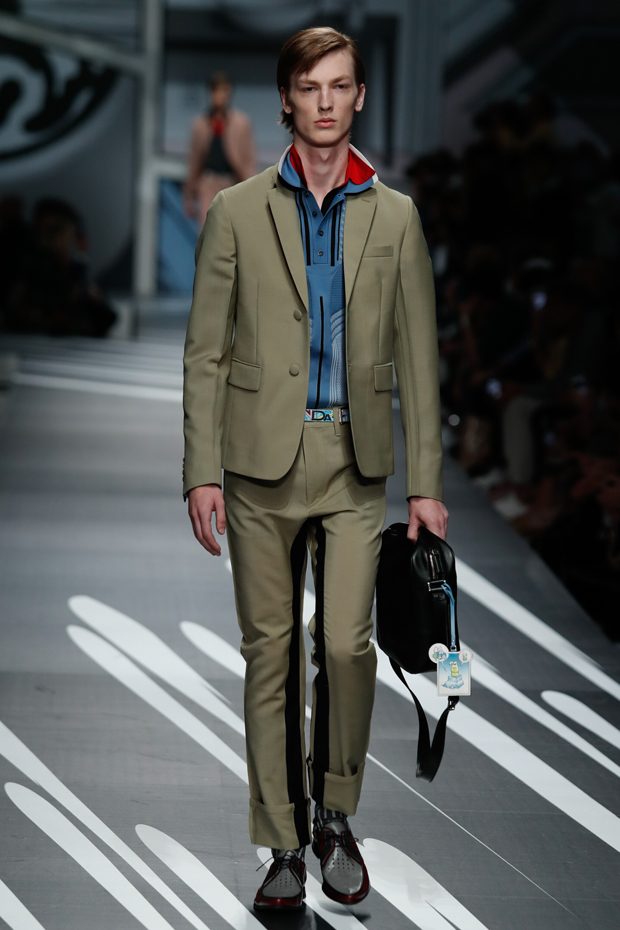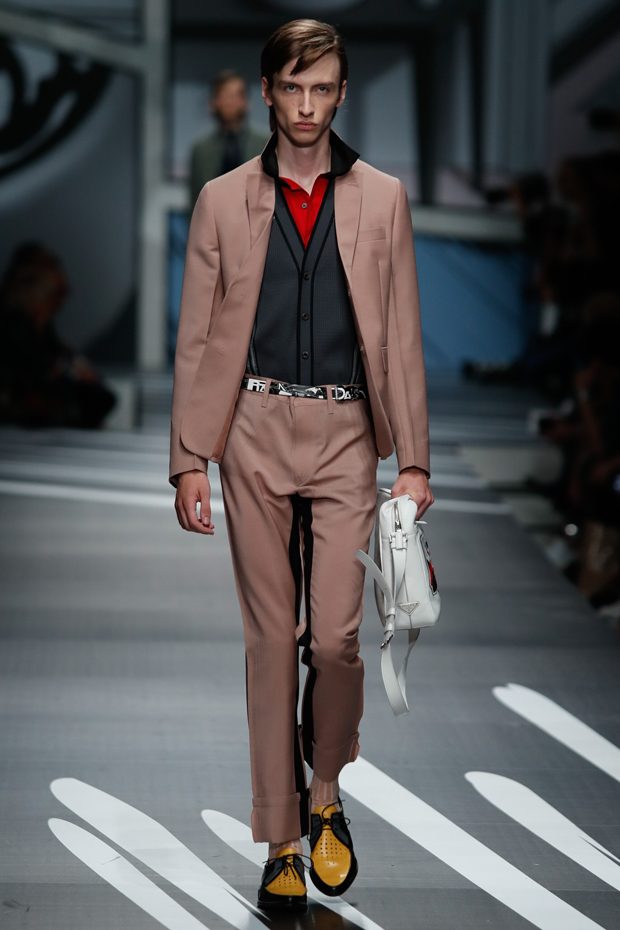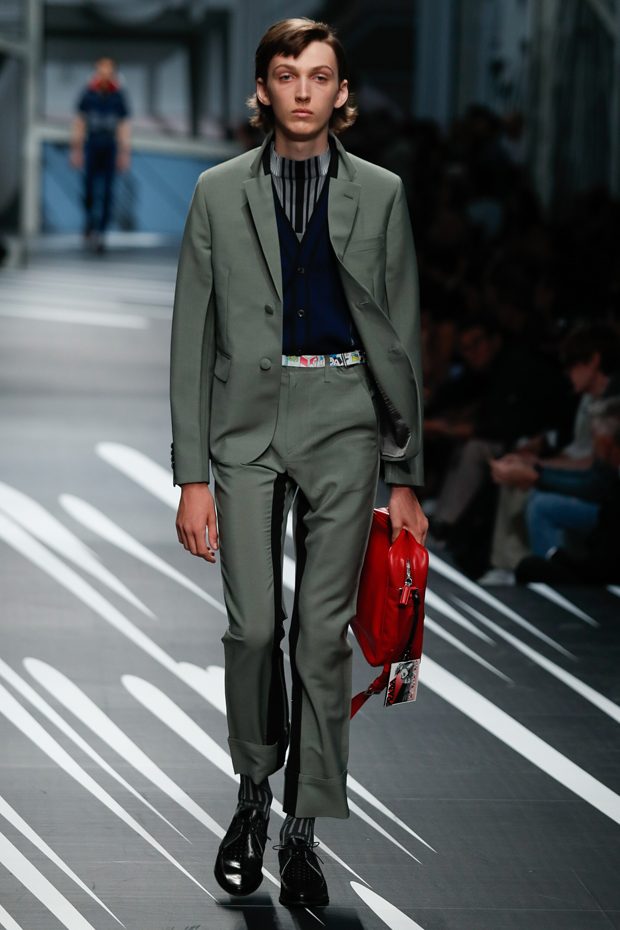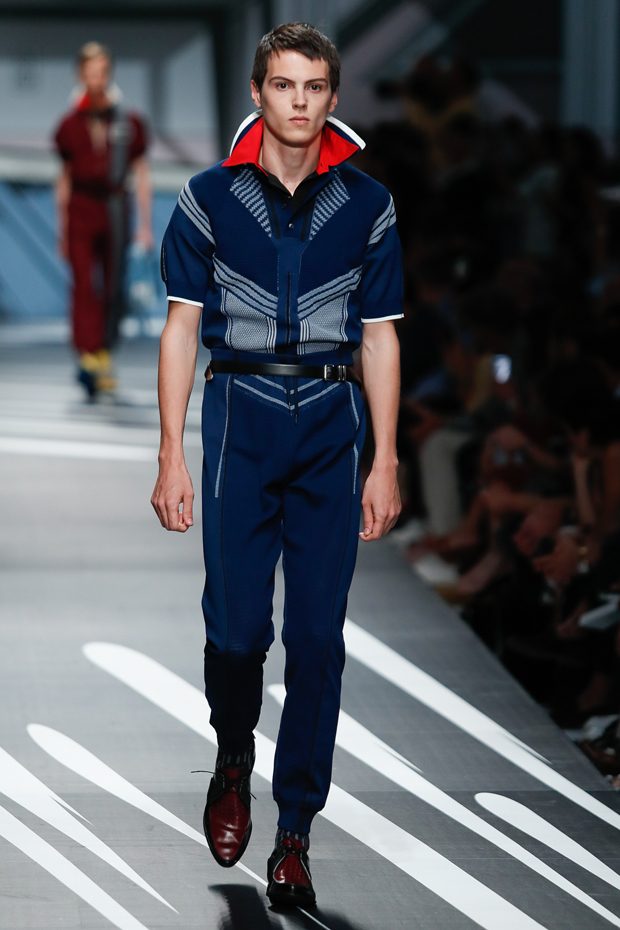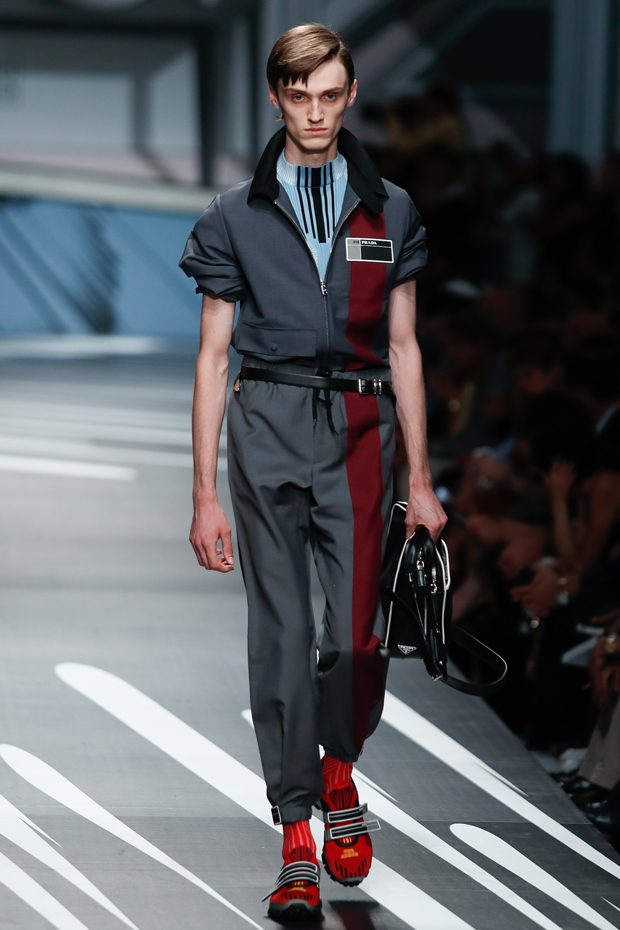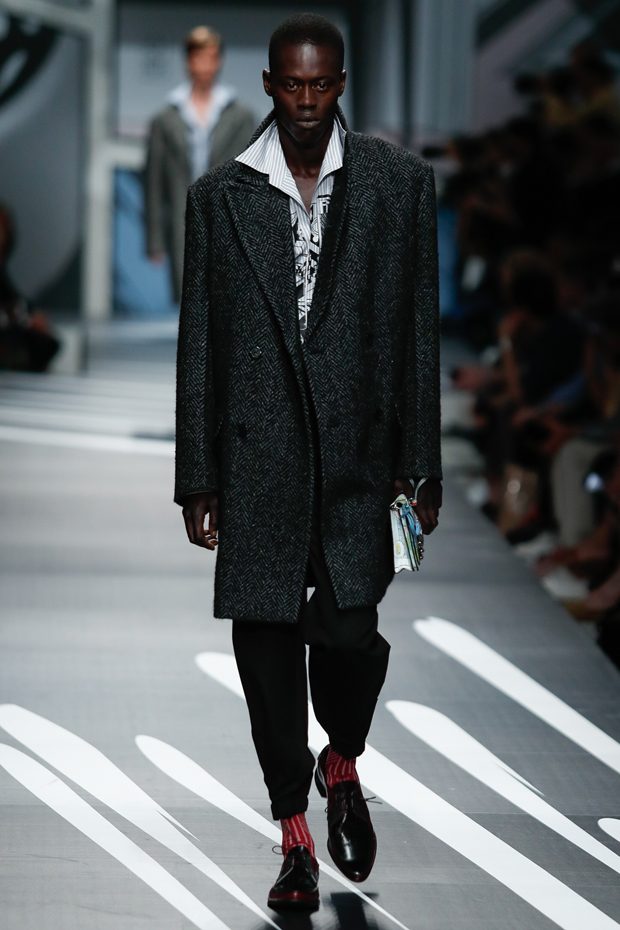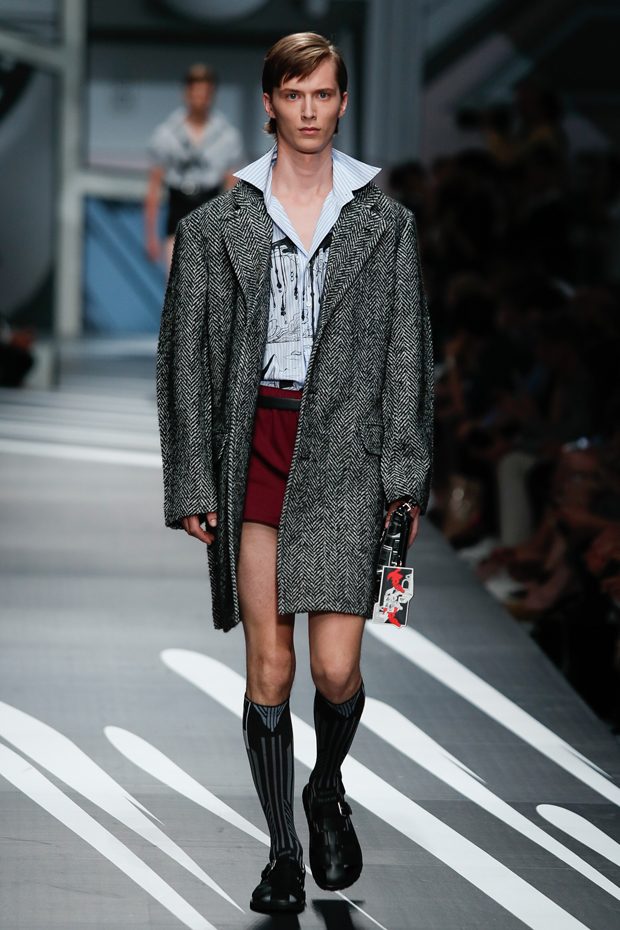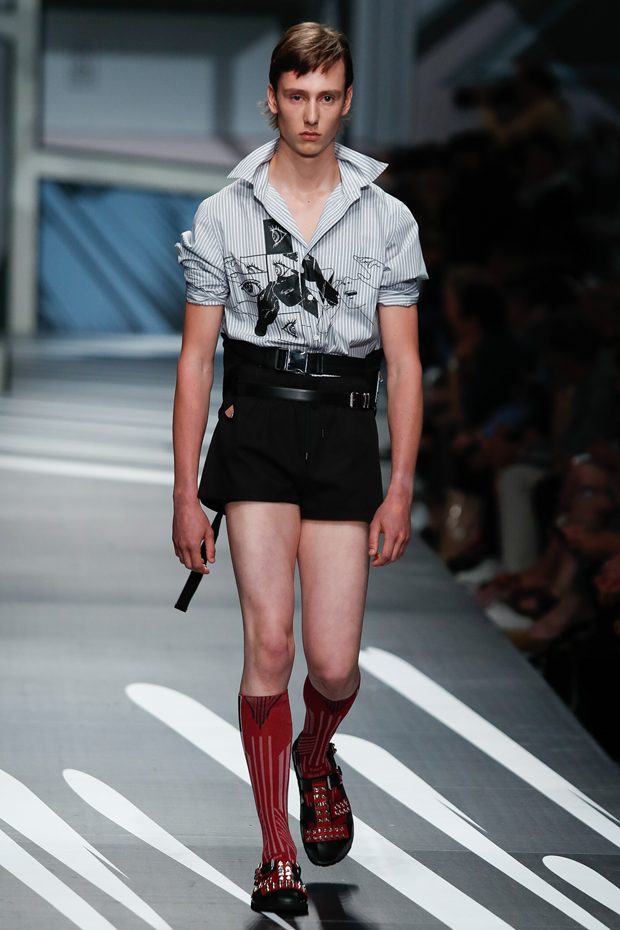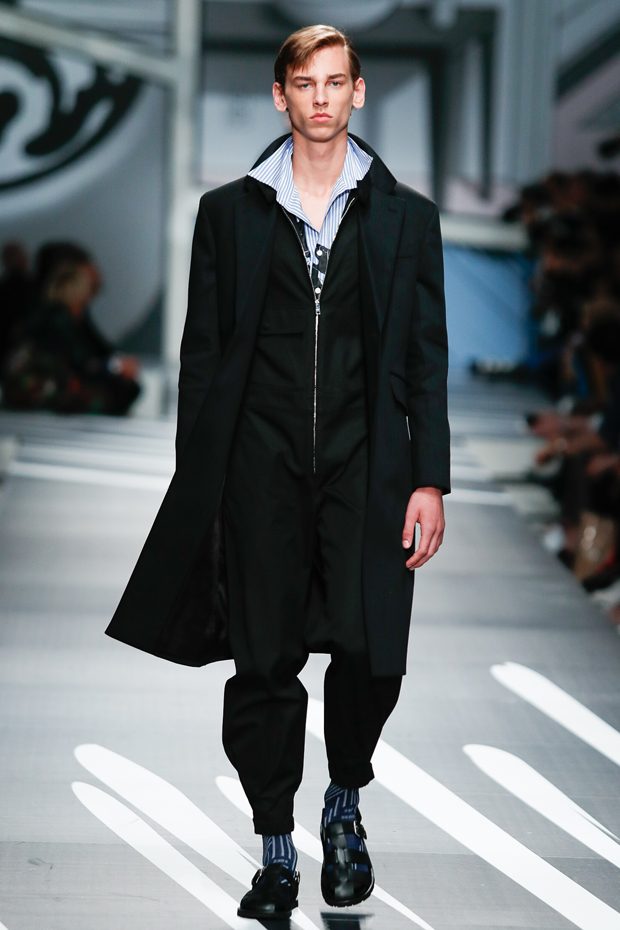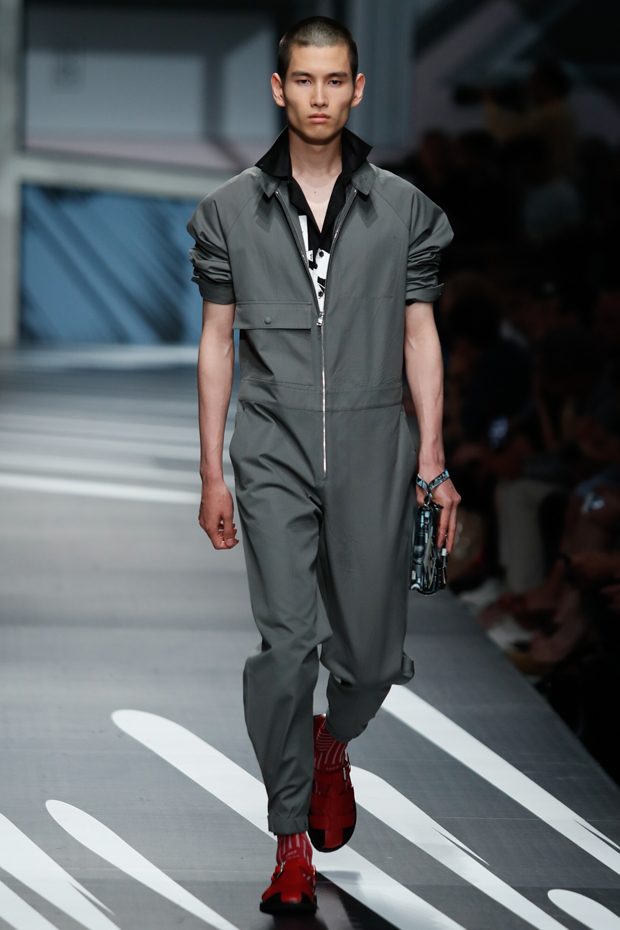 Images courtesy of Prada, review by Zarko Davinic – D'SCENE Editor In Chief.
We love hearing from you, connect with us on Twitter, Instagram and Facebook.