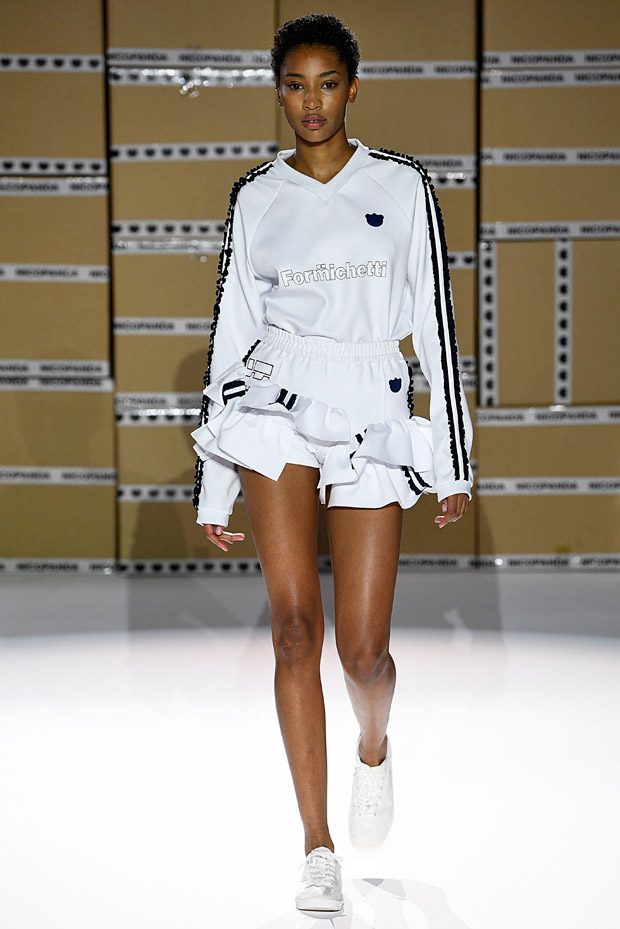 Fashion designer Nicola Formichetti unveiled Nicopanda's Spring Summer 2018 The Jocks, The Preps, The Punks – and the Prom Queen Collection, during the ongoing London Fashion Week. The collection was inspired by troubled teenagers, and coming of age films such as Dazed and Confused, The Breakfast Club and Jawbreaker. Nicopanda's debut runway show was held on Saturday, September 16th.
"'Team N.F' varsity motifs embellish fleece uniforms with miniature ruffles masquerading as sporty-stripes in the 'Formichetti' track-and-field section. Hot pink and lilac tulle are box pleated in a nod to classic school uniforms and prom dresses alike. Preppy cotton pique is mashed up with punk badges and chain wallets showcased on baby doll silhouettes emblazoned with rebellious "Too Fast to Live, Too Young to Die" graphic treatments. The whole collection is bound by the Nicopanda high-low aesthetic marrying hard and soft, boy and girl, dark and light – a true reflection of the non-gendered eclecticism of the Nicopanda community."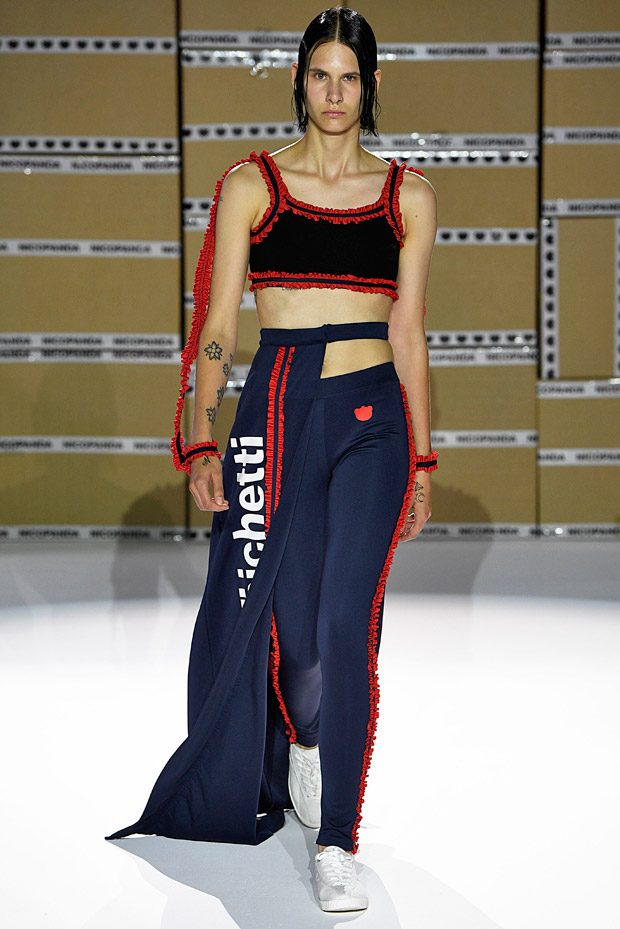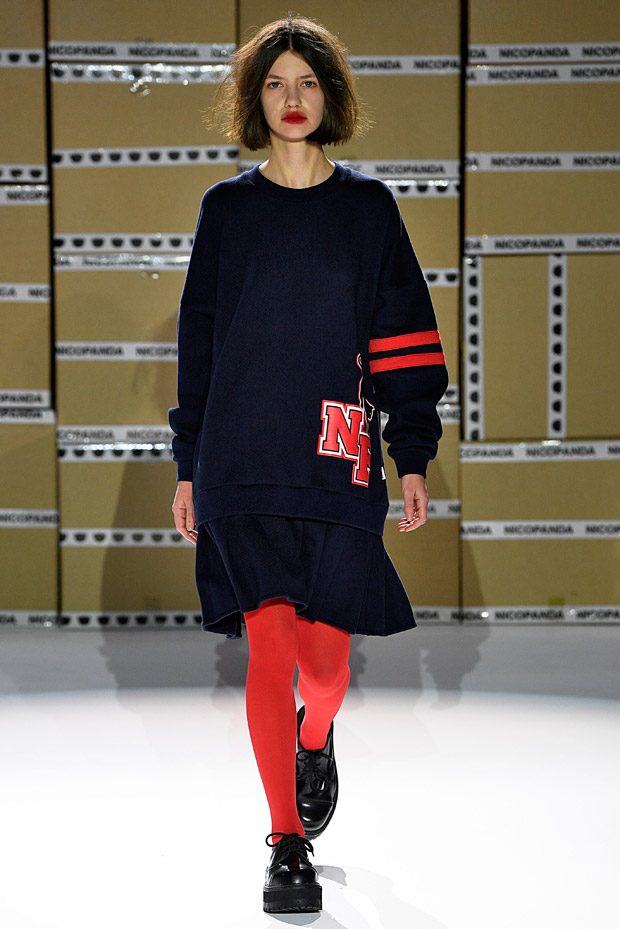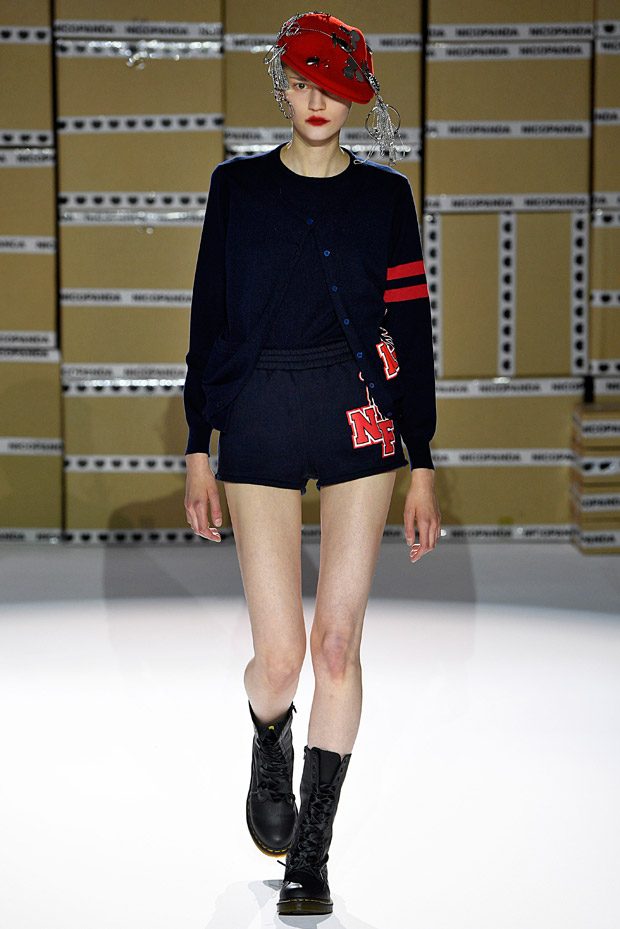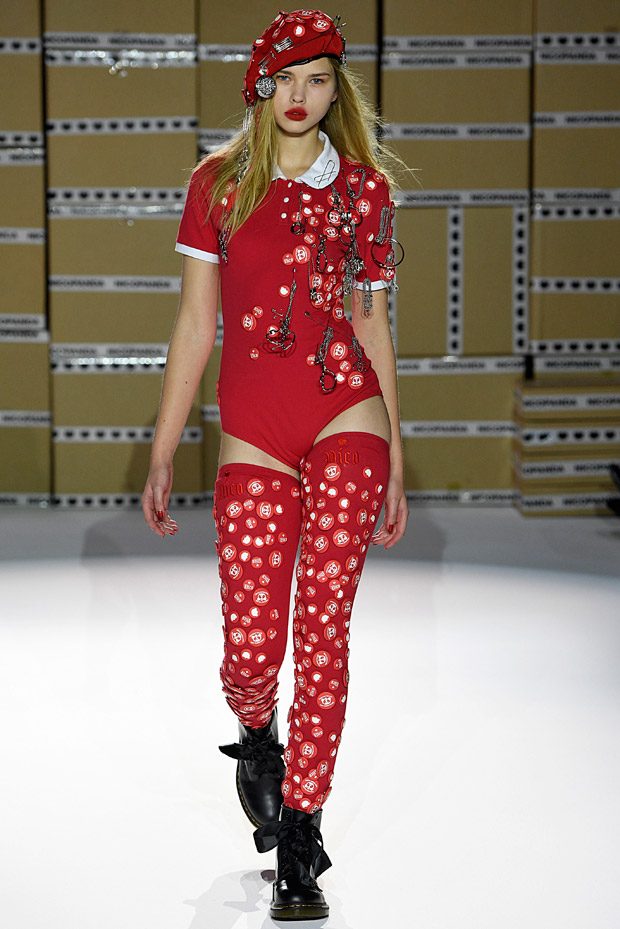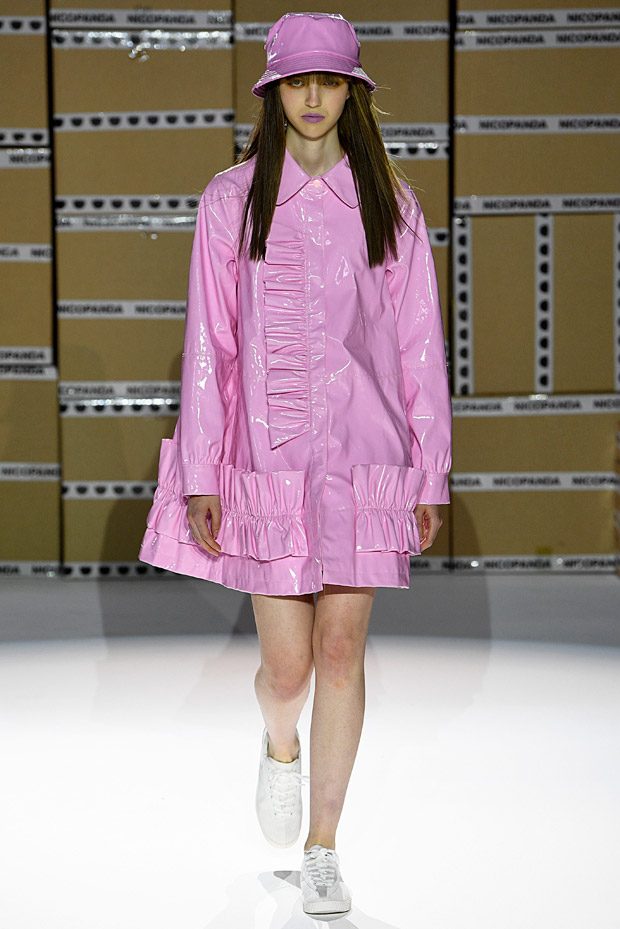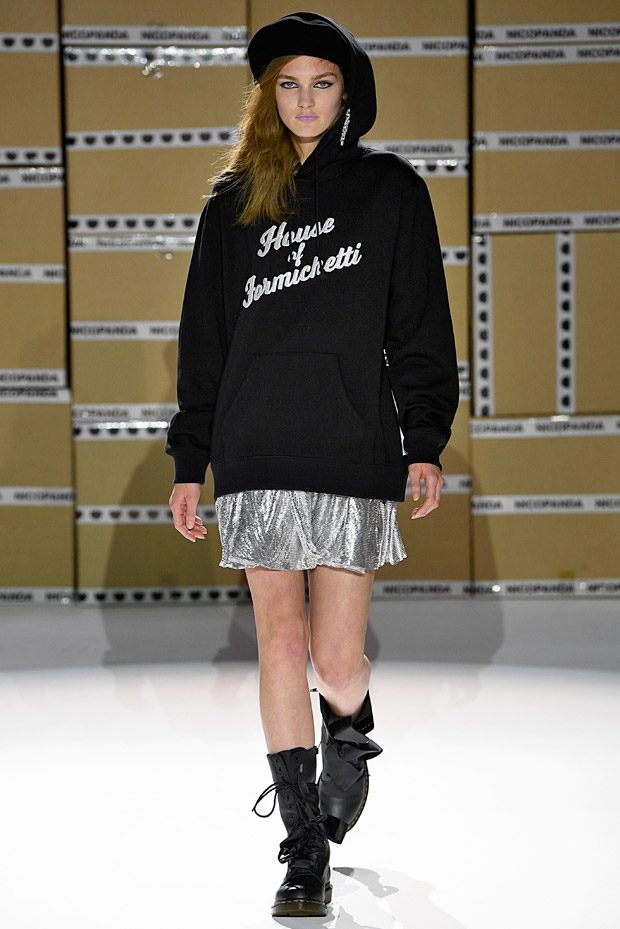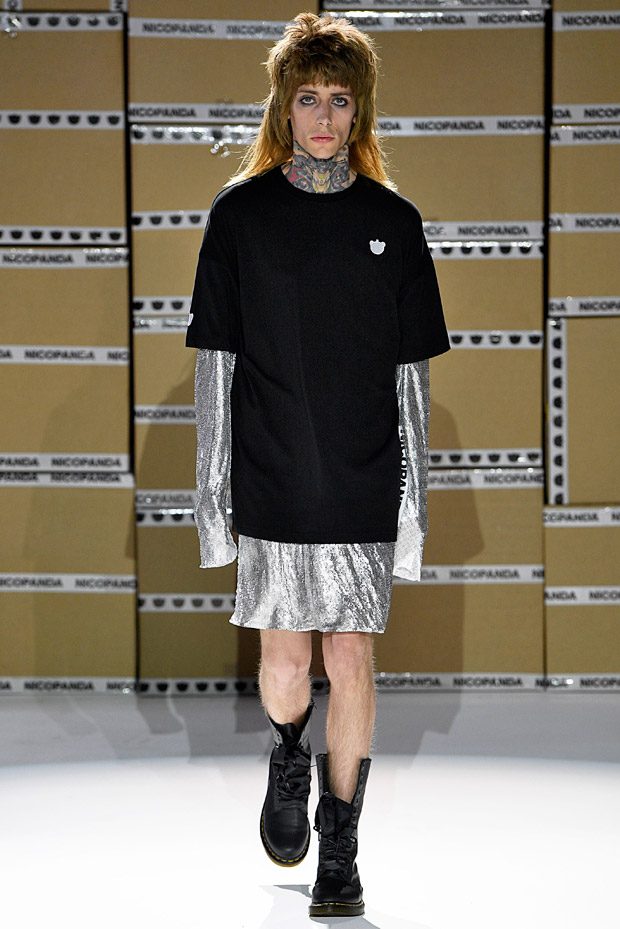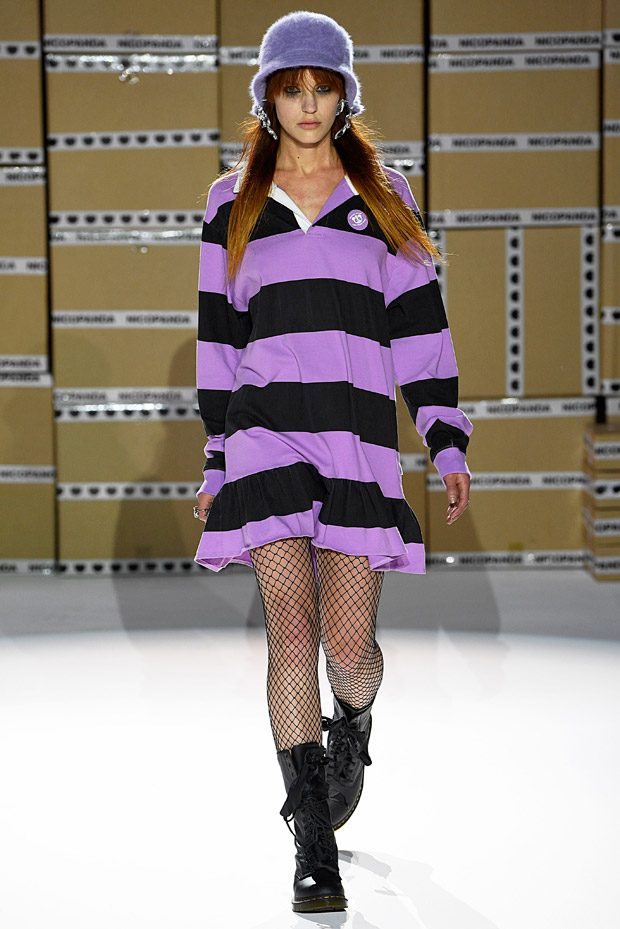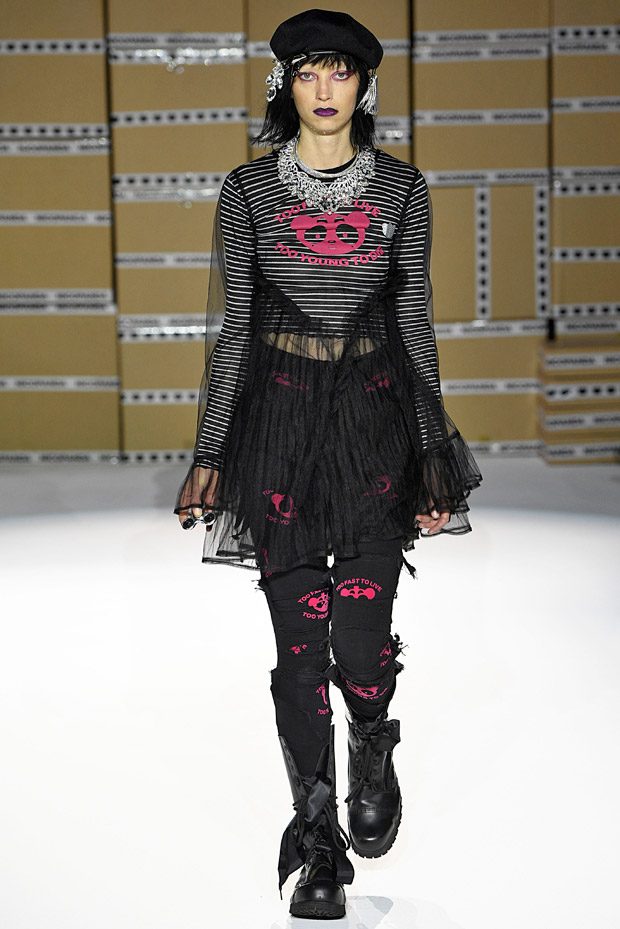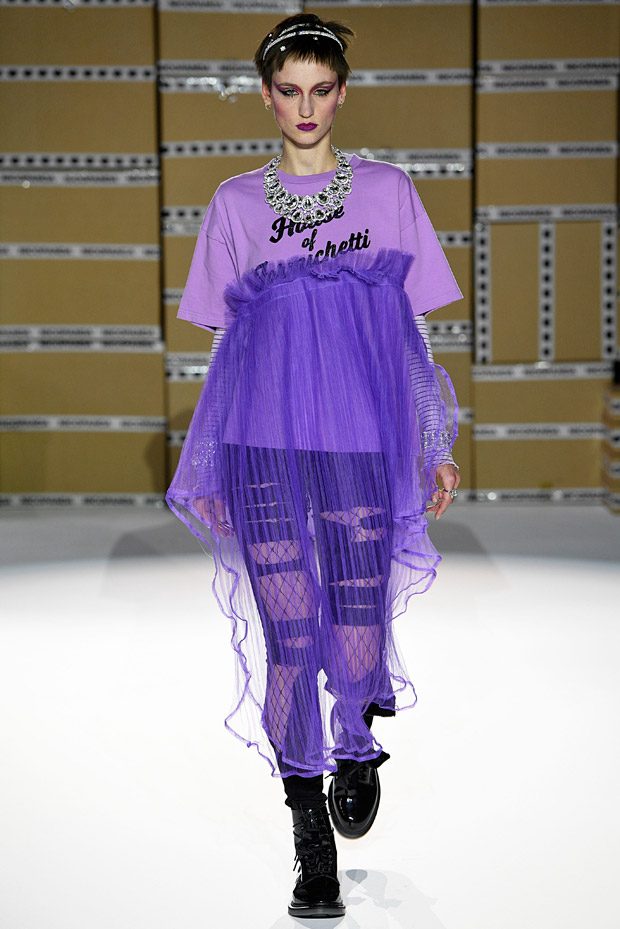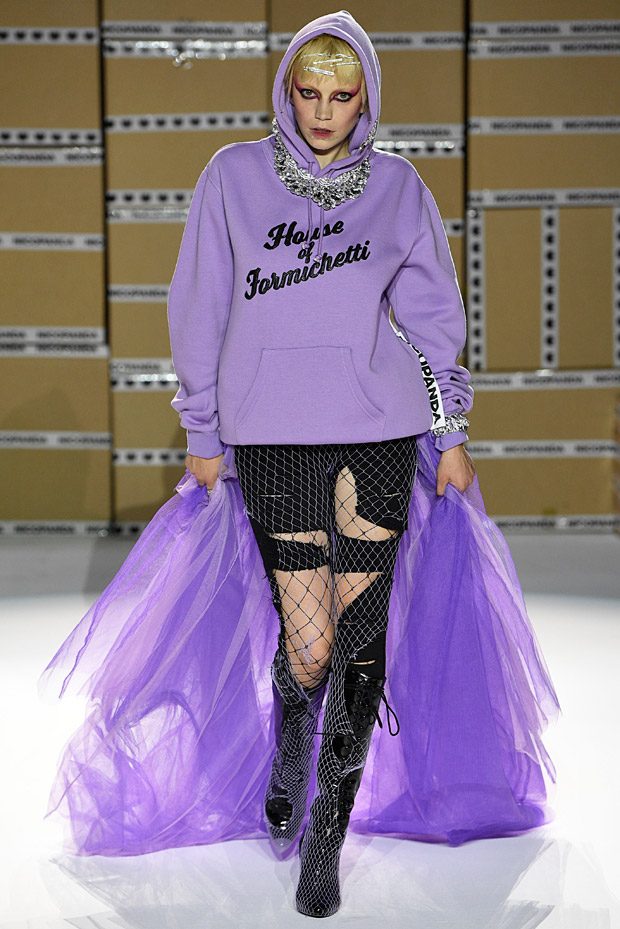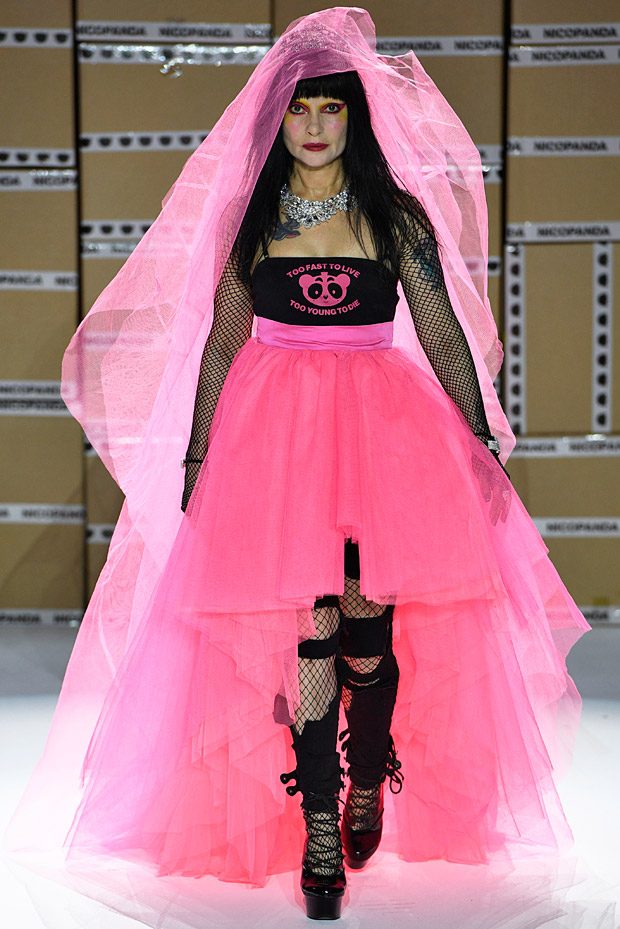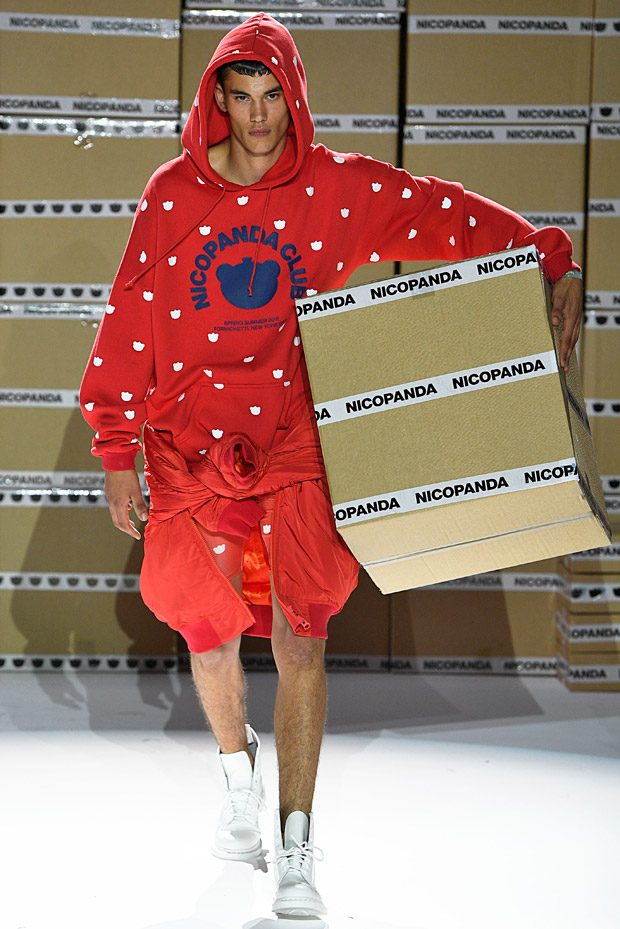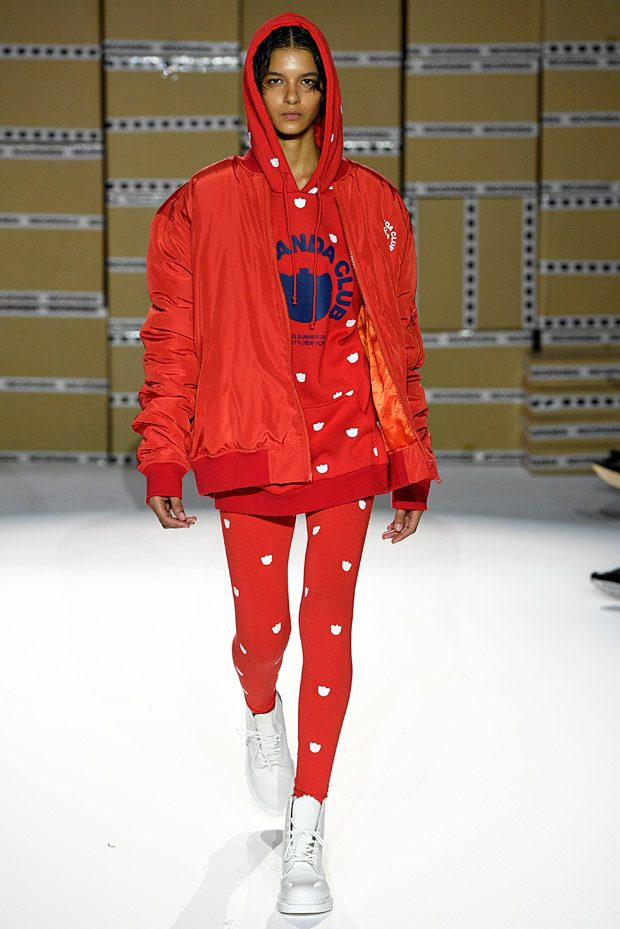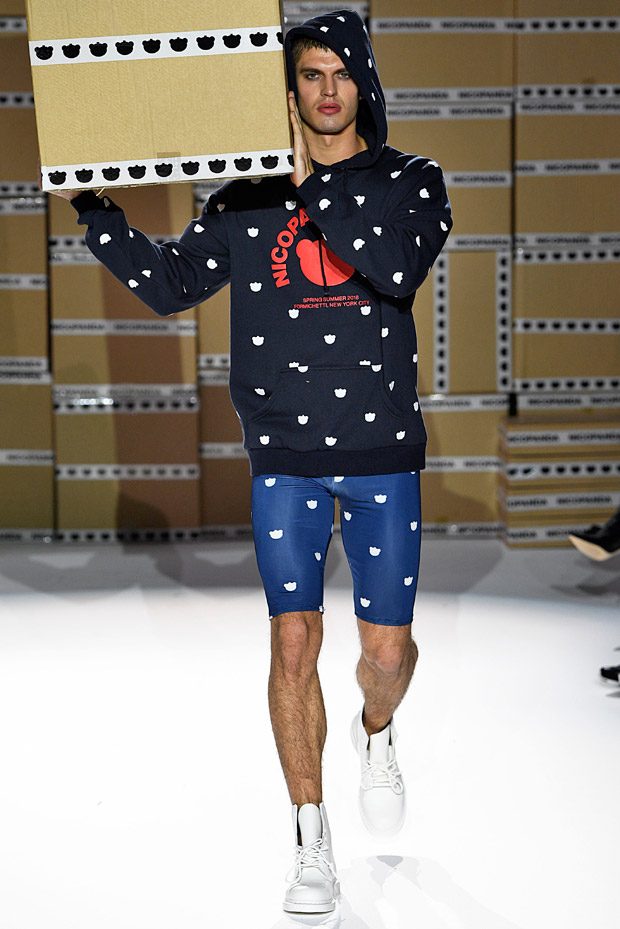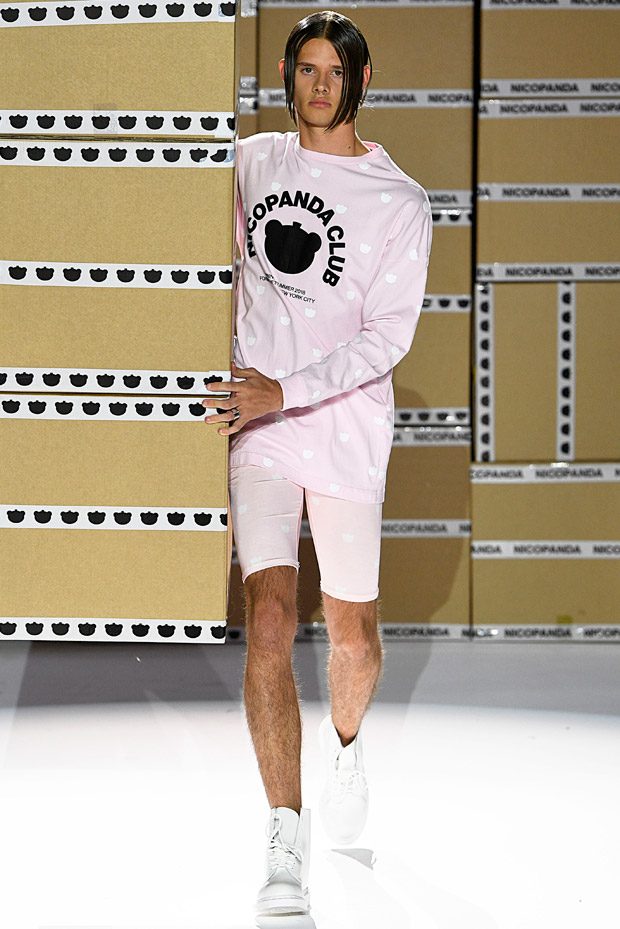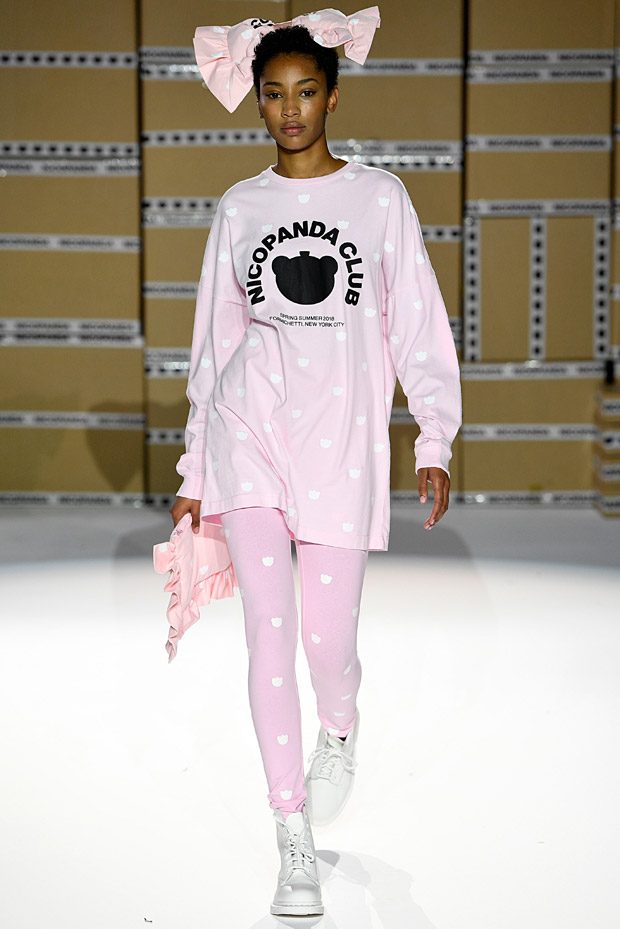 Creative Director: Nicola Formichetti
Design Director: Zachary Ching
Design Assistant: Sho Miguel Littlefield
Stylist: Nicola Formichetti
Styling Assistant: Marta Del Rio
Casting: Marqee Miller
Set Design: Andrew Cellerino
Hair: Jon Reyman for Aveda, Dyson & Salon Pro RX
Makeup: Terry Barber for MAC Cosmetics
Music: Michael Magnam
Show Production: Bacchus
Shoes kind support by Tretorn, Dr Martens & Underground
Headwear kindly support by Kangol
Images courtesy of THE LOBBY LONDON.
We love hearing from you, connect with us on Twitter, Instagram and Facebook.