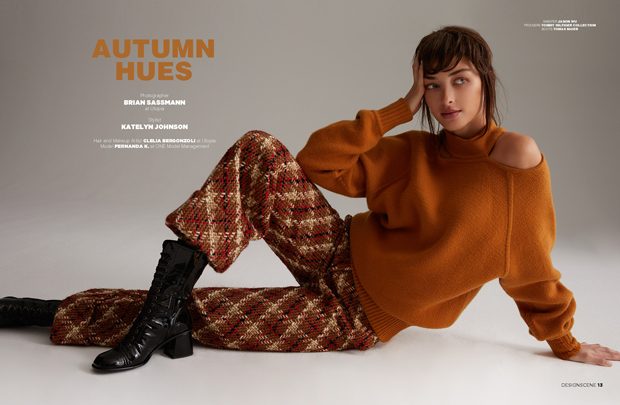 The striking Fernanda K. at One Model Management stars in Fall Hues story coming from the pages of our Design SCENE Magazine's October 2017 edition. In charge of photography was Brian Sassmann at Utopia with styling from Katelyn Johnson, and hair and makeup by Clelia Bergonzoli at Utopia.
DESIGN SCENE ISSUE 019 – $19.90 PRINT & $3.90 DIGITAL
See more after the jump: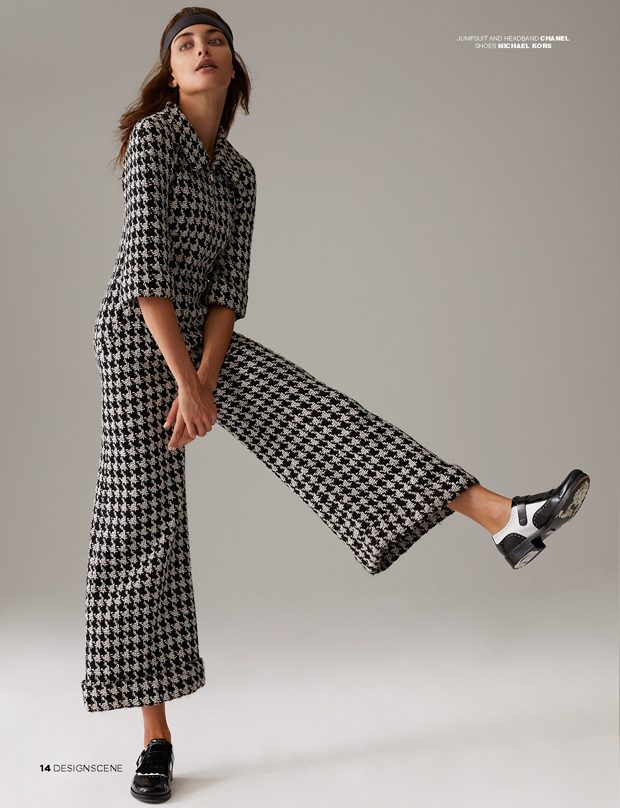 JUMPSUIT 
The jumpsuit is, without a doubt, a statement style piece. Besides that, it's comfortable, unique and it's certainly a better choice than a dress when colder days come. Pair this Chanel tweed jumpsuit in black and white with Michael Kors oxford shoes to nail this look.

SKIRT
Mini skirts are one of the easiest bottoms to style, you practically can't go wrong by pairing it with any kind of tops. The possibilities are endless. We suggest the preppy style – pair this sporty mini skirt with a sweater and coat, all from Tommy Hilfiger Collection.
BLAZER
The oversized silhouette is all about understanding the balance. The one, cleverly picked, the oversized piece can speak for itself. Wear this Stella Jean's tweed blazer with a lightweight blouse and layer it with a knitted vest when the temperature drops.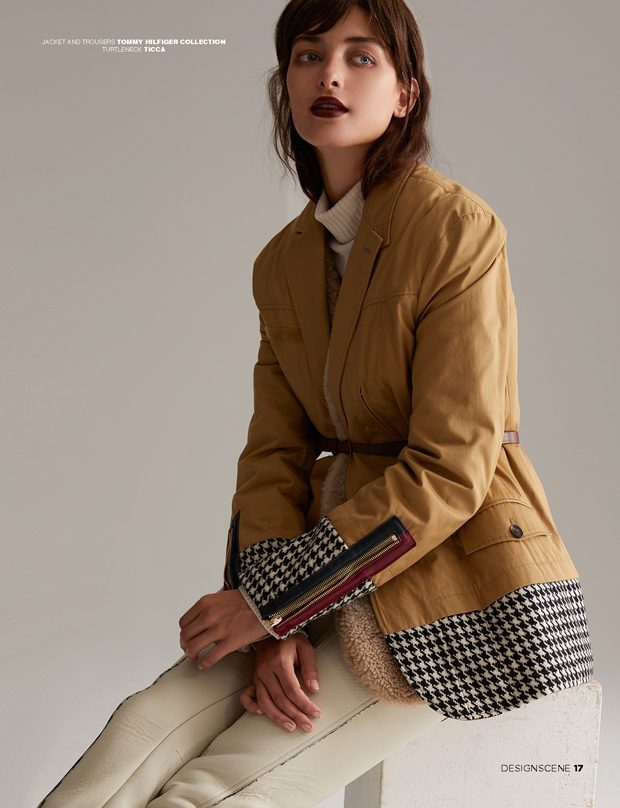 JACKET
When the temperature drops we go on the hunt for the perfect fall jacket. The play of textures and details makes this Tommy Hilfiger a true statement piece.

COAT
Embrace all the benefits of an oversized coat. It goes perfectly with strong suiting as well as with lightweight materials. Pair this coat from Creatures of Comfort in blue plaid with a satin jumpsuit, and build up the silhouette with a sweater, jacket or scarf.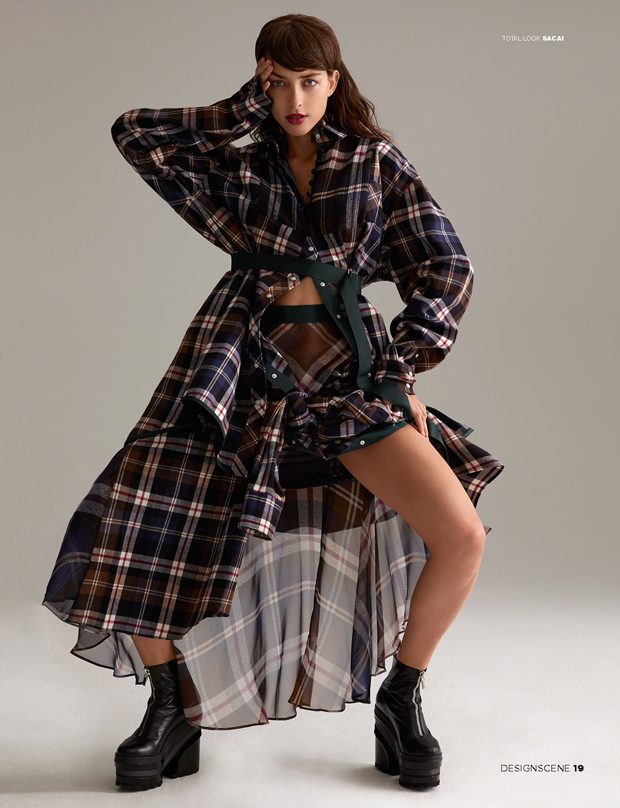 One of the favourite fall fashion staples is a plaid shirt. It can be worn in a million different ways. Wear this blue plaid shirt from Sacai with a matching skirt and finish the look with platform boots.
Credits:
Photographer Brian Sassmann at Utopia
Stylist Katelyn Johnson
Hair and Makeup artist Clelia Bergonzoli at Utopia
Model Fernanda K. at ONE Model Management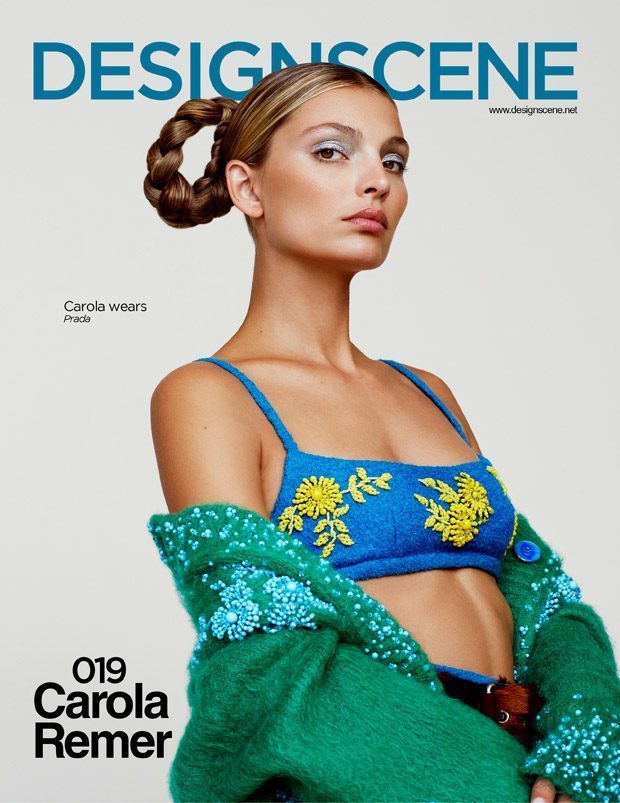 Originally published in DESIGN SCENE Issue 019 – available in print & digital