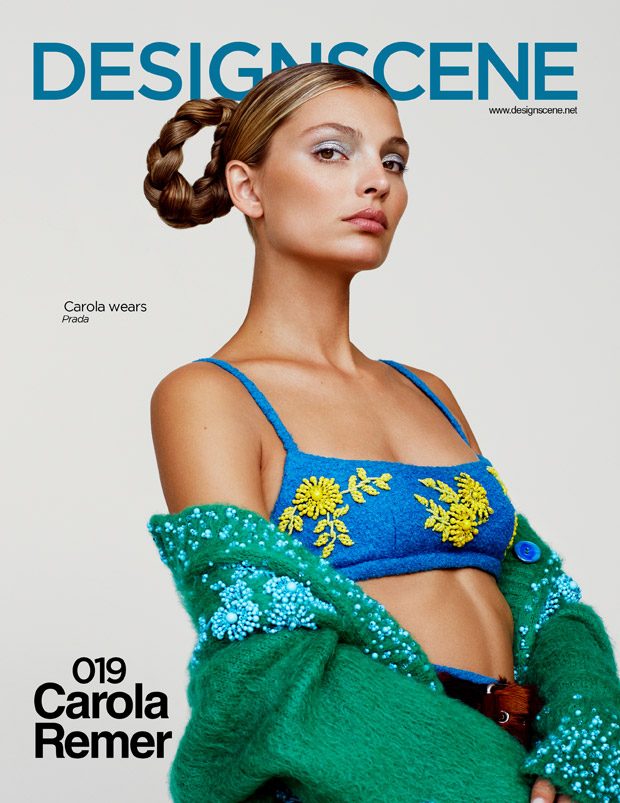 Discover print cover of DESIGN SCENE MAGAZINE's #19 edition featuring supermodel CAROLA REMER captured by fashion photographer FILIPPO DEL VITA. In charge of styling was AMARSANA GENDUNOVA, who for the cover selected look from PRADA.
PRE-ORDER DESIGN SCENE ISSUE 019
Pre-order by October 18th to receive digital Issue 018 of DESIGN SCENE for free.
Beauty is work of hair stylist Eloise Cheung, makeup artist William Murphy, and manicurist Yukie Miyakawa. German stunner is represented by MARILYN MODELS in NEW YORK. New issue of our DESIGN SCENE MAGAZINE is out TOMORROW.
Photograper Filippo Del Vita – filippodelvita.com
Stylist Amarsana Gendunova
Hair Stylist: Eloise Cheung
Makeup Artist: William Murphy
Manicurist: Yukie Miyakawa
Model: Carola at Marilyn nYC
Retouching: Nina Dobric
Photo Assistant: Felipe Esteban Luque
Subscribe to DESIGN SCENE Magazine and receive a free digital copy of issue 019 on October 18th.